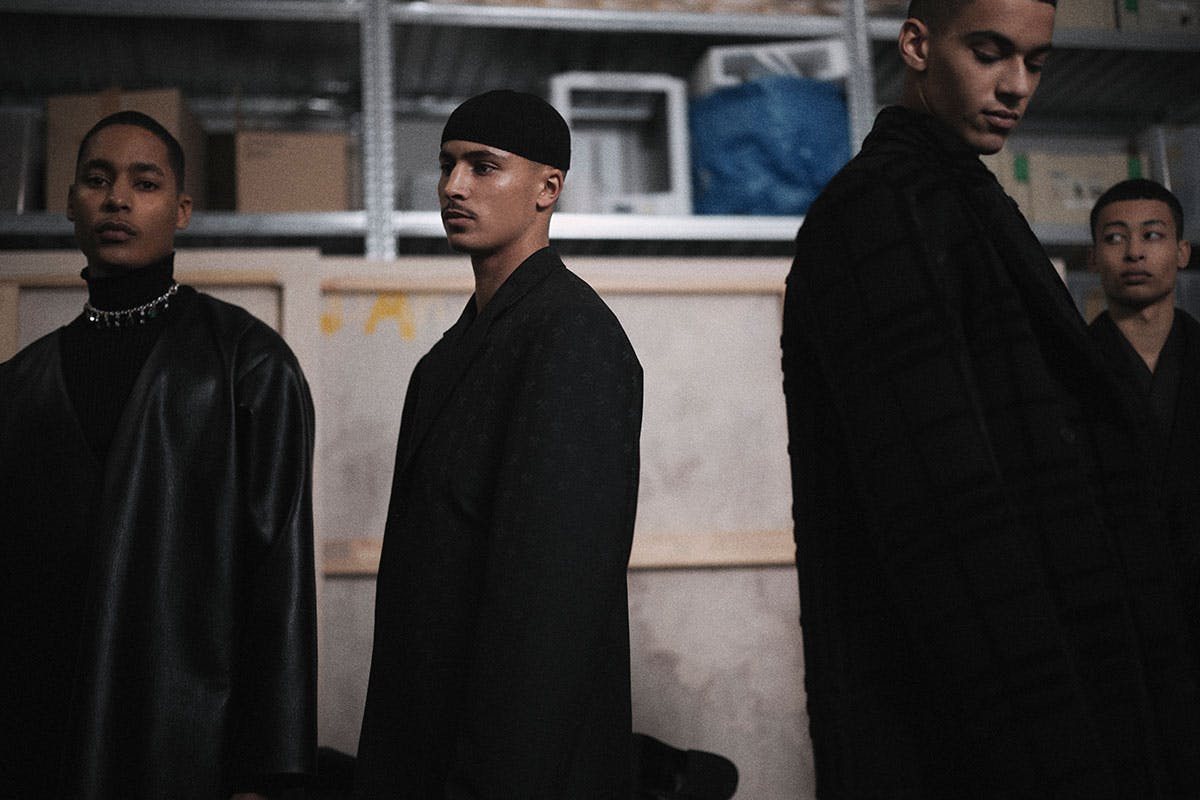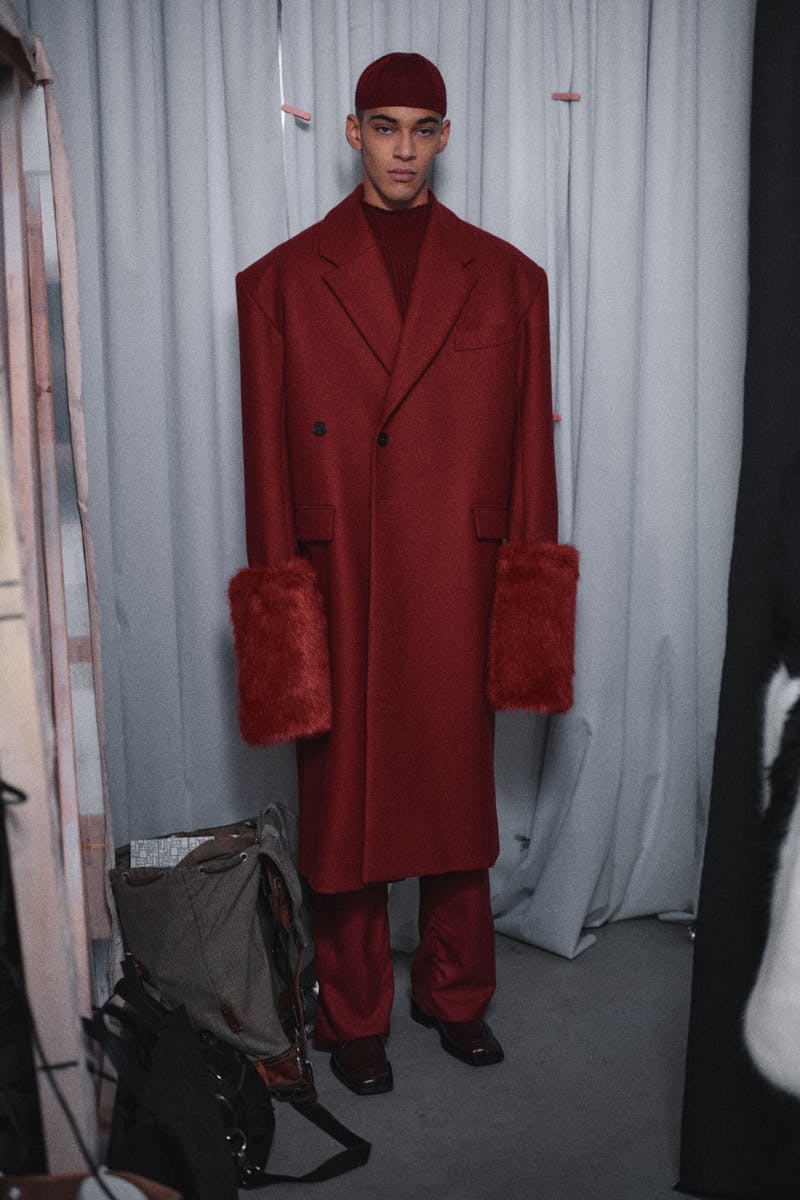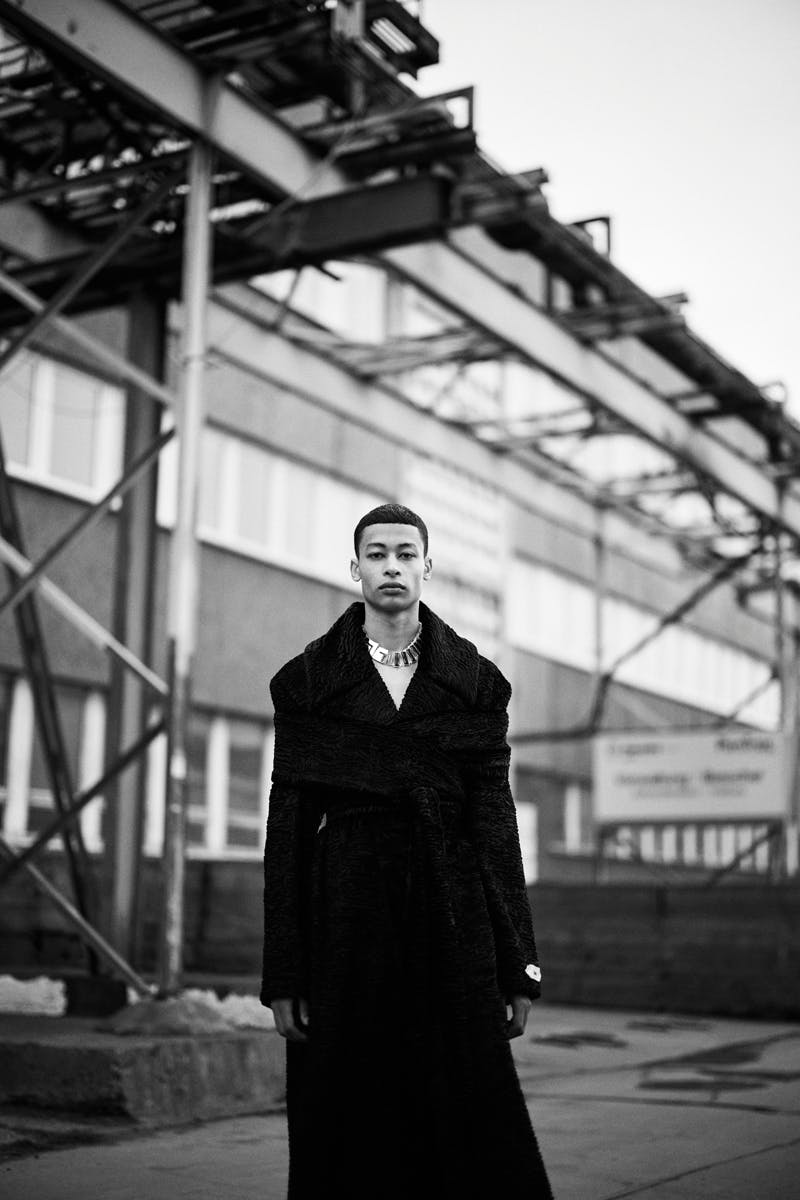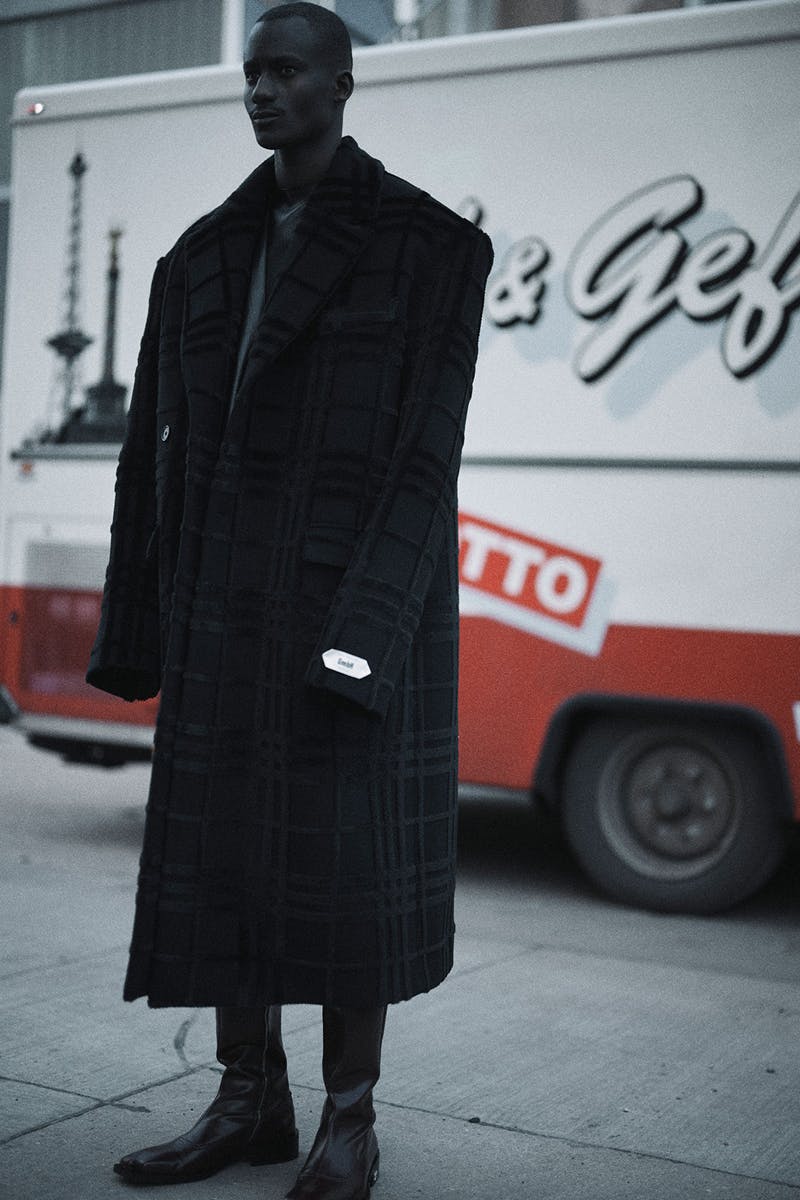 It's not anything new for fashion designers to take cues from previous eras in fashion but GmbH went unusually far back for Fall/Winter 2022, drawing inspiration from the undergarments worn by 16th century Ottoman soldiers.
For anyone who got whiplash from the sudden Y2K resurgence, GmbH FW22 should feel like a breath of fresh air.
GmbH took a deep look at the silk robes that these soldiers wore under their armor centuries ago, demonstrating the breadth of their knowledge by accompanying the show notes with a link to a scholarly piece about Ottoman-era supernatural beliefs, replete with imagery of stunning illustrations painted and stitched directly onto the garments.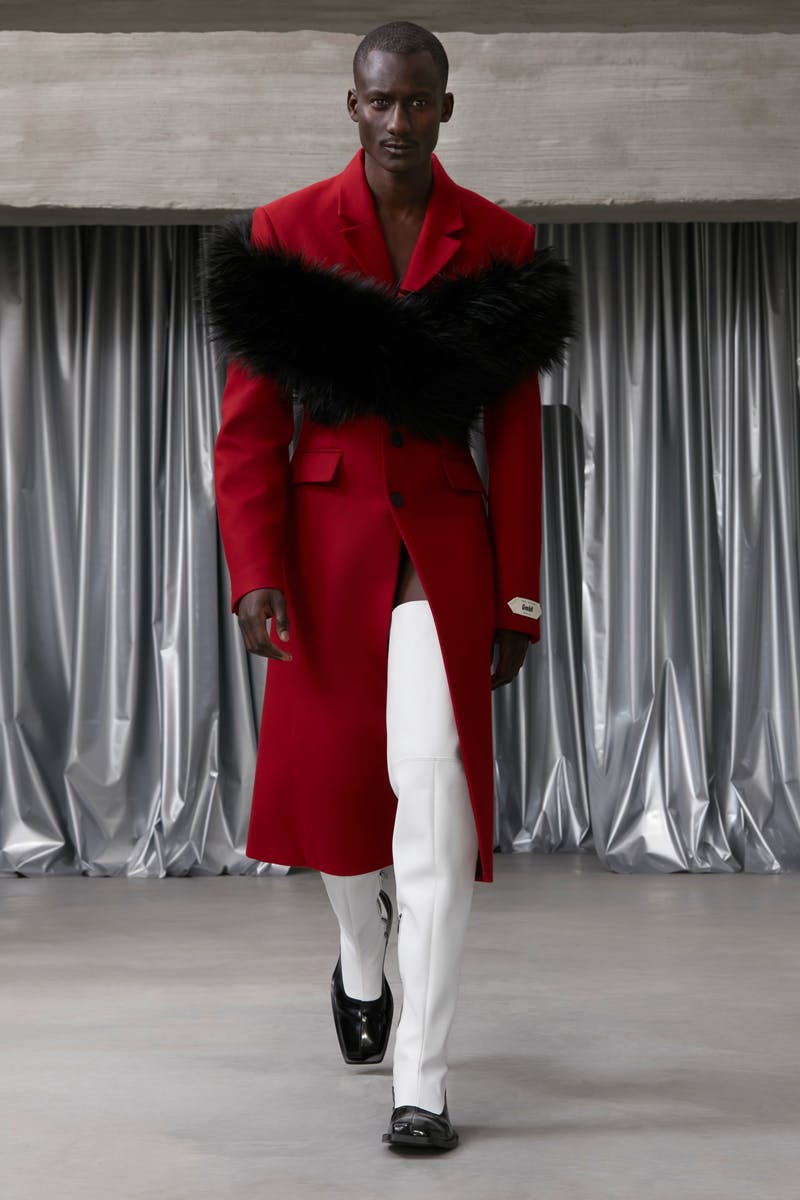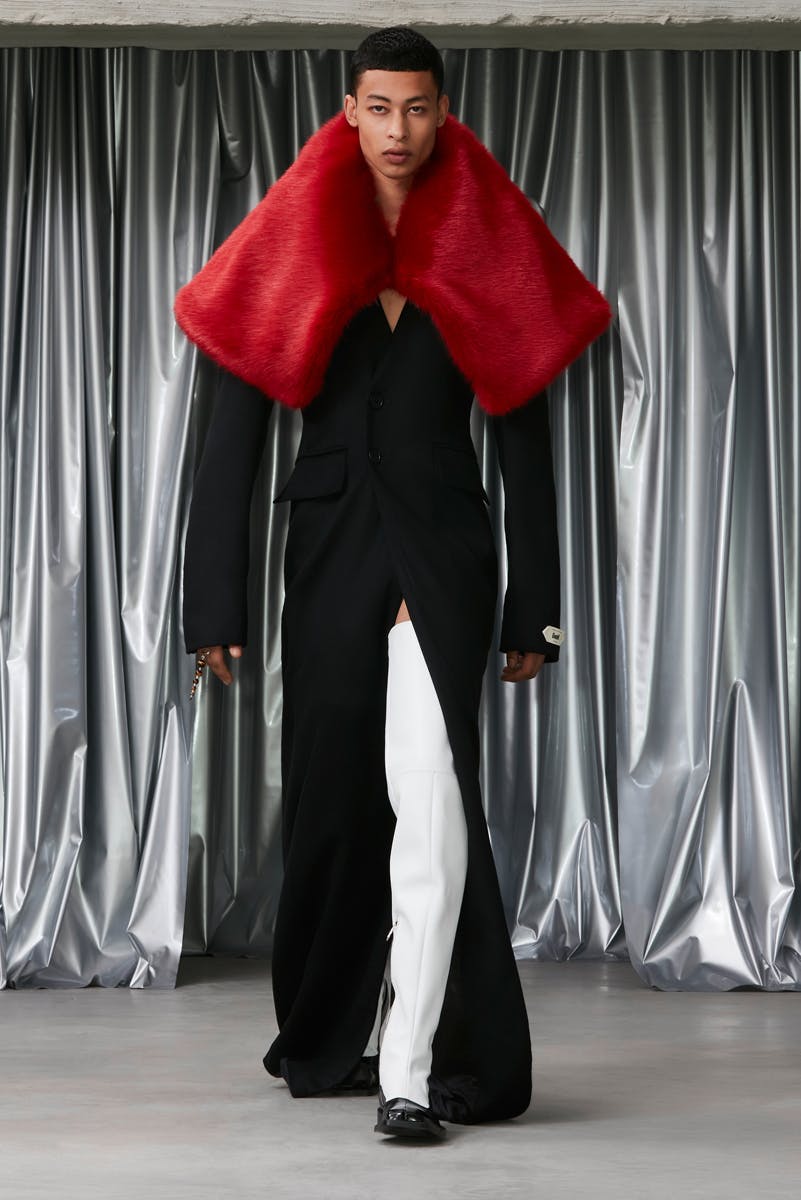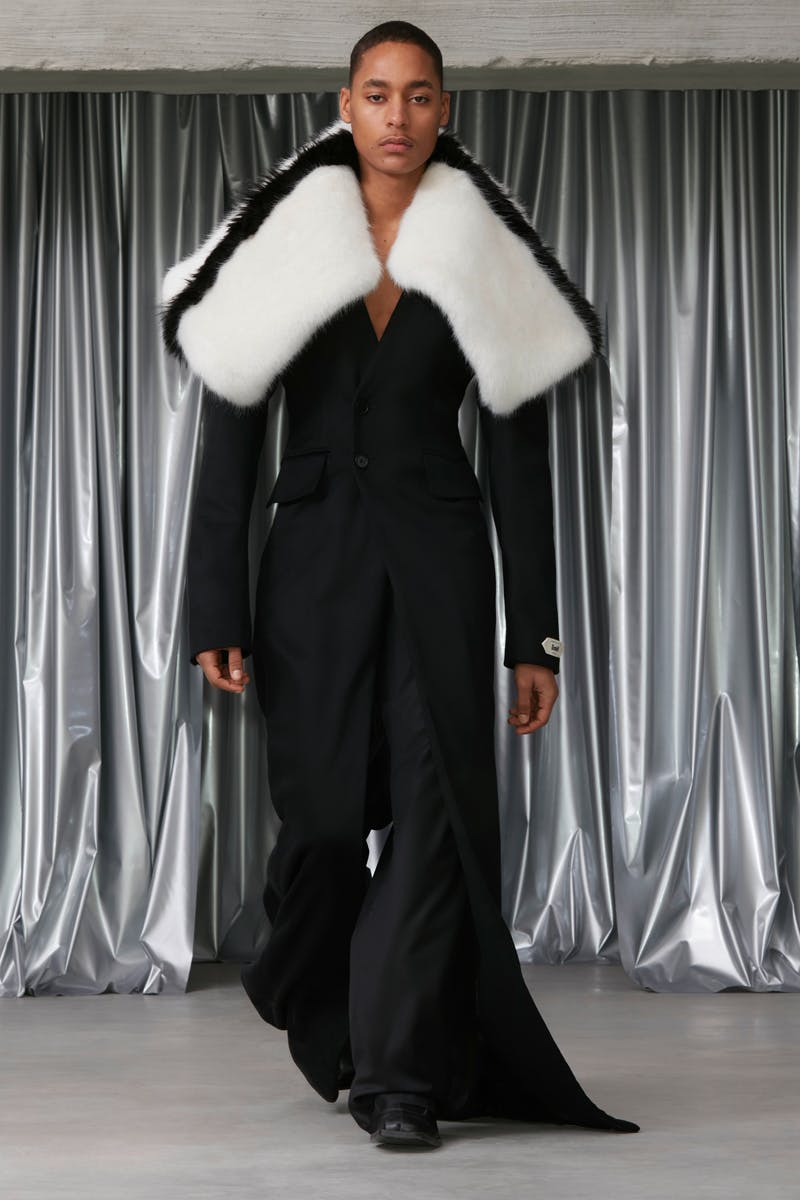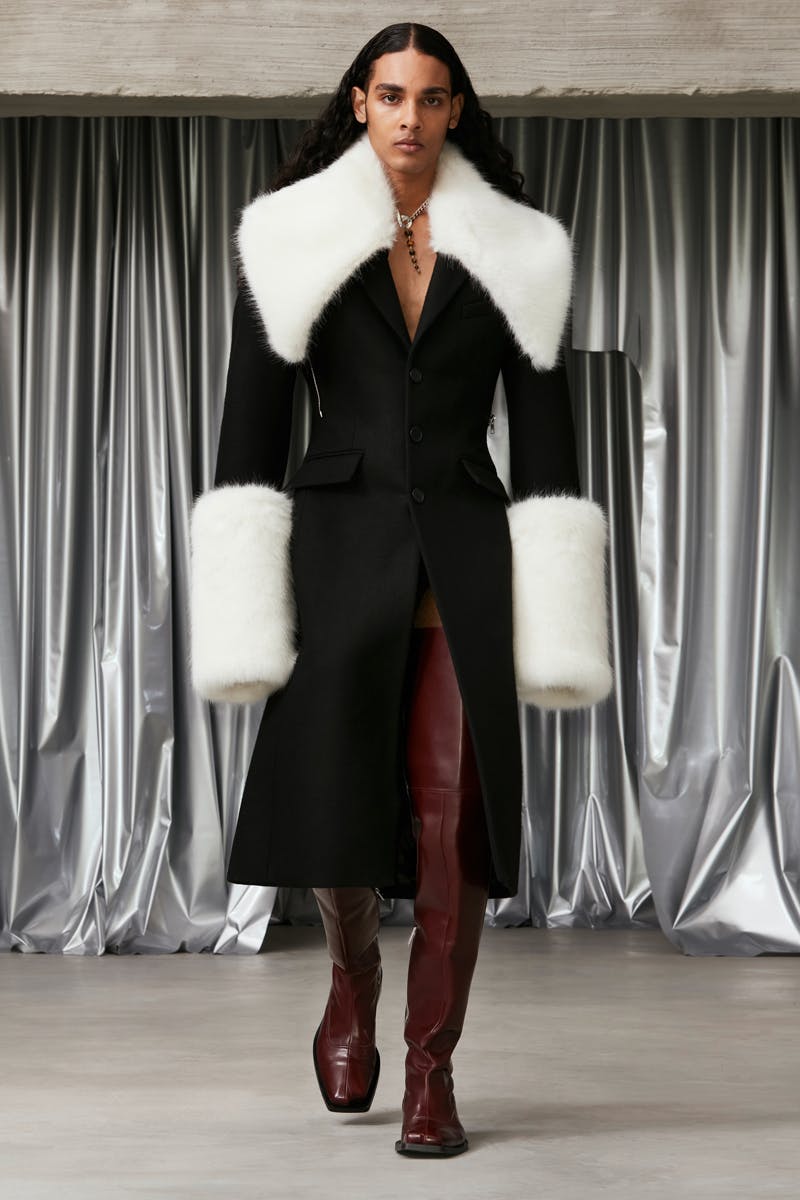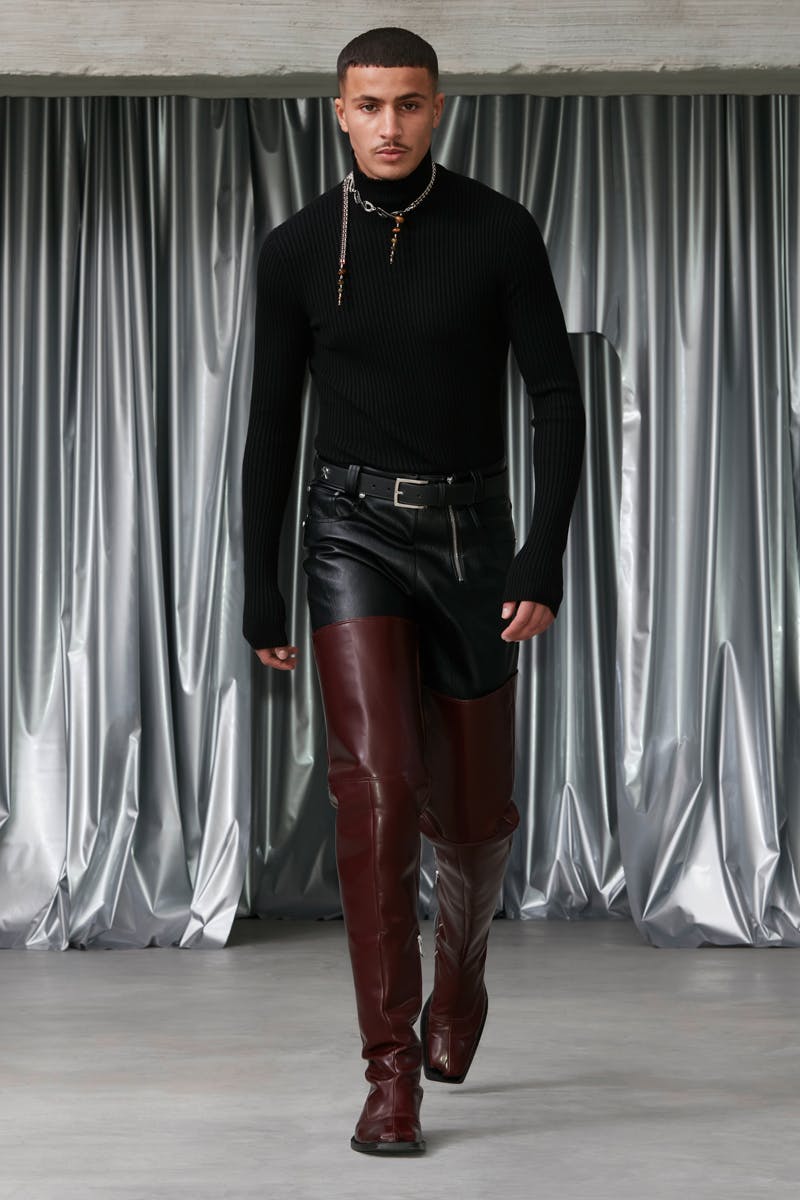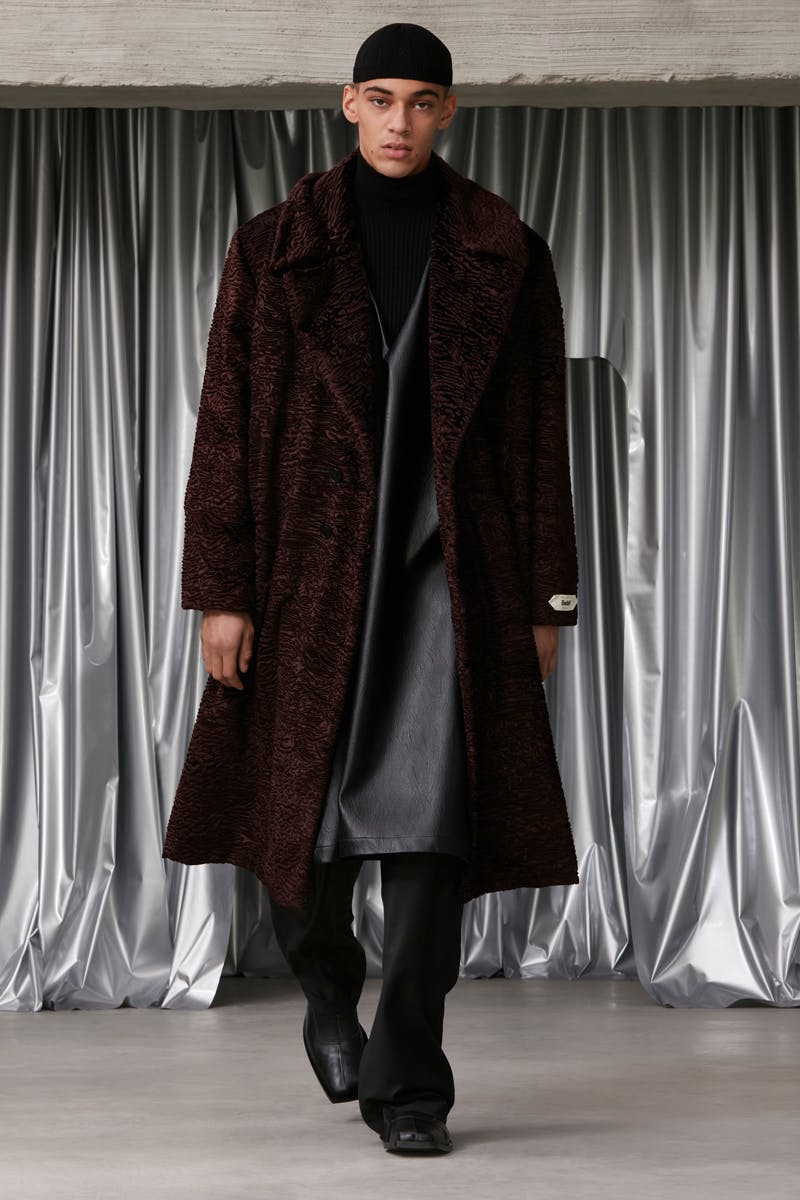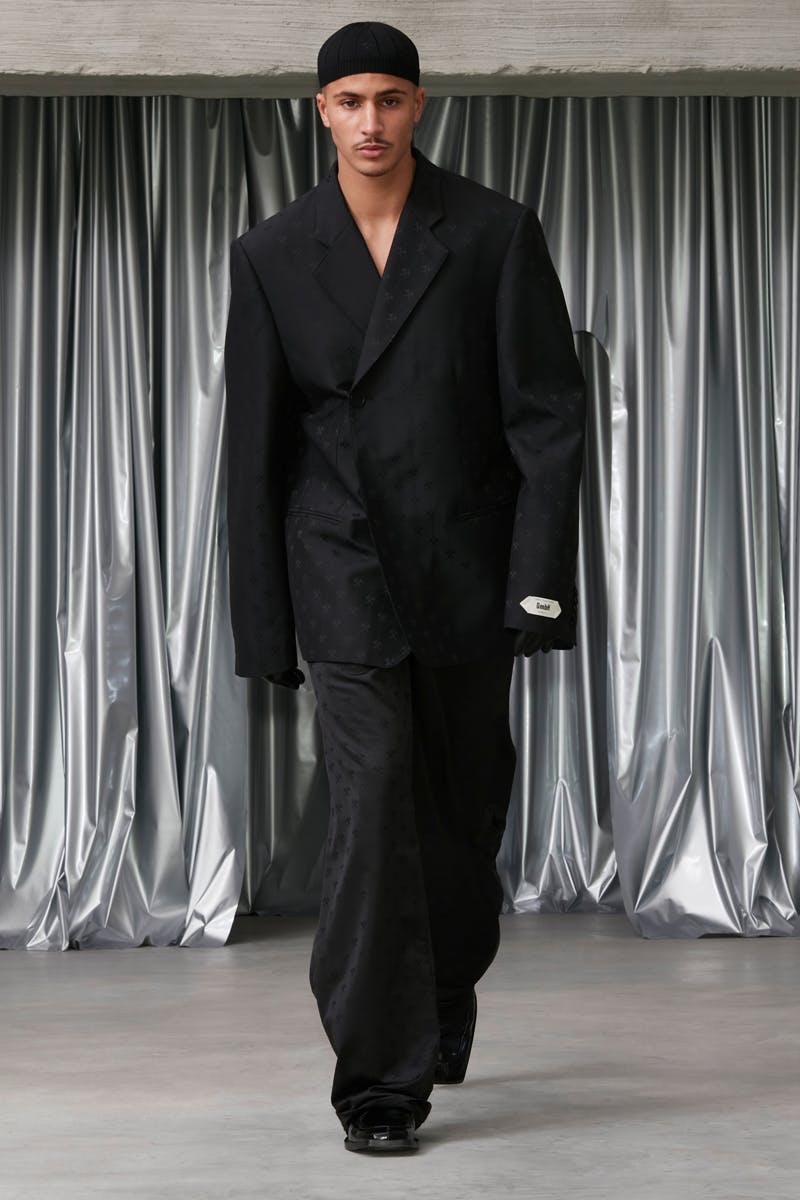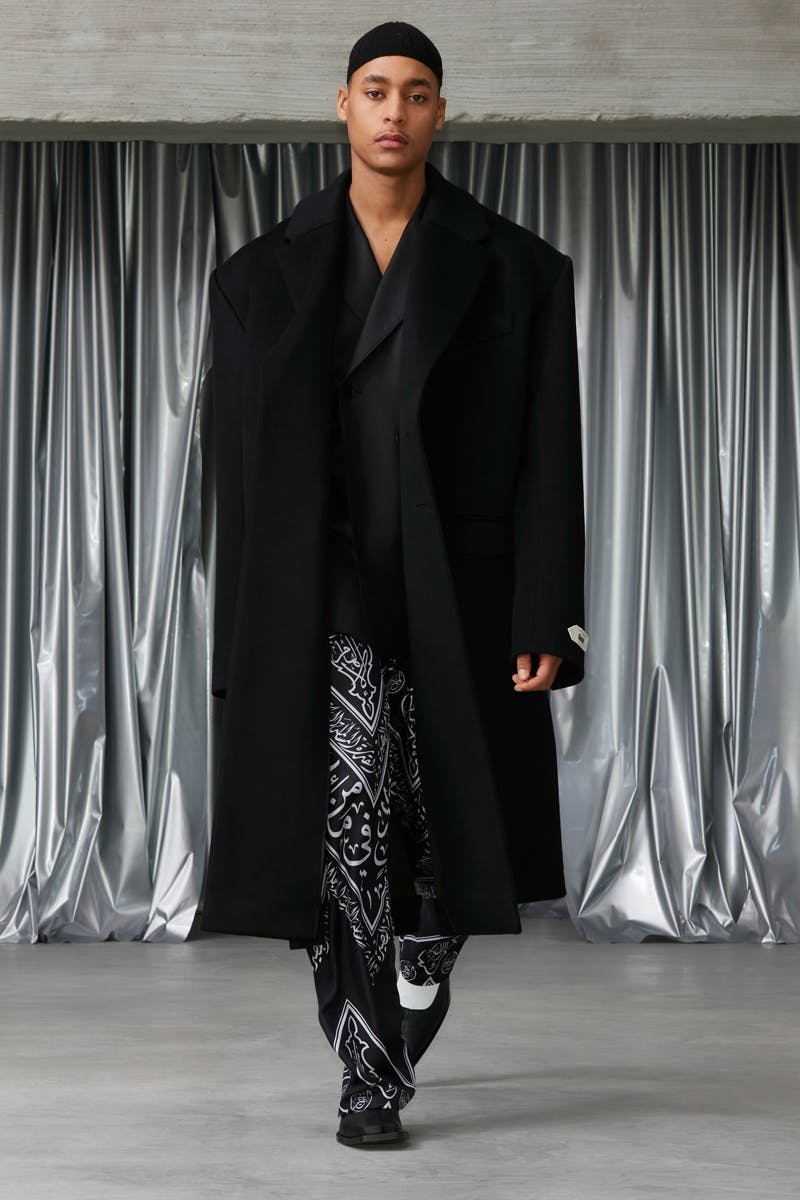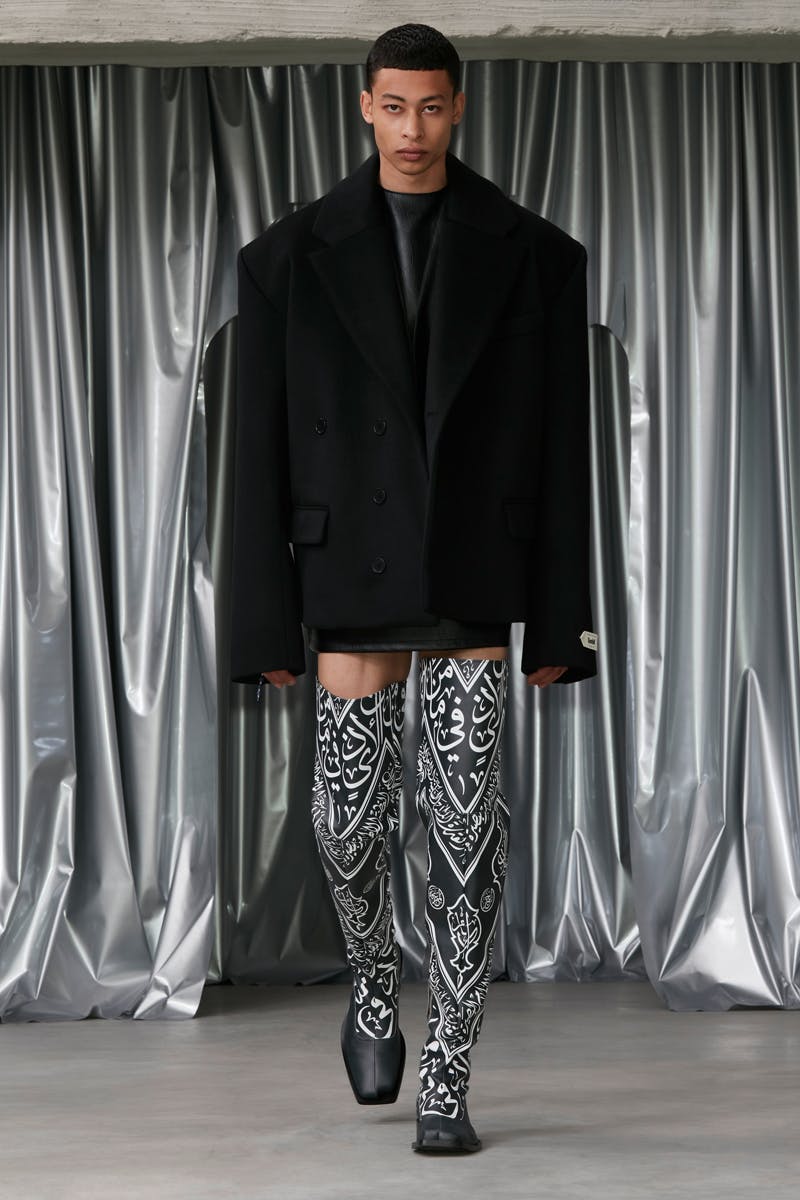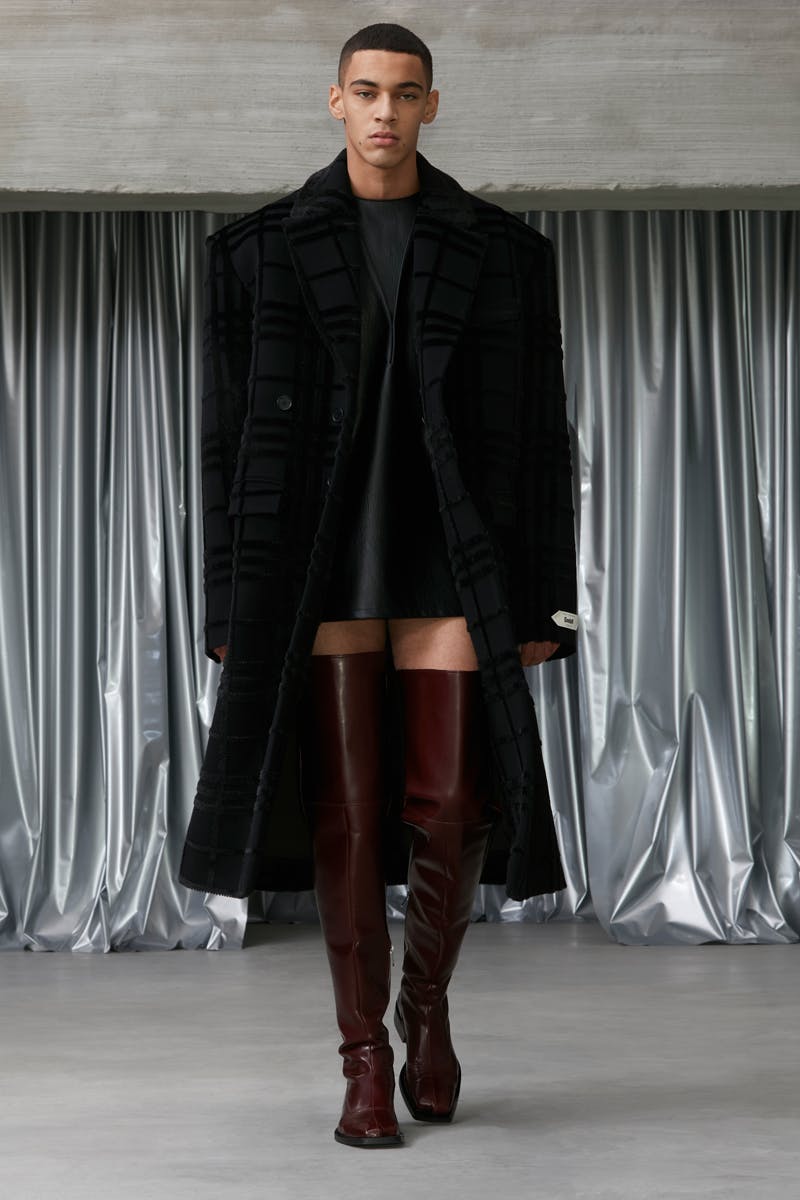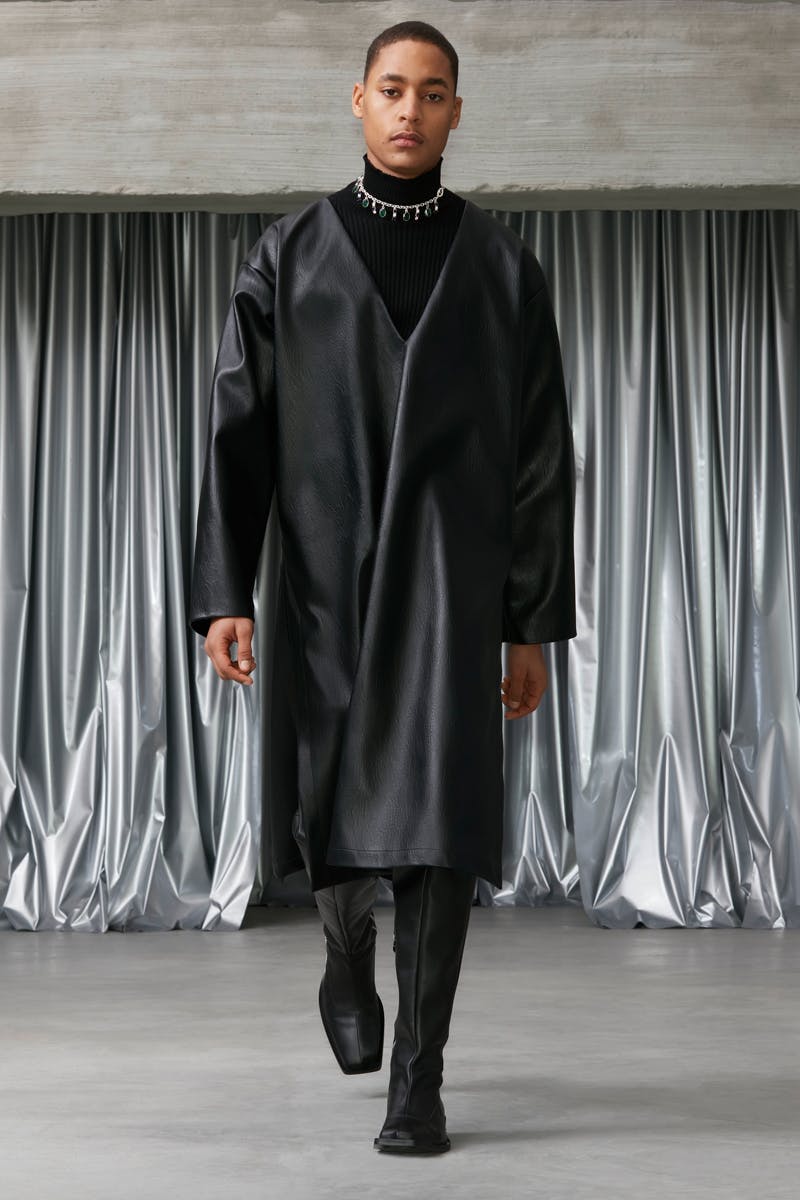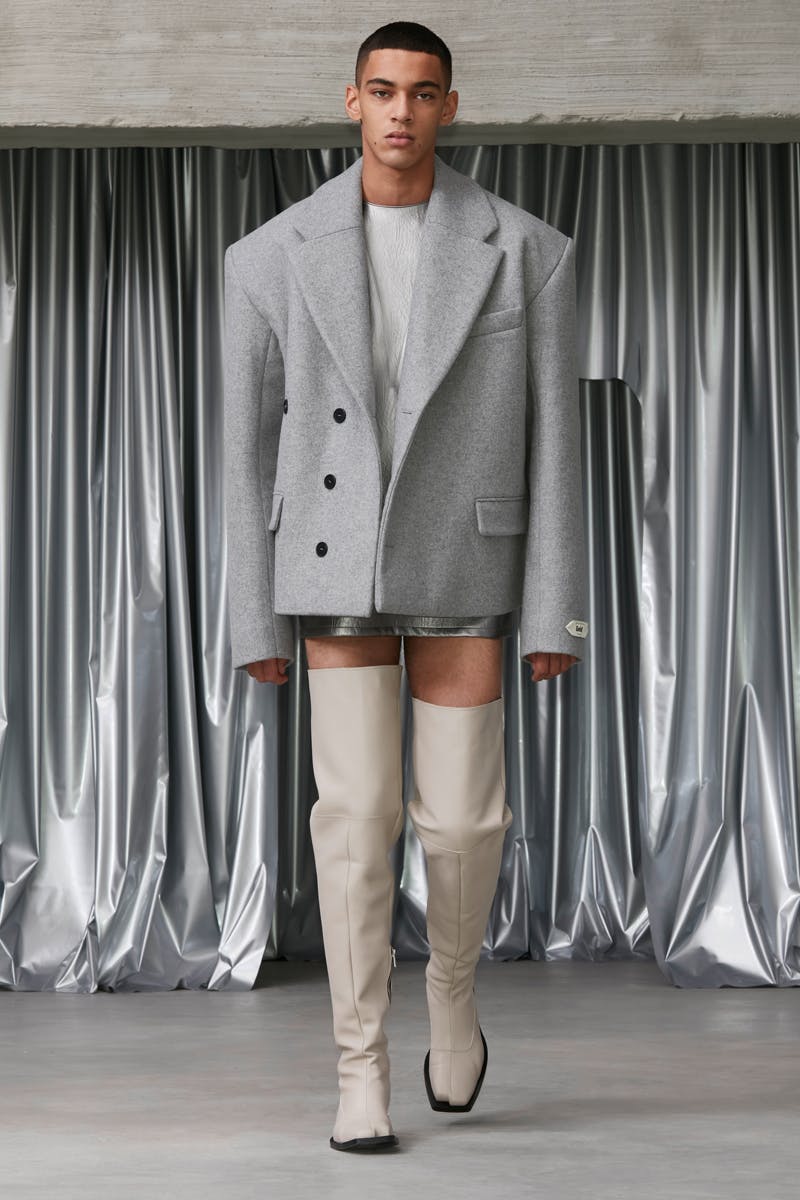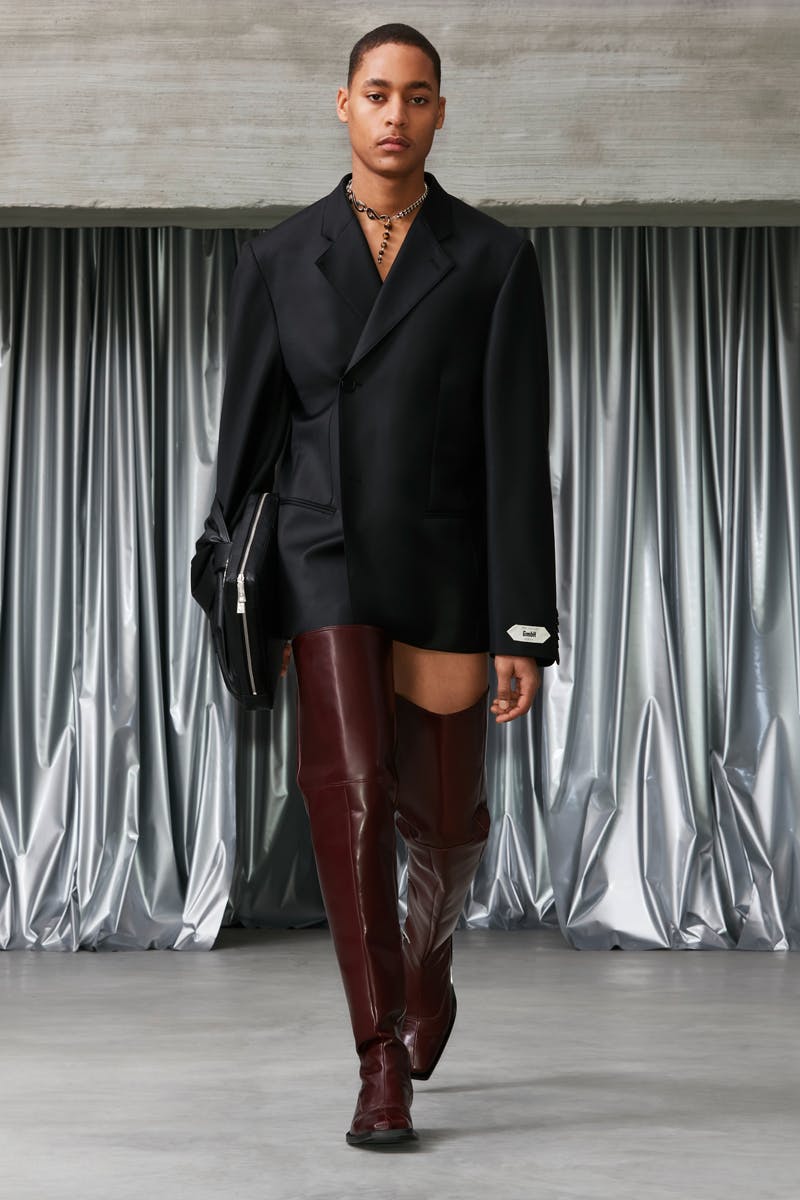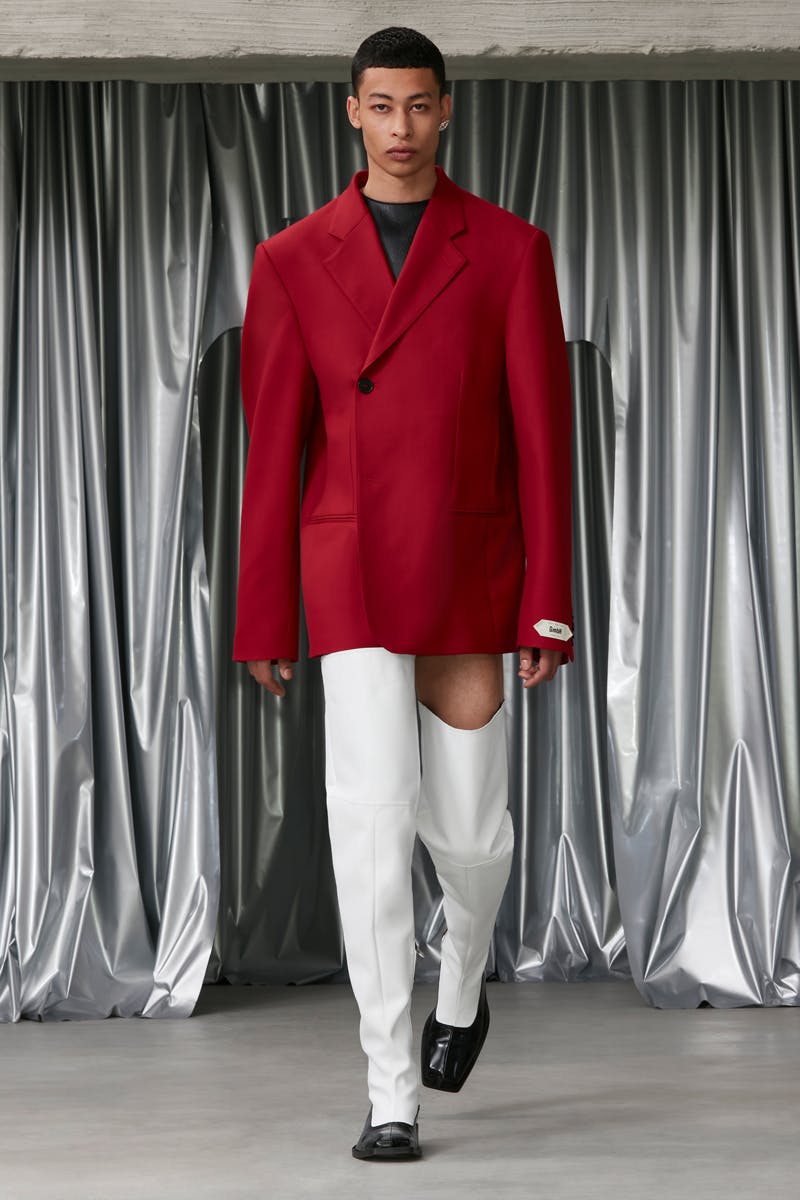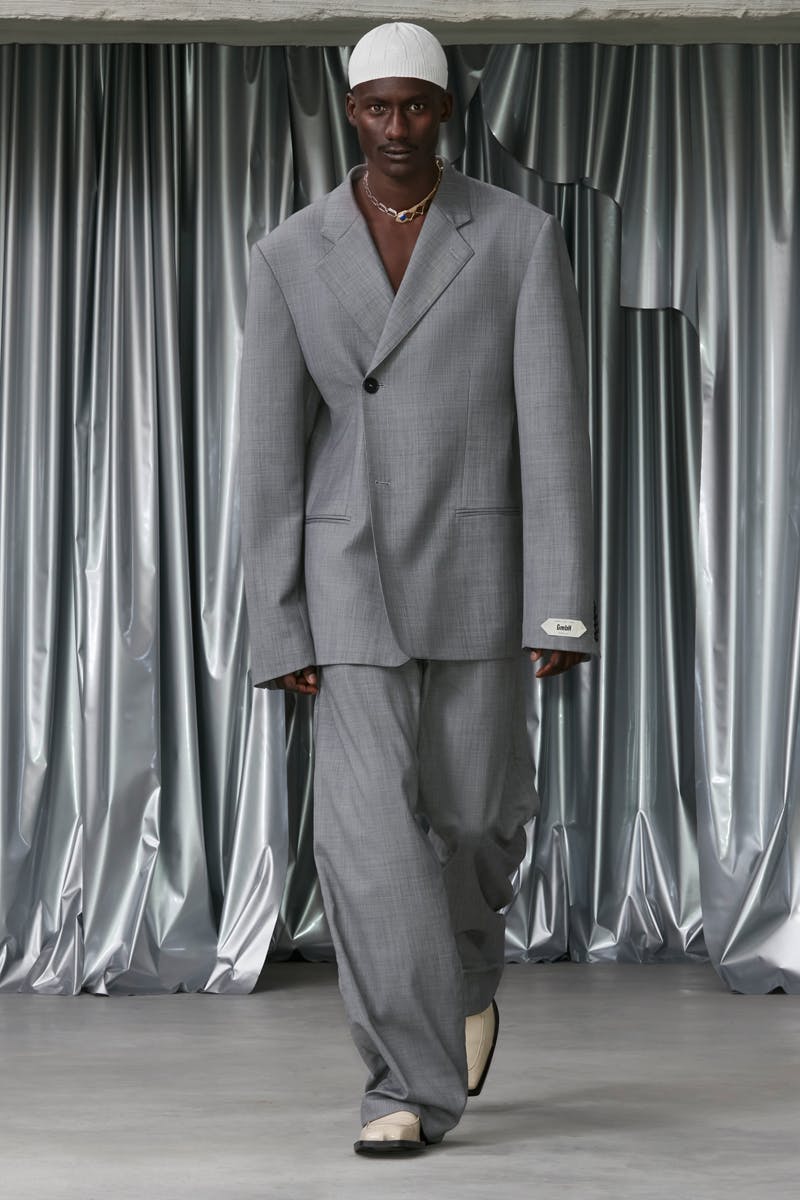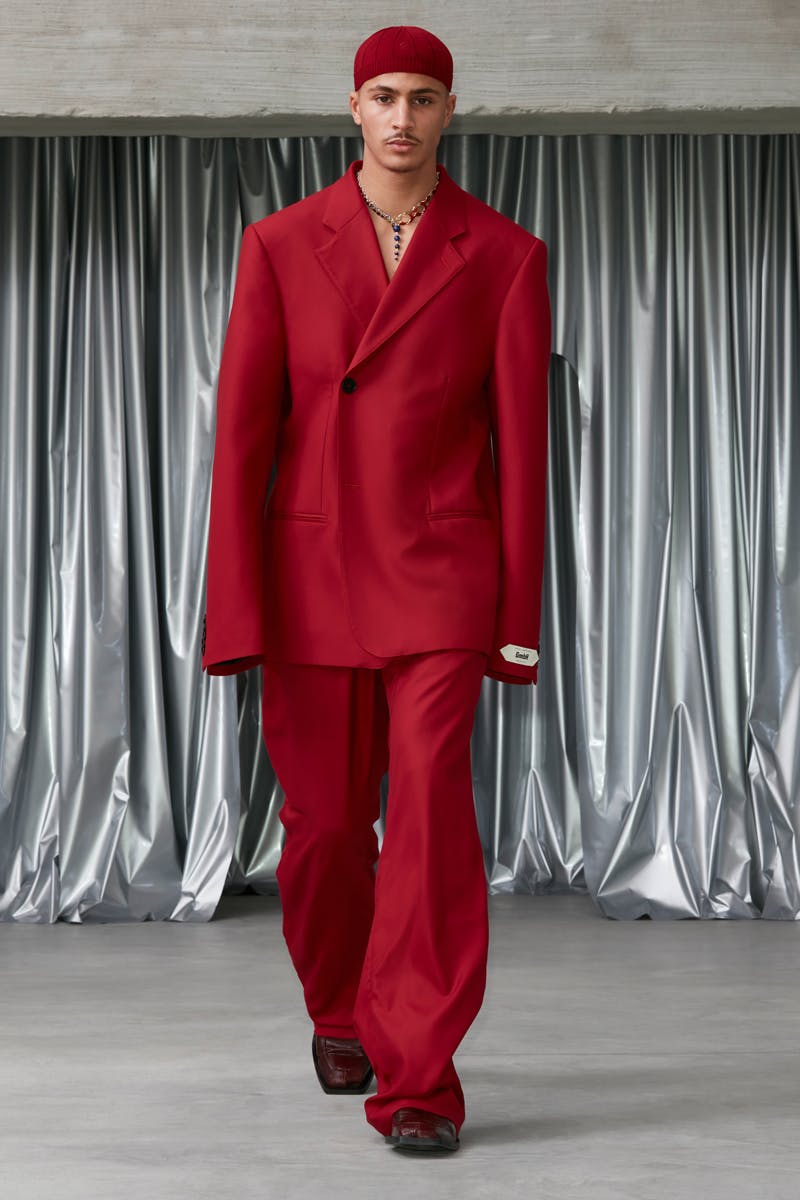 Serhat Isik, GmbH's creative director, felt a kinship between this historic apparel and the protective Arabic scriptures that his grandfather would create for his fellow villagers in rural Turkey. These were often worn in base layers or around the neck inside muskas.
Isik and co-founder Benjamin Alexander Huseby translated those spiritual elements into GmbH's romantic Fall/Winter 2022 collection — this isn't their first outing influenced by religion — rife with glossy overcoats and soft tailoring that recalls the delicacy of the ancient undergarments that made such an impression on Isik.
Traditional Muslim dress was translated throughout into contemporary casualwear by way of knitted skull caps (taqiyah) and kaftans patterned with GmbH's logo.
Elsewhere, Western tailoring was given an Eastern slant with dropped shoulders and widened button stances, affecting the shape of tunics worn in warmer climates.
Despite GmbH's vintage inspiration, though, perhaps the most impactful pieces from its FW22 collection were the strikingly sculptural coats, which read as incredibly modern.
One faux leather number reached below the knees, all zippers and faux leather patchwork; another sported GmbH's signature crossover chest paneling and a waist-nipping belt.