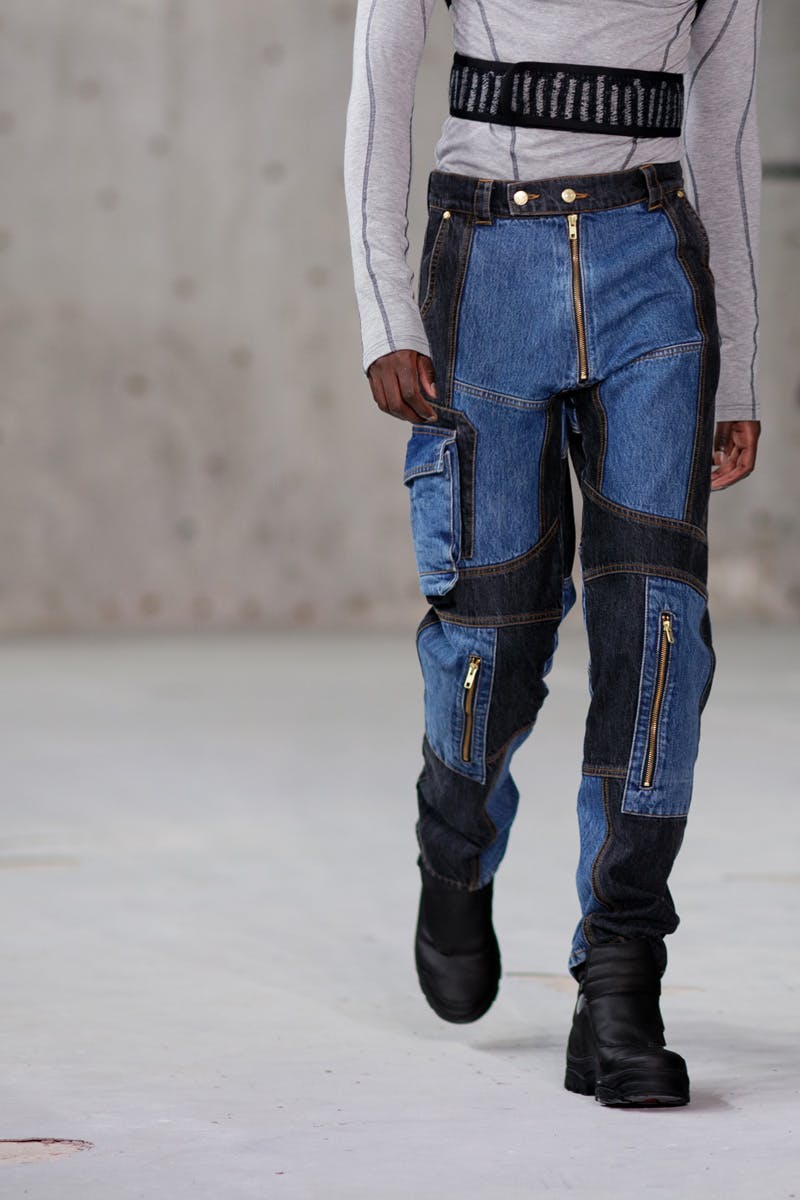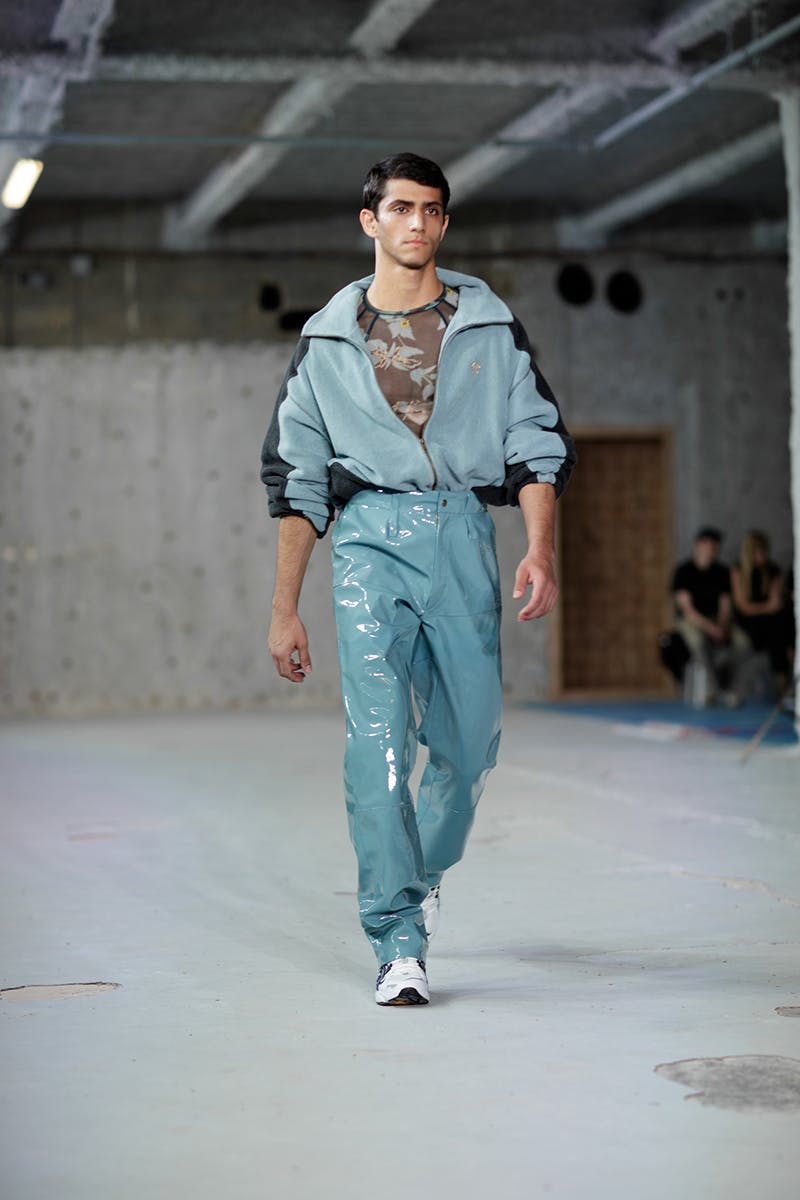 "It's representative of what we felt we didn't have when we were growing up," mused GmbH's Benjamin Alexander Huseby and Serhat Isik backstage. The Berlin label's runway, now split equally between mens and womenswear, is a space for the duo to reflect on the struggle that many people from migrant backgrounds and differing orientations face just being themselves.
"Survival Strategies" was the name of this collection, and much like last season's "My Beauty Offends You," Huseby and Isik were thinking of protection when they used industrial-strength, glossy TPU and stiff denim. Their silhouette is either hard as nails — Berlin isn't a pretty place — or fragile and soft. Skintight sportswear for the club-goers, and elegant eveningwear for when they're feeling fabulous. Orthopedic back braces were incorporated into suits, while the duo used their favored shiny TPU on heavy-duty workboots, and debuted what appeared to be a forthcoming ASICS collaboration on the runway.
Being a brand from Berlin that dabbles in sportswear, it's been easy for the fashion press to label GmbH as a brand by clubbers, for clubbers, but there's a lot more going on here than just tracksuits for ravers. Huseby and Isik's clothing tackles issues of identity and otherness, and their casting — a diverse crew of friends and acquaintances — reflects that.
GmbH's key motif for the season was the humble stinging nettle. It's a plant that knows a thing or two about protecting itself, often found in the shadows of derelict buildings, and the brand's strongest moment was when a delicate, semi-transparent mesh top, decorated with nettles, was layered underneath a boxy, oversized fleece zip-up. "It's a strong survivor" Huseby and Isik mused of the weed. "It's a metaphor for our existence."