This month, Guidi and ALYX dropped a collaborative collection of boots that masterfully combined the aesthetics of both brands. Guidi, the cult-favorite Italian tannery that has been producing its own line of shoes since 2004, has a more traditional approach to footwear design, while Matthew Williams' ALYX is a relatively new label that has a distinctly futuristic look and feel to it.
The collaborative collection comprises three colorways of the Front Zip boot, which features ALYX's custom Vibram tooling that has been used on many of the brand's other footwear offerings this season. The sole unit is combined with a vegetable tanned leather upper from Tuscany that has been tumble dyed and is outfitted with a custom front zipper.
The result is a boot characterized by the stark contrast between upper and sole, mixing the best of both brands' aesthetics. The colorways chosen are also indicative of the juxtaposition of the two brands, with conservative black and white leather uppers joined by a third, more out-there neon yellow iteration.
In view of the collaboration, we spoke to Guidi's Michele La Verde about the significance of the joint project, what both brands brought to the table, and what's next for the Italian shoemakers.
Tell us a little bit about the partnership with ALYX.
We wanted to make a hybrid, a shoe that connects the ALYX world and the Guidi world. We wanted to find a union between the two, which we achieved because, in reality, they're not completely opposite from each other.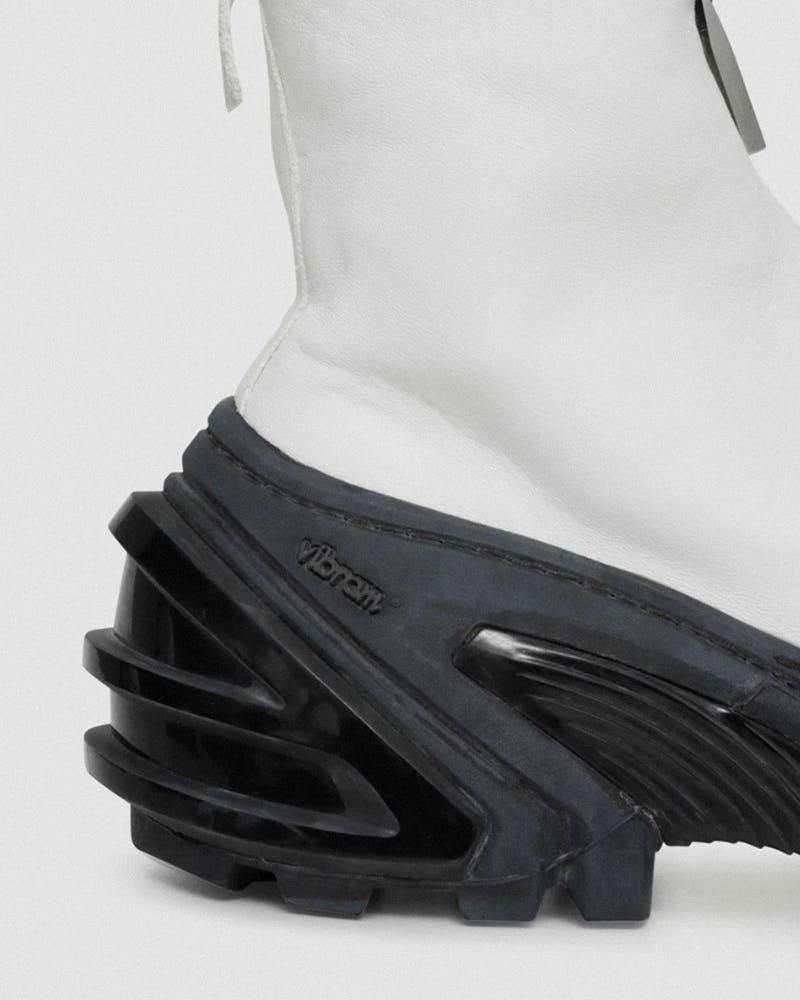 As you can see from the shoes, the lower part is this really special, unique ALYX sole in collaboration with Vibram. And on the upper you have the classic Guidi aesthetic. The leather used is Guidi leather, so it's different to what ALYX shoes use normally, while the sole is something never seen before on a Guidi shoe.
With both ALYX and Guidi having different aesthetics, how were you able to find a middle ground that suited both partners?
Matthew Williams was a fan of Guidi from the start, so his team contacted us. We invited ALYX to our headquarters in Tuscany, because we wanted them to understand exactly how we work. We wanted them to see how we make our shoes by hand, one by one. It was important for us that they saw our production process up close.
And when Matthew was here, we connected on a personal level. To us, that is still the best and most important connection in our world, and from that meeting we decided to work together.
Is that something you look for in all your collaborations?
Well, the ALYX boot is our first real collaboration, in that sense. We have made smaller product runs for lesser-known brands but this is the first big co-branded collection we've been a part of. But yes, it's not only about business and product. It's a meeting between people.
Why was now the right time to release a big collaboration?
We've been around since 2004 but we've noticed a lot of changes in our industry. So we wanted to expand and do something different to what we normally produce and see how it goes. With Matthew and ALYX, we had the opportunity to work with their special Vibram sole, so we felt that they were the right partners for our first bigger collaboration.
What expertise did both brands bring to the table?
ALYX and Matthew brought with them the exclusive Vibram tooling, which was something totally new when we first saw it. So the expertise was the physical sole unit. On our side, we brought knowledge about shoemaking and our traditional production process.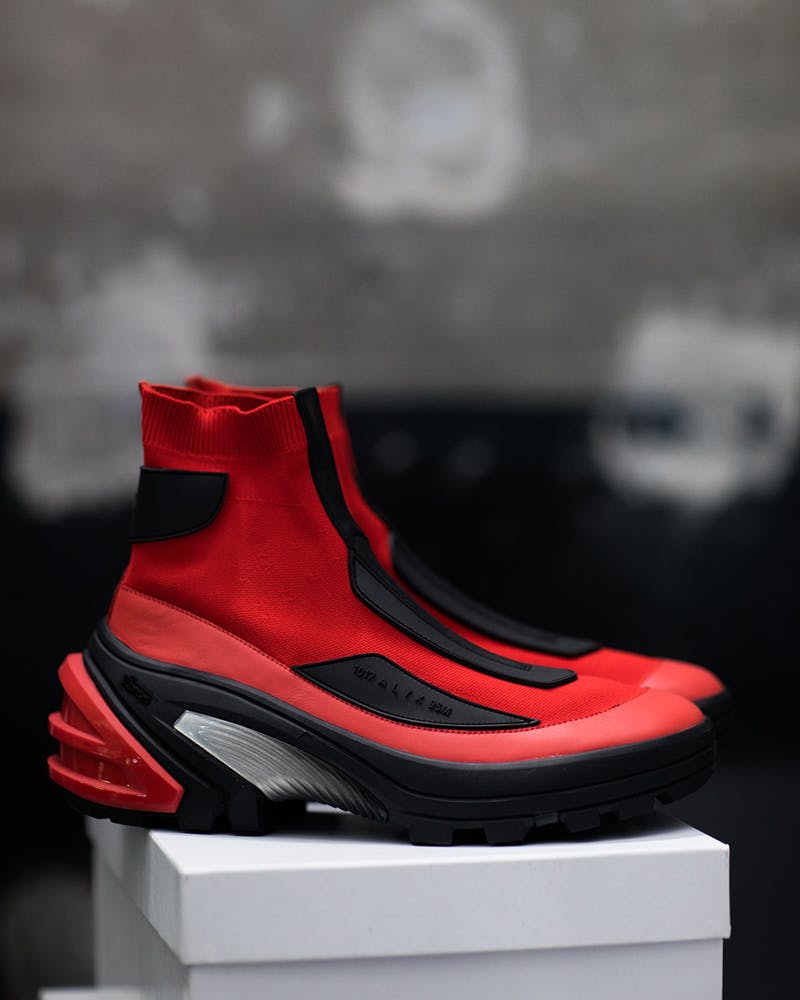 How have your consumers changed since 2004?
The consumer has changed a lot over time. We repost a lot of our customers' photos on Instagram and you can really see the difference in consumer there. You now have women wearing Chanel bags with a chic outfit and Guidi overtoe boots or our more classic customers, like people that wear Rick Owens or Carol Christian Poell. I think it proves that Guidi shoes are very unique in that they can fit with many different outfits. Everybody can wear Guidi.
What's next for Guidi?
Well, the ALYX collaboration was just released so we have to see how things go, but from our side, we're really happy. We're not sure what's next but we'd like to continue to collaborate with other brands, maybe even work on some garments.
To stay updated on everything happening in the sneaker world, follow @highsnobietysneakers on Instagram, check our sneaker release date calendar, and subscribe to our sneaker chatbot on Facebook to receive lightning-quick updates to your inbox.