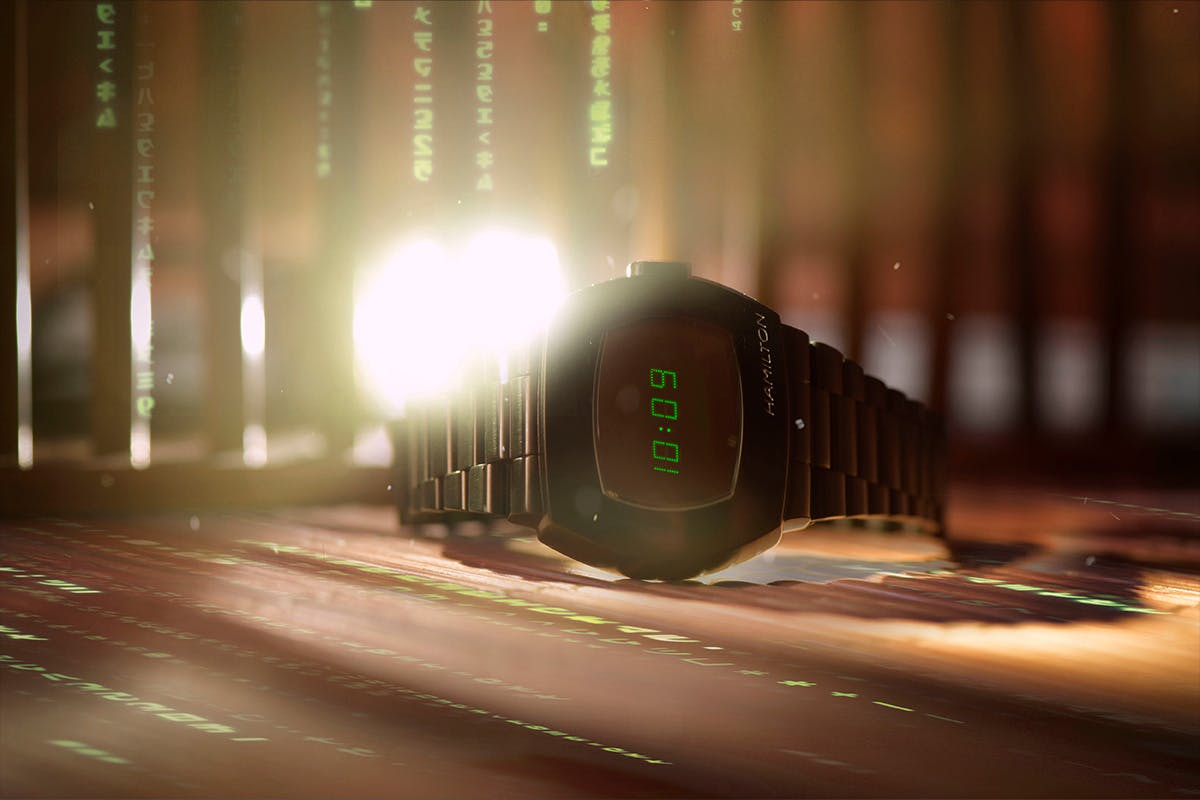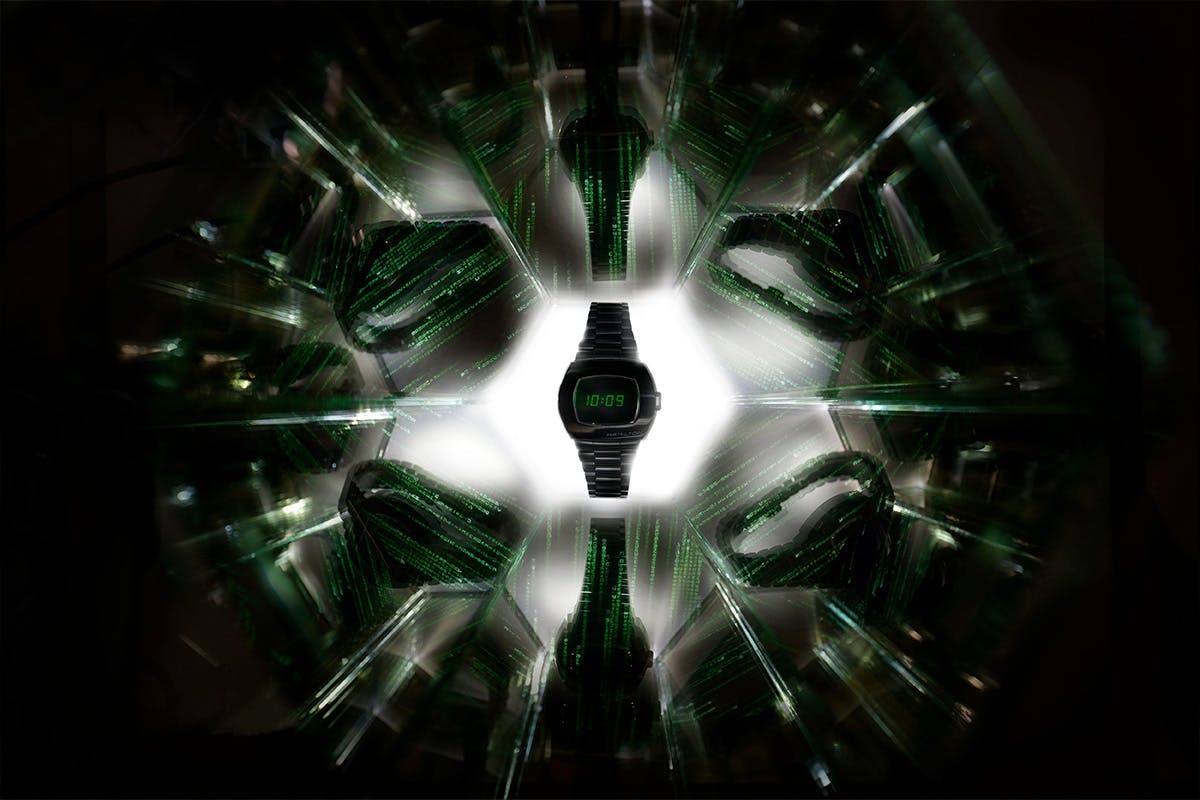 As we head back to The Matrix for Resurrections (or continue living in it), Hamilton has created the ultimate ode to the franchise in the PSR MTX digital wristwatch.
With all this talk of the metaverse, the swatches of digital plots being bought out by Nike and adidas, and Roblox fashion awards, I cannot confirm nor deny whether or not we're already living in The Matrix. If we are, so be it, I guess.
We're a mere three weeks away from the return of Neo and Trinity, which, besides Spider-Man: No Way Home, is probably going to be the biggest movie event of the year. Ahead of the film's release this month, Hamilton has created the perfect pairing.
The PSR MTX digital watch is both an ode to the generation-defining film franchise and Hamilton's history.
In 1970, Hamilton created an icon with the world's first digital watch, which returned to the market in 2020 as the PSR. With the PSR MTX, this legacy is celebrated and evolved further, taking the tech-wear aesthetic engrained in the Matrix universe and infusing it with a retro design.
The timepiece comes in an all-black finish, with green LCD digits and the emblematic digital rain pattern of the film on the case back and special packaging.
In honor of the release of The Matrix in 1999, the Hamilton PSR MTX is limited to 1999 global units.