Highsnobiety / Steffen Grap
Throughout its history, Berlin has evoked an almost mythic aura among artists, and it's not hard to see why. Long before the Berlin Wall fell and reunited the German capital, the 96.3 miles of concrete became a canvas for artists to scrawl and spray their (often dissenting) thoughts. Not much has changed since it fell, either. In the last few decades, as the city has repaired itself, Berlin has become an incubator for generations of artists from every background; as renowned for its artistic freedom as it for the rich tapestry of music genres that coexist in clubs across the city. To put it more simply: Berlin is a mecca of artistic inspiration.
Unlike so many other places in the world, living here means living with "the possibility and freedom to express yourself how you want to and speak your mind," according to Berlin-based graffiti artist, Xuli. "It inspires because of its historical background. The wall and the art on it are a significant part of German history." It's this background that has, perhaps accidentally, inspired another equally thriving scene within Berlin's city limits: rap. If there were ever two genres of music that pair perfectly with graffiti, it'd be rap and hip hop, and while techno has long held a monopoly on peoples' image of Berlin's music scene, it's been these genres that have found a home in neighborhoods like Kreuzberg and Neukölln, where immigrant-heavy populations have infused German rap with multicultural influence.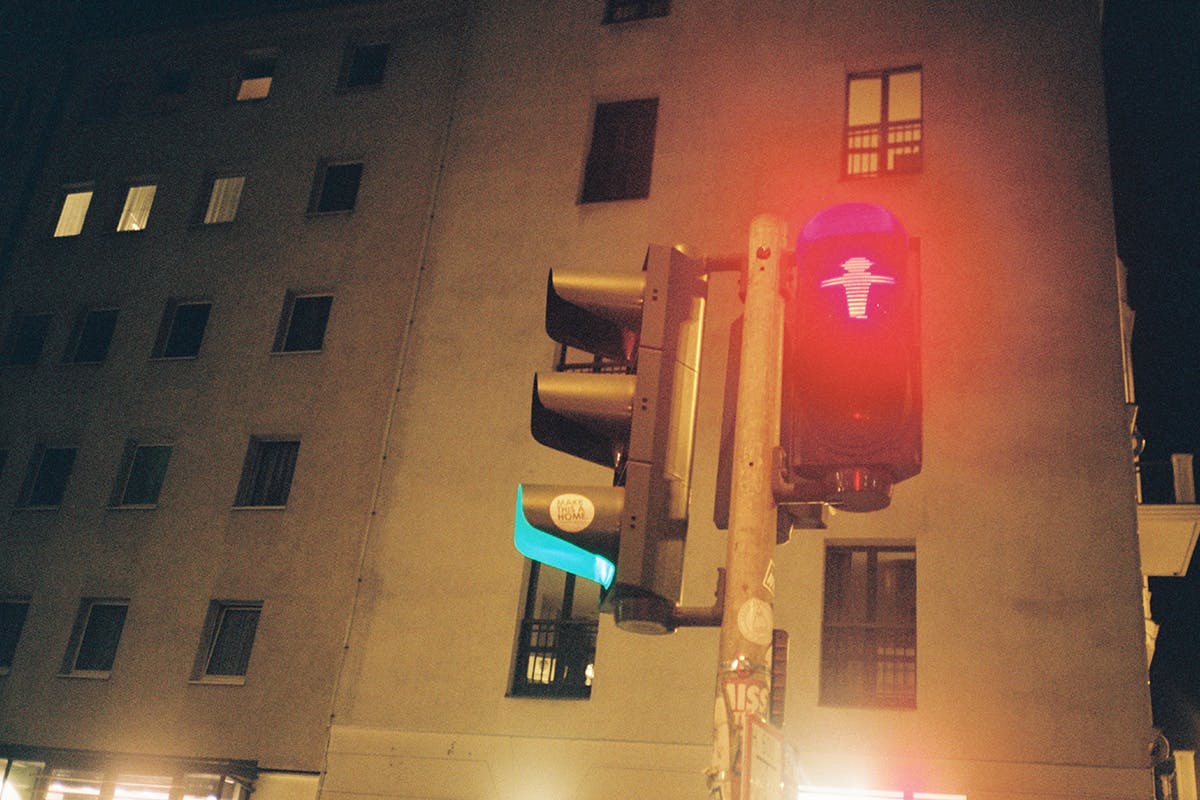 With this fusion of rap and graffiti on lock, it was only natural for one final ingredient in this amalgamation of influences to find a home in Berlin's cobblestoned streets: cognac. Like the art of graffiti, rap's strong links to the liquor — and, specifically, to Hennessy — have been cemented in the lyrics of some of the biggest rappers of all time. And, across the ocean from these artists, it's maintained the same notoriety. "We drinking Henny at the club, we drinking Henny at the [studio]," Berlin-based rapper Souly said of the cognac brand. "It´s our drink of choice when we turnin' up." Not a bad cultural legacy for a brand that began over two centuries ago.
Like chain links, it's easy to trace the path of Hennessy to rap to graffiti and, finally, to Berlin. Taken separately, these pieces might not form a coherent image, but together, they chart an almost countercultural current of artistic freedom. It's no wonder then that next week, the cognac brand is touching down in the German capital for a project that's about as "peak Berlin" as you can get: a custom bottle designed by the graffiti icon Felipe Pantone.
Before Pantone and Hennessy take over Kreuzberg's Prince Charles venue for the "Remixing the Present" exhibition on September 24 and 25, we hit the streets with Souly and Xuli, two of the most exciting artists in Berlin's thriving rap and graffiti scenes, to celebrate the cultural link between rap, graffiti, and cognac. Peep what they had to say about Berlin's artistic legacy, Georgian alphabets, and the perfection of the Felipe Pantone collab.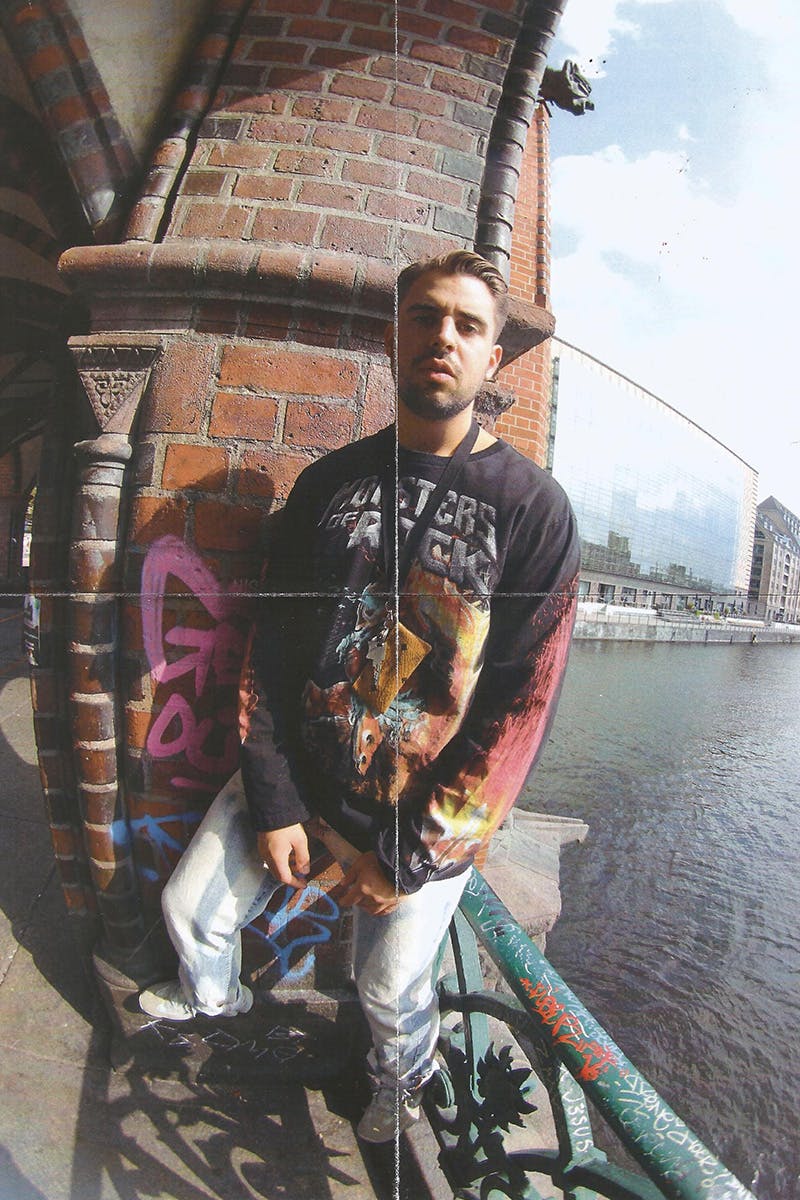 SOULY
Berlin's music scene tends to be dominated by techno. What would you say about the city's rap community to people who don't know much about it?
The rap scene in Berlin is versatile. We got mainstream, we got underground, we got oldheads, we got new school. For me, this city is Germany's rap-melting pot; it´s the city's vibe that attracts creative people from all over the place because its vibrant, hedonistic energy creates versatile mindsets, which sometimes cross each other's way.
What's been the biggest achievement for you thus far in your career?
I´m still growing yet, at this point in my career, seeing me and my brothers rise and evolve from day to day is just beautiful. But we here for the long run, so look out for my next projects. You might decide for yourself what´s going to be my biggest achievement.
What artists or albums inspired you to start rapping? How old were you?
Even though our music couldn´t be more different from each other, Retrogott was actually the first artist that introduced me to rap. I was 11 or 12-years-old. Nowadays, my sound is more inspired by the Toronto wave, like Frvrfriday, Partynextdoor, [and] 88Glam.
Why do you think graffiti and rap pair so well together? Is there a lot of overlap between Berlin's rap scene and the graffiti scene?
Graffiti and rap always gave people the opportunity to express themselves in a way, no other art form could. In the past it was the voice of the unheard – even today barely any other art form than graffiti and rap give people the freedom to express themselves as free as it gets.
In your own words, why is Berlin the perfect city to bring together Hennessy and Felipe Pantone?
It´s a perfect fit, Felipe Pantone reflects the everyday´s world in his very own style, colors and forms. This is what Berlin offers to us as artists. On top of [that], his industrial and urban flair speaks for Berlin — it´s honest, direct and it speaks for itself.
What does Berlin represent for you as a rap artist?
Home, good vibes, future, [and] opportunities.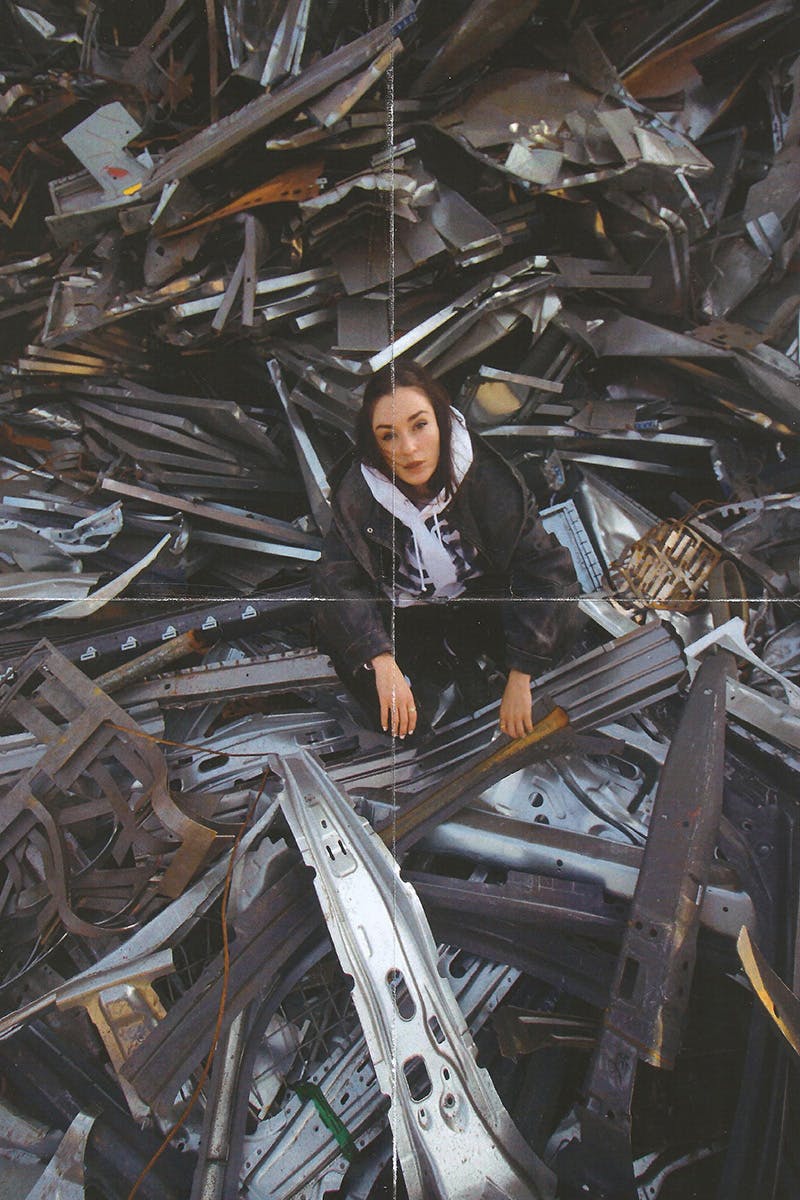 XULI
Berlin is one of the most iconic cities in the world for graffiti, maybe most notably with the Berlin Wall art that has now become the Berlin Wall Museum. How does this cultural legacy in the city inspire you?
I would say it inspires because of its historical background. The wall and the art on it are a significant part of German history.
When did you first begin to create art? Was there any particular person or moment that inspired you?
I create and paint since I can think.
Like many creative industries, it seems like some of the most recognized graffiti artists are men. Have you faced challenges or struggled to be taken seriously as an artist within Berlin's graffiti scene?
For sure. It happened and is still happening from time to time. We're still not there yet [where] it doesn't matter what gender you have [in] the art, graffiti, rap or other men-dominated scenes. I am trying to surround myself with people who are open-minded. If I recognize this "you're a girl and I'm a boy and that's why I can do this and that better than you" vibe, I'm out.
You've used your work to highlight important social issues, like painting a WW2 bunker in Norway with "remember" or, recently, upcycling advertising materials. Why is it vital for artists to bring their personal values into their art?
Art can be a powerful tool for changing things and expressing your opinion, so why not use it?
You also do tattooing and the event series Chains Club. Across all of these art forms, how would you introduce your style and message to someone first encountering your art?
I would say I am an Interdisciplinary artist with a passion for letters. There was a time when I was thinking that I have to choose one kind of expression, but then came the moment where I recognized that I don't need to limit myself and [freed] my mind from these alleged rules. And its much more fun like that.
Felipe's style of art is very colorful and geometric, whereas yours is mostly black-and-white and looks almost like writing or some ancient language. I'm curious what points of inspiration have shaped the way you approach your art style.
Once you start to deal with letters and letter types you see inspiration everywhere. The tags, graffitis, lettering signs, historical inscriptions, and foreign alphabets. I am always excited when I find new letterforms. My latest discovery is the Georgian alphabet for example. Also, big cities with all these people and the stories that happen there and typical materials like metals and concrete constructs have always been fascinating for me.
Bringing together Felipe Pantone and Berlin seems like a perfect fit given the legacy of street art here but, in your own words, why is Berlin the right fit to host this event? What does Berlin represent in terms of its artistic values?
The possibility and freedom to express yourself how you want to and speak your mind.