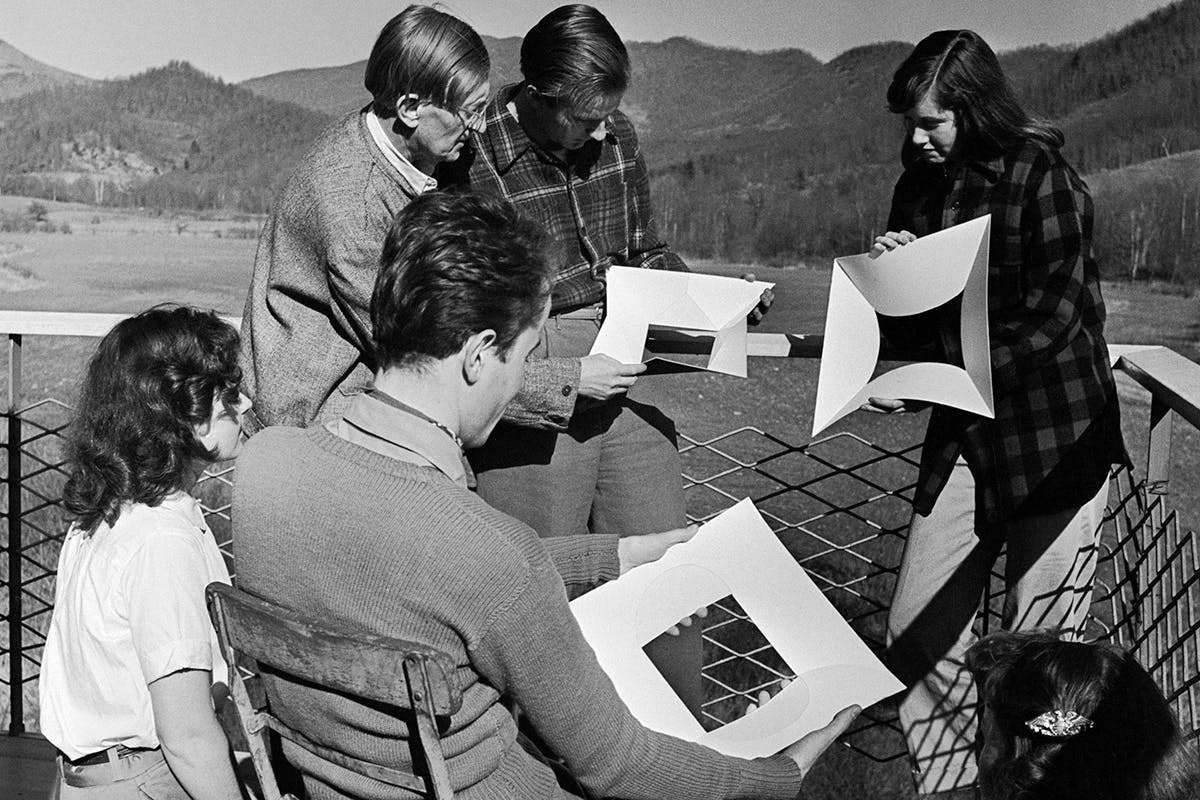 Highsnobiety just dropped its fall collection, which comprises several pieces heavily inspired by campus style. When we set out to design this collection, we wanted to pay homage to one of the greatest schools ever to exist — Black Mountain College.
Founded in 1933 by John Andrew Rice and based in South Carolina, Black Mountain College was the experimental school that helped shape art and design as we know it.
Some of the most influential artists attended the unorthodox school, including Willem and Elaine de Kooning, Robert Rauschenberg, Buckminster Fuller, Merce Cunningham, Bauhaus' Josef and Anni Albers (who joined the college after fleeing Nazi Germany), Cy Twombly, Jacob Lawrence, Susan Weil, and John Cage (who performed his first happening at the college) among many others.
The school valued art, but it wasn't simply an art school. Frankly, Black Mountain College bears little resemblance to what we'd call a college today. Instead, its founding principles were based on the three pillars of education, creating art, and labor. Students and professors lived together in a non-hierarchical structure and all were required to participate in cooperative labor, such as farming, cooking, and upkeep of the college.
What's more, Black Mountain College was entirely free, had few course requirements, no grades, and students decided when they were ready to graduate — and most never did.
Black Mountain College closed in 1957, but its impact can still be felt today. Taking inspiration from Black Mountain College, our fall collection imagines what our own Highsnobiety College would look like.
First, we took the Black Mountain College logo and, combining that with influences of Bauhaus Design, we created our own logo for our fictional New Institute of Contemporary Culture. Inspired by the courses and departments at Black Mountain College, we then created our "Werkstatt of the future" slogan and our very own "Research and Destroy Department".
Browse the collection below.