2017 marks a big milestone for Highsnobiety as we open our first official New York Office. We've been operating in New York since 2011 and had countless office spaces. Some big, some crammed, some shared, but all contained the most important element—our team. Some readers may not know that Highsnobiety is a Berlin-based publication supported by a smaller team in New York.
But as we continue to grow as a globally-minded publication, the time was right to plant a firmer flag in the Big Apple. Located in the bustling Financial District, it's the first space we've ever got to properly kit out and call our own. So naturally, we made sure the new digs reflected the kind of aesthetic we've honed for the past 12 years.
To mark this momentous occasion, we tapped artist Eric Elms on a small run of tote bags and T-shirts in collaboration with his brand, POWERS. We also hosted an intimate opening party, handing off disposable cameras to three photographers to document the night's festivities. Thankfully, our new home remained in one piece, and we couldn't be more proud to show it off.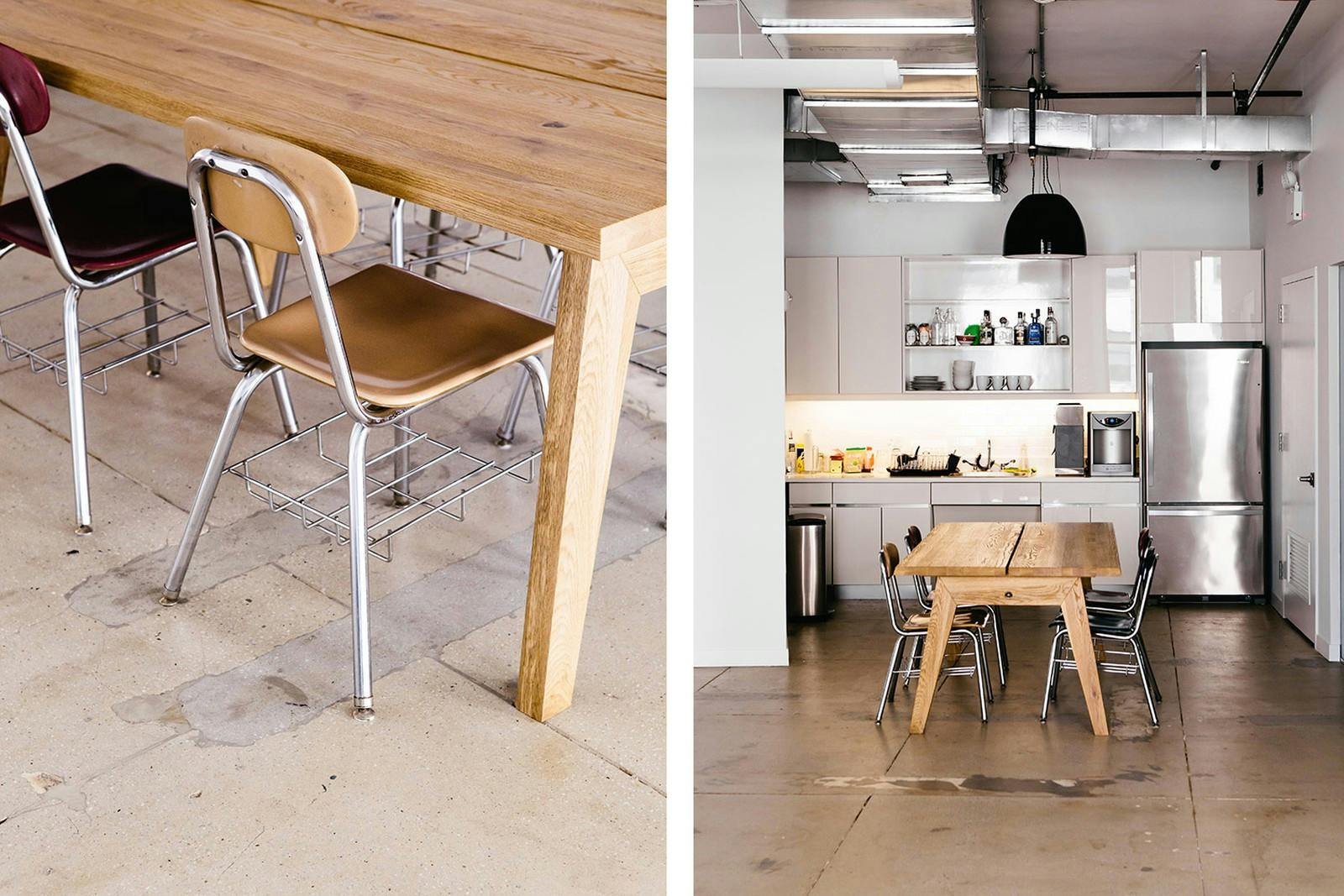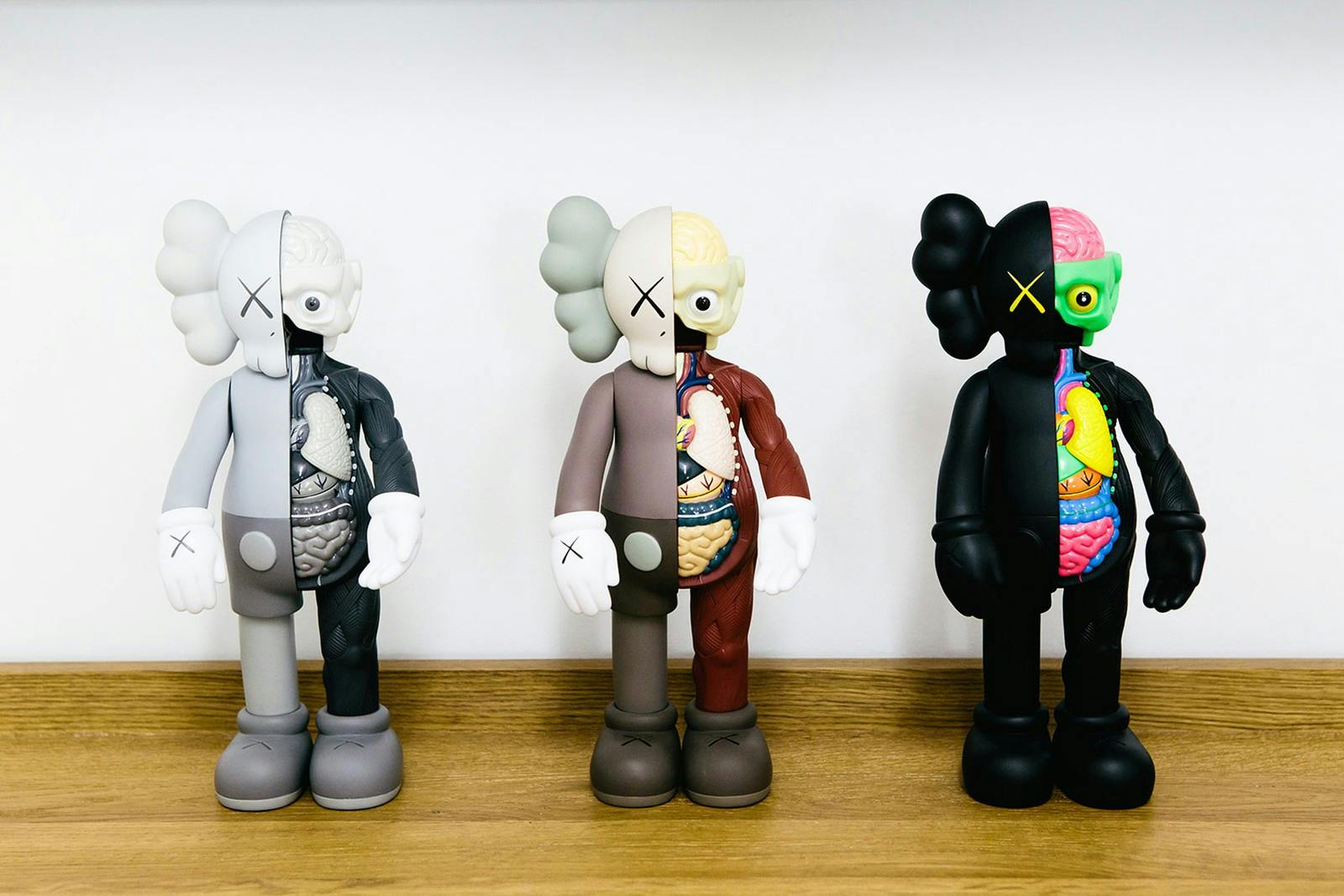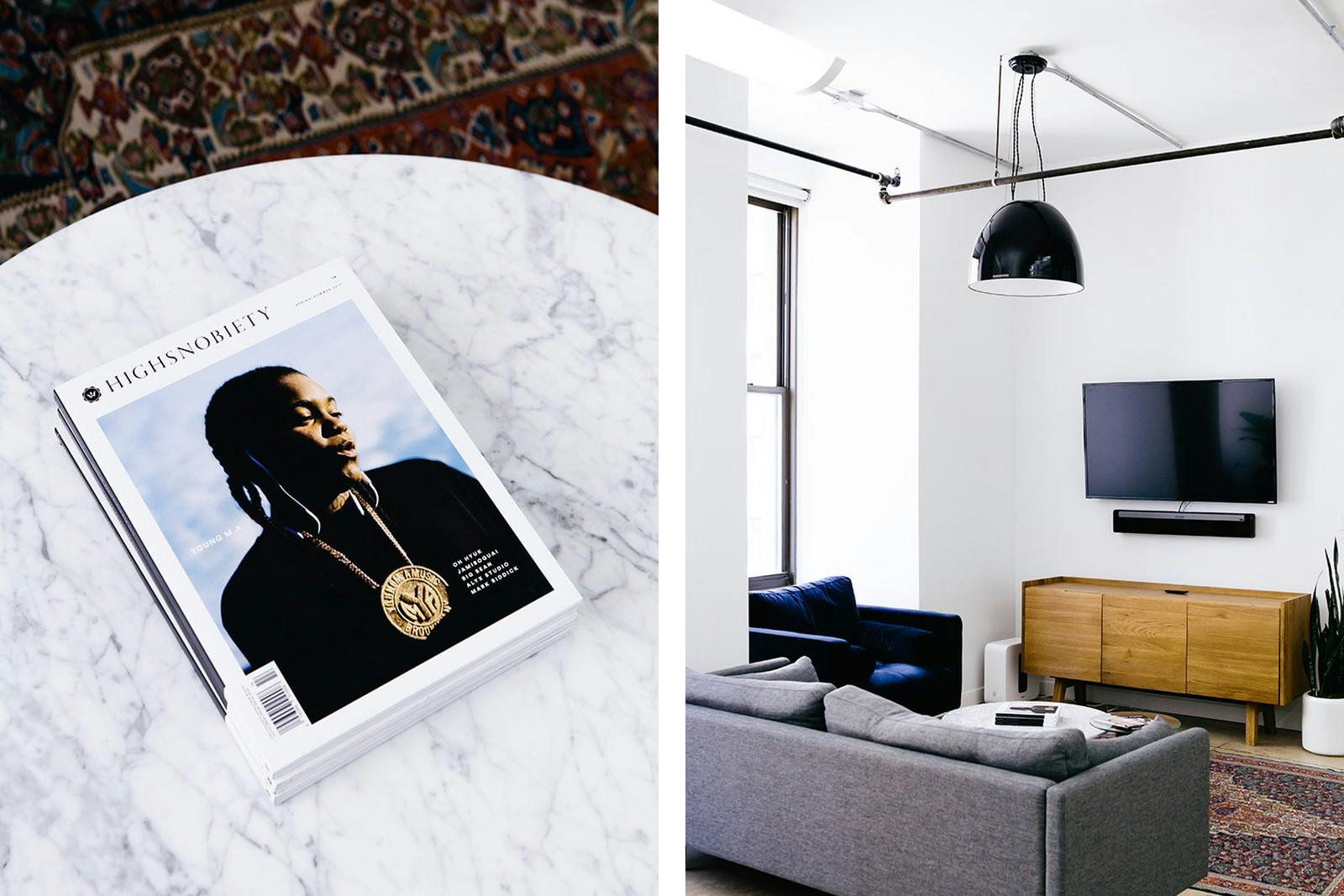 If you're liking the vibe of our new space, make sure to learn more about our partners that helped make this dream a reality.
Sonos
Music is a big part of our DNA at Highsnobiety, so we hit up Sonos to provide an unique audio solution for the space. We went a little speaker crazy with multiple Play:5's, Play:3's, Soundbars.... basically everything in the catalog which resulted in seven different audio zones. This means the sales team can listen to Sade while the editorial team listens to Lil Uzi Vert's "All My Friends Are Dead" and a writer can listen to Bach in the conference room.  While our musical tastes vary across the office, everything sounds really damn good.
SchoolHouse Electric
SchoolHouse Electric has been on our radar for a while now. So they were the most obvious partner to handle our lighting needs. We went with the "Factory" series of hanging pendants which perfected compliment our semi-industrial space downtown. SchoolHouse is an easy brand to get behind as everything is designed and manufactured in its warehouse factory in Portland, Oregon.
Framebridge
As the office came together, it became apparent how important it was to have our photography archive on the walls. D.C. based startup Framebridge came onto our radar last minute and were a true blessing. The one-stop online shop had our oversized photos printed, framed and shipped within a matter of days. We went very clean and chose white gallery frames, but the options are endless.
Article
We never imagined furnishing our entire office from an online-only vendor, but then we met Article. The Canadian startup is leading the "direct to consumer" furniture movement that circumvents traditional retail channels by selling directly online. The result is a surprisingly fair price for very high quality furniture. Article's specialty is Mid-Century Modern and Contemporary styles, but you won't find any replica shell chairs or Herman Miller rip offs. This is the real deal.
See what went down at our New York office's opening party, where we gave out an exclusive collaboration with artist Eric Elms' brand, POWERS.