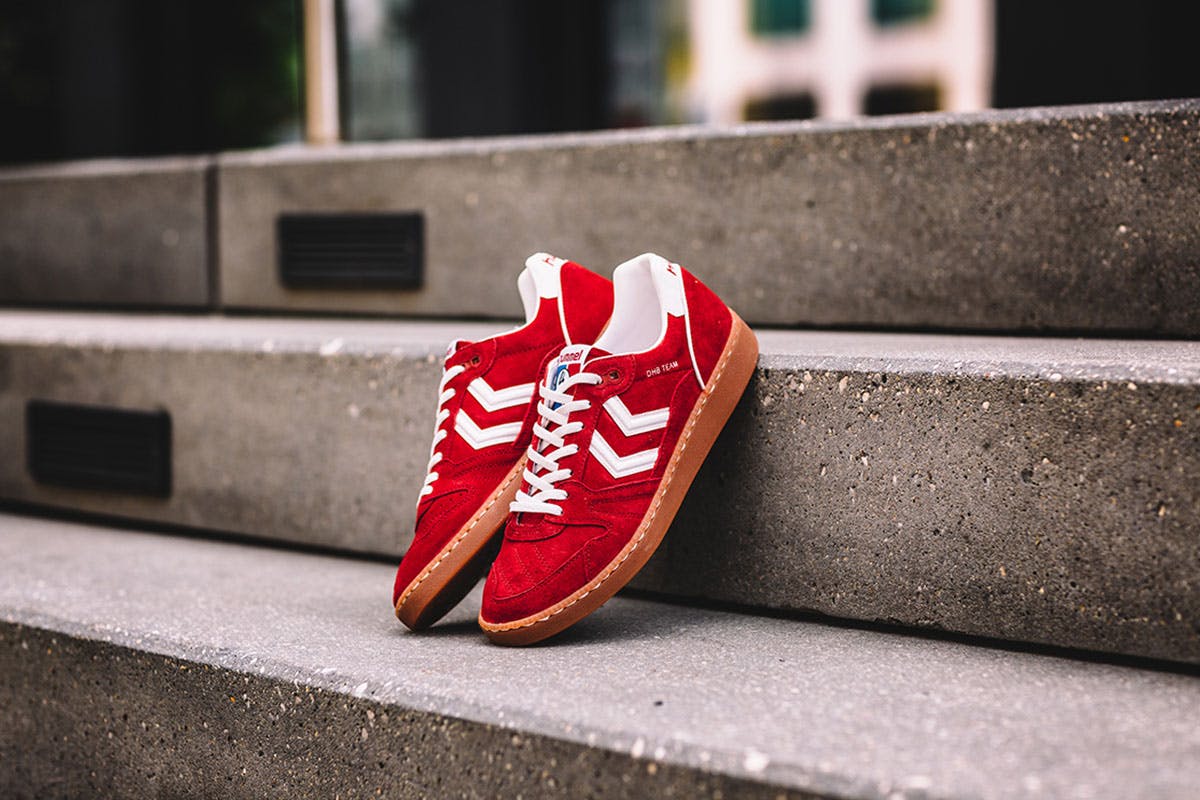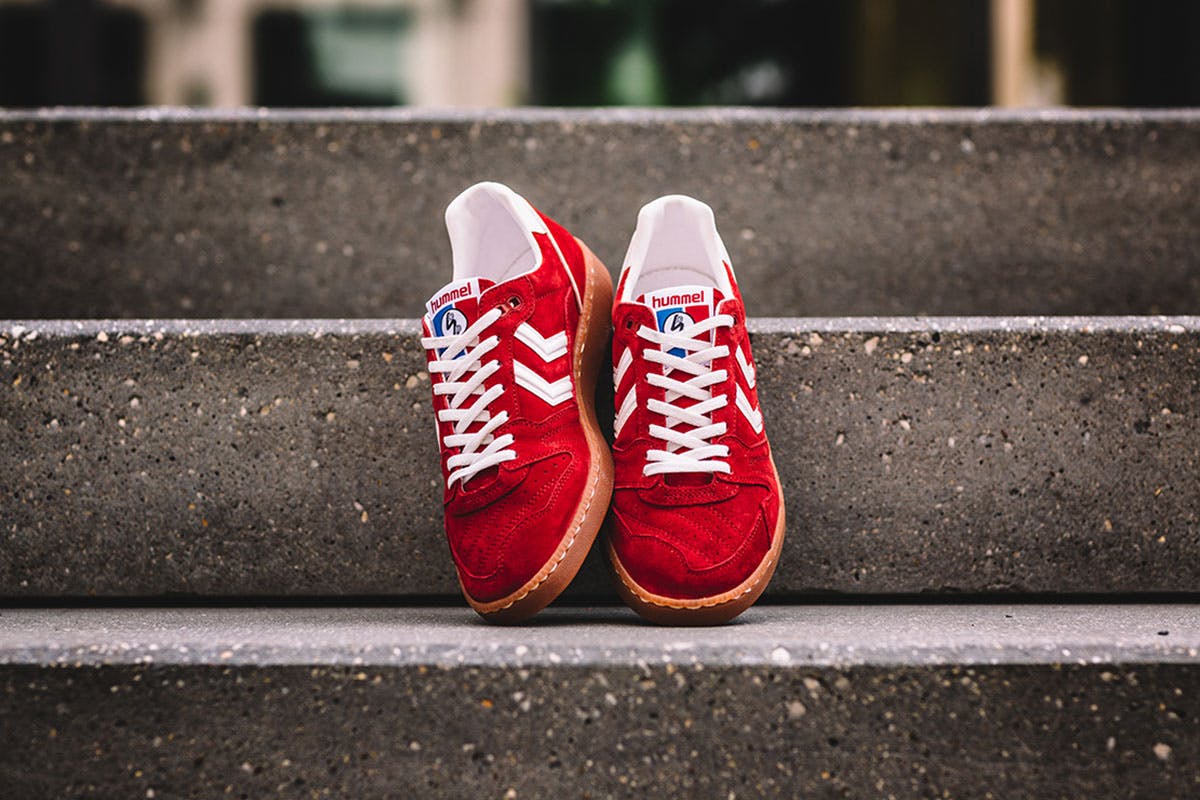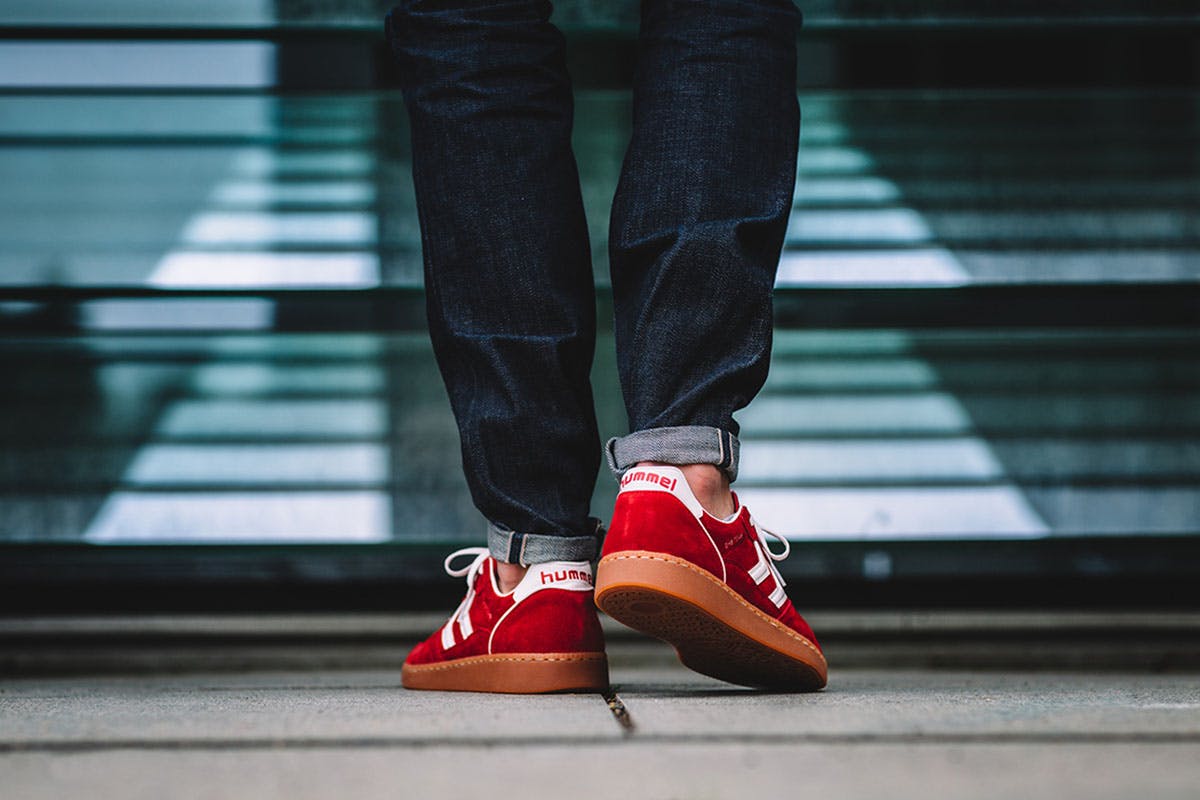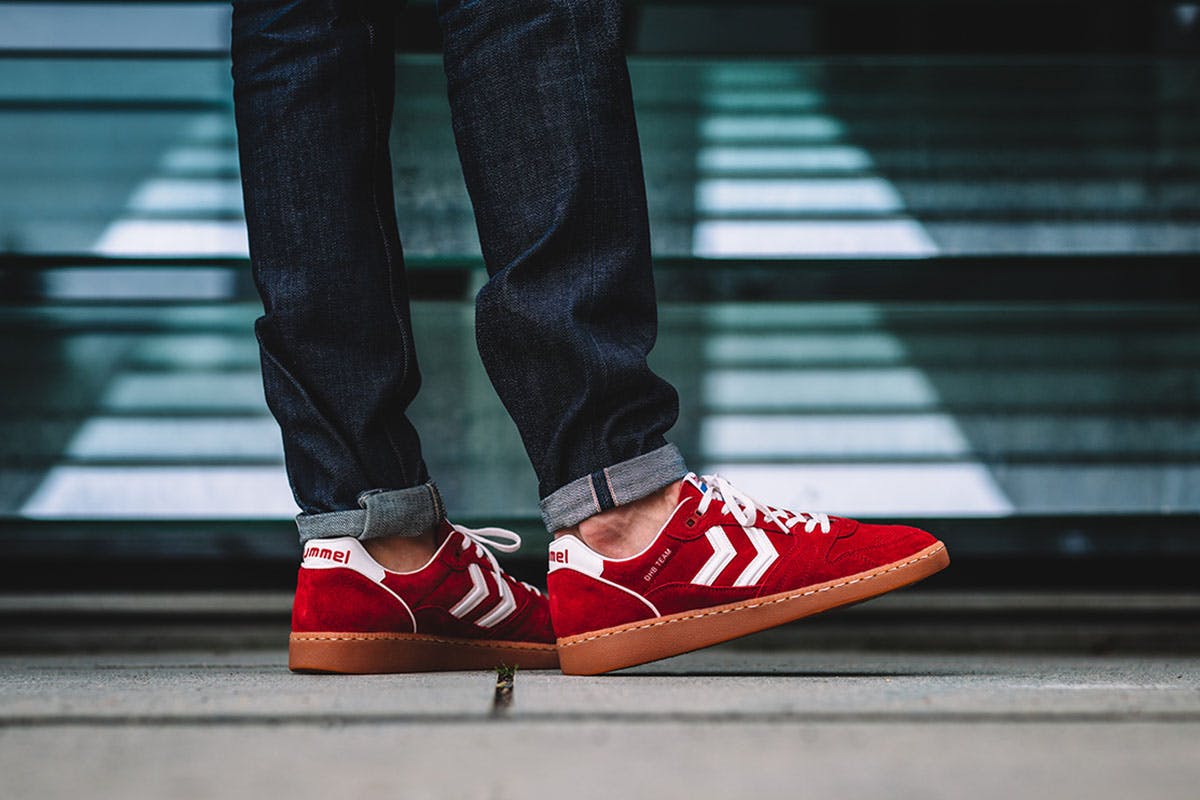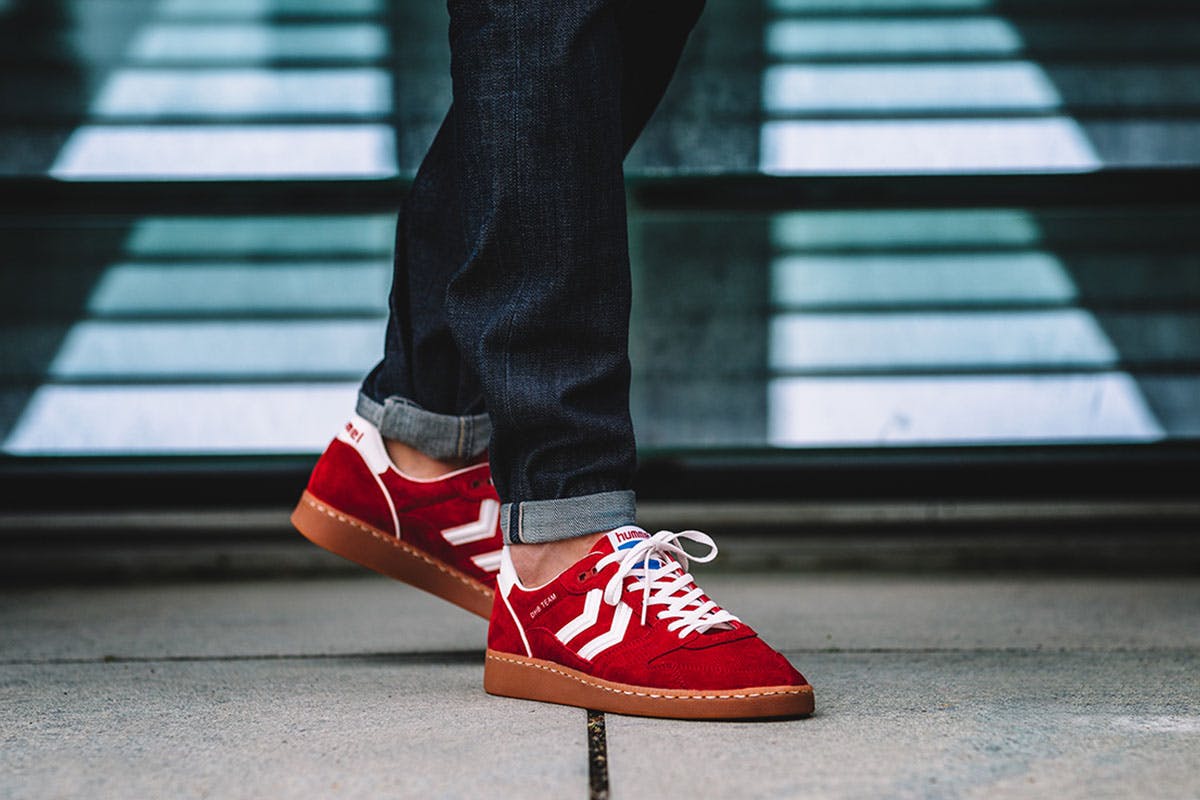 The heritage sportswear project HUMMEL HIVE drops another banger this spring with its gorgeous buttery red low-top: the DHB TEAM OG.
The shoe's distinct low-profile silhouette was originally designed for the German Handball Team, so it's a workhorse sport sneaker at heart. As you'd expect from hummel – consistently one of the industry's more interesting and radical sport brands – the sneaker is full of authentic little details that hint at its lineage.
First designed in 1983, the 2017 DHB TEAM OG sneaker features the distinctive abstract Deutscher Handballbund (German Handball Federation) logo on the tongue, while the upper is crafted from a rich red suede. This contrasts with the brilliant white laces, heel counter and iconic hummel chevrons on the sneaker's flanks. Visible stitching secures the upper to the dark gum soleunit, which features the same suction cups and gripping zone design for the outsole as the 1987 original.
The DHB TEAM OG drops today, April 6 at Overkill, STØY, Par5, Titolo, Hanon, Kiliwatch, Extra Butter and other strong sneaker stores. Check out HUMMEL HIVE's site for more details.
This is the second drop as part of the special HUMMEL ARCHIVE element of HUMMEL HIVE. Throughout 2017, hummel will be dropping more iconic silhouettes from the label's extensive archive of designs. Follow @hummel_hive on the 'gram or #HUMMELarcHIVE to stay in the loop.