There's a tendency to think that complexity makes for better design, but sometimes it's the simplest of ideas that are the most impactful. Reality To Idea's work is a testament to that. The Los Angeles-based design studio's signature monochrome sketch-like style simplifies an idea to its most minimal form, and yet you can recognize instantly a mile off.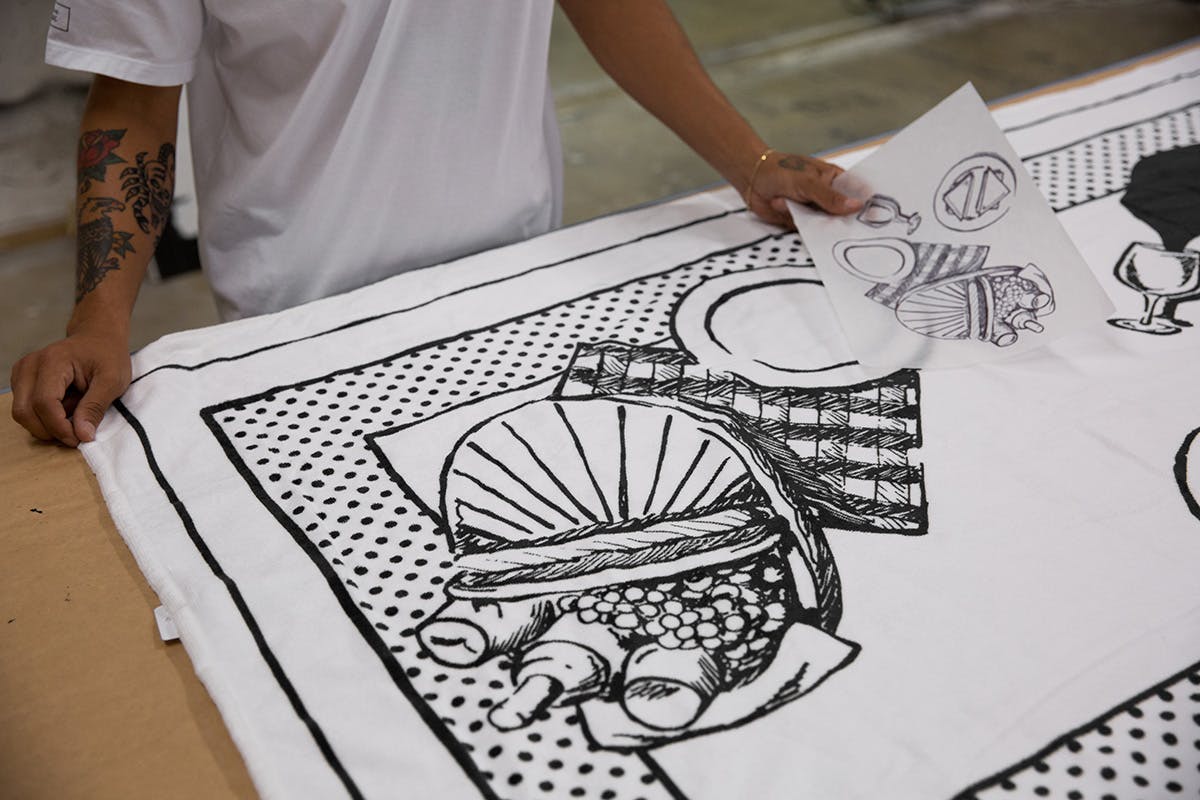 Reality To Idea was founded by graphic artist Joshua Vides, who shot to social media fame in 2017 when he shared a photo of an Air Force 1 he'd painted white and outlined with a sharpie. Since then, Vides' work has been appeared in all spheres of fashion and beyond. From high fashion interiors to sneakers to traffic cones — there are few objects the artist hasn't distilled down into 3D sketches.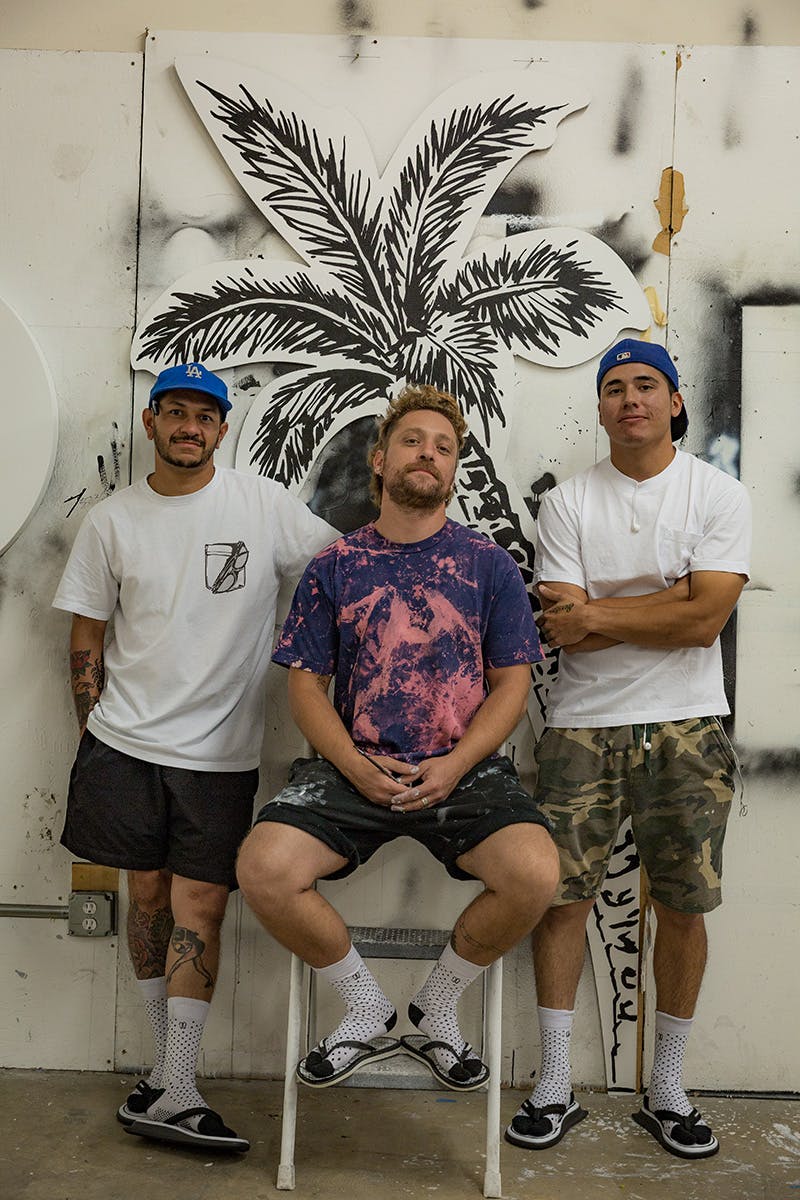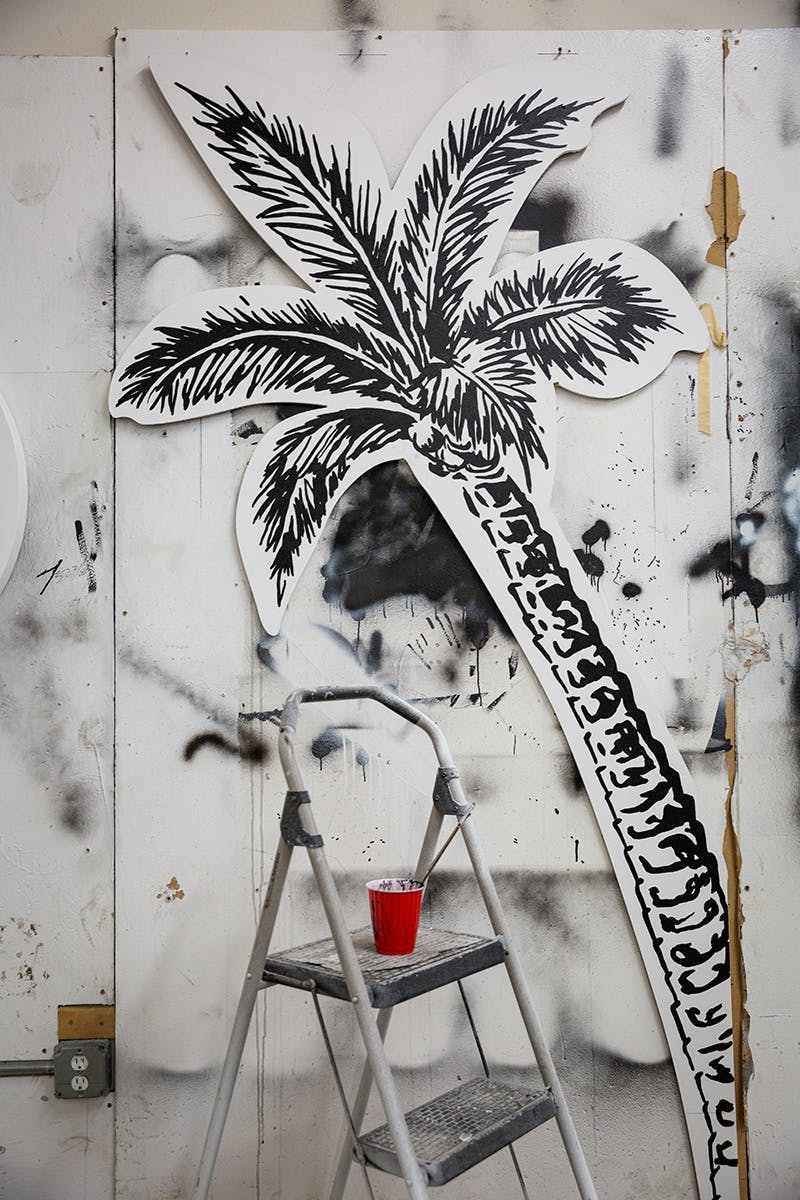 Overloaded with opportunities and with the vision of expanding his reach beyond what just he was capable of, Vides set up Reality To Idea. "I was bombarded with opportunities in 2018. I couldn't handle it all myself. I decided to find like-minded individuals that could handle the pressure and expectations that were being asked from me," Vides explains. Alongside Vides, Reality To Idea is Aaron Rosenstock, Adam Gonzalez, and Alex Platero, three veteran industry graphic designers, creatives, and brand builders. "The focus for most of our partnerships is energy, product, and content. We have to do that every day here at the studio, so why not help others who need it?" he continues.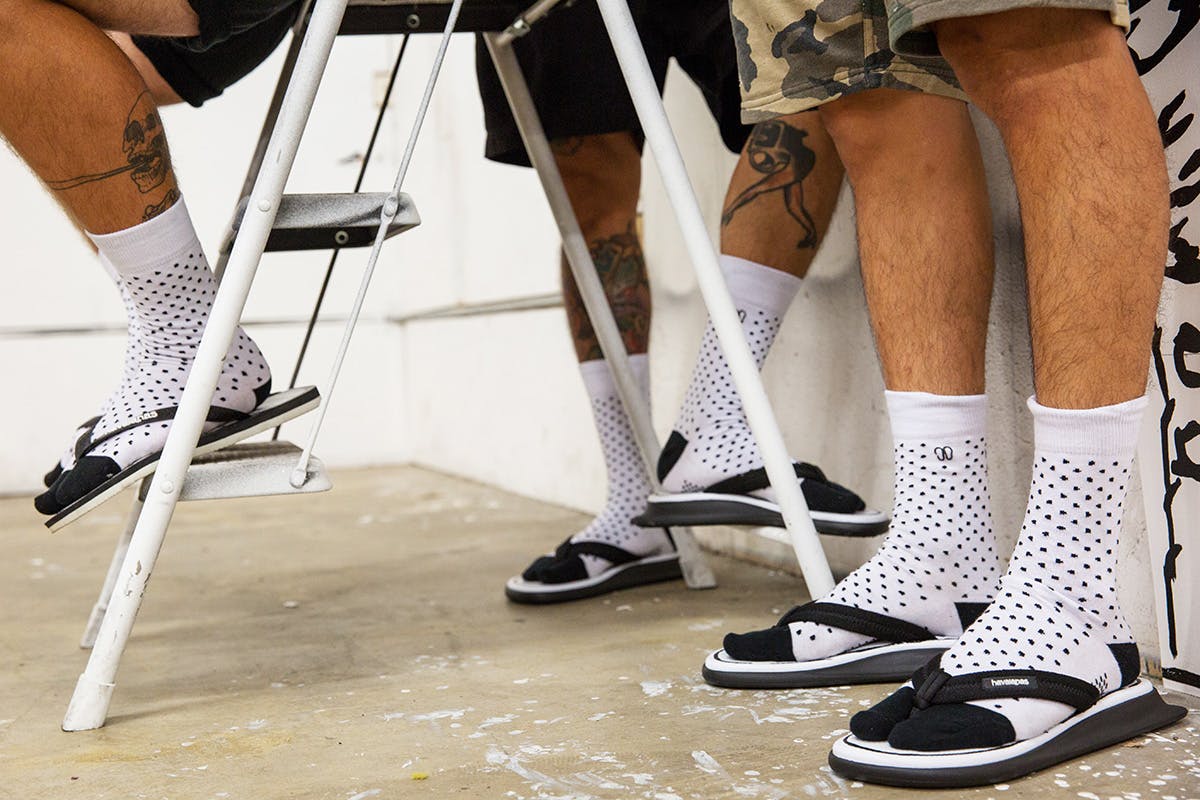 Reality To Idea's latest collaboartion is with the iconic Brazilian flip-flop brand, Havaianas. The idea behind the partnership was to blend Havaianas' credibility in beach culture and tremendous global reach to bring a taste of California's laidback coastal vibes to the world. "We're excited to finally see this Havaianas' project come to fruition," the team tells us as we visit them at their studio. "Covid caused a good amount of speed bumps during the process and we're glad we made it through and can't thank the Havaianas' team enough for their gratitude and professionalism."
Watch the full video above and head to havaianas.com to shop the collab.