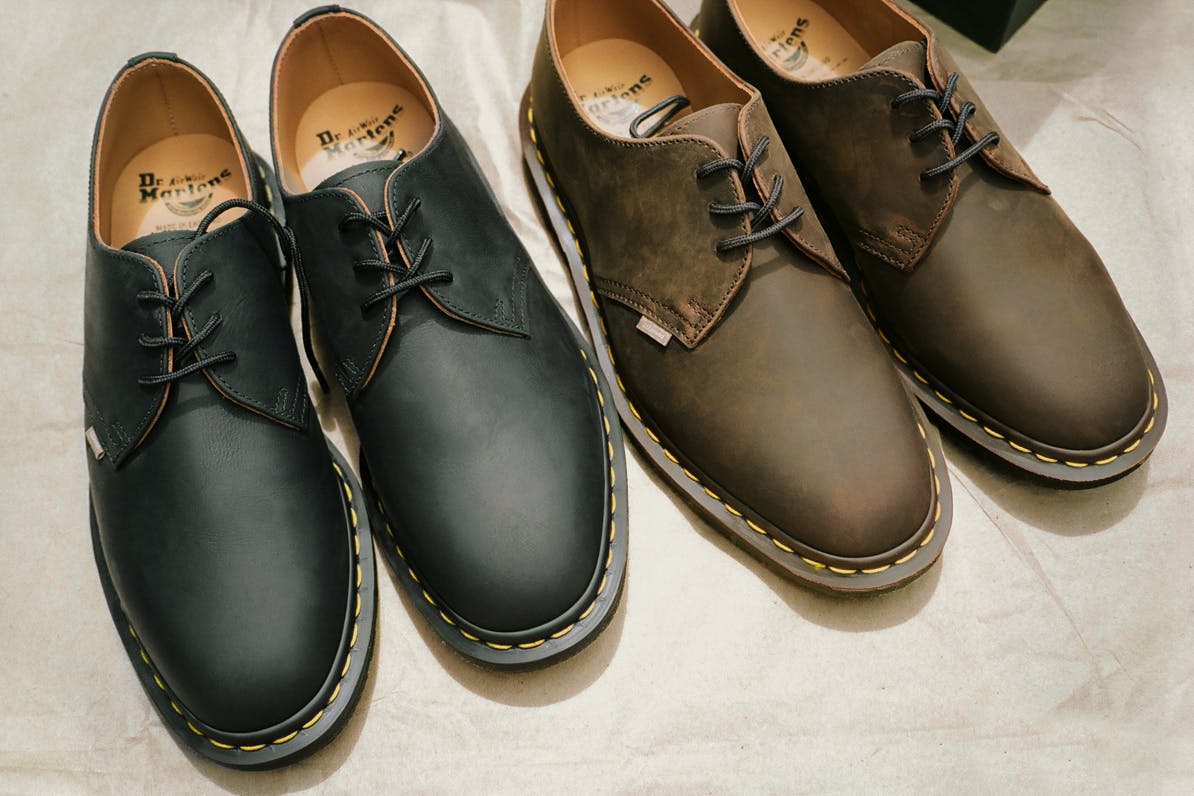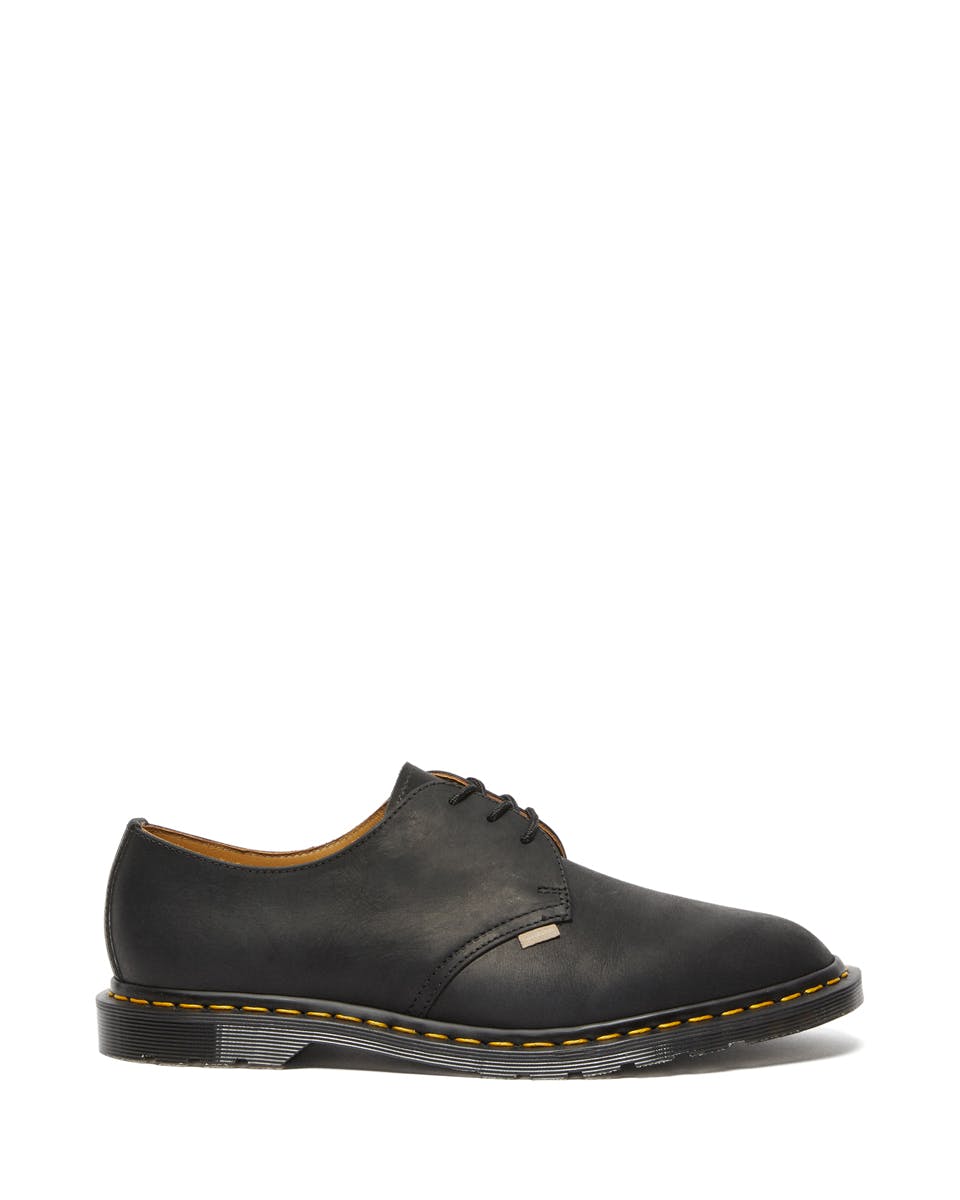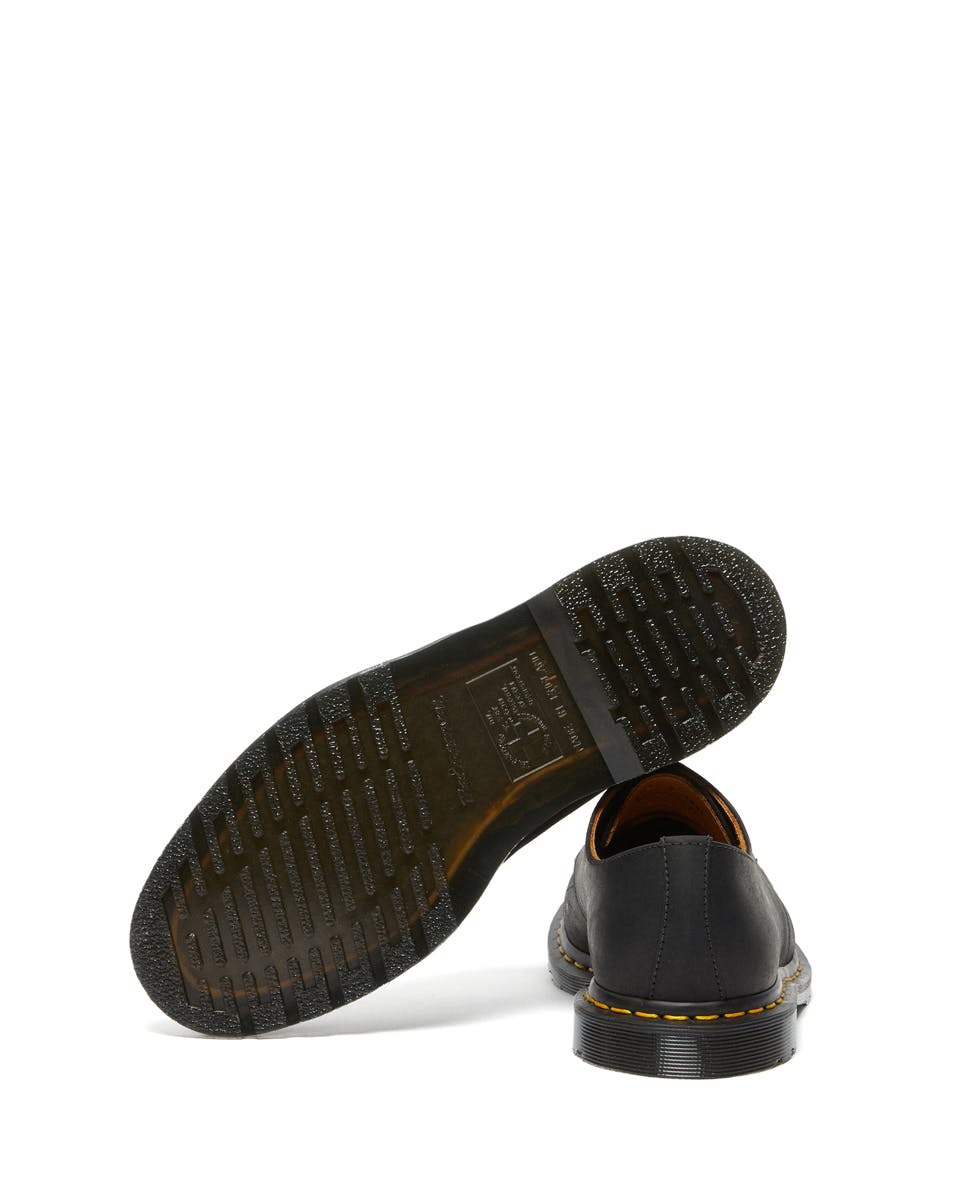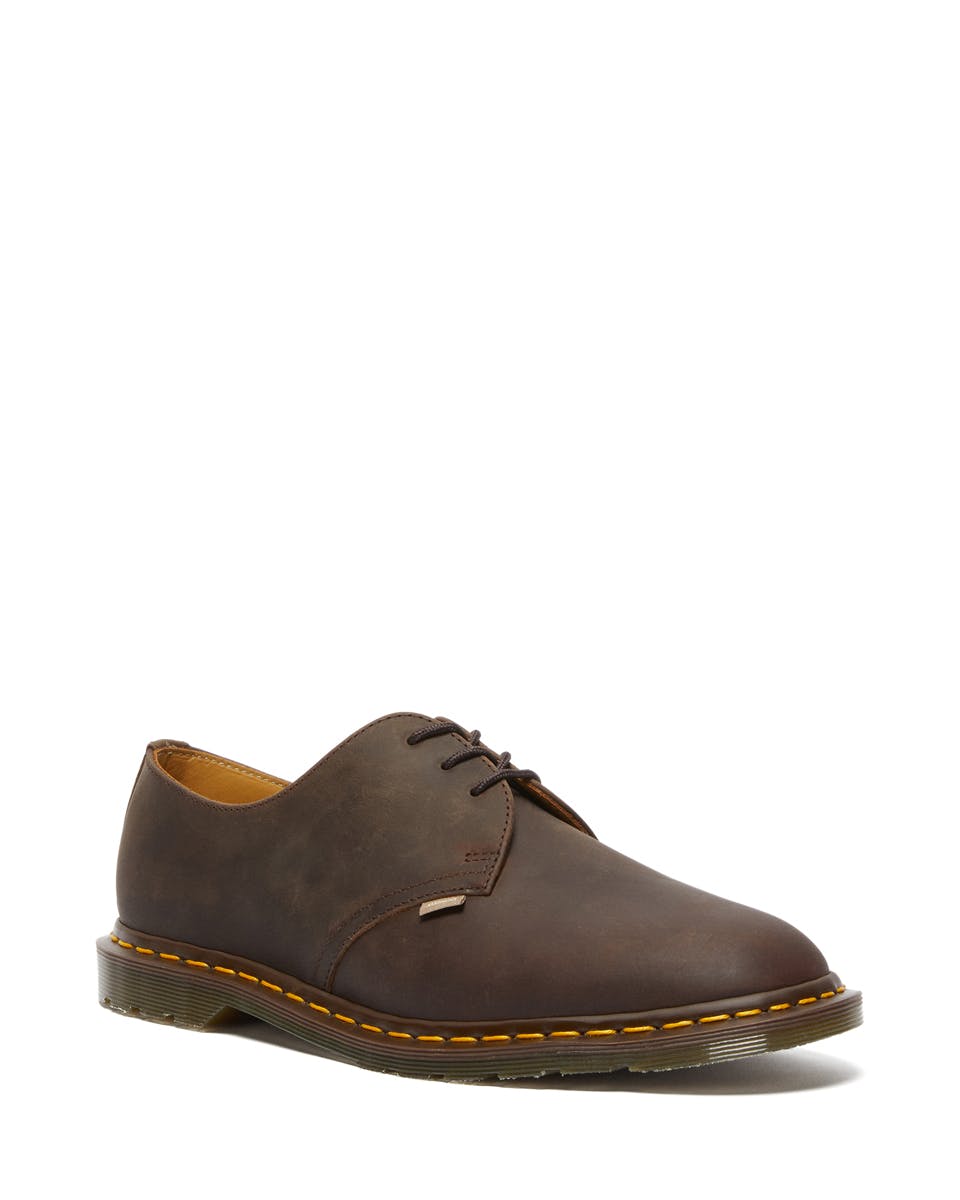 Brand: JJJJound x Dr. Martens
Buy: JJJJound's website from July 29 and Dr. Martens' website from July 31 for $250
Editor's Notes: Given the sheer craziness of today's collaborative shoes, JJJJound's new Dr. Martens tie-up could potentially get lost in the shuffle of endless footwear drops. That borderline basicness is the antithesis of excess, though, and it holds its own inherent appeal: Dr. Martens makes some of the world's greatest staple shoes, so why mess with success?
"I got my first real pair [of Dr. Martens] in late high school as part of my uniform," JJJJound founder Justin Saunders said. "They aged so well, by the end it felt like wearing sneakers. ... "When we had the opportunity to work with Dr. Martens we hoped to create a comfortable 'dress shoe' for artists and designers, who like myself, fell victim to the 24/7 sneaker habit. This decade has been very friendly to sneakers."
Consider the Canadian design studio's understated New Balance, Danner, and Eddie Bauer partnerships as the minimalist forebears of these co-branded Docs. Detractors could decry the efforts as boring, while devotees deem them brilliantly understated. Neither stance is entirely without merit but these Dr. Martens may be JJJJound's finest bespoke shoes to date, if only because of their British-made quality.
For this project, JJJJound has selected the Archie II, a derby that's slimmer than the signature 1461 but retains many of the iconic Doc touches. For instance, there are those yellow welt stitches, smooth leather uppers, leather sockliners, grippy rubber outsoles, and all the other touches one expects from Dr. Martens shoes.
However, there are plenty of other accents that make these not Dr. Martens or, at least, not ordinary Docs. Take that little beige tab under the left shoe's vamp — it's small but not invisible, a typical JJJJound design cue.
The color palette is also indicative of JJJJound's attention to detail, though: it opted to utilize distinct leather makes — Wyoming (black) with smoke-toned outsole and Crazy Horse (brown) with a translucent outsole — instead of the usual Dr. Martens neutrals for an earthy, textural finish. Importantly, these shoes are all given life by the craftspeople in Dr. Marten's Wollaston factory, granting a heightened level of quality that plays into JJJJound's heritage-conscious aesthetic.
"Our goal was to take quality materials, an iconic sole, and present the classic shoe in a slimmer shape to our audience," Saunders continued. "When Dr.Martens offered to make the shoes in their England factory, it felt like an alley-oop."