Coming out of 2020, many of us were awakened and resolved to build our own future – to create brands that belonged to everyone and support platforms that served all, rather than relying on established institutions to provide the same exclusionary content we'd become accustomed to. And while it might seem counterintuitive to launch a magazine in the 2020s, for Kevin Hunter and Bryce Thomas, Justsmile – an independent print publication dedicated to amplifying BIPOC voices – was a no-brainer.
Hailing from professional backgrounds as a stylist (Hunter) and photographer (Thomas) for clients including Farfetch, GQ Australia, and Esquire, the duo witnessed and experienced firsthand the exclusionary practices of the fashion and creative industries. Vowing that change as it relates to diversity and inclusion had to last beyond posting a black tile, they set out to shape a future where diverse stories don't just contribute to a quota, but rather, take up every page.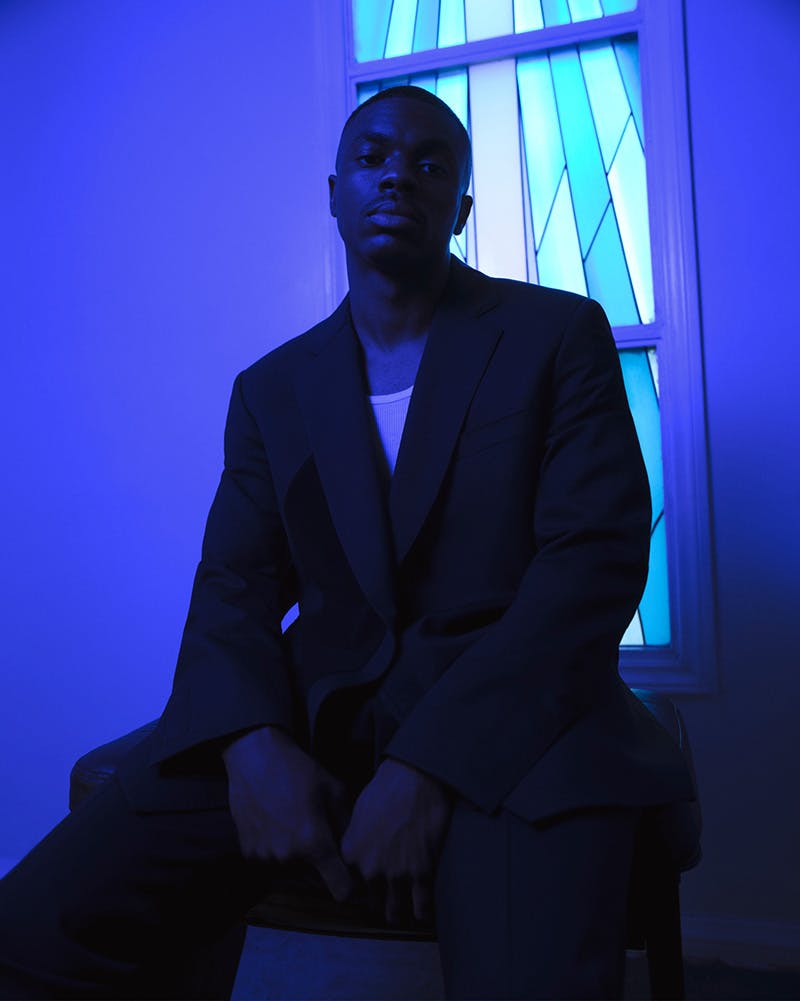 Now two issues in, Justsmile has already featured cover stars like Vince Staples, Antwaun Sargent, and Ian Isiah (in head-to-toe archival Hood By Air, mind you). The magazine has been co-signed by the late Virgil Abloh, as well as Tremaine Emory, Jason Rider, and Highsnobiety's very own Corey Stokes. It's a testament to just how ready the community was for an outlet of this nature.
Shortly after the release of Justsmile's latest issue, we sat down with the New York City-based co-founders to learn more about the passion that drives the magazine, the commitment that goes into creating an independent publication, and the community that enables it all to come together.
You've previously described the magazine as living at the cross section of fine art, fashion, ideas, and inclusivity. How did you arrive at this editorial lens for the magazine?
KEVIN HUNTER: I think we just wanted to make a publication that we felt connected with. There are so many stories that need to be shared, especially from the lens of Black and POC artists, so we wanted to give them their own voice in a publication with no holds barred. How did we land here? Because we're into those things… culture, art, fashion, so it was natural to center Justsmile around what we enjoy.
BRYCE THOMAS: Even thinking back to before we started Justsmile. As creatives individually, we have these different communities, be it with fine artists we follow, or other creatives such as photographers, writers, or stylists that we knew. We had so many of these people that we looked up to and whose work we respected, but we often found ourselves asking, "Why aren't these people being commissioned?" There are so many creatives and potential contributors of different voices that we thought could be given a platform to tell their stories, and that's how Justsmile came about.
The response has been incredible, with people posting about it from all around the world. Even Virgil Abloh posted a photo of Issue One. How does it feel to see people's reaction to this thing that you've created?
HUNTER: Honestly, I'm shocked. All the time. Maybe because my world is so insular and I'm just focused on making it, I don't look at what's happening around me. So when other people post about it or when I hear other people talk about it, it shocks me. But I think it's great. Though, what I'm more excited about is the artists in the magazine who are having more people notice them. That's what's most important to me. The publication is not about us, it's about everybody that's included in it.
Absolutely. It's incredible that you're able to provide a platform to drive recognition for new voices. I think the reception highlights people's hunger for a publication like 'Justsmile.' Even today, you mentioned Samira Nasr (Editor-in-Chief of Harper's Bazaar) had picked up a copy of Issue Two this week. That's someone who works in the same world as both of you, and it's clearly something even she is craving.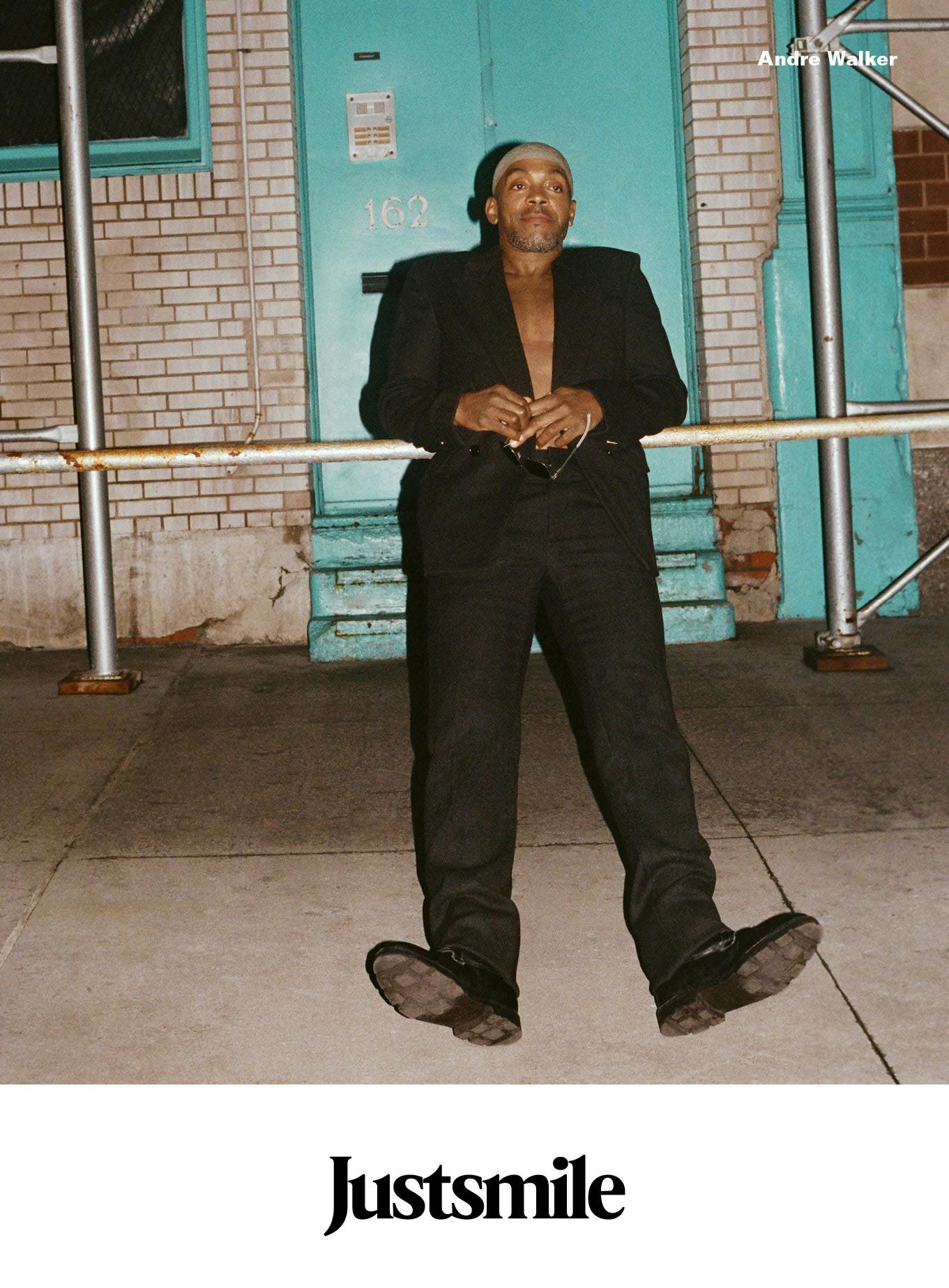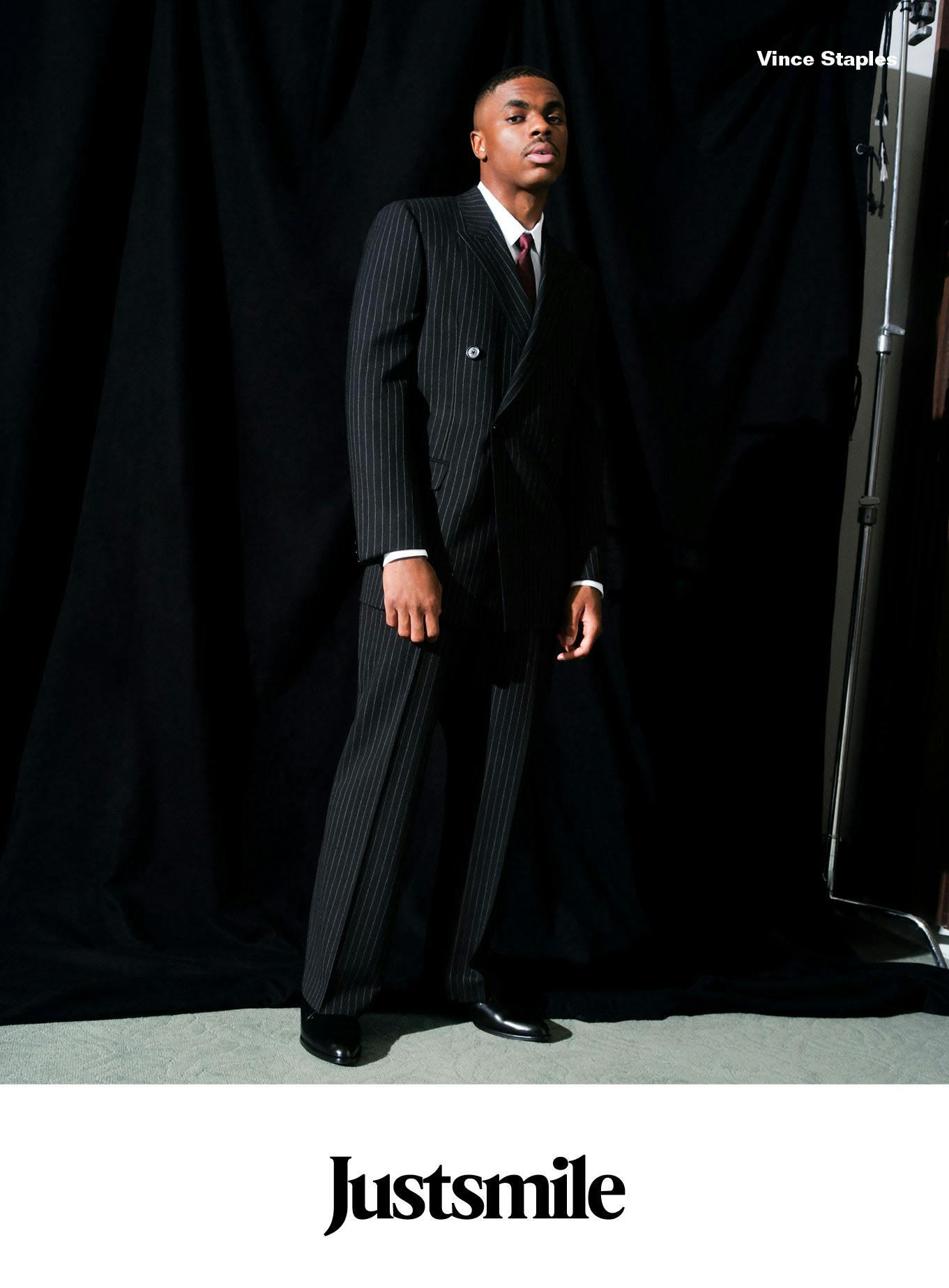 HUNTER: Yeah, as I said, I'm just happy that the artists we're featuring, ranging from Lauren Halsey to Umar Rashid, are getting recognition from the people buying the magazine and that they're getting noticed.
Having worked in fashion and photography, prior to starting the magazine, and even now that you're two issues into 'Justsmile,' what are some of your firsthand observations of the state of diversity amongst the creative industries?
HUNTER: When I first started, going back 13 years or so now, there weren't that many people that looked like me. And now, I'm noticing a lot of these bigger publications are saying they do hire Black staff and people that look like me. But one thing that I think is important to note is, it's not just about having people of color in the position of editor or fashion director. It's really important that we have Black and POC editors-in-chief and working on the publishing side. We need people of color on boards at these bigger corporations and publications, because that is where changes start. It's not about starting from the bottom up. We need change from the top down.
THOMAS: There's definitely still a lot of work to be done. A lot has happened in the wake of George Floyd's murder, where fashion brands and publications want to stand in solidarity with Black Lives Matter and represent POC talent and stories. But still, even in doing this publication, we have encountered multiple contributors who have never been published before that have done exceptional work. So as a note to all the legacy publications or big brands that are commissioning, Black or POC creatives: Don't just include the famous ones.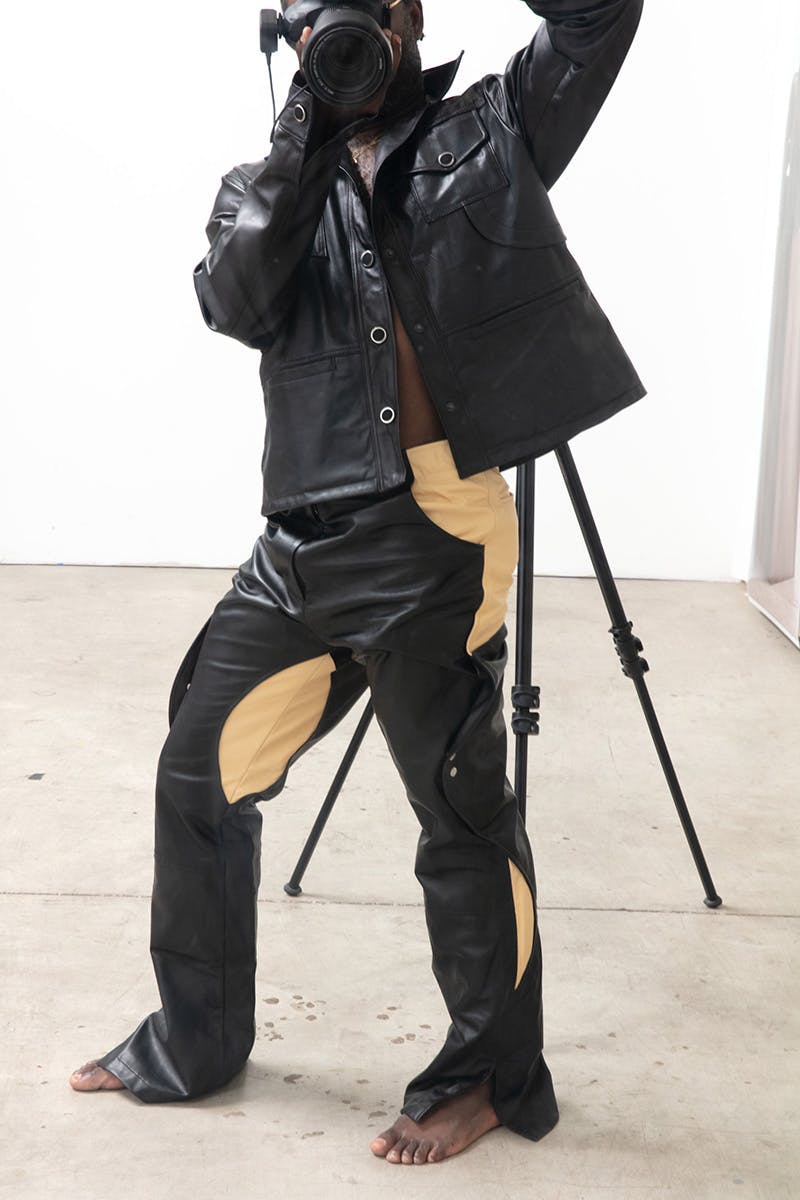 Well said. Usually, it's the emerging artists and voices that really break new creative ground. Historically, I think the lack of diversity and inclusion in the arts is the result of exclusionary thinking. But these days, it's more a lack of imagination or effort to seek out those new voices. And obviously, that's what 'Justsmile' is trying to remedy. I wonder though, in the course of creating a publication that's devoted to championing marginalized talent – are there any other learnings or practices that you've implemented that you wish the industry would take note of?
HUNTER: For us, it's that everyone's voice matters. When we reach out to artists, we want to hear what they have to say. However they want to tell the story, however they want to create it, we're here to help facilitate that. We're not here to put restraints on anyone's work. We're here to allow them to be their full selves and get their ideas out. When giving a platform to talent, you have to step into their world. With Justsmile, our world is here, but we allow you to create within that world and you don't have to change yourself to be within that world. And I think when you look at other titles, it's about fitting into their world.
THOMAS: Issue Two is called "Together in the Fold," and it's all about how different artists interpret ideas surrounding the theme of community. And for so many features, we were able to say, "What haven't you been able to say elsewhere?" or "What's on your mind at the moment?"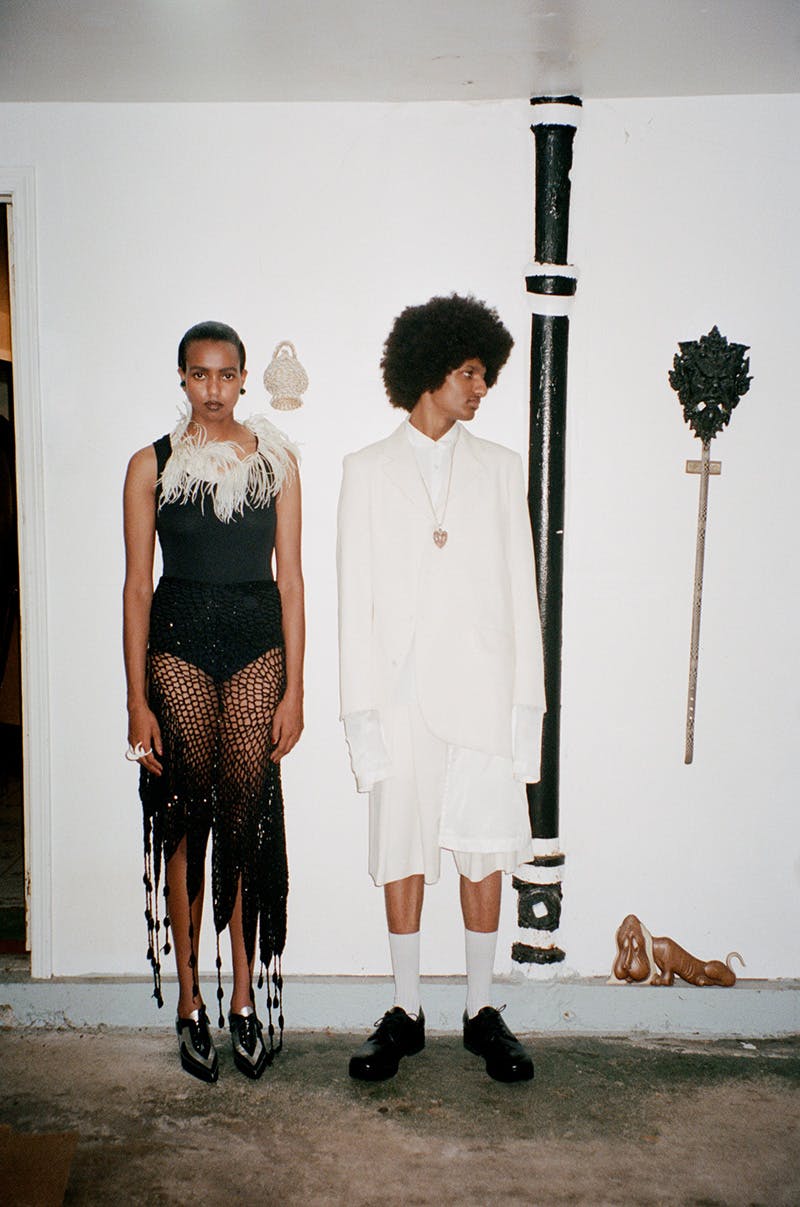 HUNTER: When we work with artists, we realize that they feel comfortable sharing certain stories in this space that they wouldn't feel comfortable sharing in other spaces, because those other platforms may not understand them. So back to your question: I would say it's all about allowing artists to be themselves. Allowing them to share, tell the stories that they want to tell, and not try and fit them into a box.
Issue Two, "Together in the Fold," centers around family and community. How were you able to layer those themes into this issue? Community in particular, is one of those buzzwords that's become diluted by marketing in the past couple of years. I'm curious what it means for 'Justsmile' to responsibly engage with marginalized communities, and what does it mean for you guys to build a community of your own?
HUNTER: When we look at the word "community," it's about actually finding authentic communities that are within our world. As well, with everything we do, there's intention behind it. We did a story in Los Angeles called "Regeneration." The photographer, Barrington Darius, and stylist, Tamia Mathis, are both from LA, and they each have their own communities that they're a part of in LA, which intersect with all of the talent from the feature that are all LA-based. It's just about being authentic to how we represent community and not forcing it.
THOMAS: It also goes back to what Kevin was saying about our approach – allowing artists to define that for themselves and not having too much of a premeditated idea of where the story could go. We worked with Julius Fraser, a young photographer in New York on a story called "Searching for Blue" – and again, that one was a collaboration between him and stylist, Ian McRae. They have so many of their friends in the story, people that they work with, internet friends, real life friends, people that they see around all the time – they cast that together and that was a really amazing approach that speaks to how a community came together to tell a story.
HUNTER: With "Searching for Blue," what's so important to note is that everyone in that story are the people everyone will be talking about in the next four to five years. They're stylists and photographers, and all different kinds of artists who in a few years, you'll recognize from Justsmile.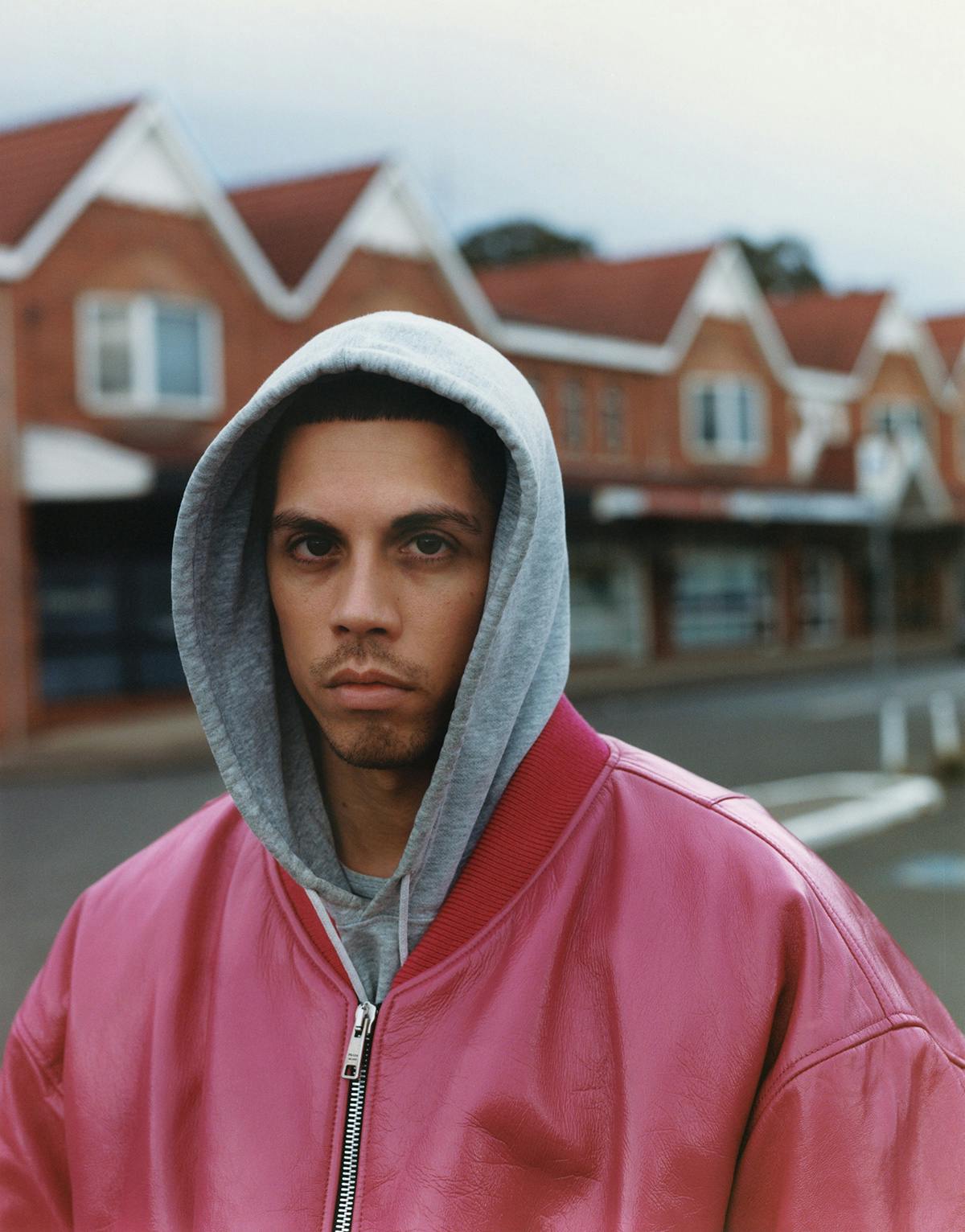 I imagine that there will be so many instances where everyone turns up to a 'Justsmile' set and knows each other in some way or another.
HUNTER: That's what's important. That's what we want. We want everyone on a Justsmile set to be comfortable so that they're doing their best work and creating work that inspires them and that will inspire generations to come.
I want to close by asking a question that you posed in your "Touch Base" feature back in Issue One… What's one thing that made each of you smile recently?
HUNTER: Seeing my family recently has really made me smile! I've been able to spend some time in Virginia, and it's been so special because I haven't been able to see them in so long!
THOMAS: For me, it was being at Casa Magazines yesterday and Ali, the co-owner, was there making all these jokes, people asked him why he was being so funny, and he said, "just smile." That's what we've gotta do, make people smile. That was a really great moment.