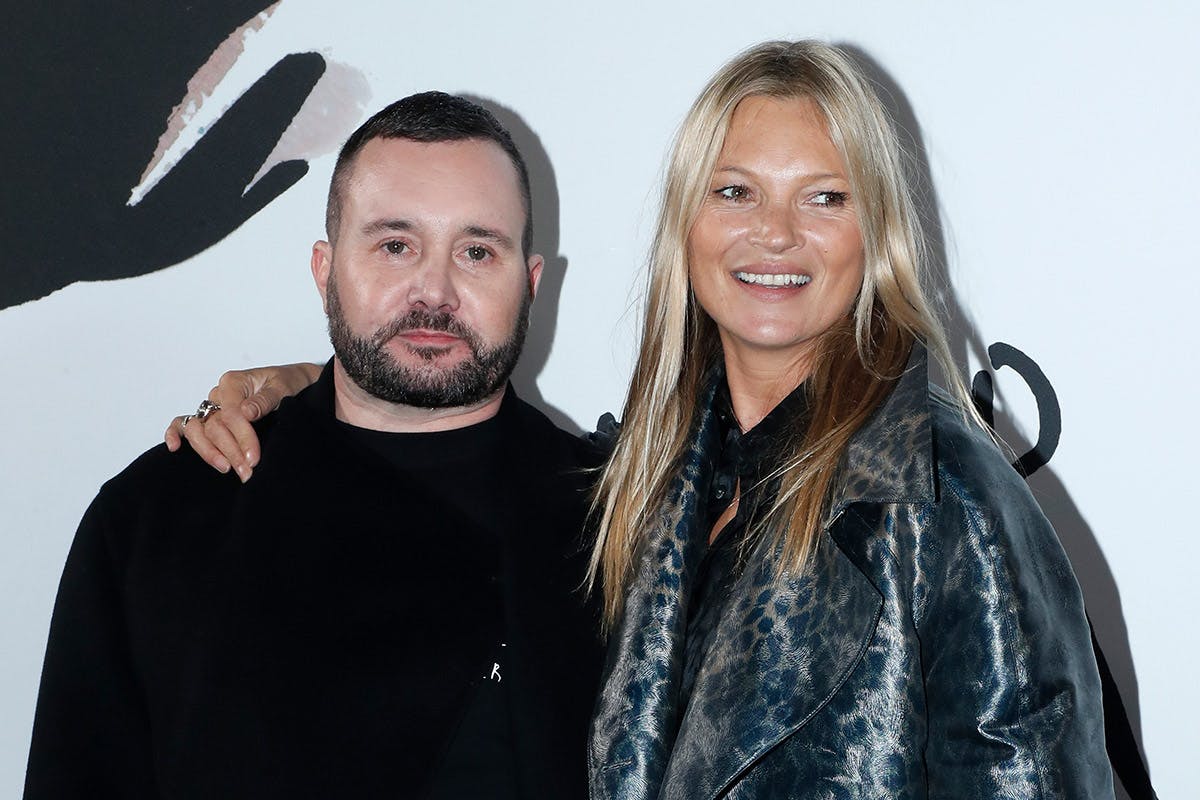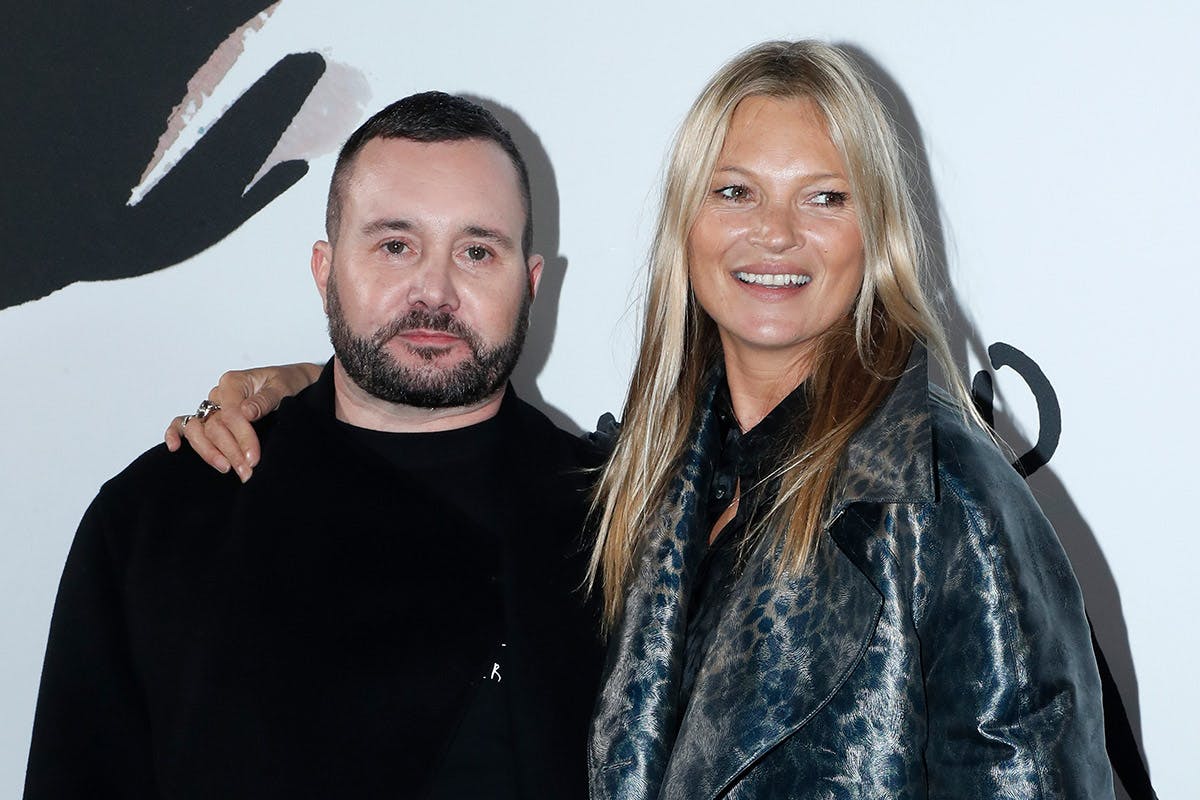 For its spring 2020 issue, i-D magazine recruited Kate Moss to interview her good friend, Kim Jones.
The supermodel and the Dior Men's creative director sat down for the magazine's Icon and Idol issue, with Moss gracing the cover in the Stüssy x Dior Pre-Fall collection, shot by Mario Sorrenti.
With a friendship that spans back to the early 2000s, Moss got Jones to open up about everything from staying friends in the industry, to how Jones managed to get Shawn Stussy out of retirement for the collaboration.
We've rounded up some of Jones' interview highlights below.
On starting at Dior
"I was excited that I was going to be at a couture house, to be able to work with an atelier, to be working with one of the biggest houses in Paris. For me, the two big couture houses are Chanel and Dior, and to have worked at Louis Vuitton and then to come to Dior, it was a bit mind-blowing."
On his work style
"I'm much more into culture than fashion in terms of the way things reach people, how people like to look at stuff. For me, that's interesting. Fashion's really great and I love working with it, but I think nowadays you need a bit more than that. That's something I look at. I look at people from all over the world."
On collaborating with Shawn Stussy
"Oh my god, he was a dream! I knew of him and I'd seen him because I worked for Michael Kopelman, and Michael owned Gimme Five who distributed Stüssy in the UK. I remember being 14, going up to London to the warehouse and buying a T-shirt for £35 – which was a lot of hours of my dish-washing money – and then he came to the summer show.
"He started it all. You know, James at Supreme or Nigo at A Bathing Ape, he was doing it even before them – they all look up to him and respect him. I also wanted to do something aimed at the American market. There aren't many times in your life that you're going to do a show in Miami and I thought, well I'm going to make it very American and really fun. It's not going to be the classic Dior."
Read the full interview over at i-D.