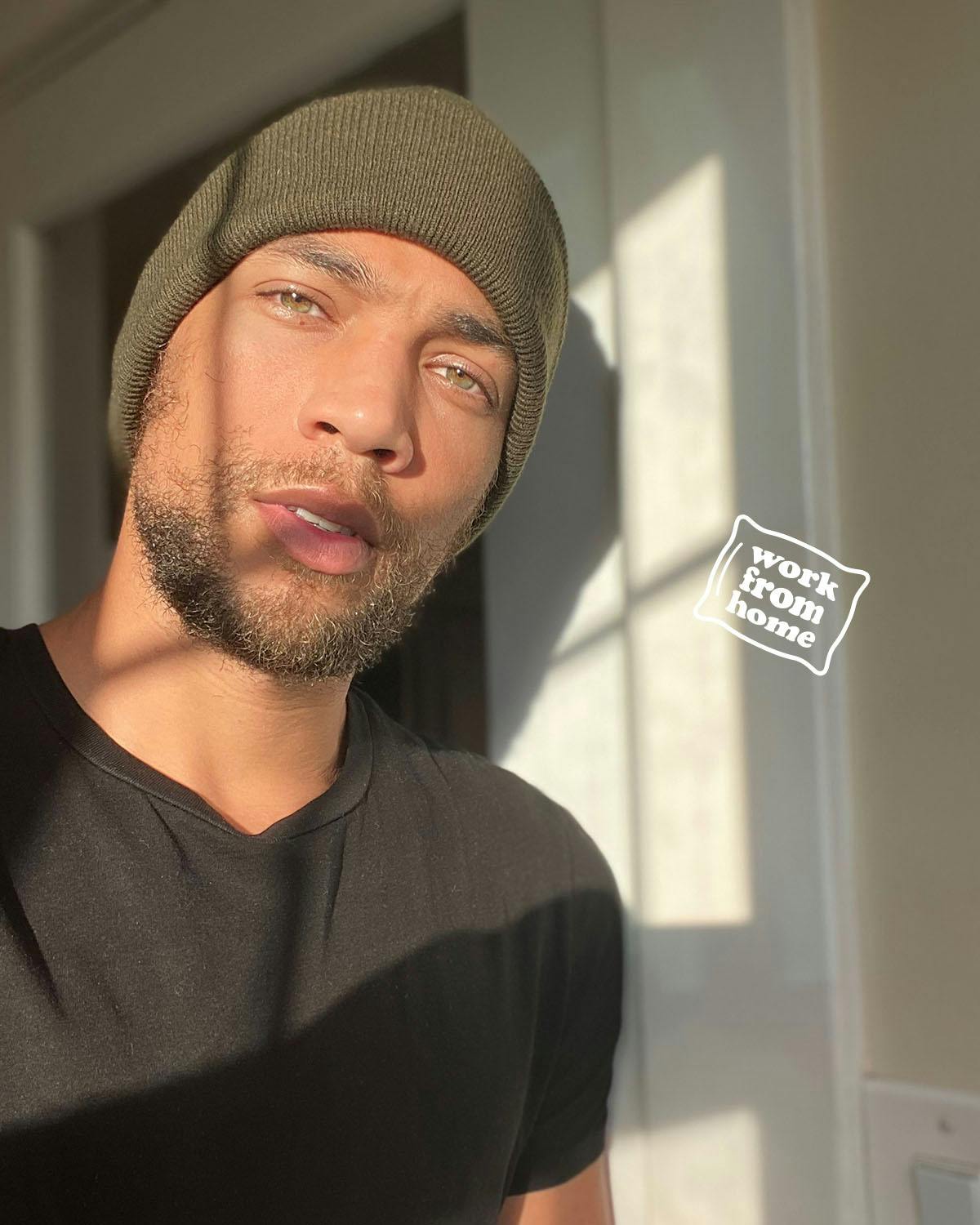 Kendrick Sampson is an actor and activist known for his roles on The Flash, The Vampire Diaries, How to Get Away With Murder, and more recently, as Nathan "Ghost Bae" Campbell on Insecure. On this episode of Vibe Check, Sampson talks about his nonprofit organization BLD PWR (2:07) that promotes a spirit of liberation culture.
Sampson is also raising awareness for mental health awareness month, and shares a few tips that help him decompress (15:55). He's also a strong advocate of the Cancel Rent movement (9:55) and has been working with Housing Justice For All in order to fight for the housing rights of underserved and marginalized communities. You can hear it from him firsthand in the video below:
For more on the Cancel Rent movement, check out the demands being requested, and listen to the rest of the episode.
Canceling Rent is universal and not subject to tenants providing proof or documentation of loss of income. There is no transfer of funds or need to apply. It's a universal cancellation of rent.
This must last for a minimum of 90 days after the state of emergency ends.
Full and automatic forgiveness of all utilities including electricity, gas, water, sewage, or internet for the duration of the crisis. No late fees, surcharges, price gouging to collect higher rates, or arrears may be sent to or collected by debt collection agencies.
To protect renters long-term, all forms of rent hikes must be disallowed.
All tenants must have the right to renew their lease during this crisis.
The below interview is a transcribed version of 'Vibe Check.' It has been edited and condensed for clarity.
Jian DeLeon: Let's talk about BLD PWR, your nonprofit organization. Its mission to promote liberation culture and raising awareness around social justice issues. How do you define "liberation culture?"
Kendrick Sampson: The way I would define it is a culture that is involved in liberation to keep it really simple. We think about like diversity which is the thing that's championed a lot, but diversity is a surface level tactic. It's about making sure that the faces look different, but not necessarily their ideals. A lot of the time you're not taking into account what culturally needs to change in your institution. That's what inclusion is about. It's about dismantling systems that are oppressive and building new systems that are not only inclusive, but actually care for folks.
JD: What can you tell me about the Cancel Rent movement and the housing crisis?
KS:  It's very similar to the crisis nationwide. Most people, if they miss even a few days of work, it sets them back for months, if not years. The housing market is not built to care for those people. Basically, there's no profit in dealing with low-income housing and folks houses, so that should be a social good. We need housing for all. There's so many people that are going to be kicked out of their homes. We haven't even seen the full effect of this housing crisis that we were already in and now that has been exacerbated by the Covid-19 crisis. People are going to be evicted once it's okay to do that.  No government, local or federal, has done enough to protect folks from the renting crisis and even mortgage.
JD: It's also Mental Health Awareness month, something your character, Nathan addresses on Insecure. This is a super stressful time. A lot of people are experiencing anxiety at a level they haven't before. What are some things that you've learned that help you cope in really unsure uneasy times like this?
KS: I do my best to get outside — black folks and people with extra melanin, we need a little bit more sun. I acknowledge that a lot of people can't necessarily do that, whether it's because of their housing situation, or because they are afraid of police brutalizing them for not social distancing properly, whatever it is. I also try to eat and drink properly, because physical health does translate to mental and spiritual health. I have a therapist because I'm privileged enough to afford one and I think it's something that is very important as being a part of the solution, so we don't feel like we are hopeless.
A lot of people are scared because unemployment is on the rise. I think 33 million people have applied for unemployment in the past couple months. There is so much to be anxious and depressed about. We were already in a mental health crisis before Covid-19. I know that we need to be kind to ourselves and others in these situations to alleviate some of that pressure. Get some fresh air if you can, open a window, go outside, keep the social distancing, wash your hands and keep your hygiene and health intact as best as you can. Be kind to yourself throughout the whole day.
JD: May is also Asian Pacific American Heritage Month, and that's a community that's experienced a lot of anti-Asian sentiment post Covid-19. And if you look back at the history of the civil rights movement, you had black leaders and Asian leaders working together. What are some ways that can happen right now?
KS: Our liberation is linked together. A goal of white supremacy is to divide those who are oppressed, whether it's internal in the community or across communities. Somebody that I admire so much is Fred Hampton and how he was able to build across communities that were beefing at the time with the Rainbow Coalition. It's very important to acknowledge each other's struggles and fight to end those systems that continue to attack us. We have to do that together — because the thing we have that they don't is people power.
Stay tuned for new episodes of 'Vibe Check' every Tuesday and Thursday.