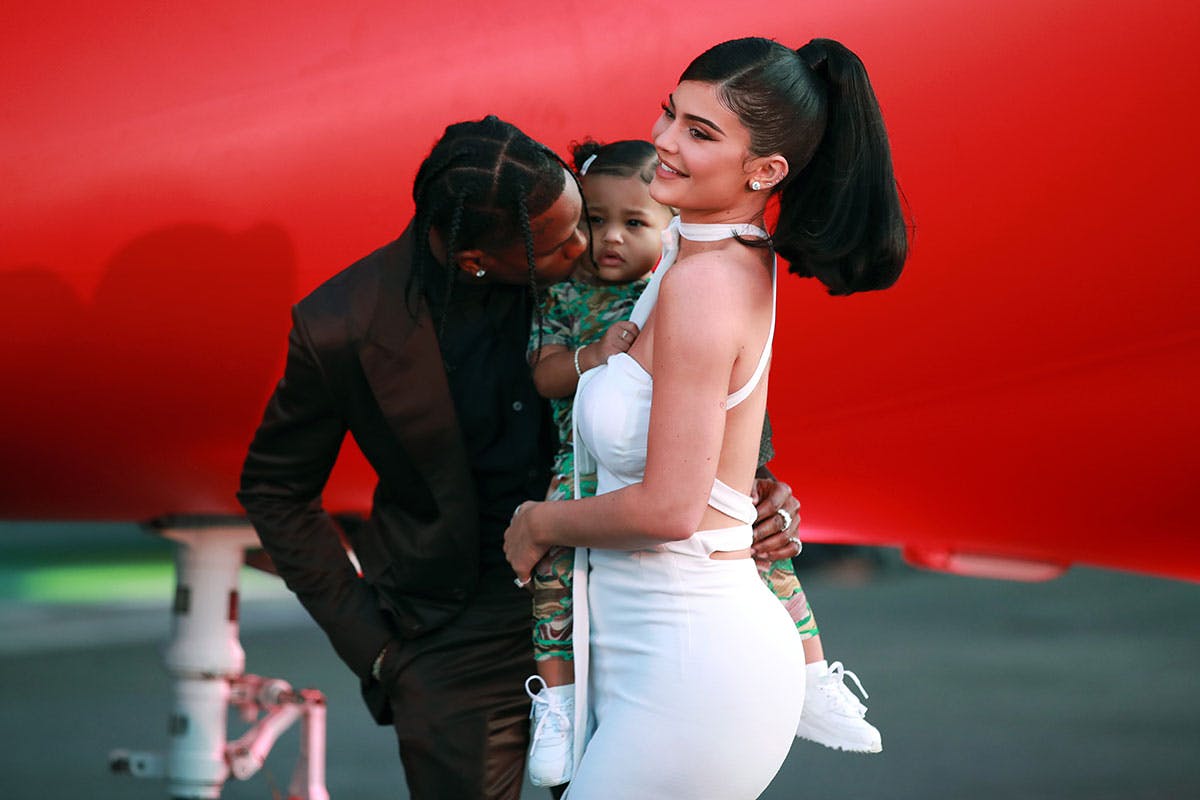 Kylie Jenner and Travis Scott went all out for their daughter Stormi's second birthday bash on Saturday. The pair brought back "Stormi World," this time making it even bigger and better.
This year "Stormi World" was accompanied by the slogan "2 is better than 1." The over-the-top bash — a whimsical indoor amusement park with rides, games, and entertainment — is a playful nod to father Travis Scott's Astroworld album and festival, featuring a similar giant inflatable doorway made to look like the birthday girl's head.
Inside, Stormi's theme park was divided into three sections according to some of the toddler's favorite things, there was a Frozen and Trolls area, as well as a carnival section with a spinning Dumbo ride and Stormi-themed arcade games.
Instagram stories shared by Jenner from the event show celebrity guests in attendance including of course the Kardashian-Jenner clan, with sisters Kim and Khloe attending with their respective kids, alongside Kris and Kendall Jenner. Spanish singer Rosalía was also seen hanging out with Kylie and Travis.
Ahead of the bash, Kylie shared a touching Instagram post wishing her daughter a happy birthday, writing, "February 1st 4:43pm the moment my life changed forever. We were meant for each other stormiloo." The billionaire and makeup mogul also marked the occasion by launching a Stormi-themed makeup collection with Kylie Cosmetics.