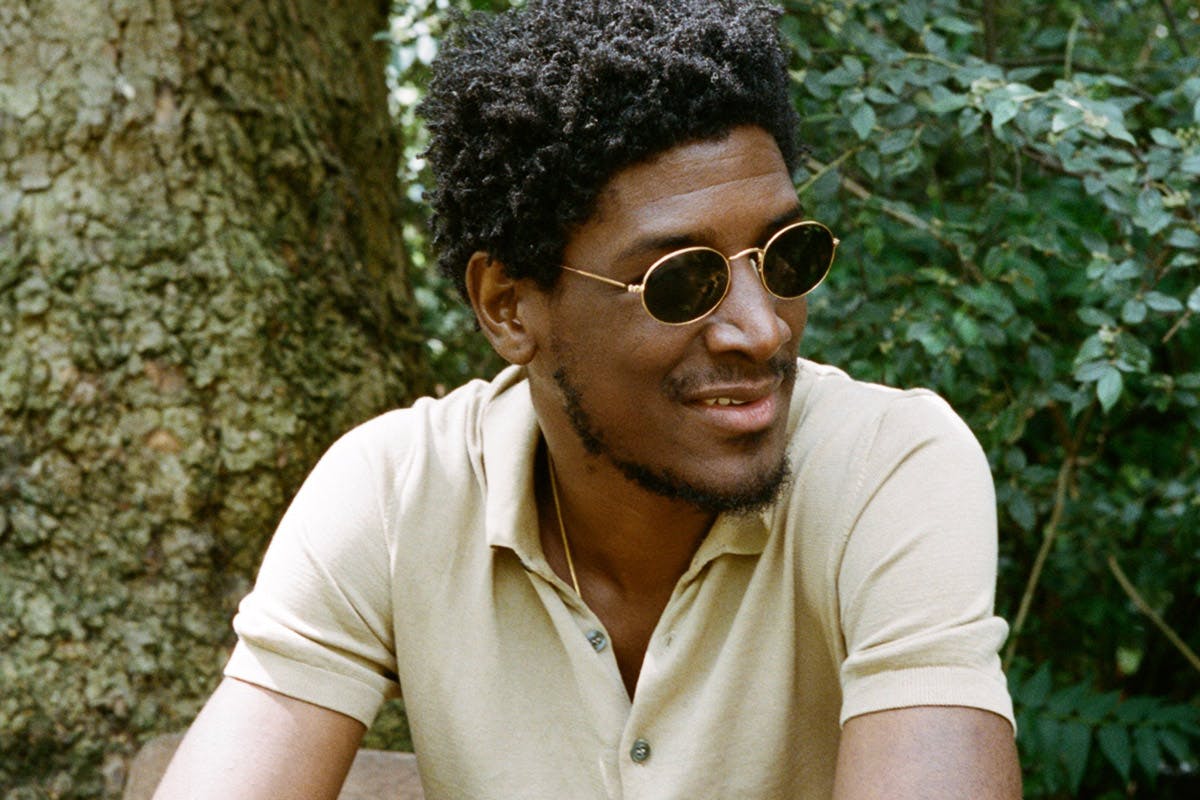 "A bird doesn't question why it can fly, it just flies," Labrinth explains as he poetically considers his relationship with self doubt. He continues, going on about how "a bird being so comfortable in itself creates something beautiful in the sky for you to see. Relieving yourself of this inner uncertainty is finding the purest version of yourself that actually eventually inspires someone else." A contagious smile stains his face as he concludes.
We're seated at a large table in Highsnobiety's London office, the room dappled in morning sunlight. Labrinth's outfit consists of carefully coordinated tones of gold, tan, and navy that subtly nod to musical legends from the '60s and '70s—think Grandmaster Flash combined with the Miracles. There's something special about this particular morning, genuine energy is of abundance.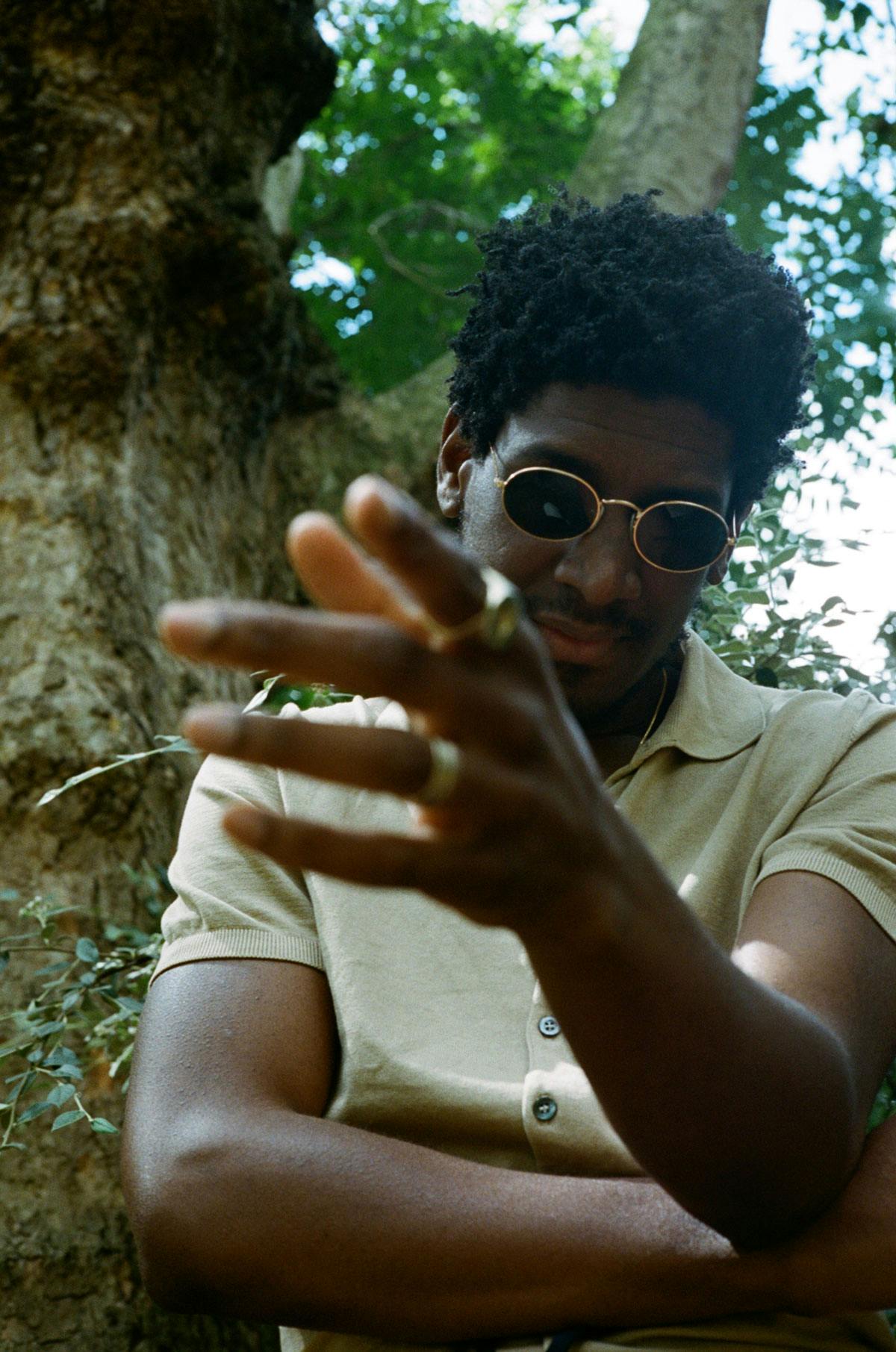 It's been six years since Labrinth went a little quiet. In 2014, the multifaceted producer, singer, songwriter, and all round master of music, left London for a more low-key existence 5437 miles away in Los Angeles. In search for a change of scene, a shift in motives, and a hope to find oneself, LA offered him space for that "go with your gut" creativity that London did not permit.
"You know, there were a few moments where I realized things needed to change" he says. "I remember when I got signed to my publishing label, I kept getting requests to make a song that sounded like Rihanna record or Beyoncé or all the usual suspects. I couldn't understand why they signed me to recreate someone else's work or be like someone else."
The reception of "Pass Out," the single that earned him a Brit and Ivor Novelle, was another cue. He adds, "That was the first moment of success where I'd done me. I just realized if I do me and no one else great things can happen." Of course, in this story of self-discovery there is need for luck, drive, talent and a little direction, the latter of which was something that took Labrinth a little time to find when he first hit LA.
"My first days in LA weren't that great to be honest," he says. "But once I delved deeper into the city I found my people." I imagine for a brief minute who Labrinth prescribes as his "people." Perhaps those with an honest nature, no ego, no hidden motive, the "what you see is what you get" kind of person with an added dose of emotive creativity that comes from some place very pure and tips them into a category of humans that just seem to connect with little effort.
Finding his "people" was probably the first and most important step for Labrinth's highly successful time in LA. Within six years he'd collaborated with the likes of Ed Sheeran, Eminem, Sigma, Stefflon Don, Giggs and Nicki Minaj, formed super group LSD with Sia and Diplo, was appointed to score the Drake co-produced HBO series Euphoria starring Zendaya, co-wrote and produced Beyoncé's "Spirit," the lead track from Disney's latest The Lion King, while simultaneously "figuring it all out" in the writing of his upcoming album and one of his latest singles "Miracle," which, at the time of writing this article, has clocked up over 2 million streams, casual.
"I started to see a common thread within different creatives, when you are creating it has nothing to do with vanity it's literally just about transmitting energy," he explains about the track's overriding theme. "So the gift and reward in creativity is when you see your work and your energy become a tangible thing. Once you go into the music industry though, it starts to turn you into a business man."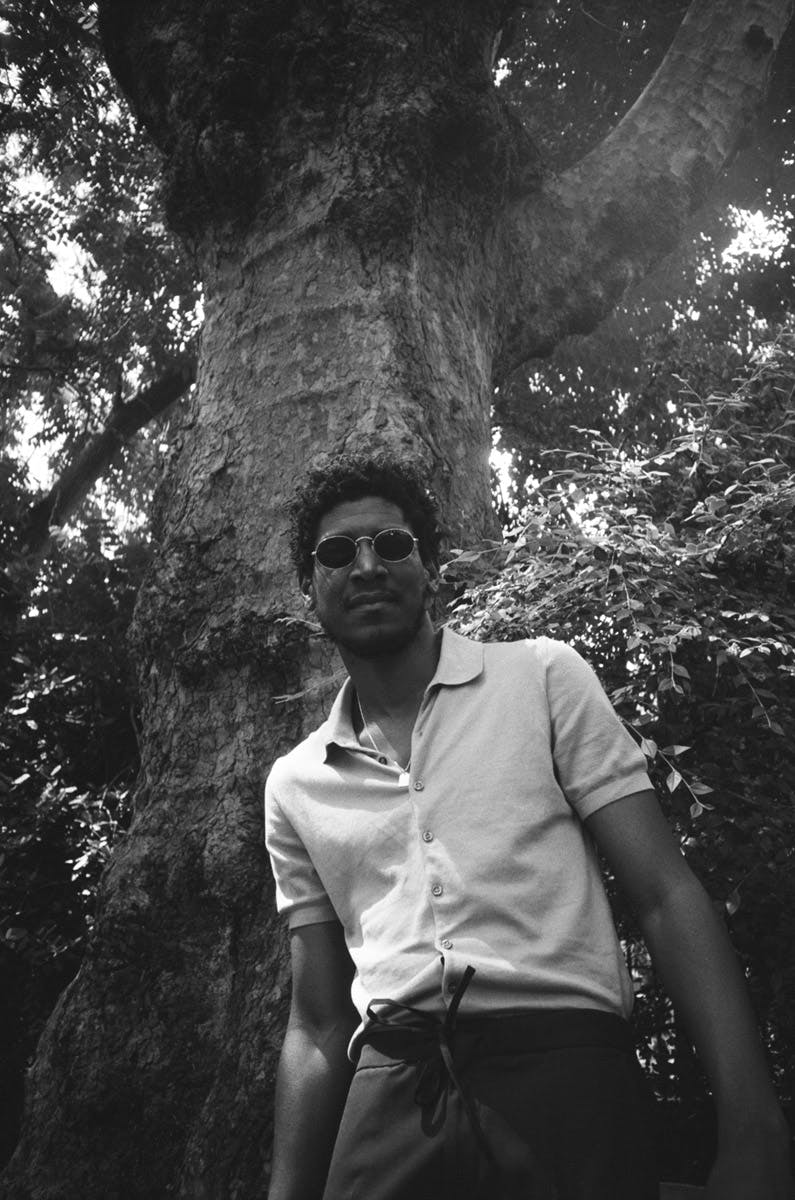 "When I was writing 'Miracle,' I wanted it to tell the story of this kid, selling his imagination to a business man or the Juju Man in this case." Telling the story, his hands grasp the air in front of him, as he attempts successfully to paint the emotive picture, "he sells his imagination because he wants to fly, and for me flying is a symbol of success, but by the time goes to fly, he doesn't actually have the ability to do so because all the gifts, all the love shown to him and all the chains around his neck, weigh him down."
Being in a sense of limbo, trying to find a happy balance between business and craft, fame and real fortune, gut and the governing voice of the industry is, I think, a feeling Labrinth knows all too well, or at least knew of all too well. A six year hiatus appears to have given him clarity of vision and understanding of what is truly important to him, what he really considers successful "I feel like I am in a place where I am now the master of my own destiny. I know sonically what I want to say and I know lyrically want to say and I've never felt that before" he smiles.
I can only describe Labrinth as a barer of joy, full of spirit, stripped from the weight of needing to supply to industry's demands. The artist appears to have gone full circle to find himself, back where he began but not back at square one. What I mean is, he began by making music for the sake of the soul and caught the attention of the world for that very reason. A business head took over, he forgot the soul, found the limelight, had issues with the limelight, escaped it all for six years, before returning to satisfy the soul, becoming a father, creating what he deems to be his "greatest work yet" and picking up a job alongside Beyoncé and another alongside Drake.
"Thats one thing I like about Hollywood you end up in so many different areas," he laughs. "It came about by me meeting Sam Levingston the director who I met through a mutual friend. He's just got deep passion for what he does... I started working on it before I realized it was for HBO and Drake was involved. It was crazy. I've been watching HBO shows forever as well!"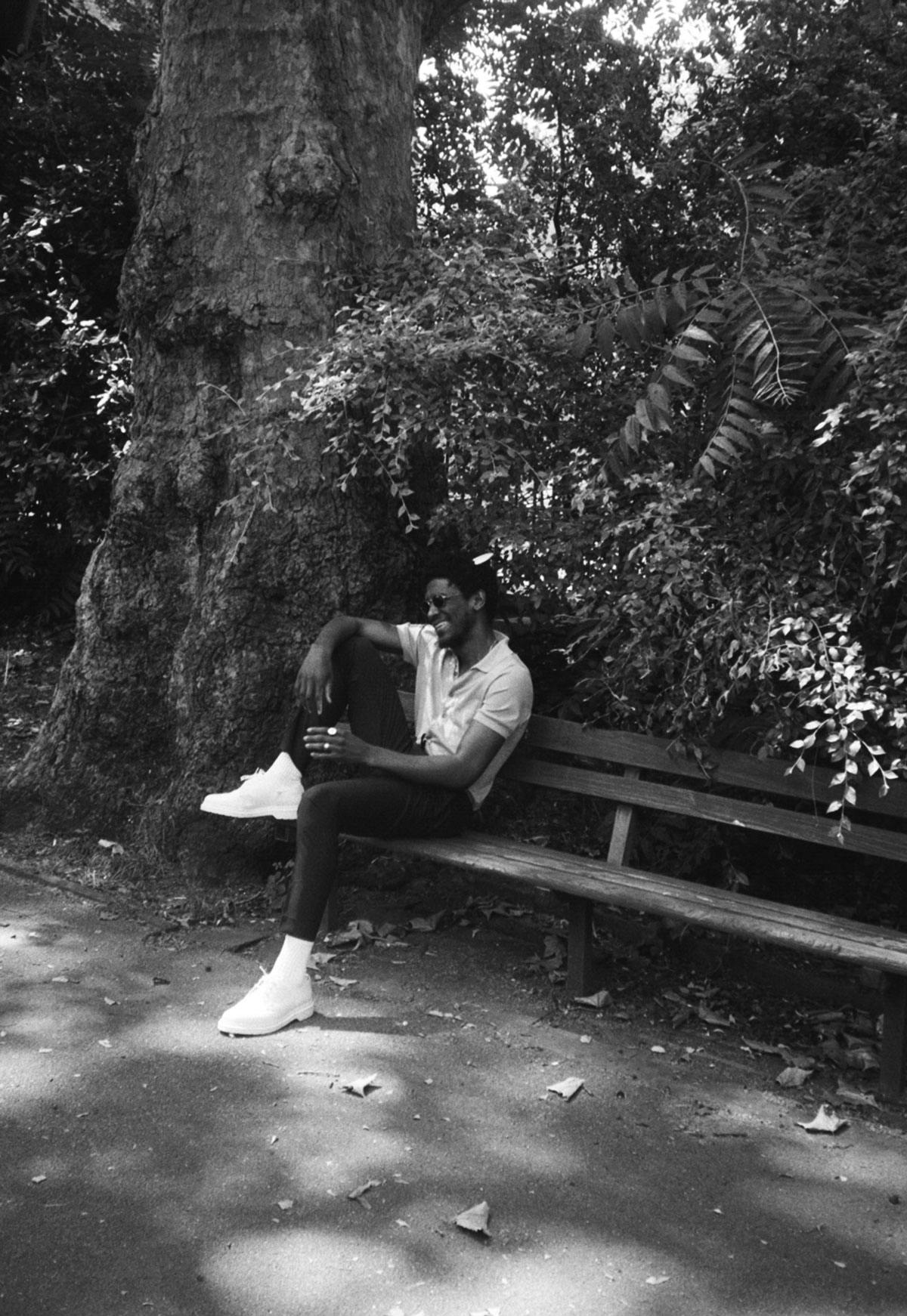 You can't help but feel happy for Labrinth at this stage in his career. He's full of energy, wisdom, and new creative juice. He describes being a father as "amazing, testing and challenging, but it's incredible because you just learn so much about life." He adds, "You're seeing a soul come from the universe and turn into a being by itself. It blows your mind." When I ask him what he hopes for his daughter, he responds with a message of hope. "I just hope for her to be a giver, a person that helps elevate and brings sanity to other people. But she already does. She's a natural."
I like to think that this version of Labrinth was a bird in another life; confident in the strength of his own wings, his flight is his strongest yet.