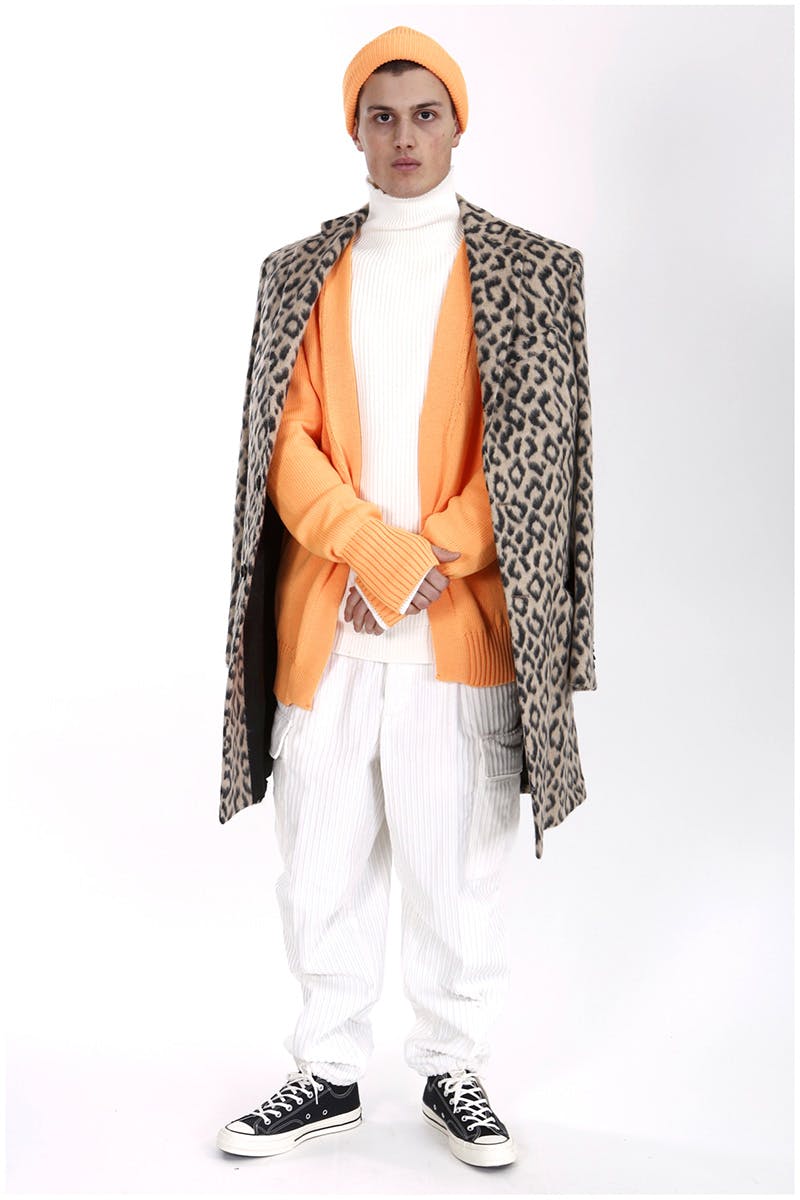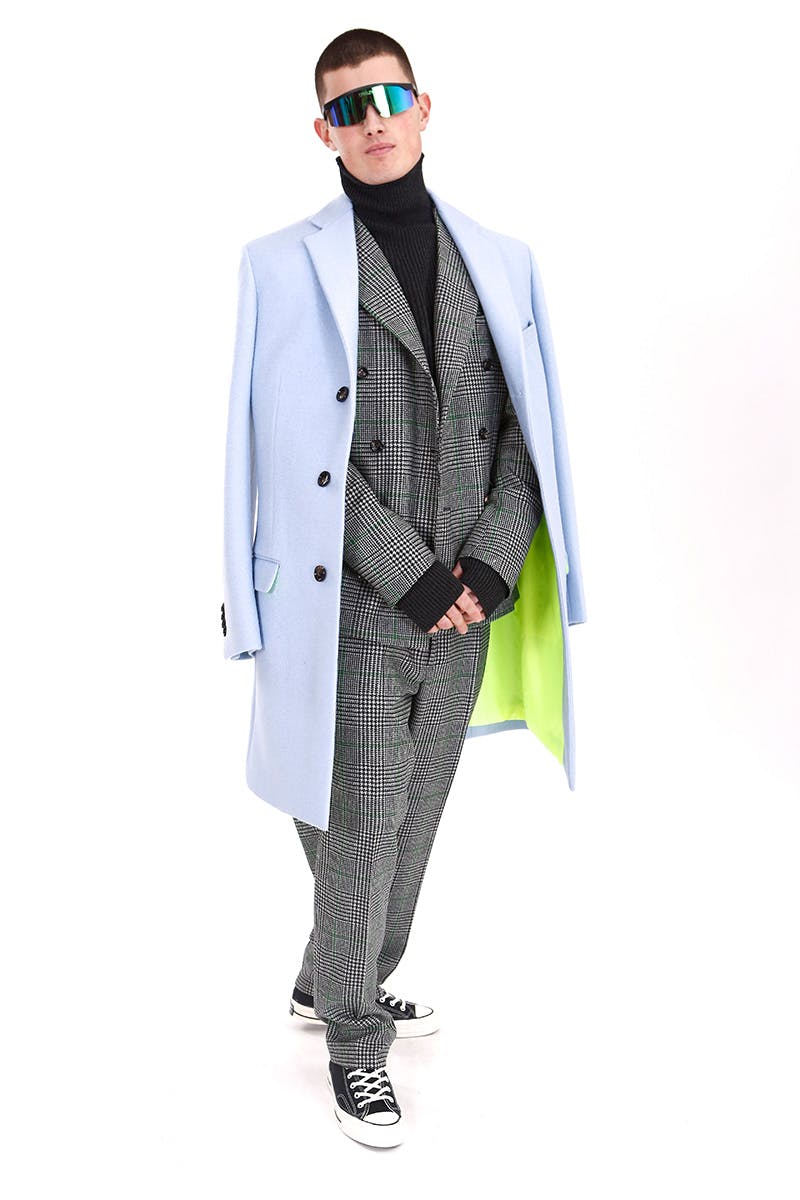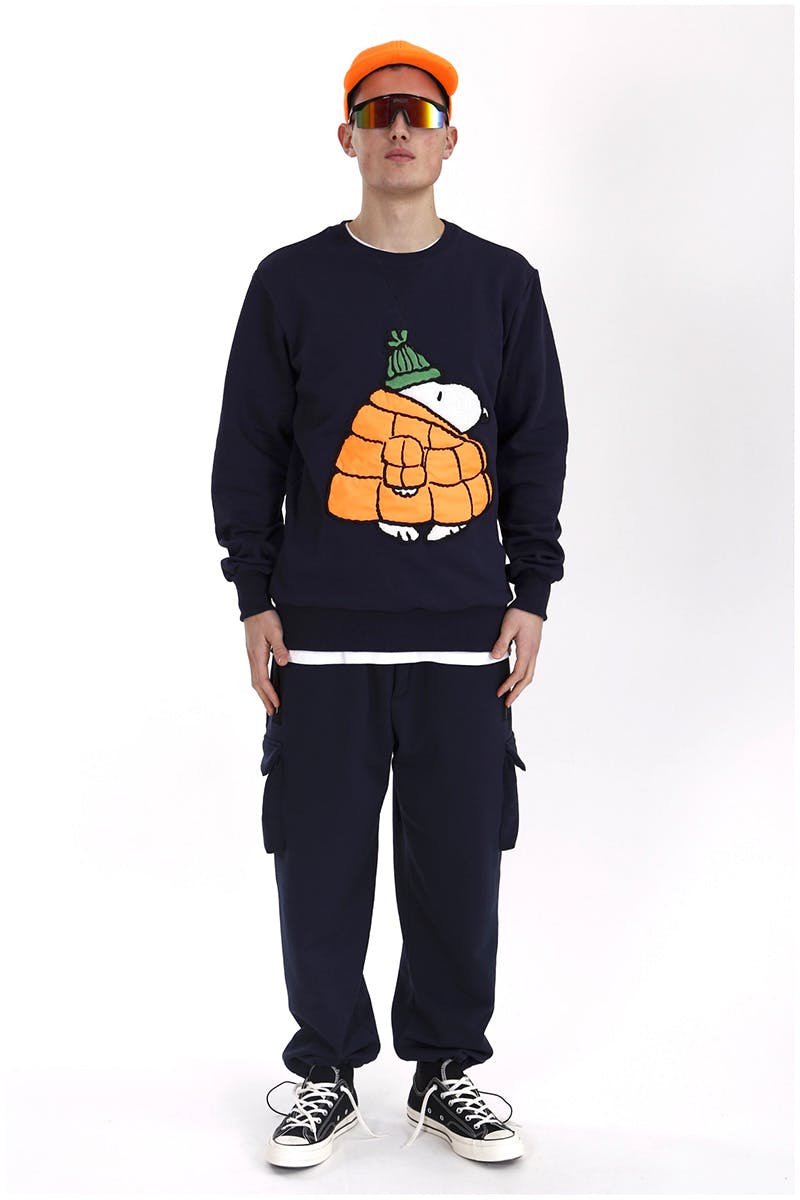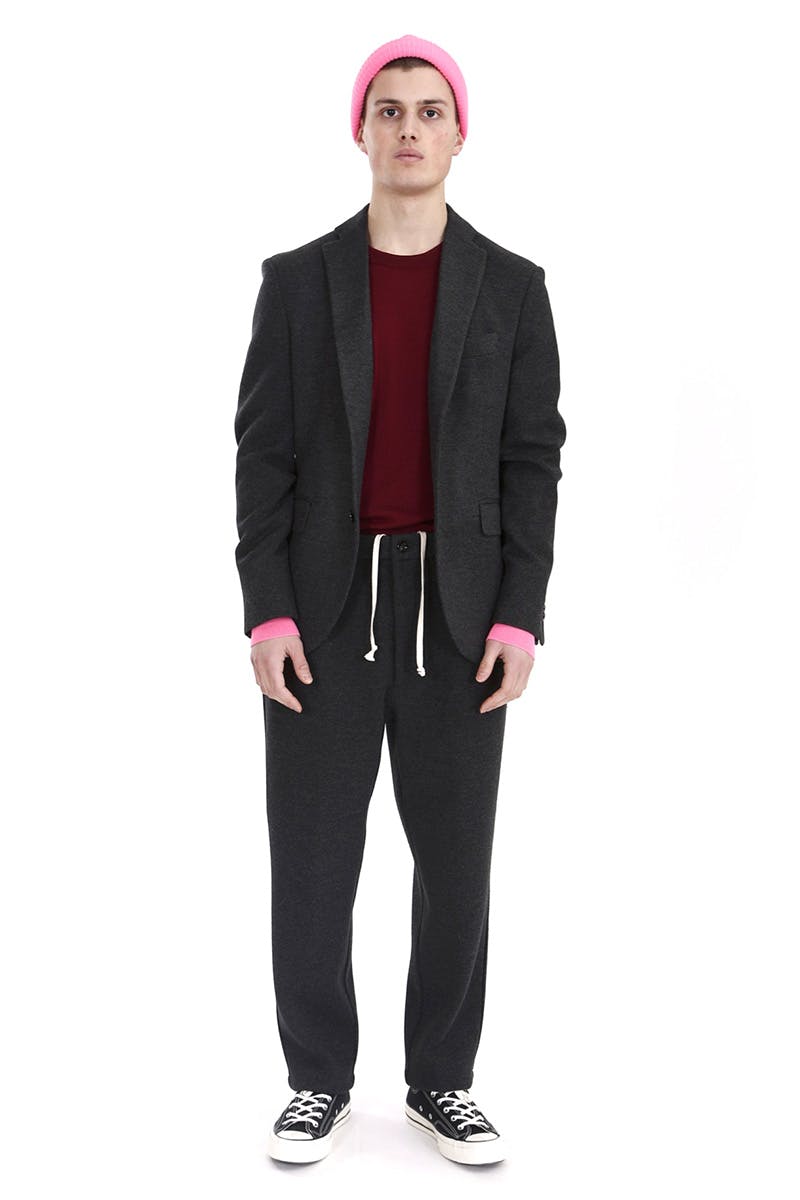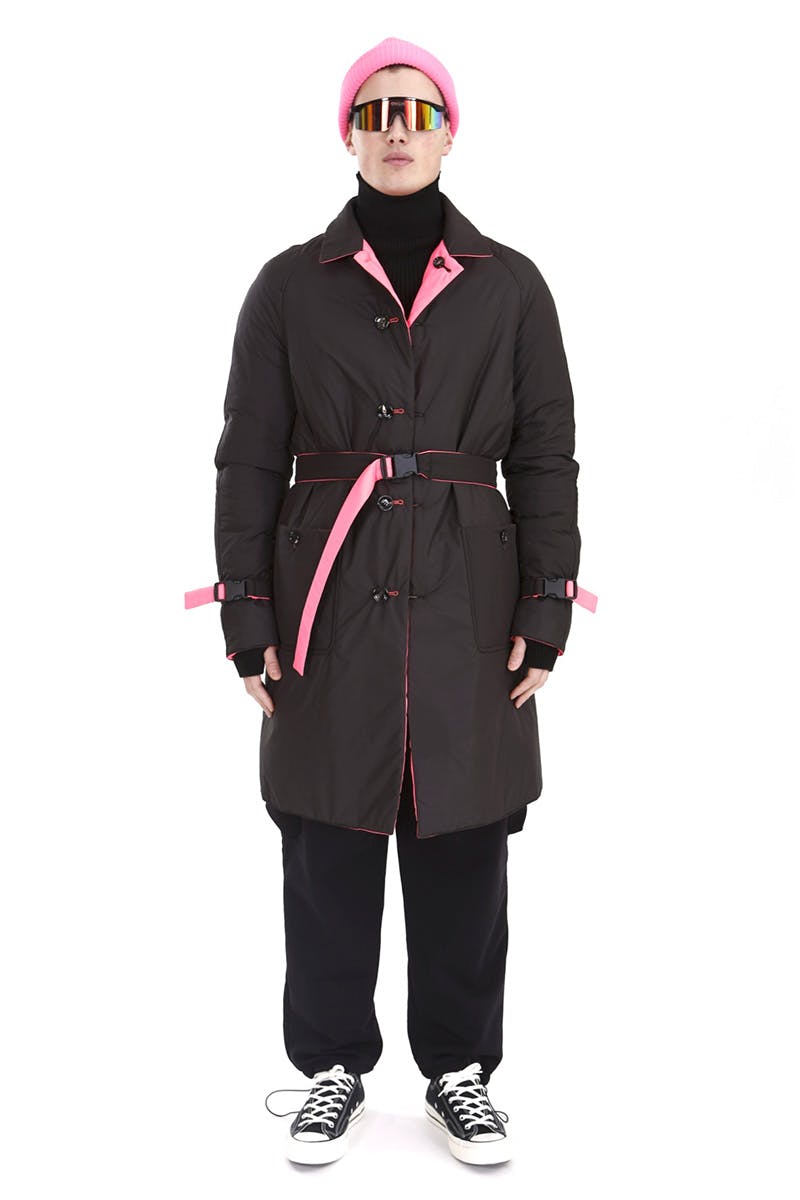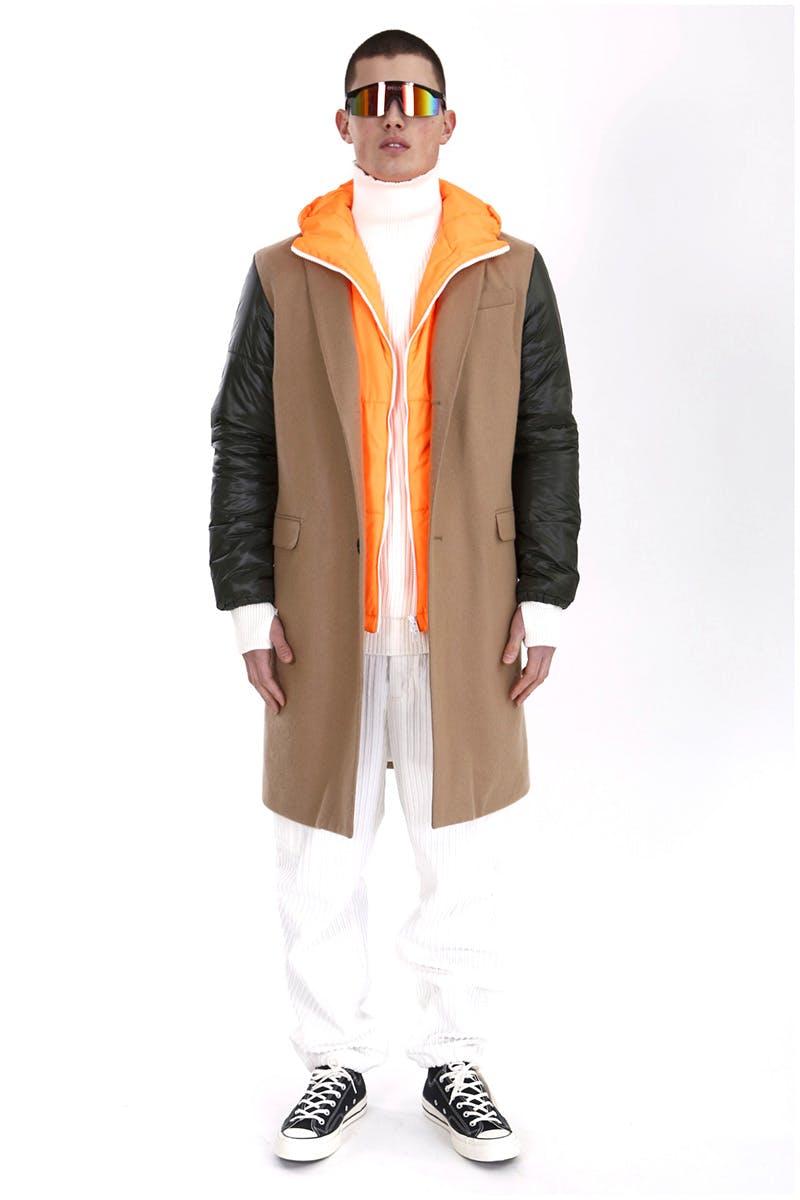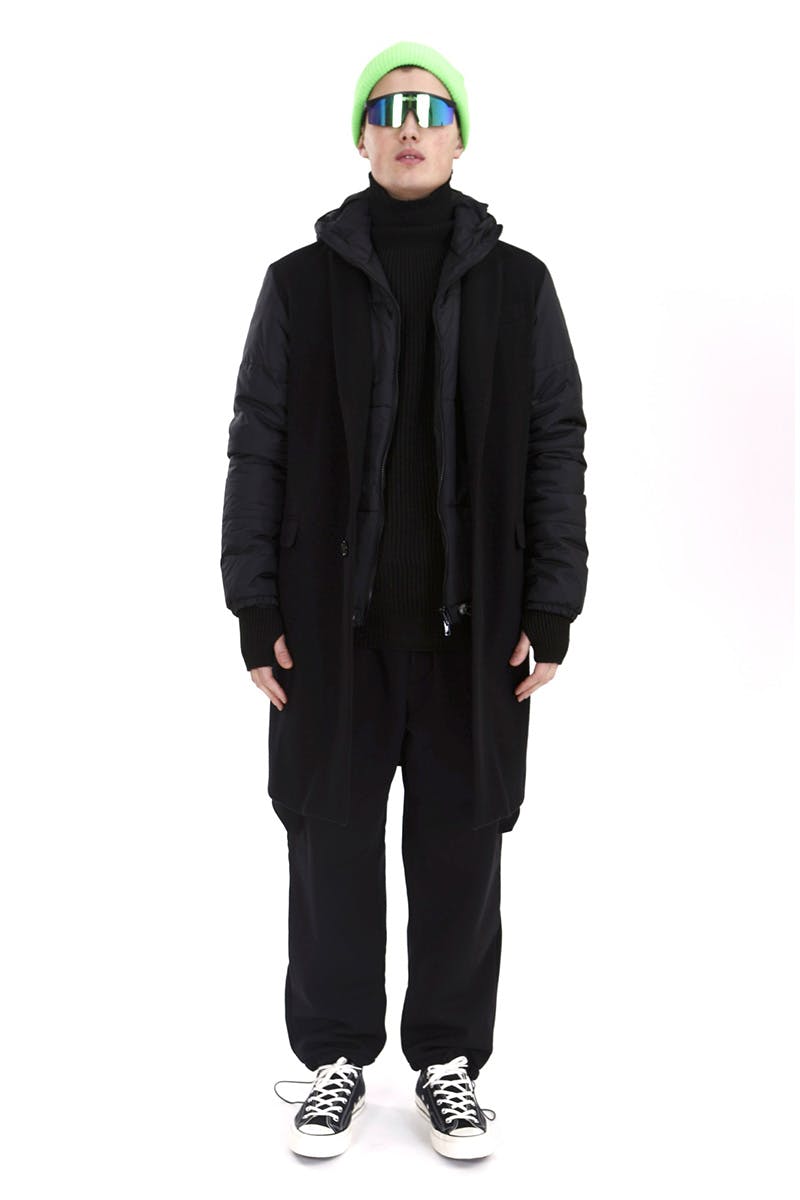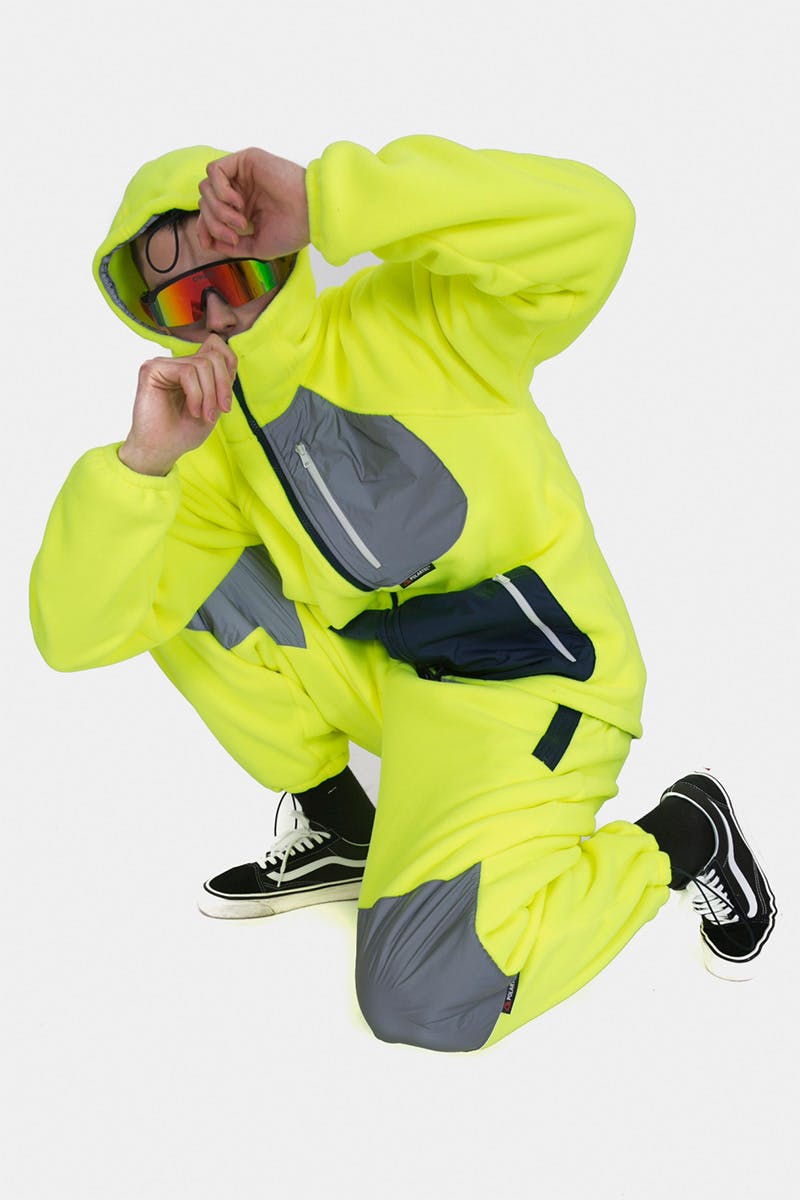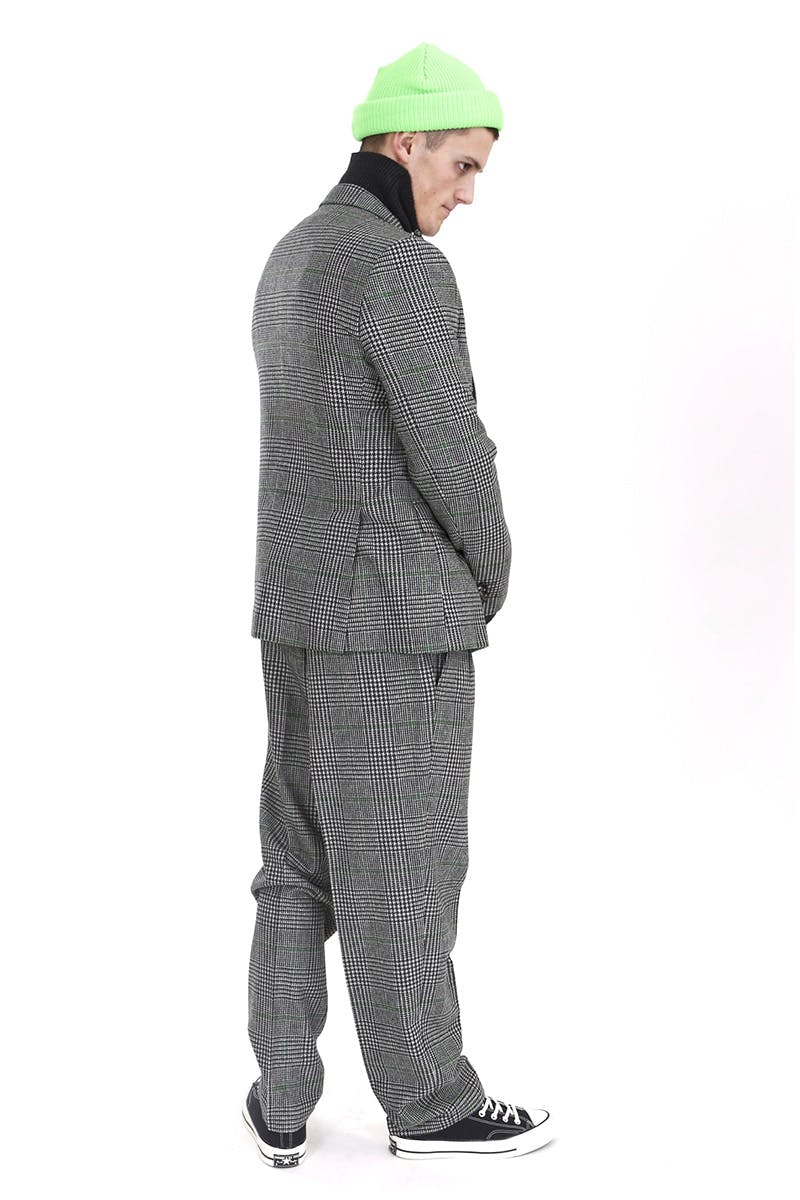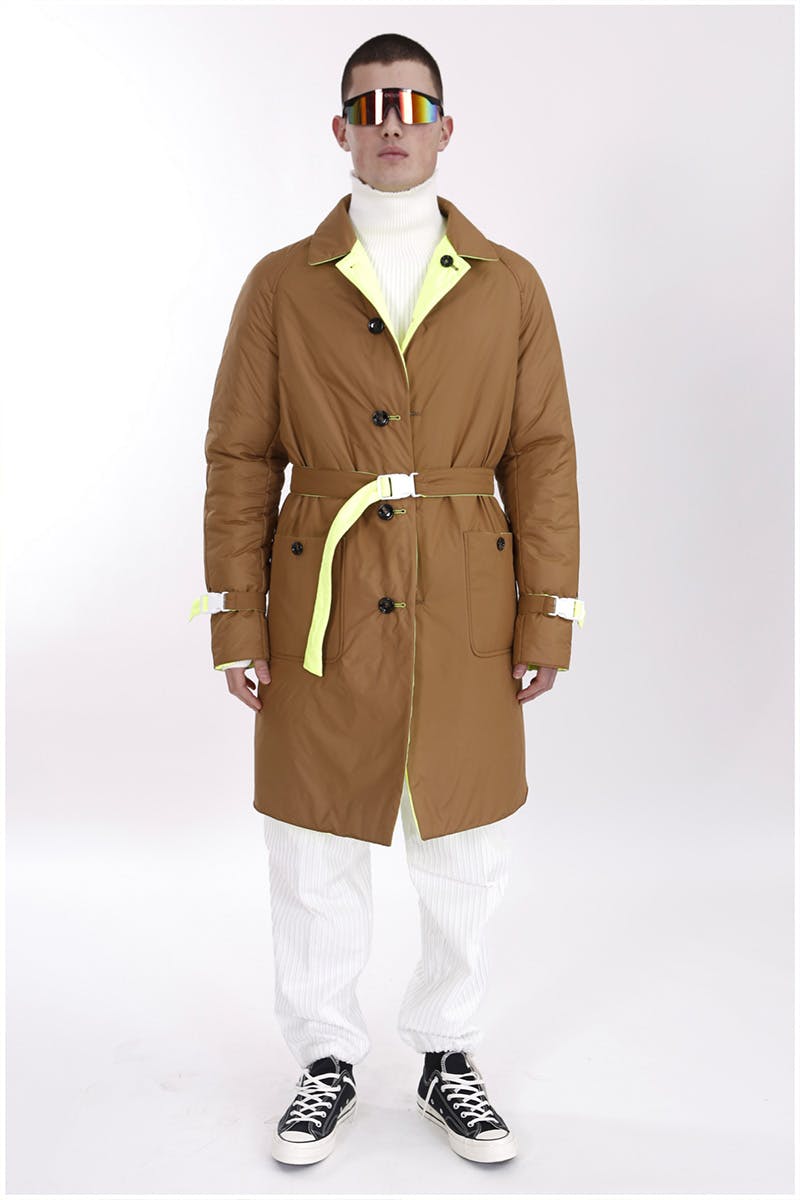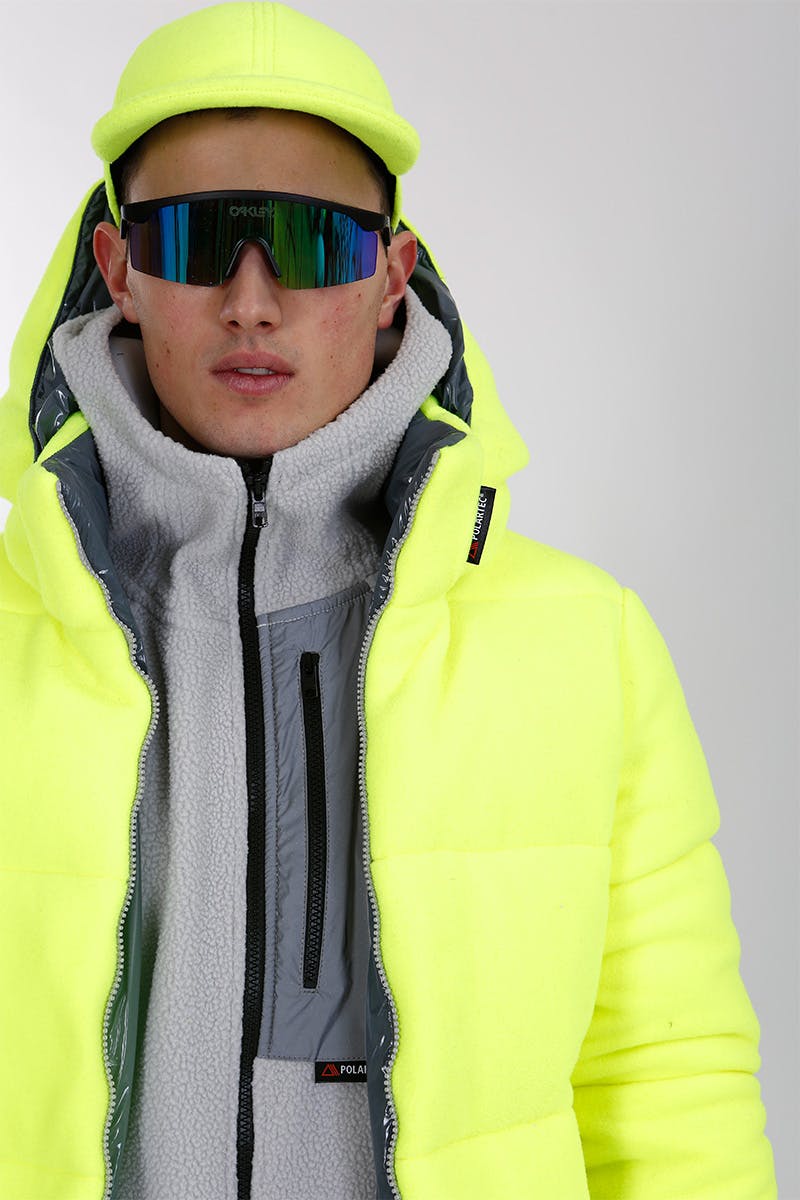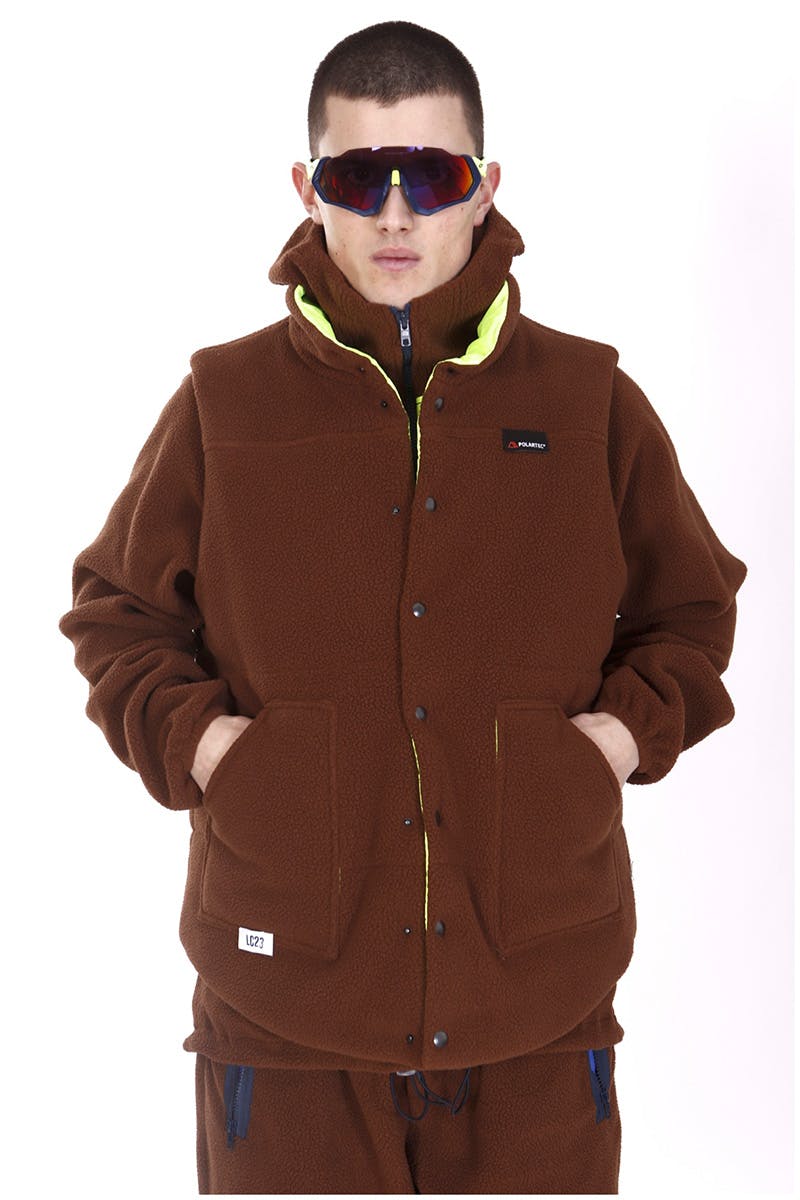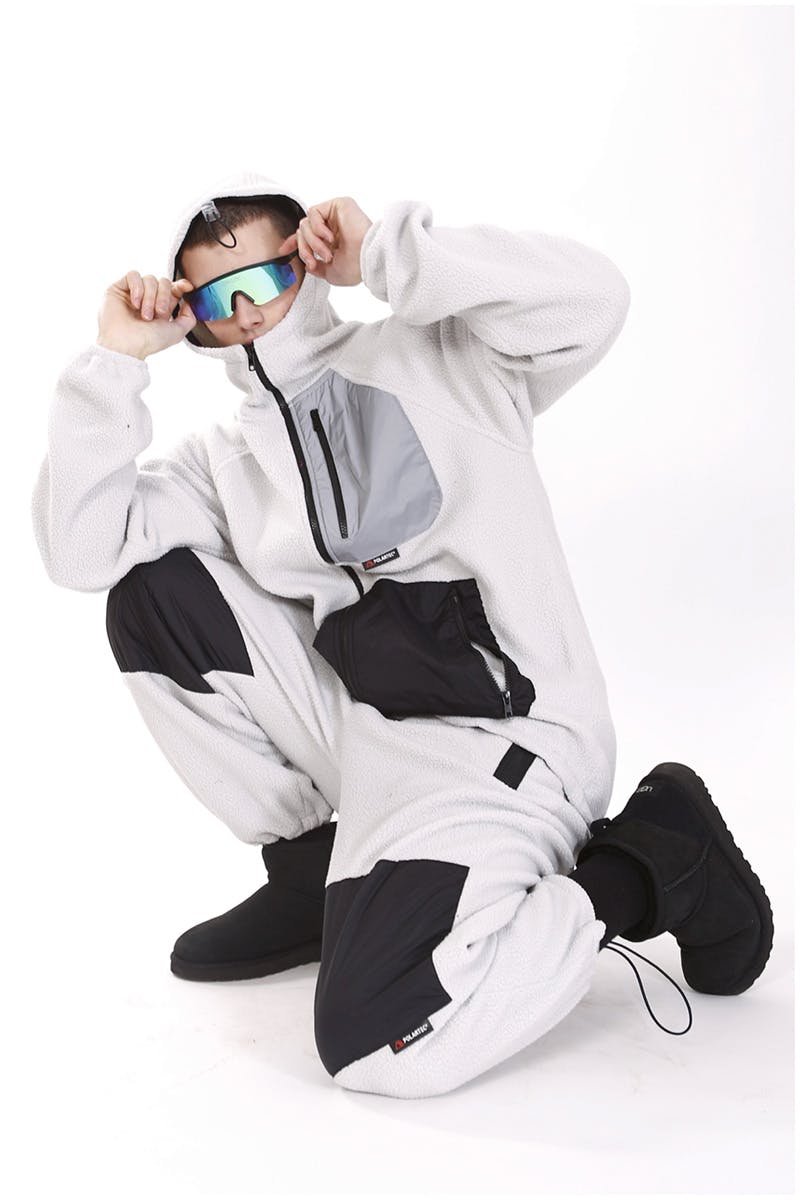 Brand: LC23
Season: FW19
Key Pieces: The reversible nylon coat complete with duck plume padding in neon yellow is a cozy must-cop.
Buy: LC23
Editor's Notes: After going all 'Peanuts' everything for the SS19 collection, Leo Colacicco, a former management engineer turned fashion designer, returns with a steezy FW19, featuring several Peanuts characters and a whole lot more off-piste statement pieces.
Once again LC23 has delivered a colorful collection that trades off the label's attention to detail, made possible by skilled Italian artisans. While there are items, like the neon Polartec jacket and pants combination and the Peanuts down jacket, that are sure to get you noticed on the slopes, the collection's artistry really shines with the collection's  tailored coats.
The silhouettes of the leopard jersey coat and basic double breasted coat drape well and layer perfectly with the FW19 selection of Galles blazers and trousers.