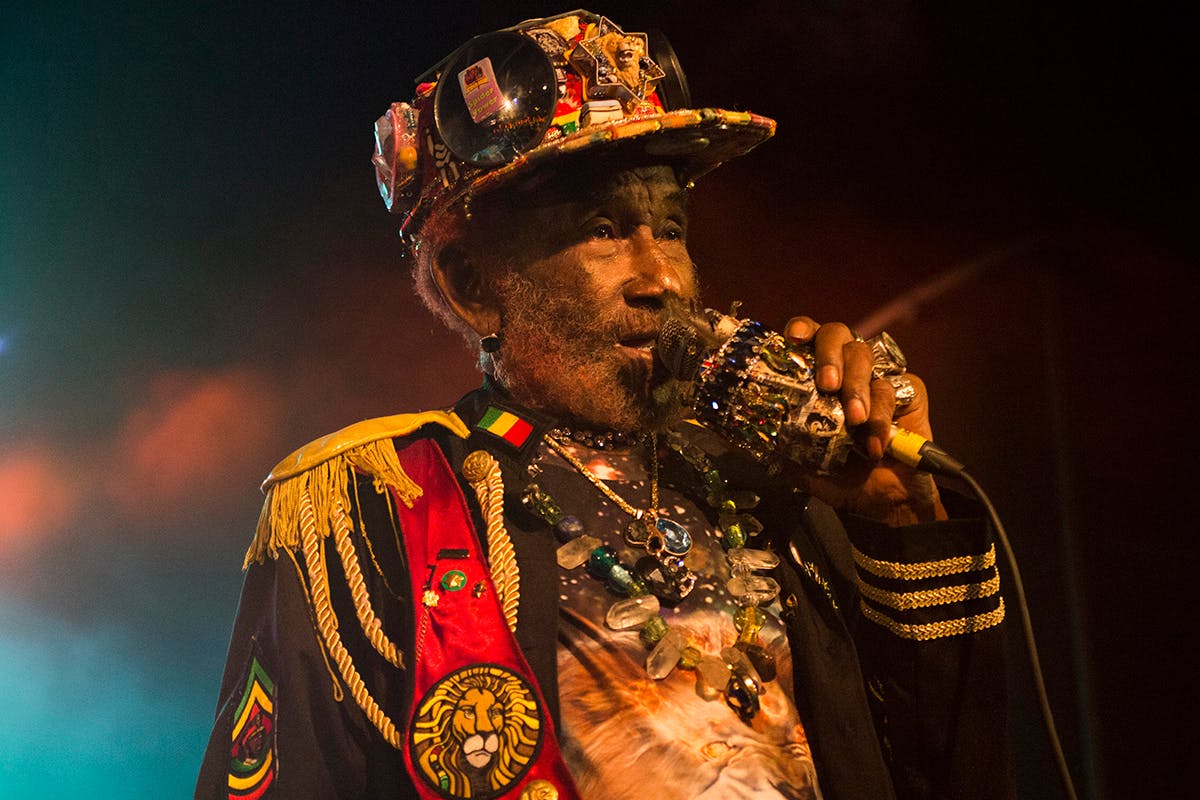 Reggae legend Lee "Scratch" Perry has died at age 85, according to reports issued by Jamaican media. Perry was reportedly in a Lucea hospital at the time of his passing.
The term "genius" is too frequently tossed around to describe artists of even middling influence; Perry was a true genius. From his early career at the legendary Studio One — where Perry got his nickname and recorded some of Bob Marley's best tracks — to later experiments in sound at his Black Ark studio, Perry was an indomitable musical force, his restless tonal experiments forever reverberating through the annals of history.
It's difficult to overstate Perry's influence, even outside of the realm of reggae where he reigned as king. His dabbling with dub informed '80s post-punk and hip-hop, for instance, while the drum machines and rhythmic vocal overlays that he tinkered with in following decades eventually parlayed into the work of producers that came years later.
Suffice to say, genres like IDM, dubstep, grime, and drum & bass wouldn't exist or wouldn't have quite the same reach without Perry laying the groundwork first.
"I'm a miracle man," Perry once said. "Things happen which I don't plan, I've never planned anything."
Perry suffered from wavering mental health throughout his life, but he was perennially optimistic and productive, constantly working, creating, churning out new music.
He consistently hosted and was honored on radio shows, even taking over his own "Blue Ark" station in Grand Theft Auto V alongside peers like Bootsy Collins and Frank Ocean.
from Madlib to Supreme, admirers have lined up to pay homage to the titanic, unshakeable legacy of Lee "Scratch" Perry.