Unlike the actual Titanic, LEGO's model of the famously doomed ship is not a disaster. In fact, it's kind of a triumph, a perfect example of the Danish company's ingenuity and ability to constantly surprise.
I mean, as someone whose best touchstone for Titanic content involves Leo and Kate, I can't say that I'd be the target market for a giant Lego model. And, yet, I'd definitely consider ponying up $630 for the LEGO Titanic when it launches on November 1 via LEGO's website, just 'cuz of the sheer scale.
Specifically, this Titanic set clocks a whopping 9,090 pieces, topping LEGO's prior biggest model, a scale Colosseum that demanded 9,036 bricks.
Between the LEGO brick count and 53 inches of length, the Titanic is LEGO's biggest build on the market. Yes, the company has put together larger creations — hello, life-sized Lamborghini — but it has never made anything this large available to the public ever before.
Putting aside the tragic nature of the giant cruiser — it's been over a century, anyways — there's a lot to like about the model, even if you aren't a dedicated LEGO master.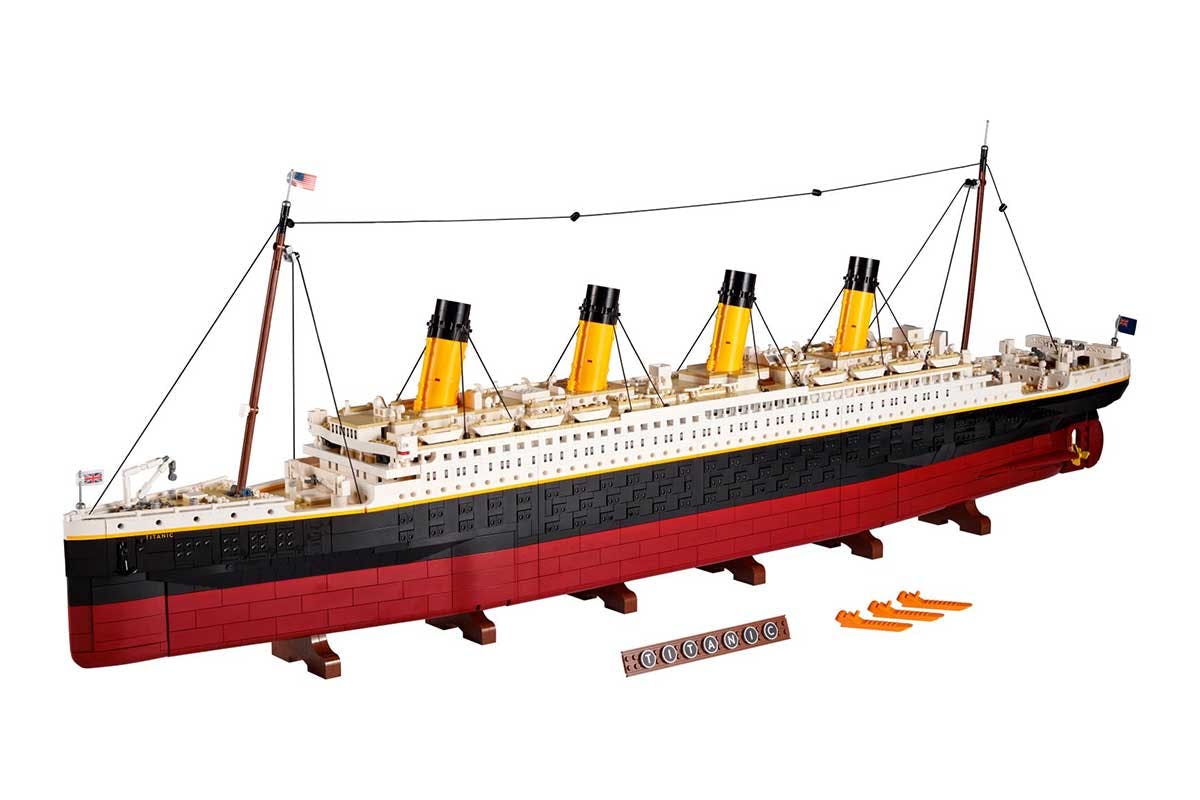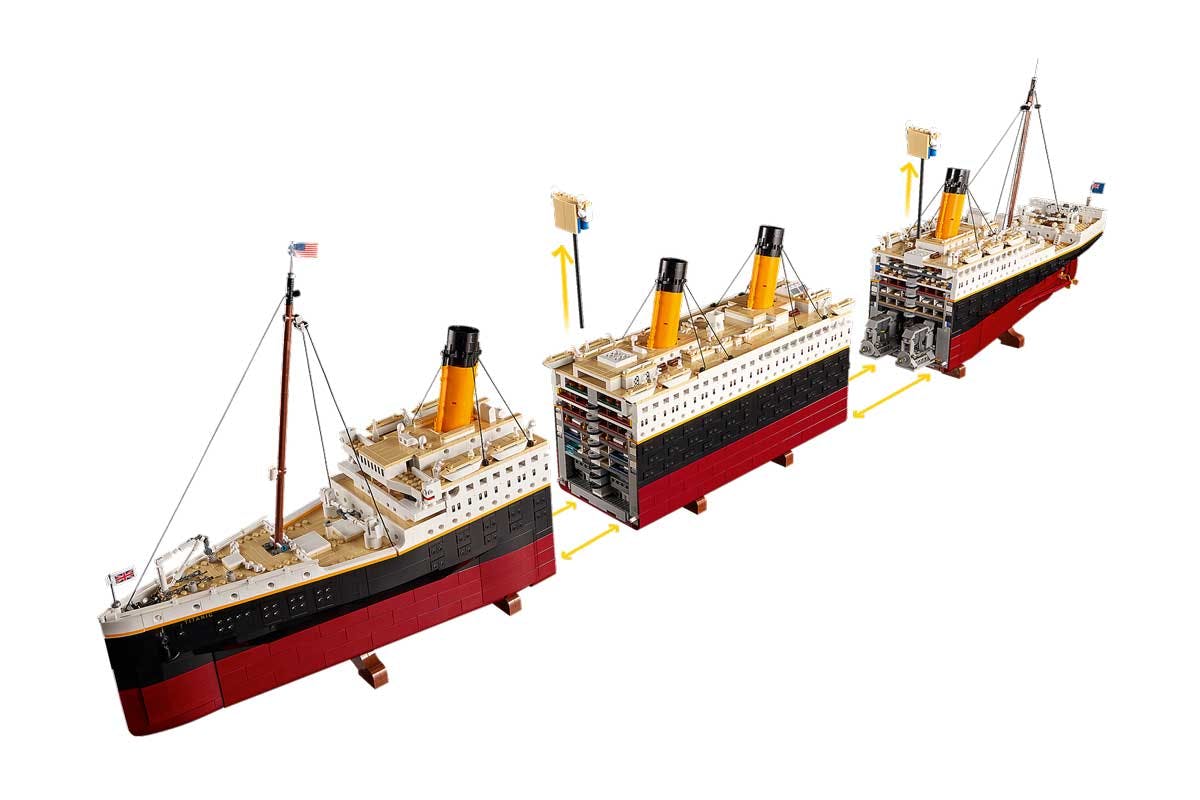 The attention to detail alone is really remarkable. There's an incredibly complex exterior with flags, smokestacks, and rigging aplenty, and that doesn't even touch upon the richly detailed interior.
LEGO has thoughtfully concocted a new mechanism that allows you to detach the boat in three sections. I suppose you could use the device to recreate the iceberg moment, if you're feeling a little morbid, but its primary use is to grant a cross-section view that lets you display the hard work inside the build.
After all, you're gonna wanna show this thing off, as LEGO knows: the Titanic model even comes with a nameplate.
This isn't LEGO's first stab at insanely complex kits, not by a long shot. In the past, it's dabbled in detailed architecture models and its Ideas series usually yields some involved creations.
Then, there's the Technic line, a series of uber-intricate vehicles that are for the real LEGO heads only.