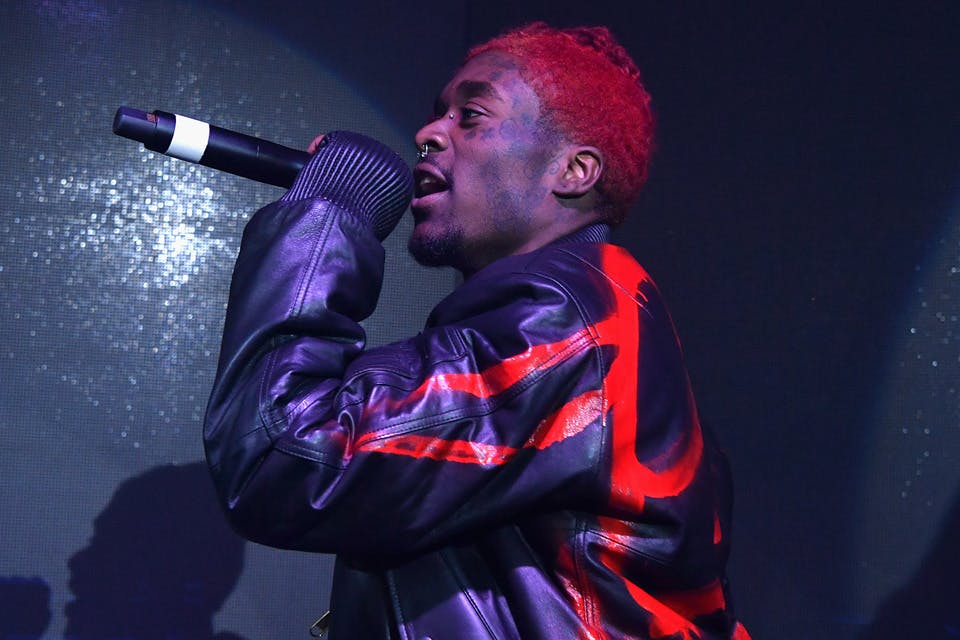 Lil Uzi Vert has further fueled album rumors after sharing two potential art covers via his Instagram. The images follow a tweet from July in which the rapper appears to confirm the project's title, Eternal Atake.
The two pictures feature repurposed iconography from the UFO-based, religious cult Heaven's Gate. The group's space and keyhole motif have now been stamped with the rapper's project title alongside the following text underneath: "As promised - the keys to Eternal Atake are here again in Luv and Rage (The UFO 2) as Lil Uzi Vert and his Father 2000 yrs ago."
A second image that followed depicts a cartoon illustration of the Philadelphia rapper, this time, with the cult's space-themed artwork appearing on his T-shirt.
According to Genius News Editor Chris Mench, a surviving representative from the Heaven's Gate group is reportedly considering legal action against the rapper for use of the group's artwork. In an e-mailed statement to Genius, they write, "He is using and adapting our copyrights and trademarks without our permission and the infringement will be taken up with our attorneys. This is not fair use or parody, it is [sic] a direct and clear infringement."
Whether these covers are official remains to be seen. Until they're confirmed, let us know which is your favorite in the comments.
Next, check out Travis Scott's official album covers for 'Astroworld.'