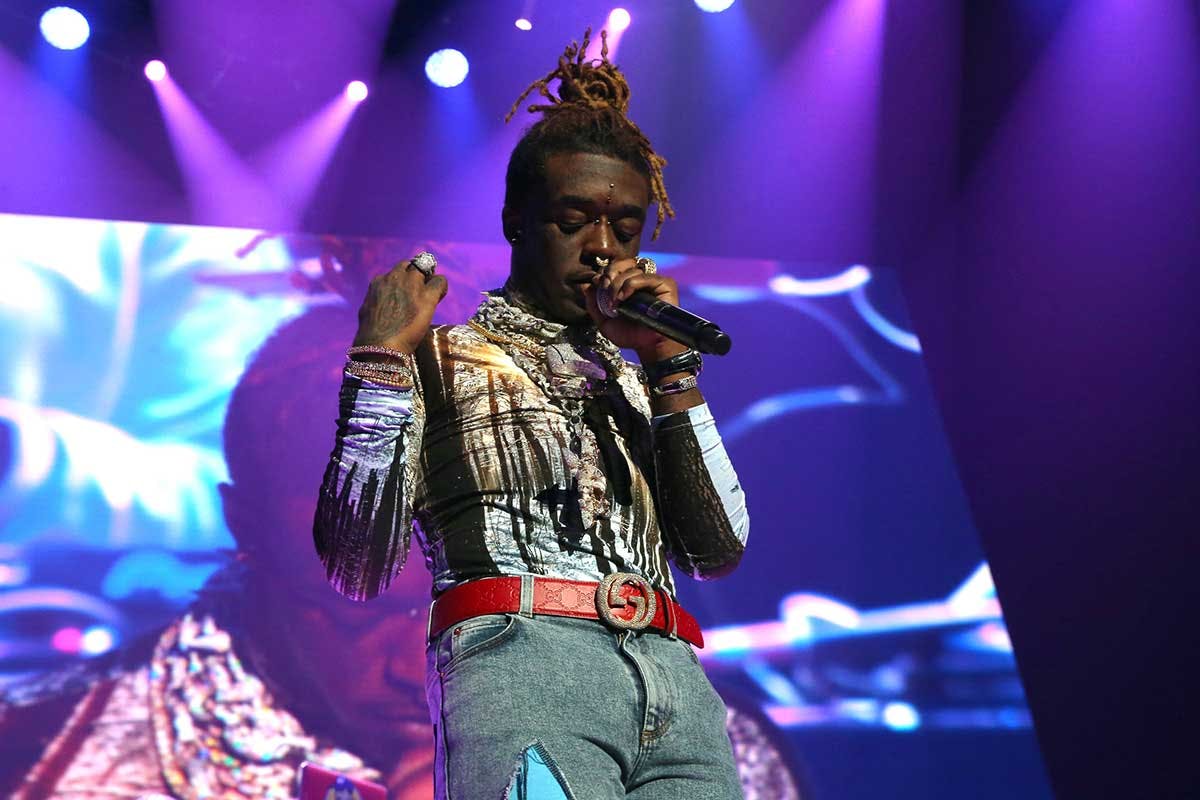 Lil Uzi Vert has responded to Korean artist Tae Tae who accused him of plagiarism over the cover art for "That Way," a track from the newly-released deluxe version of Eternal Atake, LUV vs. The World 2.
The Lil Uzi Instagram account "liked" the post in which Tae Tae publicly addressed the alleged issue. It read, "I saw Lil Uzi Vert's latest album cover art and it was very similar to my painting. My picture was posted on my blog six years ago, and it is possible to use it for profile pictures or non-commercial purposes, but it is not allowed to use [for] anything else."
Uzi essentially admitted fault by leaving the following comment on the post, "Hey I'm not a mean person or a thief I get inspired a lot, If you want Money I will have my team contact and give you Money. Signed… Baby Pluto. P.S. You are a great artist."
Lil Uzi's artwork for "That Way" depicts an illustration of the rapper being shot in the chest, with heart-shaped smoke in the background — in a similar fashion to Tae Tae's 2014 painting.
The Fader reports that @artxstic, the artist responsible for the "That Way" cover art, claims to have been in contact with TaeTae. In a recent Instagram Story, @artxstic claims they received death threats related to the plagiarism scandal.
Check out the artwork in question below.