The city of Milan is unquestionably one of the fashion capitals of the world. If you'll pardon the pun, style is quite literally woven into the fabric of the city itself. Host of one of the most important fashion weeks in the calendar and home to the headquarters of pretty much every historic Italian fashion brand from Armani to Zegna, it's no mystery that Milan is a paradise for anybody who's into fashion.
And as you might expect, where there's lots of fashion industry goings-on, there's a whole heap of stores as well. From global flagships to department stores to streetwear boutiques, there's tons of opportunities for shopping in Milan, catering to every kind of customer. Now, it goes without saying that there's a heap of flagship stores in Milan, so we'll save you the time talking about them — they're mostly concentrated within the same few streets in the city centre.
Here's a definitive guide for Milan shopping — with the best stores, shopping districts and spots off the beaten path that you can find in the city.
10 Corso Como
Corso Como, 10
Truly one of the most magical spaces in Milan, 10 Corso Como is an oddities store with a difference. Spread across two floors — along with a stunning garden and roof terrace — they offer books, art, homewares and a range of new and old fashion collections, making it a popular spot for people looking to do some Milan shopping without the high price-tags of the flagship stores.
Aside from anything else, 10 Corso Como gives its customers something which only a handful of stores worldwide, such as Dover Street Market or colette, can offer; the feeling that they're experiencing something truly unique and special. Needless to say, if you're shopping in Milan, it's an absolute must-see.
Excelsior Milano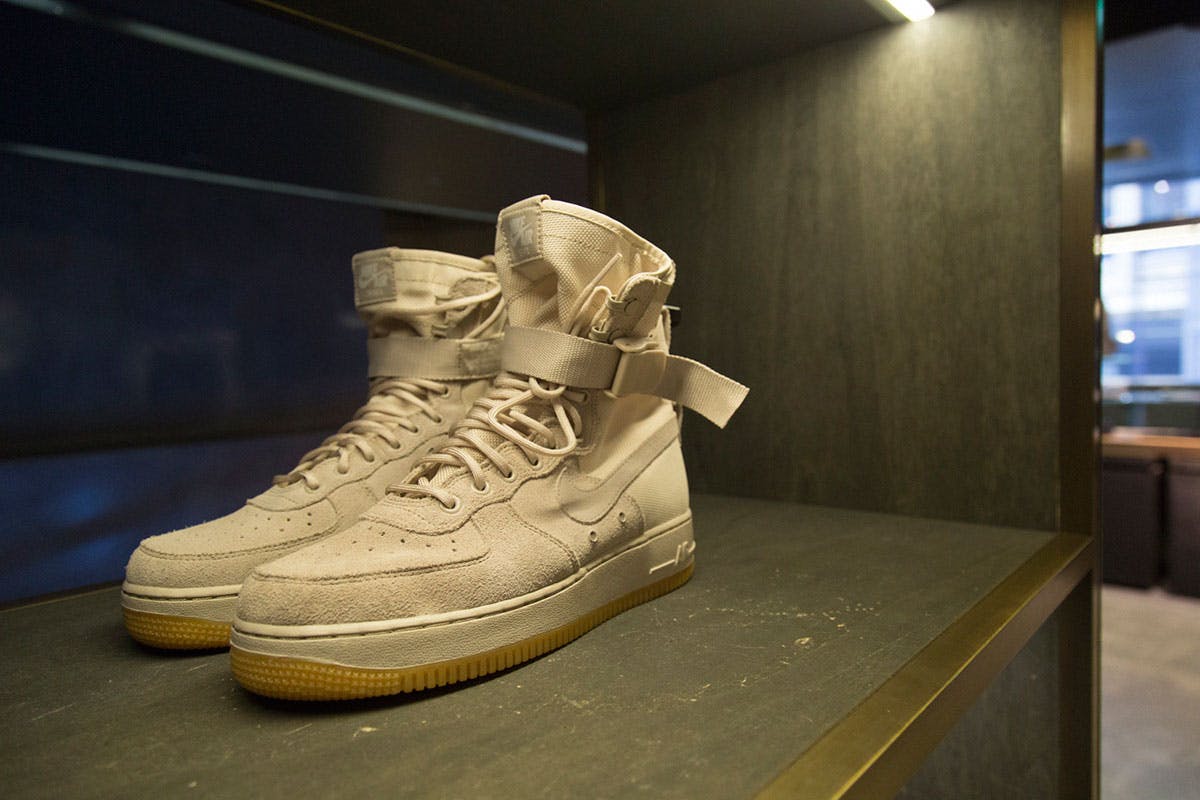 Galleria del Corso, 4
Spanning seven floors of menswear, womenswear, homewares and lifestyle goods, Excelsior is one of Milan's premier department stores and is arguably a Milan shopping excursion of its own. The store's unassuming exterior (for Milan, anyway) conceals a chic, modernist store housing some of the best designer labels from around the world including Dries Van Noten, Visvim, Gucci and, oh yes, Yeezy.
Antonia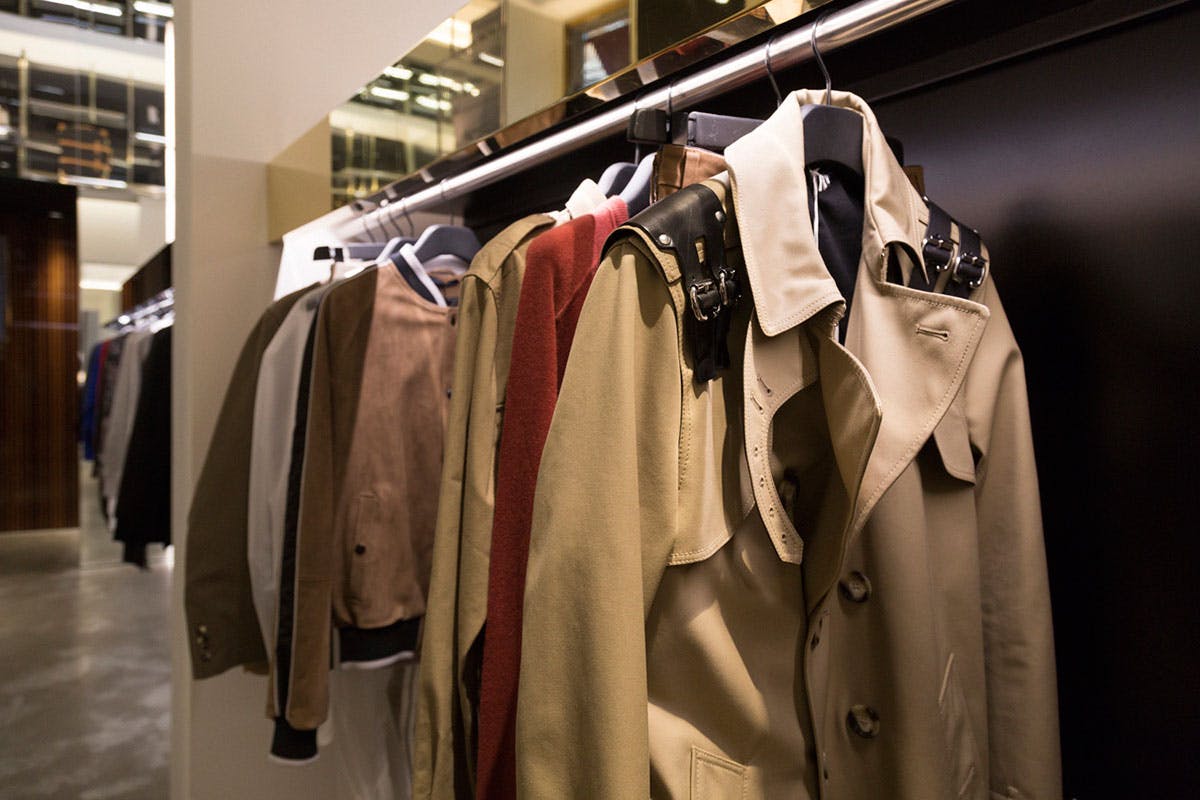 Via Cusani, 5
Known as one of the slickest retail operations in the whole of Italy, the Antonia boutique is a 600 square-meter space near the city's Parco Sempione which specializes in high-end and luxury clothing for both men and women. Their brand mix is a comfortable mix of familiar names and "up and coming" Italian labels like Palm Angels.
Spectrum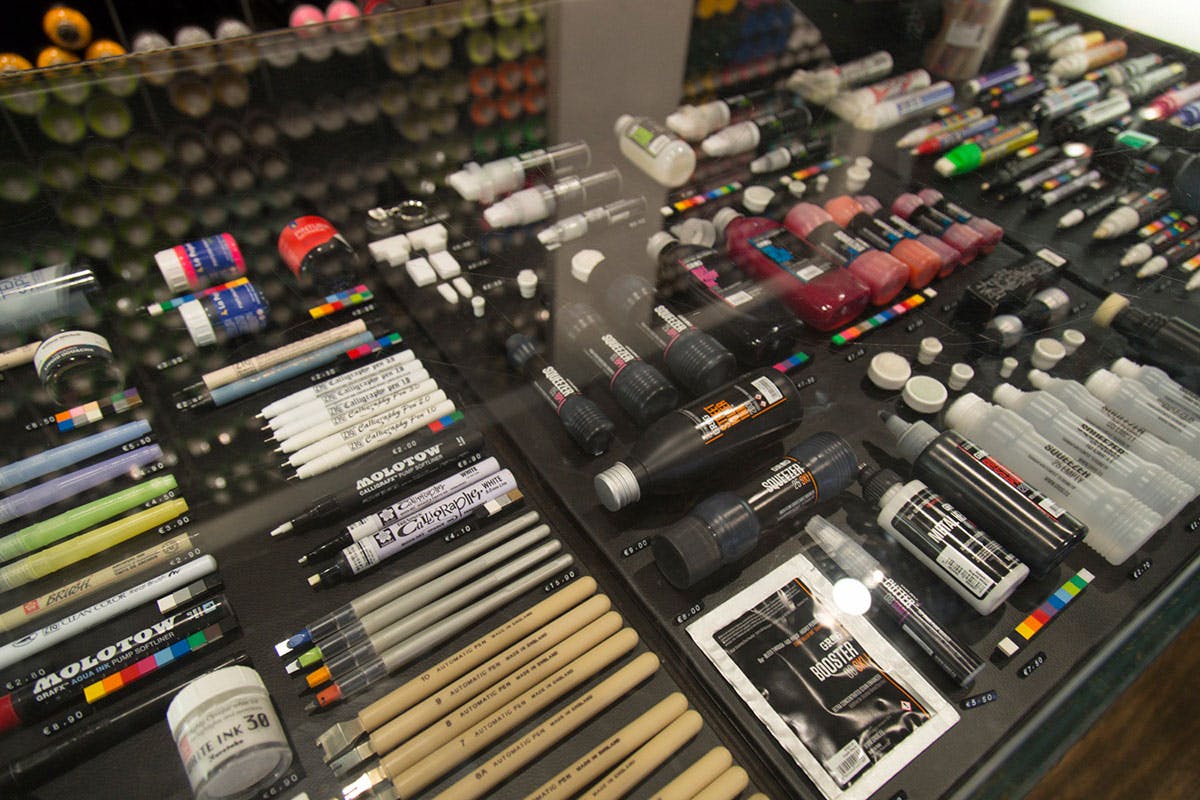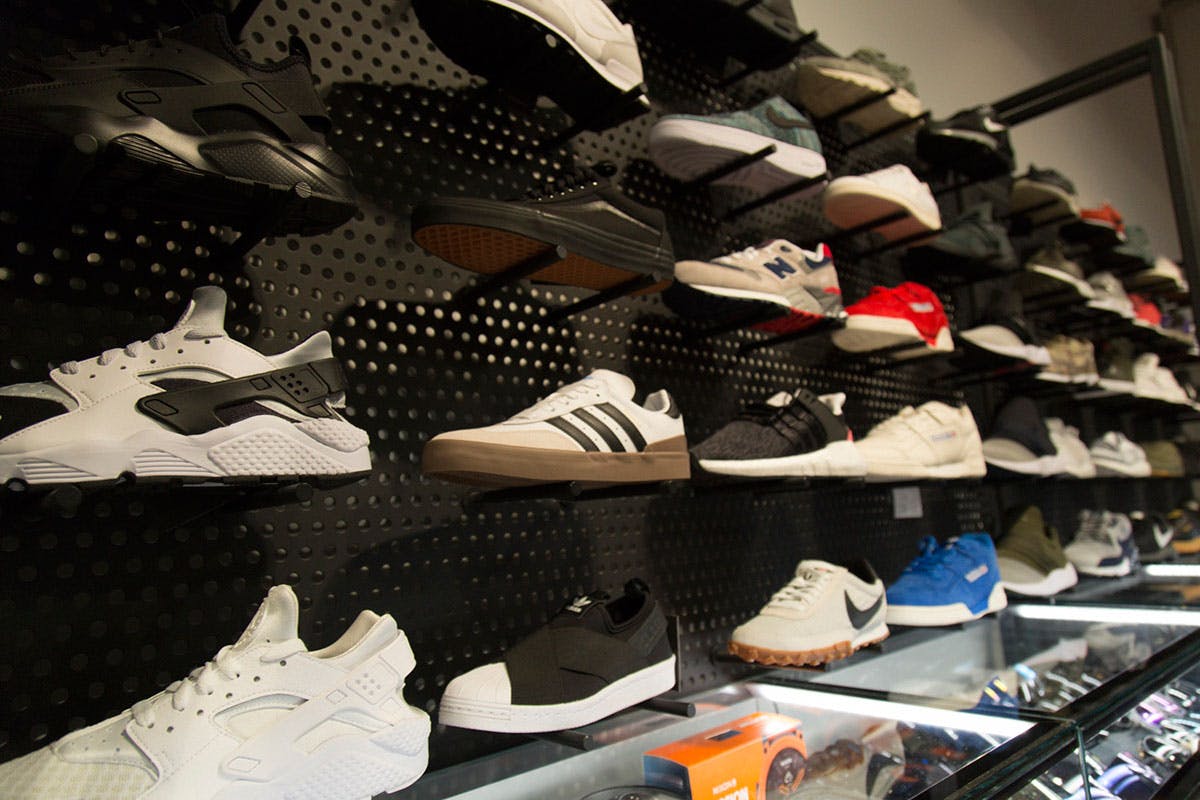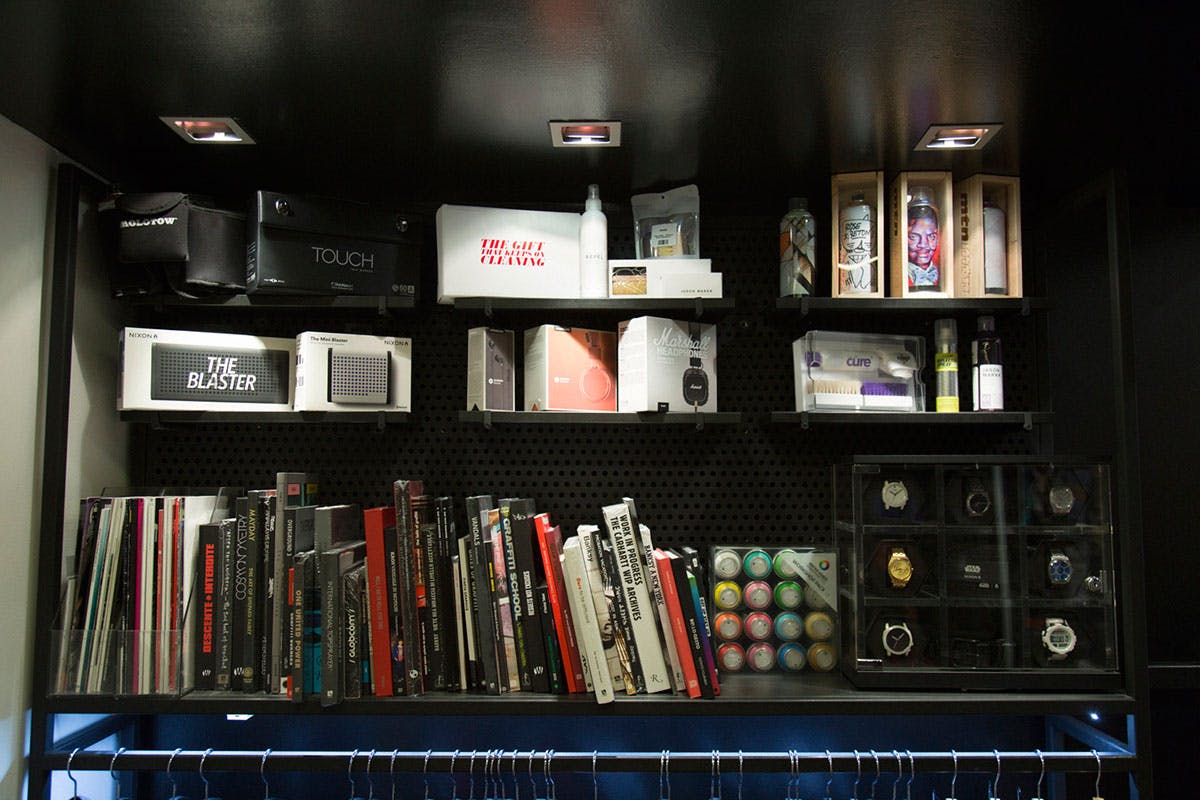 Via Felice Casati, 29
Half clothing store, half graffiti supply shop, Spectrum is a streetwear store in the truest sense of the word, stocking down-to-earth, straightforward streetwear brands for everyday use, whatever your poison. They've got a healthy roster of brands like adidas, Nike, Carhartt WIP, Poler and Only NY, whilst if you're a writer you'll be happy to see the likes of Molotow, Krink, and MTN in there as well.
Al Bazar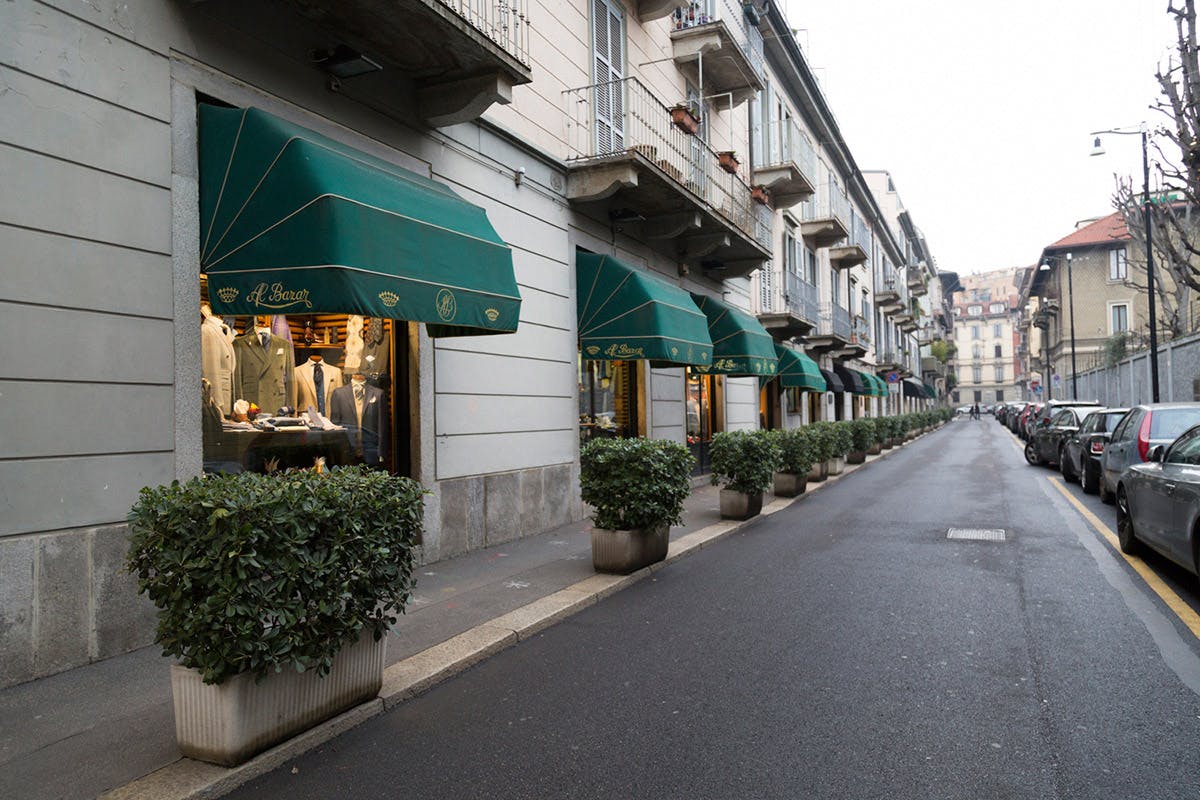 Via Antonio Scarpa, 9
One for the #Menswear crowd, Lion Ieluzzi's Al Bazar has been a mainstay of Milano tailoring for almost half a century, and with numerous style blogs and fashion mags paying attention to Ieluzzi's own impeccable style, the store's popularity has only increased. No, you won't find any big-name brands. No drop-crotch pants or DHL T-shirts here. In their place you'll find classic Italian tailoring, handmade shoes and the purest expression of casual Italian style — sprezzatura as the locals say.
Now all you need is to start smoking and a photographer will be snapping you at Pitti Uomo in no time.
Slam Jam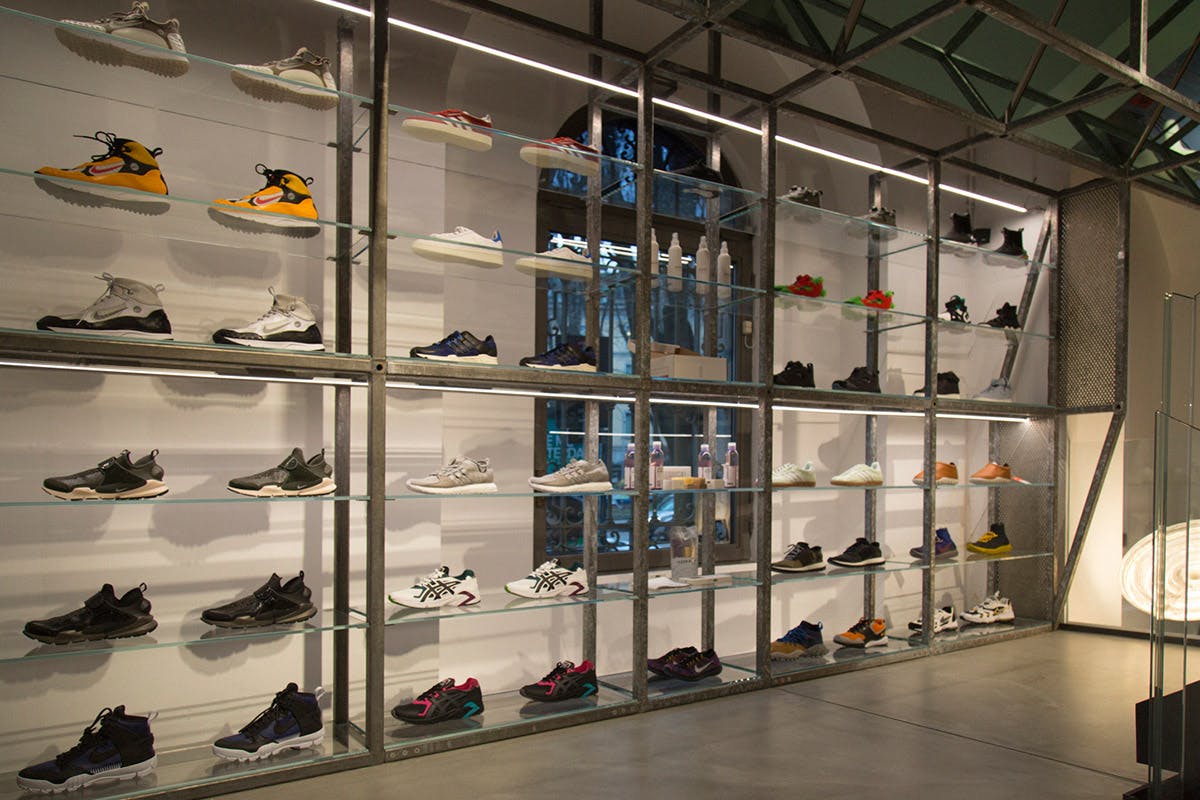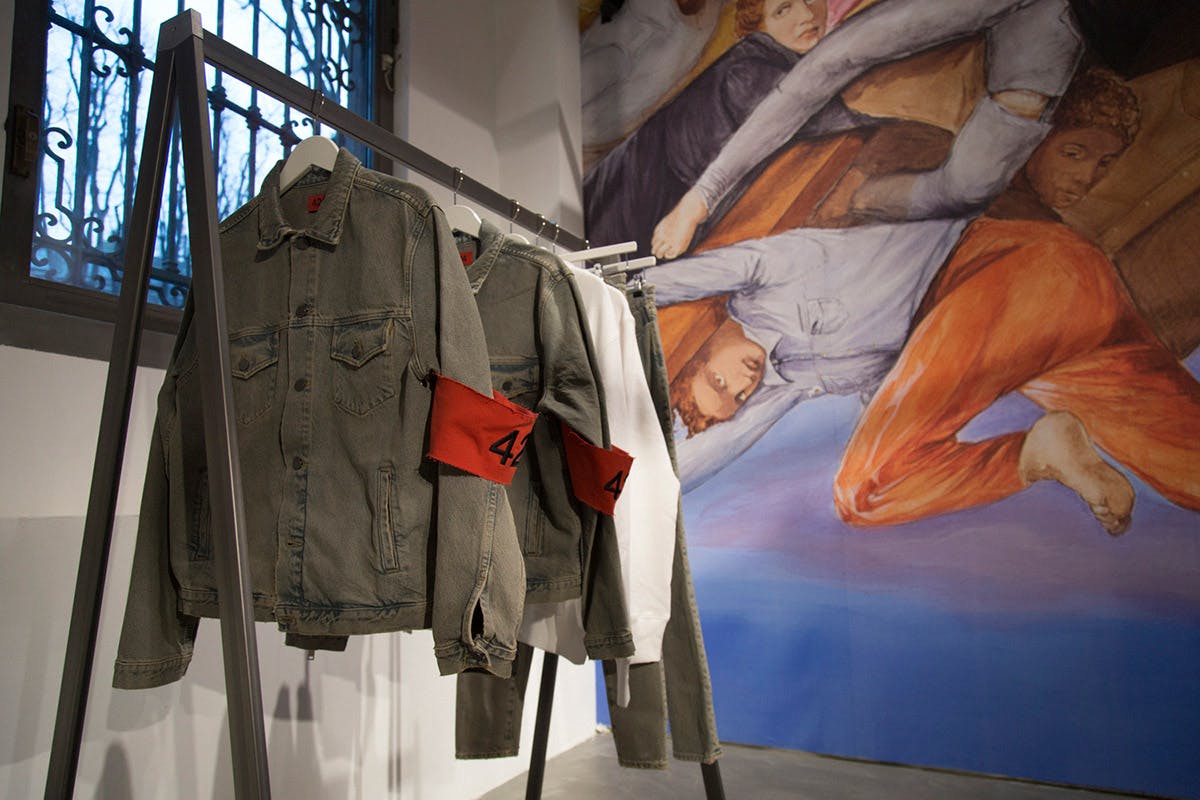 Via Lanza, 1
Whether your idea of a Milan shopping destination is haute couture or street-level, chances are you've heard about Slam Jam. A mainstay in the streetwear scene since its launch in 1989, the Slam Jam team are one of the de facto "official chapters" of global streetwear alongside the likes of Firmament in Berlin, Foot Patrol in London, Patta in Amsterdam and so on.
Their Milan store stocks a lick of the best brands the scene has to offer right now like Cav Empt, A.Four Labs, Midnight Studios and Fuct SSDD, and the team have an unparalleled understanding of the industry and environment right now. If you're a true streetwear fan shopping in Milan, this is practically a pilgrimage destination.
Antonioli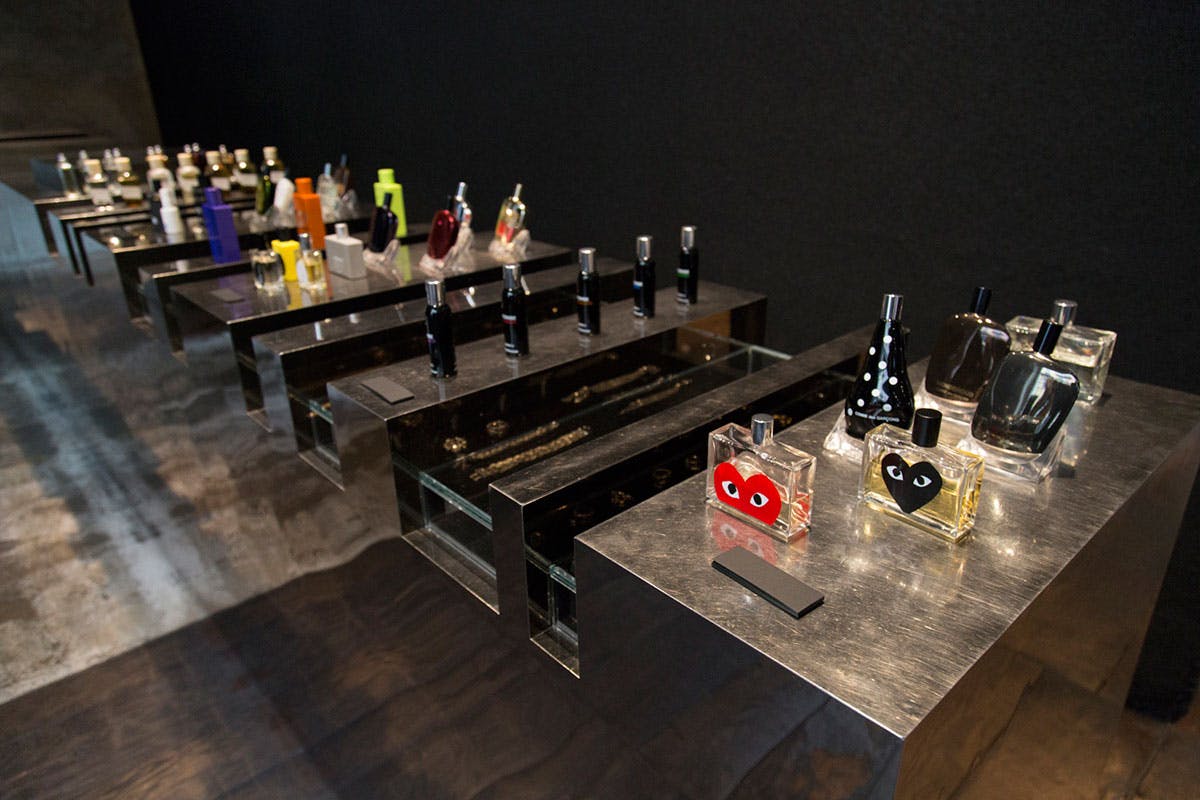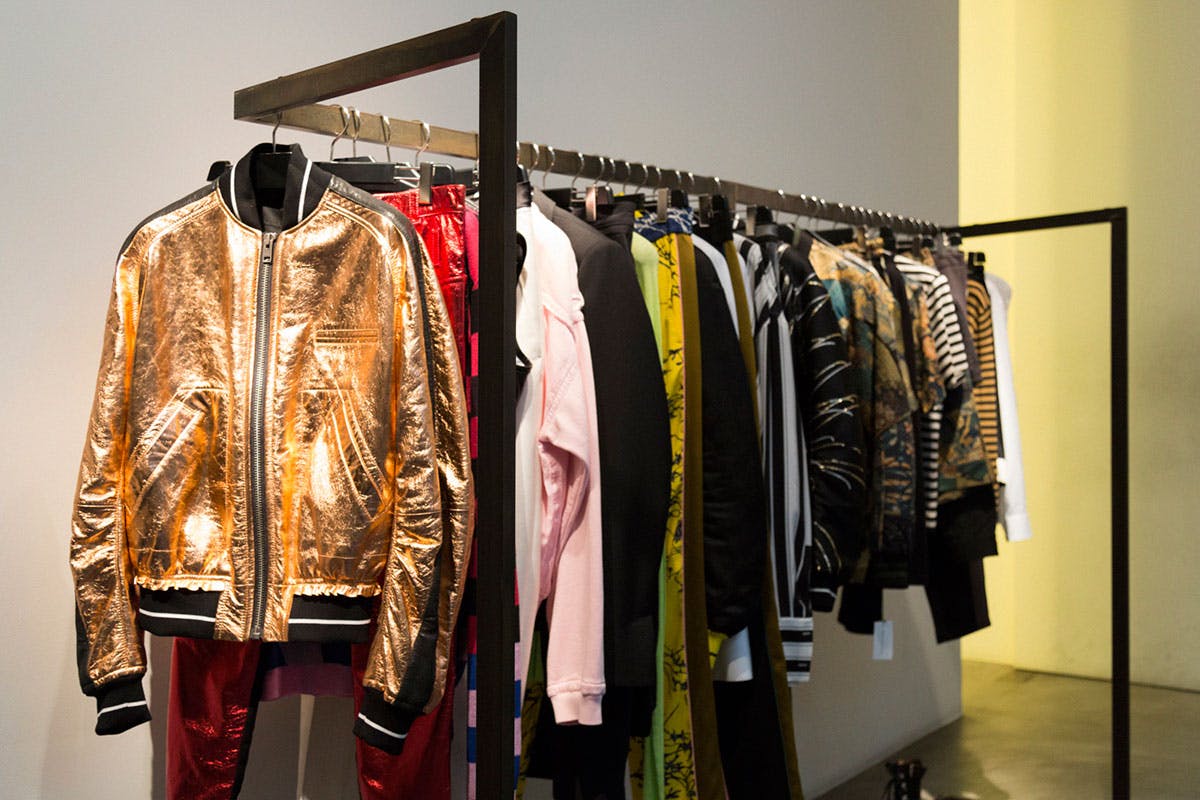 Via Pasquale Paoli, 1
Perhaps the official Milan chapter of the global street goth movement, Antonioli is renowned as an online retailer of progressive fashion labels, but their Milan concept store is an authentic expression of that style; stone floors, exposed brickwork walls, lots of black and cold, sterile lighting. They cater to both men and women, with highlights including Raf Simons, Vetements, Yohji Yamamoto and, of course, Rick Owens.
Just across the street, at Via Pasquale Paoli 4, you'll also find INNER, Antonioli's streetwear imprint. There, you'll find the likes of Brain Dead, Filling Pieces, C.E, Undercover and Arc'Teryx Veilance.
Galleria Vittorio Emanuele II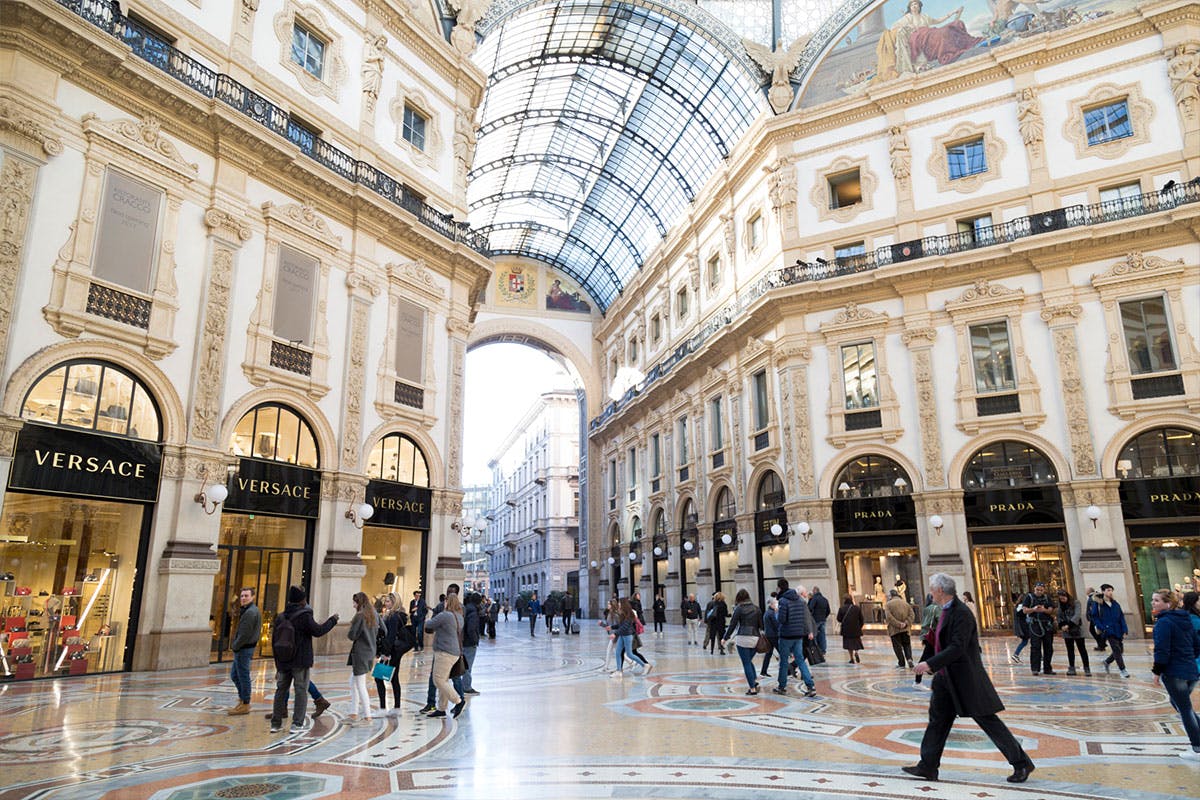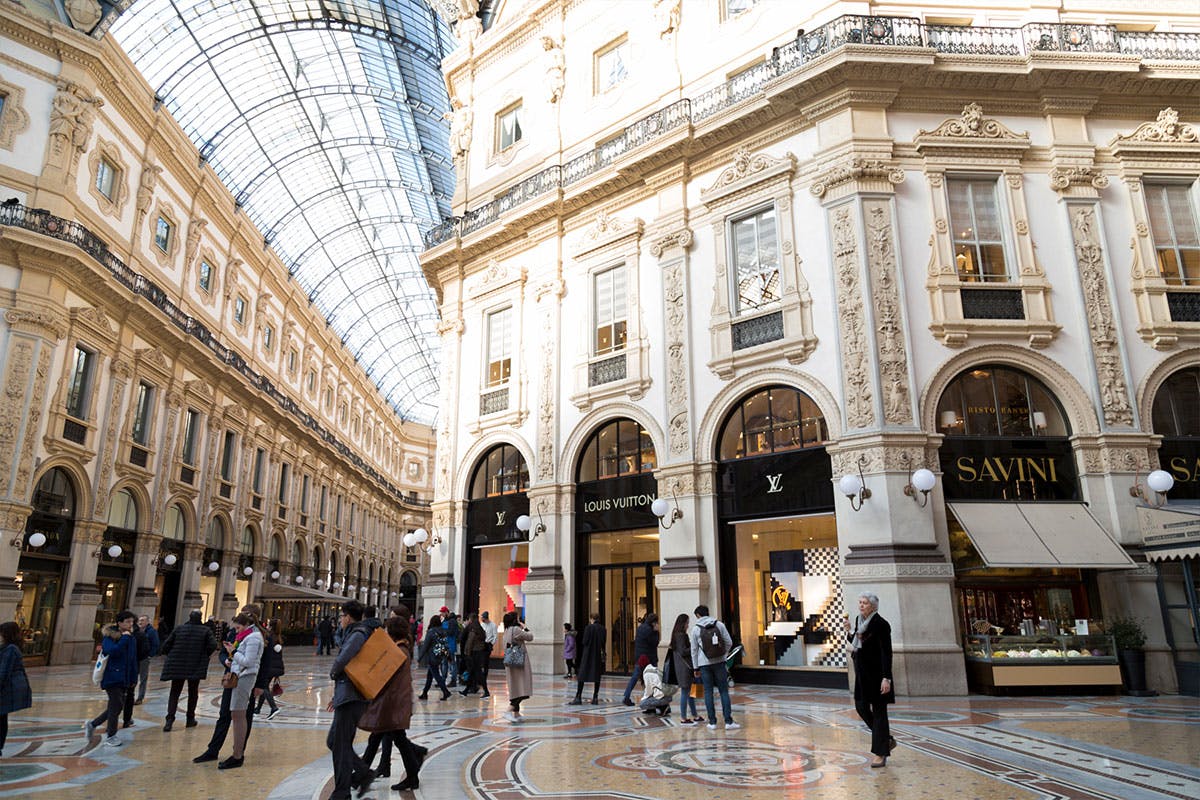 Piazza del Duomo, 20123
One of the oldest shopping malls in the world, the Galleria Vittorio Emanuele II was designed in 1861 and took 12 years to build. Consisting of two arcade walkways with a central octagon, the galleria is an expression of pure Italian architecture, with a beautiful mosaic floor, granite and plaster features and a stunning glass roof. Its historical significance and aesthetic appeal has made it home to a number of luxury labels such as Louis Vuitton, Giorgio Armani and Swarovski, as well as a number of noteworthy restaurants and cafés.
As you might expect of a building that's over 150 years old, the building had fallen into considerable disrepair over time — even sustaining considerable damage from bombings during WWII — but it's been subject to an ongoing restoration project to bring it back to its former glory, funded in part by two of its most distinguished tenants, Prada and Versace.
You can find the brands located in the mall anywhere, but the Galleria's breathtaking architecture makes it a must-see for anyone who's shopping in Milan.
Stone Island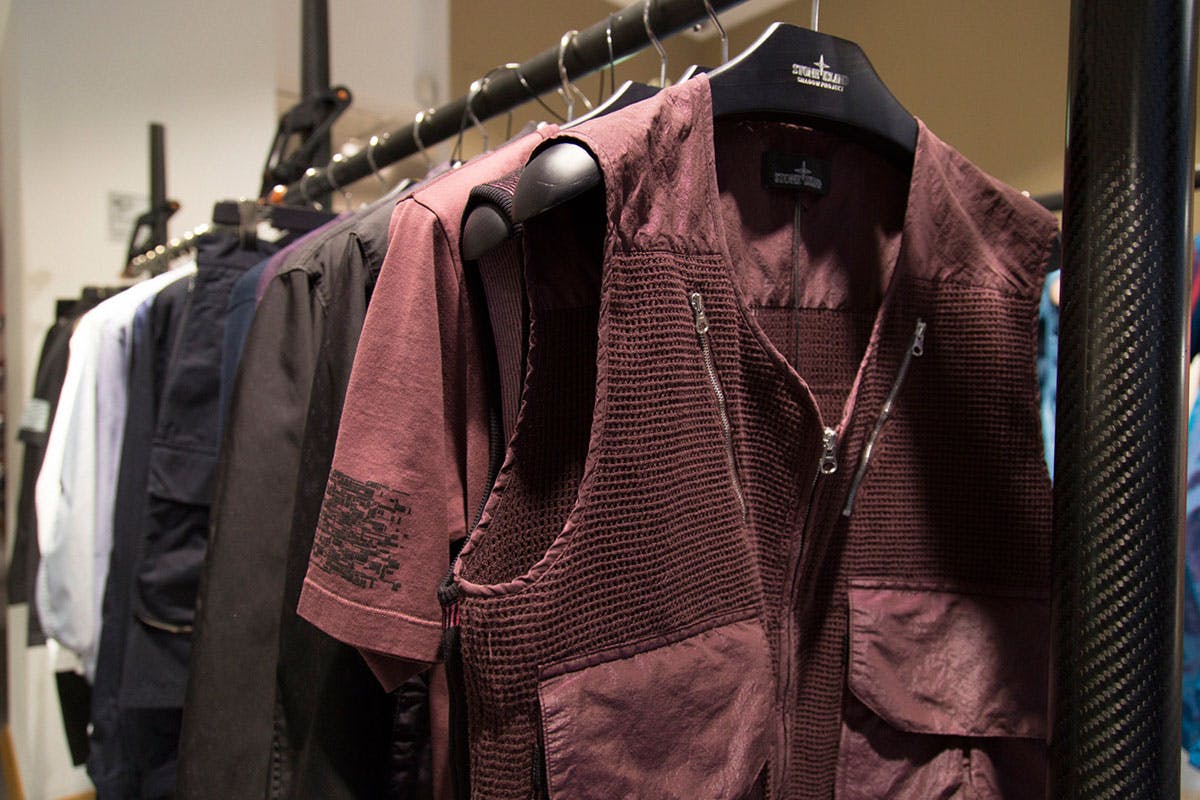 Corso Venezia, 12
Massimo Osti's iconic menswear label only started getting the shine it deserves stateside over the past few years, but Stone Island has been a mainstay of European street fashion for over thirty years, and their Milan flagship is a testament to the label's philosophy of pioneering, technical garments that enhance the wearer's life and look spectacular. As you'd expect from a brand built on laser-precision design, everything in the store is razor-sharp and immaculate.
Quadrilatero Della Moda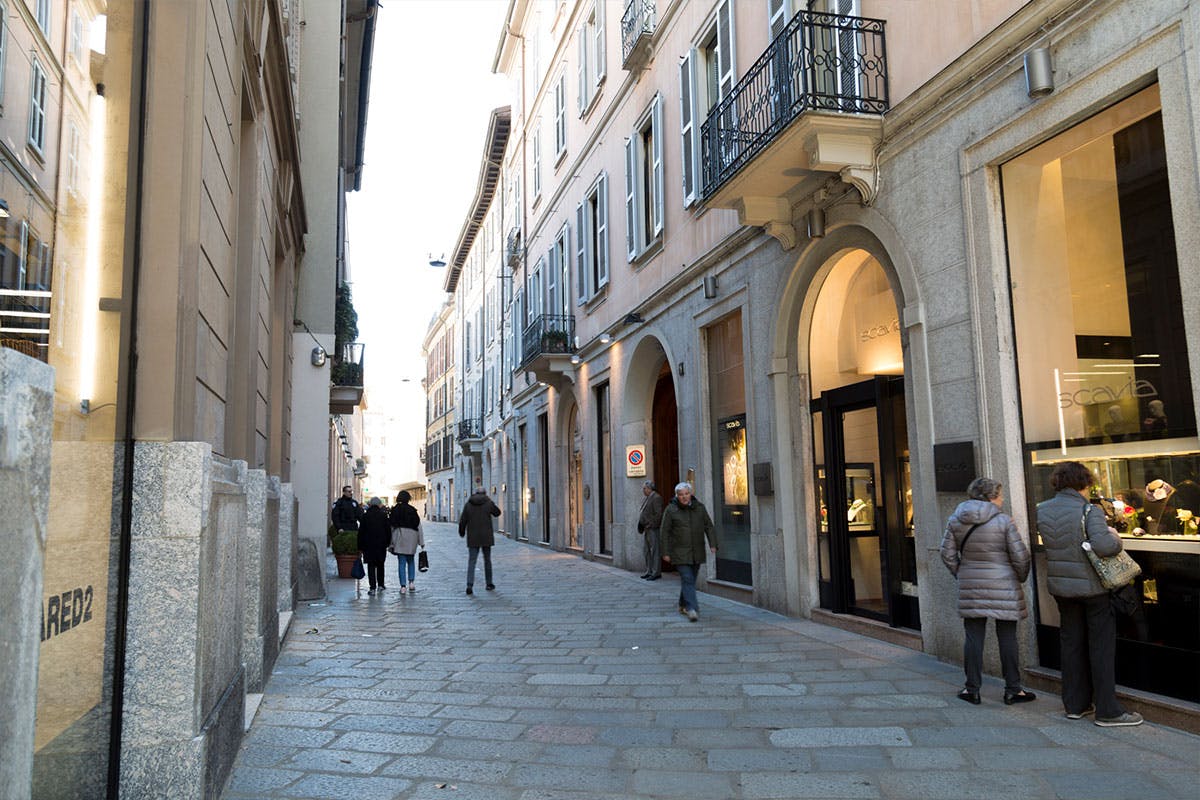 Via Monte Napoleone, Via Alessandro Manzoni, Via della Spiga, Corso Venezia
Translating literally to the "fashion square", the Quadrilatero Della Moda comprises four streets that are largely considered to be the most important shopping streets in Milan, home to dozens of high-fashion and ready-to-wear shops including Prada, Louis Vuitton, Bottega Veneta, Valentino, Gucci, Marni, Audemars Piguet… you get the idea. In some ways, the streets feel like a more authentic version of Los Angeles' famous Rodeo Drive, which is no coincidence; Rodeo's "faux-European" architecture was directly modeled on fashion districts such as the Quadrilatero Della Moda.
Stüssy Milano
Corso di Porta Ticinese, 103
Stüssy has always made a point of celebrating the various Stüssy Tribes located around the world, and the Milan chapter is one of their most prominent locations. Now in its sixteenth year of operations, Stüssy Milano first opened back in 2001 and has since grown into a vital element in Milan's creative scene, hosting regular events and live shows inside the store. Put simply, they stay true to the ethos of good vibes, good sounds and good beers that have made Stüssy a global icon. A perfect match for Italy's laidback, family-first culture, it's no wonder they've made themselves so comfortably at home.
Porta Nuova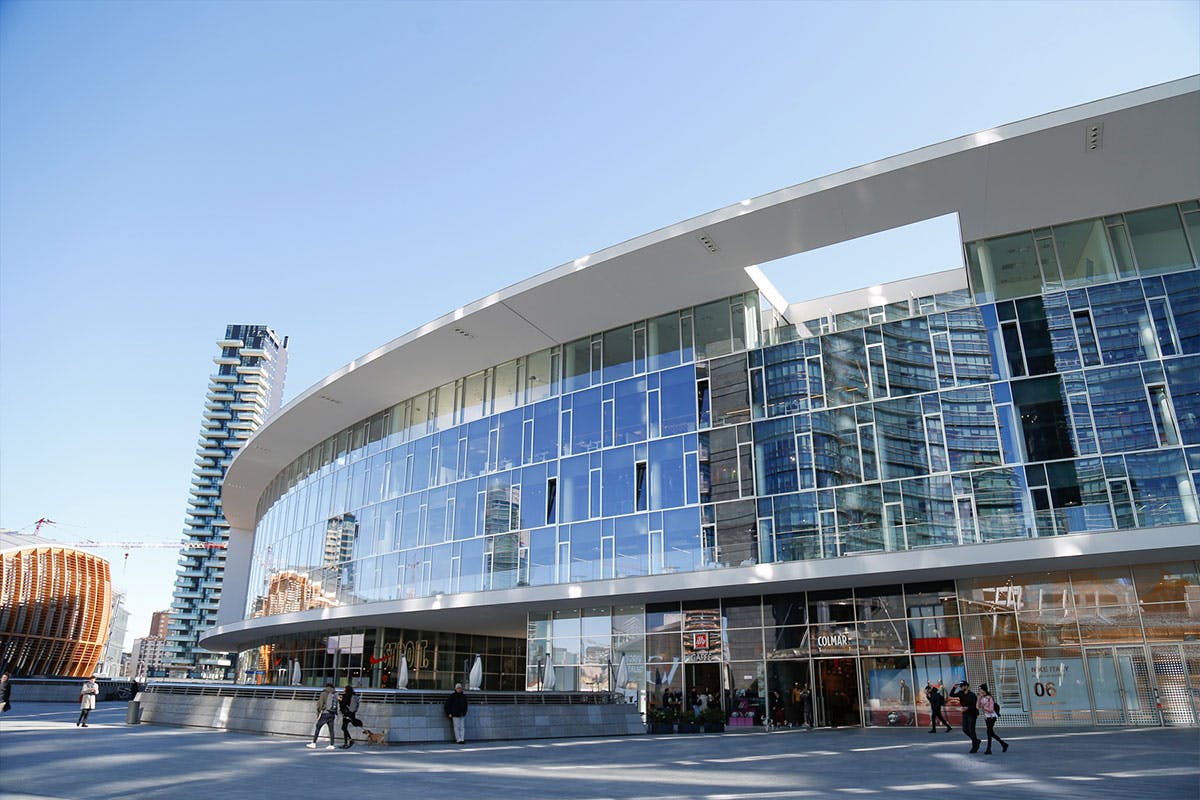 Piazzale Principessa Clotilde
Known as Milan's business district, the Porta Nuova is one of the more architecturally-contemporary areas of the city, home to a number of impressive buildings such as the Bosco Verticale (Vertical Forest), a pair of apartment blocks covered on all sides with trees.
You'll also find a number of fashion flagships as well, including Maison Margiela, Moschino, Y-3, Vivienne Westwood and Christian Louboutin, near the Giardino Anna Stepanovna Politkovskaja. Most notable of all, though, is 10 Corso Como.
Thanks to its next-level modern architecture, the district is a worthwhile visit for anyone who's shopping in Milan.
Special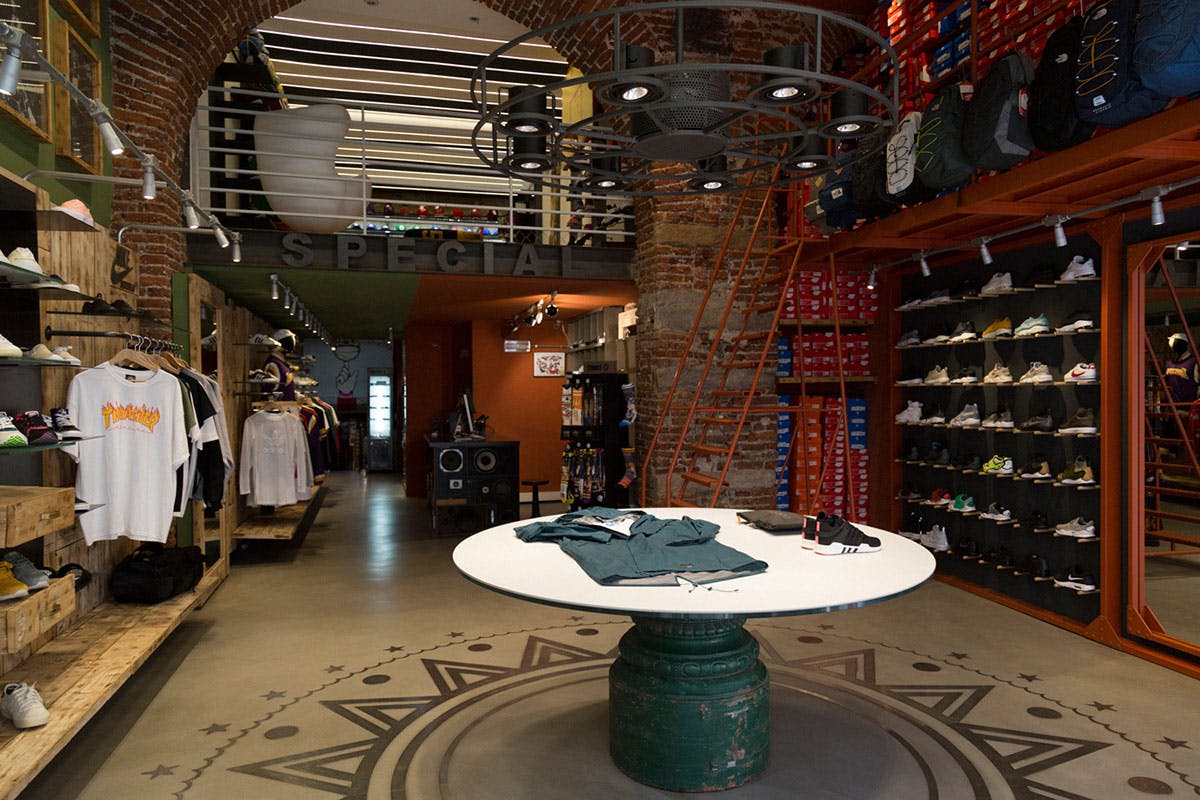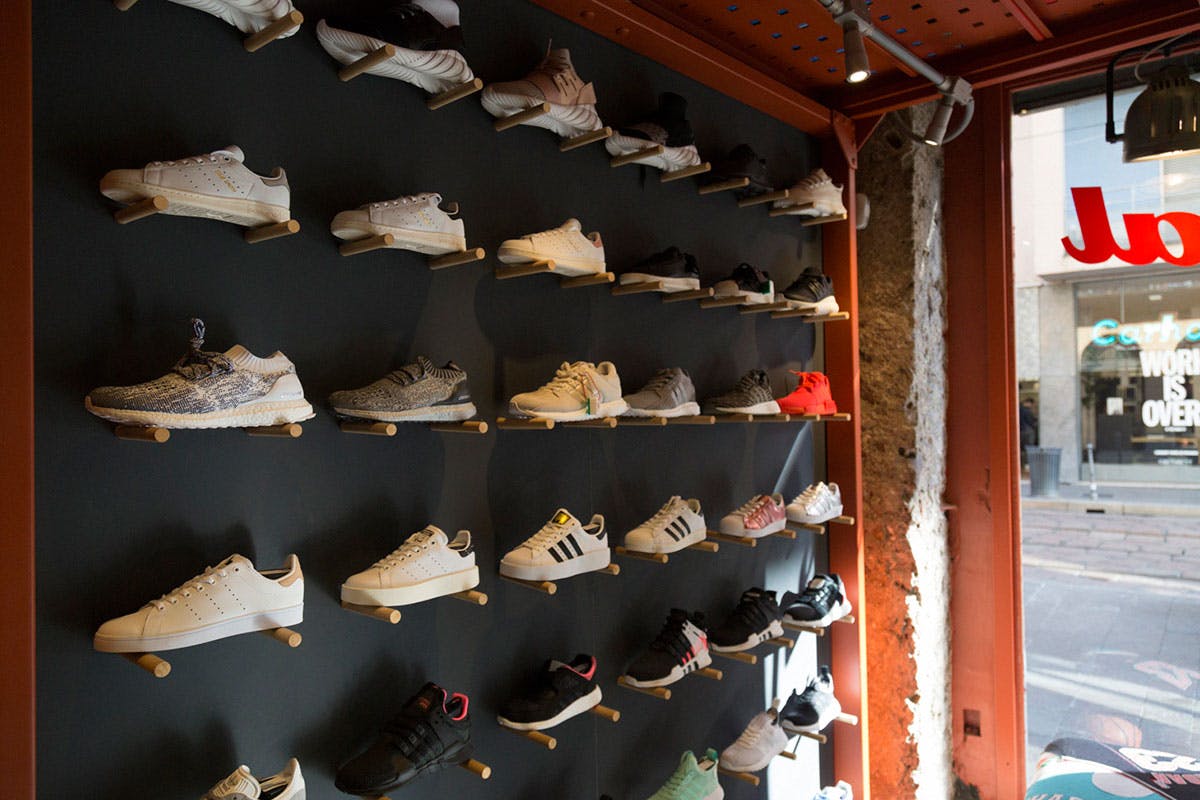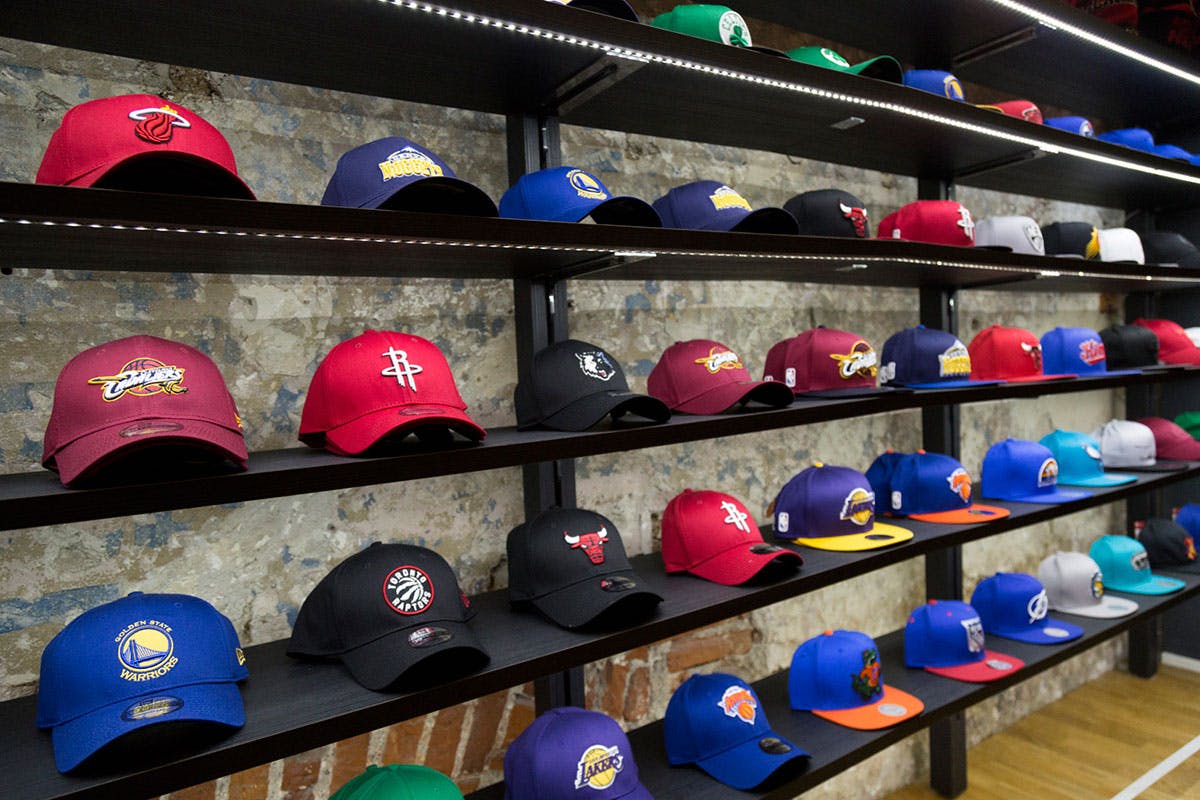 Corso di Porta Ticinese, 80
Another straightforward, no-bullshit streetwear store, Special opened its doors in 2008 as a healthy antidote to the stuffy high fashion Milan shopping atmosphere. They take pride in their status as one of the city's streetwear authorities and back this up with a roster including the likes of Undefeated, Billionaire Boys Club, Diamond and Jordan Brand. Support the independents!
Corso di Porta Ticinese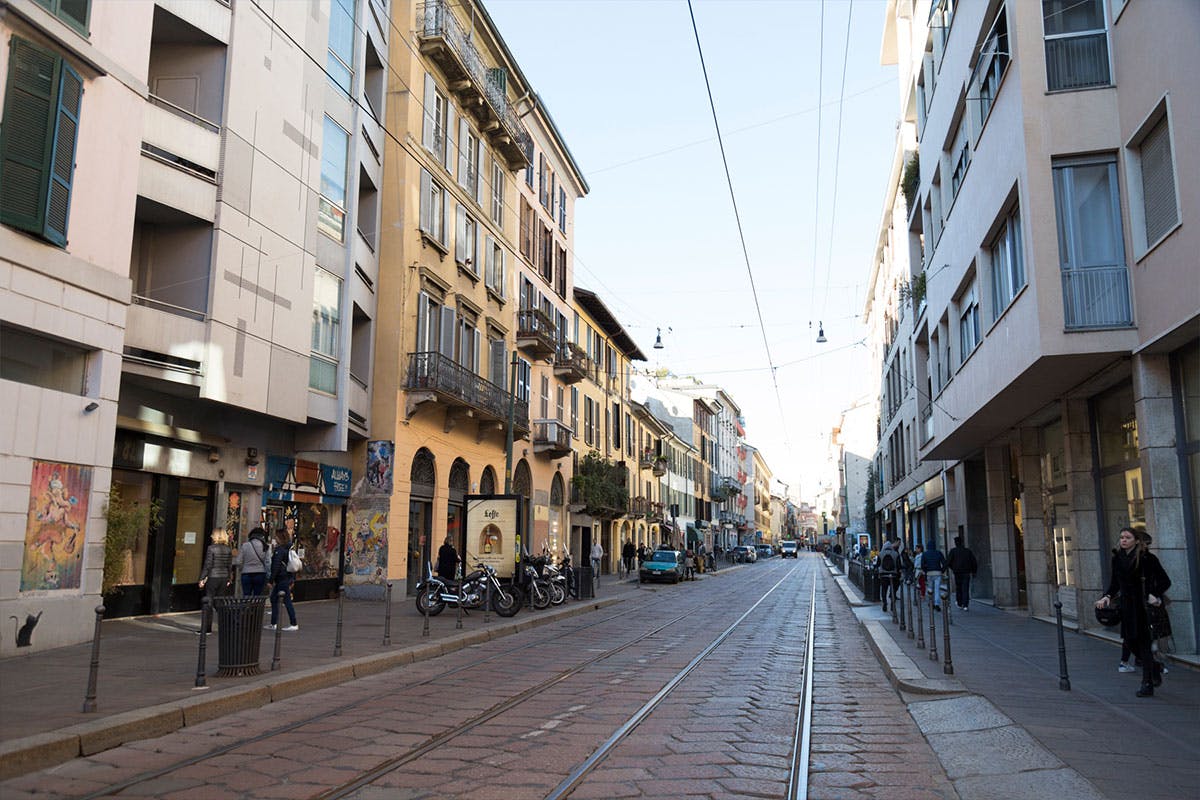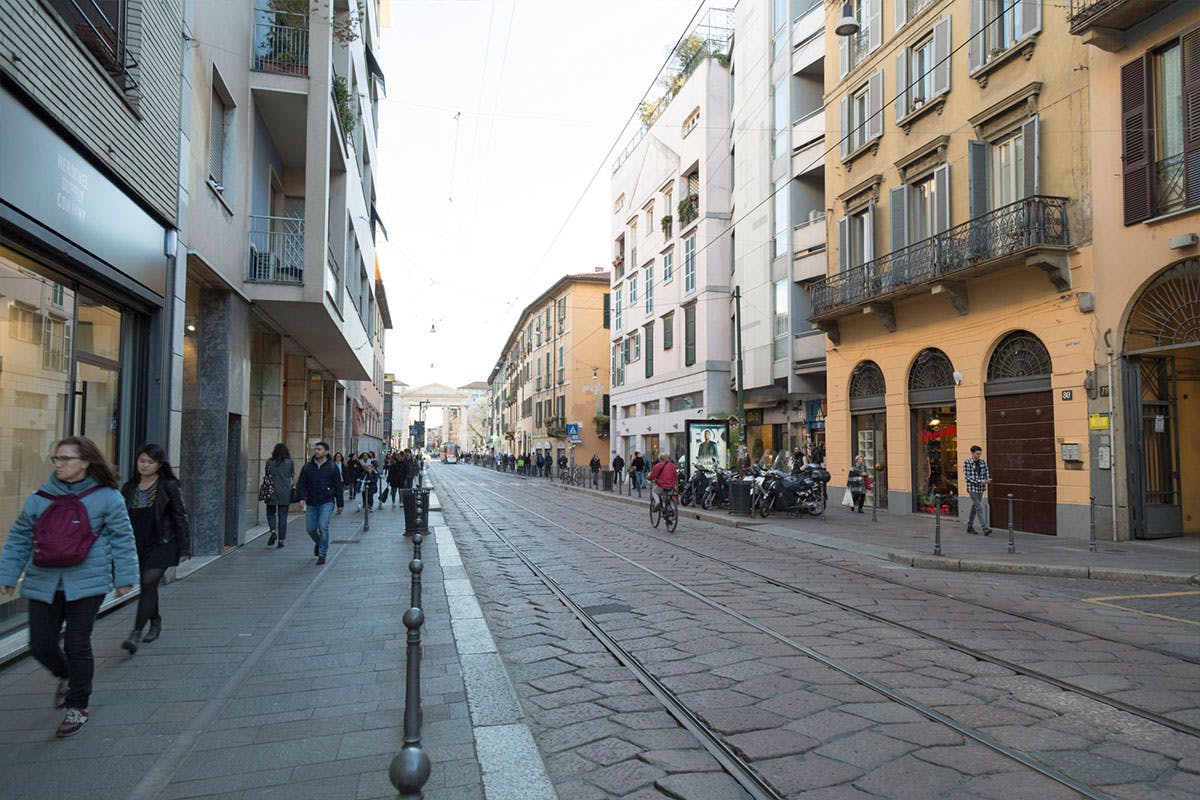 If the high fashion scene isn't really your thing, you might be more at home on the Corso di Porta Ticinese, a street that's been described as Milan's own Portobello Road, full of vintage shops, record stores and more modestly-priced labels like Vans, Carhartt WIP, Edwin and Herschel. It's not many places you see Roman columns, skaters, tattoo parlours and tramlines in one place, so it's definitely one to check out if you like your streetwear and counter-culture, as well as cheap-and-easy lunch options.
House of Hoops
Corso Vittorio Emanuele II, 24/28
Italians' love of Air Jordans and high top trainers is no mystery — seriously, just try to tell me I'm wrong — so it's no surprise that Milan would play host to one of Foot Locker's dedicated basketball footwear stores. As you might expect, the store is healthily-stocked with Air Jordans, Kobes, Lebrons and a long list of other basketball sneakers, apparel and merchandise.
Corso Buenos Aires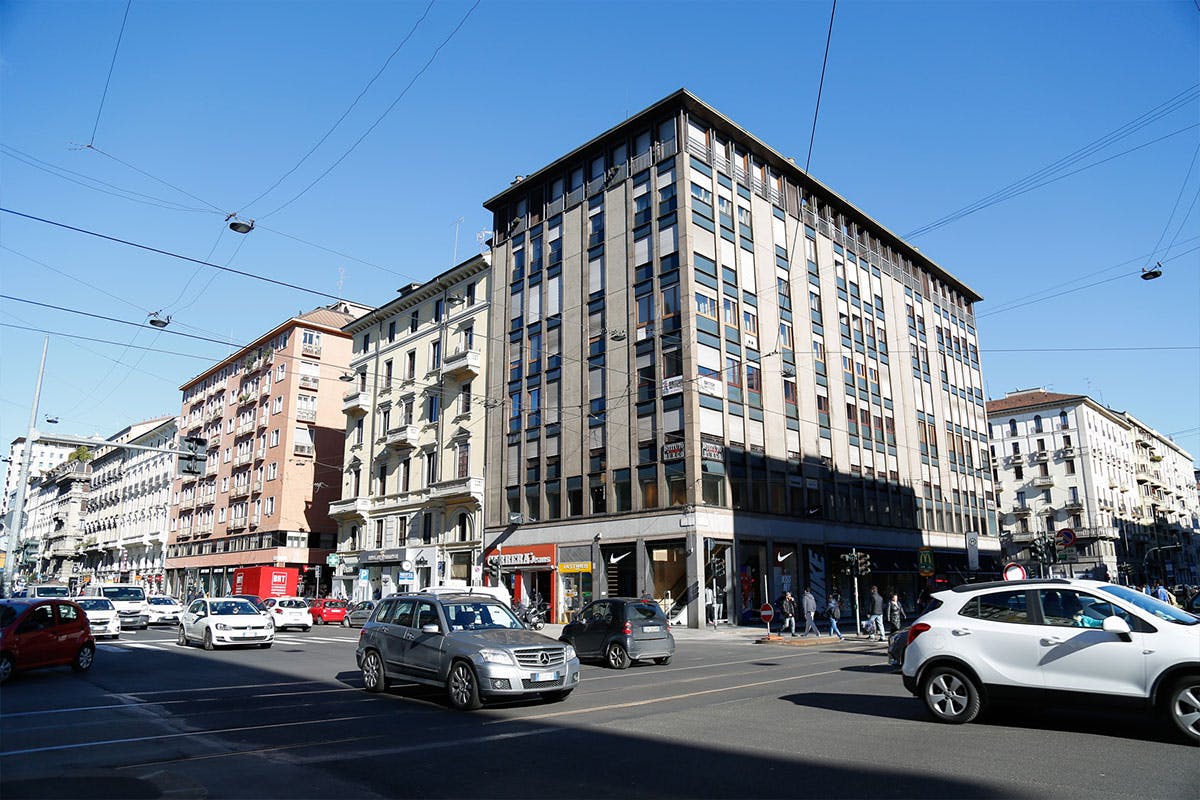 The Corso Buenos Aires is Milan's main "high street" shopping street, stretching over 1km in length and hosting all of the big name high street brands like MUJI, Nike, Zara, H&M and so on. As with all mainstream shopping streets such as London's Oxford Street or the avenue des Champs-Élysées in Paris, I'd be lying if I said you were going to encounter anything unique or culturally stimulating, but if you want your Milan shopping trip to be straight-forward and to the point, then heading down this way isn't a bad way to go.
Carhartt Work in Progress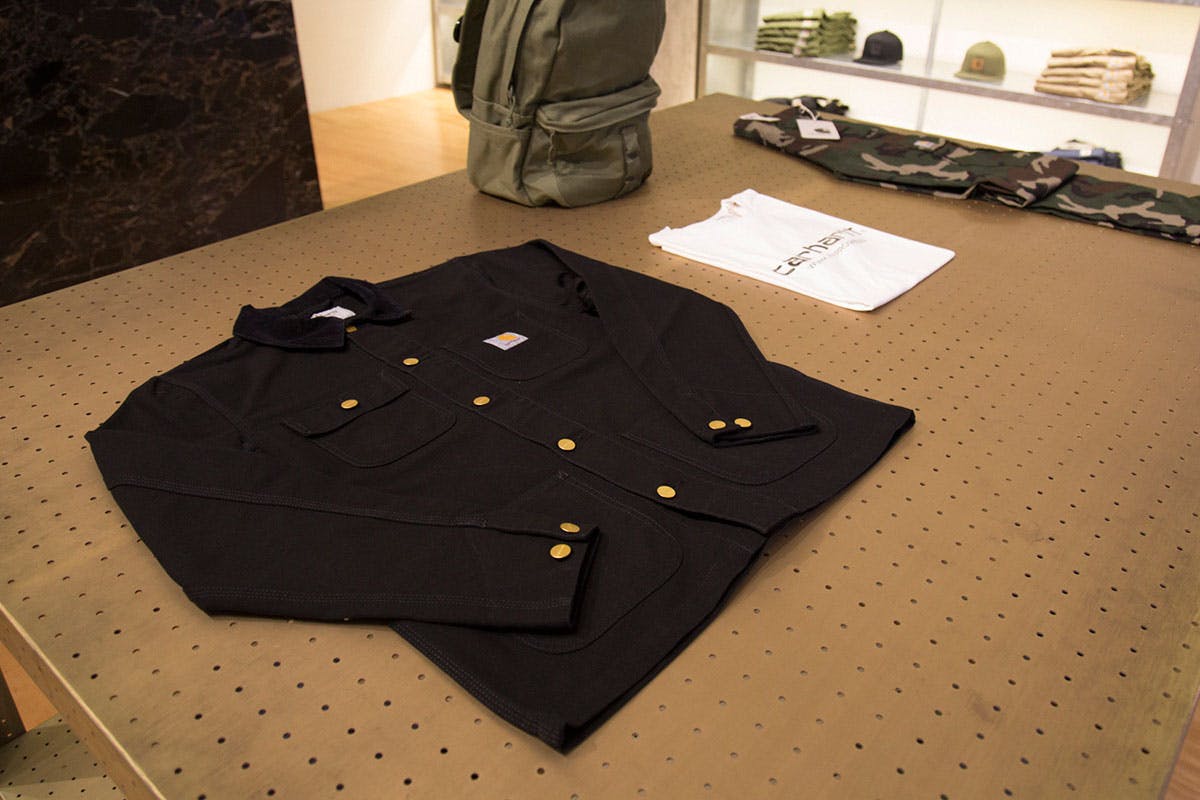 Corso di Porta Ticinese, 105 / Via Francesco Cherubini, 8
Though Carhartt was a strictly-workwear brand in the US until only a few years ago, the brand built a passionate following in a number of European countries as the go-to brand for ravers, writers, skaters, artists and countless other subcultures. Italy was a crucial player with its rich street scenes, so it makes sense that Milan would host not one, but two Carhartt WIP flagships.
Their newer location on the Corso di Porta Ticinese opened in 2015 near the city's south-eastern Carrobbio district, and does the city proud with a crisp, clean presentation, while the more modest OG store on Via Francesco Cherubini is a bit more understated, but no less well-stocked if you're in the area.
La Rinascente Milano Piazza Duomo
Touted as one of the best department stores in the world, la Rinascente's Milan chapter is housed in an incredible ostentatious building at the Pizza Duomo, and could perhaps be thought of as Milan's answer to Harrods. Very chic, very classy and often very expensive, they stock strictly "fashion proper" labels, and do it well. With a roster of the very best in mens, womens, childrens, cosmetics, jewelry, food and homewares, it's an essential stop for anyone who's idea of a Milan shopping excursion should run into five or six figures — with style.
Vintage 55
Via Ponte Vetero, 1
Founded in 1997 as a store that imported classic American denim and clothing, in its twenty years of business Vintage 55 has grown into its own clothing label creating tasteful homages to all things Americana. At the Milan store you can expect to find their own offerings alongside a range of complementary labels like New Balance sneakers.