Our roaming cultural lens is always on the lookout for the best talent coming from every location. From Australia to Korea, be sure to check out the best clothing brands and designers you need to know from around the world.
Cars, beer, electrical appliances, and more cars; fashion is not the first thing that springs to mind when one thinks of German craftsmanship. While brands from the fashion capitals New York, Milan, London, and Paris will always be keen to shout their patriotism from the rooftops, German fashion brands tend to be a little less forthcoming about their roots — a shame, as the nation boasts a thriving fashion scene.
Similar to their Scandinavian cousins, German fashion tends to lie low on the radar, specializing in minimal, disciplined aesthetics that put design first and foremost.
Without further ado, here's a breakdown of the very best German clothing brands on offer in the land of currywurst and bureaucracy.
Shop the best German clothing brands below.
Jil Sander
A designer of legendary status - who The New York Times crowned "The Queen of Less" - Jil Sander has pioneered minimalism in fashion since 1968. That's over 50 years of the low-key aesthetics which have come to dominate Scandinavian and German clothing brands—understandably altering the fashion landscape heavily. Her label has had a rocky history; it was bought out by Prada in 1999, before Jil Sander abruptly quit six months later, sending the company into a tailspin that saw sales plummet and nearly all of the brand's production and design staff resign.
Sander returned to the house in 2003, before resigning again in 2004 - citing insurmountable differences with Prada's CEO Patrizio Bertelli. Prada subsequently appointed none other than Raf Simons to head up the house. After Simons left for Dior in 2012, the label kept a steady course without a big-name creative director, later employing husband-and-wife creative directors Lucie and Luke Meier in 2017; Then it was bought by Only The Brave in 2021, a year in which it's headline-grabbing Arc'teryx collaboration released.
Meanwhile, Sander herself has established her own consultancy; which most notably collaborated with fast fashion giant Uniqlo on their +J collections.
ACRONYM
ACRONYM are world leaders in performance gear, with garments expertly articulated for a range of motion and with high-end technical fabrics for maximum performance. Innovative detailing means jackets can be fully unzipped and taken off in one movement and slung on the back like a rucksack, with mechanisms like the Gravity Pocket, capable of springing items — like a phone — into the user's hand on command. Errolson Hugh's ACRONYM is constantly innovating and pushing boundaries with what clothing can and cannot do — check out the brand's highly tactile FW21 collection for a perfect example of its futuristic, functional design language.
Mykita
The avant-garde eyewear label use next-level technologies to create glasses of unbelievable strength and lightweight — all of which are manufactured onsite at the label's Berlin HQ. Having patented their very-own screwless hinges and offering shades in seemingly every color and lens combination under the sun, the high-end German fashion label is for those who want a little more from their eyewear.
Highsnobiety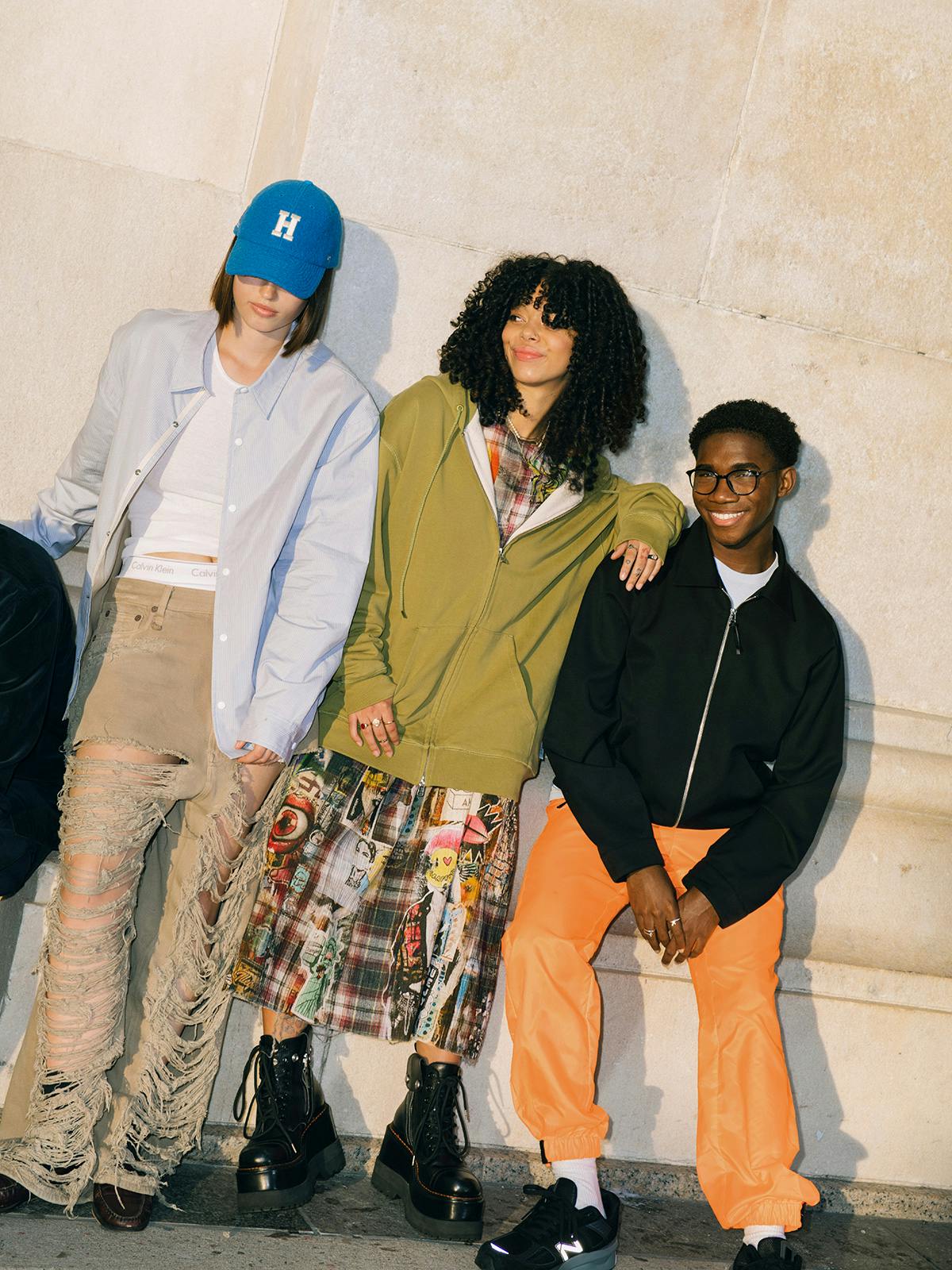 Highsnobiety is the ultimate source for the latest style news, trend guides, and sneak peeks at new most-hyped collabs delivered to you through honest expert opinions. And now you can shop our in-house Highsnobiety clothing added to our carefully curated Highsnobiety shop brand roster.
Founded in Berlin, Germany, HS's own-brand clothing label offers everything from unique collabs and merch drops to staple essentials. Highsnobiety's clothing probes formal items with a new twist, mixing classic shapes with casual and loose-fitting styles. Highsnobiety's AW22 drop offers a selection of cotton-nylon blend waffle knits, straight-leg heavy-wool dress pants, and sleek workwear style mac coats, all in neutral colorways — staples that can elevate your wardrobe. In addition, each item comes with high-end quality, delivering luxury that doesn't break the bank.
PB 0110
In typically Deutschland fashion, Phillip Bree's PB 0110 label specializes in artisan-crafted leather goods that have been stripped back to the bare necessities - meticulously producing minimalist bags and accessories from high-end leathers in spartan, tonal colorways. Think of them as the Common Projects of the German fashion world - with a price to match. PB 0110's natural leathers promise to age beautifully over time, developing a unique, worn patina — just check some of the beautiful examples on their website for evidence.
GmbH
Founded by Serhat Isik and Benjamin Alexander Huseby and a diverse community of collaborators, GmbH is a collaborative brand born from the dancefloors of some of Berlin's most legendary nightclubs. Featuring pieces crafted from deadstock materials sourced from a high-end factory in Milan, the label resists the over-consumption of today's fashion industry, tight jerseys, PVC pants, bulky leather jackets, and tactile vests.
A Kind Of Guise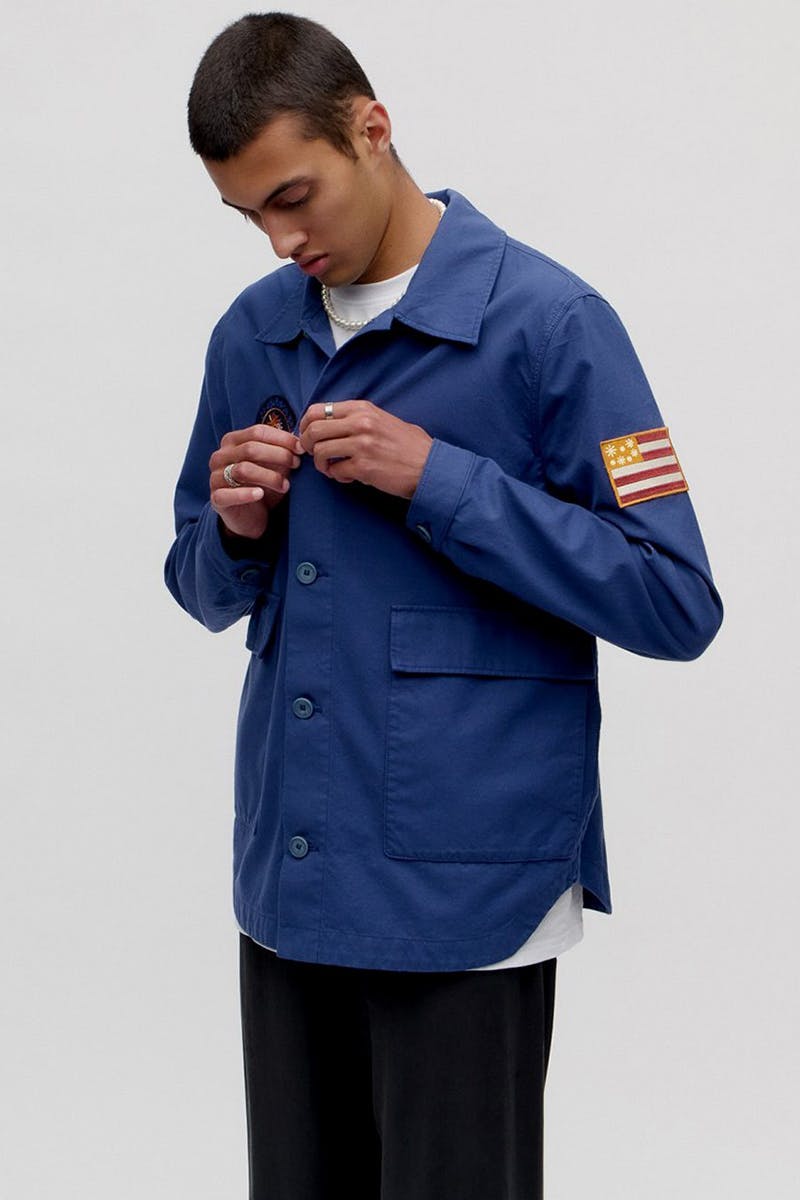 Munich's A Kind Of Guise is one of the most forward-thinking German fashion brands for high-quality menswear. Their domestically made collections reference broad, eclectic influences - making a big step away from their country's typically conservative menswear culture. With A Kind of Guise collections inspired by Mongolian football culture and picturesque highways of North America, A Kind Of Guise's cosmopolitan take on casualwear steps into unknown territories while keeping one foot firmly planted on wearability.
NO/FAITH STUDIOS
A label that has been bubbling around amongst streetwear circles for some years, anyone who has followed NO/FAITH STUDIOS from its infancy will have seen the label transition from a graphics-heavy streetwear label to one producing some of the most innovative and experimental silhouettes imaginable.
Never abandoning its streetwear routes, the label combines punk-inspired distressing with utilitarian detailing to create a distinctive look. Based in Cologne, the label's designer Luis Dobbelgarten is surely one to watch in the fledgling German fashion scene.
Kasia Kucharska
The winner of our very first fashion prize, Kasia Kucharska is the Berlin-based label creating body-conscious clothing made of latex. Created using a self-developed digital printing technique without any waste material the innovative techniques used to create its figure-hugging creations are unlike those found anywhere else.
Bringing a contemporary twist to the 17th and 18th-century use of lace that it is inspired by, its distinctive technique has been used to make everything from dresses to socks.
Souvenir Official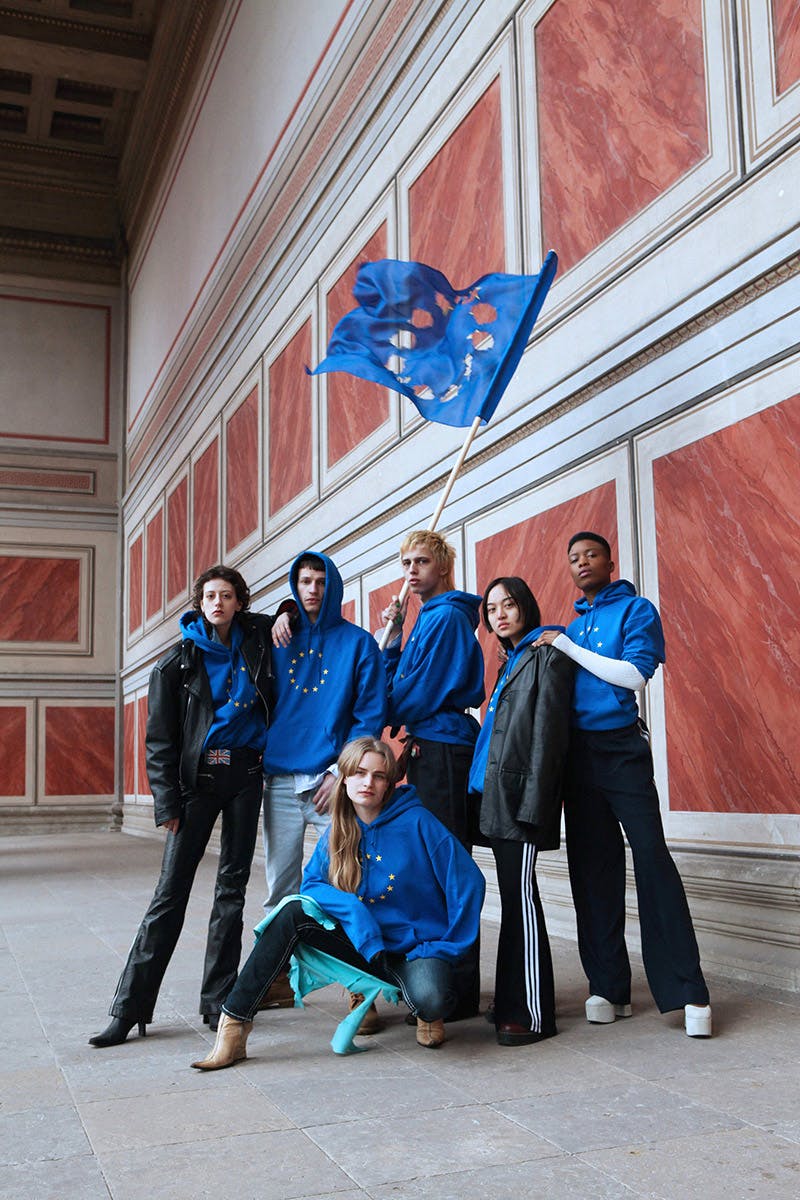 Created as a response to Brexit, Souvenir is a streetwear label that is promoting togetherness through its EU-inspired motifs and slogans such as "protect peace" which it prints across its range of tops.
On paper, a coming together of politics and streetwear could be seen as contrived but Souvenir has managed to include important messages into clothing that you will genuinely want to wear. Also, the eco-friendly techniques it uses are welcomed in a scene that plays a big part in fashion's sustainability problem.
Hien Le
Among the niche of minimalist German clothing brands, the Berlin-based designer Hien Le's men's and women's garb stands out for its focus on discreet garments and subtle detailing. Each collection sticks to a distinct palette; whether it's electric blues or soft nude tones, Hien Le keeps things tonal - letting cut and fabrication do the talking. As well as a full arsenal of ready-to-wear gear, the label has also branched out into their own unique fragrance; "delicate but explosive," in their own words.
adidas
To say adidas is an icon of streetwear would be an understatement. Indeed, the undisputed king of German clothing brands is so ingrained in sneaker and street culture that you'd be forgiven for thinking it was birthed in America. The brand with the Three Stripes has found adoration everywhere from old-school rappers to British football hooligans, all of whom are drawn to the brand's sporty-yet-timeless design language and commitment to innovation.
While nowadays adidas's biggest competitor is Nike but it's worth remembering the altogether more intimate conflict that runs through the brand's history. The brand's founder Adolf Dassler initially designed footwear with his brother Rudolf back in the 1940s, before the pair split and Dassler's brother went on to found PUMA. Their hometown of Herzogenaurach is still divided to this day.
PUMA
Founded by adidas founder Adolf "Adi" Dassler's brother and arch-rival Rudolf, PUMA sneakers and sportswear pedigree is perhaps less iconic, but by no means insignificant. From cult classic shoes like the PUMA Suede and the PUMA State up to contemporary collaborations like PUMA and Rihanna Fenty Creeper, Herzogenaurach's second-most famous label has a long and illustrious streetwear history - albeit one that lies in the shadow of their arch-rival's.
Frisur
One of Berlin's younger talents, Frisur produces quintessentially European men's and women's collections - that means minimal detailing, spartan colorways, and an emphasis on cut, fabrication, and utility. The brand's full lineup of ready-to-wear garments are executed either tonally or with careful color-blocking; combining "Scandinavian simplicity with German functionality" as the label puts it.
Ucon Acrobatics
Veterans of Berlin's fashion scene, Ucon Acrobatics have been quietly working on their men's and women's collections since 2001, concentrating on bespoke fabrics and tailored cuts. Standout patterns are balanced by a tasteful eye for detailing, while colors are used with typically German discipline. As with so many of their peers, low-key design is kept at the forefront of the label's priorities.
032c
Founded in 2000 and headquartered in Berlin's Kreuzberg, 032c is an unorthodox addition to the roster of German clothing brands. Originally started as a contemporary culture magazine, they expanded into apparel only recently under the creative direction of Maria Koch.
032c's clothing line serves as an extension of its magazine's editorial agenda, comprised of graphic and embroidered hoodies, t-shirts, and much more, celebrating the magazine's collaborations with the likes of ALYX.
VOR In German, "Klar" means "clear." It's also the word Munich-based footwear brand VOR uses to describe its razor-sharp design methodology. This is elevated lifestyle sneakers done right — utilizing only the finest materials with a near-obsessive commitment to perfection. If you're looking to invest in a high-grade Stan Smith alternative that will last a lifetime, look no further than the brand's celebrated 3A model.
OBS
Engineering collective OBS made a splash with its knock-out leather selection of bags, but there's much more to the brand than leather accessories. Although it's relatively new on the scene, the brand's uber-sleek and hyper-futuristic designs are reminiscent of other technical streetwear labels such as A-COLD-WALL*.
g-lab
If you're looking for athletic brands that will withstand fall and spring showers, g-lab is your label. The weatherwear brand combines contemporary fashion aesthetics with true performance, ensuring you stay dry while looking the part. Utilizing multilayer fabrics with a water column of up to 10.000mm, g-lab's garments will protect you from even the most inclement weather.
In related news, be sure to check out what the best Italian fashion brands have to offer. And if that's not enough, here are some Russian brands you should know.