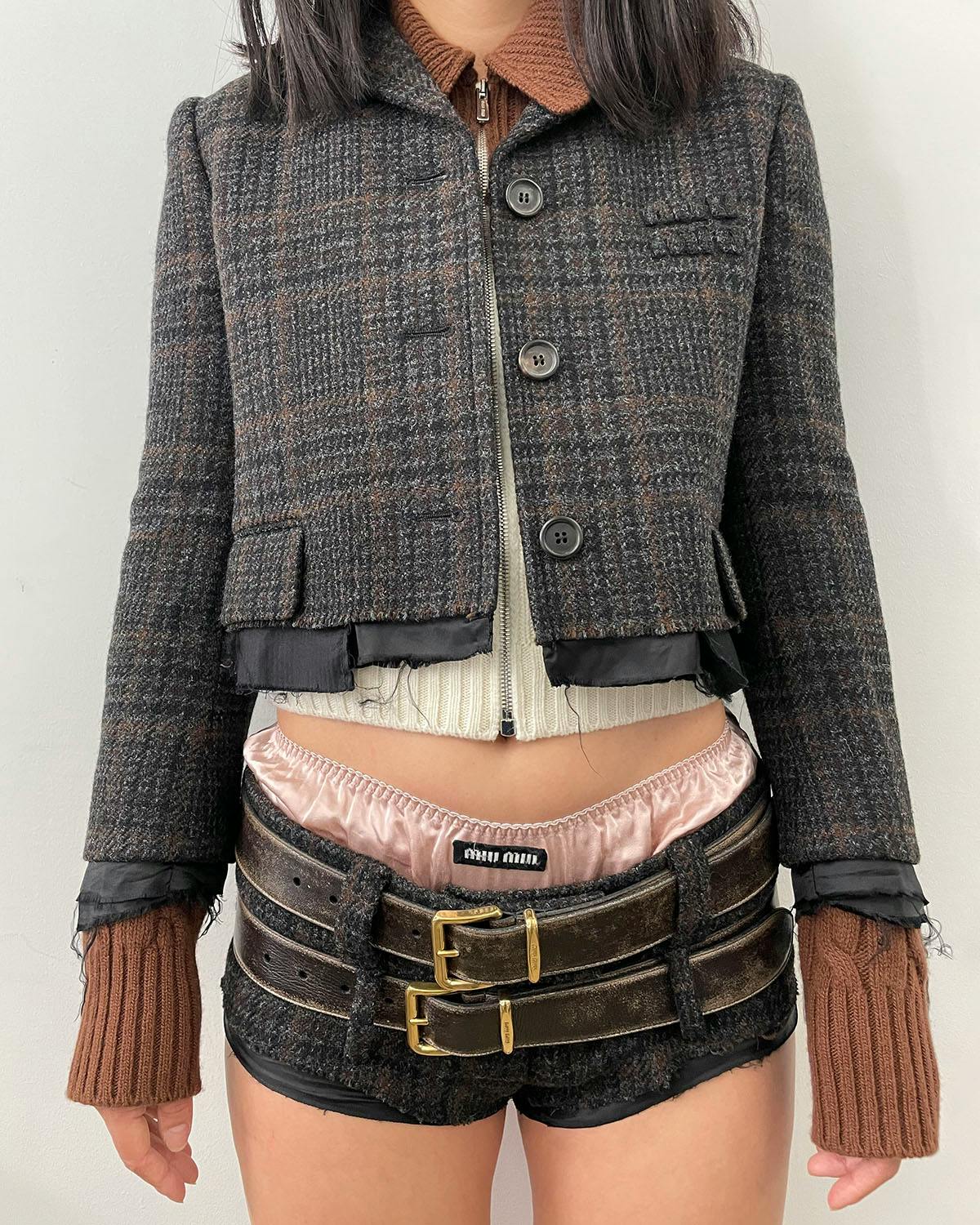 Wake up, babe. Miu Miu's Fall/Winter 2022 set is about to hit stores, and we got to take it for a whirl.
The label's infamous shredded mini skirt, arguably the most viral look of Spring/Summer 2022, is winterized for the fashion girlies determined to keep living their low-rise fantasy into the chillier months: the micro-mini is transformed into a pair of teeny tiny shorts, constructed of fall-friendly wool tartan.
Just like their predecessor, the shorts are dangerously low rise. A pair of higher-rise logo briefs are intended to be worn underneath, offering marginally more coverage (and a cute visible undies moment). The shorts are also constructed with double-stacked belt loops, a stylish touch that I implore other brands to adopt. Belt layering: absolutely.
On the runway, the bottoms were styled with argyle sweaters, long leather coats, and tiny purses. The look that we took for a test drive — number 25, to be exact — paired the hot pants with a matching tartan jacket, layered over a knit sweater.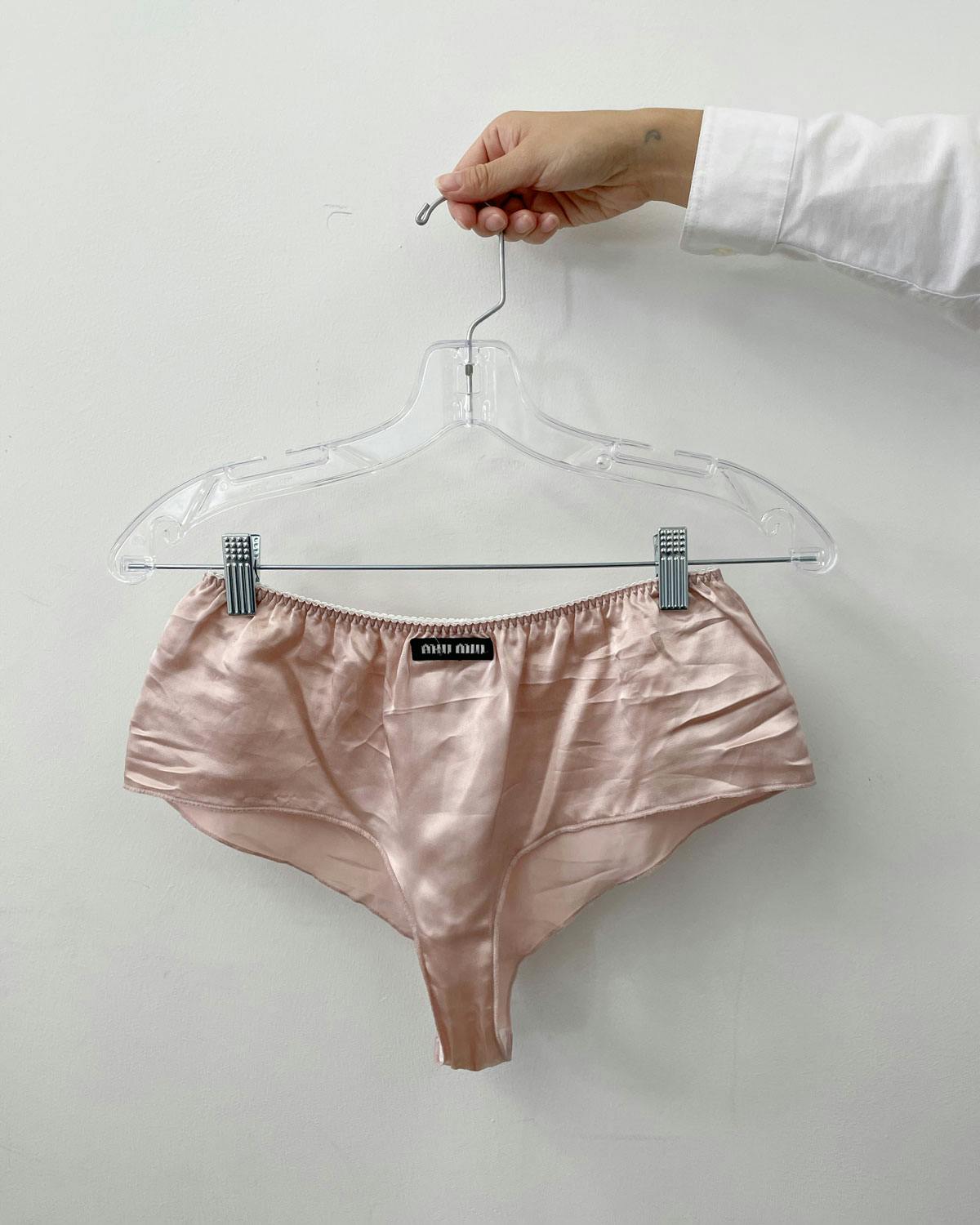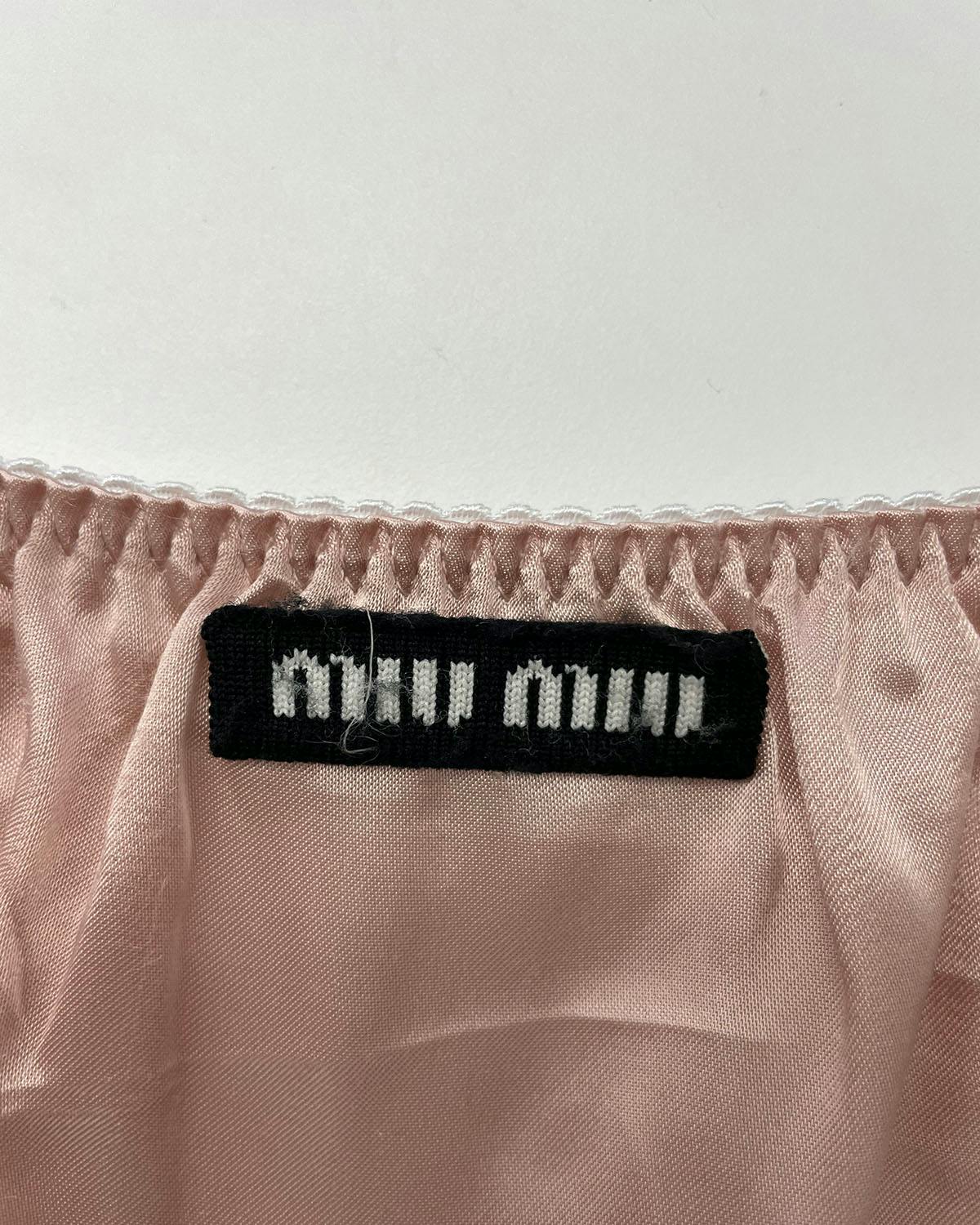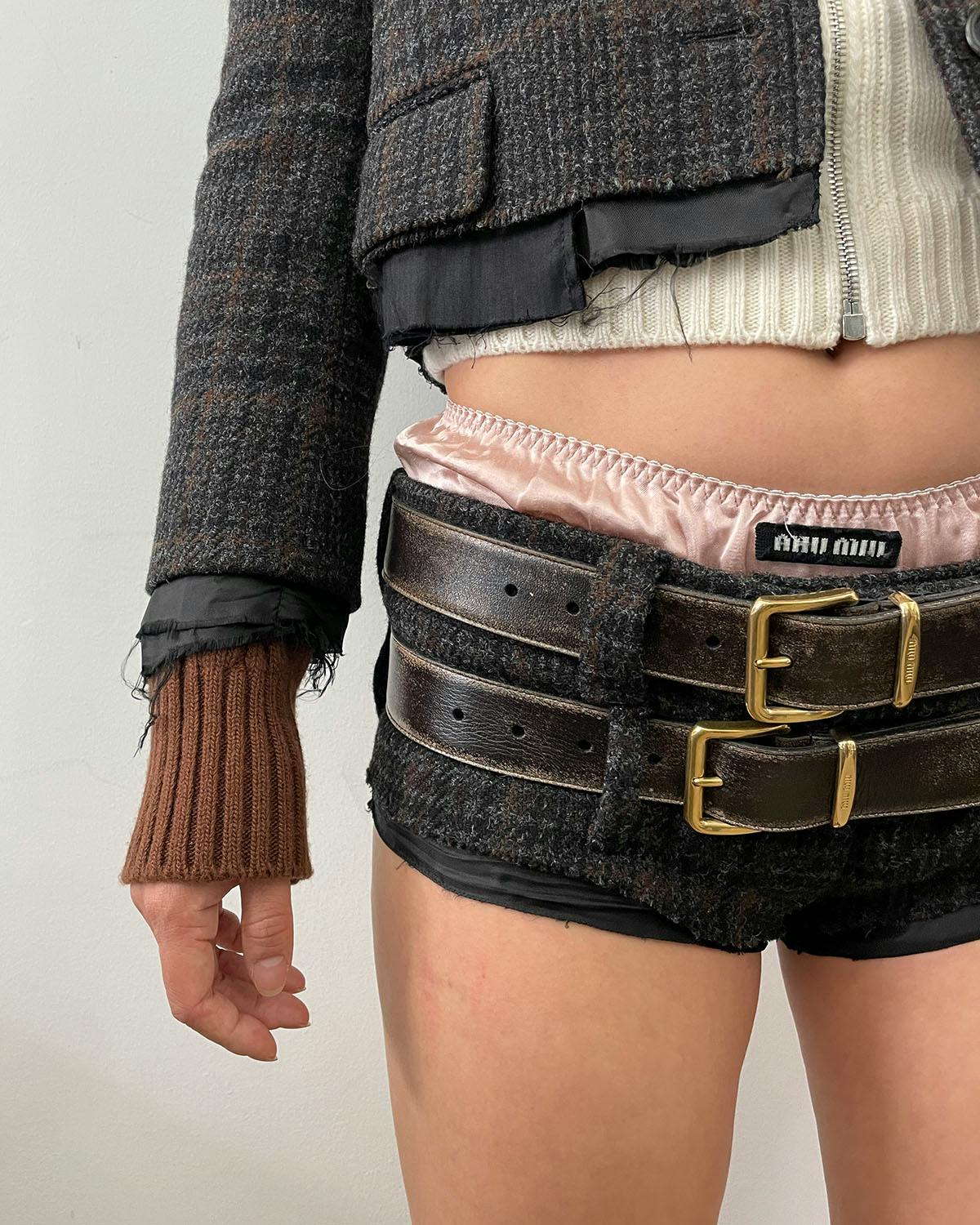 On hangers, the set looks intimidatingly small. But it's surprisingly wearable, at least for those who don't mind showing lots of leg (and a bit of stomach). Don't get me wrong — it's a lewk, as in you will draw stares. But once I put it on, the prospect of participating in one of fashion's most outrageous trends didn't seem as scary.
There's a certain rush that came with slipping into the set. Maybe it was the thrill of placing garments that some brand as totally ridiculous onto my body, maybe it was the excitement of getting up close and personal with a runway look I've been drooling over for months, maybe it was the feeling of power that comes with baring our bodies on our own terms.
I suppose that's the magic of fashion, though: to make wearers feel something, emotional or tactile. Well done, Miu Miu.
Shop our favorite product