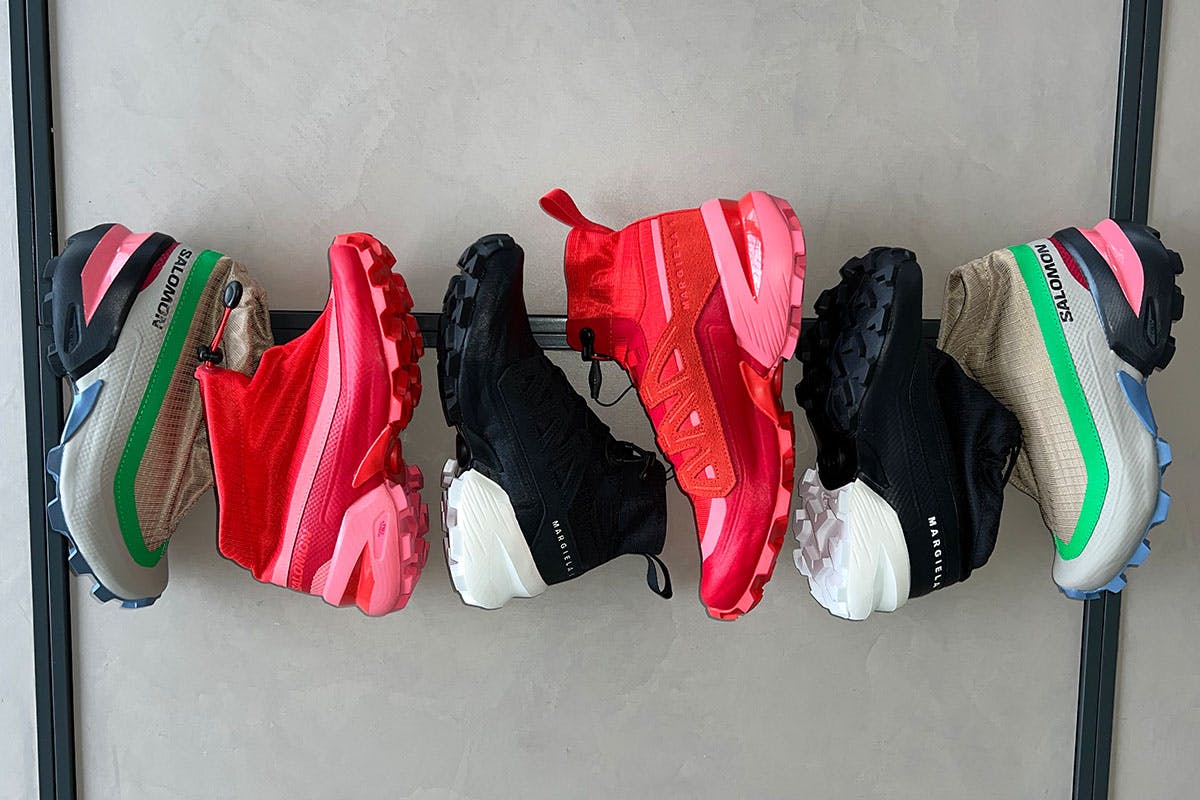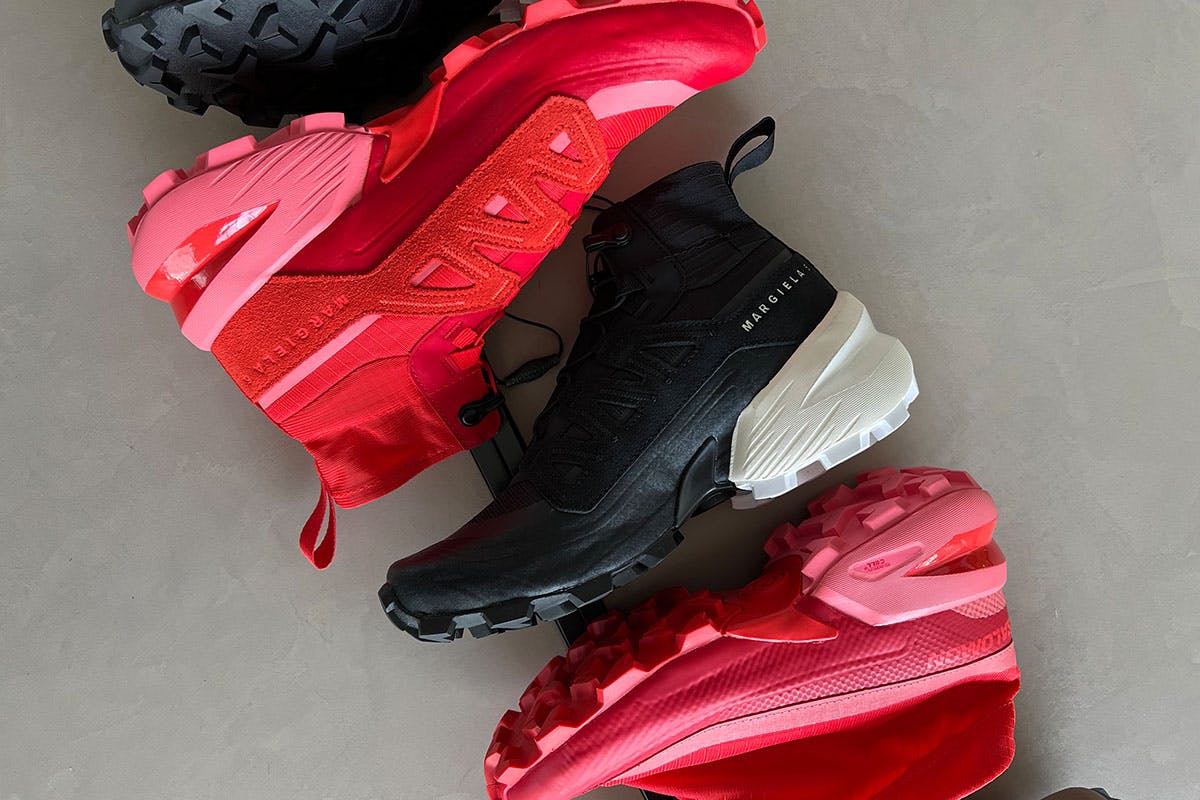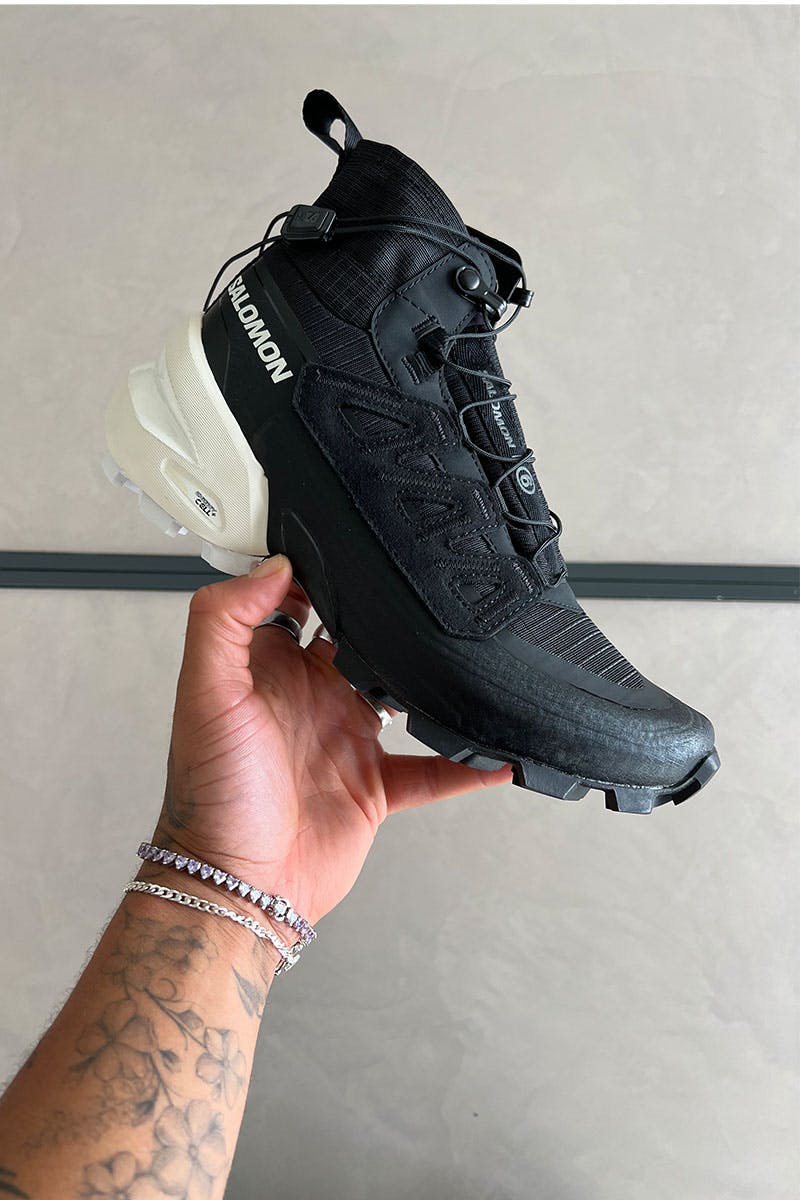 Deeply rooted in heritage and driven by performance, Salomon has carved out a lane in which it dominates. Trusted as an industry gold standard for trail-ready sneakers, its innate understanding of color palette creation has made it one of fashion's most treasured footwear brands.
While runways are a far cry from mountain peaks, its high-end elevation has enriched its legacy, and thanks to MM6 Maison Margiela, a new era is underway.
Salomon's fashion ventures are few and far between, with CDG leading the charge with several statement pairs under its belt. Experimental and bold by nature, stepping beyond the bounds of Sportstyle and trail adventures has showcased the untapped potential Salomon possesses, and with MM6 Mason Margiela, this potential is further unlocked, pushing aesthetic boundaries to deliver sneakers best described as artistic showcases.
First hitting the ground running at MM6's AW22 show at the start of the year, the footwear collection quickly demanded attention. Dressing Salomon's flagship verticals with rain-ready shrouds, the silhouettes did all the talking, with little information filtering through until now.
A marriage of performance and style, street, runway, and mountain, the collection is a true bridge of worlds.
"Our motivation was to create a shoe that could easily transition between cityscapes and the great outdoors — a single product that both maintained Salomon's high-performance specifications and also resonated with MM6 Maison Margiela's contemporary aesthetic," the MM6 team said in a statement.
"The core idea, though, was the same as it always is for us. Our goal was to push Salomon's performance-driven designs to such an extreme that they seamlessly integrated into the MM6 Maison Margiela wardrobe."
The concept, which was explored further in the brand's SS23 show, has birthed the Cross High and Low.
Each of the sneakers' verticalities has been expressed in oppositional palettes. Modest pairing of black and white serves a strong opposition to all-red fittings, while the low-top variation is also served in a multi-color palette comprising tan, green, grey, and blue.
As the pair's relationship continues to develop into 2023, and perhaps beyond, there's much to be desired yet. For now, you need only wait until November 11 to pick up pairs of the new MM6 Maison Margiela x Salomon Cross High & Low online.
Shop our favorite products