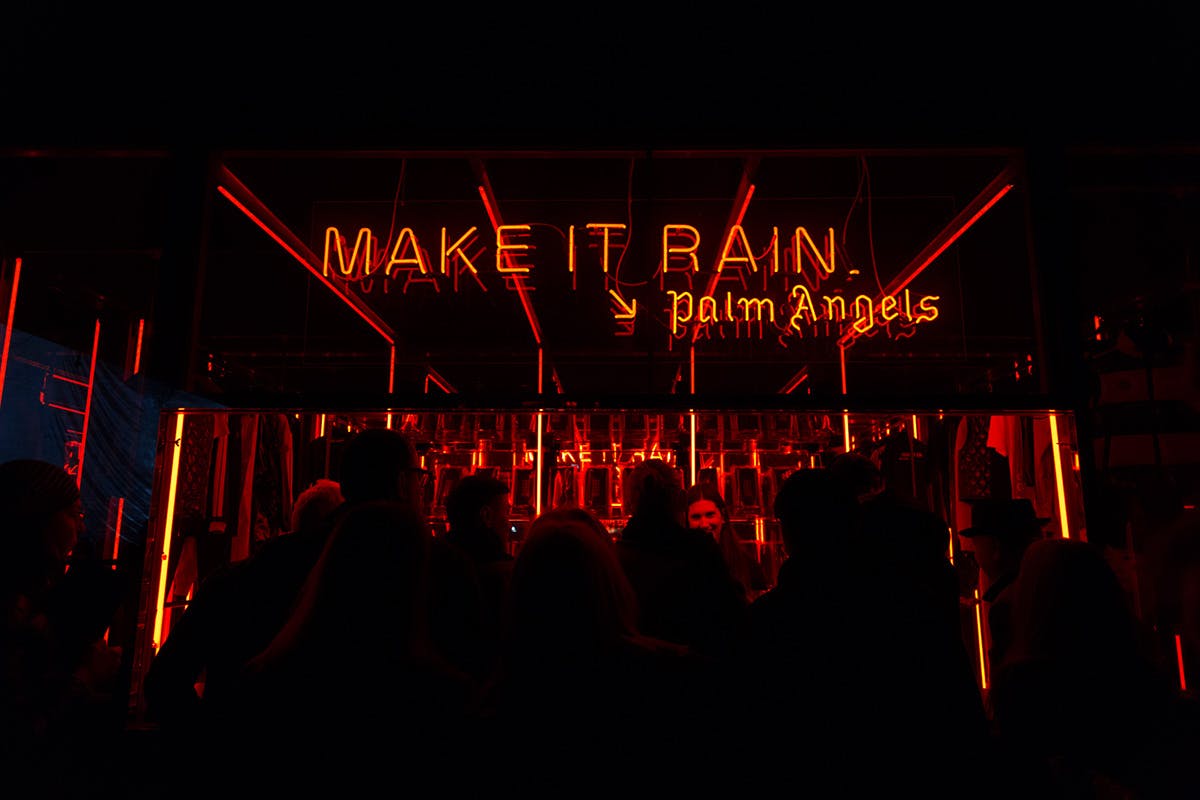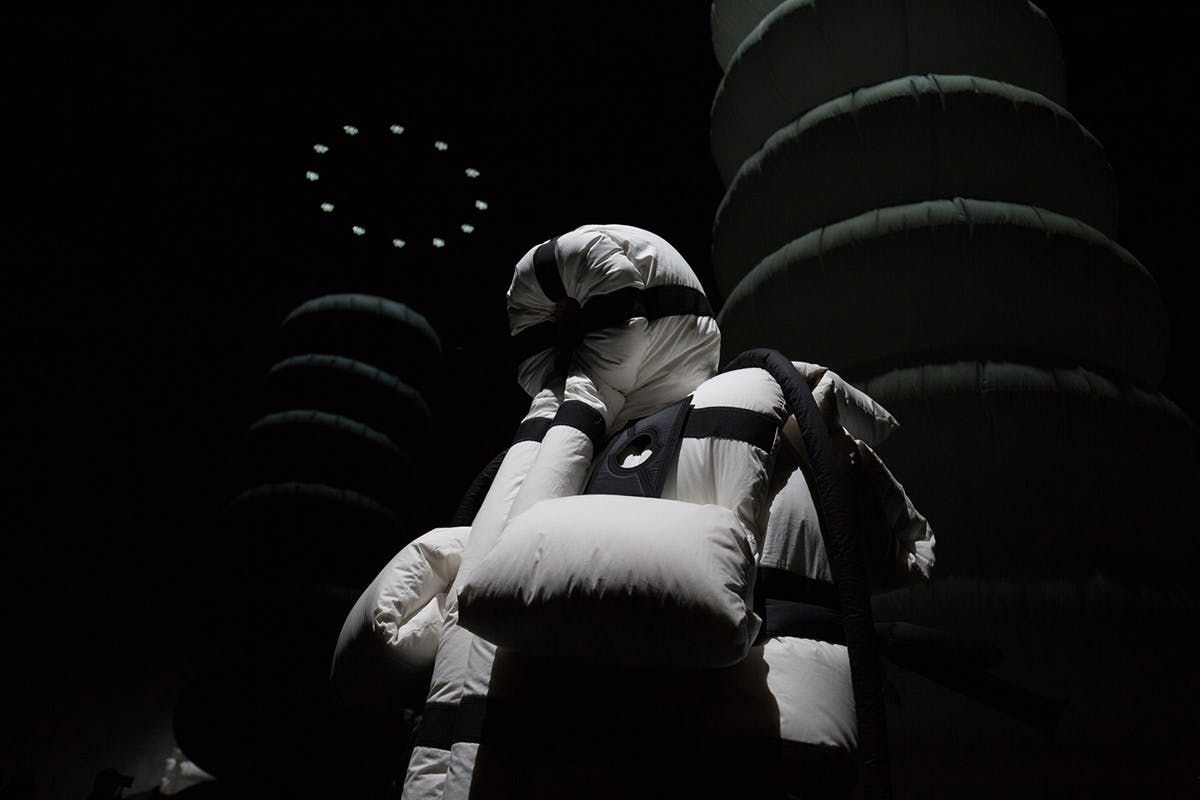 This Tuesday night during Milan Fashion Week's opening, Moncler revealed the highly anticipated Moncler Genius Building—a conceptual space built to house the Moncler Genius collections that have been designed in collaboration with Hiroshi Fujiwara, Francesco Ragazzi of Palm Angels, Craig Green, and other well-known names.
Moncler packed out the Palazzo Delle Scintille—a 15,500 square meter exhibition space—with an international crowd excited to finally discover what Moncler had been hiding and shrouding in mystery for weeks.
Upon entering the Palazzo Delle Scintille, the mystery continued. The space was filled with large tent-like shapes of all sizes shrouded with silver fabric, surrounded by smoke and glittering under bright spotlights. It looked like the silver shrouds would at once fall away for a big reveal but instead, following a long wait and a sudden countdown, curtains within the silver fabric opened and guests were invited inside the designers' minds one at a time.
None of the spaces featured a traditional runway presentation. Instead, the capsule collections were displayed on mannequins in a humid jungle; in an eerily dark room; hung from the ceiling; and on models performing a snow angel dance routine reflect in an enormous mirror. Francesco Ragazzi of Palm Angels took the most unorthodox approach, hosting two booths advertised by the slogans "Make It Rain" and "I'm So High." Ragazzi and his team simply handed out free t-shirts periodically to keen attendees throughout the two-hour event.
In the build-up, Moncler explained that with this new project it would "let creativity run wild," and it certainly backed up its claim. Pierpaolo Piccioli of Valentino put together a monastic collection disturbingly reminiscent of the women's uniforms in the recent adaptation of The Handmaid's Tale, which was then surrounded by the work of artist and monk Sidival Fila. Craig Greens' collection was typically conceptual and yet utilitarian, denoting inflatable life jackets. Hiroshi Fujiwara of Fragment brought preppy, and in places grungy, vibes to the table with a sense Americana and mountaineering.
Moncler didn't stop at human clothes either. Happy pooches clad in tiny Moncler outfits ran joyfully around a doggy obstacle course as the brand showcased its animal jackets.
The Moncler Genius Building acts as the project's central hub. Within the space, each designer's individualized cell represents a different facet of the brand's identity and alludes to its unique vision for the future of fashion and design. The result is a grand composite of extraordinary minds united by the desire to innovate and create the new.
Moncler's President and Creative Director Remo Ruffini hopes these monthly capsule collections will disrupt the traditional, biannual fashion schedule. They'll release in a similar fashion to the routine "drops" employed by some streetwear brands in the hope to provide consumers with newness far more regularly.
Moncler will launch a collection once a month starting June. Clothes and accessories from its collaborative lines will be available in cities around the world at boutiques, selected stores, and pop-ups.
We'll bring you all the details on the drops nearer their release dates but follow Moncler on Facebook, Instagram, and Twitter for all the latest updates.