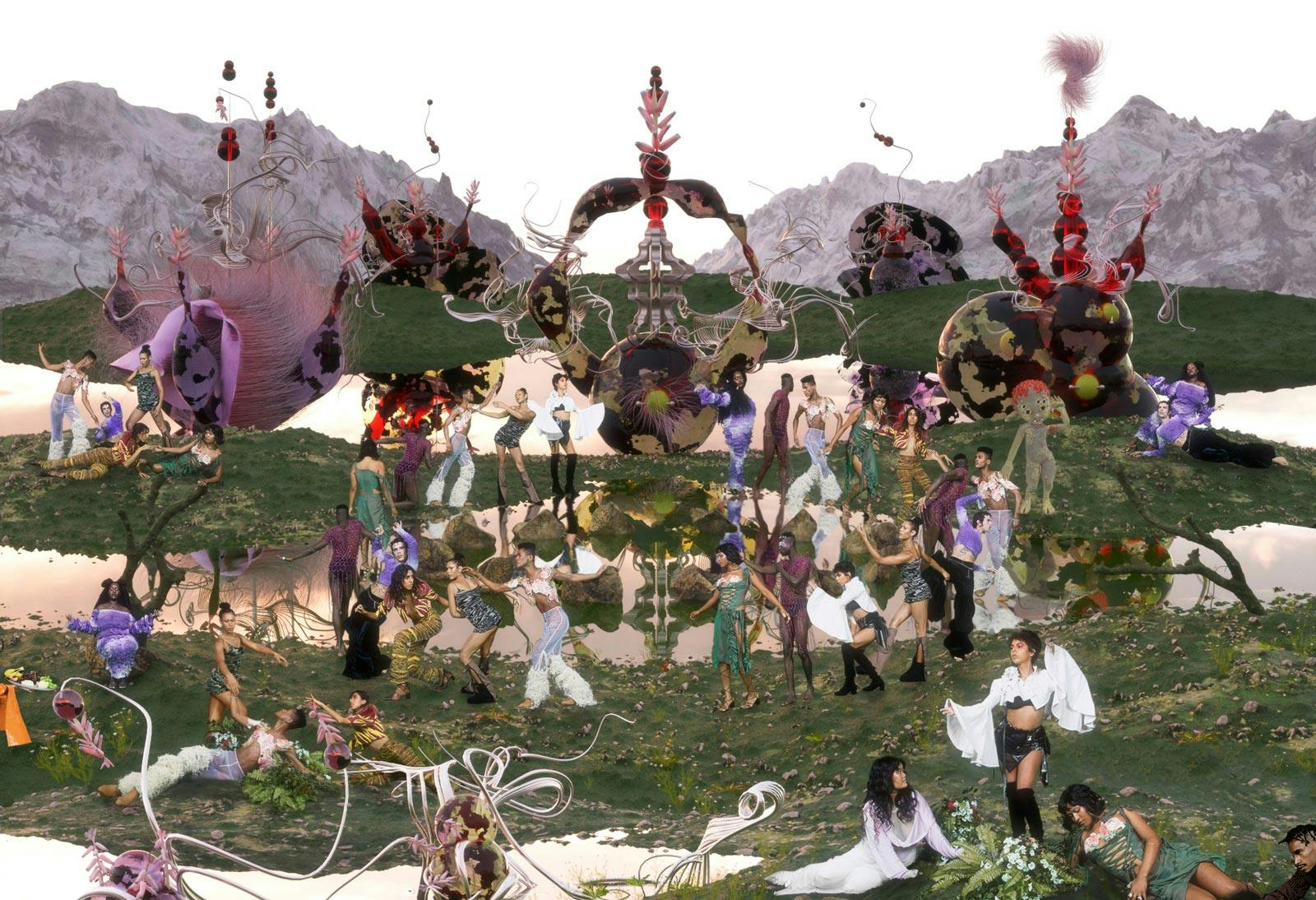 GARDEN OF UNEARTHLY DELIGHTS
This piece appears as part of BERLIN, BERLIN — a week-long virtual celebration of creativity in the city Highsnobiety calls home. See the full series here, and shop our BERLIN, BERLIN merch here. 
We're almost two years into the pandemic, and people are getting restless. Not the quarantine-induced restlessness that made some people run laps of their living room, and others suddenly really get into Clubhouse and day-trading. No, this is the kind of restlessness that's making people move countries, quit their crappy jobs, and generally re-think their life.
For Leanne Mark, Soul Suleiman, and Noah Shakoor, lockdowns made them look at the current landscape they were working in, and ask, does it have to be like this? Things that seemed inevitable — like a "sk8er boi-turned-agency-bro" repackaging your ideas and making a profit solely because of his relatability to those in power — suddenly felt intolerable. As a response, they founded MOTHER.LOADING, which they describe as "a consequence of what was otherwise an intense, challenging and inward-looking year for many, including us."
"In a sense, MOTHER.LOADING was founded not just to start a business, or to organize ourselves as creatives, but to create a genuine opportunity for people with diverse backgrounds, experiences, and especially marginalized folks to play, innovate, and collaborate creatively." Mark explains. "And to do all that without the gatekeeping, scrutiny, or unchecked xenophobia that many of these structures, spaces, institutions, and individuals of power in creative spaces have and perpetuate."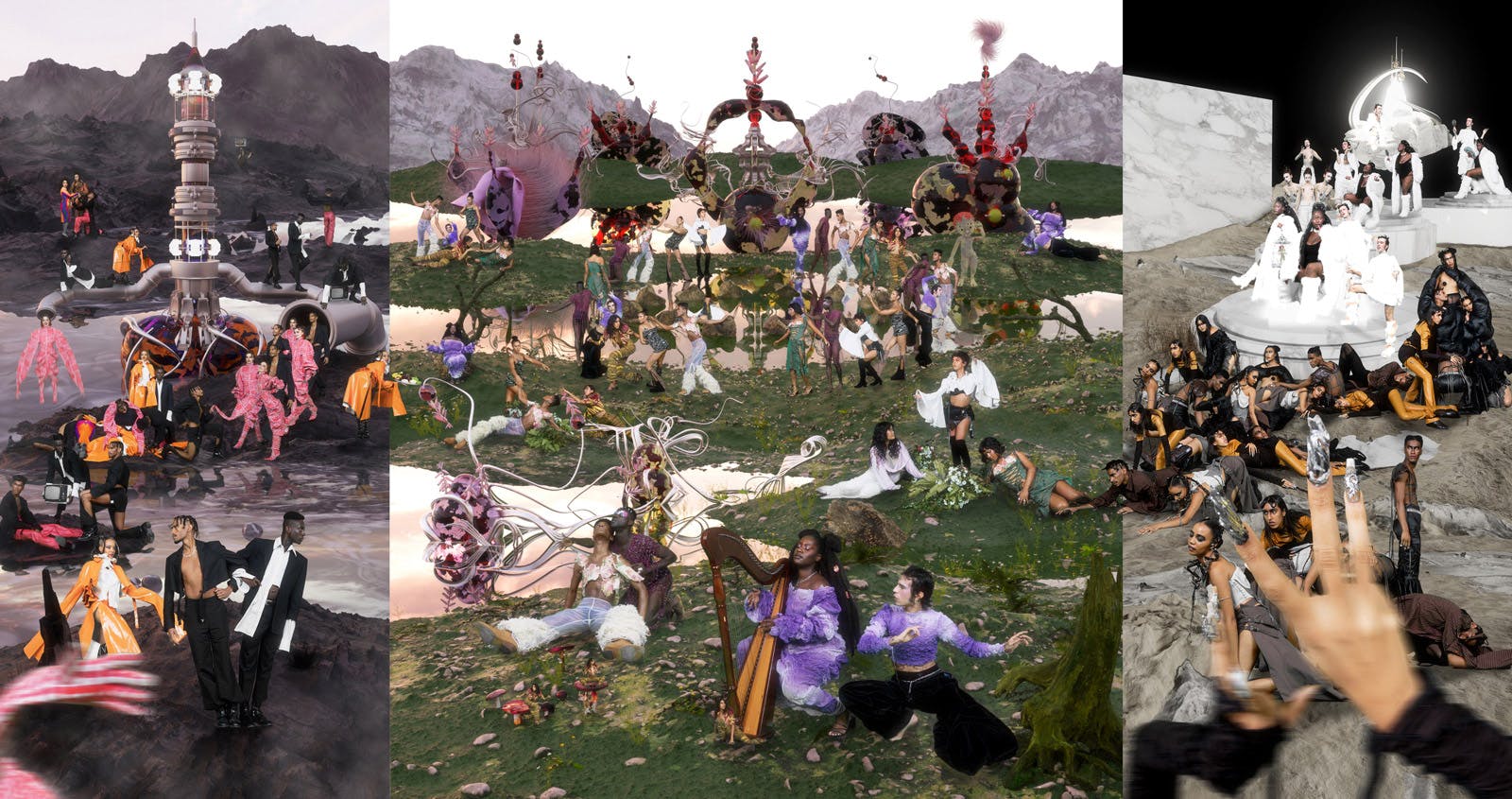 GARDEN OF UNEARTHLY DELIGHTS
Basically, MOTHER.LOADING is putting the power in the hands of the actual artists and creatives — and getting them paid in the process. For their contribution to BERLIN, BERLIN, the group wanted to produce their own spin on the classic Hieronymus Bosch triptych, The Garden of Earthly Delights. Partnering with artists Melanie Glück, Hannah Rose Stewart and photographer Joseph Kadow, The Garden of Unearthly Delights was born.
"We were attracted to the painting as a vehicle of reimagining the past and our potential futures," Mark says. "Berlin is experiencing a renaissance, and we want as many voices, perspectives and creatives to be a part of the democratization of our creative scene."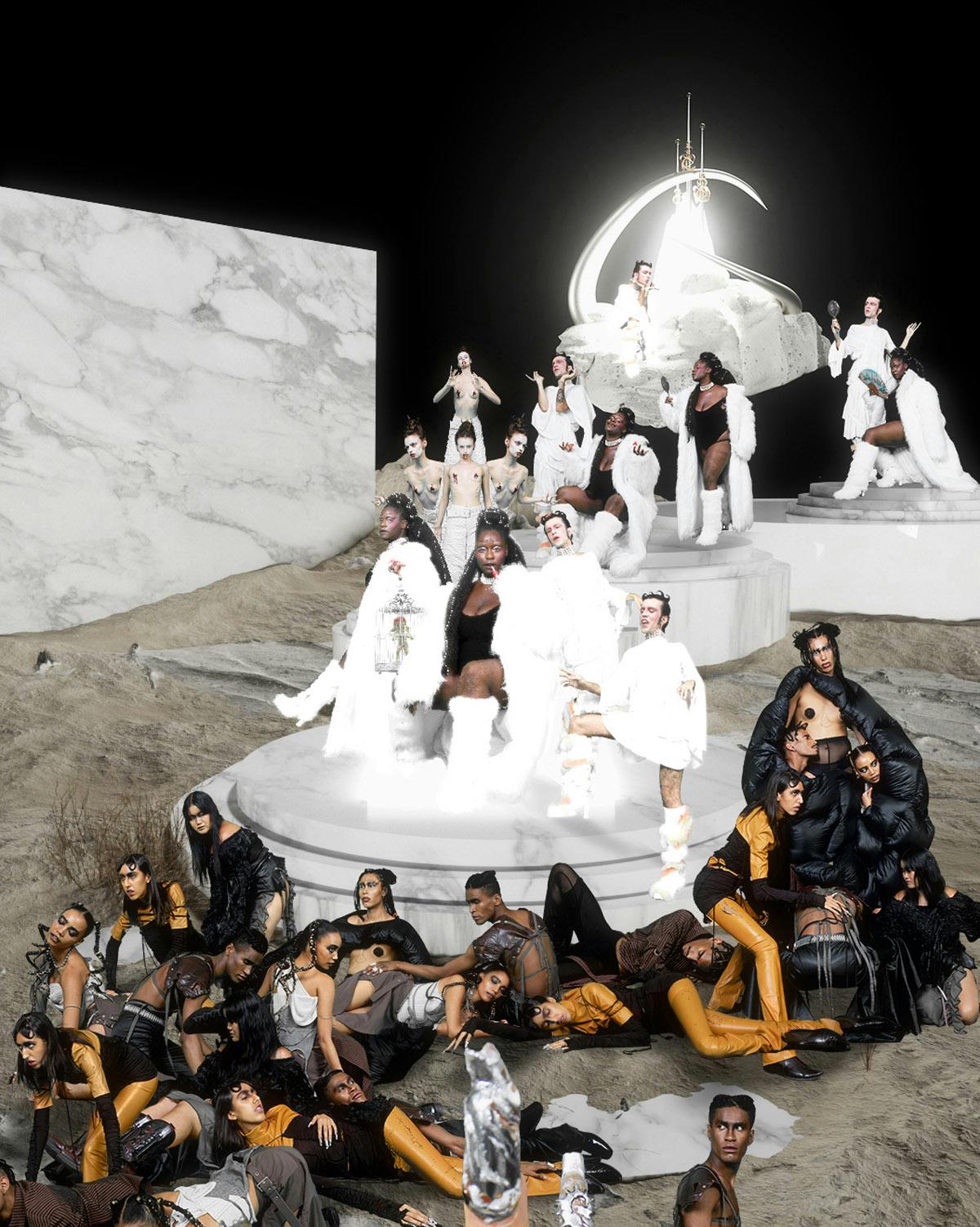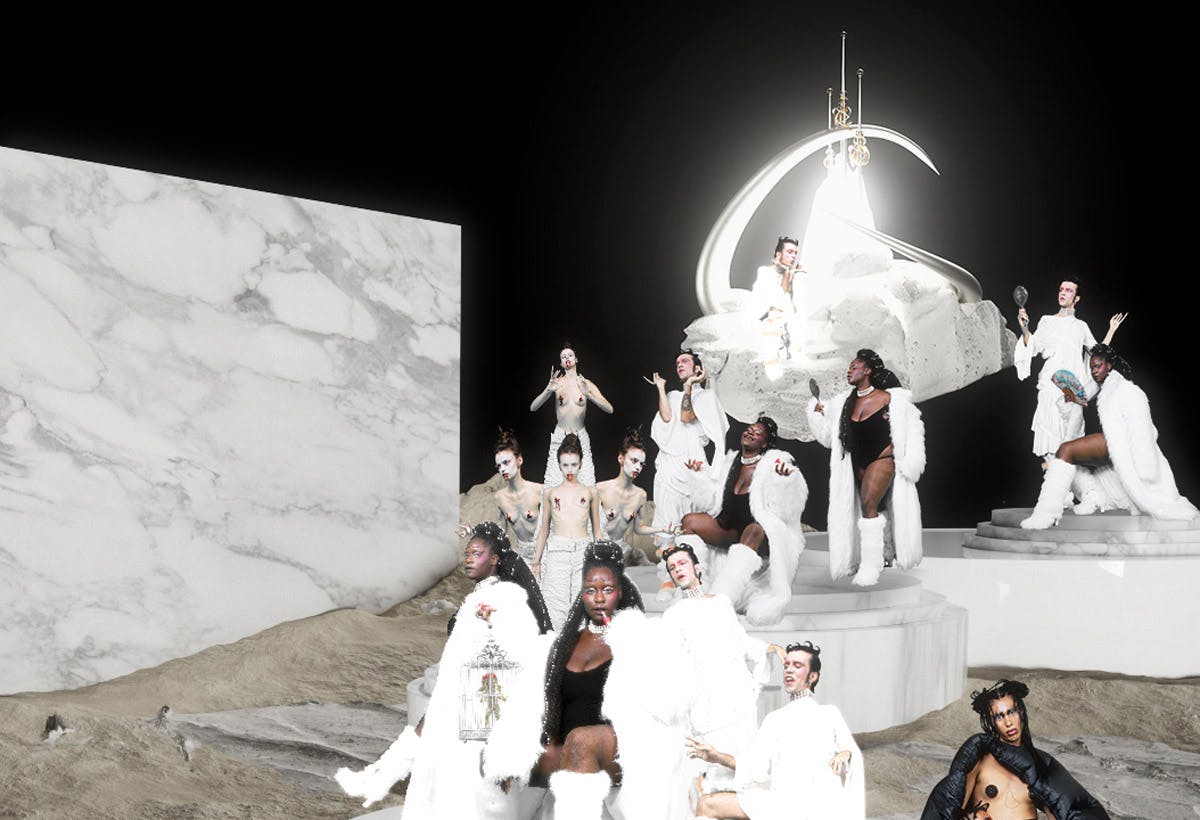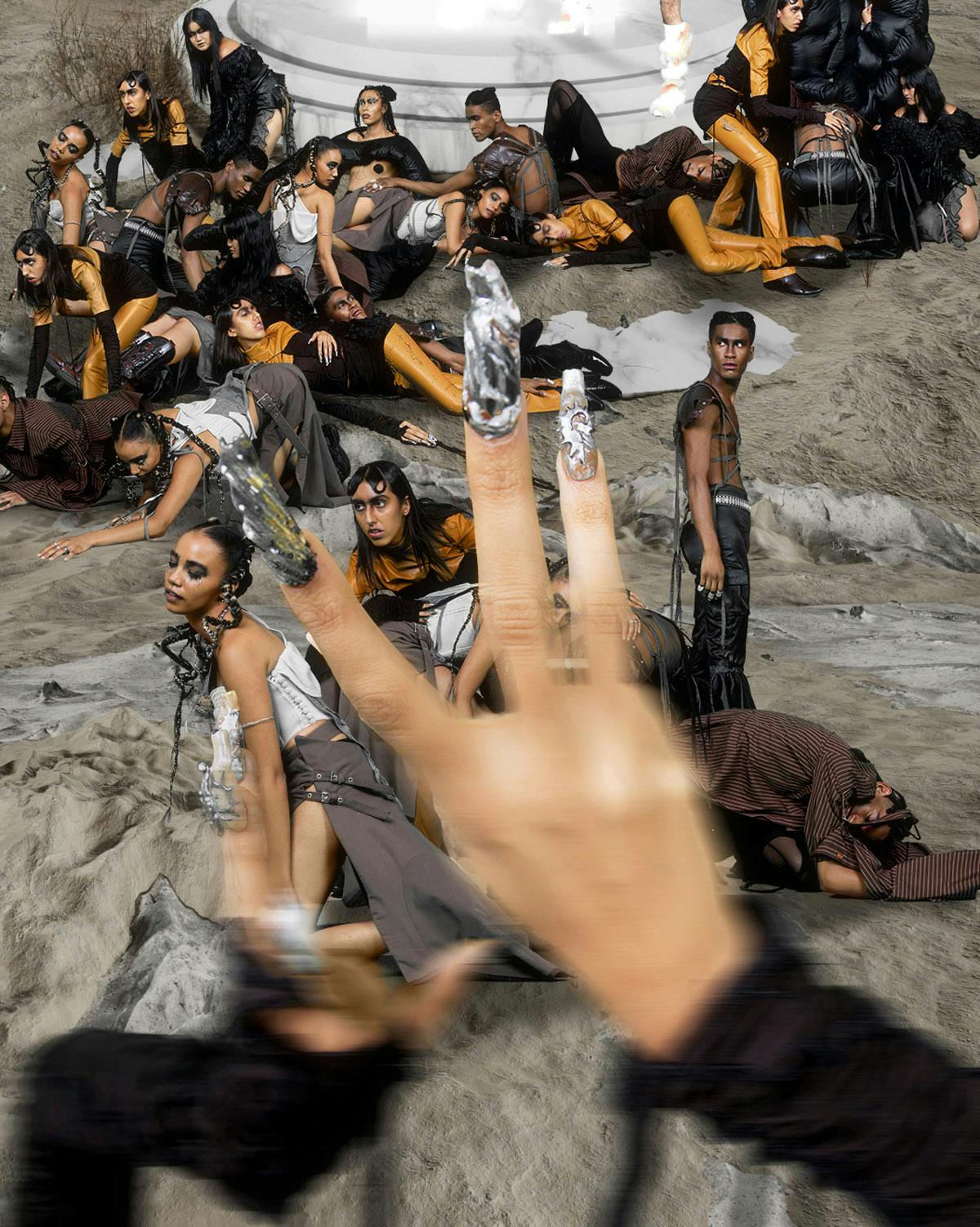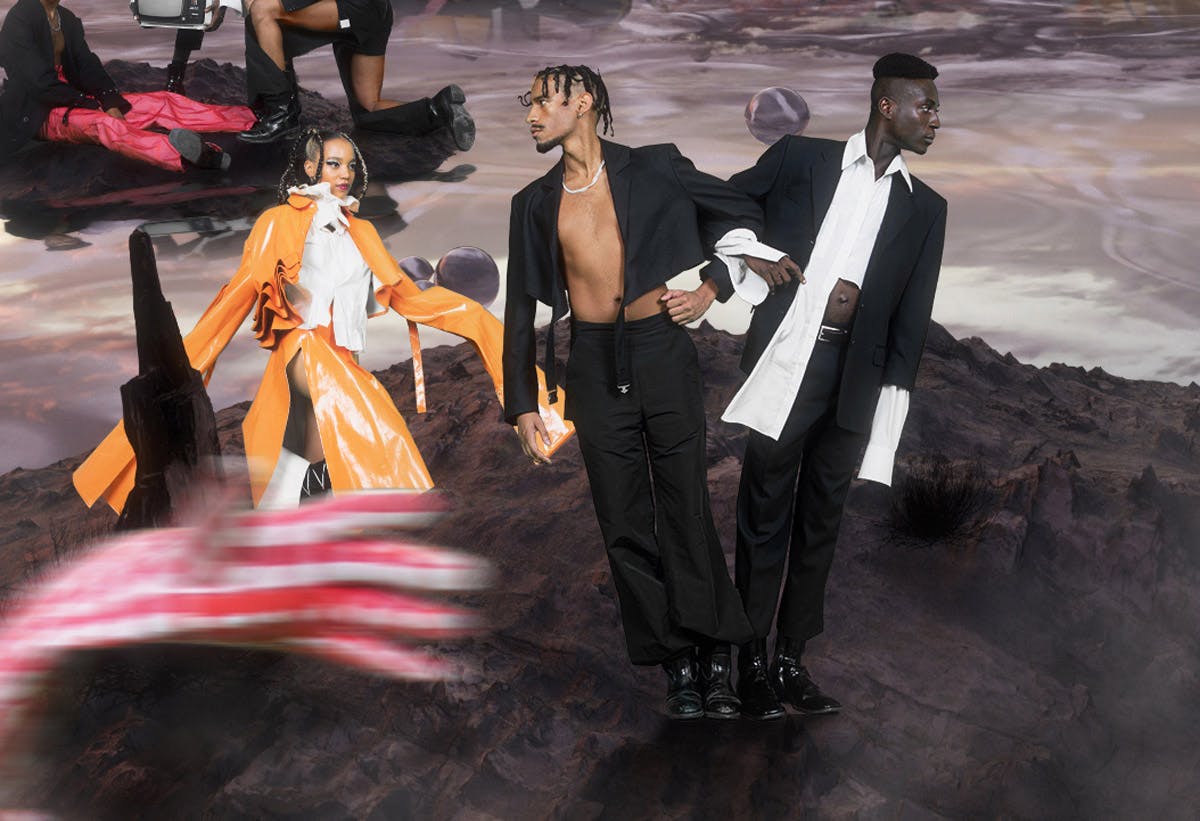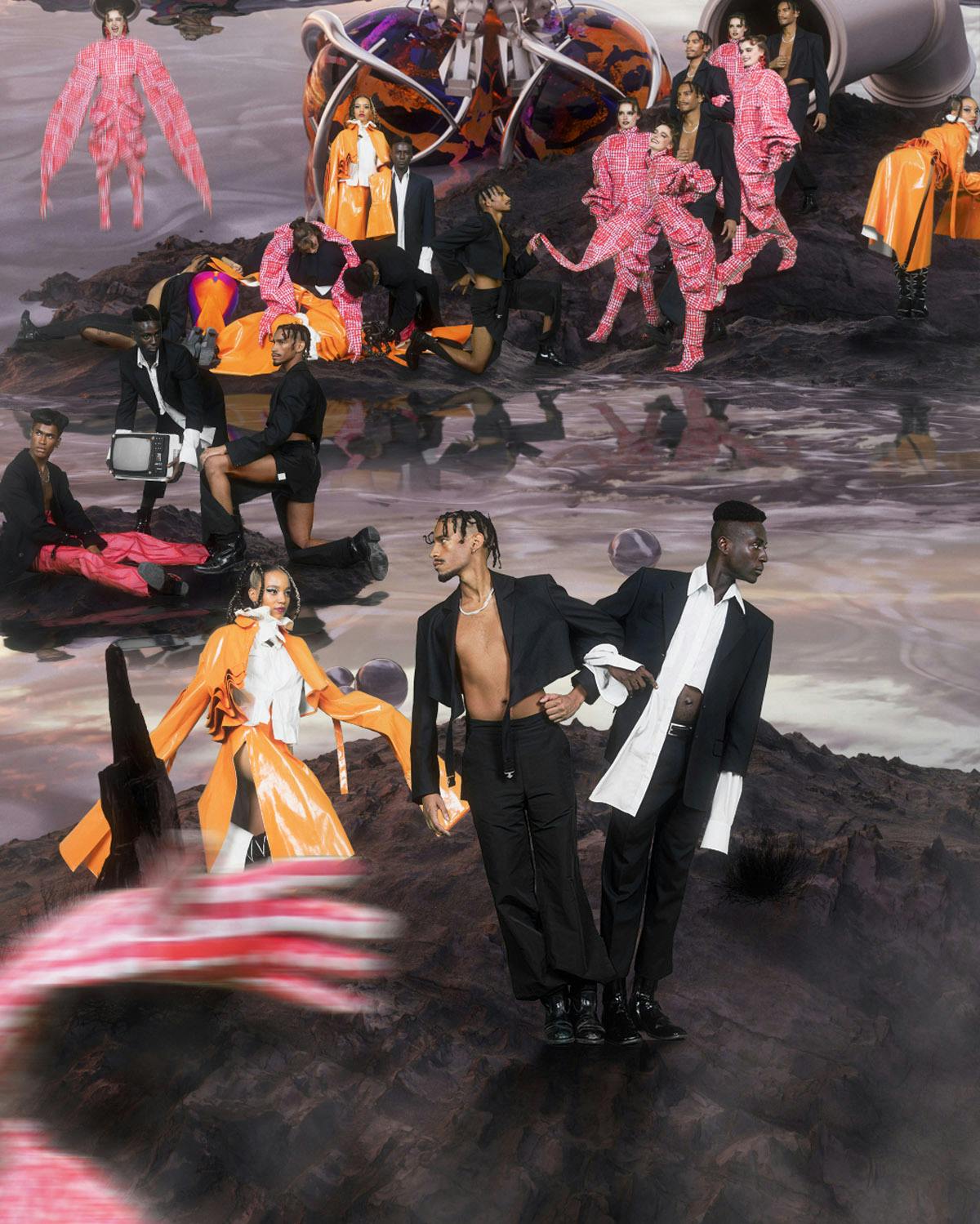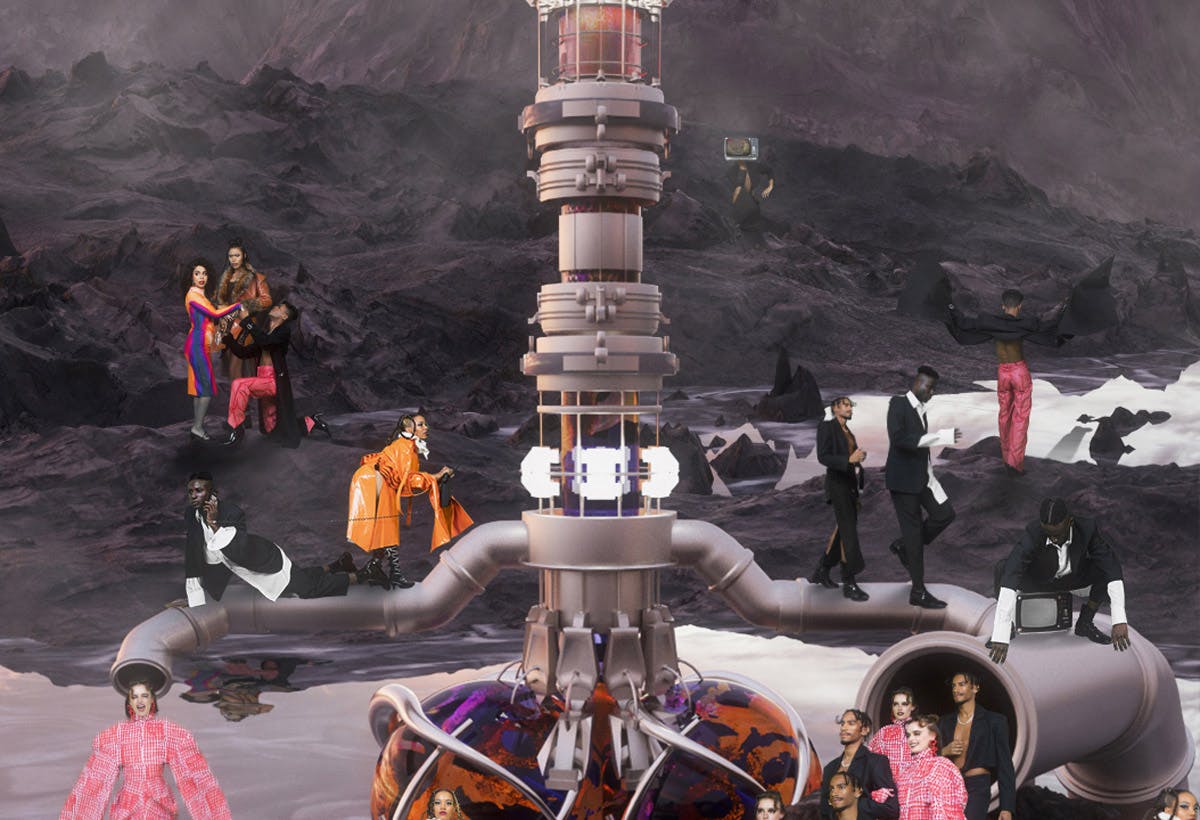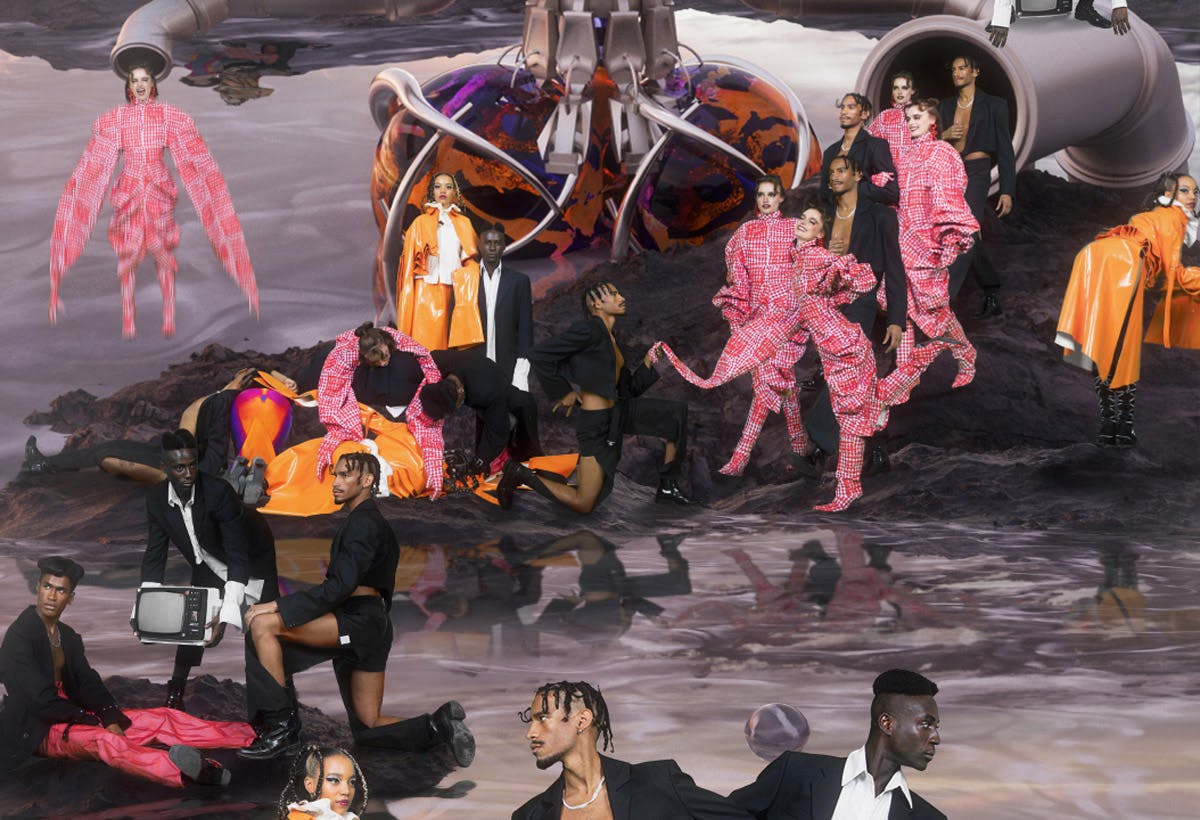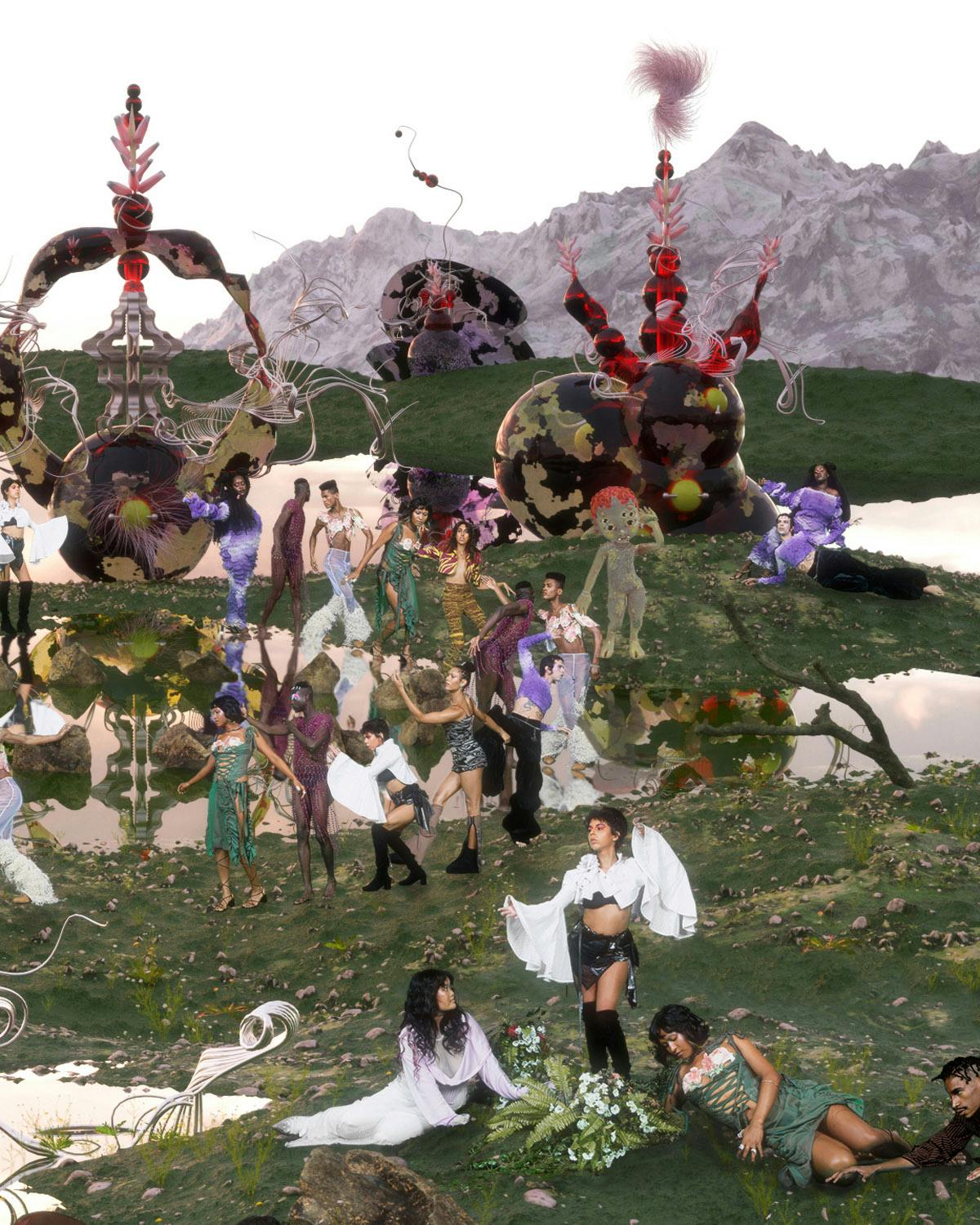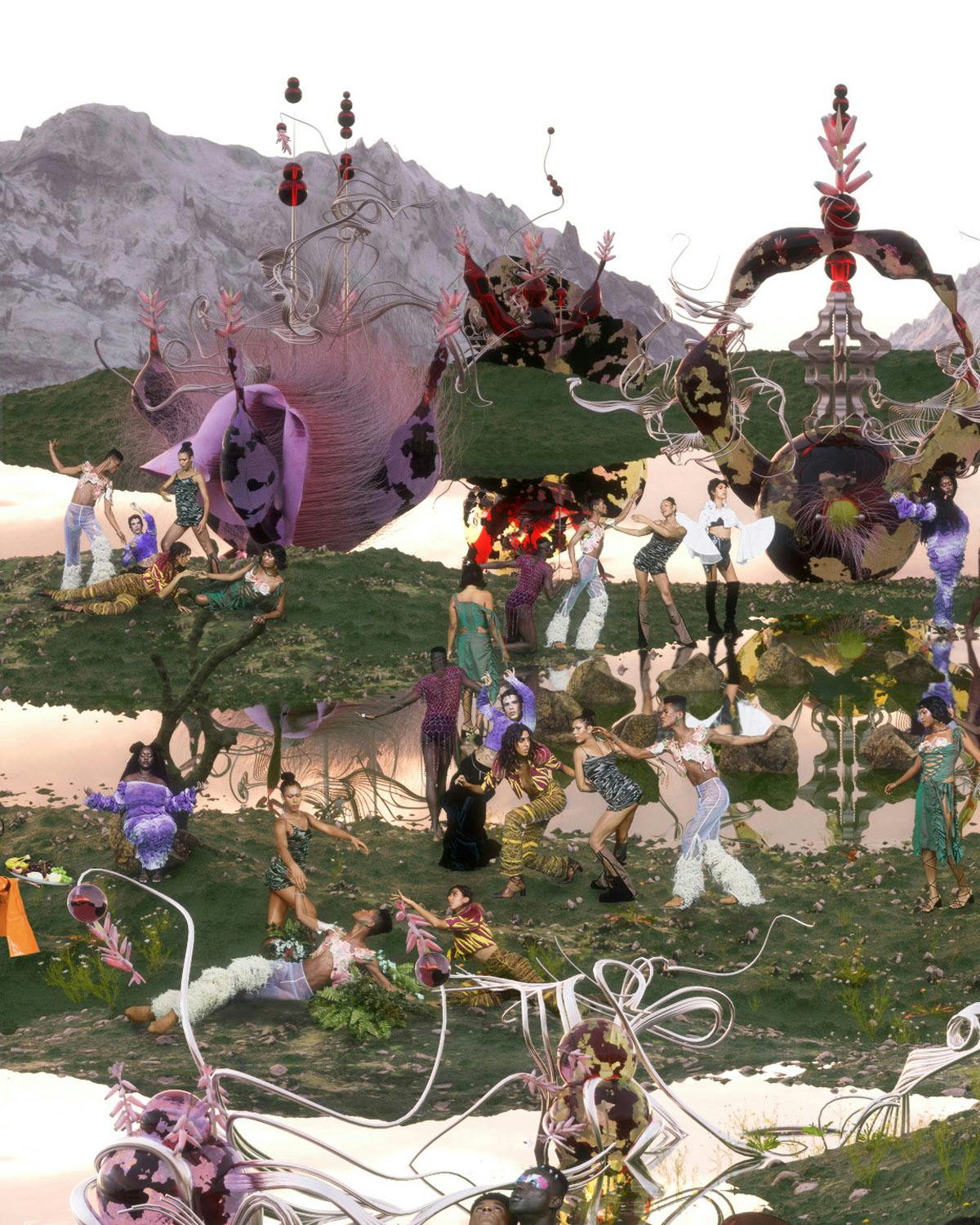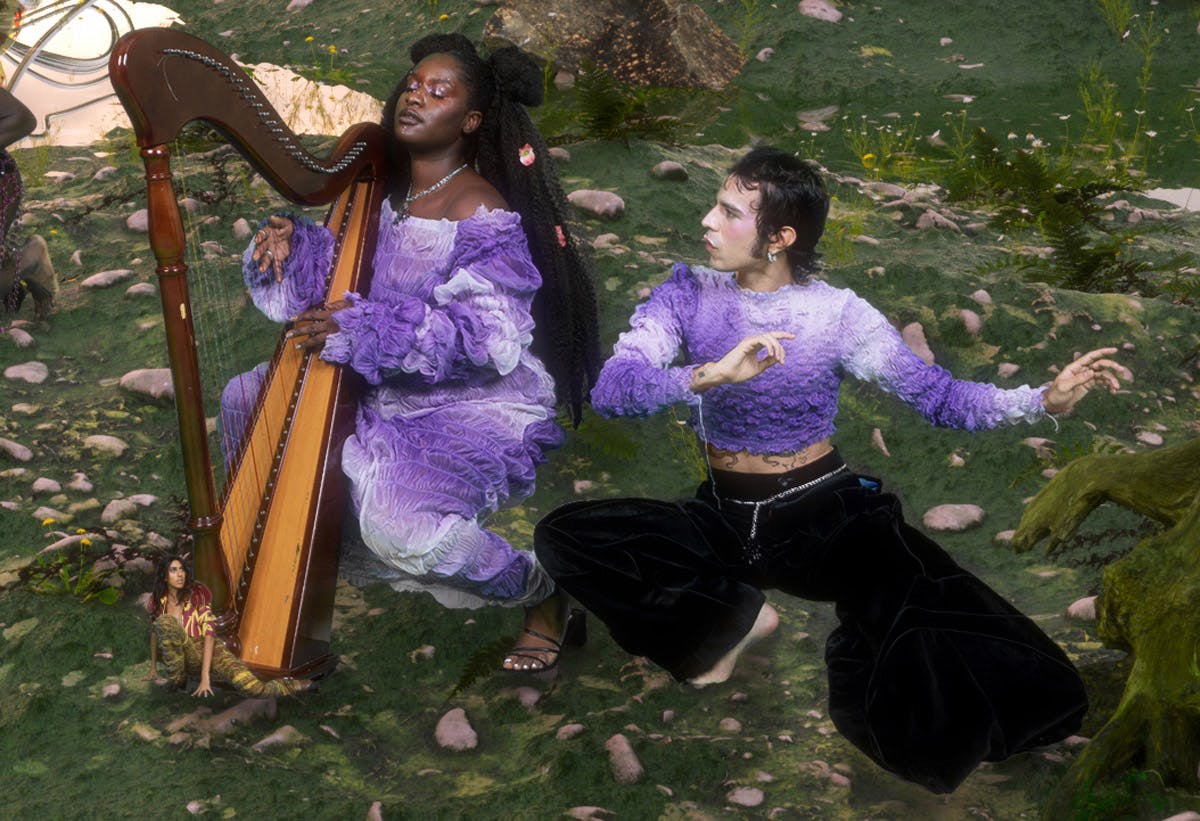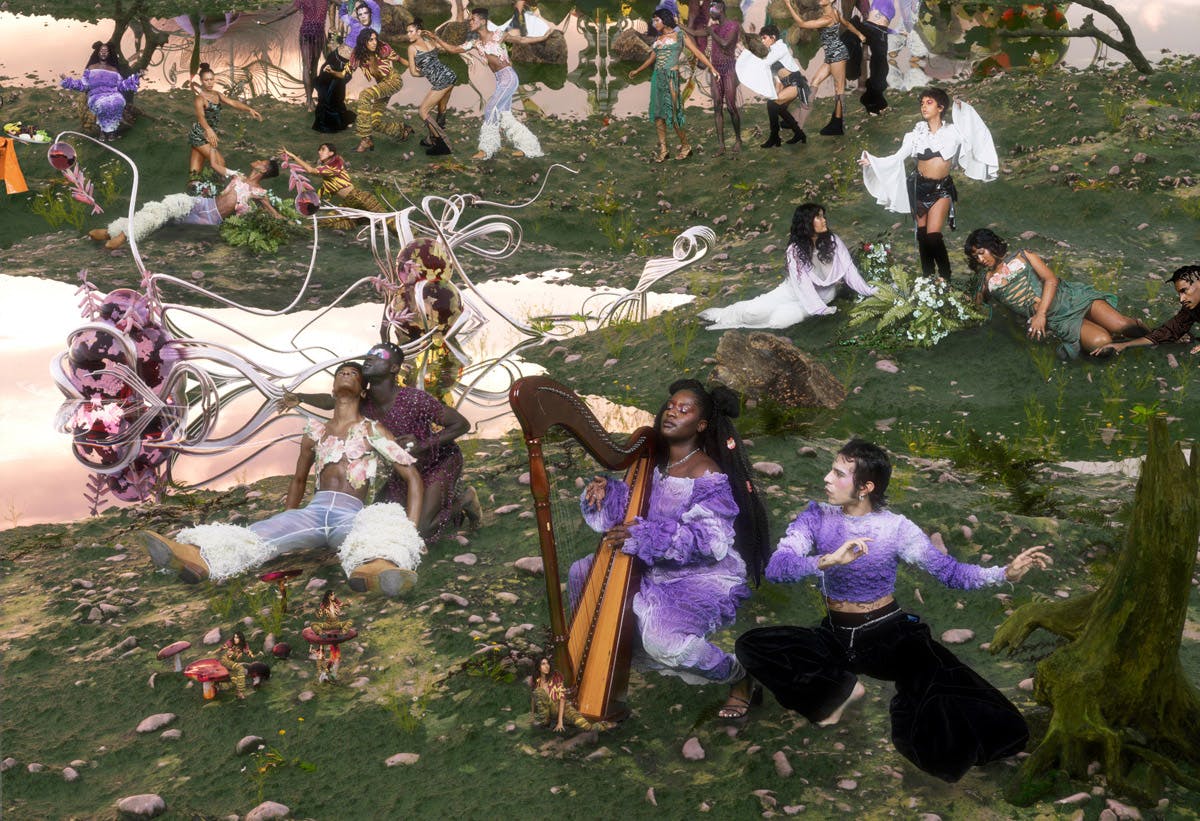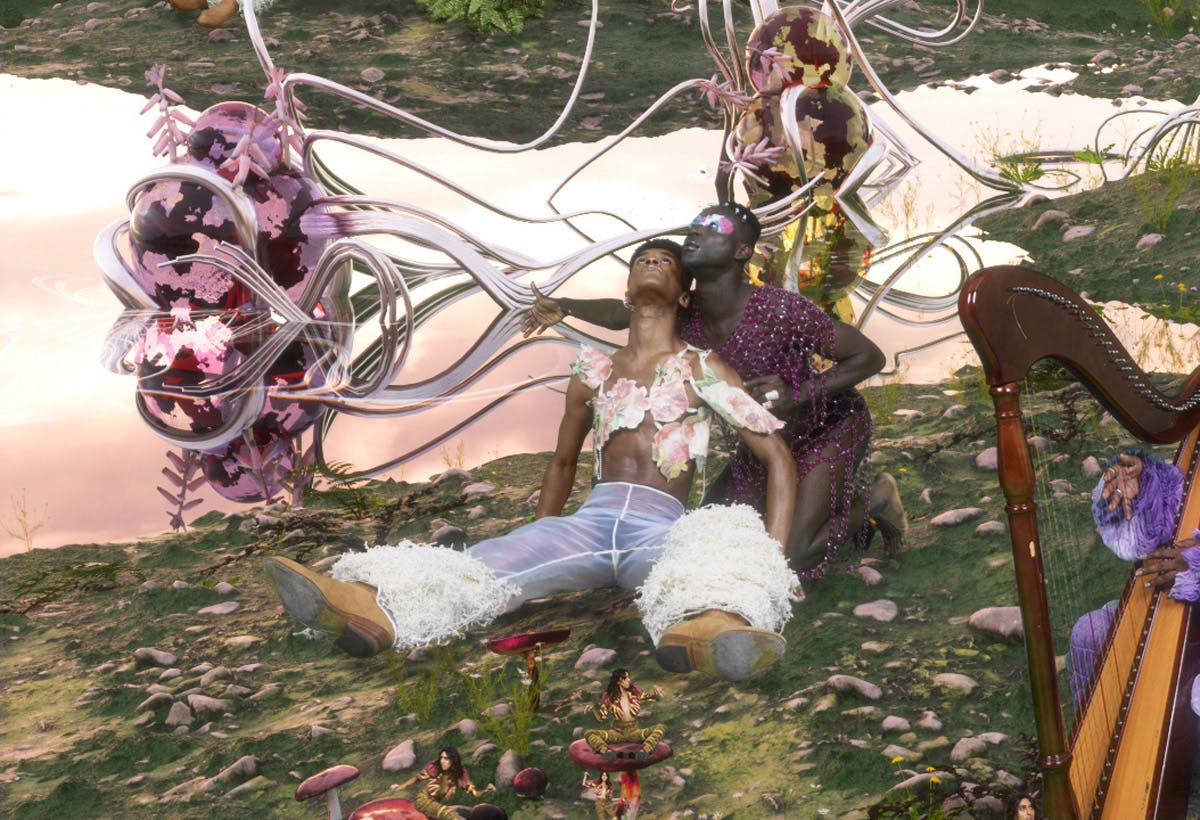 "As artists and individuals who have been historically under- or misrepresented in art and media for centuries, reimagining ourselves into this half-history, half-future visual in a way reminds us that at the simplest level, we exist."
Browse a selection of BERLIN, BERLIN merch below, and shop the full release here.