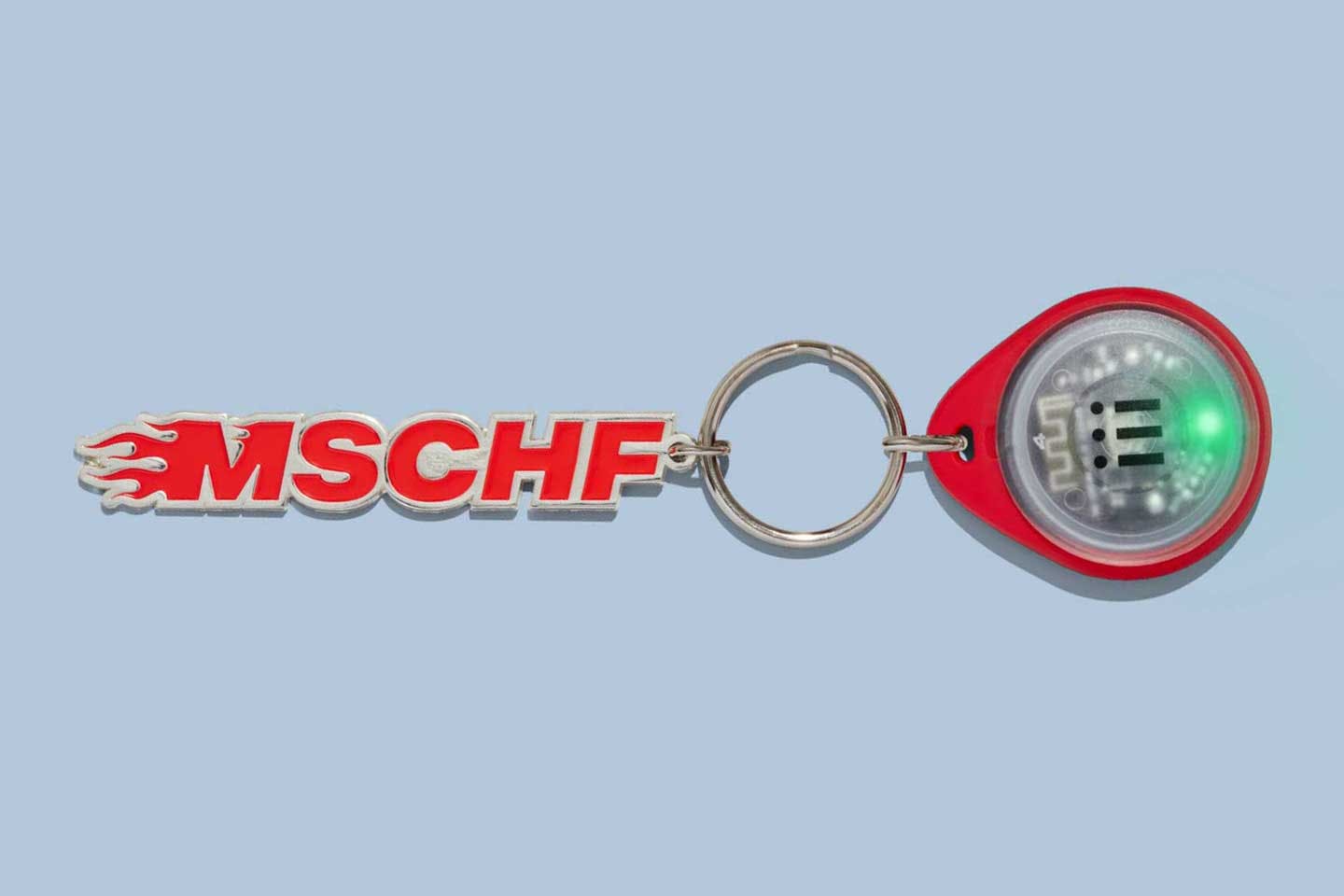 There's been a lot of Grand Theft Auto buzz recently, for better and for worse. Allow the enigmatic Brooklyn-based MSCHF collective to put a little more fuel on the first. No, there'll be no more leaks — not on MSCHF's part, at least — but the group has put together a little game that oughta scratch the GTA 6 itch with a little real-world car-jacking. Kinda.
For reference: on September 19, Rockstar Games, the makers of the Grand Theft Auto franchise, announced a security breach. It turns out that a hacker, who was swiftly arrested in London days after the leak, stole some data from Rockstar and spread an early alpha version — read: very rough first draft — of the hotly-anticipated game around the internet.
Then, later that week, who else but Kanye West would tease his latest YEEZY GAP drop with a GTA-inspired campaign, though it wasn't playable.
Now, here comes MSCHF with its own Grand Theft Auto-like. Okay, admittedly, the inspiration here isn't GTA alone but both projects share a sense of freewheeling lawlessness.
You know how your GTA character can hop into any car at any time and simply drive away? Same concept, except it's now GTA Online and you're one of a thousand people who have the same ability.
Specifically, from September 28, MSCHF's Key4All drop will sell 1,000 keys for $20. The catch: they all unlock the same car. The second catch: which car is it?
"We won't reveal the model of the car until after the keys go out but it's a classic," MSCHF co-founder Daniel Greenberg told Highsnobiety. "It's the kind of car you notice on the street, although I won't say why at this time. It's also deceptively fun to drive — it's got a turbo!"
"After using it as the company car during development, I will say: don't knock it 'til you try it."
To find the unlockable car, you'll have to call MSCHF's car location hotline, which offers hints for finding the elusive ride.
Once you're inside, you're responsible for gas and upkeep — MSCHF's Key4All Terms & Conditions page lays out ground rules for ownership and other legal compulsions, including "You will not alter, dismantle, deface, sell, transfer or take any elements or components of the Vehicle or the Vehicle itself; MSCHF owns the Vehicle, you do not." (full rules on MSCHF's Key4All website)
"None of the players 'owns' the car insofar as anyone else who has a key can always find and drive it at any time," Greenberg continued. "In our minds, for all practical purposes, the players have control of the vehicle; we can't technically transfer ownership of a car to thousands of people simultaneously, but if we could we would."
"The car is now a commons. We specifically intend this to be an unregulated shared resource, that we won't centrally administrate (aside from providing the car location hotline) after launch."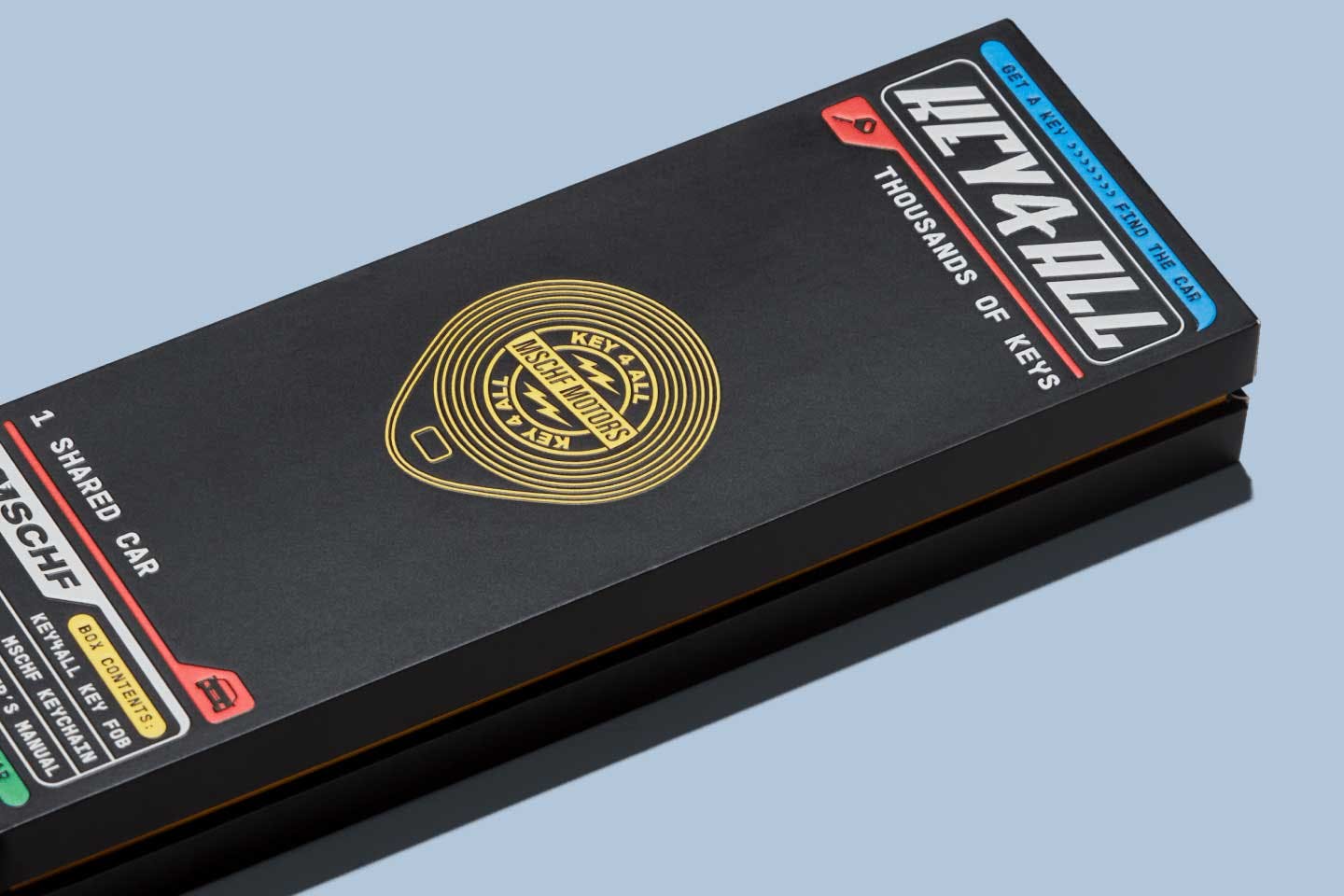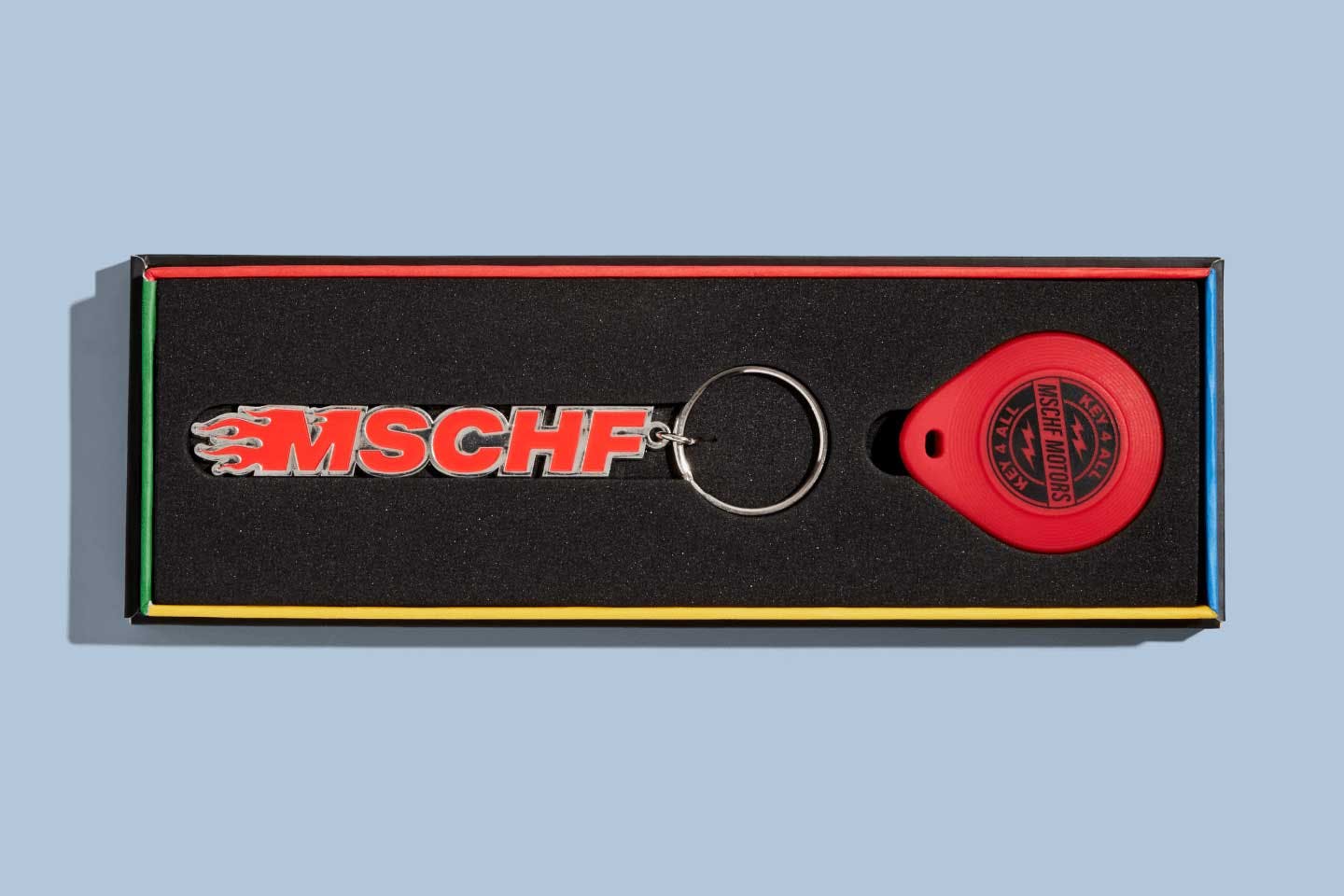 Imagine anarchic Zipcar and you're most of the way there.
Unlike other recent MSCHF drops, which have included Russian roulette with ketchup makeup, Jimmy Fallon sneakers and Sacred Seltzer, Key4All hearkens back to the barely-legal antics of MSCHF's bootleg mice mascot, Andy Warhol forgeries, and Chick-fil-A delivery.
It's a captivating project, enough that Key4All was subject to its own leak in early September, making for yet another (even more coincidental) GTA throughline.
This isn't the first time that a MSCHF project has surfaced online before the collective properly unveiled it, though Greenberg takes it all in stride.
"Obviously we try not to make it easy for people to find things ahead of time, but at the end of the day it's like people who enjoy spoiling movies — whatever floats your boat."