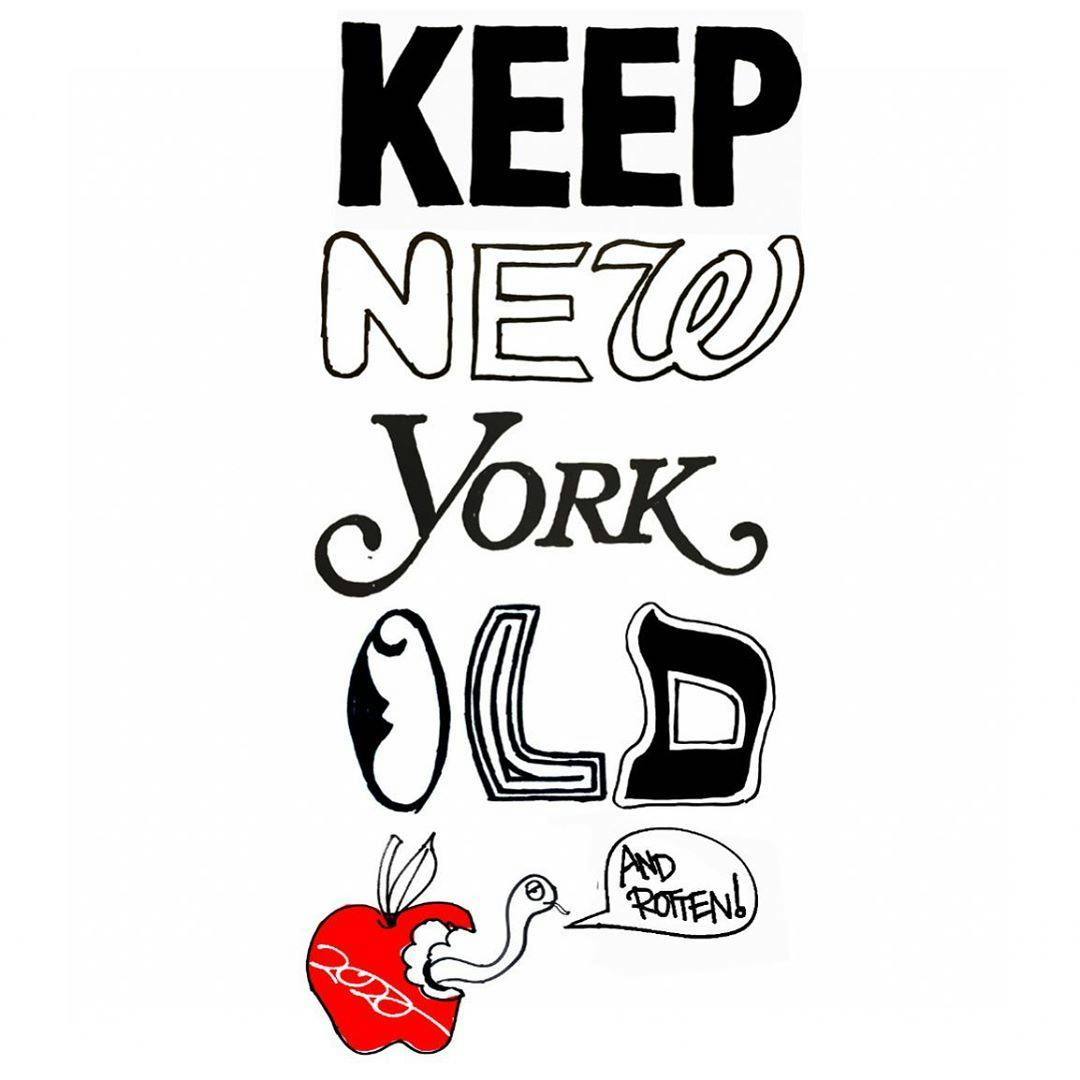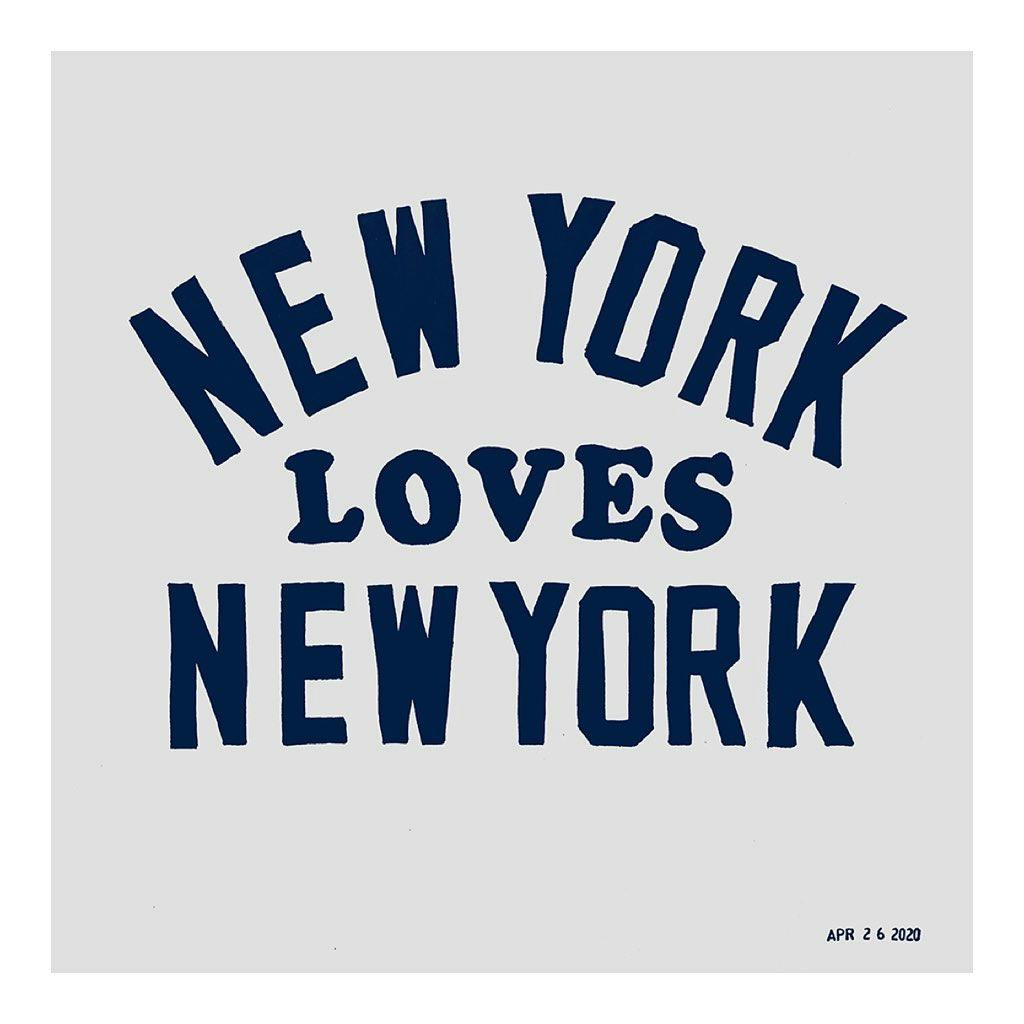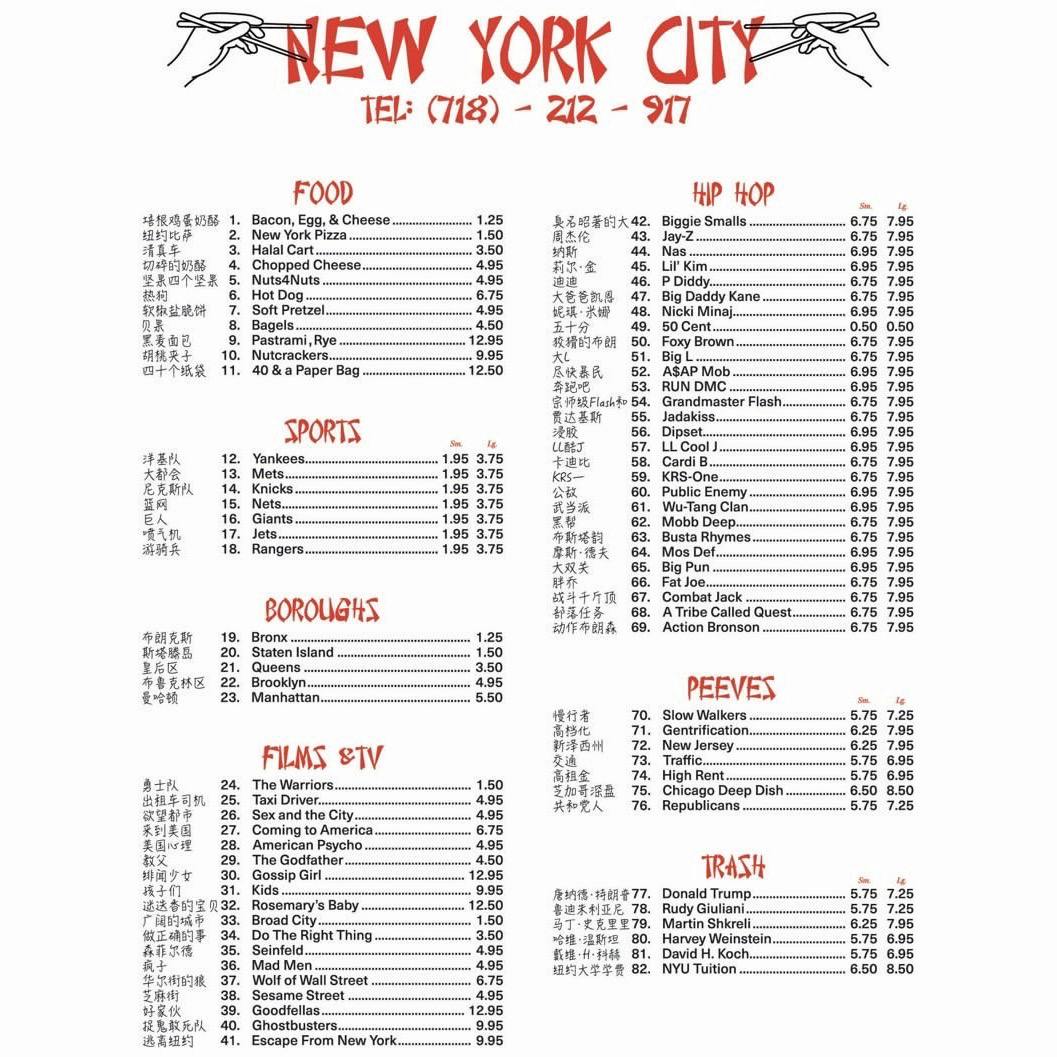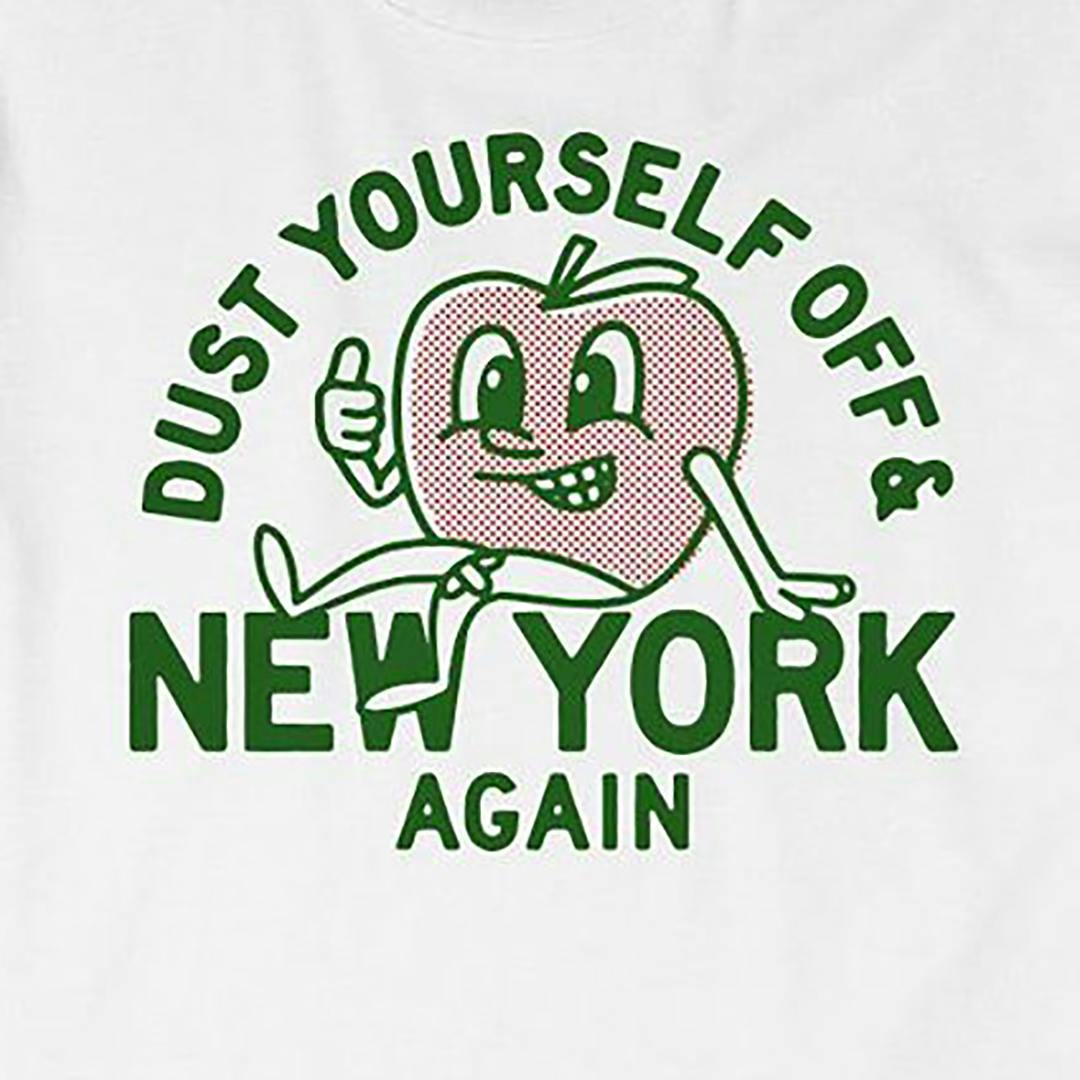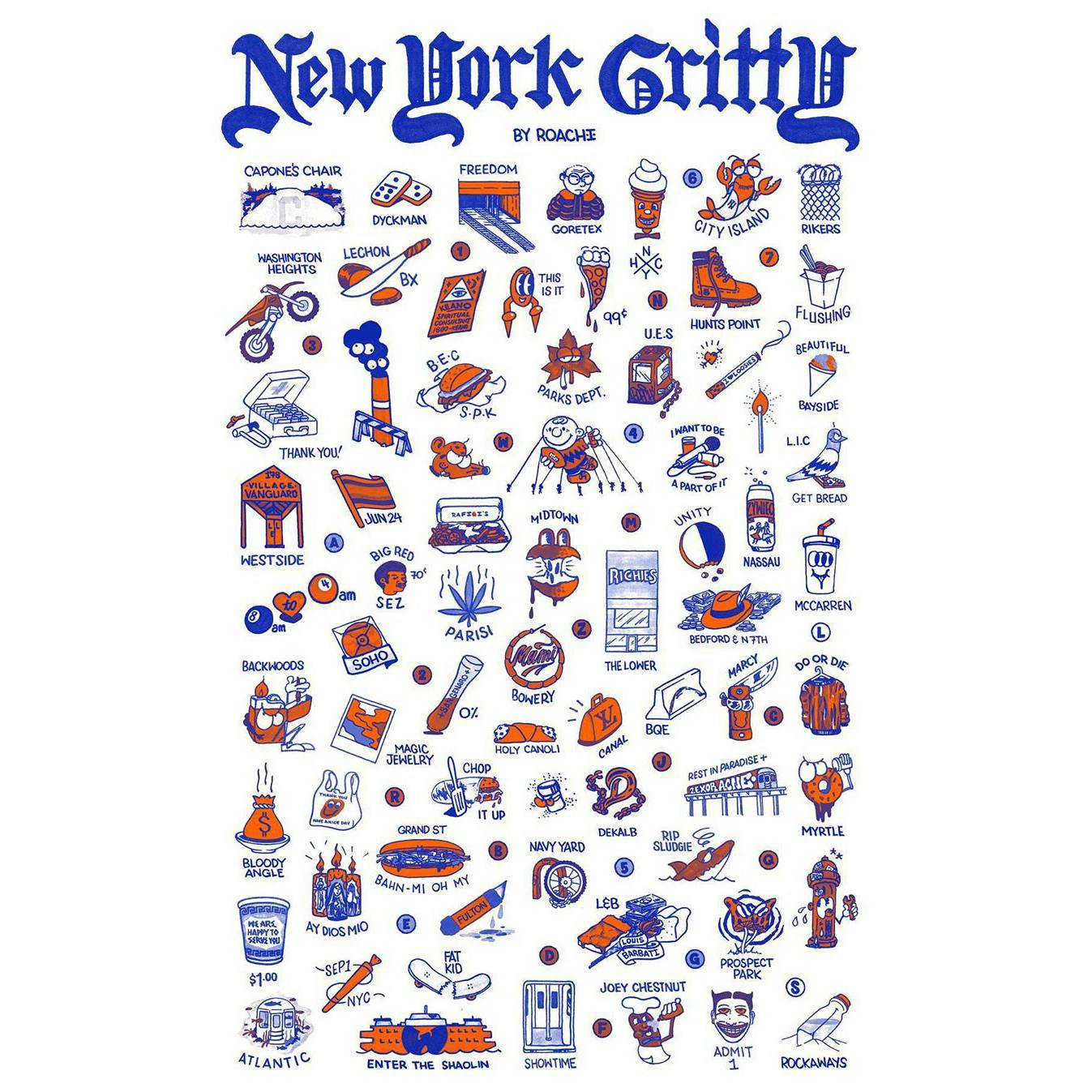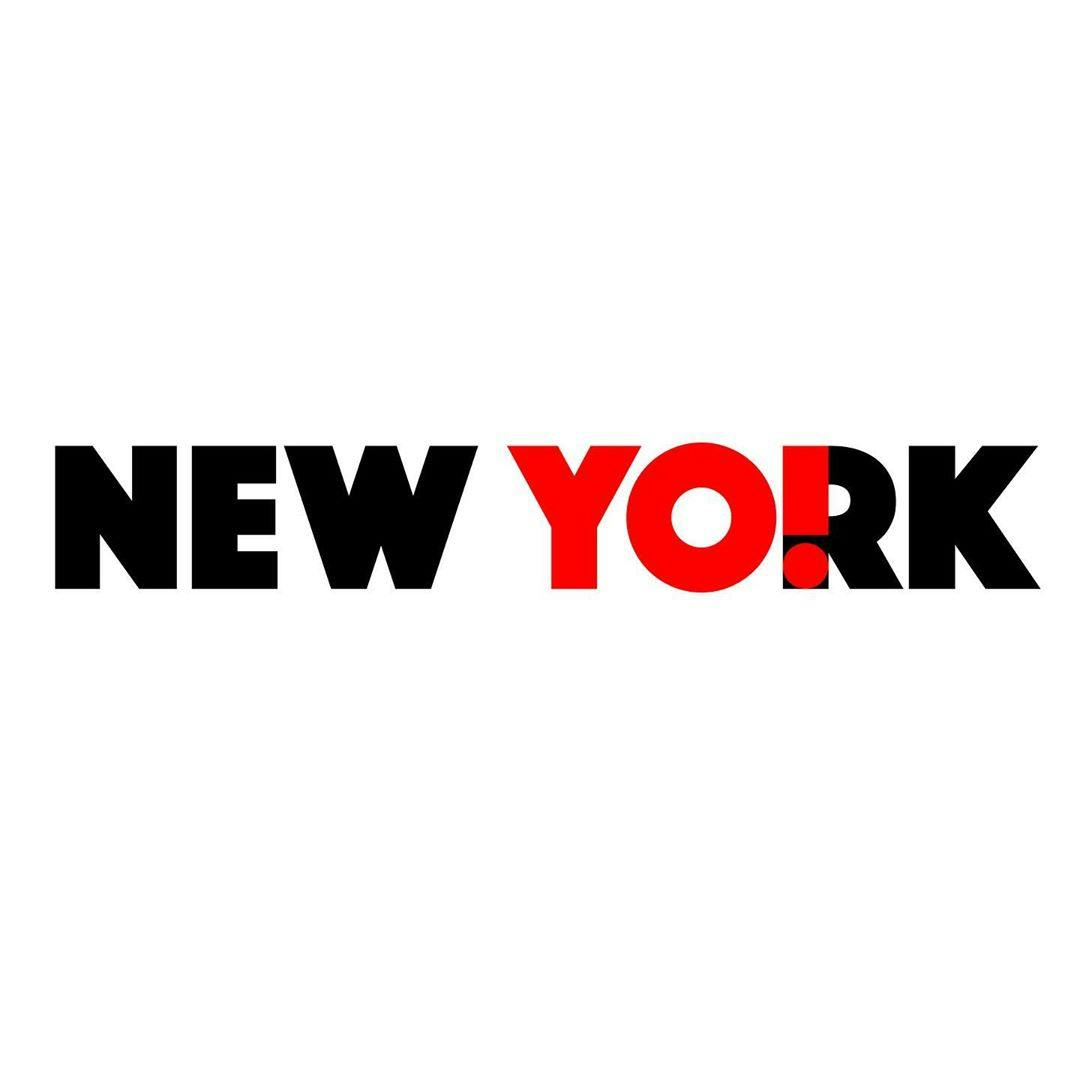 In case you missed Tuesday's episode of our Vibe Check podcast, famed urban anthropologist Nicolas "New York Nico" Heller has teamed up with Jaeki Cho and boutique Alumni of New York on a contest to find the next #BestNYShirt. It's a follow-up to Heller's wildly viral #BestNYAccent contest, one that attracted attention far beyond the NY area and even got high-profile figures like Chazz Palmintieri, The Kid Mero, Drea De Matteo, and Eddie Huang (who sent his video all the way from Taipei, Taiwan) all repping for their respective boroughs.
The #BestNYShirt contest kicked off on April 22, gathering submissions until April 29. Ultimately over 500 designs were submitted. But you just didn't have to impress New York Nico and Alumni, you also had to wow an impressive panel of judges consisting of heavy-hitting New Yorkers.
It included Opening Ceremony founders Carol Lim and Humberto Leon; street artist Claw Money; Angelo Baque of Awake NY; Heron Preston; curator and art fixture Kimberly Drew (aka @museummammy); stylist Mel Ottenberg; Brendon Babenzien of Noah Clothing; and Steve Heller, the seminal art director who just happens to be New York Nico's dad. He's also a close friend of Milton Glaser, designer of the current #BestNYShirt — the inimitable "I Heart NY" logo.
Of course, while there were plenty of noteworthy designs, the esteemed judges were looking for something that also had to capture the spirit of the city. Brendon Babenzien's idea of the perfect NY shirt is what he describes as "a graphic that speaks to the oddities and imperfections of New York that only certain people get. You either have it or you don't." He gravitated towards submissions that he thought were "aggressive independent, and funny all at the same time."
"When Jaeki and I started talking about this idea, it was like, we need a shirt that has a cultural impact similar to 'I Heart NY,'" says New York Nico in the podcast. "I want a shirt that's so iconic that it just starts getting ripped off."
Similarly, Cho is looking for a tee that has a timelessness to it, while accurately depicting the unique character of the city, as opposed to what he describes as "a caricature of what media often times represents New York to be."
Somehow, the judges were able to help narrow down the submissions to the top 16 finalists. You can currently vote on @newyorknico's Instagram via his IG stories. After the weekend, the top 3 winners will be made into T-shirts with proceeds benefitting The Campaign Against Hunger and God's Love We Deliver.
But before you go and vote for your favorite tee, here are some notable honorable mentions that Jaeki Cho and New York Nico wanted to shout out.
"This one was robbed. My homie Jack." — New York Nico
"This copy resonates with so many New Yorkers. The pain of squeezing yourself in a crowded subway on a Monday morning, then a homeless person who smells like something you can't describe in human language enters the car. Then you have to say 'Excuse me,' to a group of obese pigeons, get to a cafe to pick up a scorching hot $5 Americano (which, in many places, you can get dinner with that kind of money), and you realize: 'Yo, fuck, I still love this place.'" — Jaeki Cho
"I fucks with it. Either I fucks with it or I don't fucks with it...and I fucks with it heavy" — New York Nico
"Brent's a graphic design OG who's held titles with Ego Trip and Complex. He highlighted a local New York figure that was inescapable in the public transportation for many years: Dr. Zizmor. A true icon that was never celebrated." — Jaeki Cho
"I really loved these too." — New York Nico
"This design represents train entrances of Washington Heights and Corona Queens. The misunderstood cabs driven by minimal English-speaking Hispanic drivers that often blast music at questionable decibels. They might not have the proper paperwork to drive a cab, but they'll take you all the way to Park Slope, Brooklyn for $25 flat. Fuck a Uber or Lyft, B." — Jaeki Cho