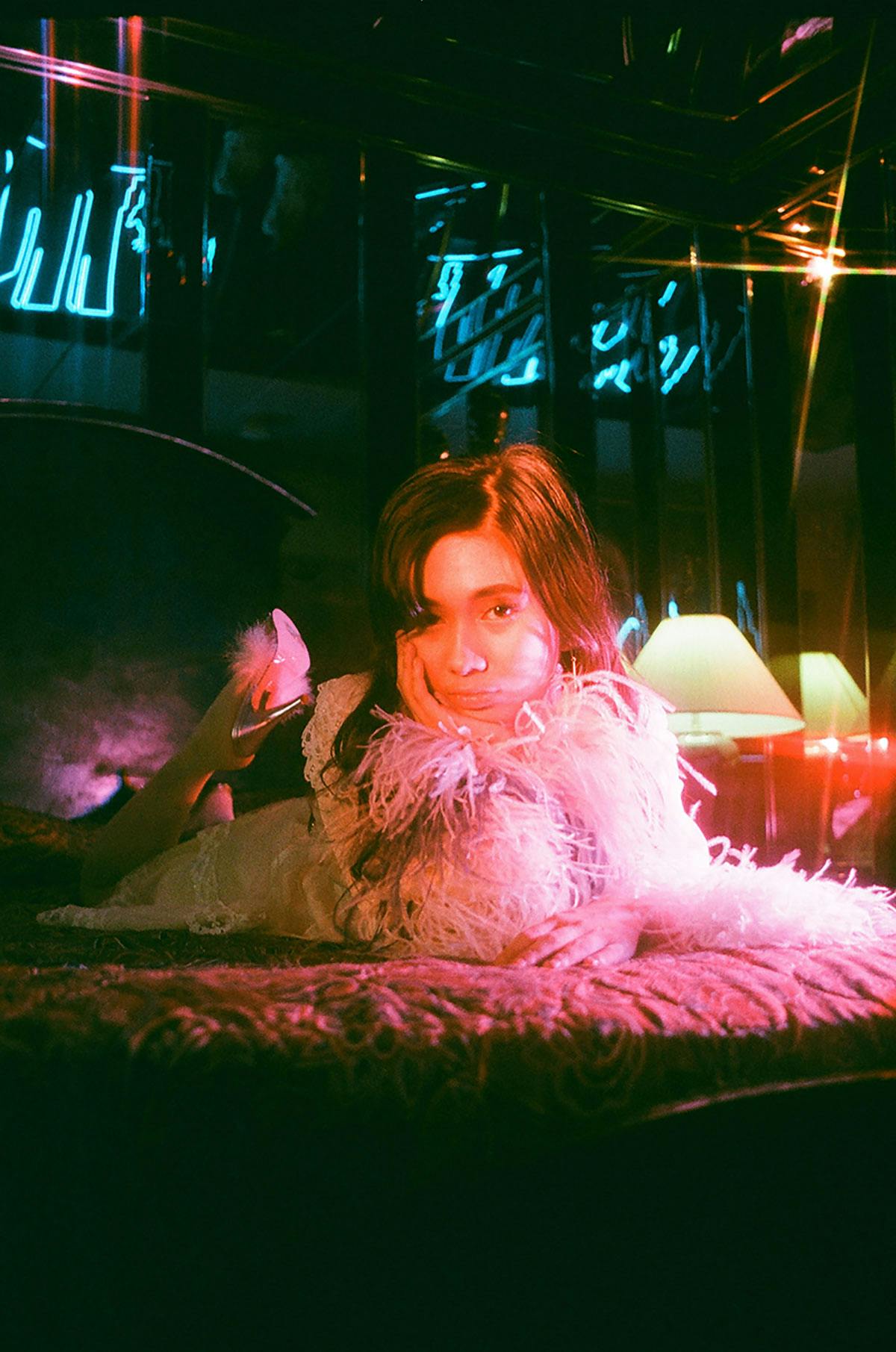 Under the Radar is Highsnobiety's weekly celebration of upcoming talent. Each week, we're spotlighting a rising artist who is bringing something new to the world of music and is capturing our hearts and minds (and ears). This week, we're featuring NIKI, an R&B crooner hailing from Indonesia and the newest signee to the unstoppable label 88rising.
Sitting backstage at The Enmore Theatre in Sydney, Australia, NIKI seems quietly excited. It's the last show of her first Australian tour - where she's performing alongside Rich Brian and Don Crez - but it also marks the first show since the release of her debut EP, Zephyr. The eight-track effort combines NIKI's preference for throwback R&B classics (see the Aaliyah and TLC posters on her bedroom wall in the "I Like U" video) and woozy contemporary production, telling tales of youthful romance with undeniable sass and flair. Tonight, she'll have her lyrics screamed back at her from a sold-out audience, despite the songs being just a few hours old.
Zephyr is just the icing on the cake of what's been a manic year for the Indonesian R&B singer, who shot into global consciousness after joining the stereotype-smashing 88rising collective. From here, things only look to be getting bigger for the 19-year-old, whose future is blindingly bright: She's touring across Asia with mega-star Halsey, and also playing the Head in the Clouds Festival in Los Angeles, specially curated by 88rising.
We chatted with NIKI about her latest release, the social responsibility of 88rising, and her early days in Indonesia.
The big news coming out of the NIKI camp is the release of your new EP. What's the response been like so far, and what were the main feelings you had in the week leading up to it dropping?
So, my EP is called Zephyr. I worked and poured my heart and soul into it, honestly. It's been what I've been working on for the past year. The release was a lot smoother than I thought it'd be, just because I expected it to be crazy with all the time differences, since I'd be on tour.
I just posted it on Instagram and people have been really, really kind about it. It's insane. I debuted a couple of the songs yesterday in Sydney for the first time, and I expected people to not be responsive at all, but some of the people in the front row knew the words already! People have been insanely supportive and that's what I love about 88; the dynamic. It's just very familial. It's just like a family, and the fans and our audiences are part of us, and it's been great.
Lyrically, you deal with a lot of personal issues and experiences on the EP. How do you go about writing something that's personal to yourself, but still relatable to your fans?
I mean, this EP is very much centered around the subject of young love; a carefree, very youthful type of love. When I write, the process is always very different. Sometimes I write purely out of my experience, and then sometimes I have lunch with a girlfriend and they tell me something, and then I channel her. Or, I'd watch fucking Love Island and I'd be like, "That shit! I'm gonna write about that." Inspiration comes from everywhere, I don't always have to write about what happens to me. Sometimes lines in my songs are totally fictitious and everyone is like, "Oh, who is that about?" No one!
The main thing is, I always want what I put out to be somewhat relatable. I want to articulate things that people want to say, you know? So, usually I want my lines to be simple so people would sing them out at shows. But, I'm also a big English literature kid, so sometimes I like to pepper in a little bit of metaphor and make it sound all poetic.
On one of your Instagram photos, 88rising commented that you're "the future and hope of Asian females forever." How do you even respond to a comment like that? It's not a statement that can be taken lightly.
Personally, I think that the mission of 88 is to represent Asians and make us, as a culture and as a race, a lot more represented. I feel like we're currently underrepresented  in the media. I do feel some kind of social responsibility with being the first Asian female, or whatever. I've said this before, but my main goal is just to have Asian girls see me and be like, "Okay, maybe I don't have to be a doctor. Maybe I don't have to be a lawyer." Personally, I know a lot of girls back home in Indonesia that are amazing artists and have other passions and really big dreams, and by the time they finish high school, they're like, "Oh shit." It's like real life hits them and they just abandon everything to pursue something that's practical.
I just want to make sure that everybody sees me and is like, "Oh, maybe it's possible." I didn't expect this. Literally, six months ago I was going to college, I had no idea what the fuck I was going to do. Then, this just kind of happened because I worked hard and I kept going at it. Passion and hard work; if you just keep at it, it can work out.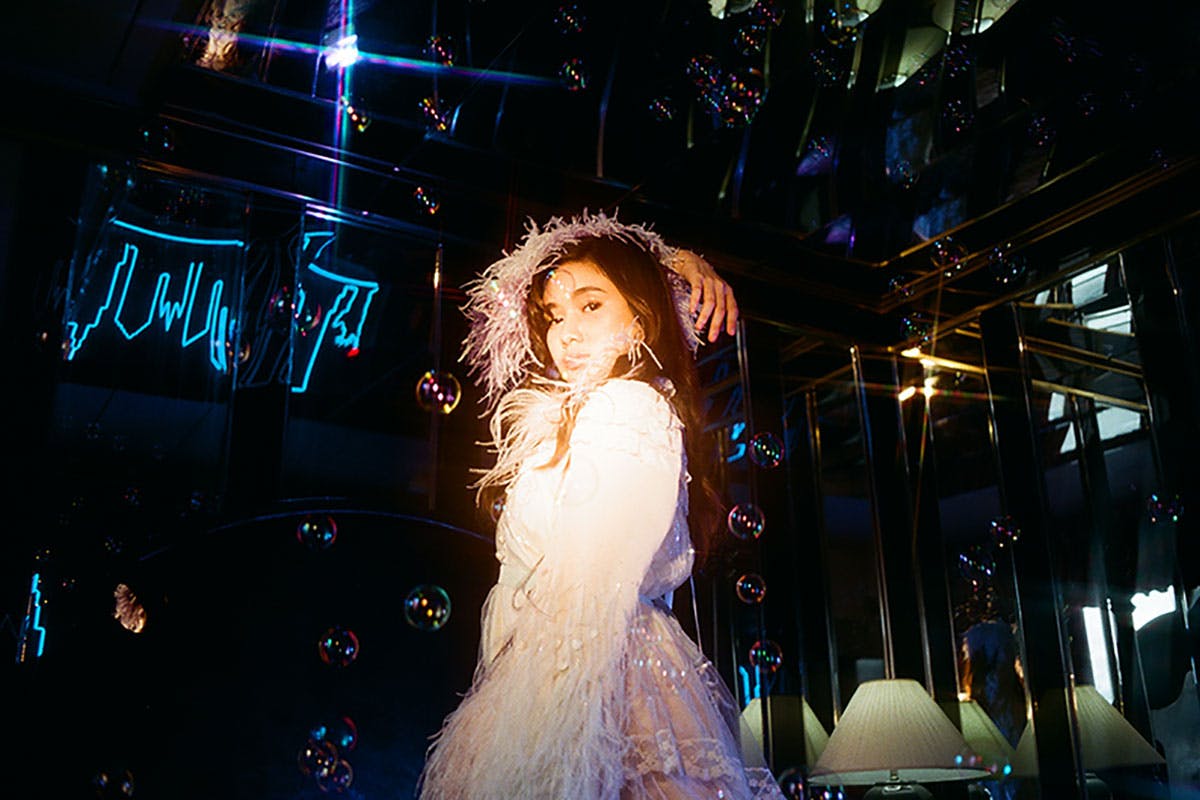 Purely through your success and your output, yourself and 88rising are igniting conversations about Asian identity and culture, and what it means to be Asian. How often do you think about that, and does that direct your output in any way?
Absolutely. I think that a lot of my artistic identity is just that I'm Asian, and also that I'm literally an Asian from a third world country. That's huge. The fact that I grew up in Indonesia is 100% who I am today. How I write, the way I view things, my perspective on things. I think about that all the time. I just really want Asians to be more represented and go mainstream, and to set up a platform for all of us to have a place in this world and in this industry.
You talked about growing up in Indonesia. What was the cultural landscape like in terms of support for the arts and music?
I think Indonesia is kind of viewed as this rural-ass place and that nothing is really there. But Asia in general, and Indonesia is just so rich in culture. It's hard to encapsulate Indonesia into one thing, because there are five main islands. It's huge, and everybody is so different.
Indonesia is a very, very musical country. Literally, almost every other person I know can somewhat sing. It's also part of how religion is really huge there, and worship is huge, so everyone is trained to sing. A lot of why I'm doing R&B as opposed to other genres is because I would say that's the mainstream. Collectively as a culture, we tend to gravitate toward R&B. I don't know why, but growing up almost every person I know in my community would listen to Destiny's Child, Aaliyah, and neo-soul things.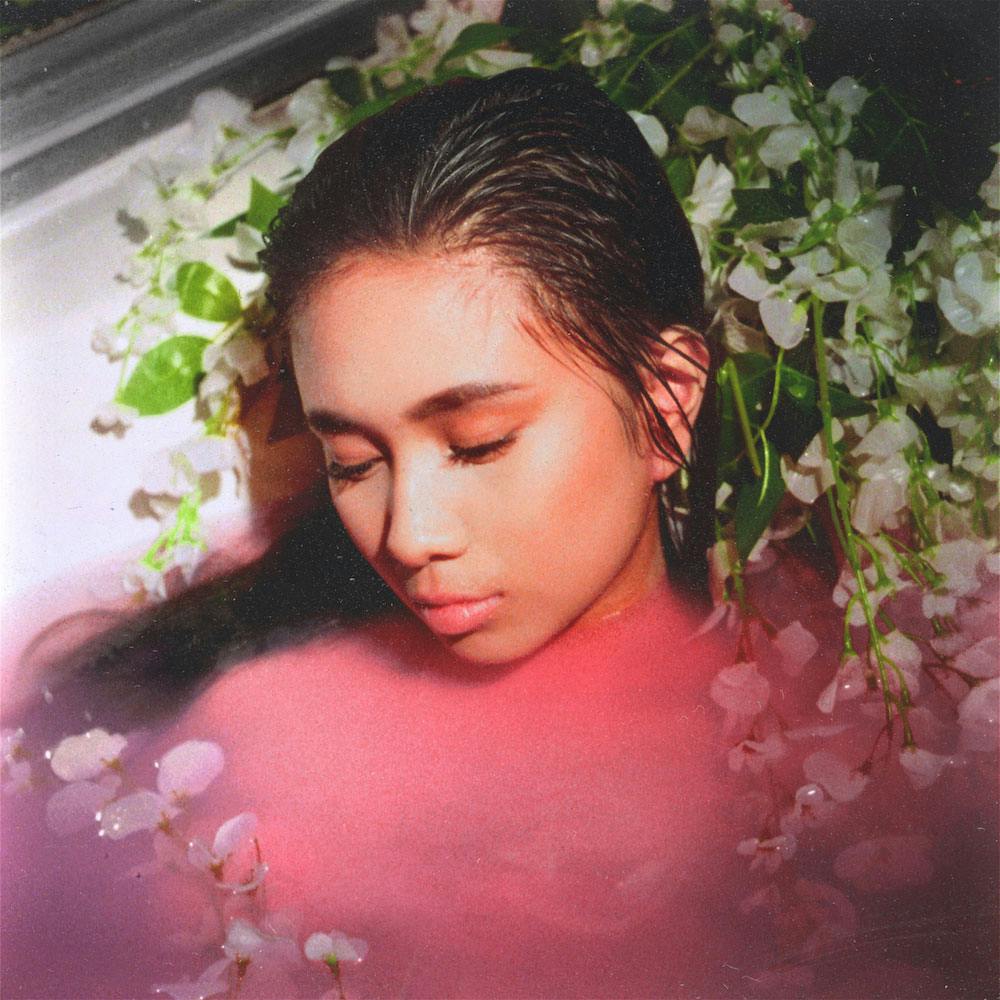 You have the 88rising festival, Head in the Clouds, coming up. What is the vibe between the whole collective, because it seems like you all have a real underdog mentality?
Totally. I love 88. It was such a boys club before I went into the picture, and it still is - I've had to learn how to deal with that, but they're all my brothers. They're amazing people and I think what makes 88 different is that as a label, we all have personal relationships with each other and we actually give a shit about each other, you know? The main thing about 88 is that there's so much creative freedom. It's a really nurturing, very free and caring community.
Sean, he's the CEO guy, but he'll literally come to the studio at 9:00 p.m. and order everybody ice cream, like every fucking flavor. He gets ice cream by the pint. It's insane. I love 88. It's a great community. I love them, they're my family.
And on top of the festival, you're going to be doing some shows with Halsey. A lot of your media attention has focused on your throwback influences, but what are some current artists or colleagues you look to for inspiration?
This is always a stumper for me, because I honestly listen to so many people. But, my main inspirations right now are SZA and H.E.R., she's fucking amazing. I met Randy Jackson and he was raving about her, because they work closely together. I really hope to collaborate with her someday. The R&B females right now are fucking killing it. Billie Eilish, who's a friend of mine, she's great.
It might be a little bit too early to ask this, but what do you think is your end goal with music? When do you think you're going to be satisfied as like a musician?
I don't know! Honestly, my main goal is to just keep making music until I stop being relevant. But if I can just keep creating, it's honestly all I want to do.
For more on 88rising, don't miss our interview with founder Sean Miyashiro here.
For more of our interviews, revisit our interview with South African DJ-producer Black Coffee right here.