If you're looking for a watch with personality, get acquainted with Nixon's Dork Too. At first glance, it looks like a mini computer that's at once a nod to the past and futuristic – or in Nixon's words, "retro modern."
The Dork Too packs so much personality that it actually yells out the time when you prompt it to. Character aside, the watch features a 34mm custom stainless steel case and a USB port for recharging. It also features a digital LCD screen that displays time, date, alarm, and an EL backlight. But what really caught our eye here is how Nixon successfully created a watch that's both elegant and playful – not exactly an easy combination to get right.
You don't need to be a geek to get excited about the Dork Too. It's a wristwatch that doesn't take itself too seriously, and neither should you. Just ask our staffers who sit in Highsnobiety's New York City headquarters. We rounded up a few of them to get their thoughts on an iconic Nixon style and shot them on the streets of the Big Apple to see how they injected their own personalities into the Dork Too.
For more on the Dork Too, peep the full range here.
George Ocampo, Creative Strategist
George wears the Dork Too in Black.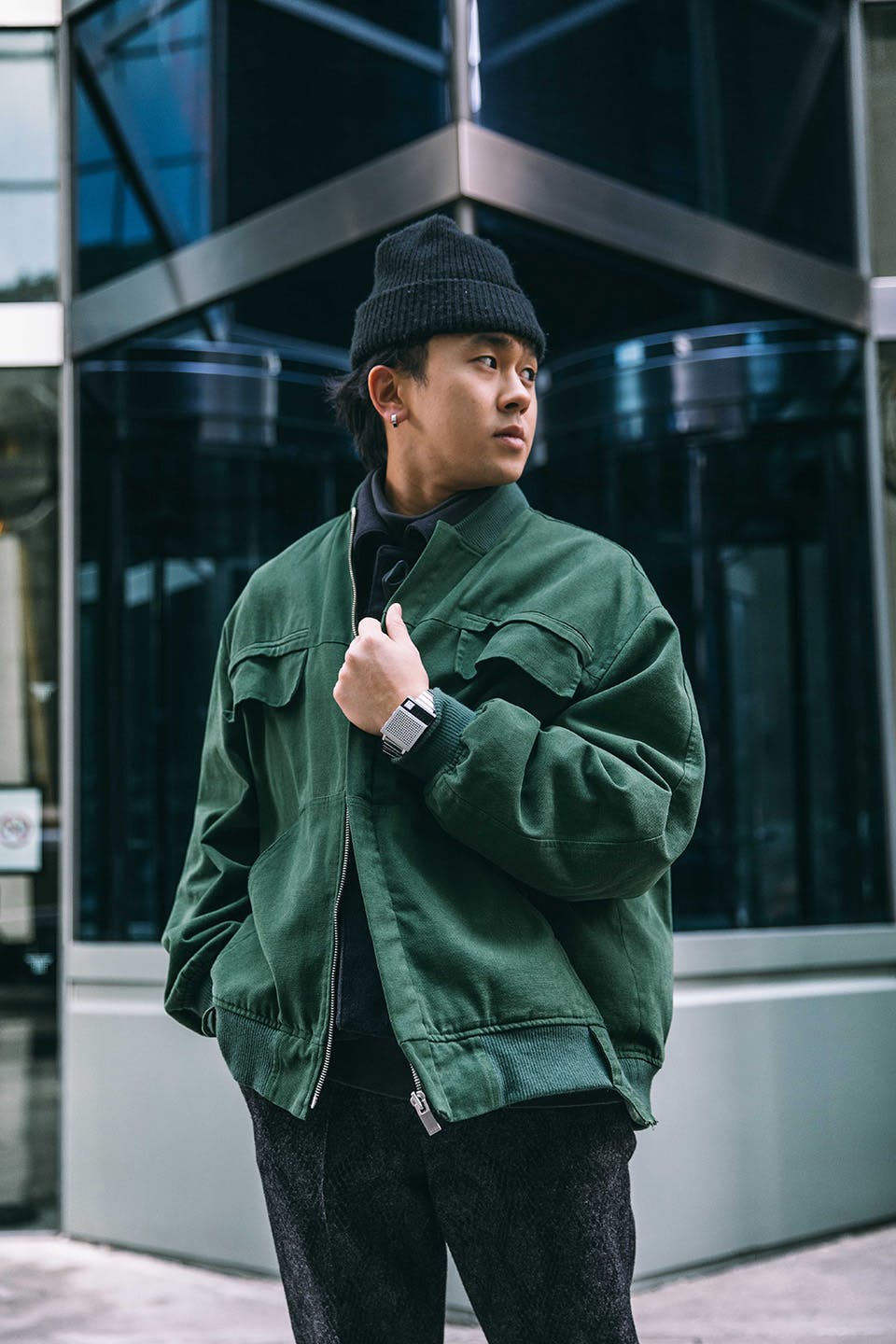 Retro details always bring fun to a fit, but can be hard to pull off without having a throwback theme take over the whole look. The steel speaker case of the Dork Too does a good job at playing off old-school futuristic themes but still feels clean and in place alongside Dries Van Noten trousers and a wool vest from Namacheko.

George Ocampo
Justin Trevino, Production Assistant
Justin wears the Dork Too in All Rose Gold.
I'm very drawn to technical fashion, and this watch allowed me to add some exciting wristwear to this Gentle Monster x Xander Zhou raincoat. I love that this watch elevates a simple look, or can stand out in a big coat, like with this look. I really like that this watch has a uniquely lighter and funny side, as well – that is definitely my vibe.

Justin Trevino
John Khalil, Sales Planner
John wears the Dork Too in All Black.
I always say, 'monochrome will get you home.' I'm a monochrome zealot – when I am not dressed tonal from tiny hat to toe looking Pantone, others point it out. When I saw the Dork Too, I knew the All Black was for me because of the full monochromatic face. What I especially fancy about the Dork Too is that it mixes old and new so well. When you successfully modernize a classic, you win.

John Khalil
Kyle Hodge, Staff Writer
Kyle wears the Dork Too in All Gold.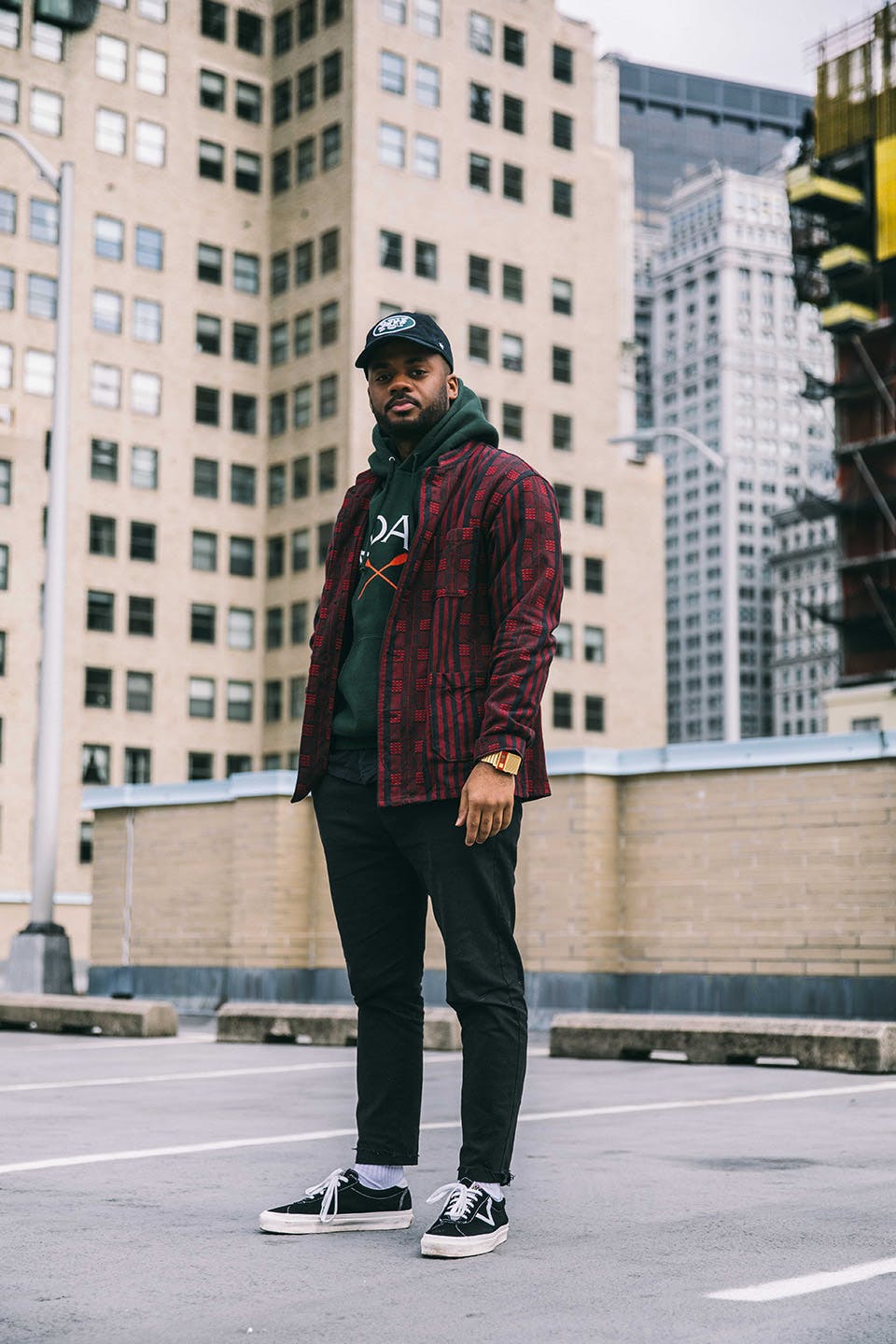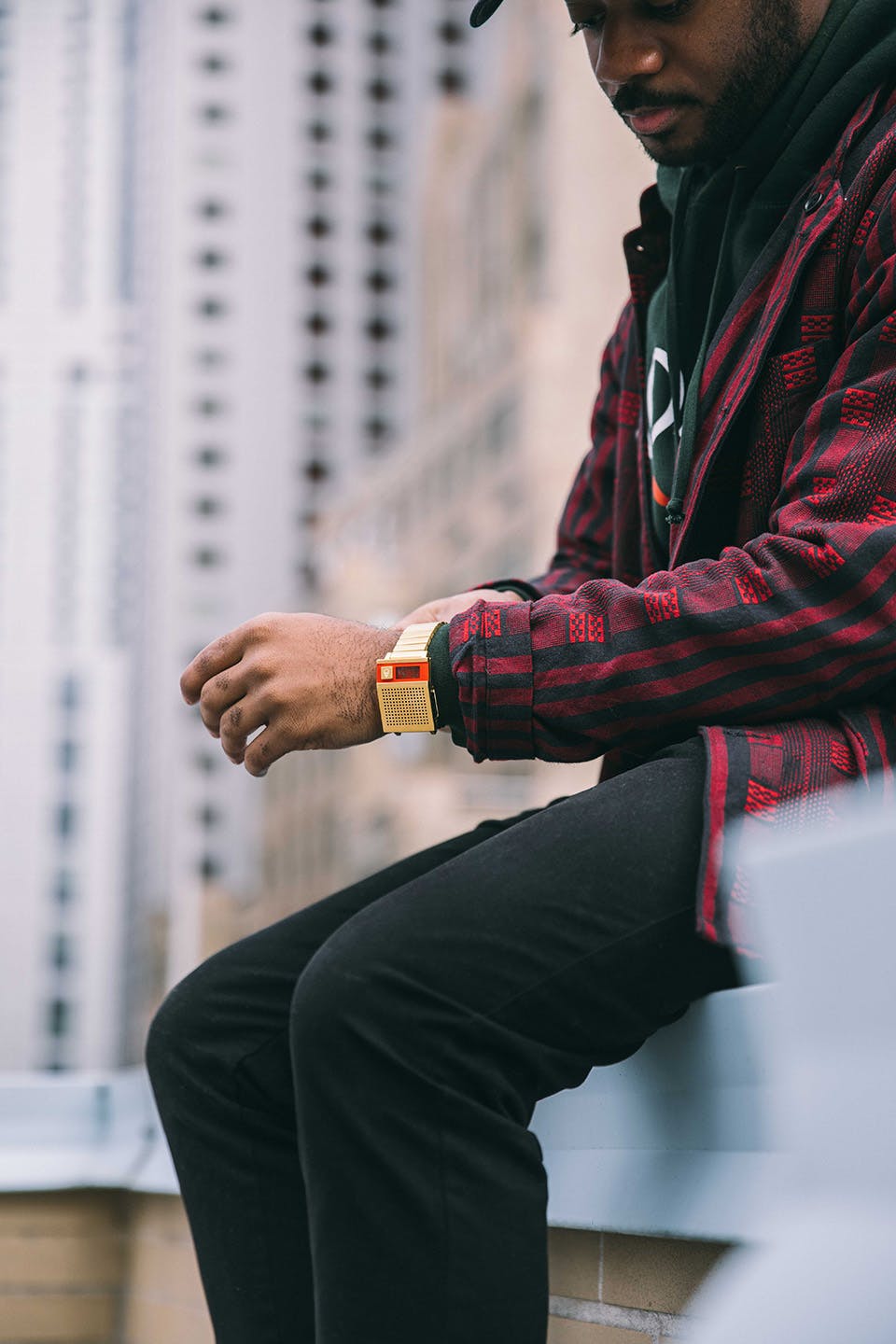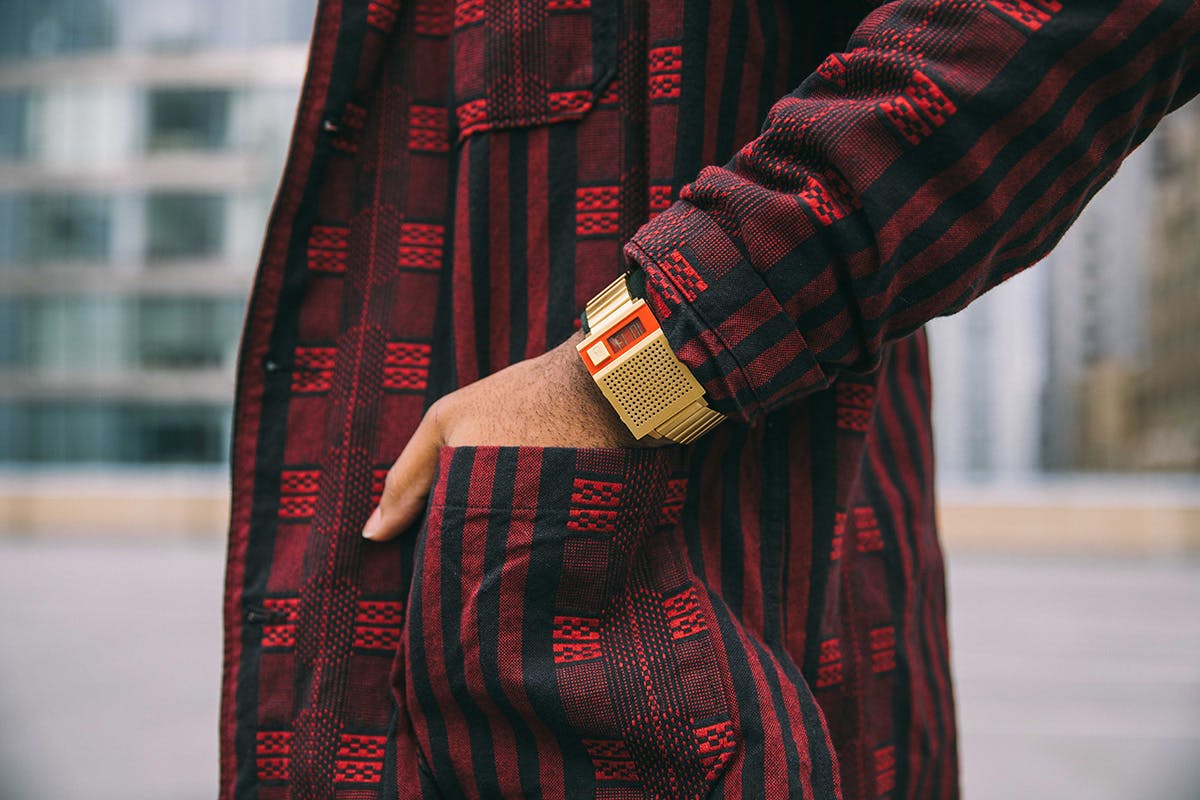 Pairing the gold Nixon watch with the red top brings out warm tones during a brutally cold New York City day. The gold offers a subtle contrast to the rest of the outfit, while the red LCD screen complements the color tone. Also, the retro-modern watch design provides a fun, futuristic personality and versatility when pairing with clothes. Rock it with a suit or with a hoodie; it looks great regardless.

Kyle Hodge
Shop the full collection of Nixon's Dork Too watches.