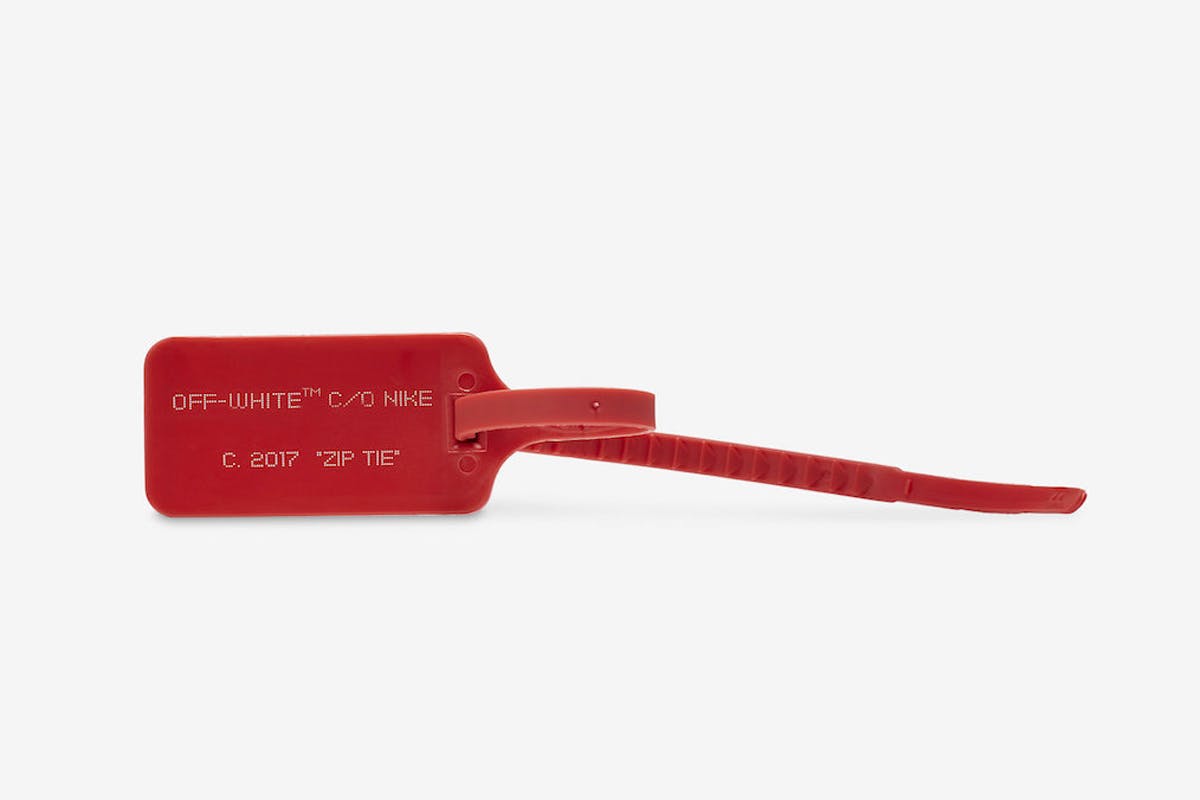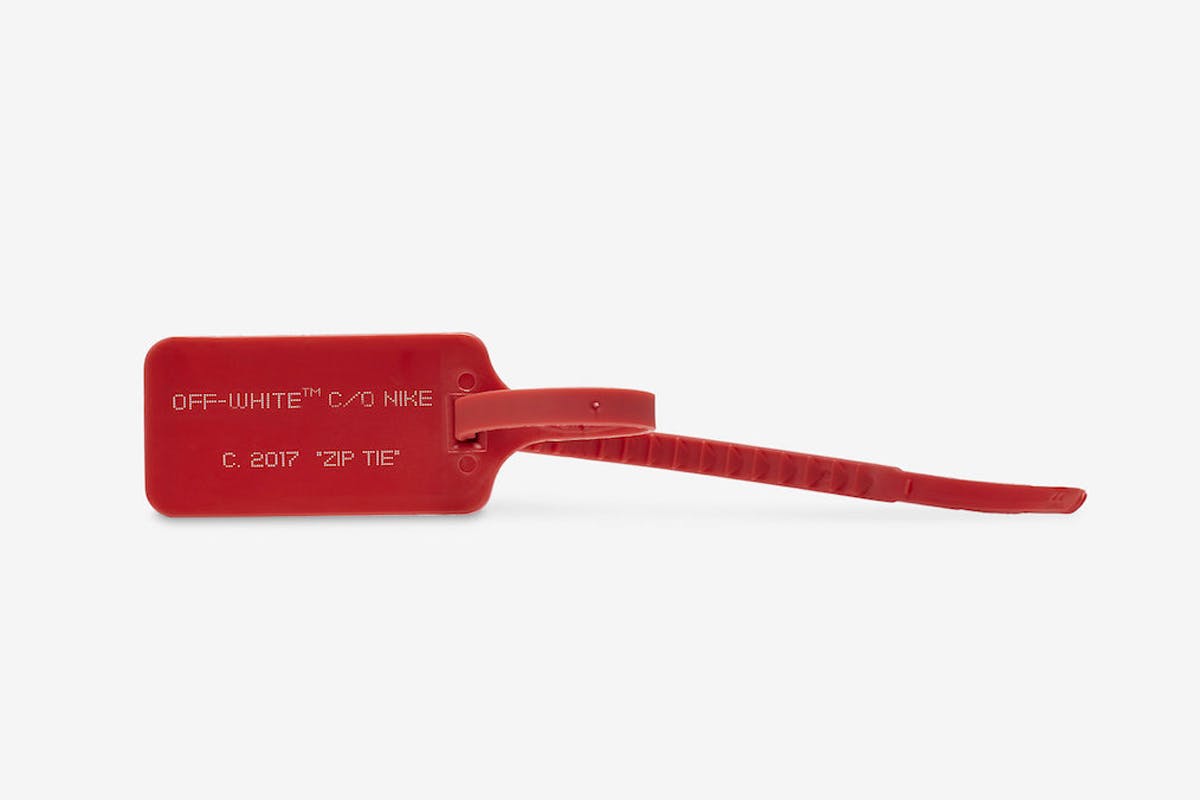 Virgil Abloh's OFF-WHITE has taken to Instagram to clear the air on what you're actually supposed to do with the zip-tie that accompanies the brand's footwear and apparel.
While it's tempting to rock the zip-tie as you would a sticker on a New Era fitted, the Instagram post makes it quite clear that the tag is intended to be cut off and left alone. Naturally, the video shouldn't be taken as prescriptive, as some of the biggest movements in fashion and art started with a simple idea - that rules are meant to be broken.
Now here's everything you need to know about OFF-WHITE's Nike footwear collaboration.
Related Shopping Tips