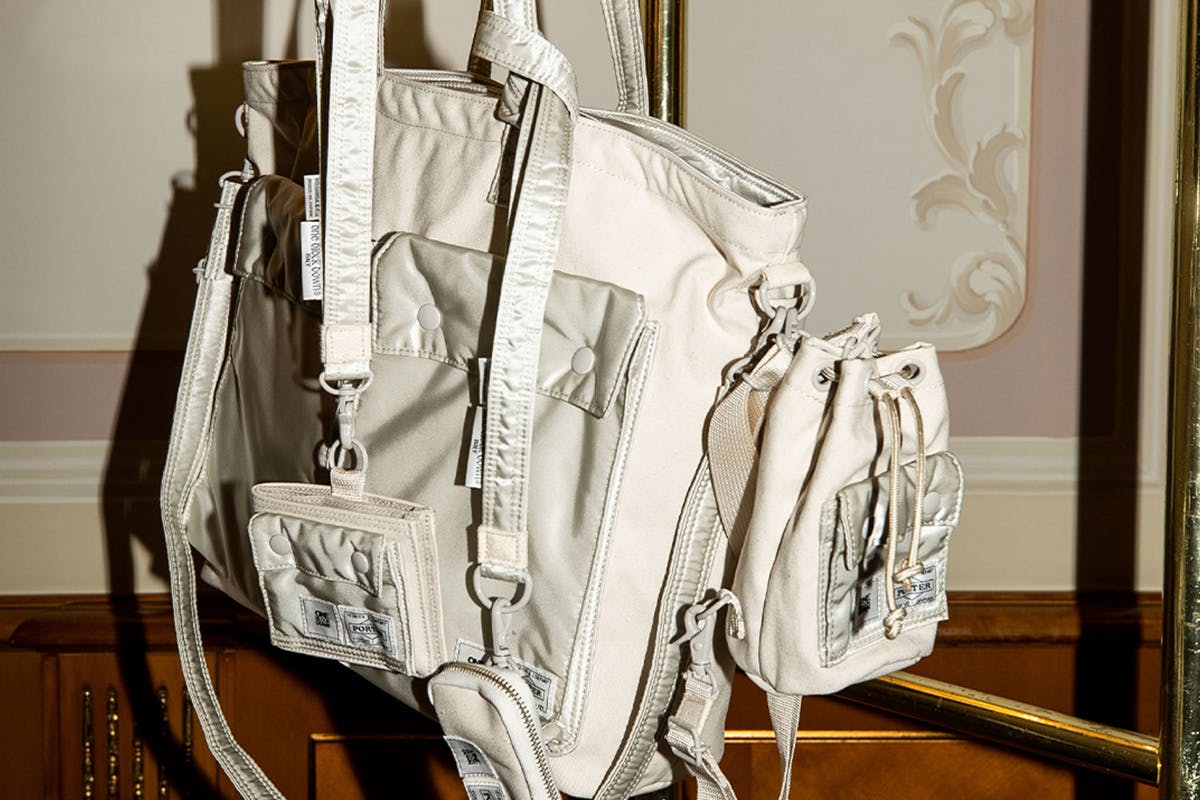 One Block Down joins the legendary Porter-Yoshida & Co. for a "Hazy Smoky Night" – an exclusive four-piece capsule collection fit for those memorable but forgotten nights.
When it comes to baggage (physical, not emotional), no one does it quite like the historic Japanese accessory brand, Porter-Yoshida & Co. Through its carefully considered design approach, luxury fabrications, and intense attention to detail, PORTER has become the go-to for contemporary, subtle bangers.
You'd struggle to find many brands that do it quite like PORTER – it's trusted by the market and also by its select collaborative partners that includes JJJJound, Garbstore, Stone Island, HAVEN, and more. Next in line to join its exciting roster of creative minds is Italian retailer One Block Down.
Having stocked PORTER's classic seasonal bag options throughout its 13 years in business, One Block Down stepping up to deliver a collaborative collection makes perfect sense – and the product does not disappoint.
The four-piece collection comprises a selection of functional baggage options that have been crafted from a combination of cream nylon and natural canvas, with army-green nylon lining. Within the line-up, you'll find a timeless multi-function tote Bag, "Bonsac Mini" chalk bag, key case, and wallet – each of which can be used in tandem to create the ultimate weekend bag.
Bringing the collection to life, One Block Down created three short films that follow the "Lobby Boy" – a key character from within PORTER's branding – during a "Hazy Smoky Night."
Your chance to join One Block Down and PORTER for a "Hazy Smoky Night" begins on 29 April when the collection goes online and arrives in stores.