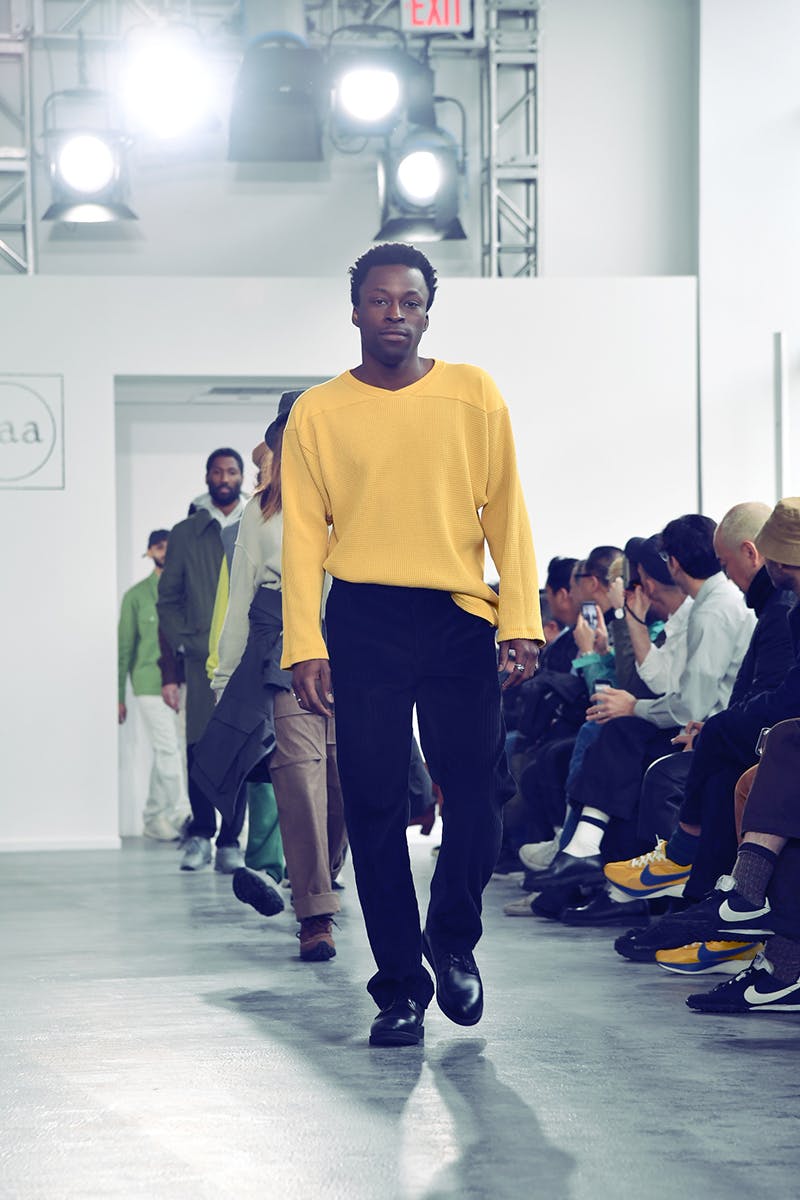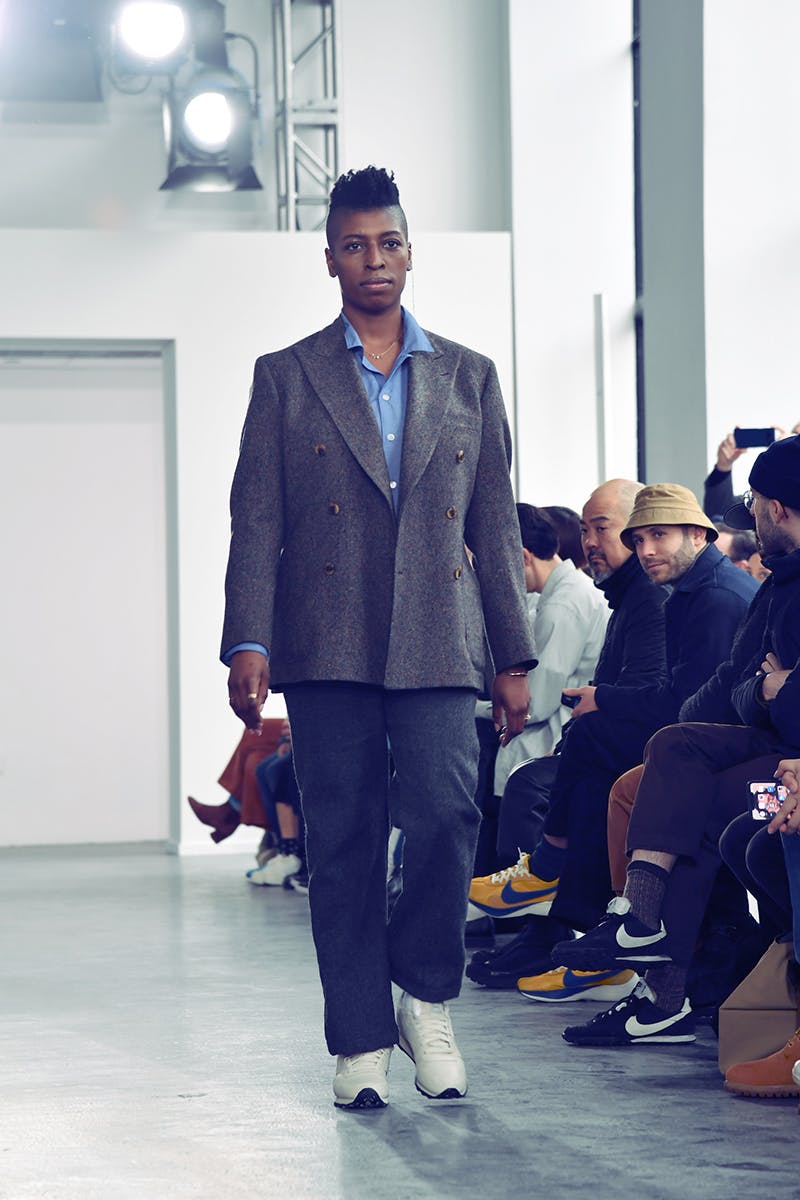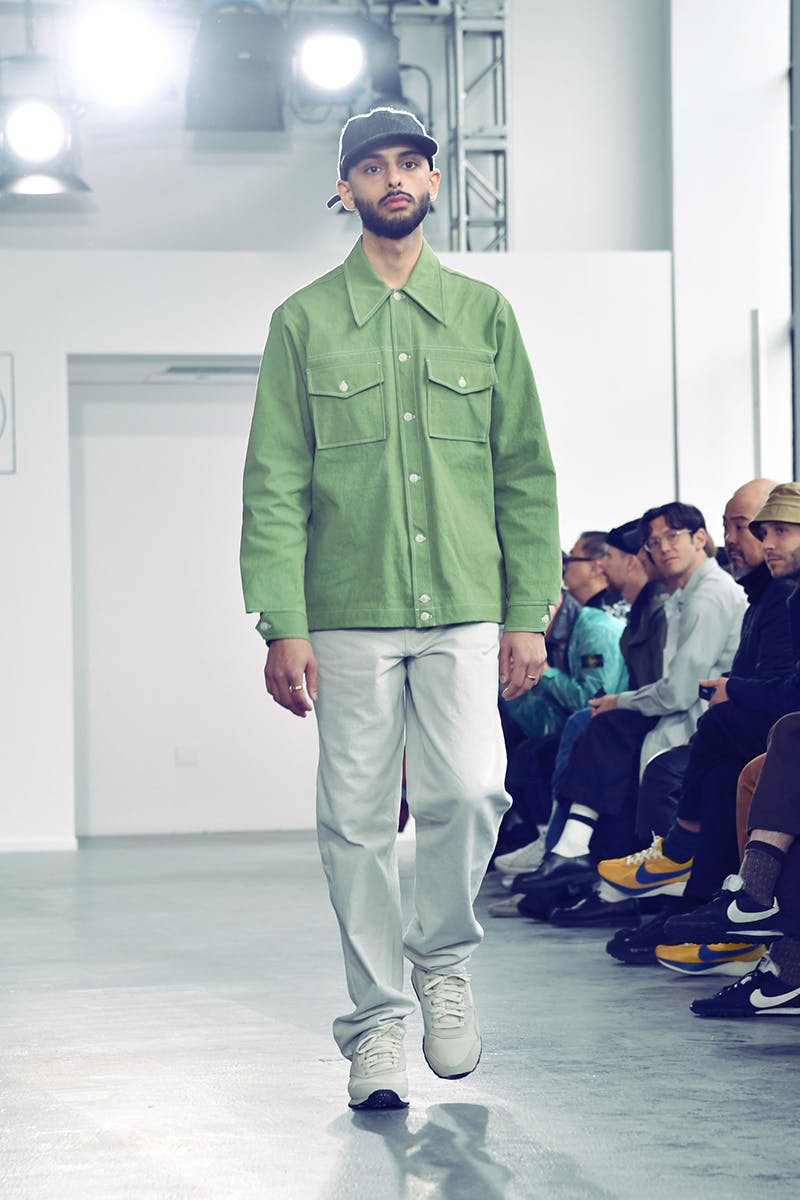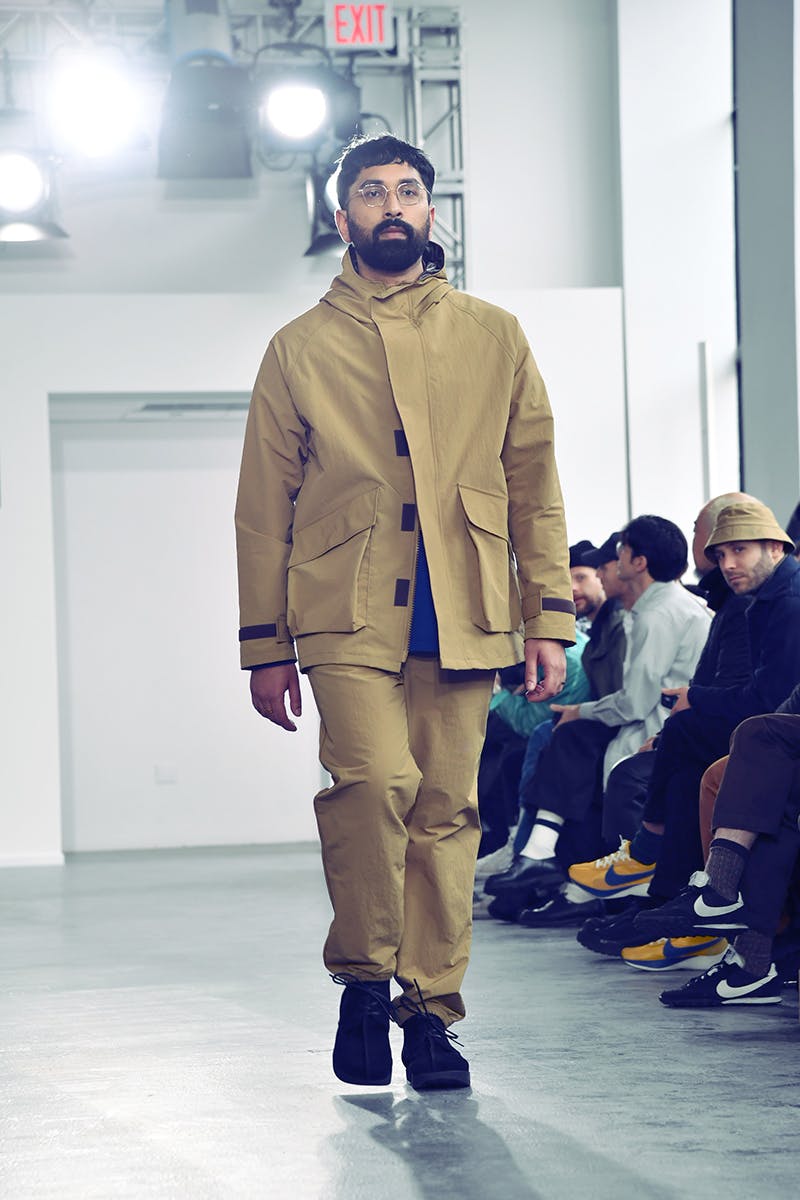 Paa Fall/Winter 2020 Men's. New York, NY. Editor's Notes For the past six or so years, Paa has been making the kind of high-quality, low-key gear that courts the closets of New York's most stylish dudes. Founders Al Verik and Peter Jurado started out — like many of Paa's fans — as enthusiasts themselves. They were part of a generation of clothing heads who appreciated quality construction and knew the devil was in the details when it came to separating something as simple as a "good" ball cap from a bad one.
That's why when Paa first entered the menswear market a little more than half a decade ago, they began with a series of meticulously made hats that also functioned as a sly homage to satin MA-1 bomber jackets, with olive nylon on the outside and a bright orange brim nodding to the accessory's outerwear inspiration. Paa's latest collection, shown at New York Fashion Week: Men's, was a love letter of sorts, too. In some ways, it paid homage to an era of New York style immortalized on Tumblr and Wordpress accounts everywhere, a time in the mid-2000s briefly known as #menswear (pronounced "hashtag-menswear").
"We didn't really have a budget for proper models, so we just tapped friends to help us out," says Jurado. Models included Amardeep Singh, a UX designer and creative consultant who once ran a Tumblr called brrybnds. Singh used to make tchotchkes-like, meme-inspired pins and embroidered patches saying things like "Good Morning New York Let's Get This Money."
"The whole show's been DIY basically," says Verik.  In a similar vein, what makes Paa such a veritably New York label is the idea that Jurado and Verik just wanted to make cool shit together. And then it evolved into this entire collection along the way. Another look — a puffy vest worn over a Day-Glo green mock neck and forest green trousers — was modeled by Mordechai Rubinstein, the old-man-style anthropologist who documents how elderly New Yorkers and blue-collar workers kit themselves out on Mister Mort.
"It started with a DM. They slid in, and then followed up with an email to keep it profesh," says Rubinstein, who brought his own pair of Merrell Jungle Mocs to wear with his look. Rubinstein and Singh represent different ends of the menswear spectrum that really fucks with Paa. On one end, the fussy perfectionist who only wants pleated wool trousers, heavyweight cotton T-shirts, and 60/40 down jackets in the purest possible form. On the other, there's the playful maximalist who treats Paa's versatile wares as negative space, the kind of everyday staple that gives you leeway to pull off something ridiculous worn over it.
Paa's muted design philosophy informs the universal appeal of the label, as well as its monotone Reebok collaboration: an all-tan or all-grey rendition of the Reebok Classic sneaker. It's the perfect shoe to pair with Paa's latest venture into knit accessories like socks, which Verik says they're extremely passionate about.
But as far as Rubinstein is concerned, he's extremely happy to see a young brand injecting some life into New York Fashion Week: Men's.
"I'm based here, so I'm more excited about New York than anywhere else," he says. "It's the best runway in the fucking world." Highsnobiety Shopping List Paa x Reebok Classic Sneakers
Low-key kicks that go with practically anything are always a no-brainer.
Cargo Trousers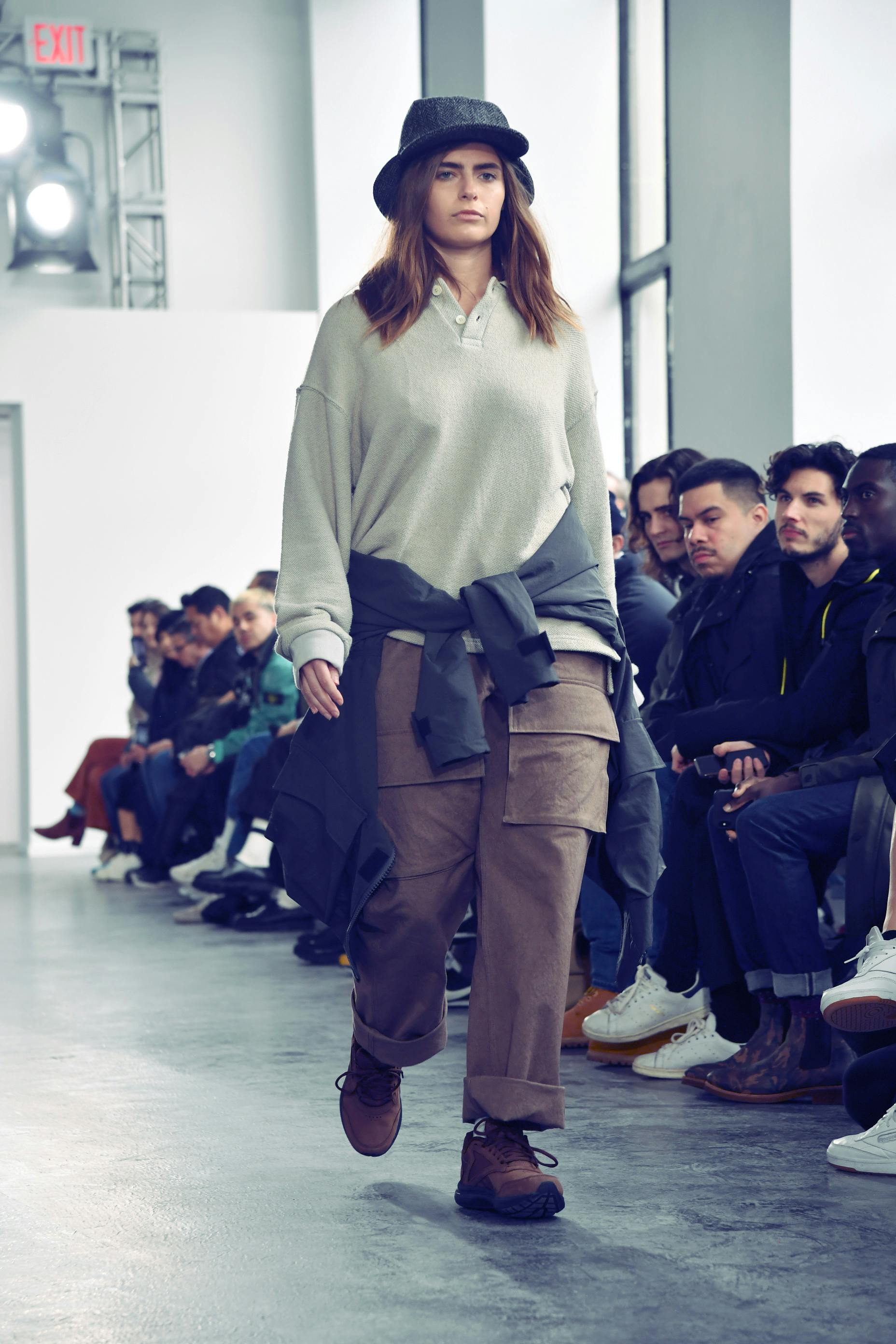 Cut with a wide leg in a highly versatile British khaki, these workwear-inspired silhouettes are gonna be the go-to pant for plenty of dudes next fall.
Fleece Overshirt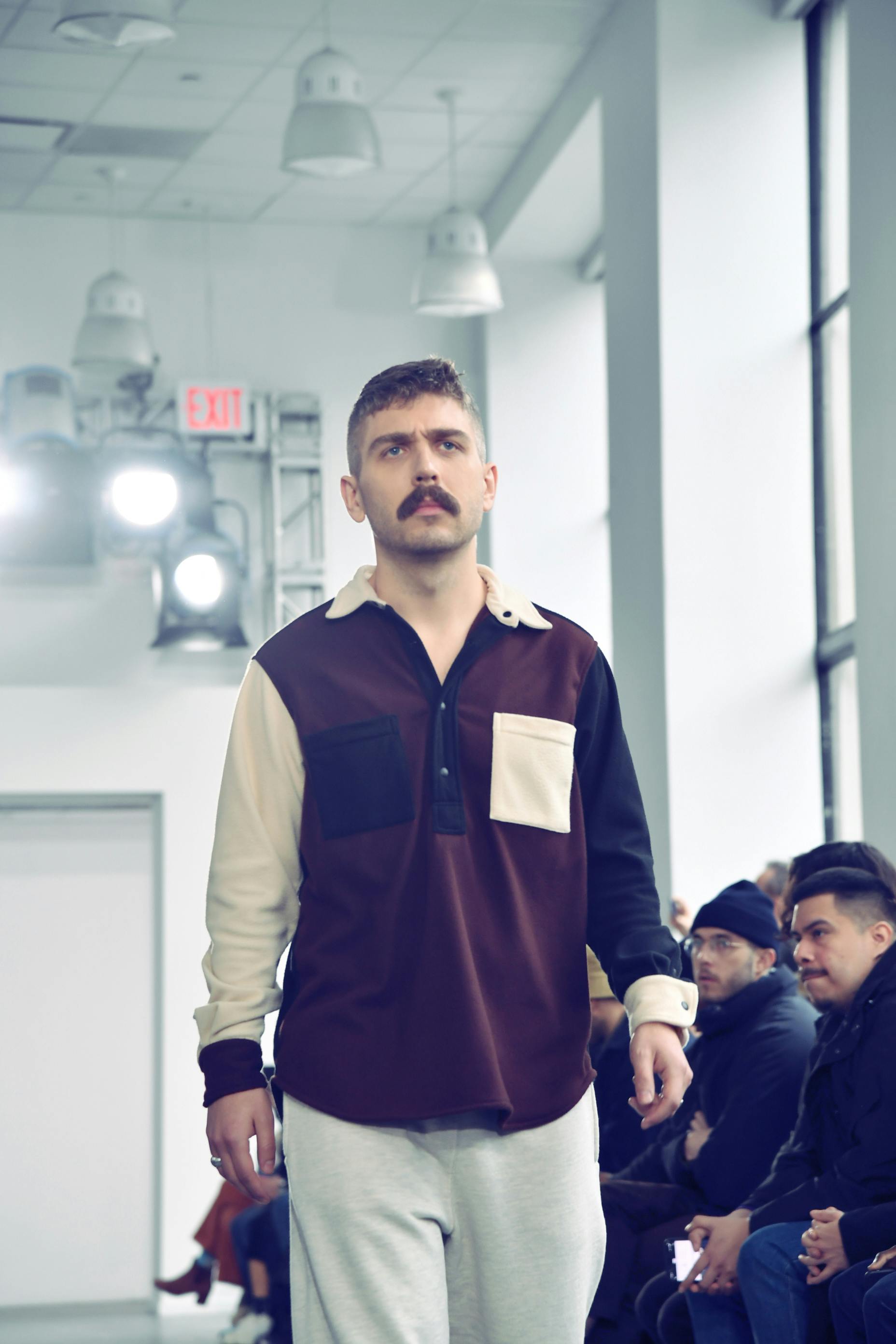 Modeled by Complex sneaker personality Brendan Dunne (shouts to Full Size Run), he admits he's a longtime fan of Paa. The fleece overshirt is one of their staples, and this colorblocked version spices things up.
Speckled Wool Sportcoat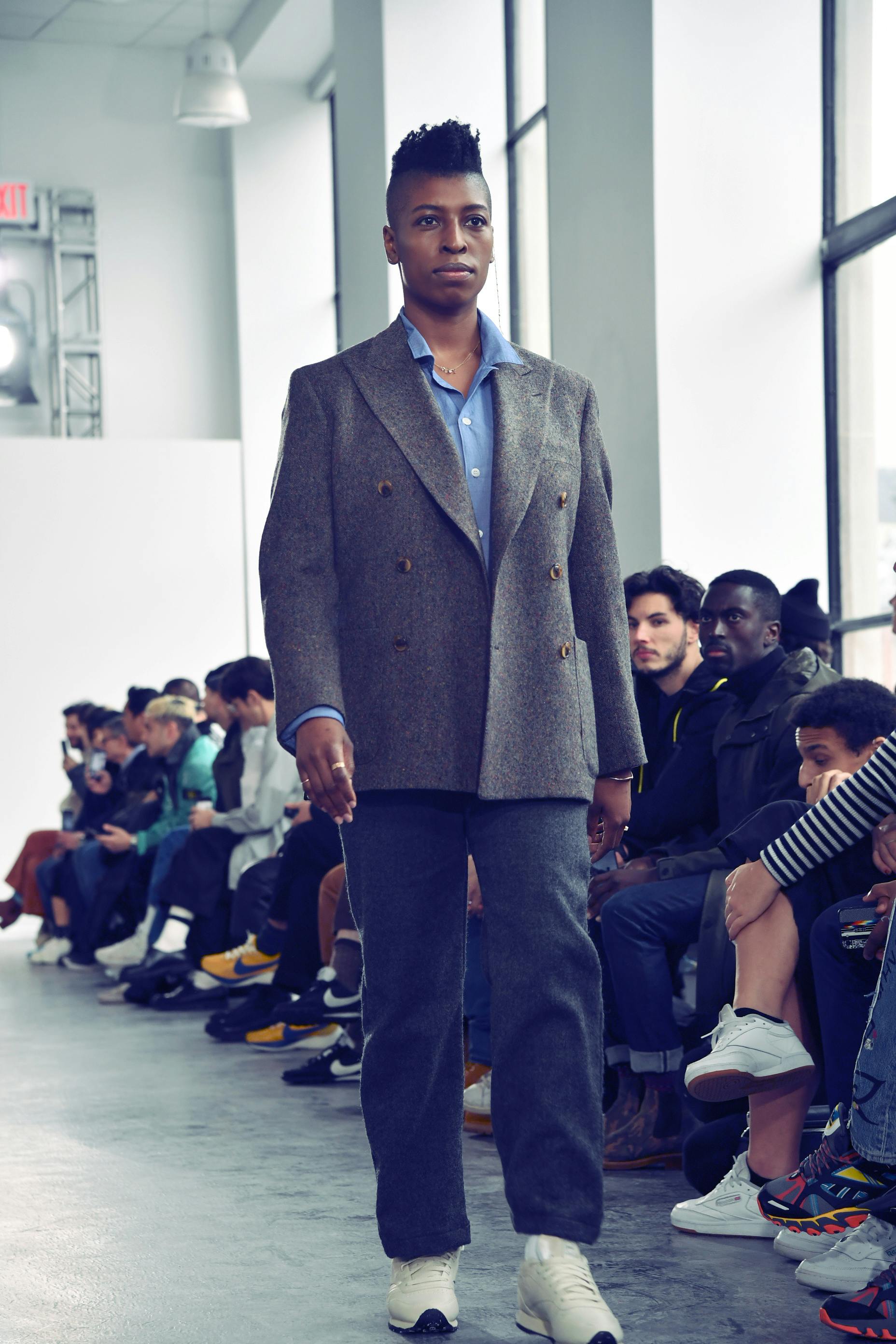 It might be hard to tell, but this sportcoat is made from a wool material with colorful speckles woven throughout, instantly separating it from the pack.
Spectators Jacket
One of Paa's staples—essentially an elevated coach jacket—their Spectators jacket comes in a new array of fabrics, but you can never go wrong with black.