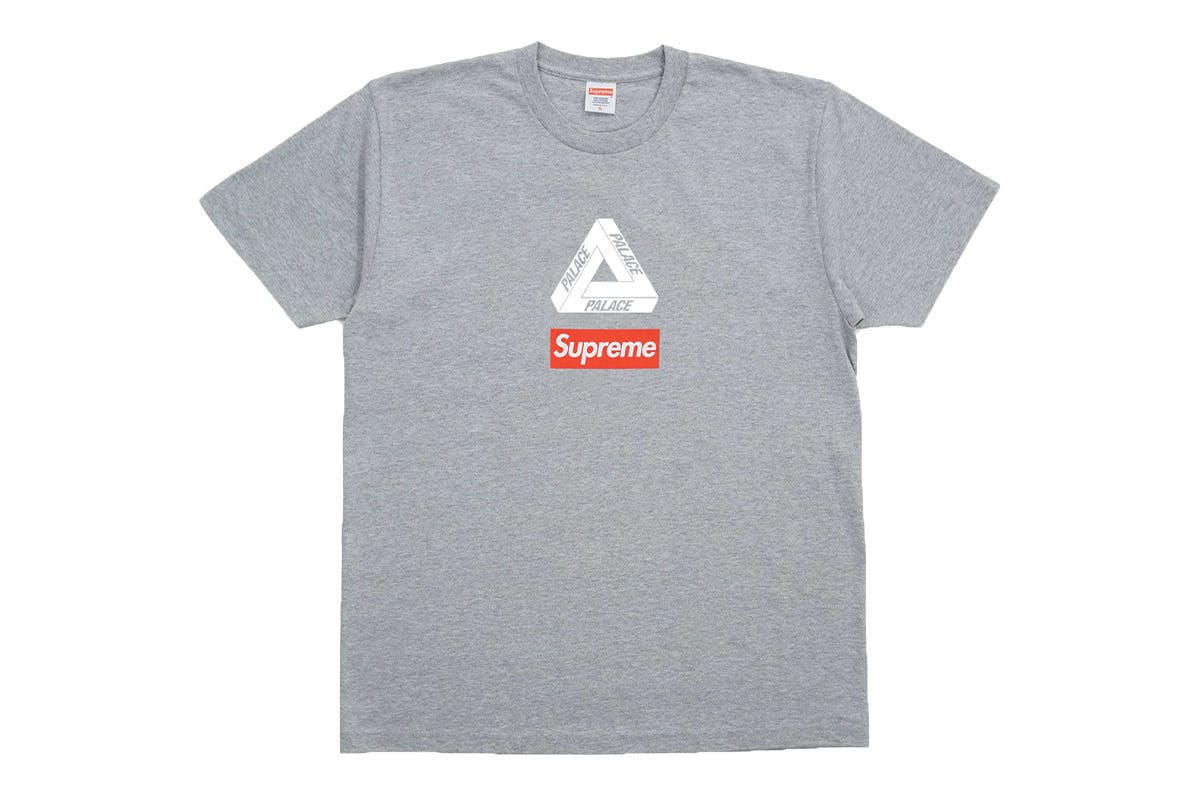 Highsnobiety aims to provide our readers with the latest updates in the sneaker world. However, we cannot verify the reliability of any unauthorized leaks or rumors unless this information is provided directly by the brands themselves.
After collaborations such as Fendi x Versace, Gucci x Balenciaga, Prada x adidas, and so on, we didn't think anything could surprise us. That was until a Palace x Supreme collaboration leaked.
The partnership might seem unlikely to some. Why would two of streetwear's biggest brands, and competitors, embark on a collaboration? It's hard to say what sparked the decision, but regardless, we're excited.
After all, we've seen that unexpected collaborations are the ultimate way to sell products (and re-sell products), and get maximum publicity.
Both Palace and Supreme have proven that they are fantastic collaborators. This year alone, Supreme has partnered with Burberry, The North Face, and more, whereas Palace has worked with Elon John, and created an exclusive Palace AMG. It comes as no surprise that the two would venture into unchartered territory.
So far, there's very little information available, but it seems like the collaboration between the streetwear giants drops later this year, with August 26th being the speculated date.
We've only gotten a peak at what seems to be the limited-edition box logo/tri-ferg tee of the collaboration, and we're expecting to see plenty more colorways, as well as co-branded hoodies, sweatshirts, and other apparel. We can't wait to see the skateboard decks drop, as well – they'll for sure be an instant grail.
You thought bogos were expensive already? This one is about to skyrocket on the secondary market.
Stay tuned as more information surfaces surrounding the Palace x Supreme collaboration, and keep your eyes peeled for any more leaks.
Highsnobiety has reached out to both Palace and Supreme for a comment.