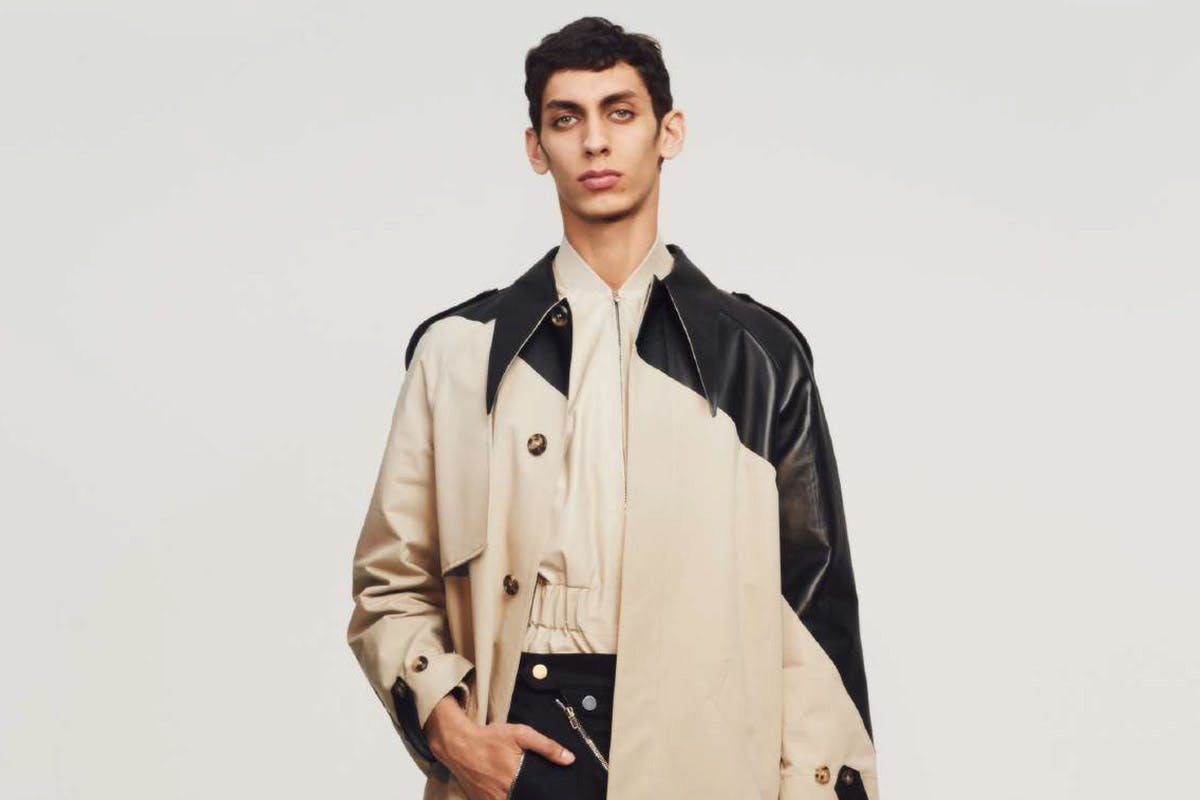 Under the Radar is Highsnobiety's weekly celebration of upcoming talent. Each week, we're spotlighting an emerging brand that's bringing something new to the worlds of streetwear and fashion.
Italy-based Pihakapi has been developed in partnership with leather manufacturer Pellemoda and is elevating unisex leather garments with conceptual designs, unexpected colorways, and immaculate construction.
The label is led by self-taught Canadian designer Vejas Kruszewski, who caught the attention of the fashion industry when he was nominated for the LVMH Prize in 2016, becoming the youngest winner of the Special Prize at just 19 years old.
He has been working on Pihakapi since the turn of the year, giving him the chance to explore his love of materials with a company that has been producing high-quality Tuscan leather since 1979.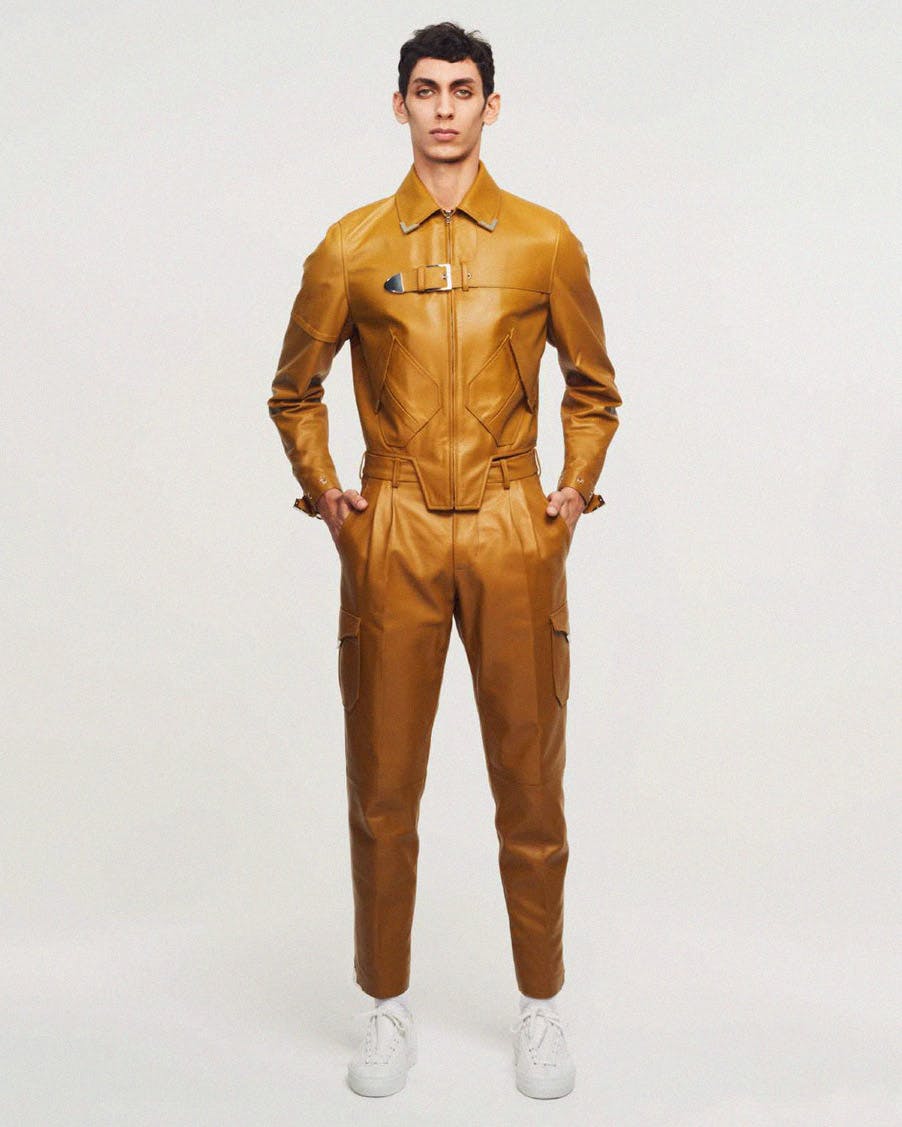 After putting his own Vejas label on hold to take the lead designer role at Pihakapi, Kruszewski tells Highsnobiety about the appeal of working with leather. "What's interesting about leather is that it's essentially animal skin, so it's treated very differently from a fabric, which is woven," he says.
"The surface has no holes like a normal fabric would, so the way that you can treat it or apply it is very different. It can adhere, completely bonded to another fabric. It's impermeable. It can be opaque or translucent. And the way you sew it together is very different as well."
When it comes to leather clothing, what most people fixate on is the leather jacket — and the beauty of this GOAT item is that with every designer comes a slightly different interpretation. For Kruszewski's take, he looked at the shape of stag beetles to inform the sleek, shiny horn-inspired embellishments running up the seams.
Kruszewski tells us the design process at Pihakapi begins with the construction of outerwear as the focus point, honing the aesthetic of each season's collection before expanding out to jeans — also with horns — tops, and accessories.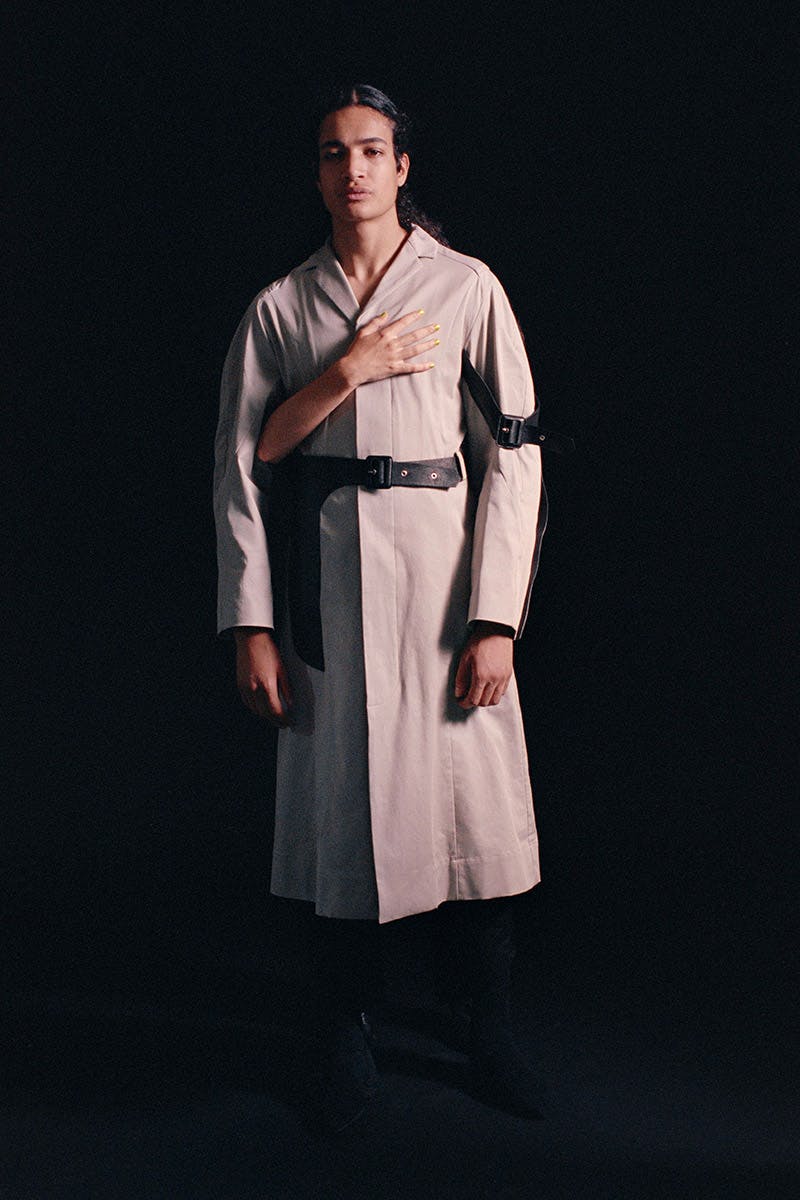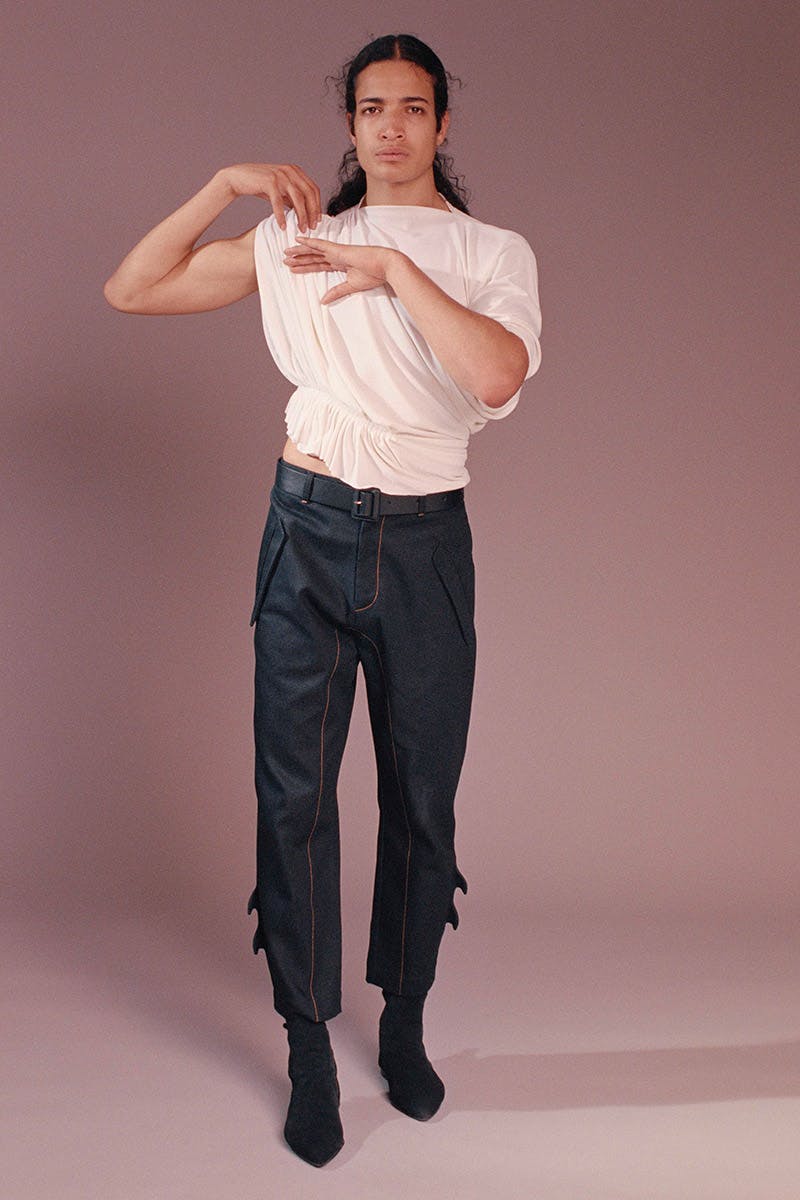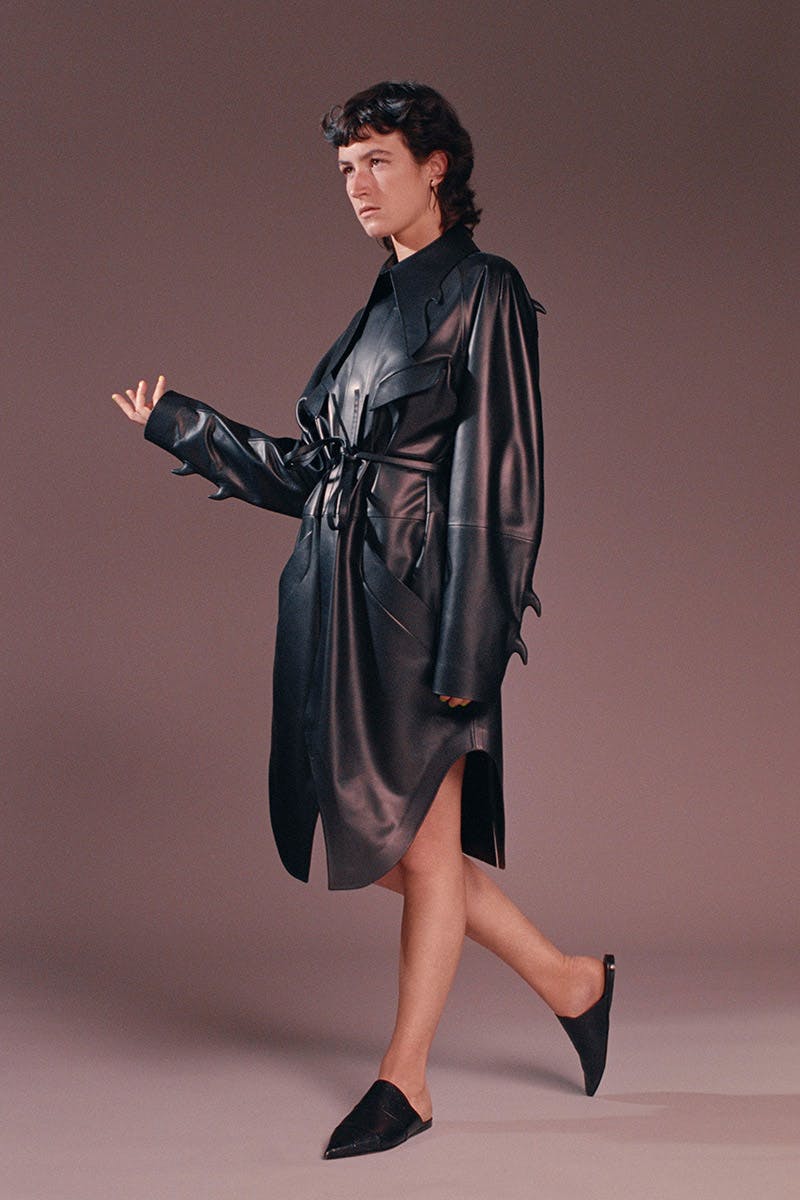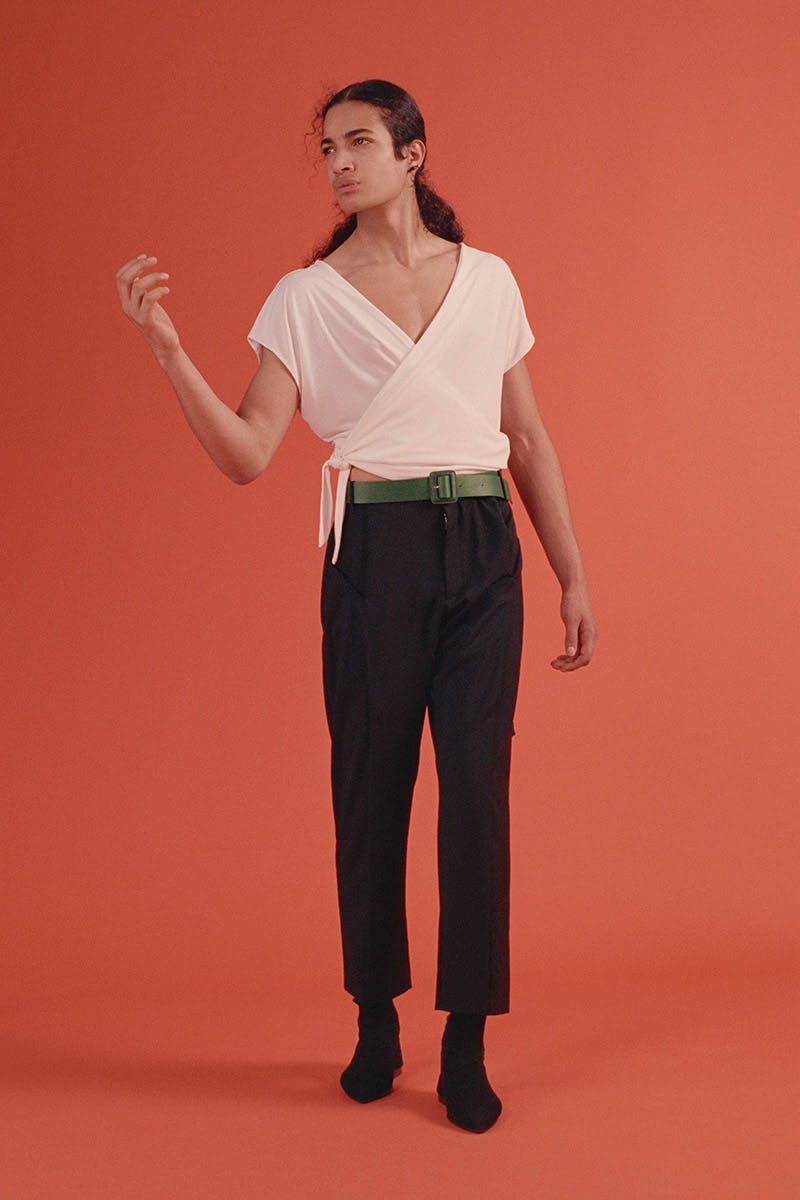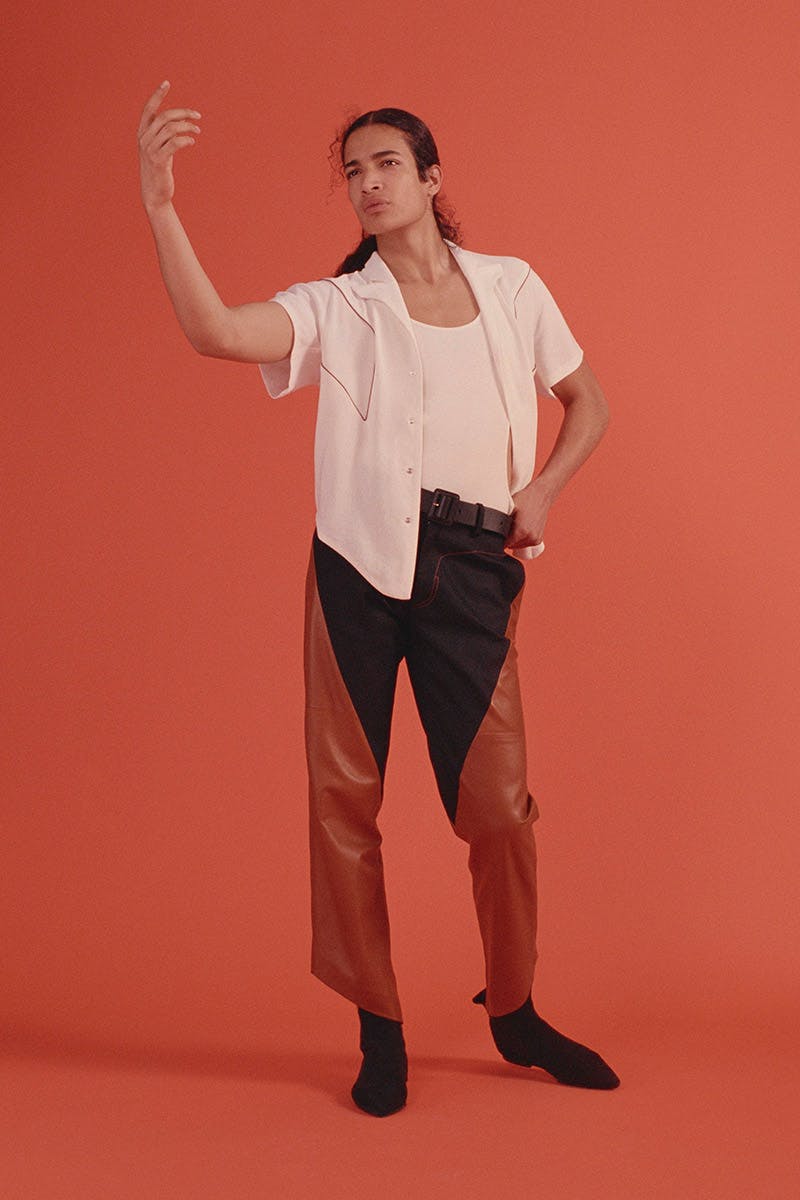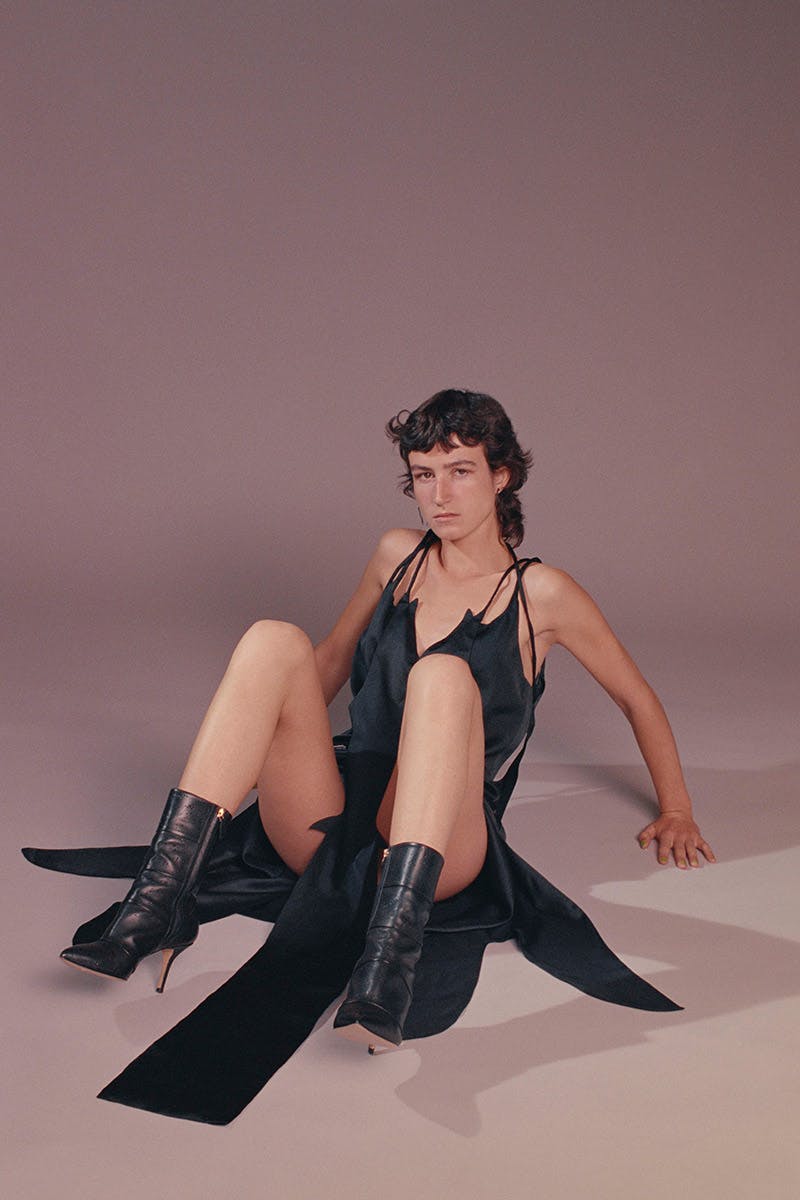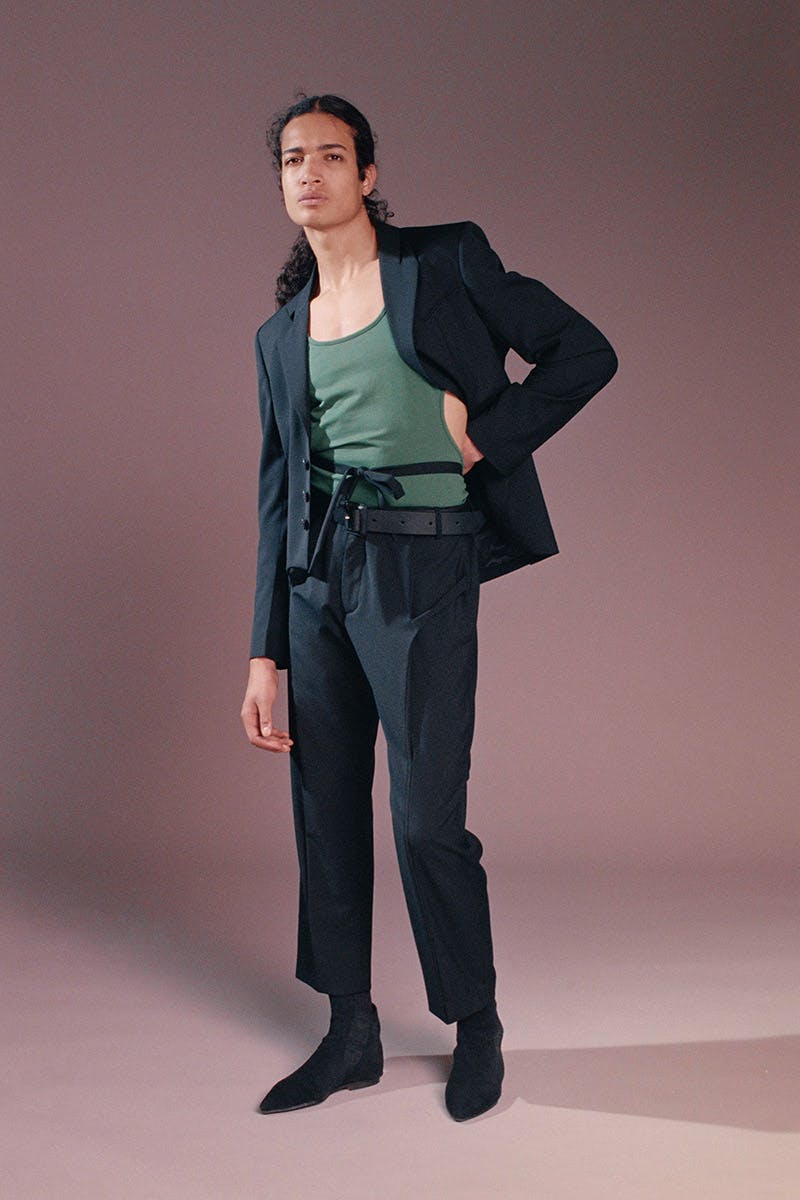 In addition to putting a contemporary spin on classic styles, Pihakapi's latest collection includes a purple and green cropped jacket that wraps around like a kimono, an all-leather aviator hat, a biker jacket that's been lengthened down to the knee, two-tone leather shorts, and bright blue pants with orange contrast stitching and jagged geometric panels.
Kruszewski is aware of the controversy surrounding garments made from animals. "I'm always thinking about those big ethical quandaries surrounding fur and leather at this moment," he tells us.
"It's important to be conscious of that aspect of the industry. But on another note, I'm thinking about the fact that leather comes from a living animal and how, stylistically or aesthetically, I am thinking about the relationship between humans and animals, the heritage, and the history of the kinds of products we consume from them." You can buy Pihakapi at Opening Ceremony (New York, Los Angeles, Tokyo), MACHINE-A (London), Slam Jam (Milan), Galeries Lafayette (Beijing), La Maison Simons (Toronto, Vancouver, Montreal), and Radd Lounge (Tokyo).