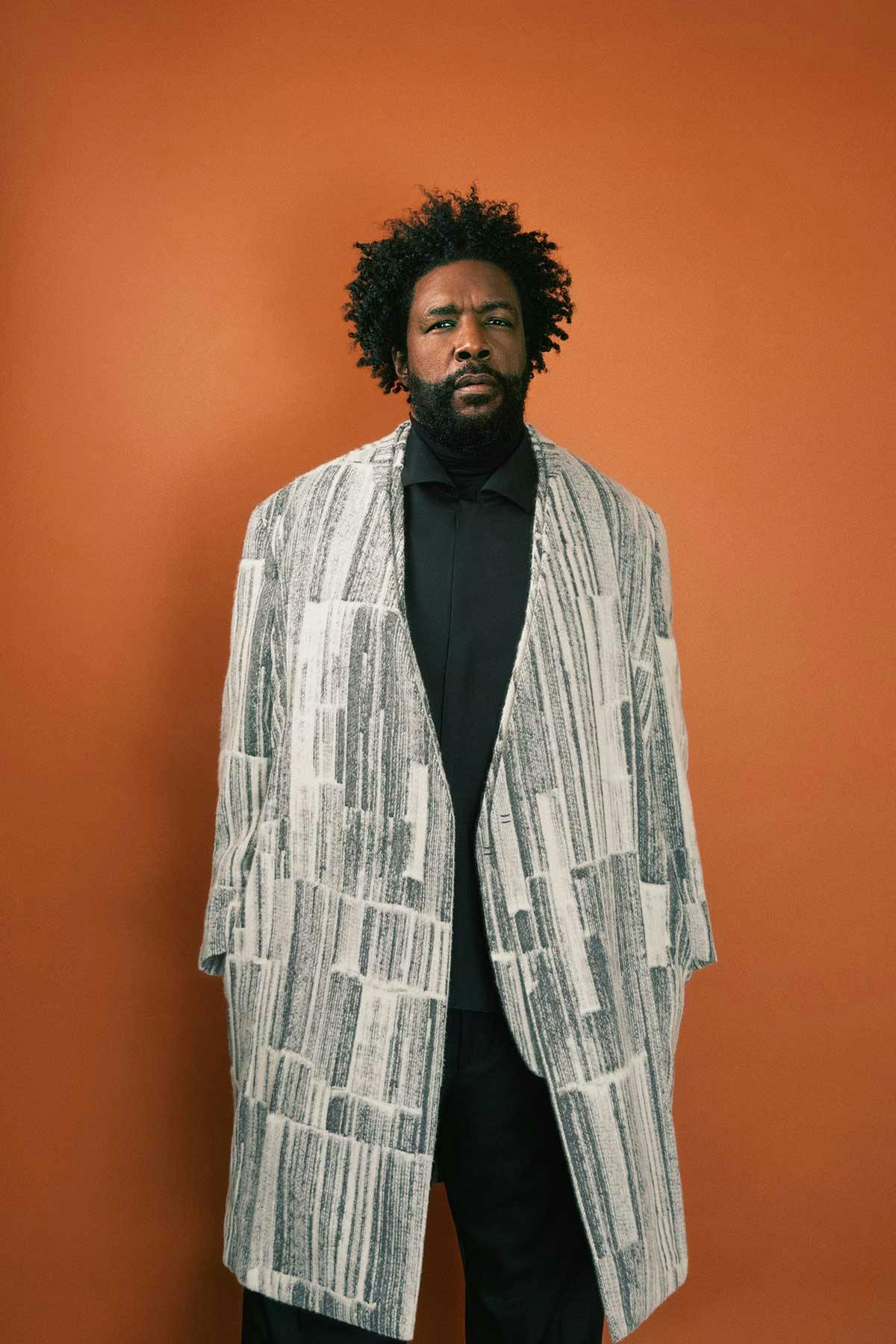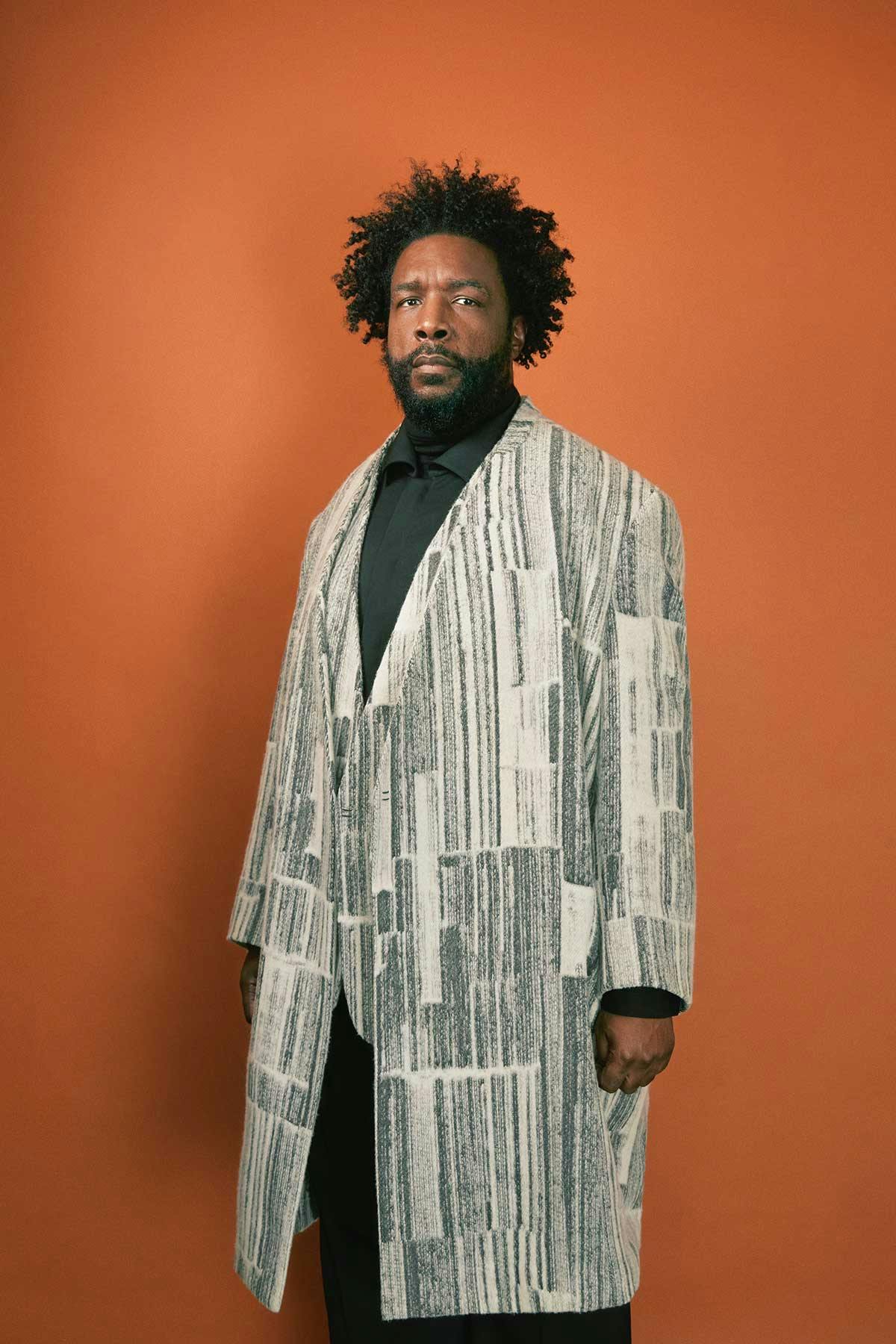 Questlove is one of today's unsung fashion icons. The Roots' drummer is so intentionally humble — that is to say, you never hear him talking himself up — but Questlove has been quietly coming correct with excellent style both on and off the red carpet.
Of course, when it's time to take center stage, Quest turns it up, as he did at the 2023 Grammys with Zegna.
"Alessandro made this custom look for me based on his newest collection," Questlove told Highsnobiety, pointing out a key feature: the sustainable cashmere jacquard woven into his deliciously textured collarless coat.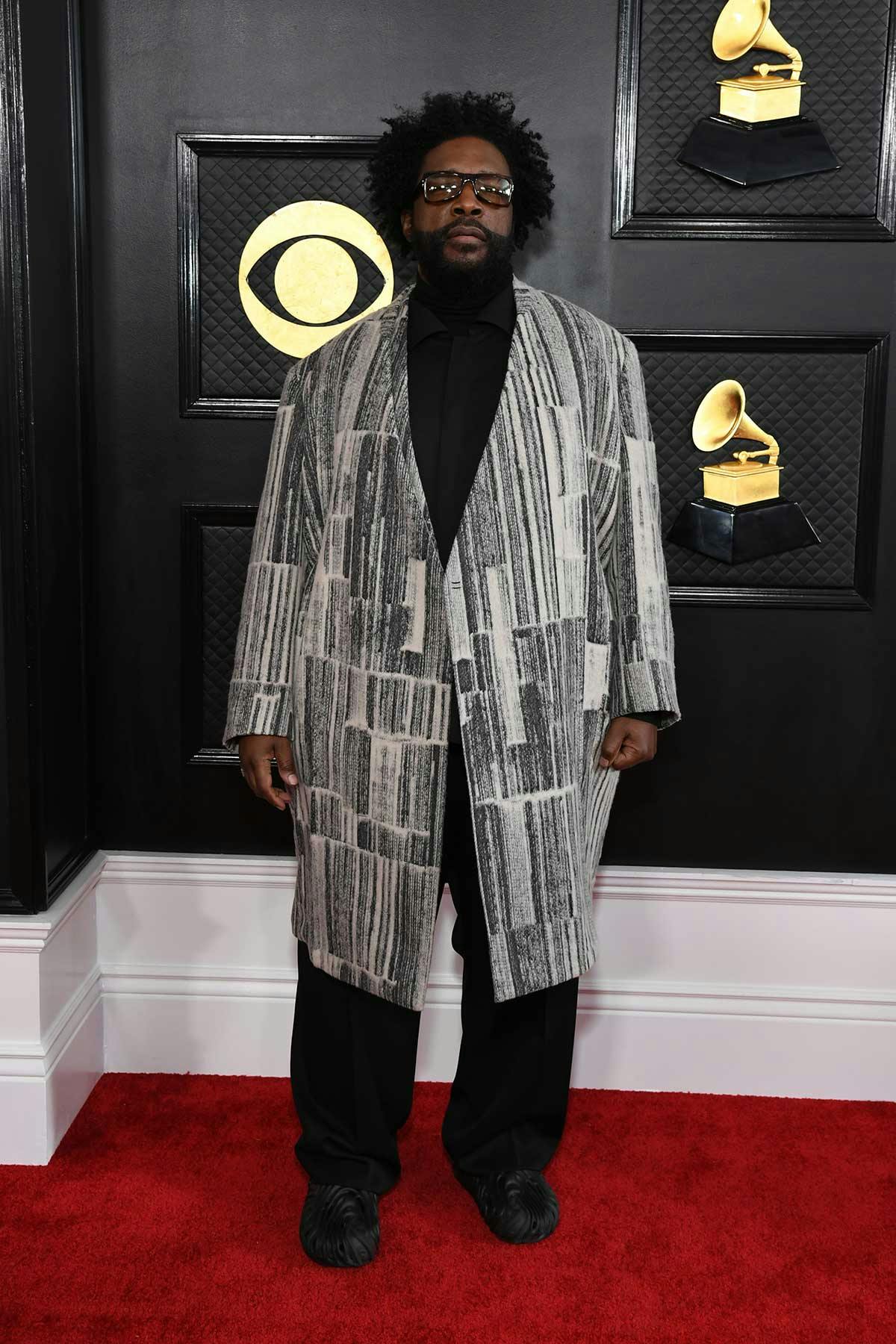 The inimitable grace of Zegna is otherwise epitomized in Quest's all-black cashmere and wool base layers, perfectly complemented by his boxy frames and easy shoes (more on those in a sec).
In that sense, Questlove is perhaps the perfect person to represent the house of Zegna; as someone with an eye for exquisite, understated style, he lives the quality-first ethos that the Italian maison epitomizes.
"I love all the deconstructed pieces that ZEGNA does," Questlove continued.
It's important to emphasize that Quest always looks good because he knows his body. The 6'4" Questlove has spent years training his body to maximize drumming stamina: it doesn't make sense for him to aspire to a runway model's gaunt physique.
But that's what makes his approach to getting dressed so aspirational: Questlove provides tangible proof that it only takes self-awareness and a keen eye to look good, regardless of body type.
Quest and his stylist are extremely adept at proportional balance, shortening the neck with a tonal turtleneck to reign in the relaxed pants (hemmed with scientific precision to achieve only a slight break) and let the statement coat do all the talking. It's a masterclass in making a lot of work look exceptionally effortless.
This sort of thoughtfulness is the primary reason why Questlove is perpetually best-dressed.
The second, and similarly important reason, is that Quest has long forgone stiff leather shoes and flat sneakers in favor of Crocs clogs.
His Crocs are the ultimate manifestation of Questlove's approach to fashion: anti-trend and comfortably indulgent.
Personal style should be selfish, in that it ought to be all about the wearer rather than external perceivers. Hardly anyone makes that case better than Questlove.