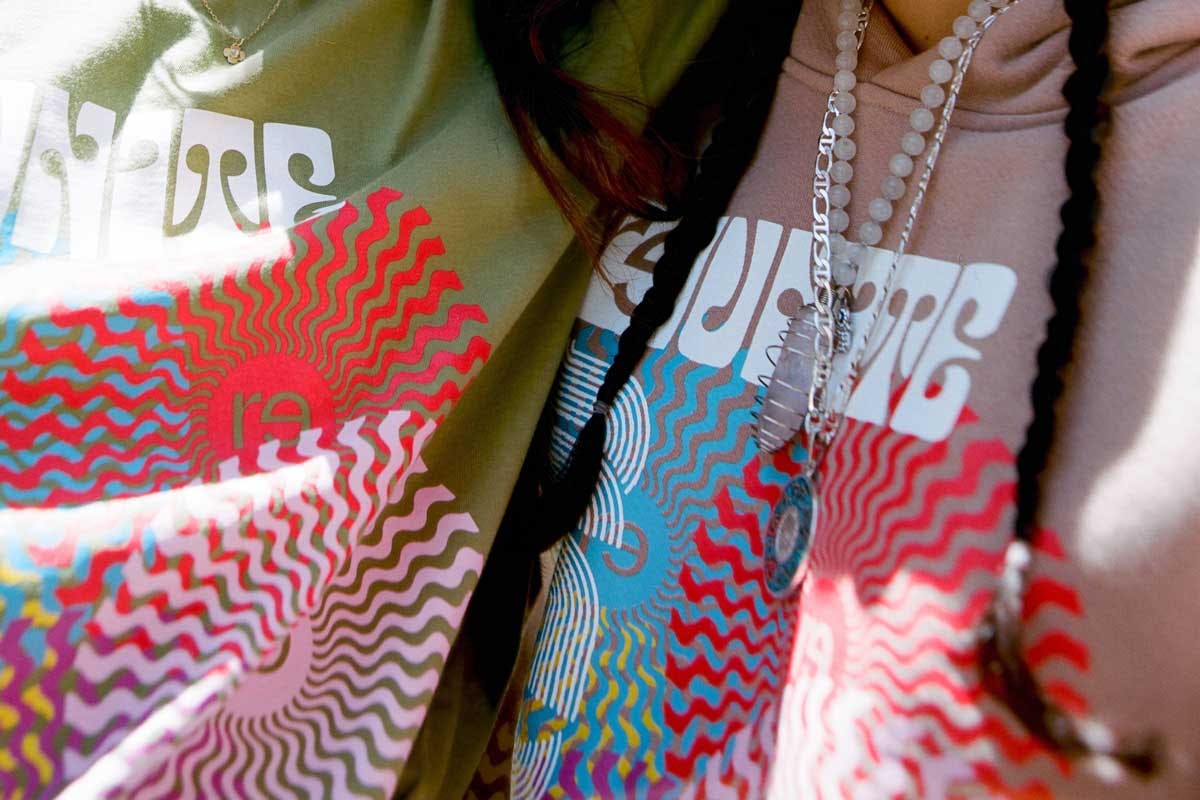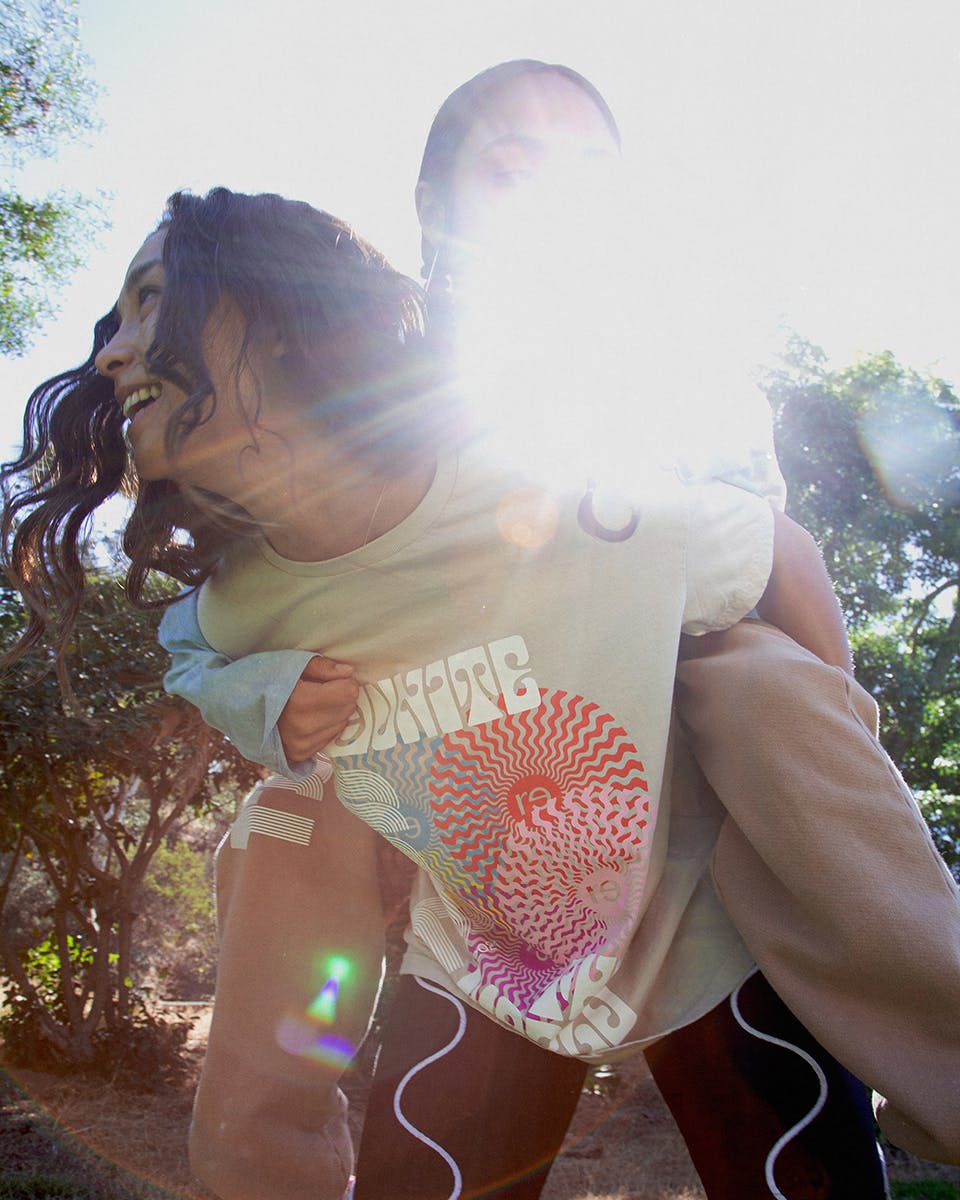 Brand: re-inc
Season: Summer 2021
Key Pieces: The slouchy sweatsuit, with its oversized fit and trippy graphics, is a perfect summation of everything that re-inc aims to accomplish with its trip to Los Angeles.
Buy: Bodega on June 25
Editor's Notes: Co-founded by USWNT vets Tobin Heath, Meghan Klingenberg, Megan Rapinoe, and Christen Press, re-inc is a summation of its co-founders' shared love for the beautiful game. It's more than mere soccer (football for those in Europe) worship, of course, but the bonds forged on the pitch are crucial to comprehending the angle that re-inc takes in reshaping the fashion industry's narrow-minded views. re-inc only drops genderless, body-inclusive clothing crafted from organic and recycled materials, for example, part of the company's stated mission statement of seeking "progress and equity."
re-inc's latest is getting a signal boost from Bodega, demonstrating a shared desire to crack open streetwear's inclusivity issues one step at a time. To kick things off, Heath designed some suitably spacey printed imagery to reflect the crazy times we're all living in, abetted by "Reunite The World" text, a suitably sunny slant to turbulent times. This is printed atop a relaxed hoodie, sweatpants, and boxy T-shirts in washed-out tones, affecting a lived-in look well-suited to football-leaning fashions.
There's also a nod to the Tokyo 2021 games, which the co-founders will be playing in. It's a controversial affair, to be sure, but also one with a whiff of optimism. At its best, the international gathering is reflective of humanity's hard work, the collective's unflagging vitality. To reflect this all-hands mentality, re-inc will donate one percent of the profits from each purchase to ensure egalitarian global COVID-19 vaccine distribution.