Lines amassed last Friday as fans waited in the frigid cold to meet Gucci Mane face-to-face at Reebok's Union Square store, and the event was a lituation to say the least.
The meet and greet was held to celebrate the Workout Plus franchise as well as to christen Guwop's induction to the Reebok Classic family.
A few lucky fans were also blessed with free swag like signed copies of his autobiography and co-branded tote bags. Legendary sneaker customizer Dan Gamache of Mache Customs was also on hand to put his own touch on the Workout Plus and even ended up gifting a pair to Gucci himself.
Attendees got their photo taken with Guwop and were also treated with a decked out photobooth resembling a custom issue of Highsnobiety magazine.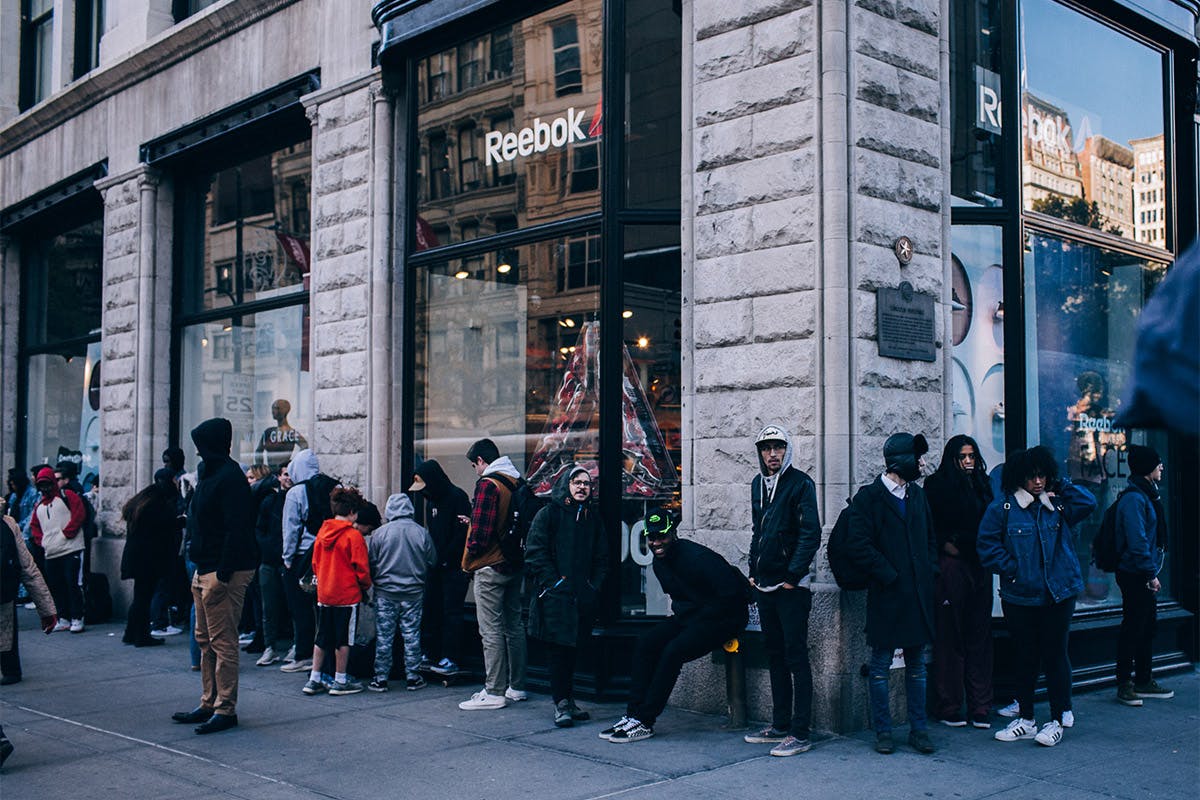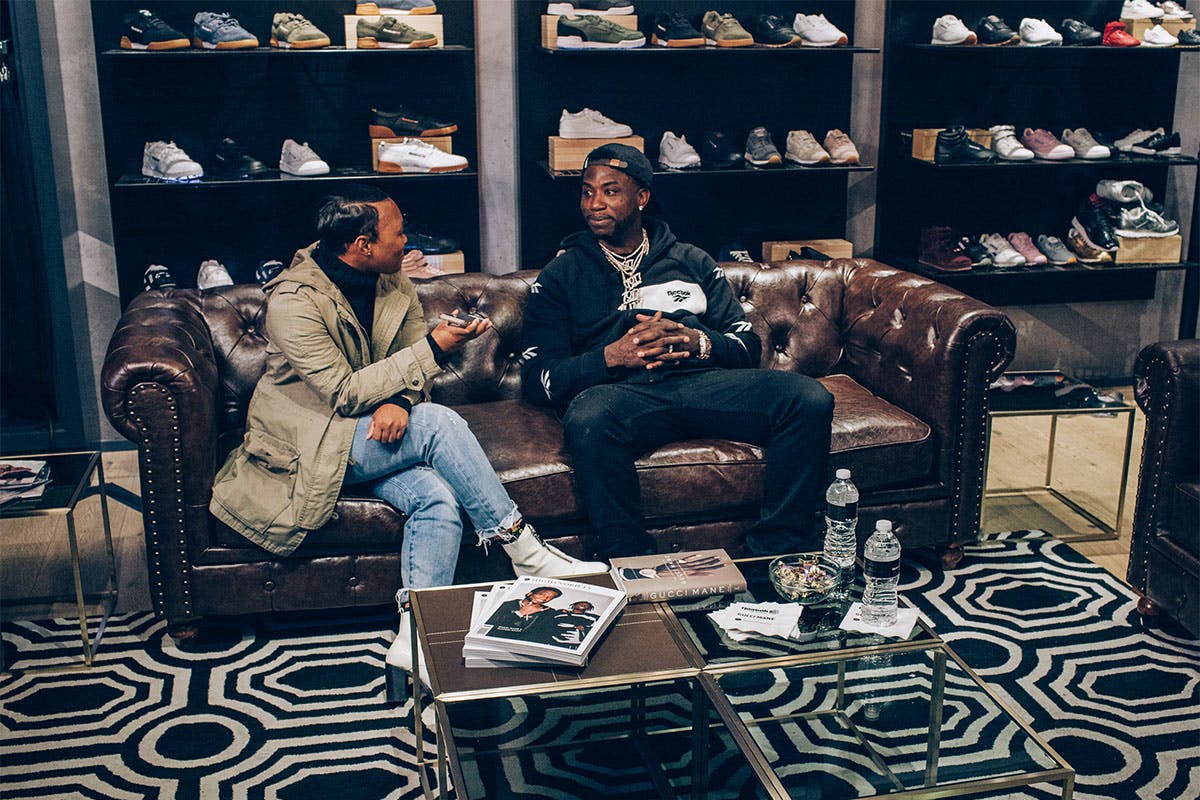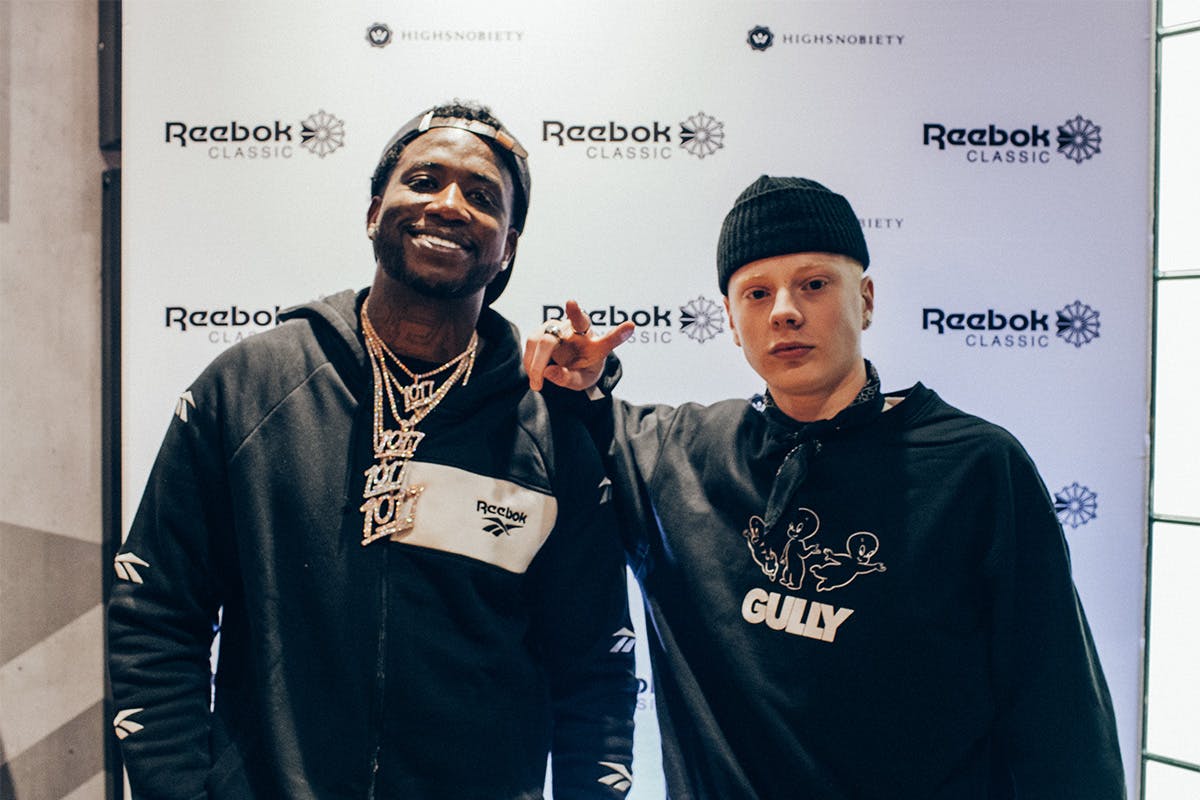 Check out the video and photos above to see everything that went down.