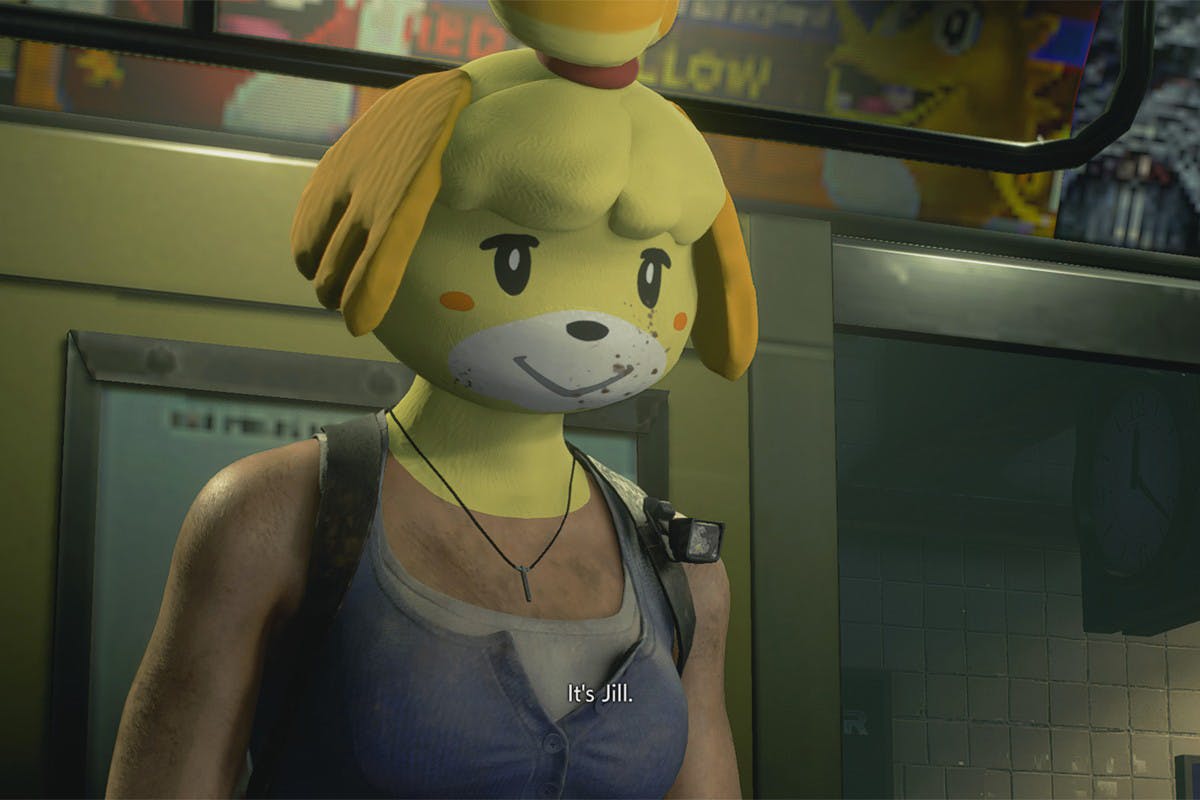 The Resident Evil 3 remake has only been out a few days, and somebody has already merged the survival horror game with Animal Crossing.
Animal Crossing secretary Isabelle has been brought into the zombie apocalypse courtesy of a mod by Nexus Mods user, Crazy Potato.
"Jill is a fan," said Crazy Potato of his somewhat disturbing mod that puts Isabelle's head on the body of Resident Evil protagonist Jill Valentine. So, as opposed to altering the entire character, which is generally the case with mods, it's simply Isabelle from the neck up, and all Jill from the shoulders down. Creepy.
Crazy Potato's Isabelle mod arrives as Resident Evil 3 released this past Friday, April 3, for PlayStation 4, Xbox One, and Windows PC, while Animal Crossing: New Horizons launched March 20 on Nintendo Switch. You can download the skin now here.