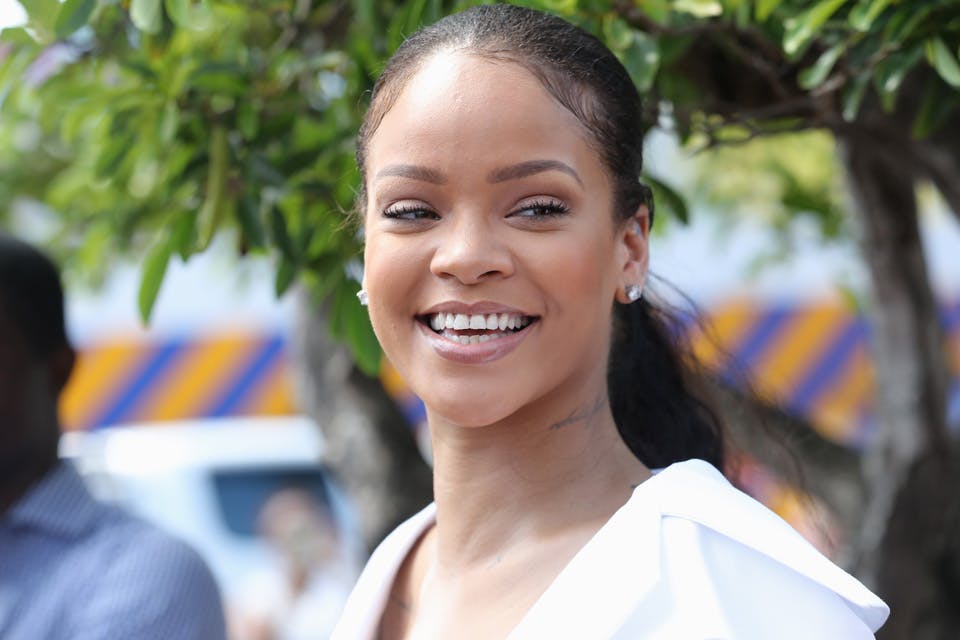 Rihanna can now add journalist to her resumé after recently penning an op-ed on education for The Guardian. In the piece, the singer asks global communities to reprioritize its efforts on education in developing countries, noting that socioeconomic factors and natural disasters often impact standard practices of teaching.
"The lack of access to education for children around the world is a massive problem, but that does not mean we should throw up our hands in despair and surrender," Rihanna writes. "Instead, we need to take on as much of the challenge as we can manage to set an example and see the difference."
In 2016, the Bajan-born singer was appointed as an ambassador for the Global Partnership for Education (GPE) in partnership with her Clara Lionel Foundation. The GPE, which "supports children to get an education in 87 countries around the world," allowed the singer to become "part of a solution that works," she writes.
Later, the singer goes onto thank the "generous contributions of those such as the EU and France" who aided the GPE to achieve its goals of "improving education for 870 million children in 89 countries." In the same breath, Rihanna singles out nations such as Germany, Japan, and The Netherlands, who she argues "can step up even more."
The piece concludes with the following: "When it comes to helping the world's poorest children, as well as the communities and societies in which they live, I'm still learning – and I need others to join me on the journey and use their voices alongside mine. If we can overcome the education deficit in the developing world, everybody wins."
Read the full piece over at The Guardian.
In other news, Lil Uzi Vert drops fresh single, "New Patek."