This piece is a part of the Ray-Ban Stories series, where we test out the brand's latest smart glasses. Tapping three different creators, we see how they use Ray-Ban Stories smart glasses in their daily lives to capture, listen and share their personal holiday experiences. Learn more about Ray-Ban Stories here.
What makes the holidays really feel like the holidays? It could be the gifts, the classic movies, or the absurd amount of decorative lights displayed across every inch of available surface area. While all of these things add to the season's ambiance, we would be remiss not to mention one of the most integral pieces that helps tie everything together: the food.
Whether crafting gingerbread houses with friends on a cozy evening or sharing memories about your uncle's signature dish, each moment creates that authentic sense of community everyone searches for this time of year–and who would want to miss out on that? That's why Ray-Ban Stories are here to ensure you can capture every special memory made this holiday season.
As the latest innovation from the renowned eyewear brand, Ray-Bans Stories smart glasses are designed in three distinct styles with customizable lens options and come with inventive features like instant image and video capture, allowing you to truly enjoy the most wonderful time of the year.
For Pierce Abernathy, food is a staple during the holidays. The NYC-based chef and recipe developer recalls food acting as a catalyst for family gatherings, giving everyone a reason to put life on pause and share the moment. "To me, the holidays are an opportunity to slow down and focus on the important relationships in my life," says Abernathy. "I want to take a step away and focus on creating memories with friends and family."
Now, with Ray-Ban Stories, the imaginative chef can create the things he loves without missing out on time with the people he loves. Whether recording a first-person baking tutorial or snapping a photo of everyone at the dinner table, the dynamic smart glasses allow Abernathy to avoid the scramble of capturing the perfect moment, giving him the freedom to live in the now.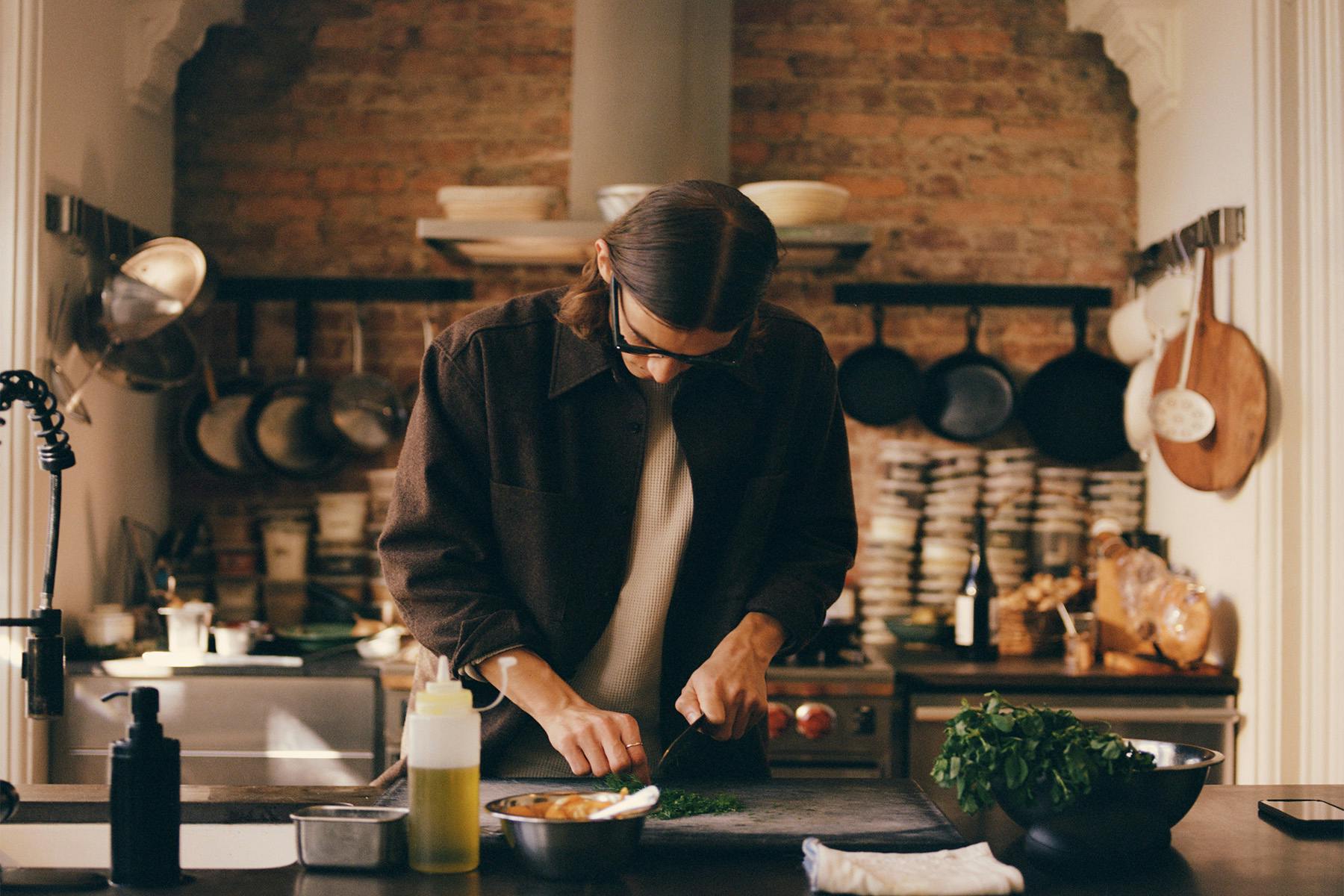 Read more on how Abernathy uses Ray-Ban Stories to soak up everything the holidays have to offer:
What are your favorite holiday traditions?
Food has always been a central point around the holidays. Growing up, my family had various dinners with extended family and friends every holiday season. It's a way we show love and come together to celebrate.
What does living in the moment mean to you?
When you live in the moment, you begin to realize all of the little things in life that are so special. That total presence makes you feel every sense more deeply.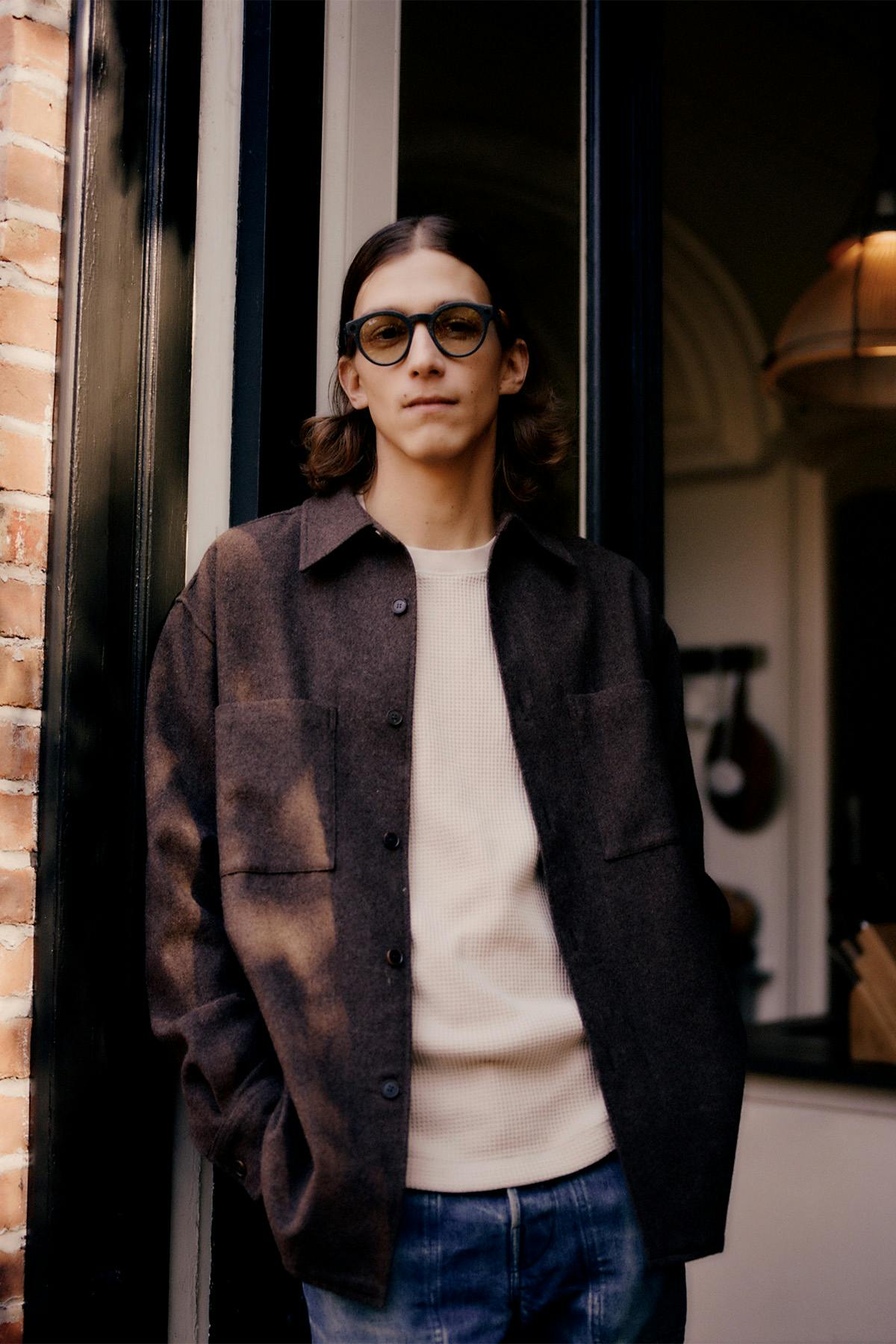 How do Ray-Ban Stories let you simultaneously live in and capture the moment during the holidays?
Ray-Ban smart glasses ensure I don't have to step away from an experience to hide behind a phone screen wanting to capture a memory. With the glasses, I can stay completely present.
How have Ray-Ban Stories eased your daily activities?
As a recipe developer, the glasses have made it easy to get specific point-of-view shots in the recipe videos I share.
Who in your life would you give a pair of Ray-Ban Stories to and why?
I would give a pair to my friend Edmond. He is a fantastic cook that wants to start sharing more food content. These glasses would be a great tool to easily develop his style as he starts creating videos.
How does being in the moment help create better holiday memories?
The holidays are special because you usually spend time with friends or family you don't get to see regularly. This time can be fleeting so being in the moment pushes you to develop deeper relationships with those special people in your life.
Shop Ray-Ban Stories at ray-ban.com.