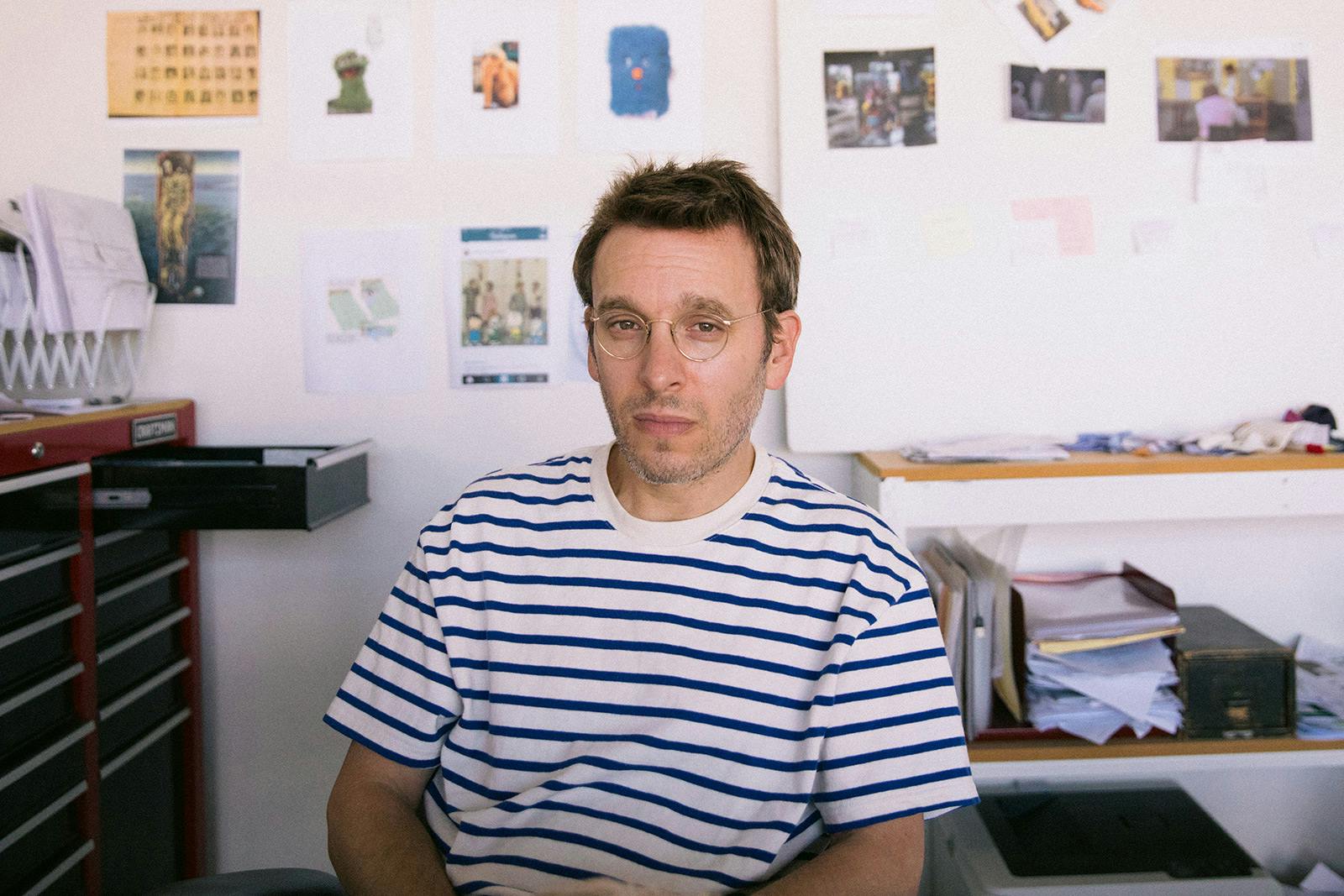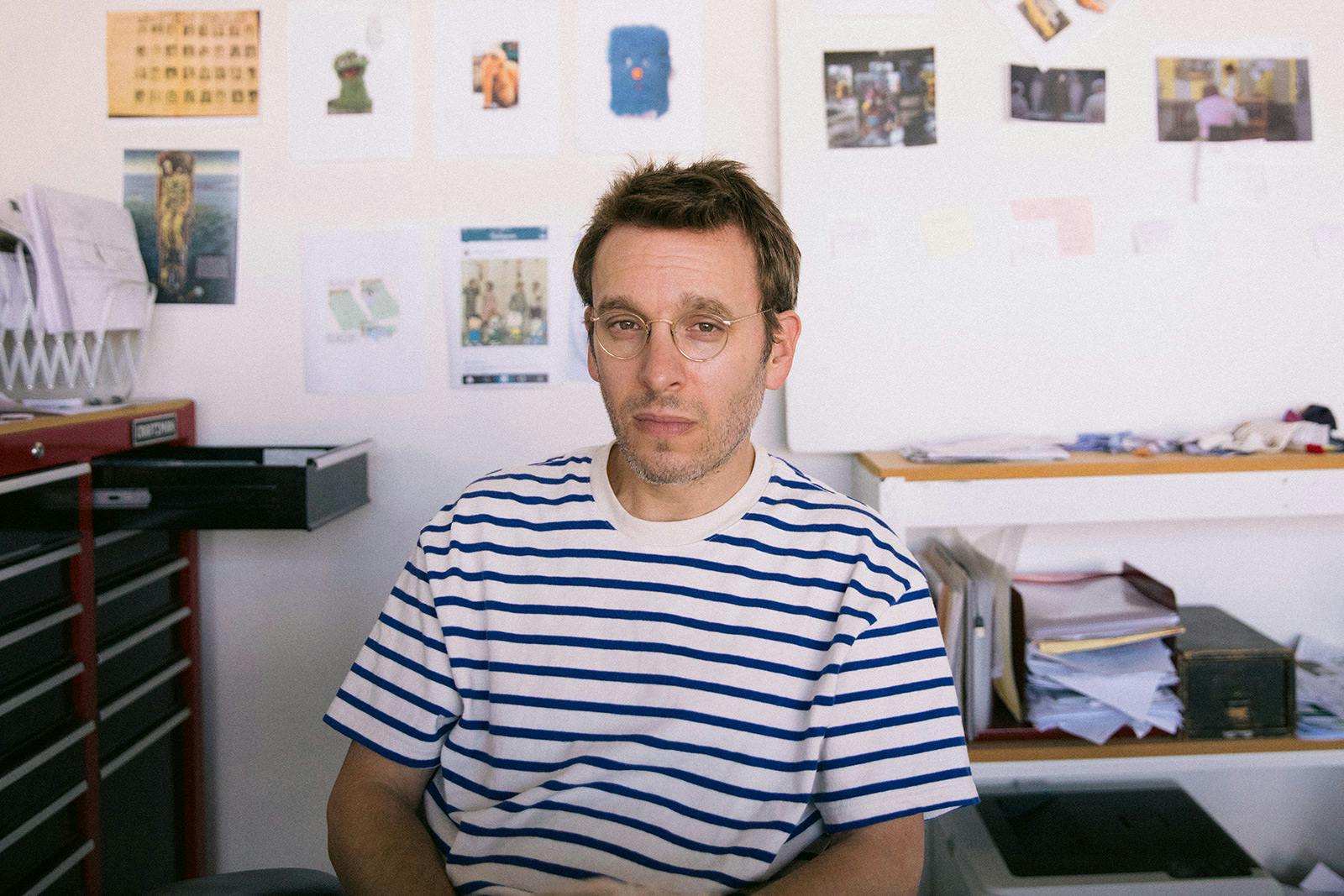 Highsnobiety / Thomas Welch
15 years ago Scott Sternberg launched Band of Outsiders, a brand that will be remembered as pivotal in the trajectory of contemporary fashion – particularly in the annals of menswear – as it signposted what men wanted from fashion at the time.
However, Sternberg's background is noticeably less fashion-orientated than his designer contemporaries. Sternberg studied economics at college, and cut his teeth in the film and media industries, transplanting himself from Dayton, Ohio to Los Angeles in the '90s, where he was an assistant at talent agency Creative Arts Agency. These steps make a lot of sense in retrospect when you consider the cinematic qualities that defined the Band of Outsiders aesthetic, and the grasp it had on the media and marketing at the height of its popularity.
Sternberg's new brand Entireworld – a very different label both in terms of business and aesthetics  – may well come to reflect the zeitgeist in a similar way.
16 months into Entireworld, Sternberg tells Highsnobiety about the differences between launching a brand then and now. He's wearing a blue/white striped tee from his new collection and eating a handful of nuts for breakfast. The T-shirt fits him perfectly, affirming the idea that simplicity and reducing things to the bare essentials is key.
Entireworld was first introduced to the market with a self-recorded video from Sternberg in 2018. His monologue set the mood for the kind of brand it was going to be: personable, humble, and inclusive. If you visit the official website, tiny opaque text bubbles fade in to let you know that someone in Mumbai is also browsing crewneck sweaters right now. You might also notice a weather update from Hong Kong or Belgrade.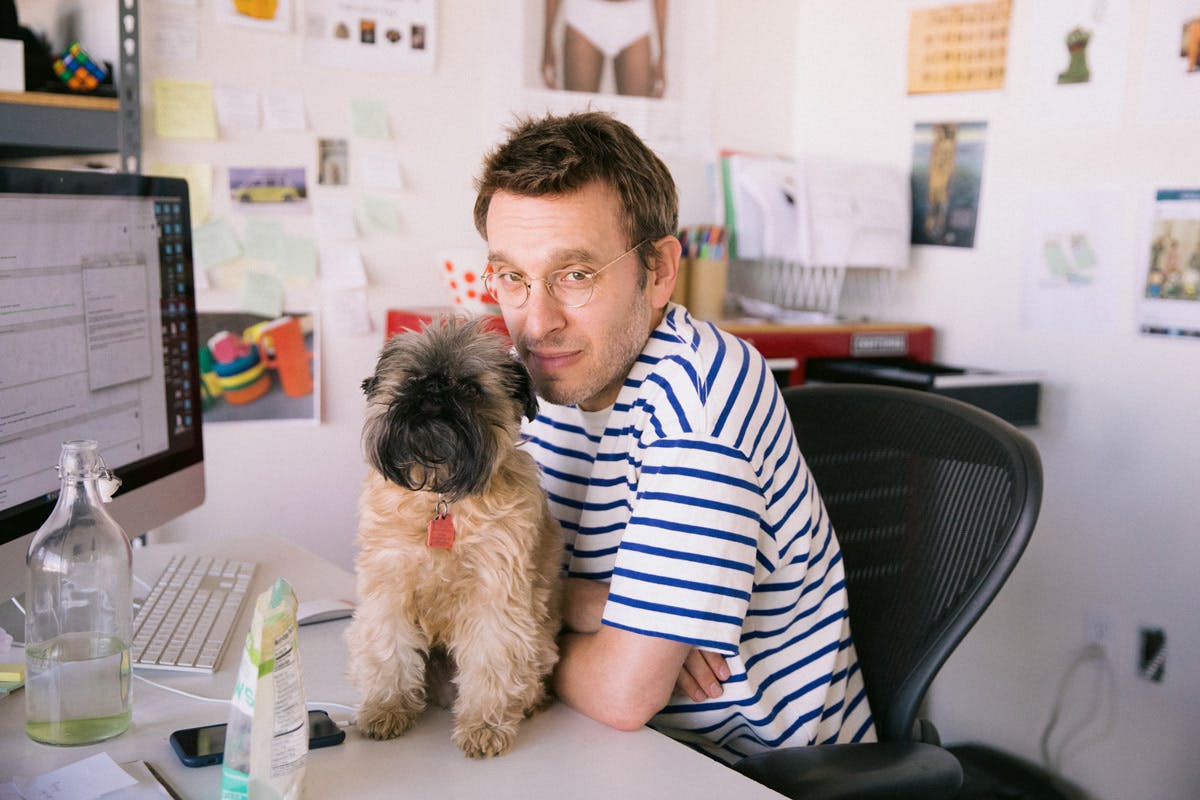 The atmosphere on the site contrasts the models of exclusivity and aspiration fashion brands are typically built on. Instead of presenting you, a potential customer, with how you could feel via some glamorous or aspirational editorial, it makes you feel like you're already part of something, that is to say, a part of everything.
Entireworld – easily understood as a collection of basic, durable essentials – is presumably about dressing to be the best version of yourself, not the version you think you could, or need, to be. The fact that Band of Outsiders and Entireworld come from the same person says a lot about how the fashion industry has been upturned over the last 10 years, and a bit about how Sternberg's mind works, too.
"I don't mind the comparisons at all," says Sternberg. "Band was me, Entireworld's me. It's just me, a little older, a little wiser maybe. The name was amongst a thousand names that I brainstormed and then as I started getting into it, I'm like, 'Wow, this is actually subconsciously a complete foil to Band of Outsiders.'"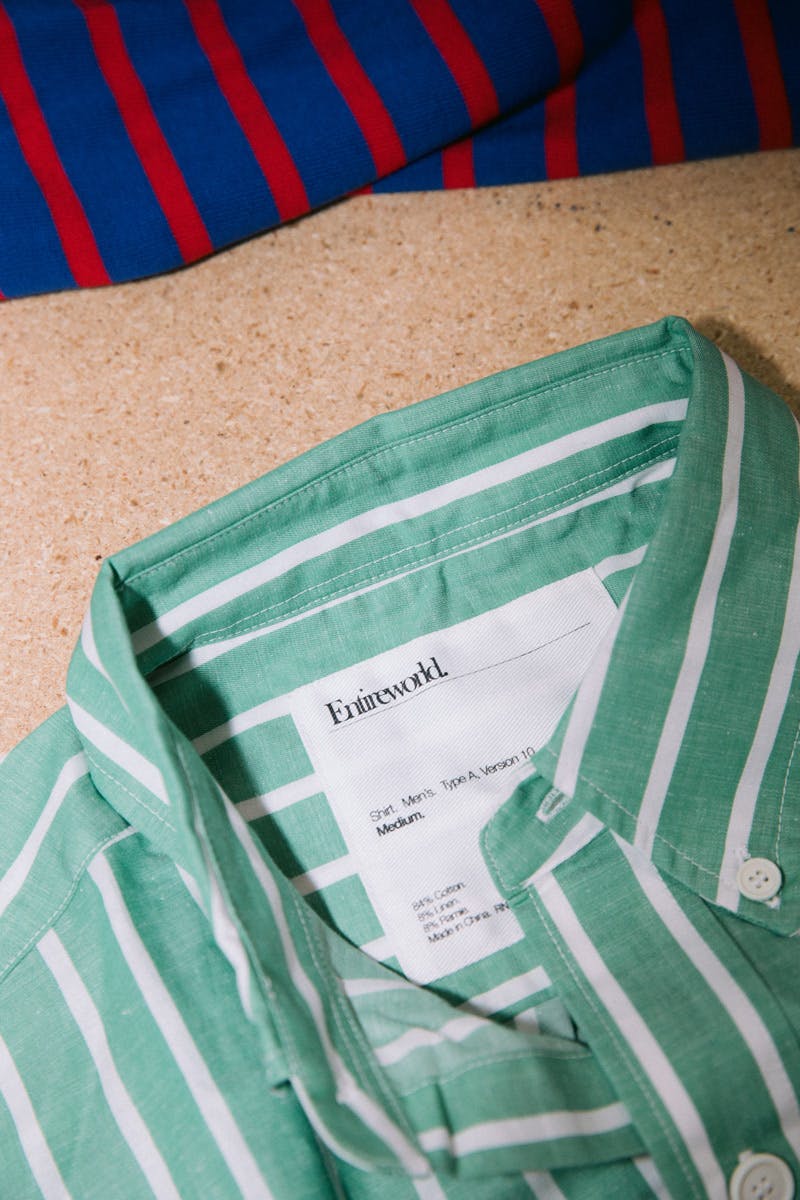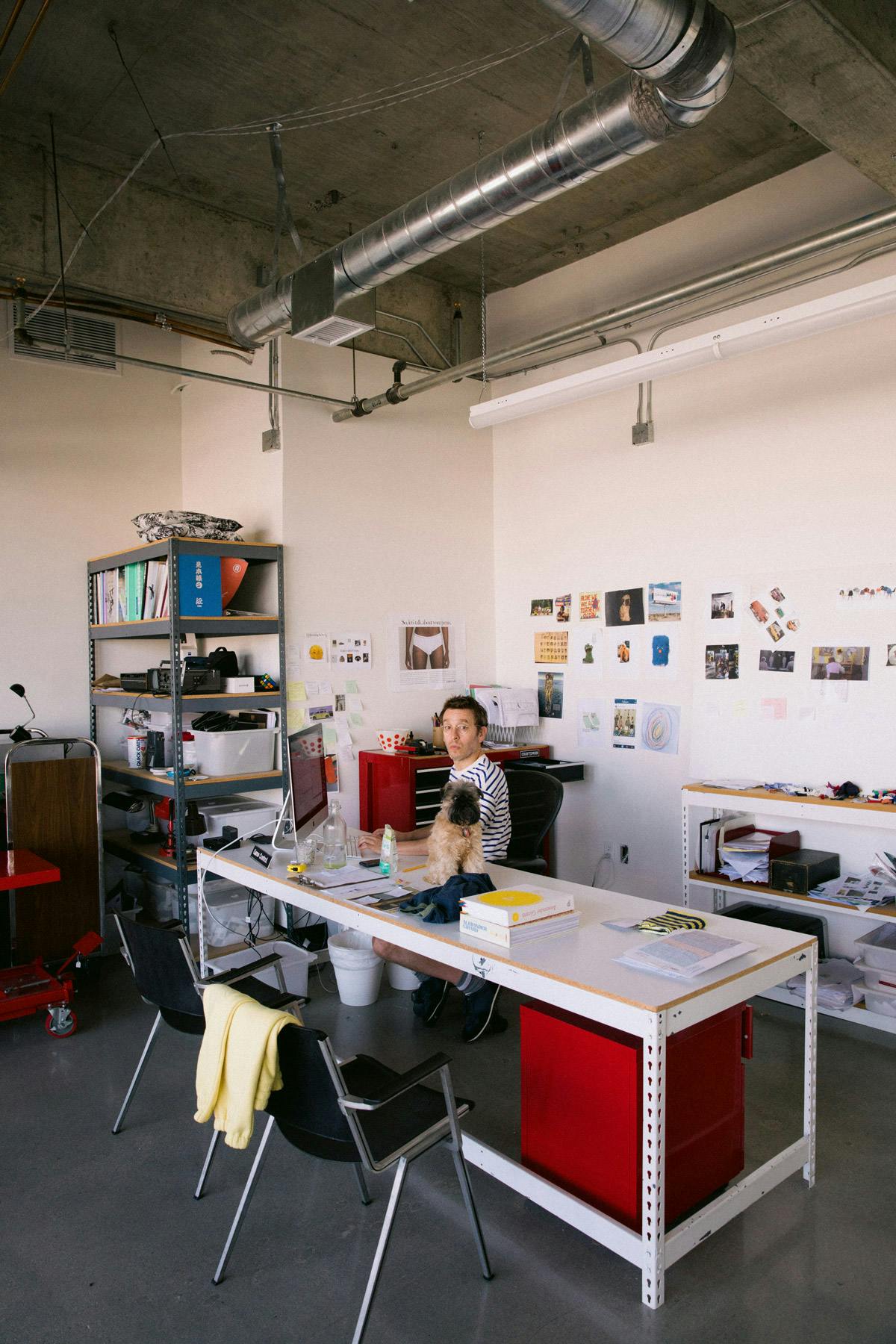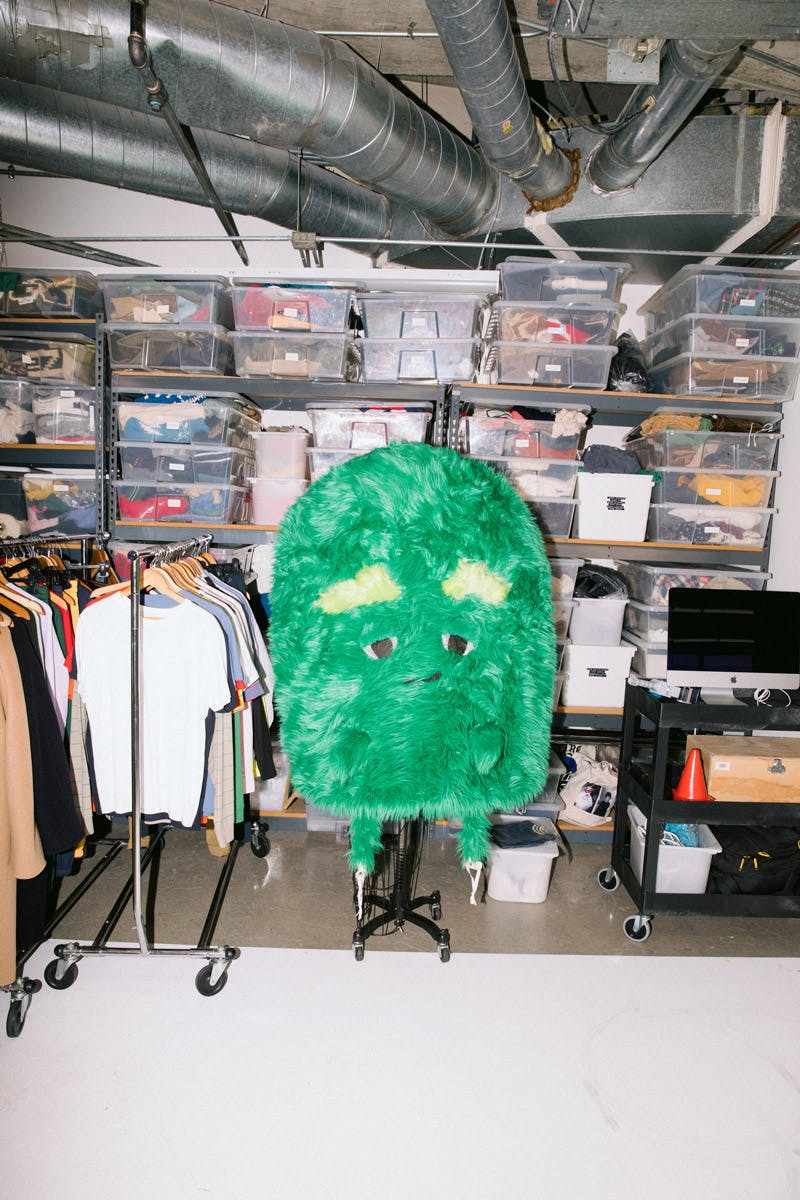 In retrospect, the buzz and success of BoO (under Sternberg's direction) represented what consumers, and indeed the culture at large, was hungry for in the mid to late '00s:  an earnestly American milieu of preppy skinny oxford ties, retro celebrity campaigns, and access to a personal style that was cinematic, and afforded the wearer a sense of belonging to something bigger than themselves.
It was whimsical, twee, and style catnip for celebrities wanting to ride the fashion wagon. Using a polaroid camera, Sternberg personally photographed the likes of Frank Ocean, Donald Glover, Kirsten Dunst, Jason Schwartzman, and Amy Adams at various iconic Los Angeles locations. It couldn't be more different from the "marketing" of Entireworld, which pulls user-uploaded selfies and posts them directly to the official Instagram.
"On social media everything's so diluted that trying to leverage celebrity these days is totally different than when we were at Band. I think people's relationships with celebrities are different also because most of them have their own feeds and their own platforms. They're all their own PR, so they're curating their own little thing already. So they're maybe less willing to do stuff like this. But I think there's just less impact, possibly, because it's just not so inclusive," says Scott. "We still work with our folks when they're available, but I'm just as interested in the tons of tags and people DMing us pictures of themselves on vacation. And I love that. As far as content goes, I find that just as compelling right now."
Sternberg recalls some of the early advice that informed the direction of his new company.
"There's this guy Alex Carlton. He used to have a brand called Rogues Gallery years ago. He's now at L.L. Bean. He's like, 'Research is everything. Get as detailed as you can with everything you're doing. Learn every little bit of it because that's where the idiosyncrasy will come through with the clothes, and that's how it's going to feel different and fresh and new.'"
The question is: in the context of streetwear as the central tenet of menswear, what is the culture hungry for right now? What does fresh and new look like in 2019? What do people want from a fashion brand in this current socio-cultural climate?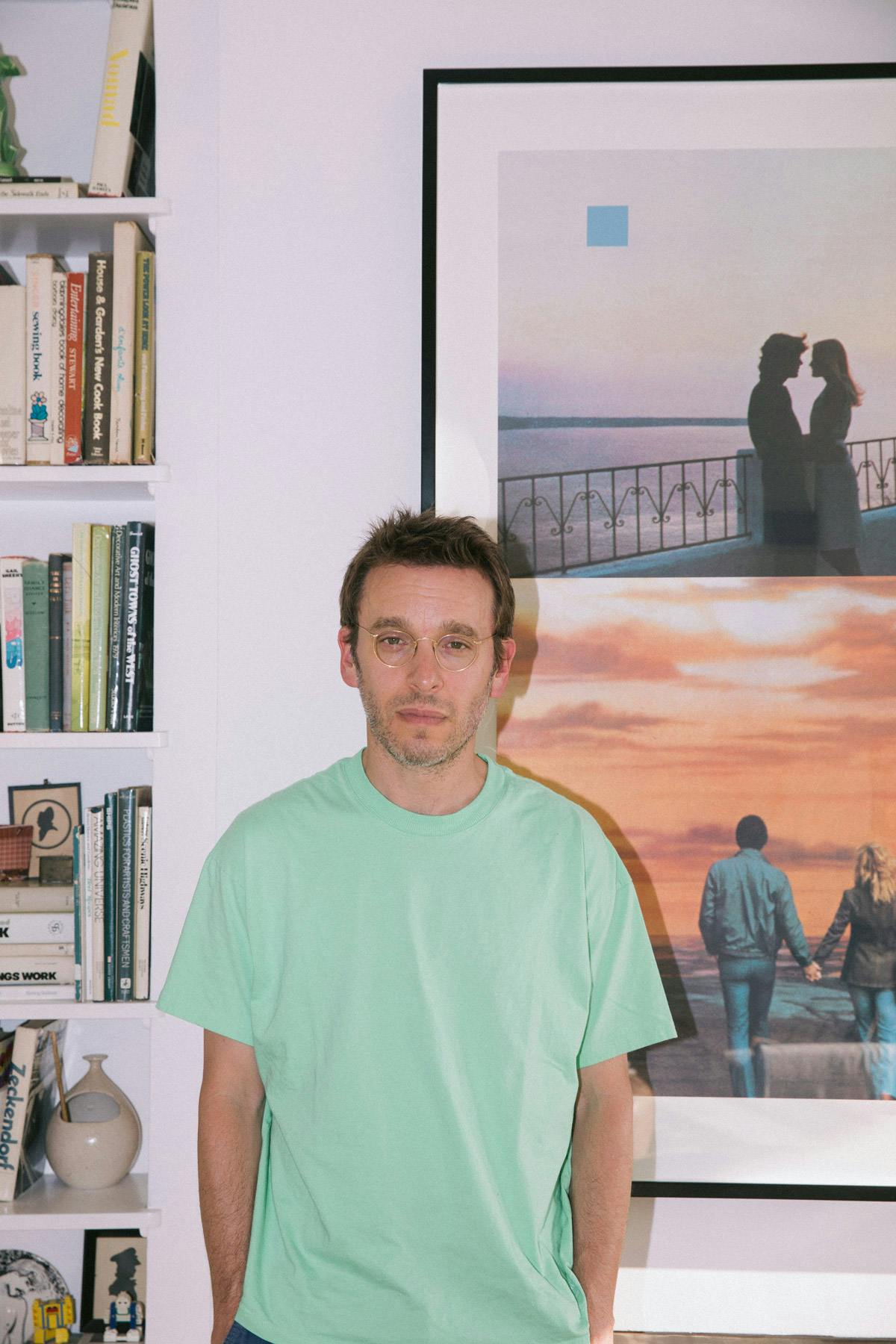 "I think [what people want] is in the process of being defined," Scott tell us, "and it's probably a pretty malleable and ever-changing definition. I think there used to be a very top-down sort of voice. Voices of authority would go to a bunch of fashion shows and they would tell you, 'This is what's cool, this is what's on trend.' And one thing that's super compelling about this emergence of streetwear within the context of fashion is that streetwear is many things – it's been around for so long – but it's really about ideas and energy that comes from the bottom up. It's democratic. Fashion is amazing in that it can be about this ability to create desire through images and we're certainly doing that. But, there's something about the fashion system as it was, and still is to some extent, that inherently puts an expiration date on those brands and products, just by this cycle of desire that it promotes and creates. I was just more interested in creating products that had a different lifecycle and filled a different part of your life or a different part of your wardrobe, but still got you as excited as great fashion did."
Another era-indicative timestamp from Sternberg's Band of Outsiders days are rooted in the fanbase – and the concurrent success – which was generated by Instagram's less homogenous predecessor, the blogosphere: a niche but valuable facet of '00s internet culture that Sternberg hopes might return some day.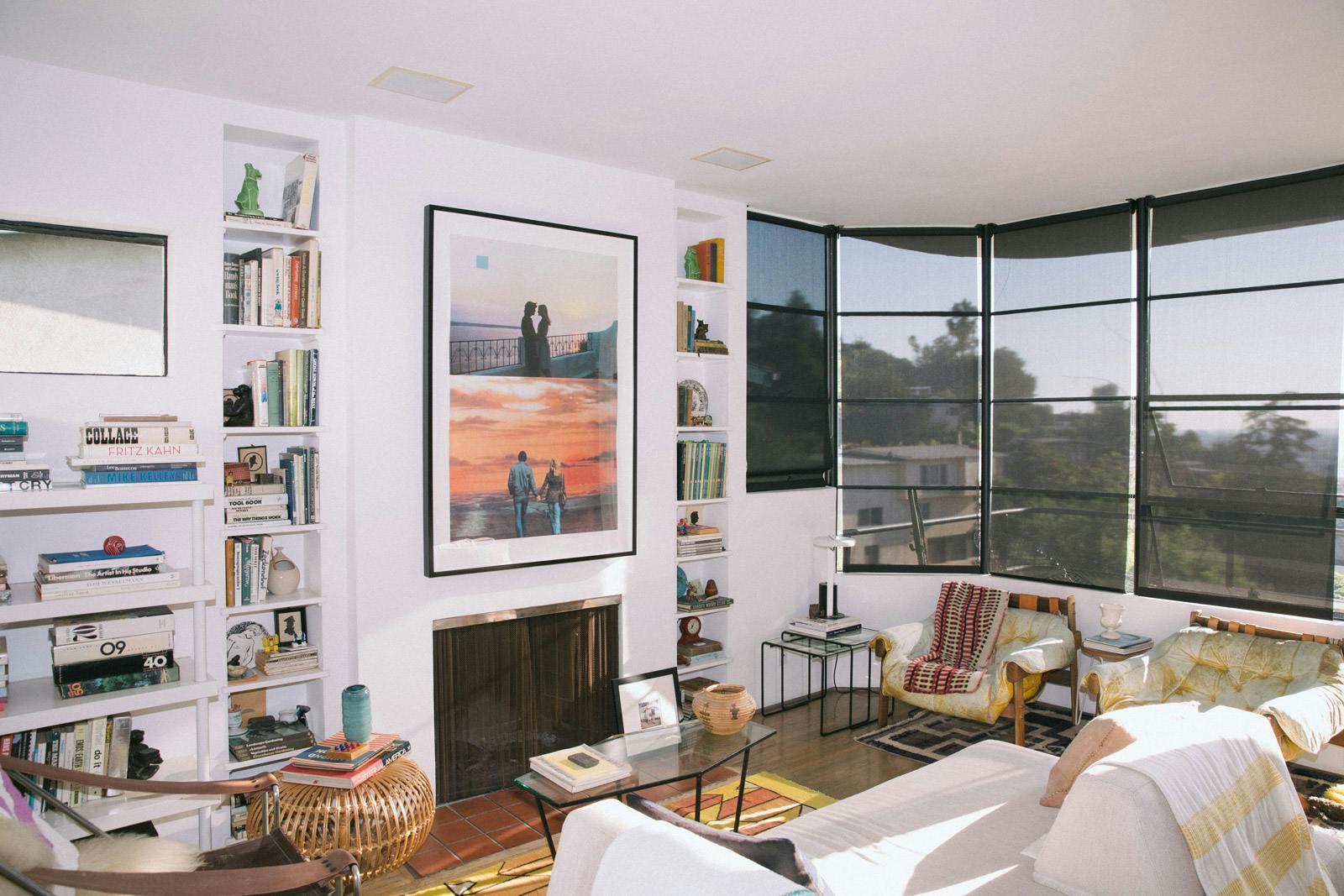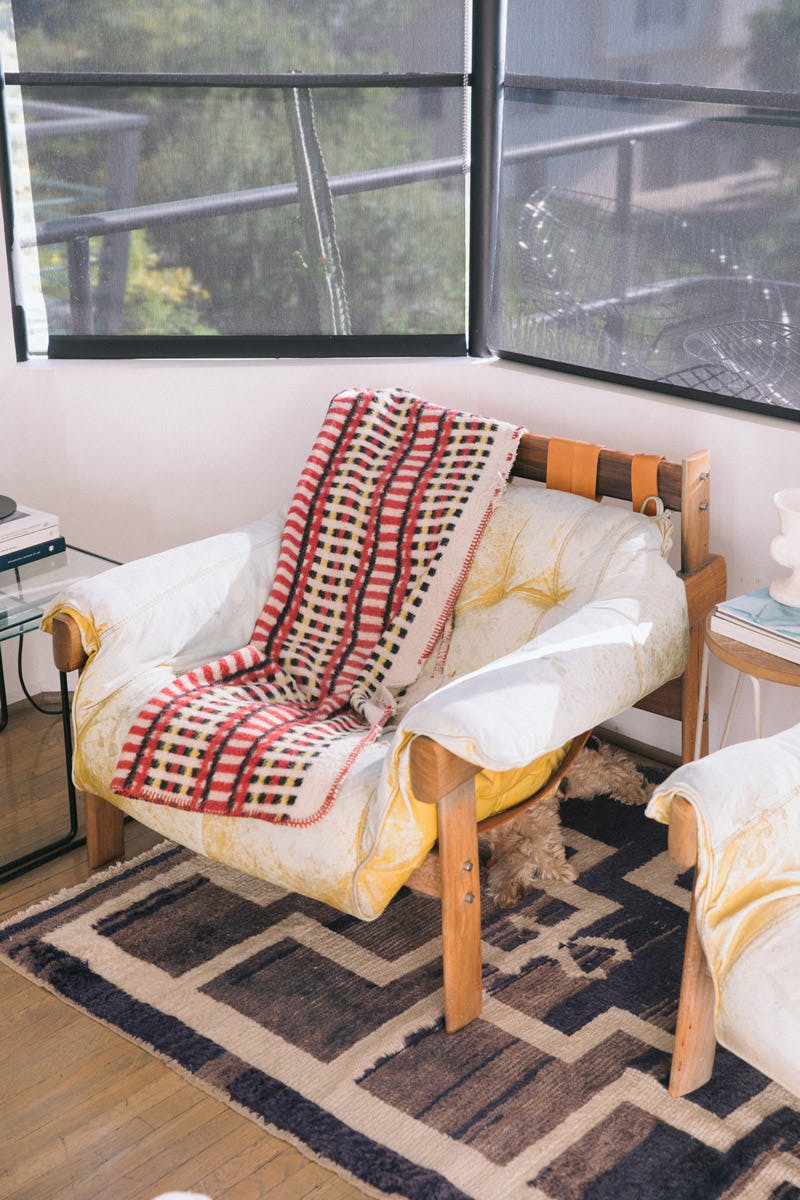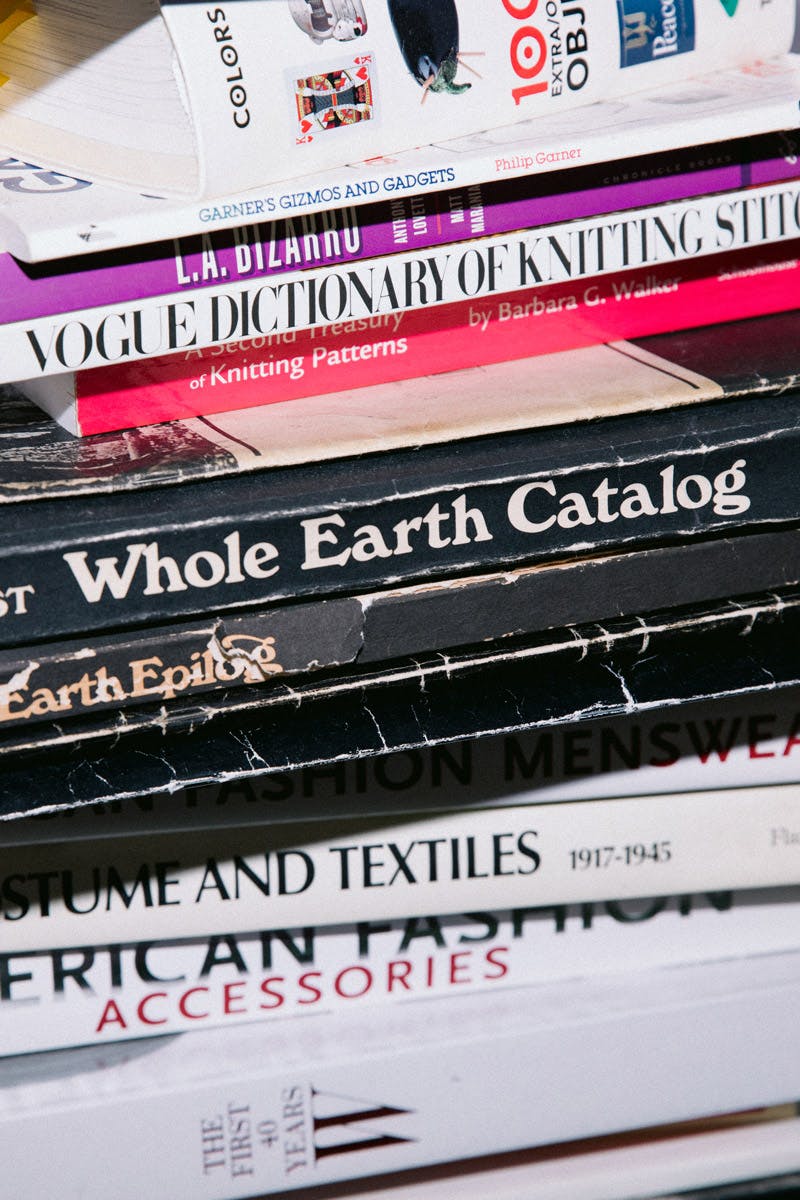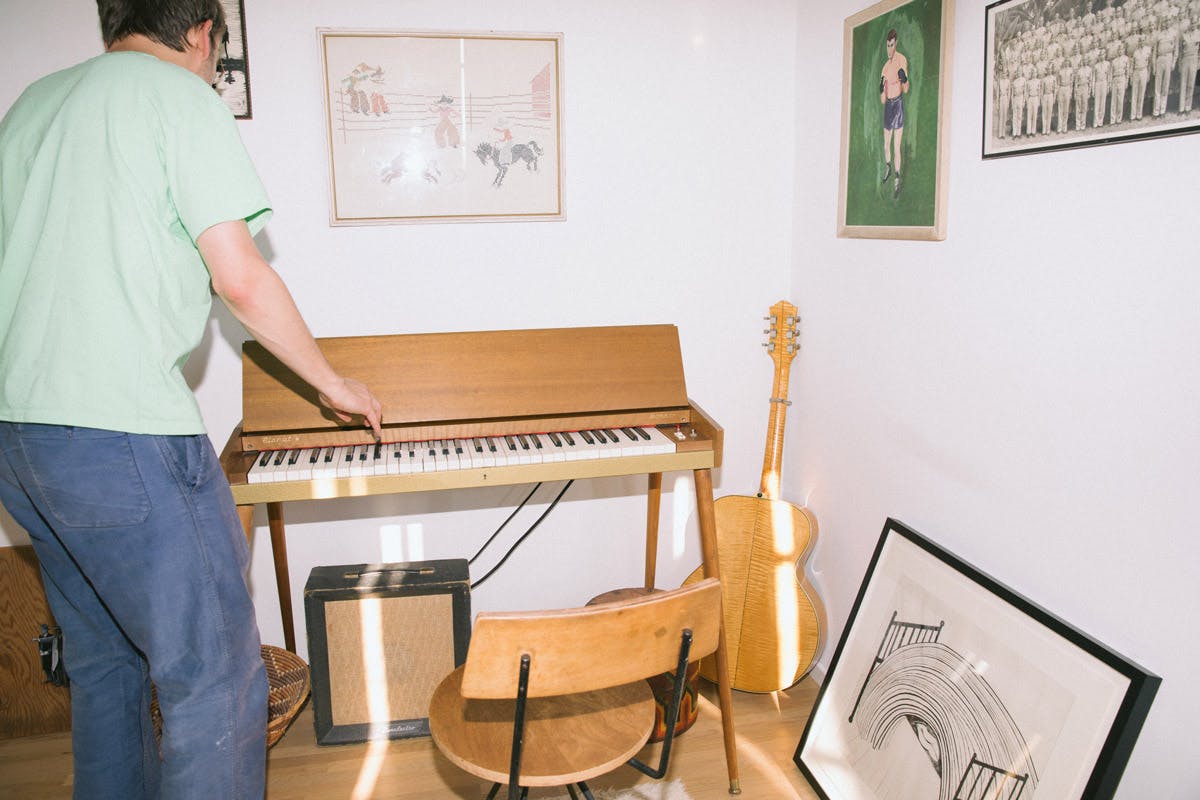 "With the blog era, the difference was you would go into different people's worlds and you would see their curated feed, versus having this big amalgamation of images. I think this idea of a curator or an editor will hopefully reemerge. You have influencers right now, but the influencer is so commerce-driven, that it doesn't feel so editorial. Just write something for God's sake."
Growing up, Sternberg had little access to the world of fashion he would grow up to create. "I grew up in Dayton, Ohio in the middle of the country, and I had very little access to fashion imagery. It was mostly on CNN, Elsa Klensch, a little bit of Vanity Fair. My mom didn't really read Vogue or anything like that. My dad did read GQ though." It's easy to imagine how the menswear era of blogging must have felt like a treasure trove of curated references by comparison, but his current library also reveals some retro inspiration for beginning an altogether more inclusive brand like Entireworld.
"The Whole Earth Catalogs are part of the canon of utopian/hippie literature that I definitely looked at while developing the brand," Scott says, referring to the late '60s counter-culture magazine that also inspired Steve Jobs. "The spirit of the publication - like a counter-culture, pre-internet age Google - is just rad.  And the very plain, grass-roots, DIY approach to ecology and sustainability is something I really responded to when thinking about how to talk about (or, really, not talk about) the sustainability of our products - sustainability being a key part of our design ethos, but not really part of our marketing message."
Speaking of sustainability, any brand that's starting now is, of course, going to be subject to scrutiny under the umbrella term of fashion's sustainability crisis. So, how do you start a new brand in 2019 without the feeling that you're adding to the problem? Sternberg went to the brand who does sustainable fashion best for advice.
"I talked to Patagonia and they're very pragmatic. They don't tell you, 'Oh, don't have any packaging around your product.' The design director that I talked to, the first thing, the most important thing is that you sell the product, because the least sustainable product is something that just sits on the shelf and doesn't go anywhere. The second most important thing is that it lasts. That's beyond all this other stuff, all this other greenwashing stuff. This is a core tenet of Entireworld, that it's actually constructed well and that from a style perspective it has legs. It can be in your wardrobe for quite some time, and you're going to want to keep going back to this thing, and if nothing else, they can be resold at a second-hand store."
Essentially, Entireworld can shift the way we think about making, buying and wearing clothes. Like Sternberg himself, the products are here to stay.
You can shop Entireworld here