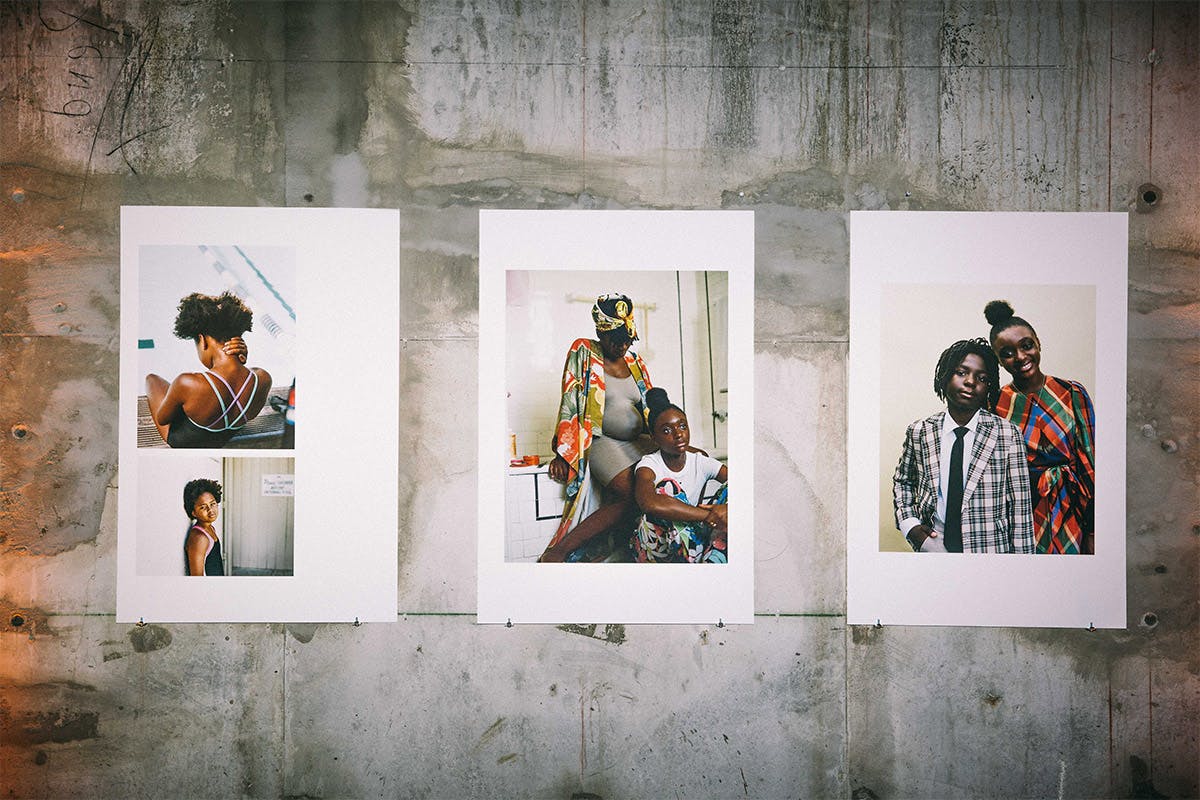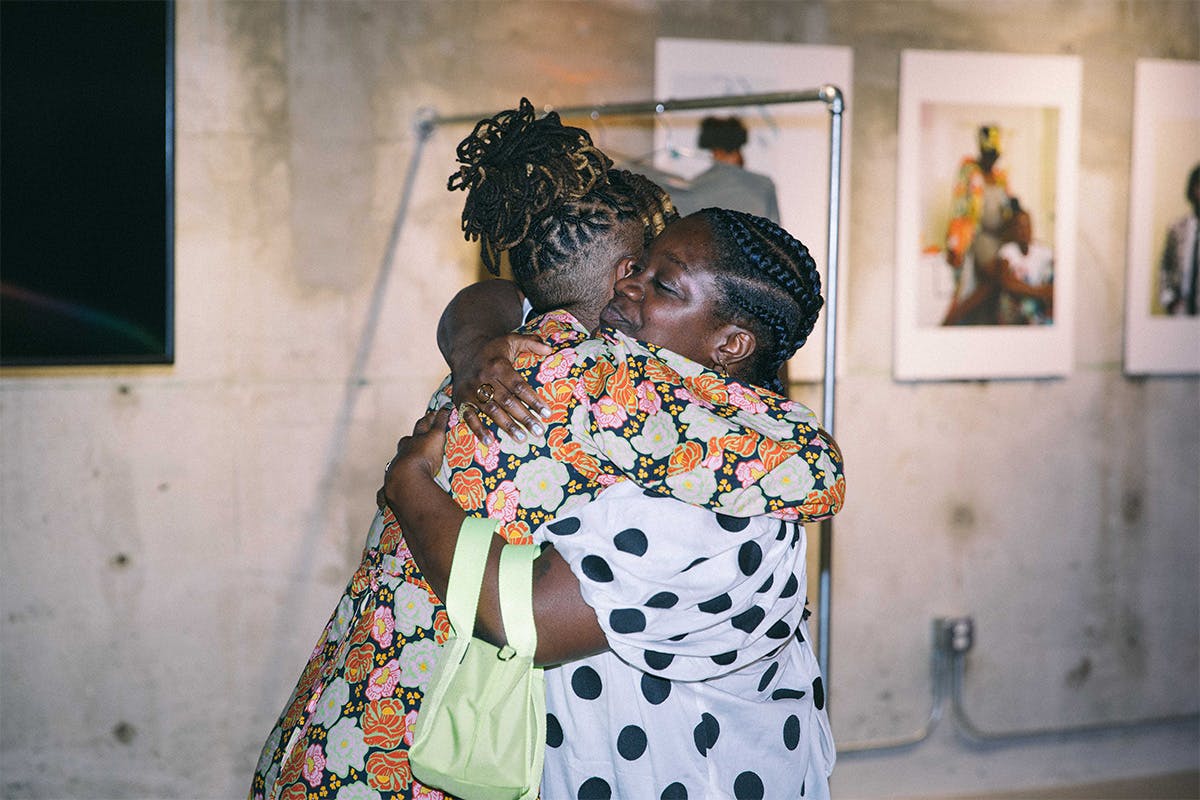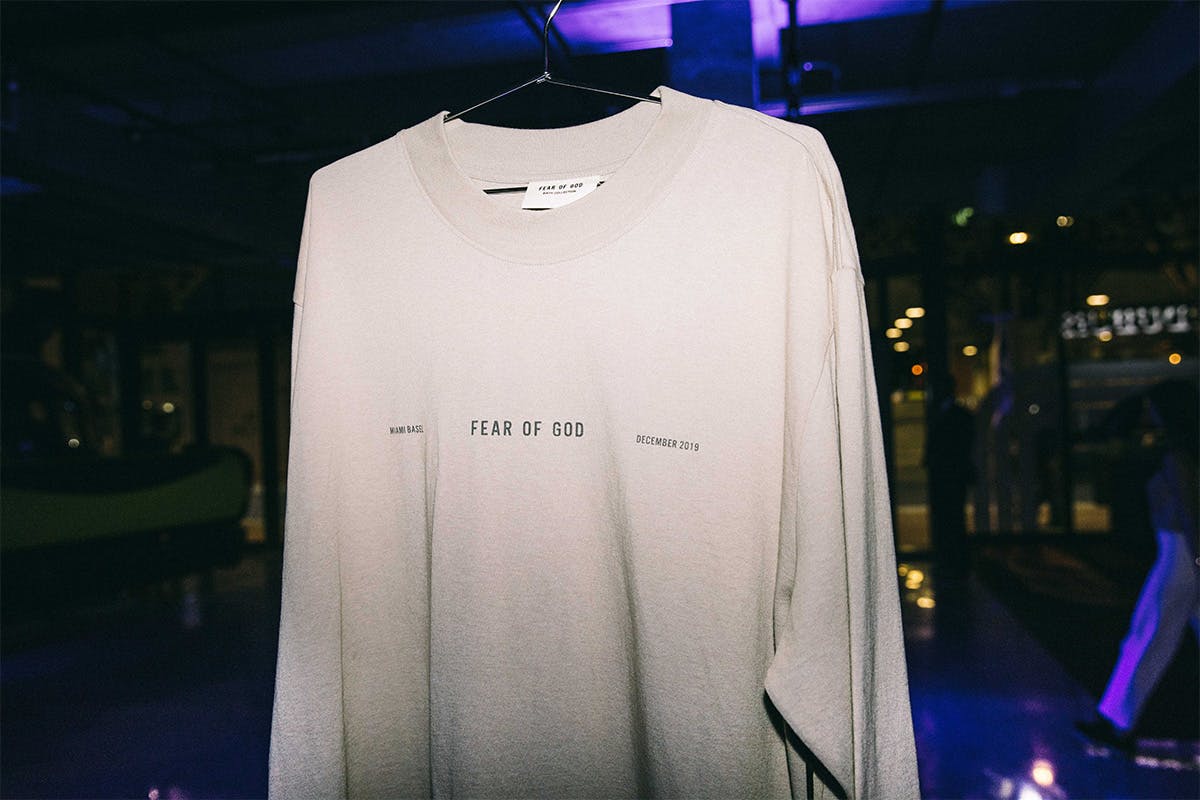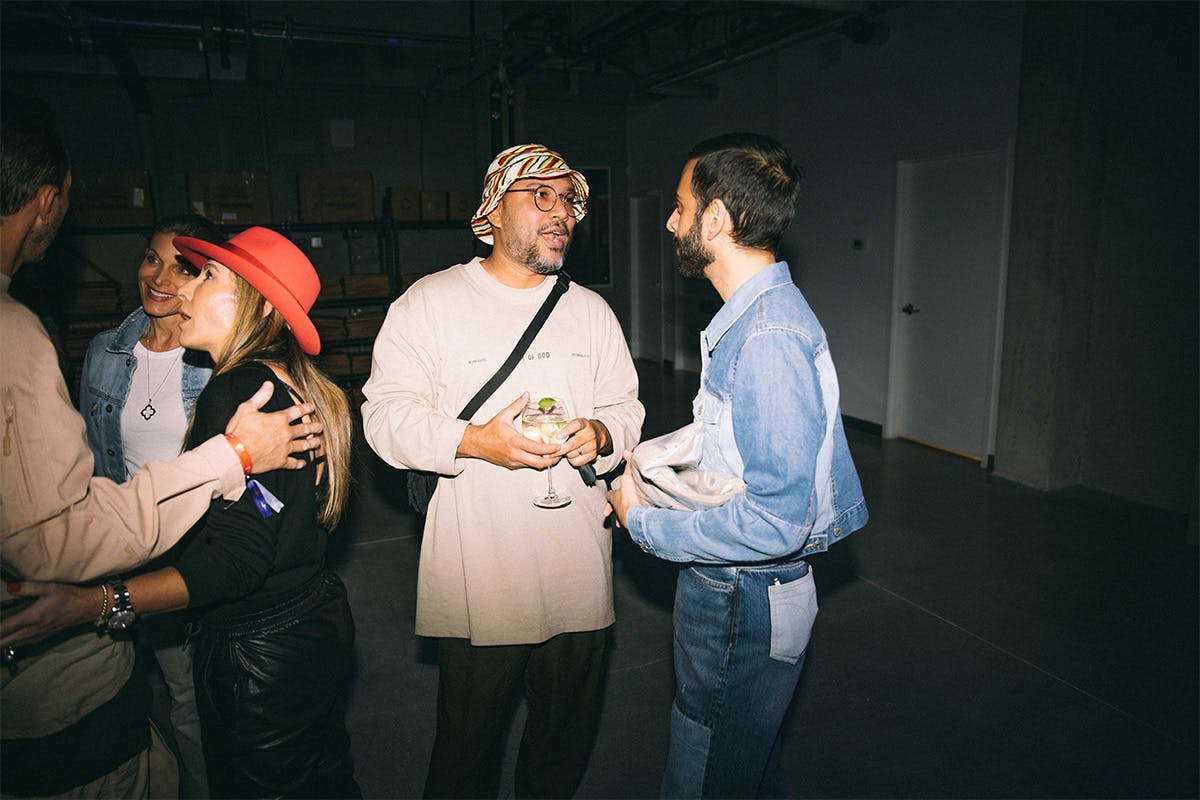 In our latest issue of Short For Magazine, Highsnobiety's zine, we spotlight Rituals, a project by artists Shaniqwa Jarvis & Rajendra Debah. The series of photographs and film vignettes depict black family life, both blood and chosen, in everyday contexts, from a child practicing for a piano recital under the guidance of an elder to the entire family preparing for a portrait. Rituals is a thought-provoking work that celebrates life's ordinary moments through the lens of a black family – a point of view that's often absent in visual culture.
"So, the main reason why we made this was because in advertising you don't see black people just doing. I always laugh and say there can never be a black Seinfeld because there can never be anything, black or brown, anything like that. They don't want to see us through a lens about nothing. They don't want to just see us living our lives doing what we do," Jarvis told us at the night of the project's launch.
On December 7th, Rituals made its debut at TheArsenale, in collaboration with Miami Design District, a hub and home to exclusive cultural partnerships. "When Angelo Baque told me he was going to incorporate the launch of Shaniqwa's self-titled first book into his Social Studies pop-up in the Miami Design District he presented during Art Basel Miami Beach and Design Miami/ 2017,  it added yet another kinetic element to the creative vibe of the community's programming," shared Craig Robins, CEO and founder of Miami Design District. "Since then, she has continued to evolve as an artist. As her body of work continues to grow, you realize how truthful an observer she is. You can't look away."
The launch showcased portraits from the series and presented the short films to an intimate group of attendees, including Angelo Baque, Paloma Elsesser, Benji B, and Kimberley Drew, to name a few. In addition, Fear of God created long-sleeve crewneck tees with stills from Rituals to celebrate the premiere, which were on display.
To probe into Rituals and what it meant to its creators, we spoke to Jarvis and Debah.
Tell me about how this came together.
Rajendra Debah [RD]: We made a project called Cars in 2012. We kind of just went out and shot our friends around LA driving classic cars and hanging out, sort of putting out an image of LA life, people like us, people of color who enjoy that life. And then that somehow got to the creative director's desk at an advertising company, and they wanted to commission us for this work [Rituals]. So we went out and made this work, we wrote it, we casted it, and we got our friends to produce it. We shot it all in Los Angeles in a house owned by an older woman, her name is Dolores Kerr. She's owned this beautiful house in Hancock Park in Los Angeles and they've been there, their black family they've been there. Her and her husband have been there probably since the '70s or '60s.
Shaniqwa Jarvis [SJ]: All of this work was supposed to be for an advertising company and then it never appeared anywhere. We were like, "Oh, so then let's just put this thing out, let's do something with it." Because it was super important to us and it's about black family life, lineage, legacy, rituals. So we thought that it was very important, and we were just trying for a bit. And then when the guys at Miami Design District were like, "we want to do something," I was like, "oh, let's do this." So we're here.
Tell me more about the family in Rituals.
RD: [Dolores Kerr] hosts classical music parties and she enjoys the opera. Her husband used to work as an engineer for pilots, he was there. They're such an interesting family and their house is filled with art that they both made, collected, which the heritage goes back so far. It was cool to meet her and then tell her that we want to do this project. She was so about it. And then we ended up casting other people to make this family unit, so we can kind of have these little stories that we can tell in a context that you don't very much hear about.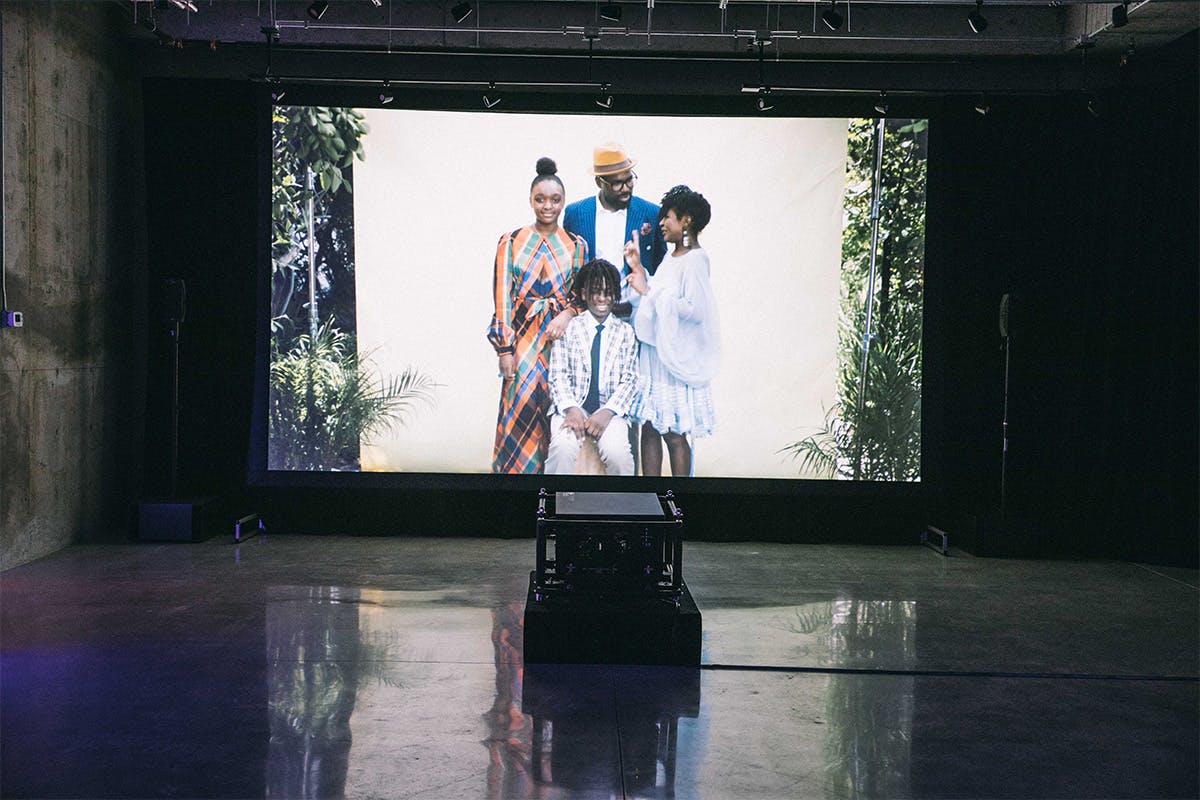 Why was this an important story to tell for each of you and why was it important to tell now?
SJ: So, the main reason why we made this was because in advertising you don't see black people just doing. I always laugh and say there can never be a black Seinfeld because there can never be anything, black or brown, anything like that. They don't want to see us through a lens about nothing. They don't want to just see us living our lives doing what we do. And so we thought it was very important to take these little bits of a kid practicing piano with his grandmother for a recital, or a swimmer. I grew up as a swimmer and that was like, "What?" People don't look at us and think that we do these things because everything that's projected about us is always something harsh and it's more traumatic. We wanted to show something that's the other side of our lives and it's like we actually just do, we just actually get on and we actually love and support one another and we're here. We're human. So, we thought it was important because we don't see it. Why now? Because we don't see it.
RD: To us it's normal to see that kids of color, Indian, black, or whatever, kind of doing what you don't normally see in society or on television and in the media. We thought we'd sort of provoke that and show the beauty of – for us, it was just normal people. It's just the kid playing piano that happens to be black.
You're right. I think "the normal life" is often associated with a privileged person who is depicted as having less worries in their life. A normal life is actually quite a luxury to have, and minorities are often portrayed as hustling or struggling to attain that normal, or something beyond that.
SJ: I think a lot of times people will look at these things and they're like, "Oh my God, you swam, you played music, you learned?" Like, you grew up rich and it's like no. Your parents made you do stuff because what else were you going to do? You know what I mean? And that's not about being rich at all, it's that these are the things we have to do.
On that note, I'm curious about what you learned from this project, professionally and personally.
SJ: Well, I would say that while making that [for the advertising company] there were a few push backs… It's hard when we're trying to tell our stories because we don't really own all the things. The people who are in control are generally white, dictating what we say and how we say it. And so we fought back. We were like, "You're wrong, you're wrong." And I think that's why I think they're so beautiful and people relate to them.
RD: Just to add on to what she was saying, which is to go for your heart and make what you want to make. Because we did get pushed back and we were like, "What do we do now?" We were like, "No, wait a minute." This work reflects us and I think we went for what we thought was right for this type of project. And it turns out that it's sort of a blessing in disguise. So I'm super happy.
Is there a particular moment from the project that really is so memorable to you, that really stands out?
SJ: I think we both have our favorites, but for me it's a lot about the swimmer, because I grew up as a swimmer. That was really intense and really crazy being competitive amongst only white girls, except my swim team was mixed with black Dominican, we were just random New York City swimmers. When we shot that, the young girl's mother was like, "It's such a sacrifice what I do." And she started crying and she was like, "This is just so intense for me because everything I do is for her." It reminded me of my mom starting from the same thing. She's getting up at five in the morning, driving here, the sacrifice. And then she was so looking forward to other young black girls and boys to see this and to see themselves reflected like, "Oh, swimming isn't just for white kids. Thank you and thank you for appreciating the sacrifice that I've done for my daughter." So, for me, I relate to that one the most, with my mom. Yeah, that's me.
This interview was edited for brevity and clarity.