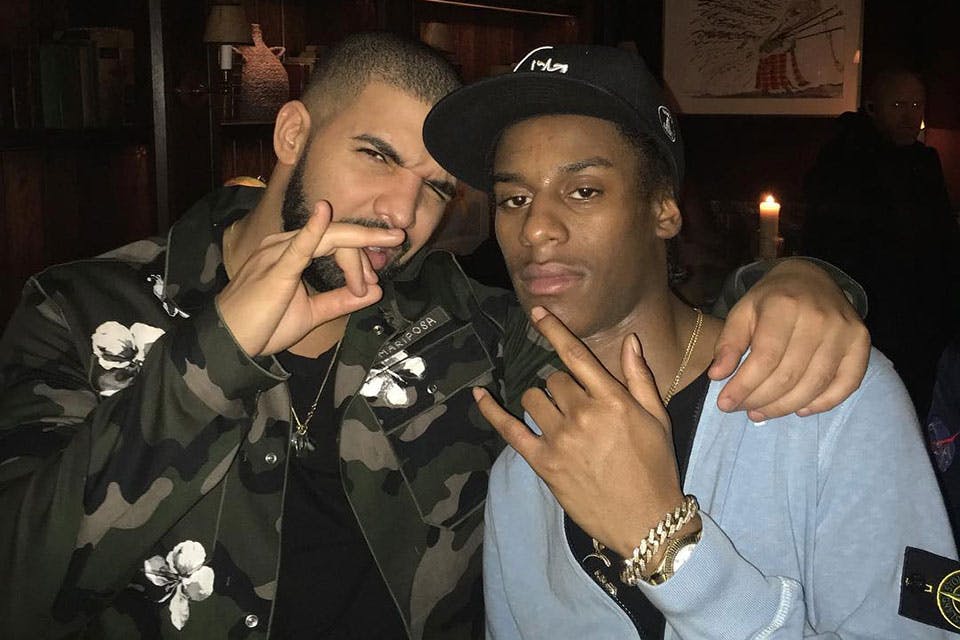 Smoke Dawg has passed away at the age of 21. The Toronto rapper, born Jahvante Smart, was shot and killed Saturday June 30 in his native Toronto outside Cube Nightclub. According to local news outlet CP24, the shooting took place in broad daylight, with two other victims sustaining injuries. No suspects have been arrested in connection with the shooting.
Drake, who brought Smoke Dawg on the European leg of his 2017 'Boy Meets World' tour, paid tribute to the late rapper in his Instagram stories, writing, "I wish peace would wash over our city."
A statement from Smoke Dawg's representatives reads, "Jahvante touched the lives of many fans not only in Toronto but around the world. Music was able to let him travel the world and chase his dream of becoming a superstar."
"As a young man from Regent Park, he overcame poverty and grew into a responsible, caring grown man who took care of his friends and family. He helped people wherever he could and will be remembered for his huge smile and glowing personality," the statement continues.
Smoke Dawg's representatives also add that a candlelight vigil will be held Monday, July 2nd at 8:30 p.m. in Toronto at the Metropolitan Church park at Queen Street East and Church street. Everyone is welcome and attendees are encouraged to bring flowers, candles, and posters.
Revisit Smoke Dawg's "Count it Up" below.
In other music news, watch Juice WRLD freestyle for over an hour right here.