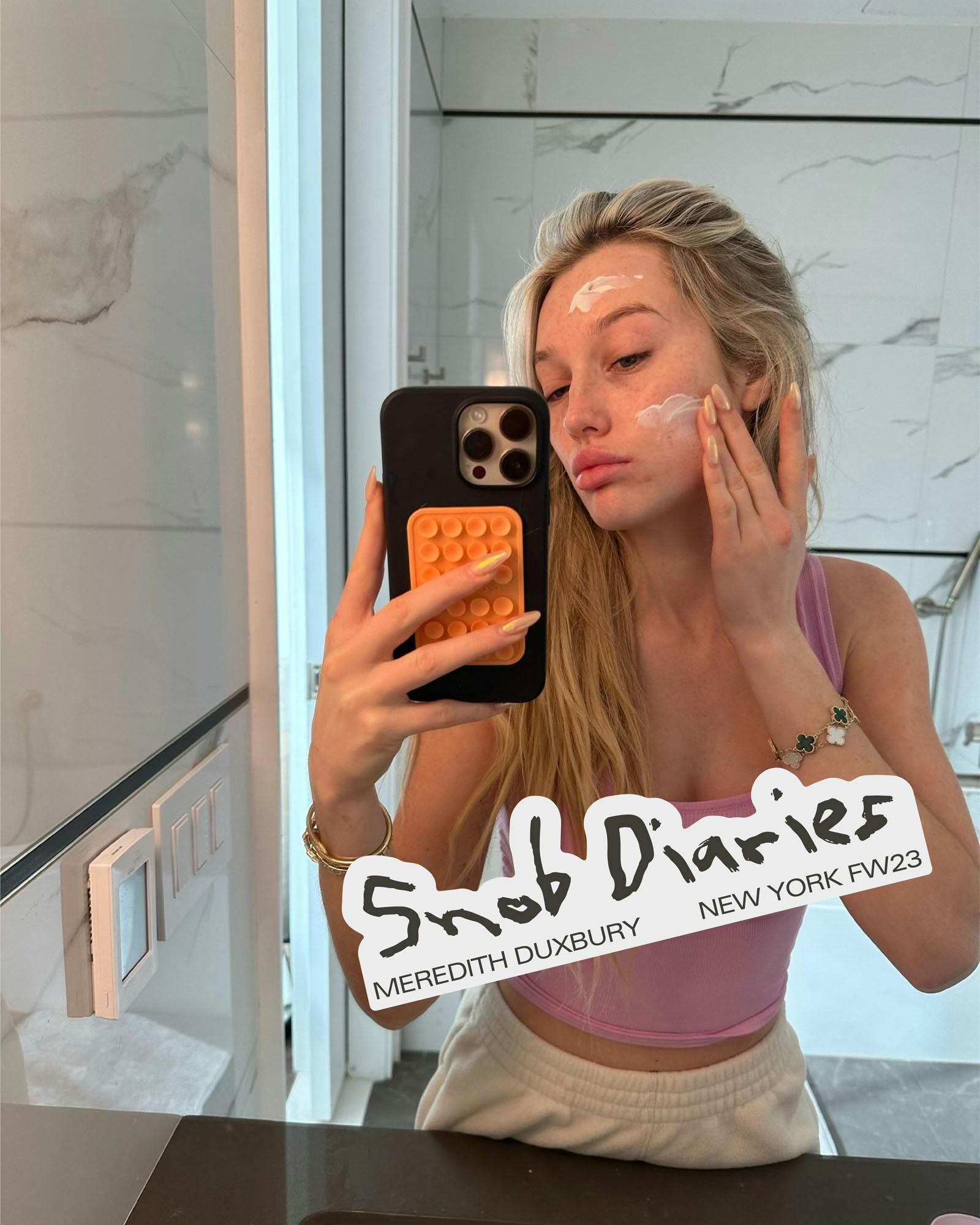 Snob Diaries is a personal recap of seasonal Fashion Week events around the world, told through the lens of our staff and close friends. For New York Fashion Week Fall/Winter 2023, Meredith Duxbury takes us through her stylish day.
I started off the day around 8:30 a.m. with some skincare using my favorite using my favorite Drunk Elephant Whipped Cream moisturizer.
My hair stylist Erickson arrived at 10 — we brainstormed a little and decided on this beautiful hairstyle. It took around two hours to complete. Erickson is so incredibly talented — I mean, the before and after says it all!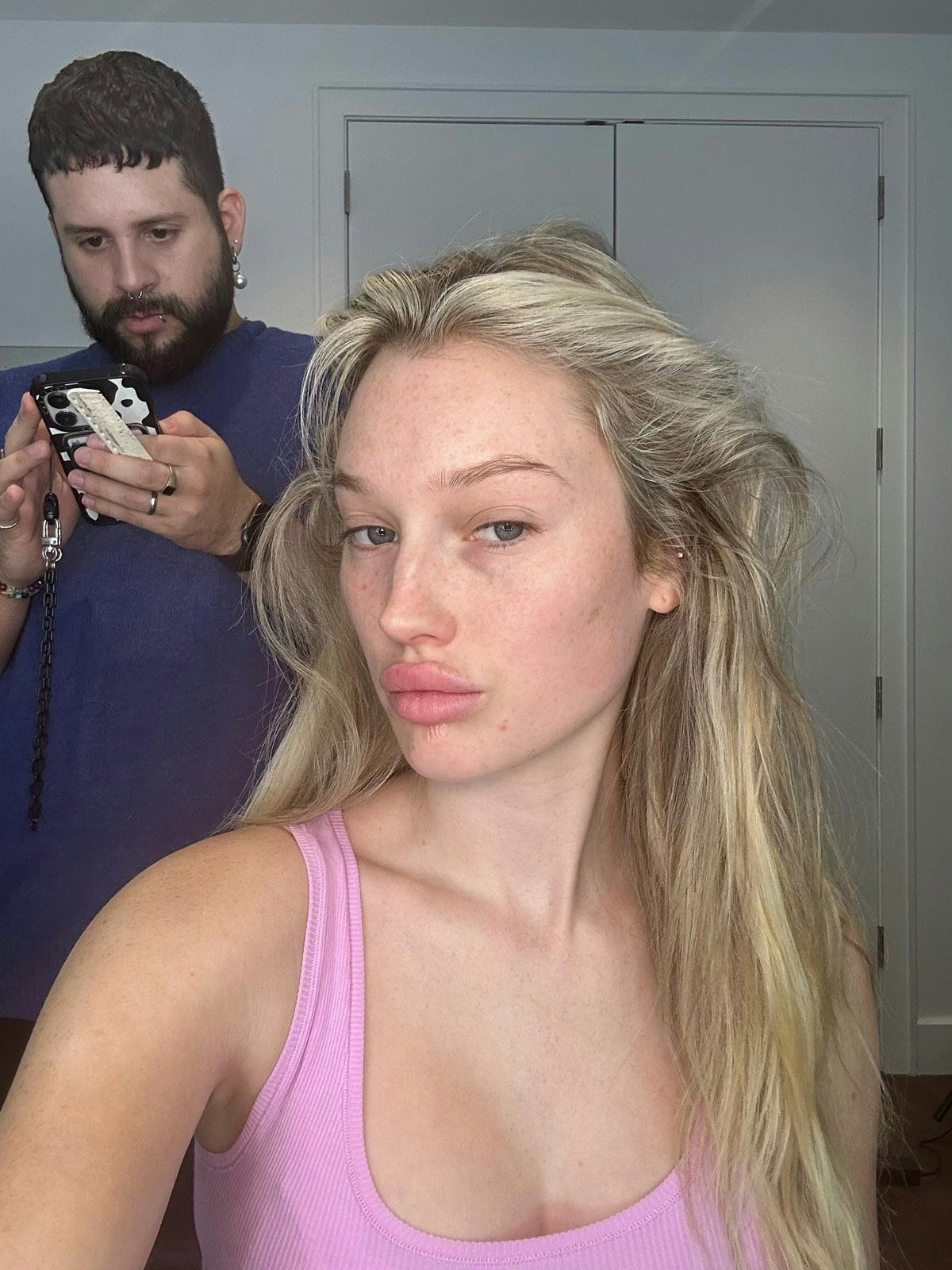 I had lunch after Erickson left. I made a salad and heated up some halibut from my dinner the night before. Then my nail technician arrived around 12:30 and we did this really cool silver chrome moment. This took about two hours to do.
At 2:30, my makeup artist Ana [Siguenza] arrived. As much as I love doing my own makeup, it feels so nice to get my makeup done every now and then, especially on busy days like this.
Once I was glammed up, my stylist Kat Gosik and her team helped me decide on what accessories we wanted to pair with the outfit. We decided on some really cool pieces like this ear cuff. I always love having fun and taking risks in my looks.
I wanted to get some photos in my outfit before I left, so Rommel Demano came and took some amazing pictures of me. I was dressed by Marc Jacobs — it really feels like a "pinch me" moment.
I then arrived at the Marc Jacobs show and took my seat next to Tina Leung, who is absolutely stunning! Here are some of my favorite pieces from the show. I love the pops of color. Each outfit had such attention to detail — I was in awe of every piece.
After the show I headed home and enjoyed the rest of my night with my puppy!