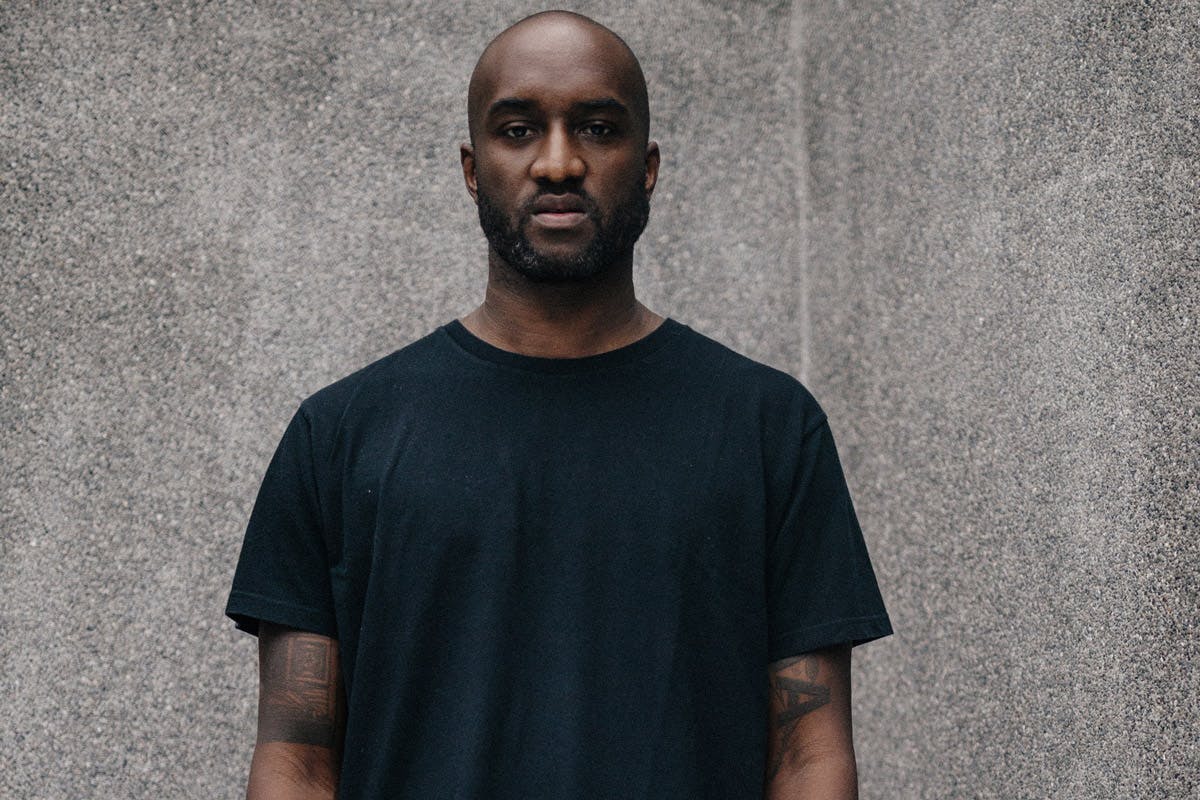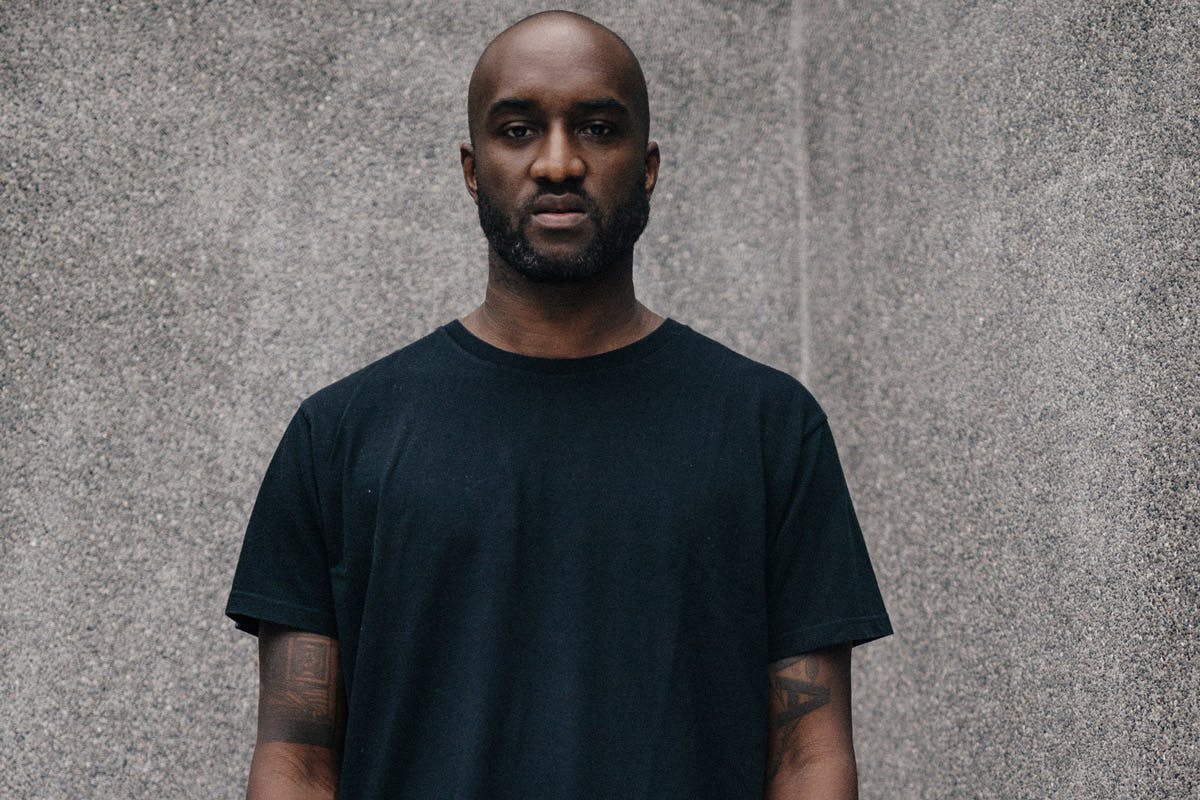 A new Louis Vuitton collection hits the runway today, but its arrival has been marred by accusations of theft and plagiarism against Virgil Abloh — brought to the fore by Belgian designer Walter Van Beirendonck and widely discussed in a series of articles over the past two weeks. Here, creative director Ruba Abu-Nimah writes an op-ed on the utter hypocrisy and shamefulness of such accusations.
Virgil Abloh's August runway show for LV was attacked (once again) for plagiarism and appropriation, this time by Walter Van Beirendonck, the much celebrated Belgian designer, member of the Antwerp Six, and professor at Antwerp's prestigious Royal Arts Academy.
While I have myself been critical of some of Virgil Abloh's work in the past, I take exception when hypocrisy and obfuscation are so evident. Whatever the merits of Walter Van Beirendonck's specific claims, his accusing Abloh of appropriation and theft is the most absurd, sanctimonious, self-absorbed and out-of-touch commentary I have seen in recent memory. There are few designers I know who have stolen more than Walter Van Beirendonck. And his level of thievery is more egregious because it is racist and colonialist. His entire career is based on appropriation and the colonial gaze.
A white man, accusing a Black man of stealing Black culture that the white man had already stolen is laughable if not tragic.
Throughout Walter's career he has used symbolism from Africa, South America, Japan and elsewhere in the most lurid and overt ways. For starters, take FW89/99: the collection inspired by the culture and people of Papua New Guinea. In the same year, he produced a comic strip album titled KING KONG KOOK, one in which Walter's character dons a penis gourd also inspired by the Papuans in New Guinea. In SS01, he presented a collection with facial tattoos, also inspired by, you guessed it, Papuans, as well as the Maori of New Zealand and the Nuba from Sudan. Incidentally, he has used the images of Leni Riefenstahl to illustrate his inspiration, she, herself a controversial figure, having produced Hitler's Nazi propaganda films. In 1994, Van Beirendonck referenced to Bolivian devil masks and the Oruro Festival, notable for devil dances which reference enslaved Africans brought to South America. In 2006, there were references to the Rapanui sculptures of Easter Island. In 2011-2012, we have another reference to the Pende peoples of Democratic Republic of Congo as well as the Pueblo Indians. And so on and so forth.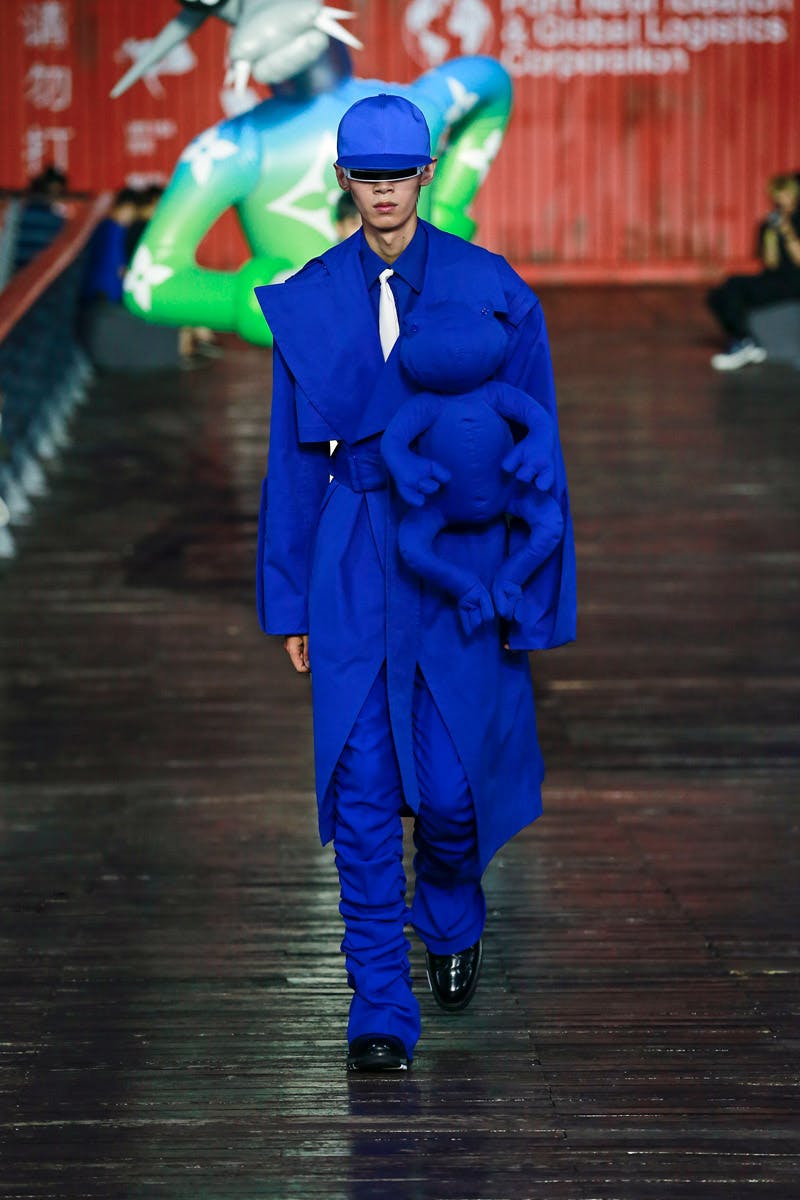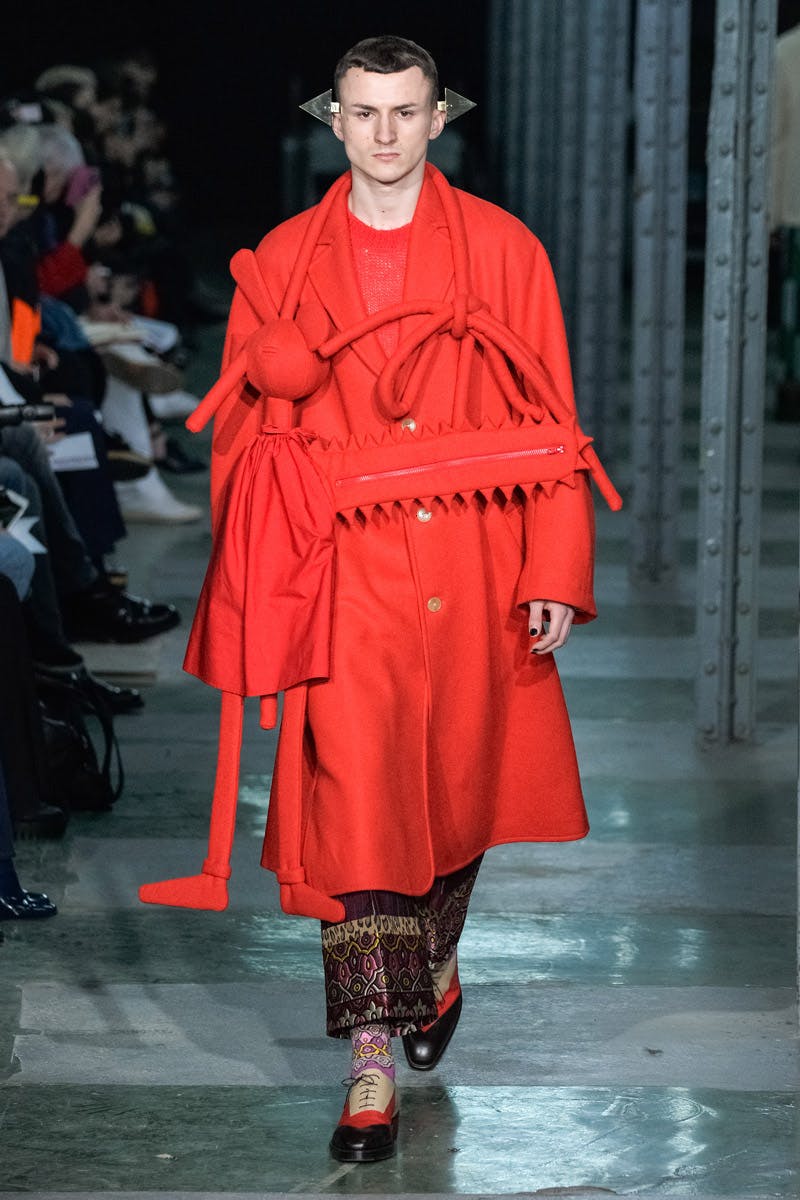 But let's give this some historical context shall we? Walter is Belgian, and Belgium doesn't exactly have a very good track record regarding colonialism. Between 1885 and 1908, Belgium committed heinous crimes against the Indigenous population of the Congo. During this period, under the direct and brutal rule of King Leopold II, millions of people died either by famine, execution, mutilation, inhuman working conditions, or from the many diseases brought to the country by the European colonizers. To cut a long story short, the country and its people were ravaged and destroyed under Belgian rule.
"It was indeed a holocaust before Hitler's holocaust," historian Robert Weisbord wrote in 2003. "What happened in the heart of Africa was genocidal in scope long before that now-familiar term, genocide, was ever coined." Enough said.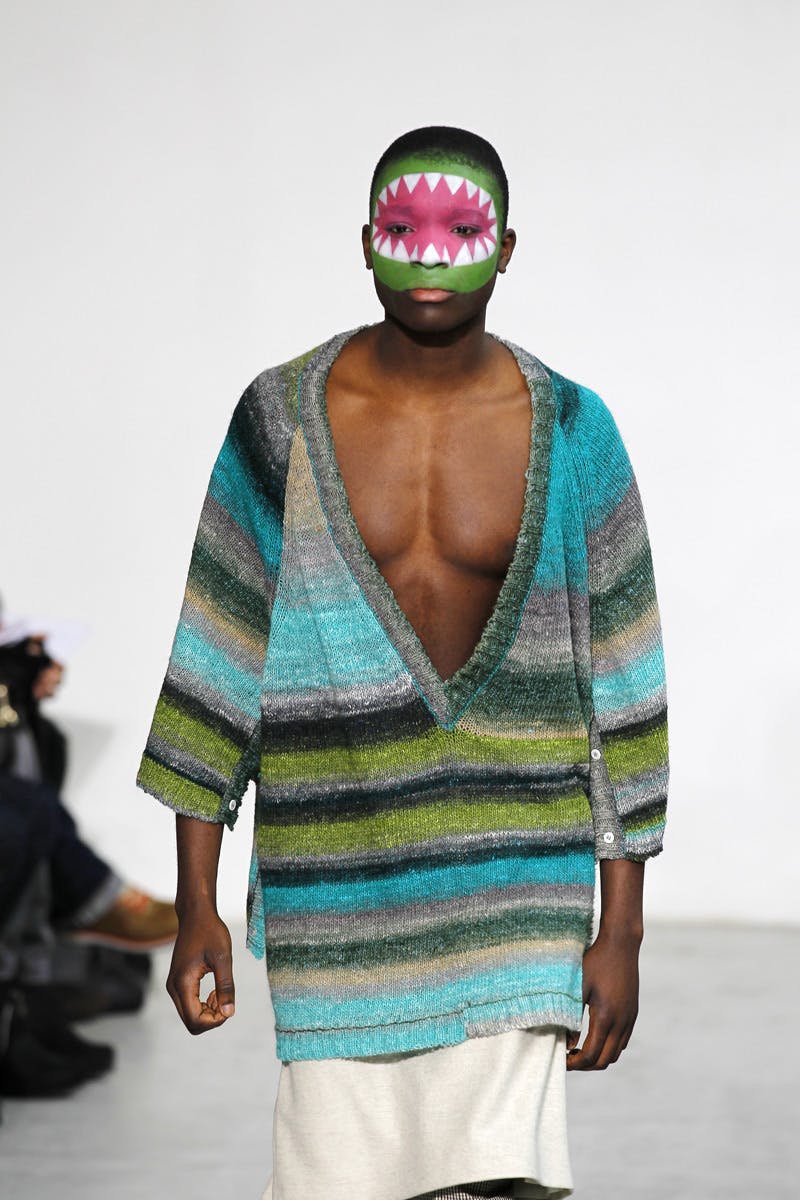 A good portion of my teen years were spent in Belgium, and I witnessed first hand the socially accepted prejudice against minorities in that country (not unique to Belgium obviously). People from Central and North Africa were considered second-class citizens and there was no handwringing or questioning about Belgium's history of genocide and murder at that time.
In recent weeks, as a result of the Black Lives Matter movement, people in Belgium have started reexamining the country's colonial history, and statues of King Leopold II have been torn down. Van Beirendonck as an artist and educator has a responsibility to participate in this reexamination. Designers from former colonial states like Belgium have used the culture of their former colonies as commodities that they have repackaged and sold for their own benefit. At least part of the reputation that Van Beirendonck is so eager to protect comes from this kind of exploitative relationship.
This, however, is really just some cultural and historic context regarding Van Beirendonck's career. He is 63 years old and likely somewhat set in his ways, so I can safely assume he isn't exactly "woke." But he does have access to the internet and is in charge of teaching young adults, so we have to assume he is aware of what is going on in the world politically and socially. If Van Beirendonck is living in his own xenophobic bubble, what about everyone else? As soon as the designer released his statement, the usual internet outlets jumped on it, same old, same old… What struck me the most is the piece in The New York Times on August 13 titled, "Belgian Designer Accuses Virgil Abloh of Copying. Again."
What struck me were the designer's 's quotes. "It's very clear that Virgil Abloh is not a designer," Van Beirendonck told a Belgian publication, quoted by the Times. "He has no language of his own, no vision. He can't create something of his own season after season and that is painful."
Wait, what?
The Times says Van Beirendonck did not respond to its requests for an interview. But it should not require an interview for the paper – or any journalist — to raise questions regarding Walter's career rampant with appropriation of Black culture and history. And sadly the paper didn't do that. Saint Walter was taken at his word and, once again, Virgil Abloh was the guilty party. I am not here to defend one designer over another, nor pass judgment on whether Abloh indeed plagiarized Van Beirendonck. But not examining Van Beirendonck's career is hypocrisy at its finest.