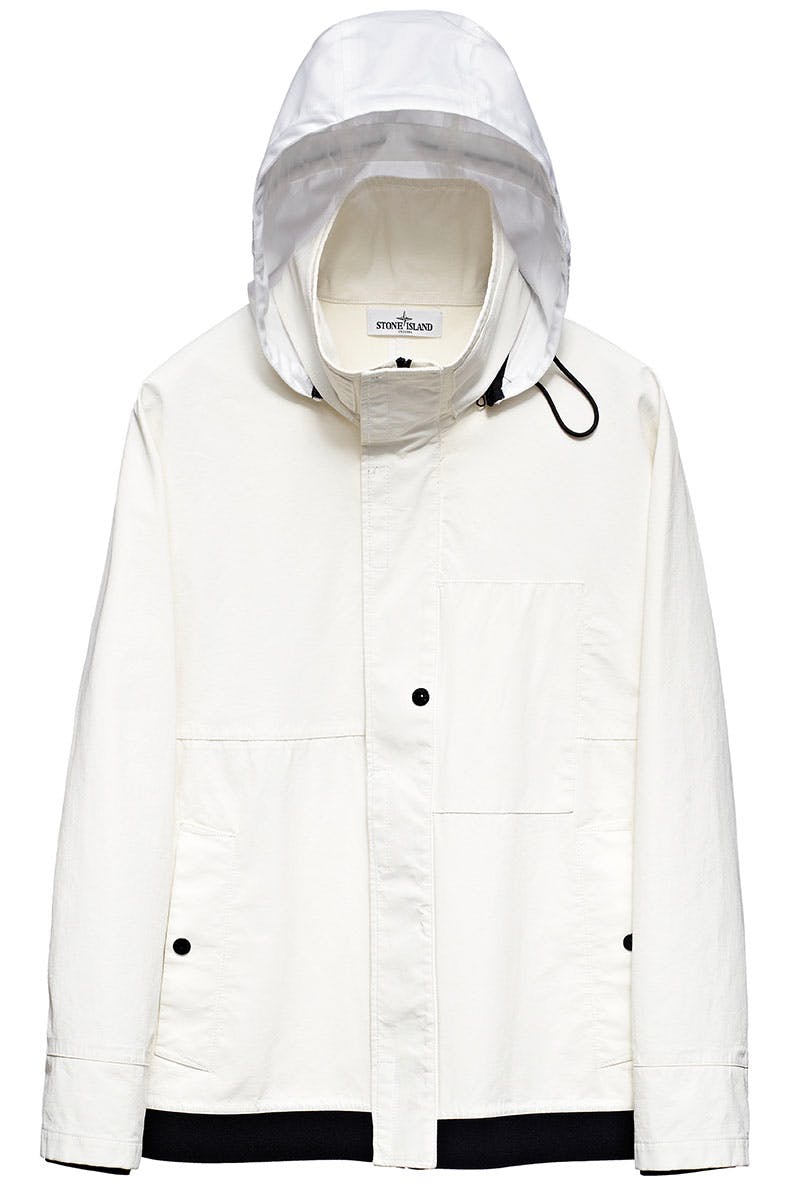 With four decades of experimentation, fine-tuning, and overall expertise in apparel, specifically outerwear, Stone Island has earned a global reputation for boundary-pushing research, design, and development. In its forty years, it's amassed a world-class archive second to none, and within it lives generations of Marina.
A product division conceptualized and debuted in the 80s, Stone Island Marina has been the spiritual home of all things maritime; pulling unique inspirations from Navy design sensibilities and sea-worthy apparel lines, it's become core to the brand's seasonal offering, living as a timelessly desirable element of its extensive catalog.
Amongst fans, it's highly favored, with some of its vintage creations being some of Stone Island's most desirable among collectors.
As is the SI standard, this was no accident. Through meticulous refining and dedication to crafts enriched with research-driven storytelling, it's crafted a product arsenal that could just as easily stand on its own merits as a standalone brand, much like Stone Island Shadow Project.
While the products that fall under the Marina header are just rich, from a fabrication and dye process perspective, as their mainline counterparts, it's the theme and their adherence to it that makes each product, from vintage to contemporary, so worthy of adoration.
Scanning back through the Marina archive unearths countless standard-setting pieces that speak to the strength of its namesake.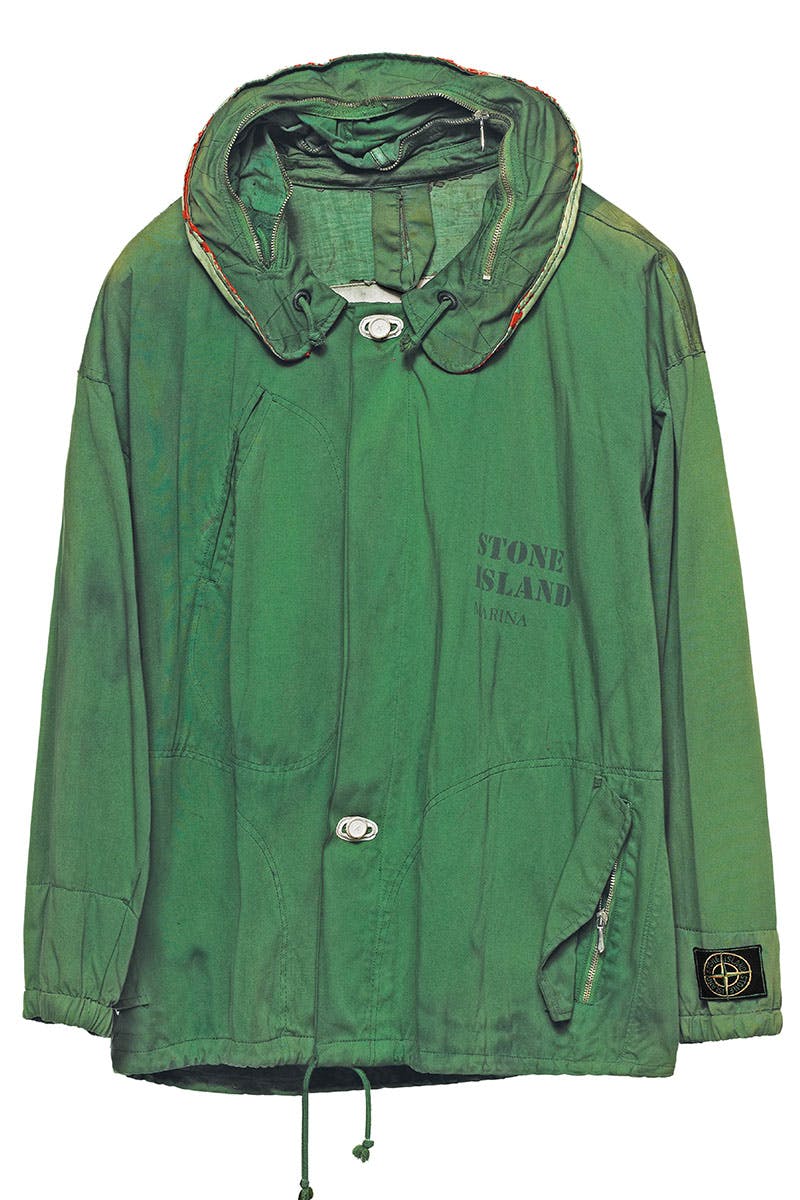 Back in Spring/Summer 1984, when Marina was finding its legs, Raso Gommato, a fabrication now synonymous with Stone Island at large, was first introduced.
Over the years, this definitive symbol would be reworked and translated into countless variations. For its Marina utilization, it took on an army green lamination, contrasted with an orange film beneath the round neck with a fold-away hood.
The result was a stunning product that stood the test of time and truly showcased what could and would make Marina such a beloved creation.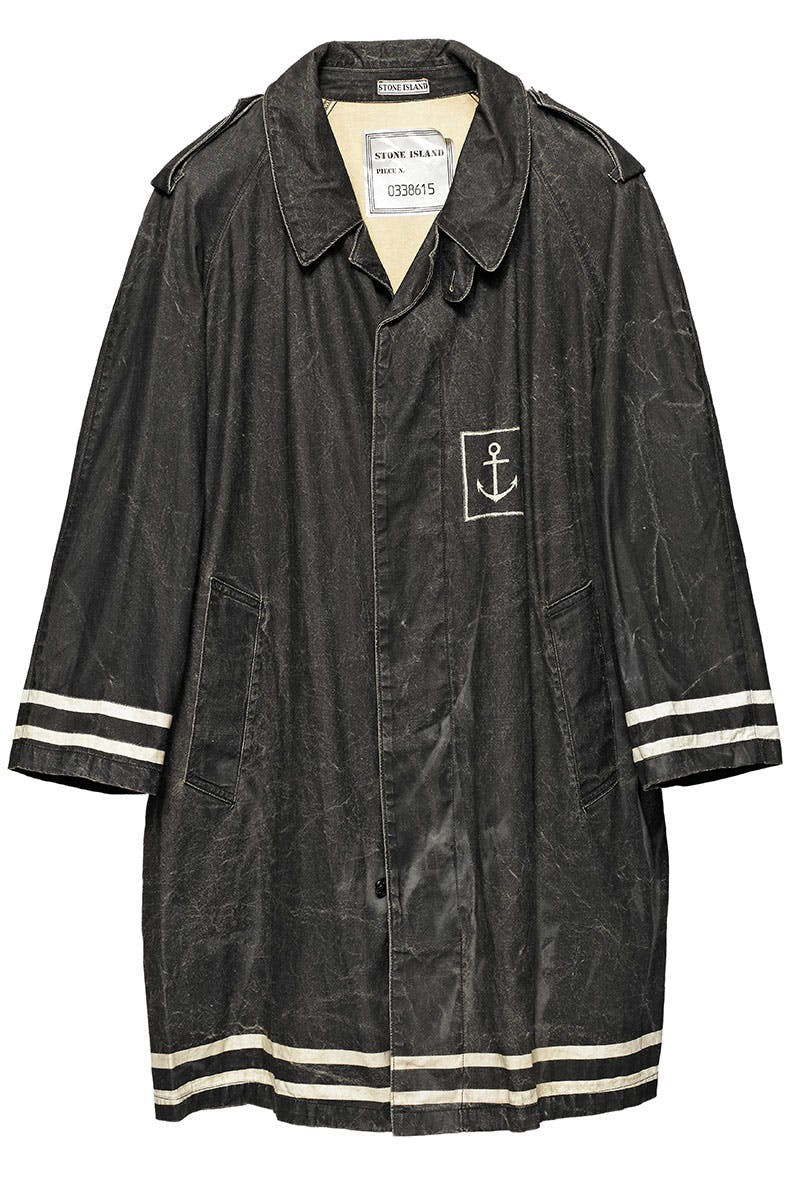 These sparks of brilliance continued throughout the 80s, delivering products like a caped coat with a pigment print, baring an anchor symbol: symbolism that would go on to be integral to the Marina theme.
As Stone Island modernized, so did Marina; with that, many of the archetypal maritime silhouettes utilized within outerwear would take a backseat, making way for more contemporary shapes to take precedence, resulting in the likes of the 2013 Night Glow luminous hooded jacket and gilet, cardigan, and graphic tees.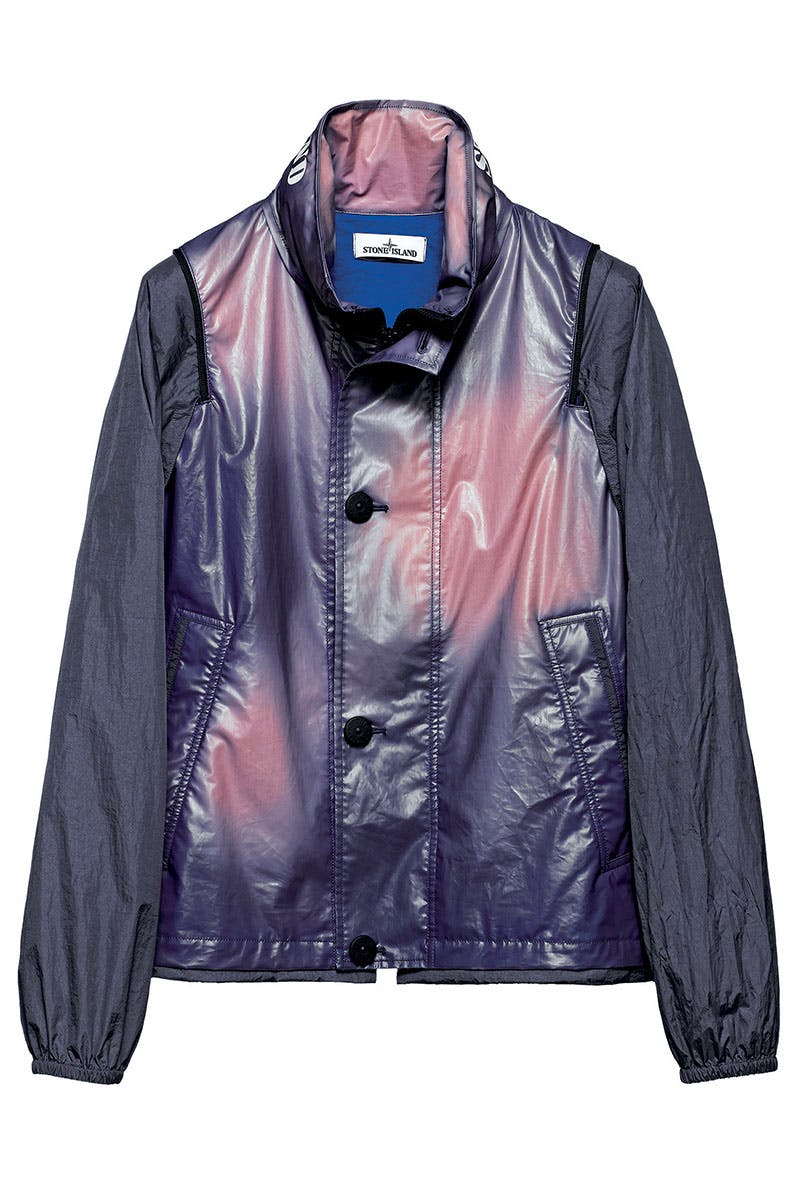 The integration of mainline themes, such as reflective finishes and detailing, into Marina would continue to evolve throughout the 2010s, welcoming heat-reactive outerwear and HYPER LIGHT MEMBRANA TC into the mix.
In the later stage of the decade, stripes became an even more prominent theme within Marina collections, creating a unique identity across categories, culminating in blends of heritage and modern craft on Tank Shield outerwear and jersey pieces well into the early stages of 2020.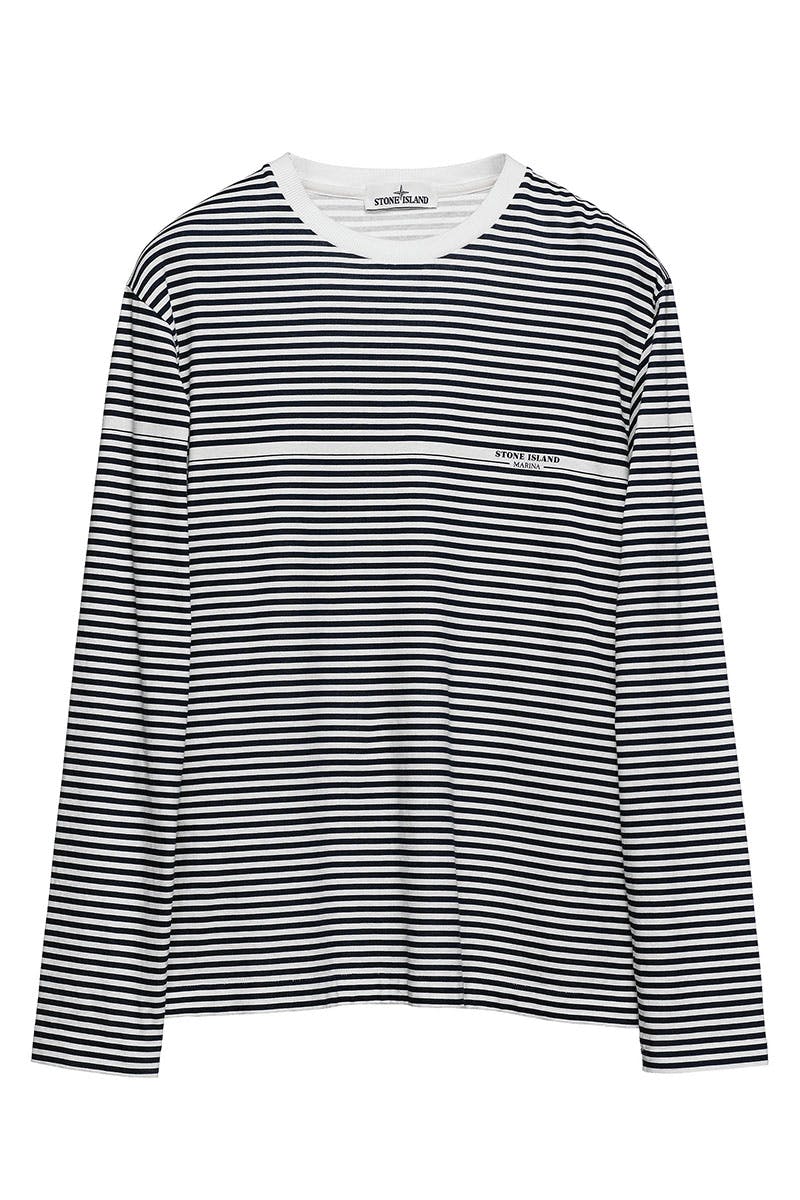 Fast forward to 2023, and Stone Island Marina remains a core element of seasonal deliveries, making a big splash in SS23 with a selection of reflective pastel-toned pieces that feel fresh while featuring design details that harken back to earlier seasons.
Without Marina, the Stone Island archive would bare a significant hole; while its popularity has certainly ebbed and flowed since making its big splash in the 80s, it remained close to the hearts of fans across the globe, cementing its legacy for seasons to come.