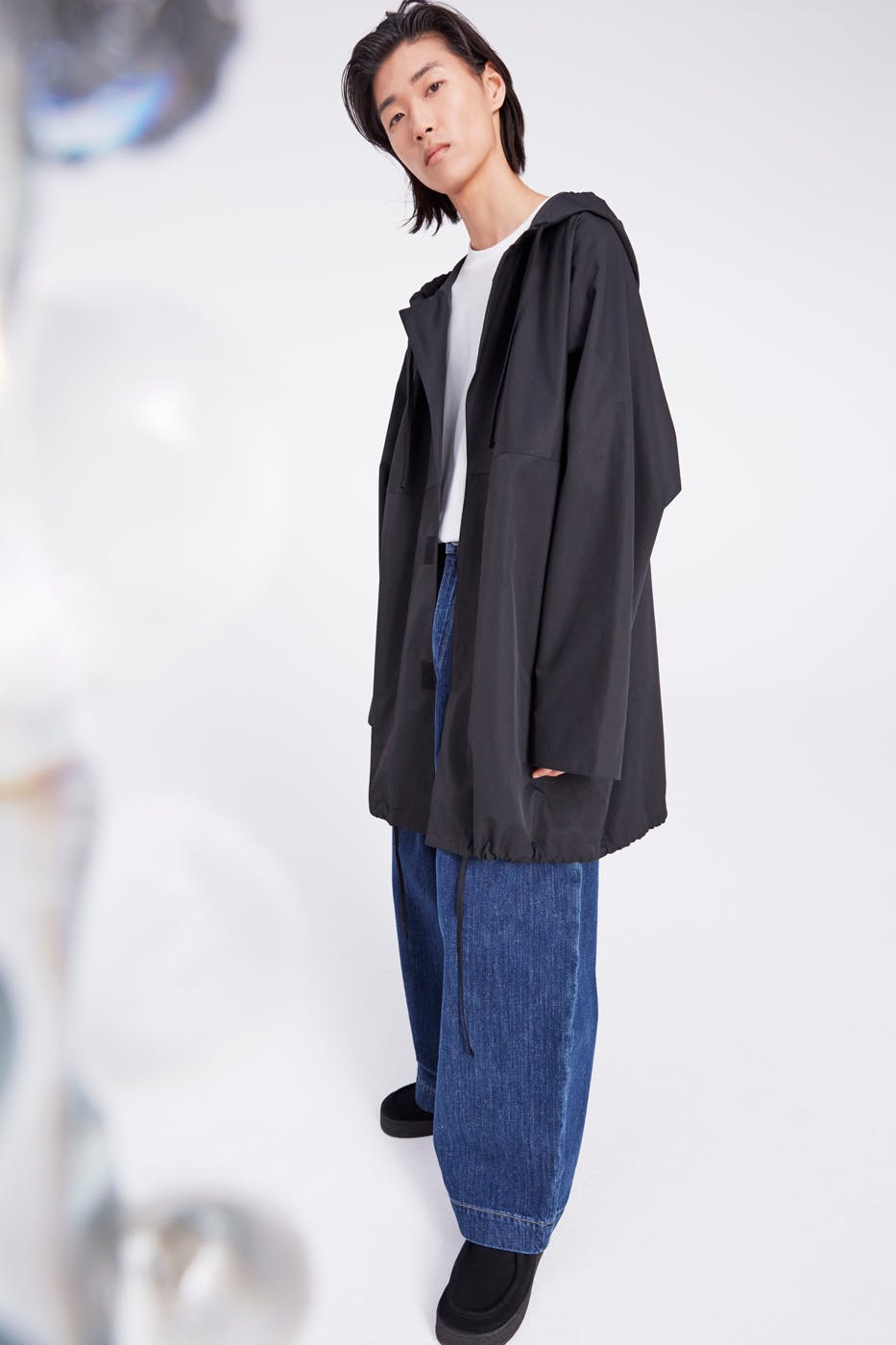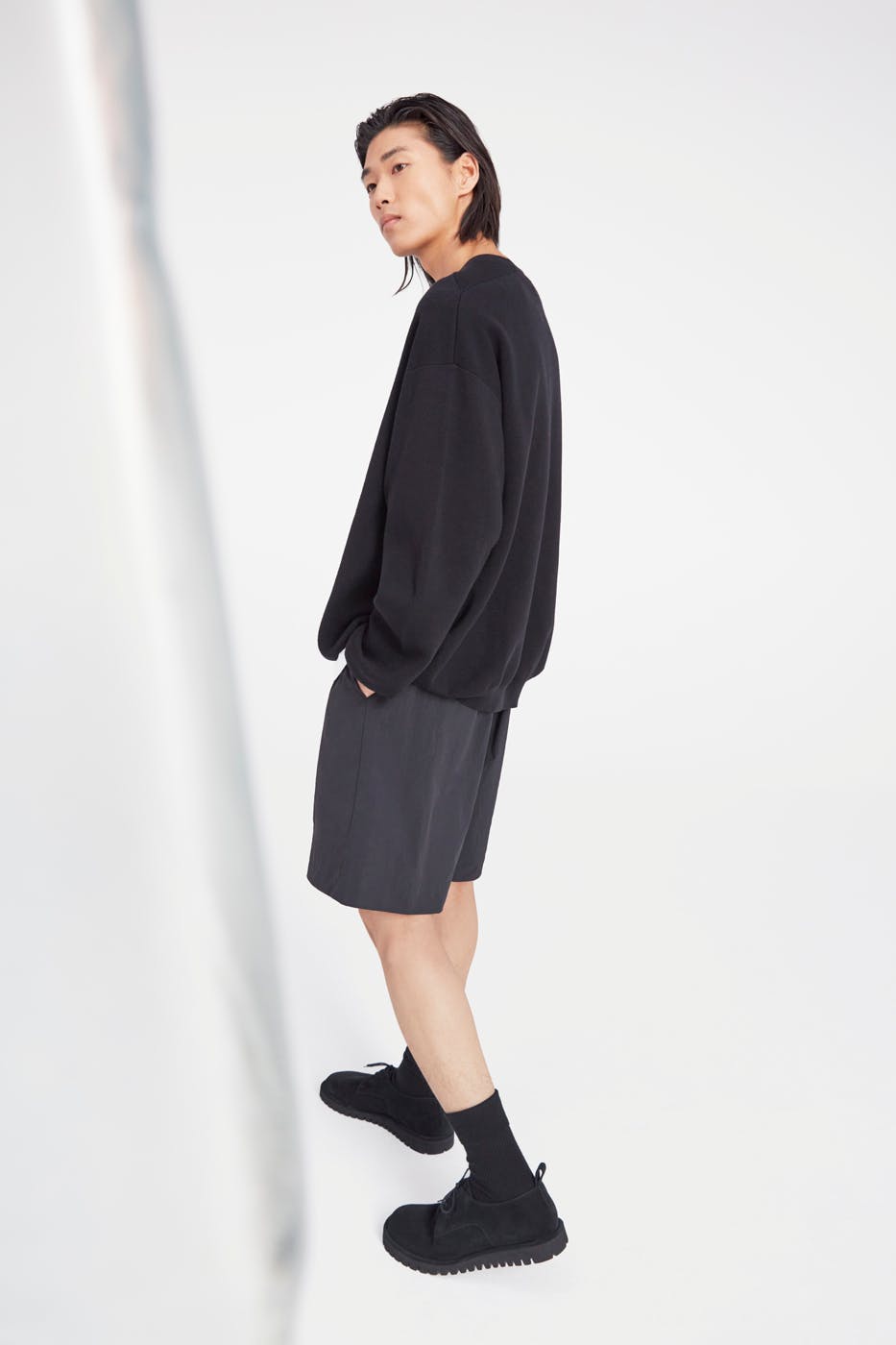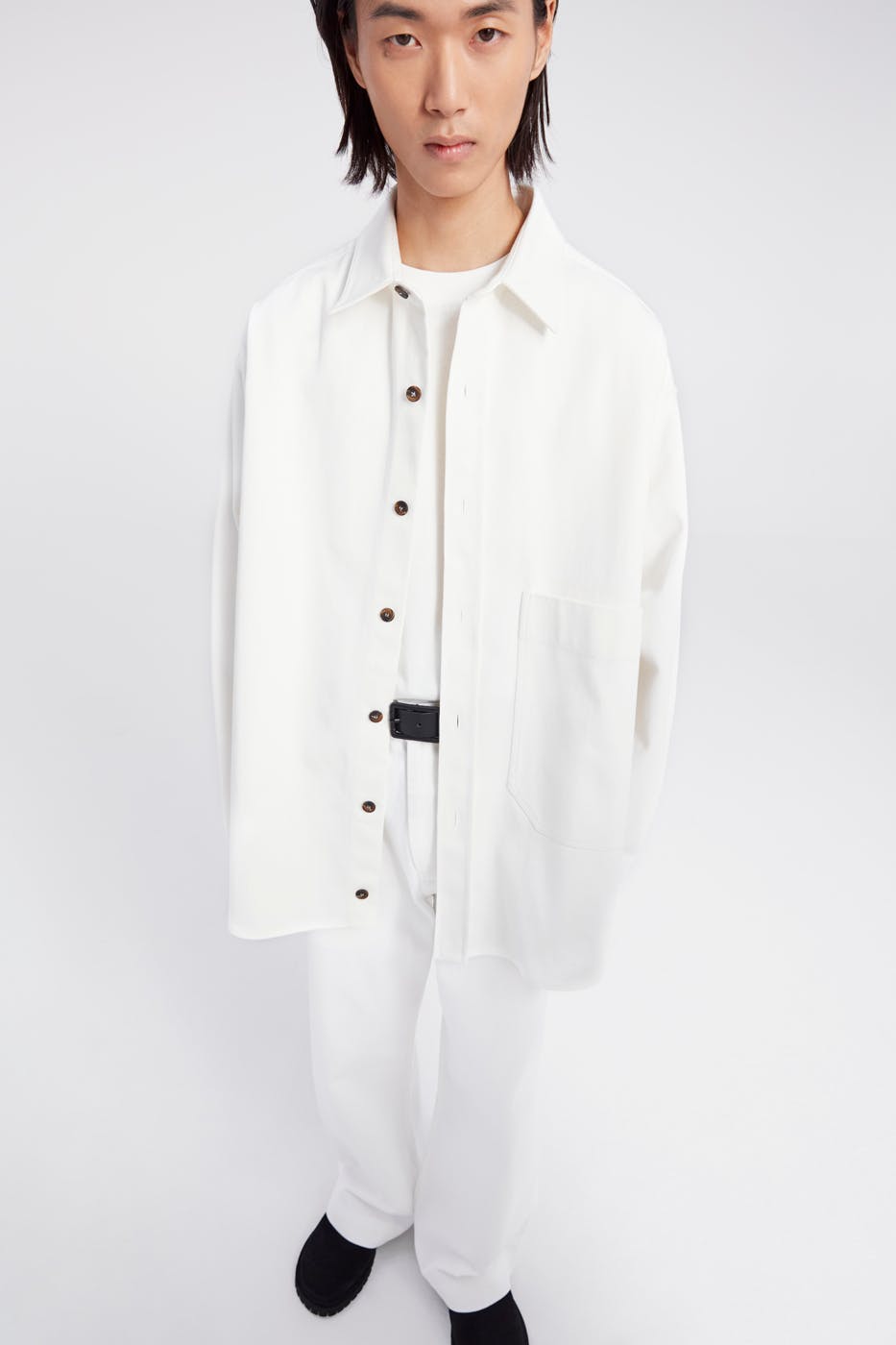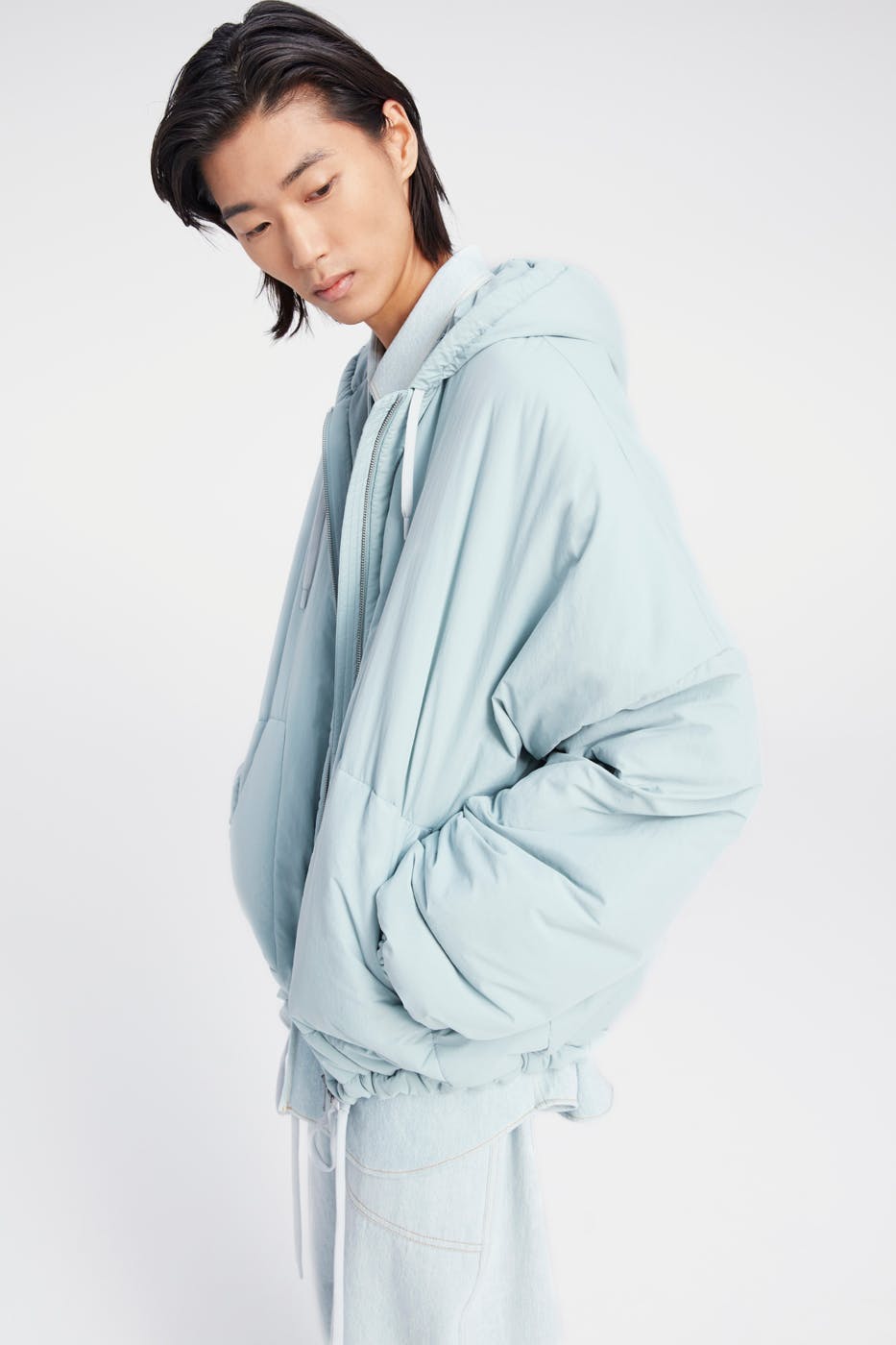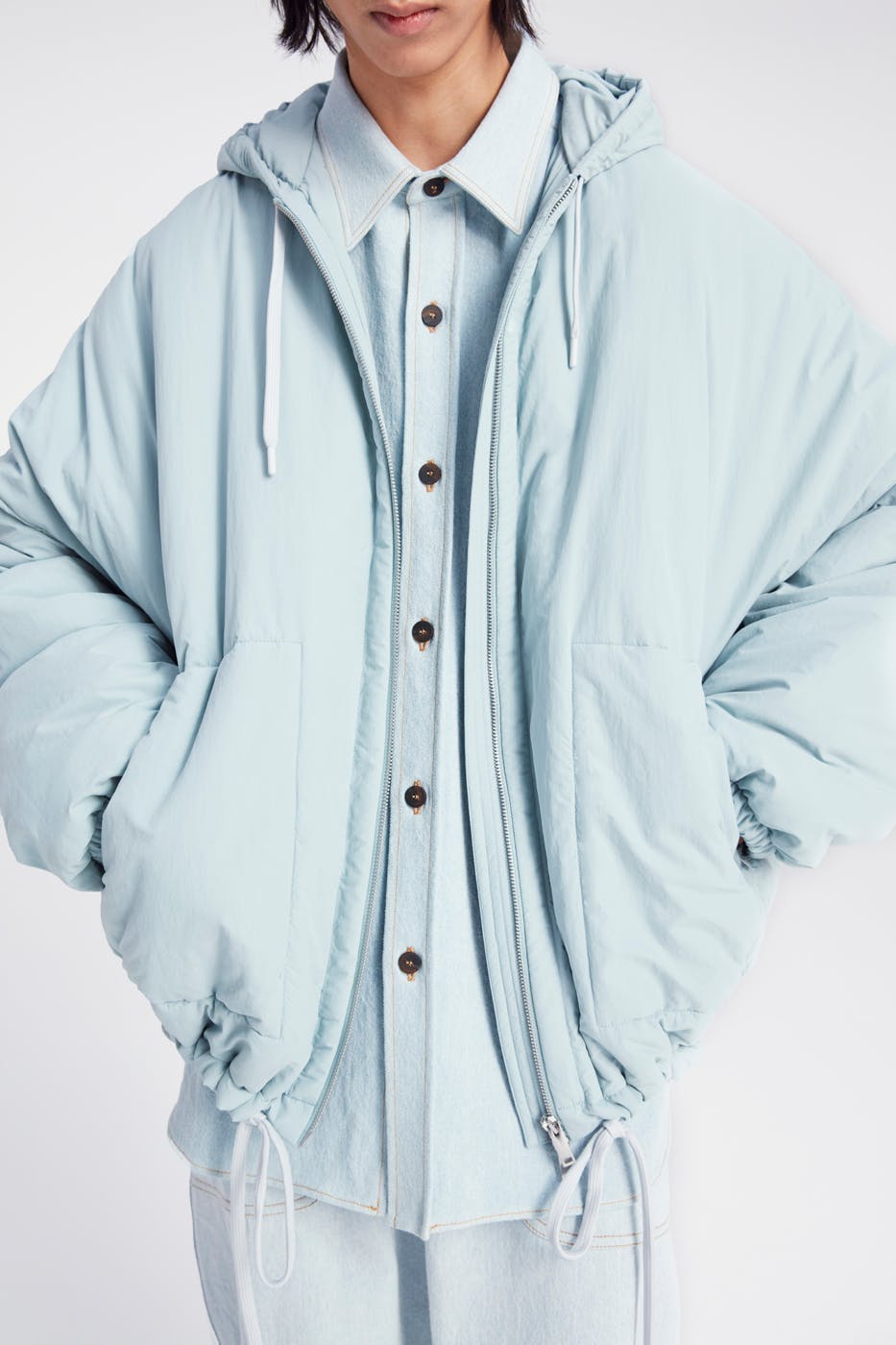 It's a sense of studied non-normalcy that makes Studio Nicholson so appealing. That's a needlessly evocative way to describe Studio Nicholson's mastery of the "elevated basic," but that term has been so done to death that it's really not a good way to describe anything truly thoughtful. Studio Nicholson is truly thoughtful.
This is the dichotomy that's both elated and confused me in the past and Studio Nicholson's Spring 2023 collection is pure pleasure.
That being said, what Nick Wakeman's eponymous clothing line does that's so appealing is hard to describe.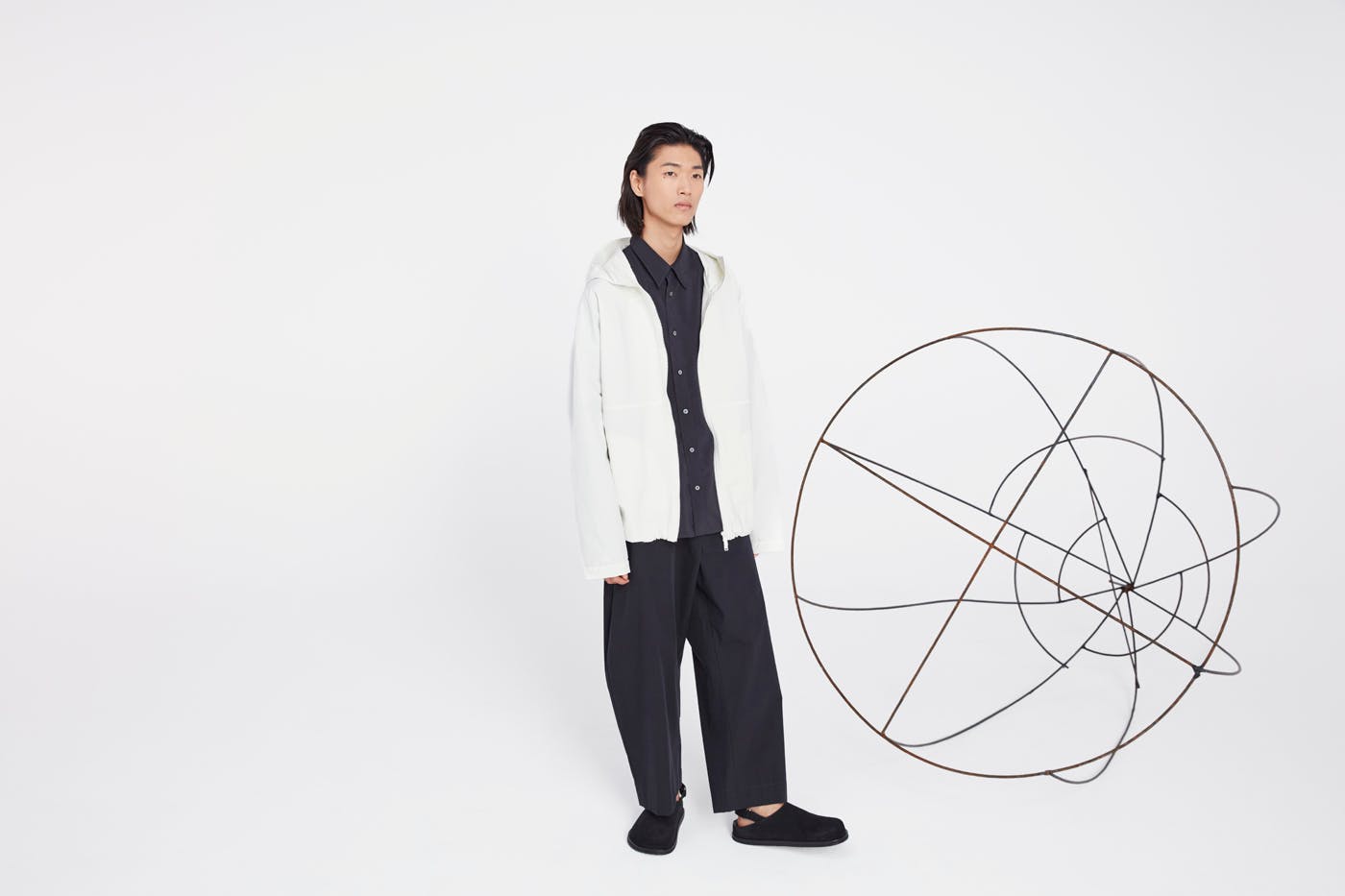 There's an ample assortment of toss-on-and-go overshirts, boxy T-shirts, relaxed sweaters, and generous trousers on hand for Spring 2023 — now available on Studio Nicholson's website — but if you've already overdosed on quality basics brands, that sentence probably puts you to sleep.
So look at the images instead: absorb the intelligently wearable enzyme-washed denim layers, both soft and sturdy, the puffed-up jackets that land somewhere between parka or hoodie, the slick Harrington-style outerwear that amps up the classic classiness of a British menswear staple.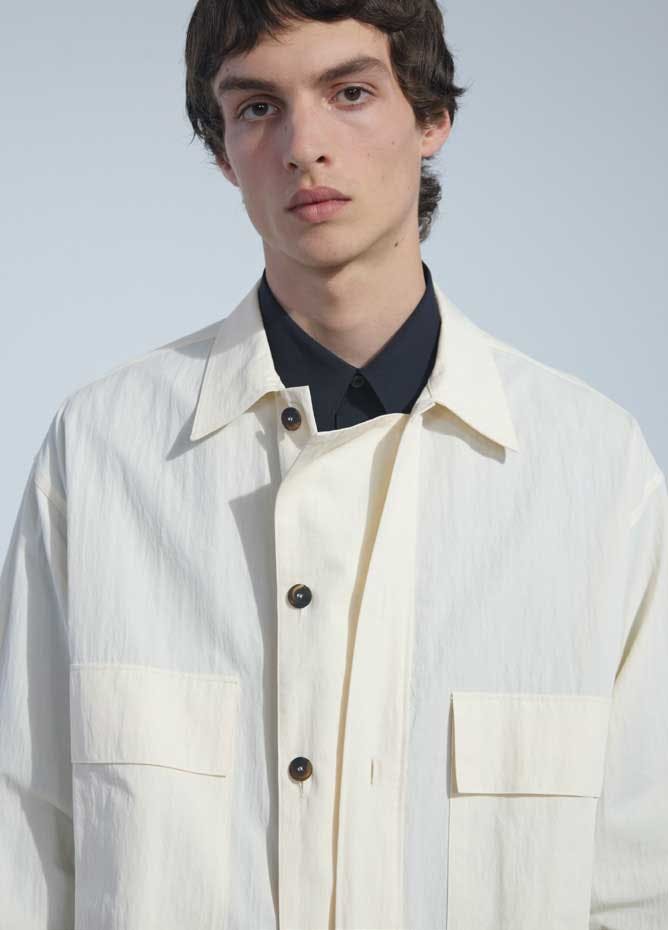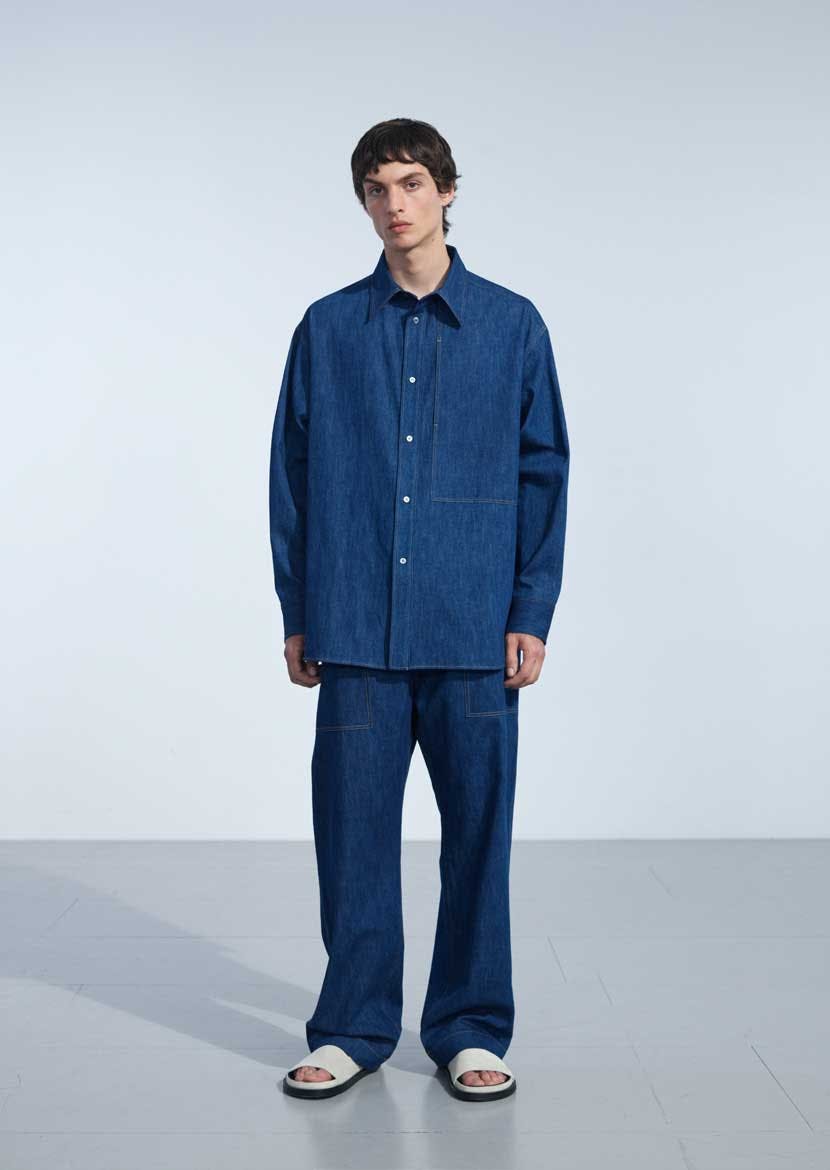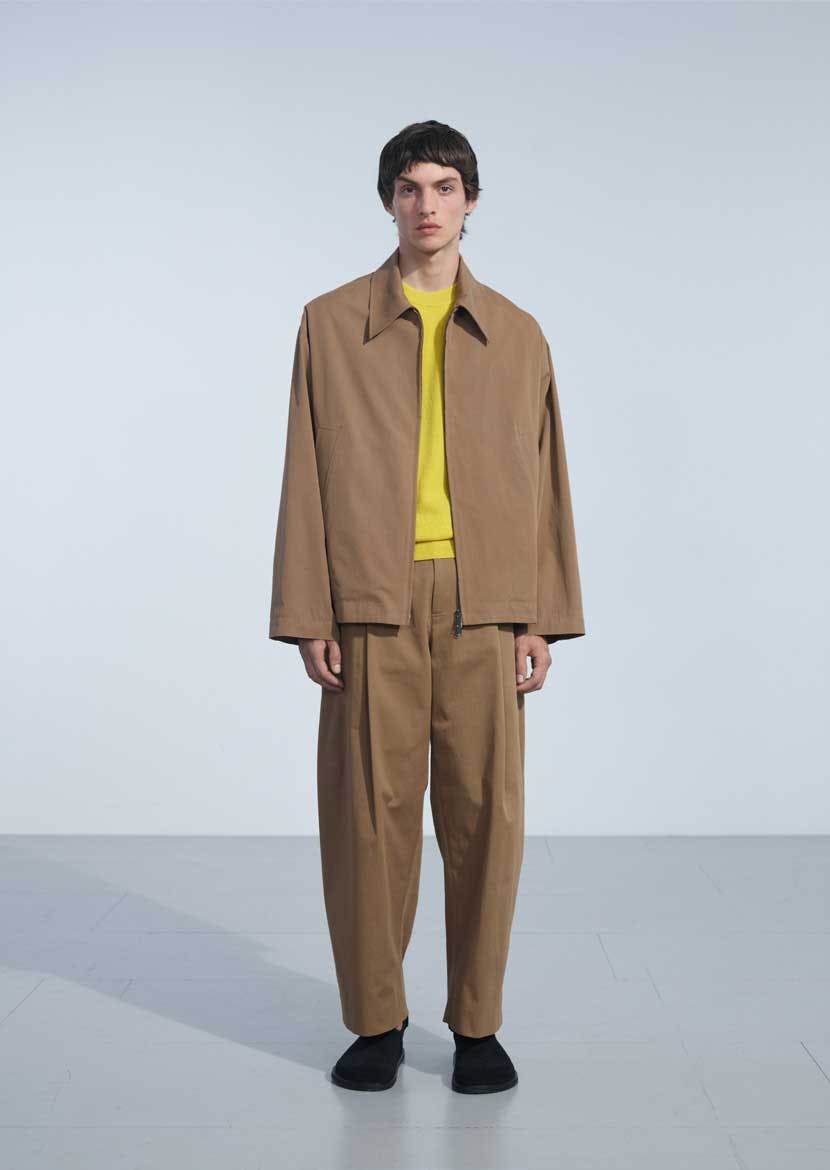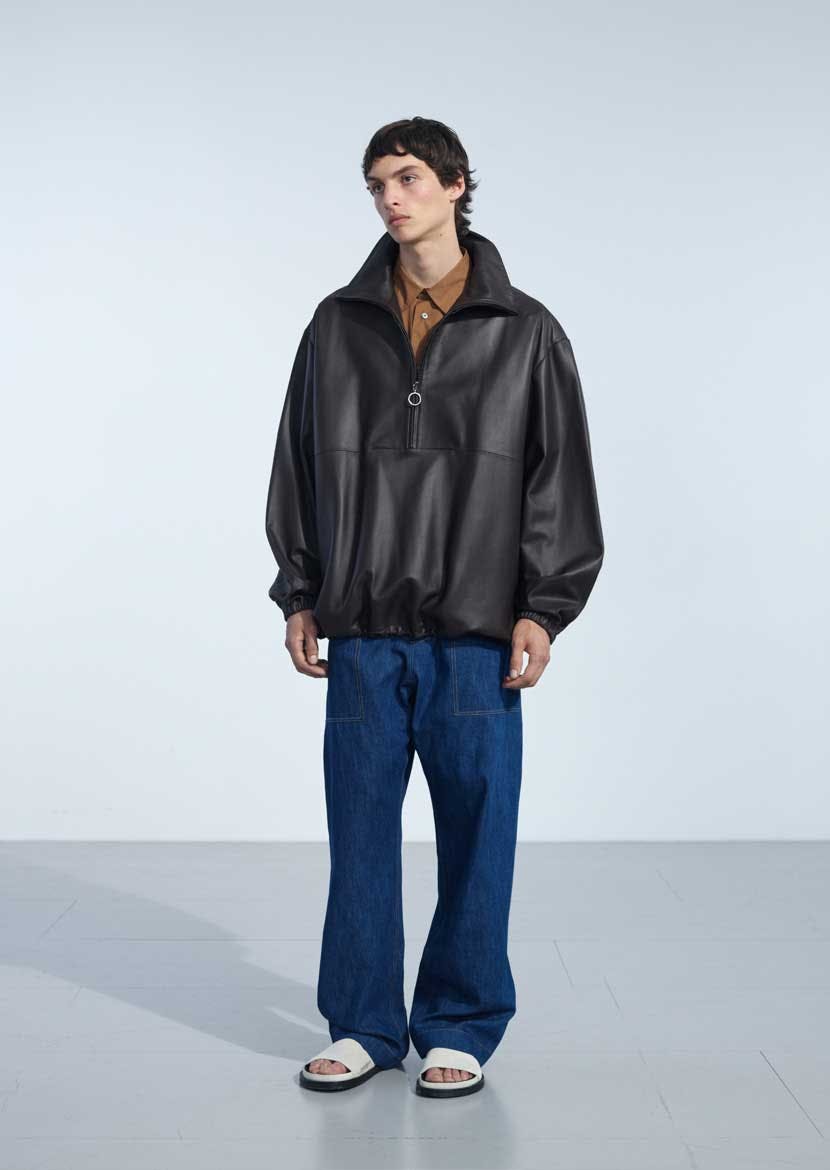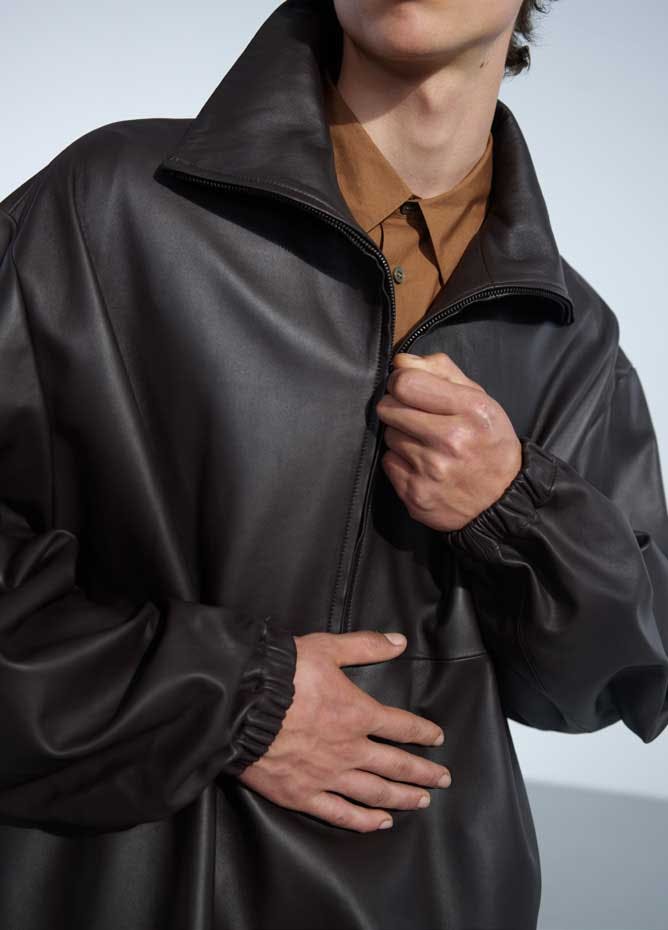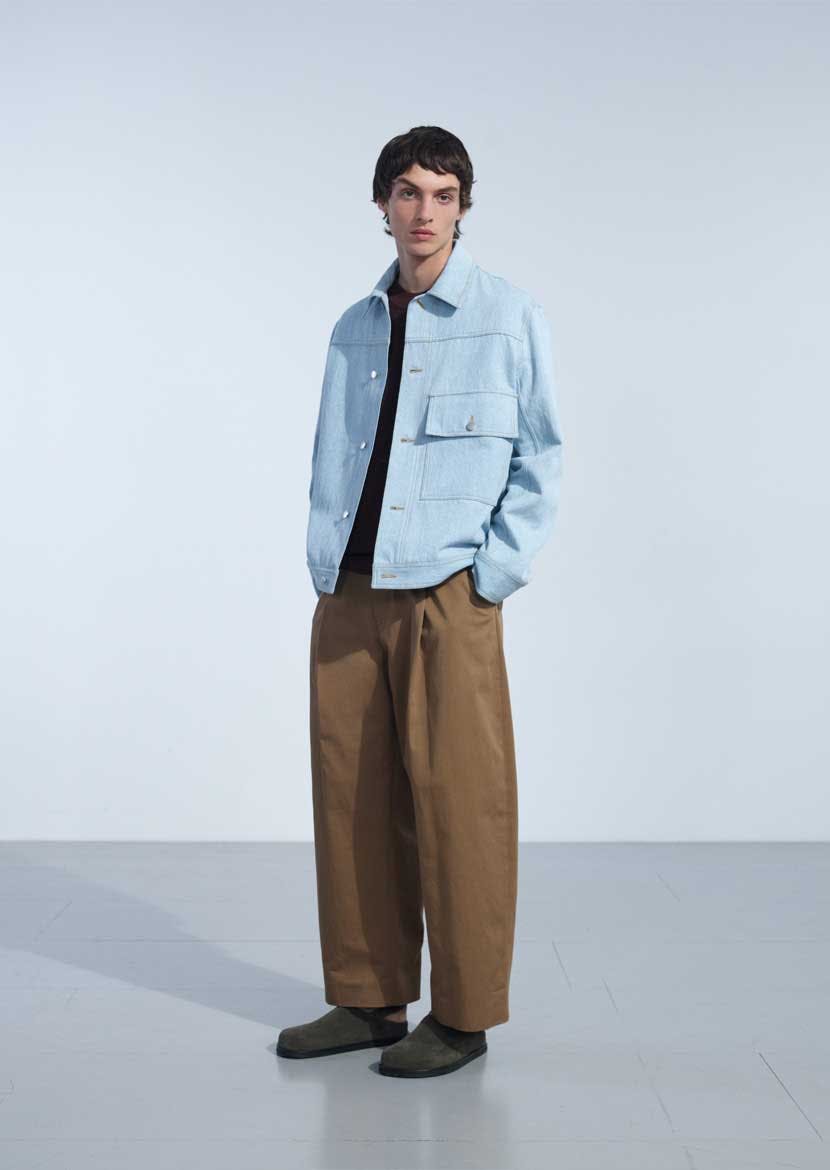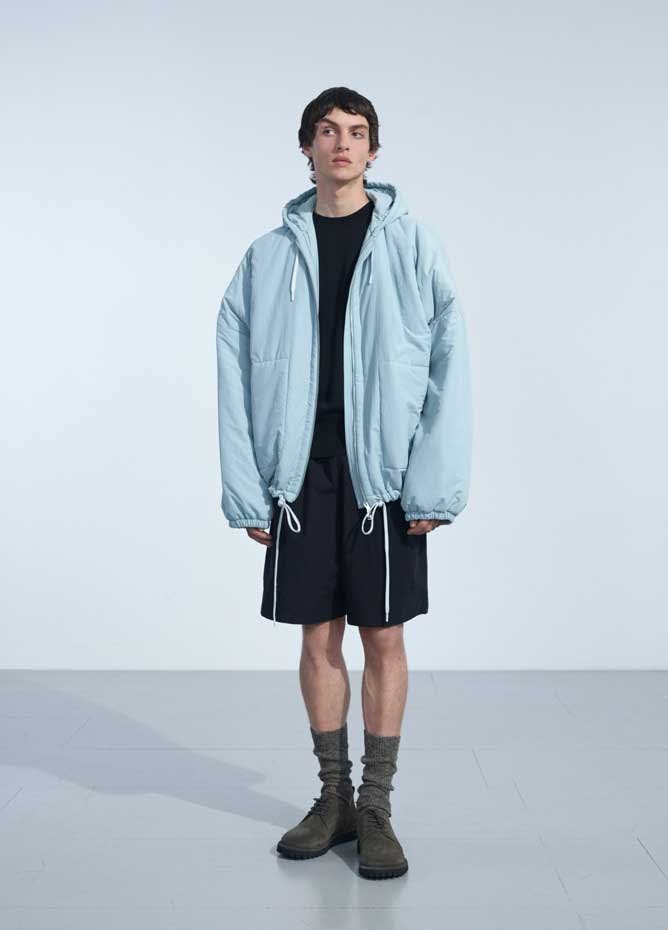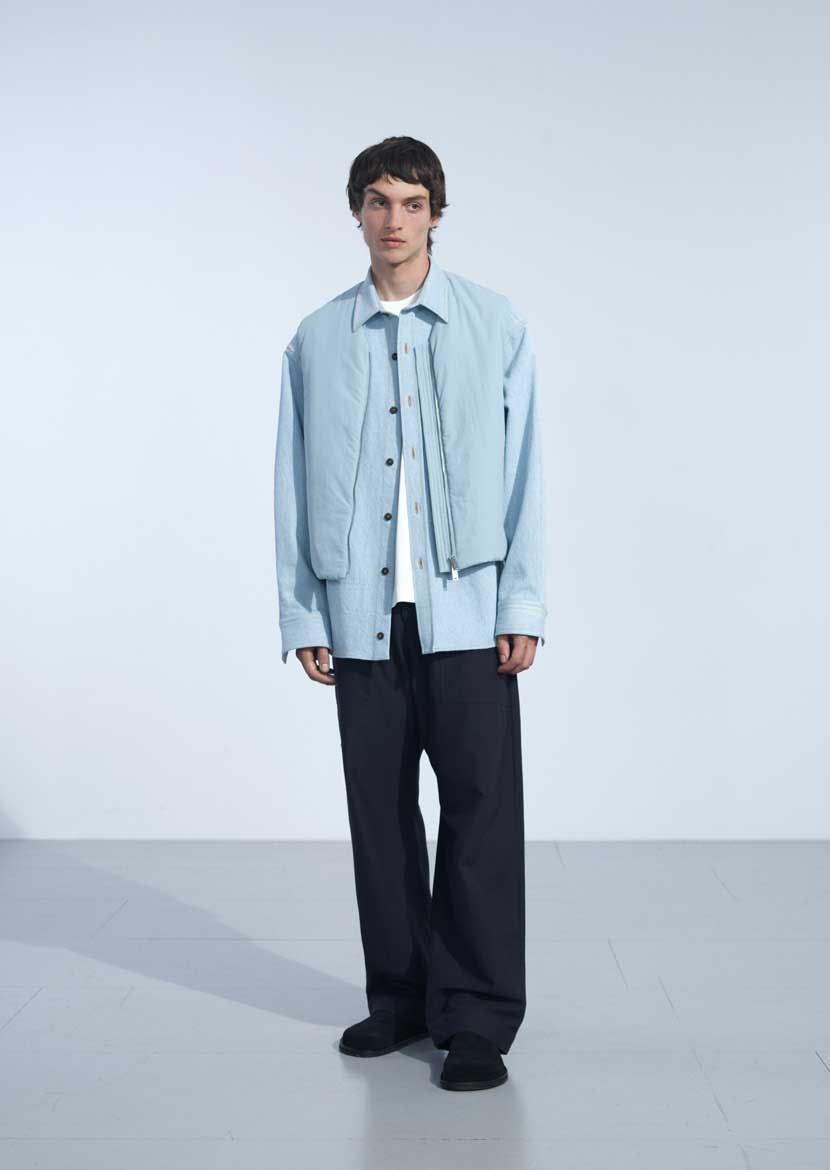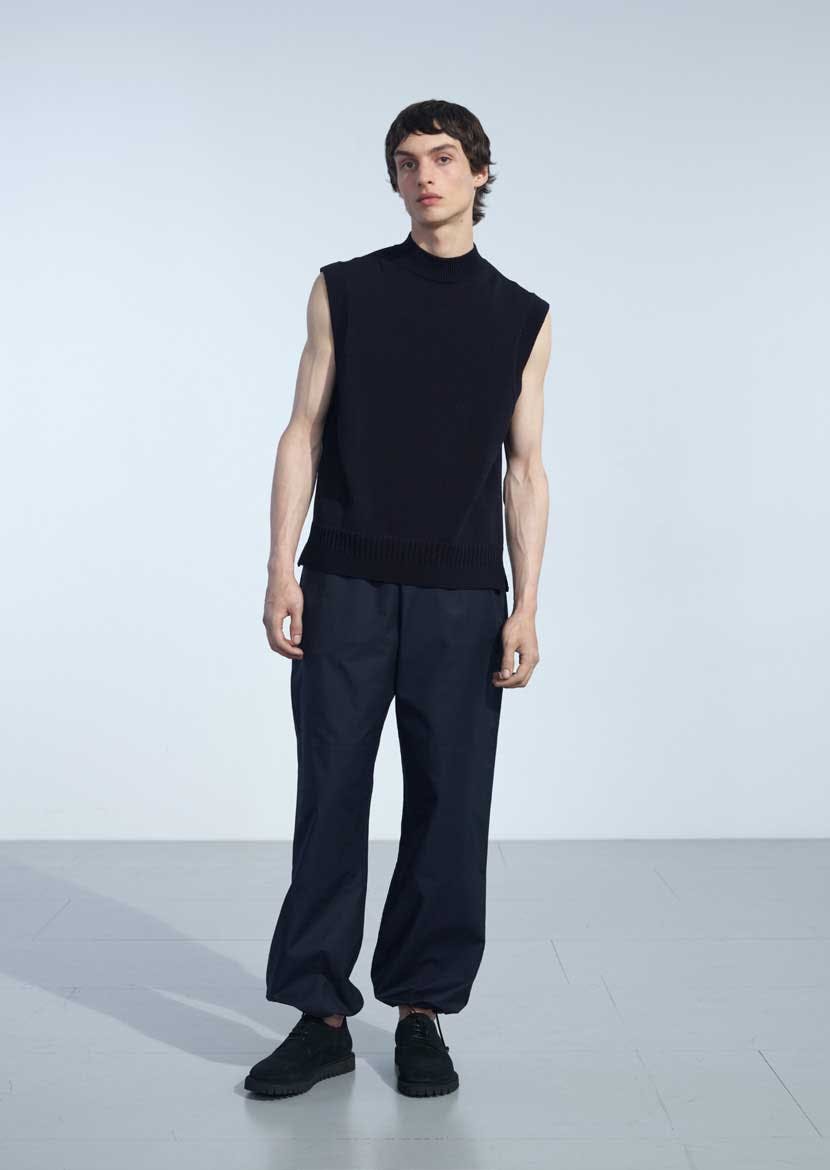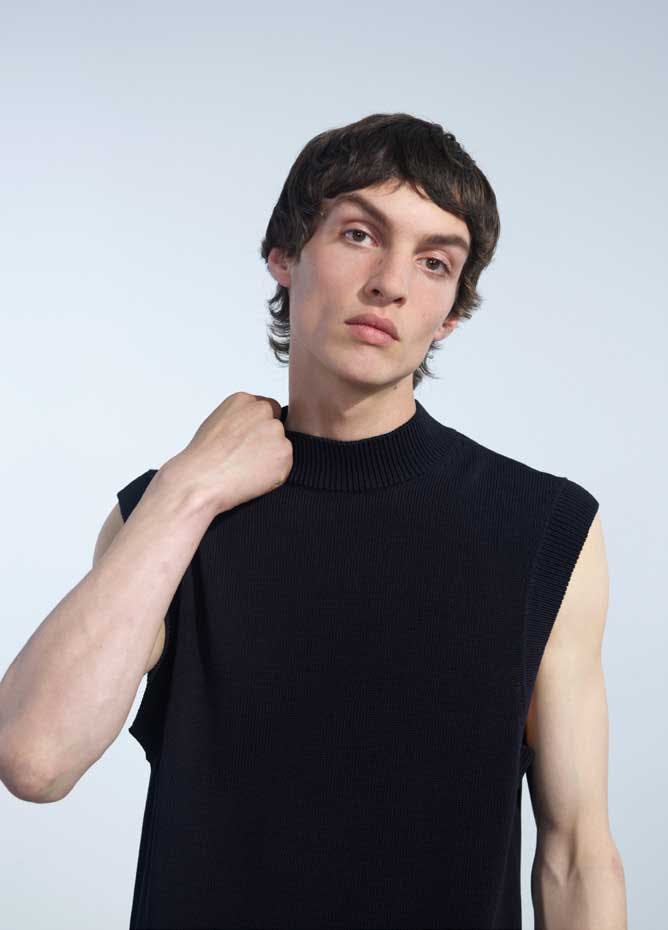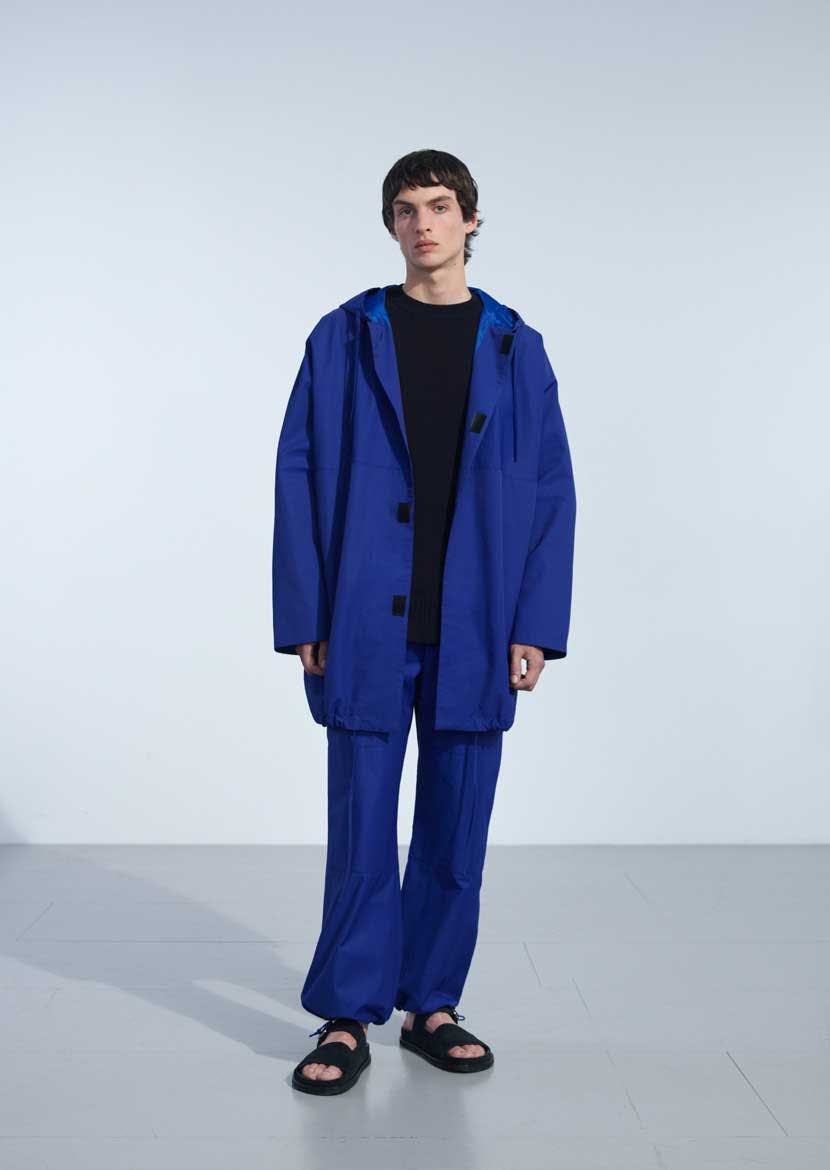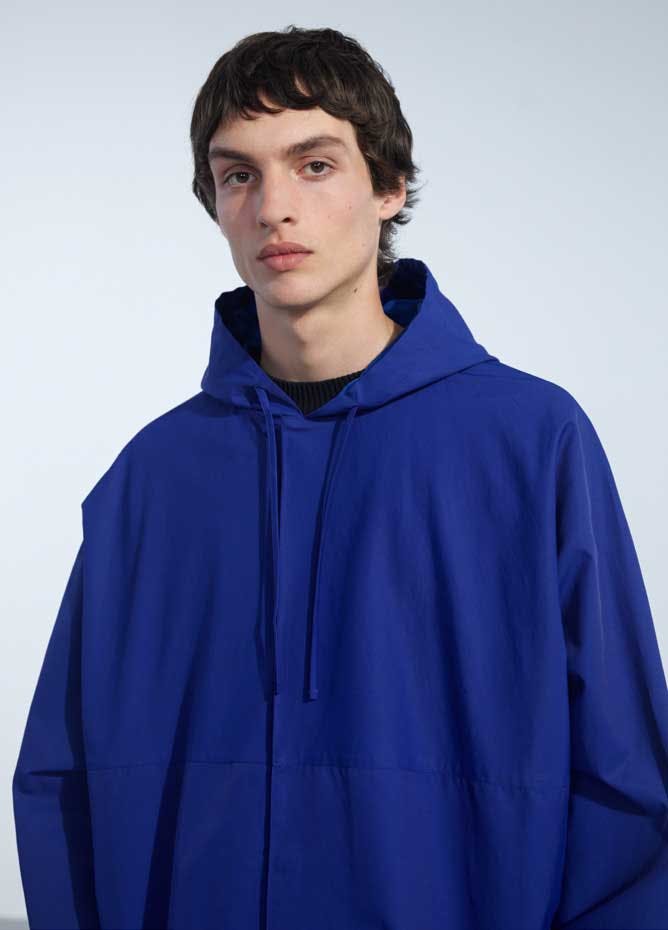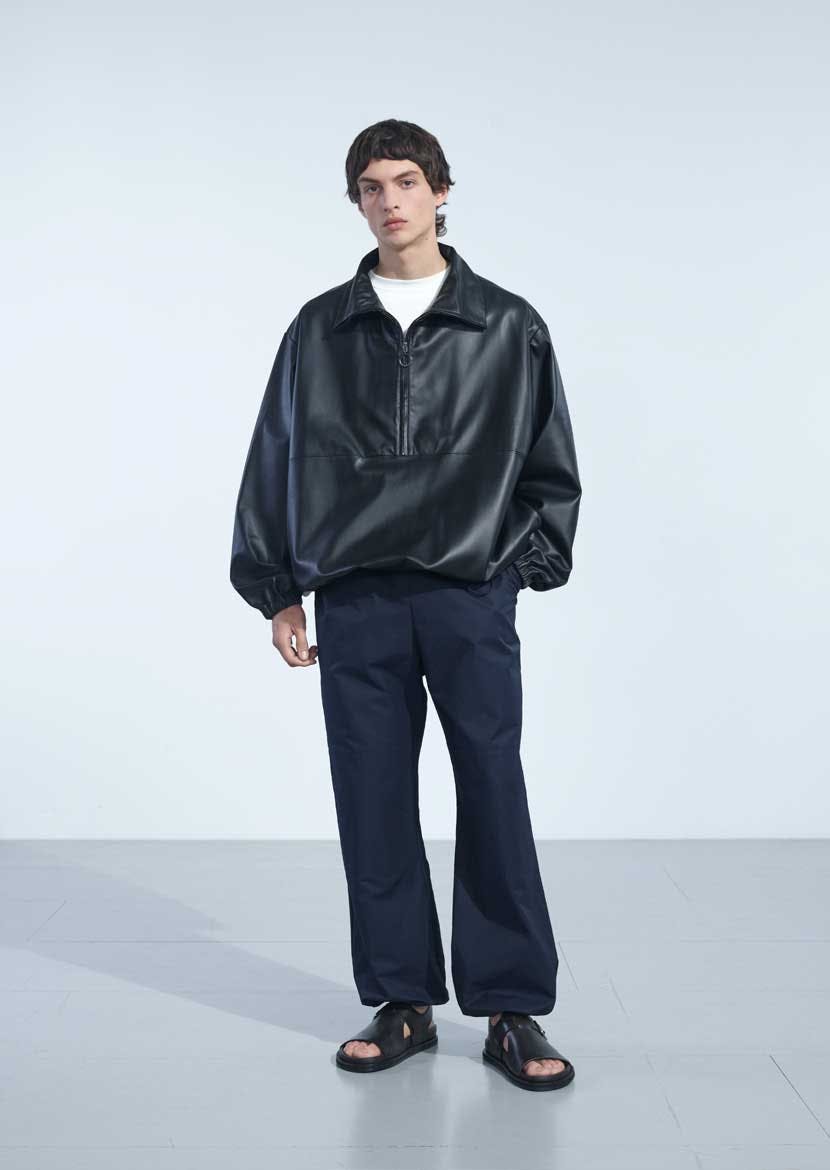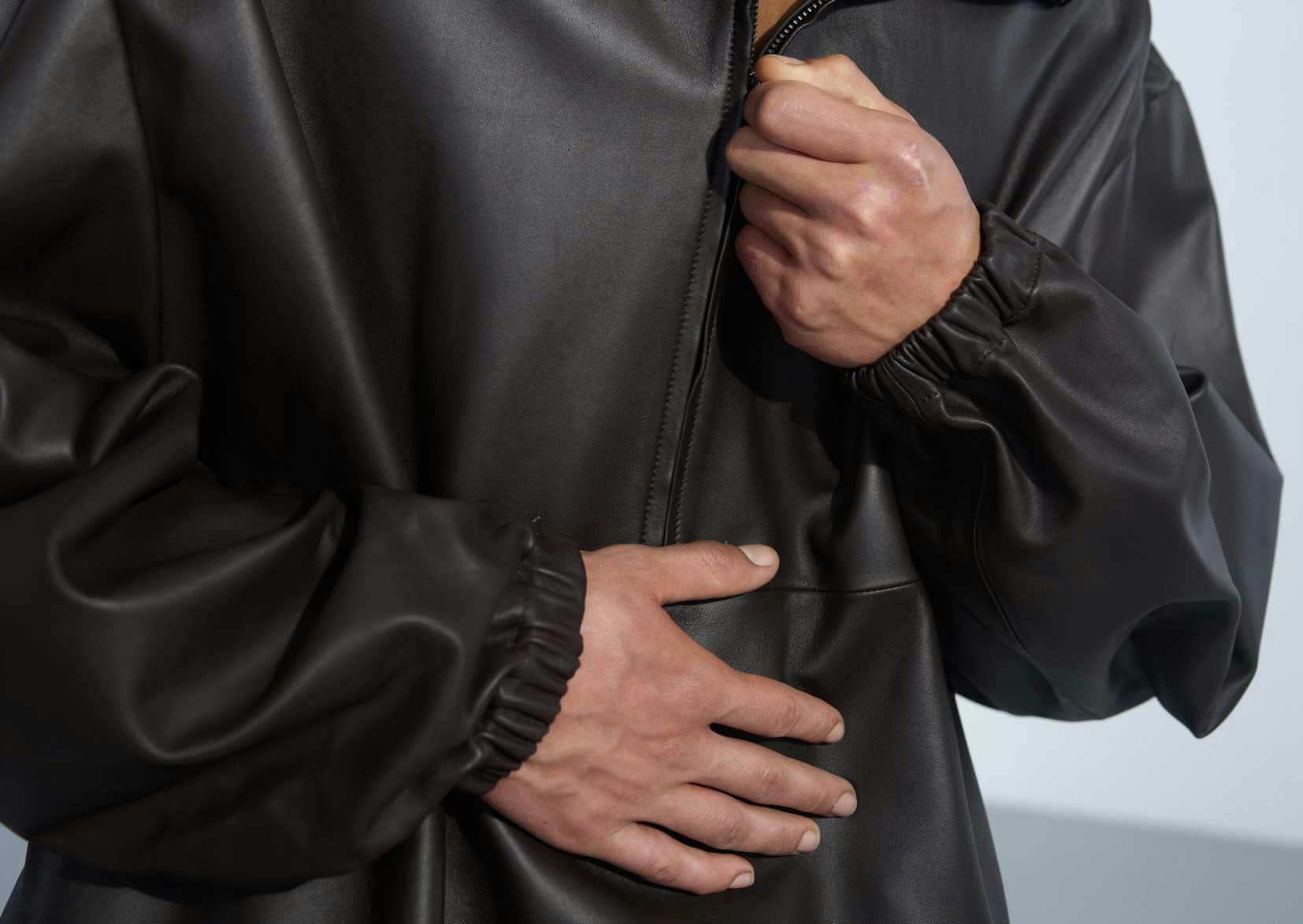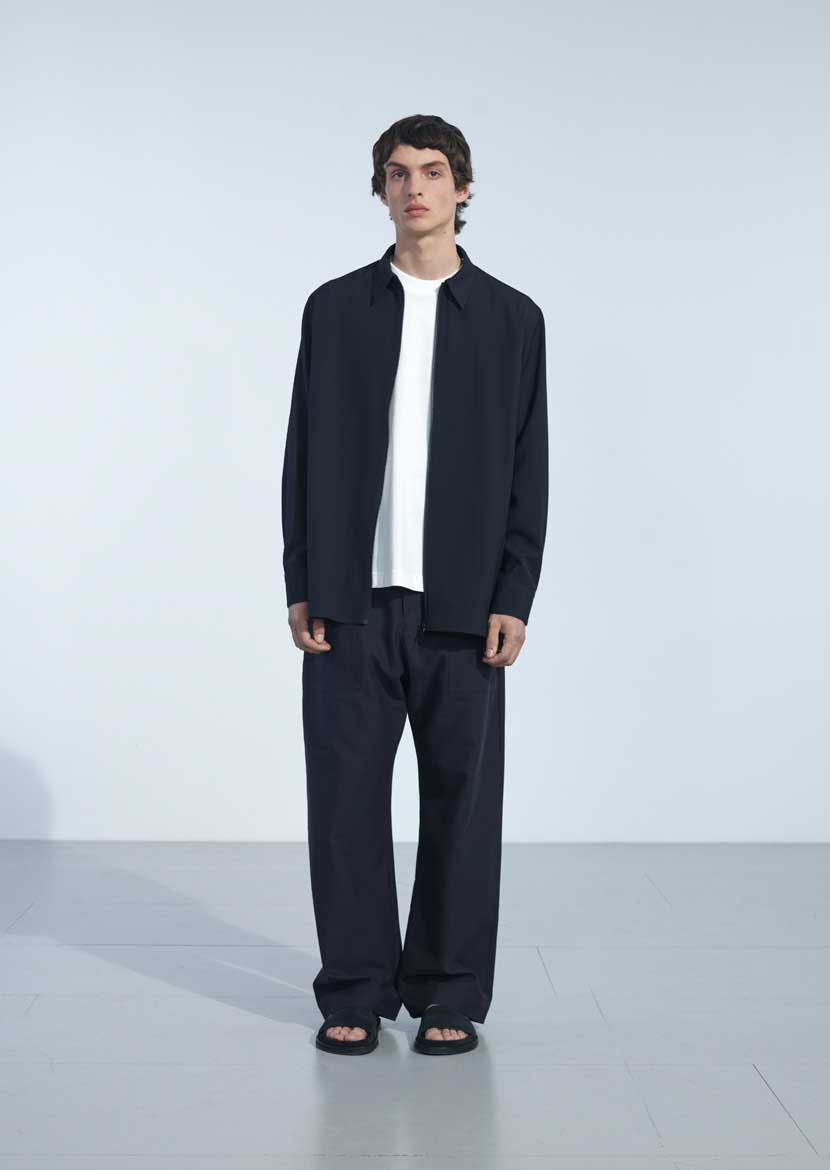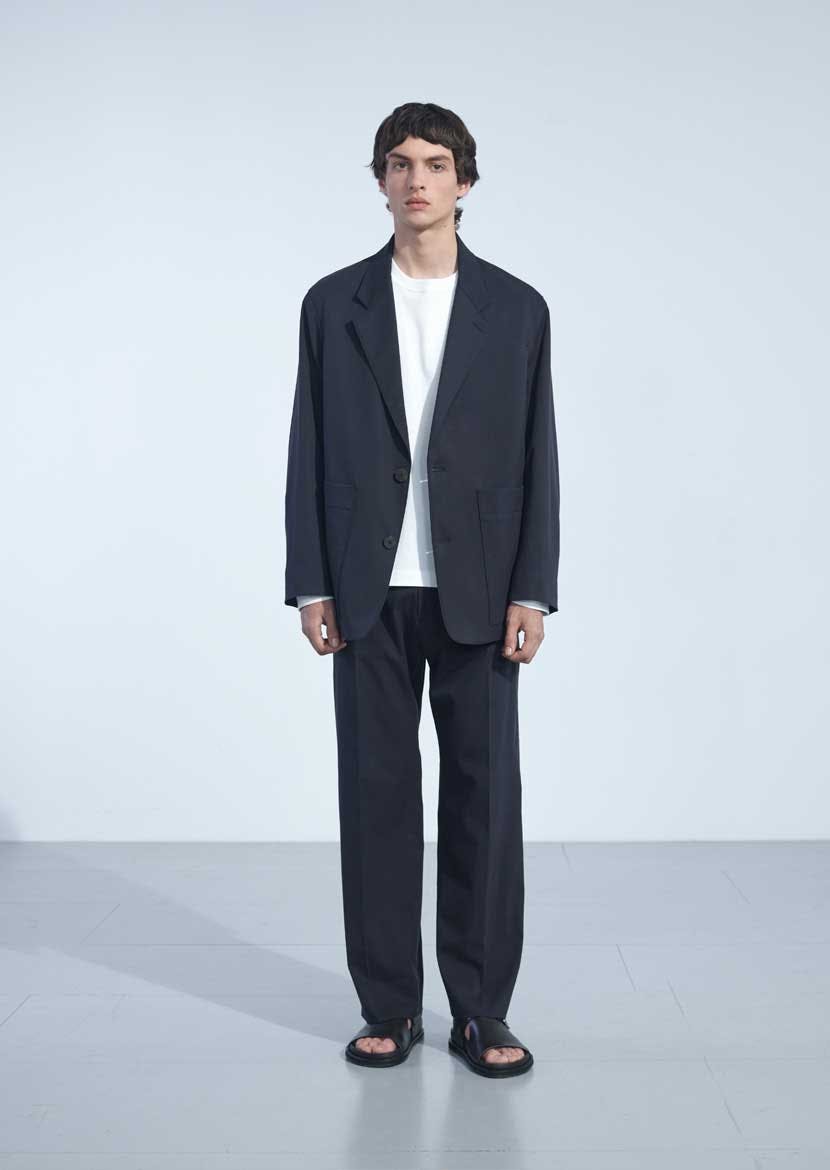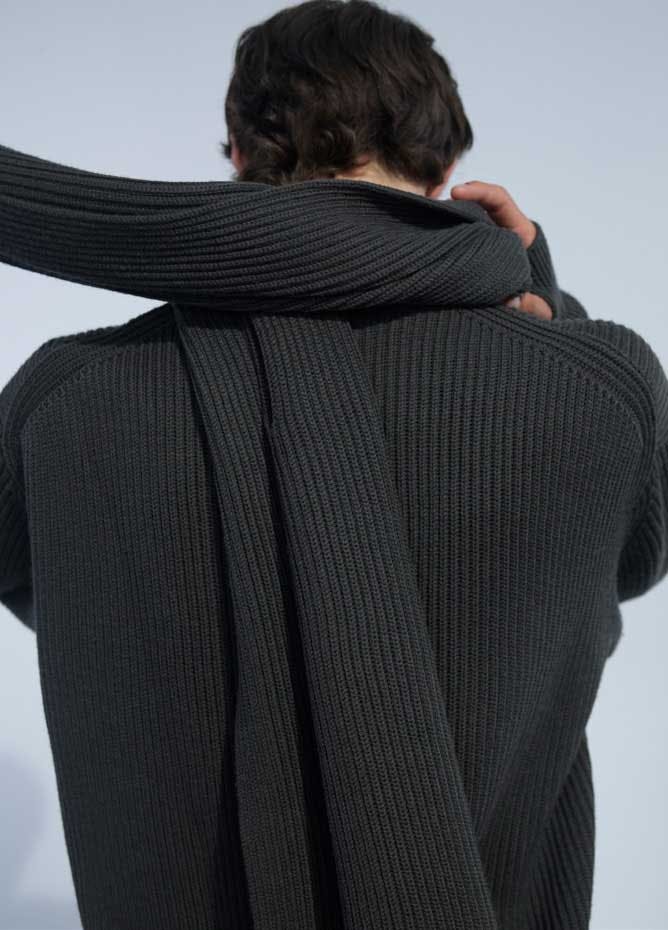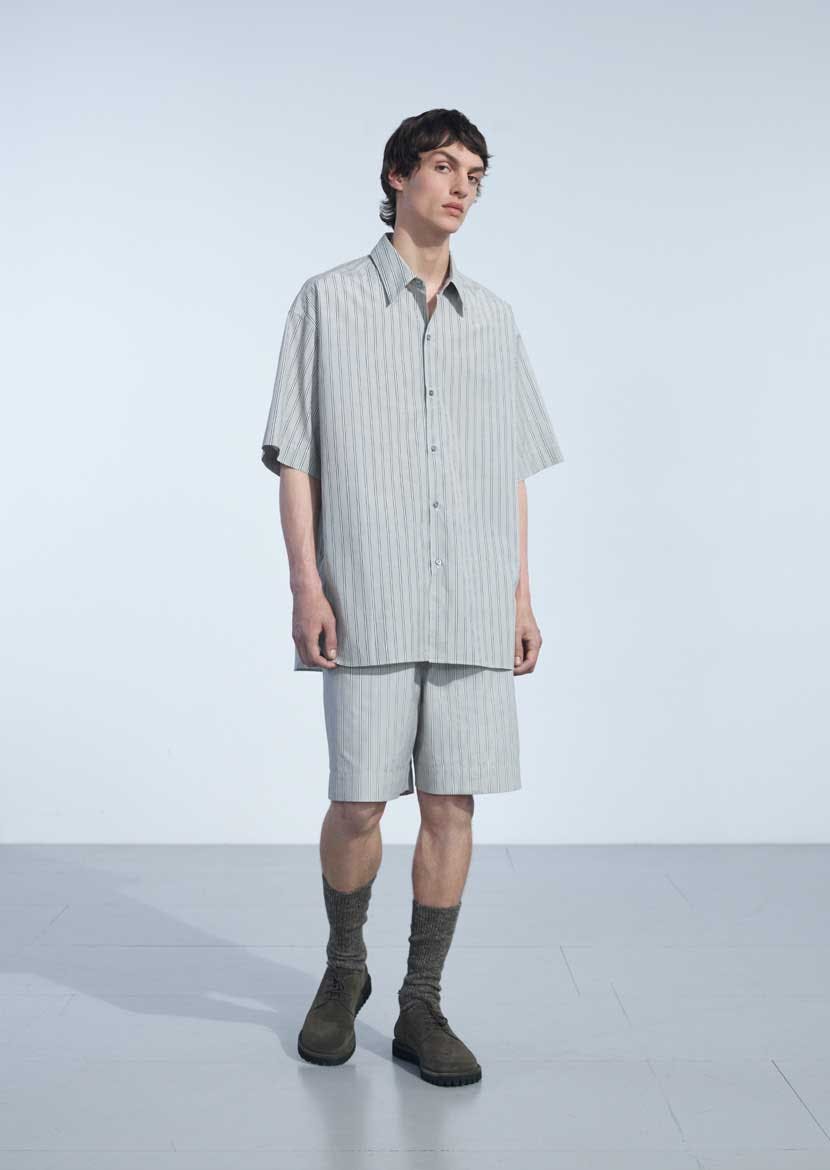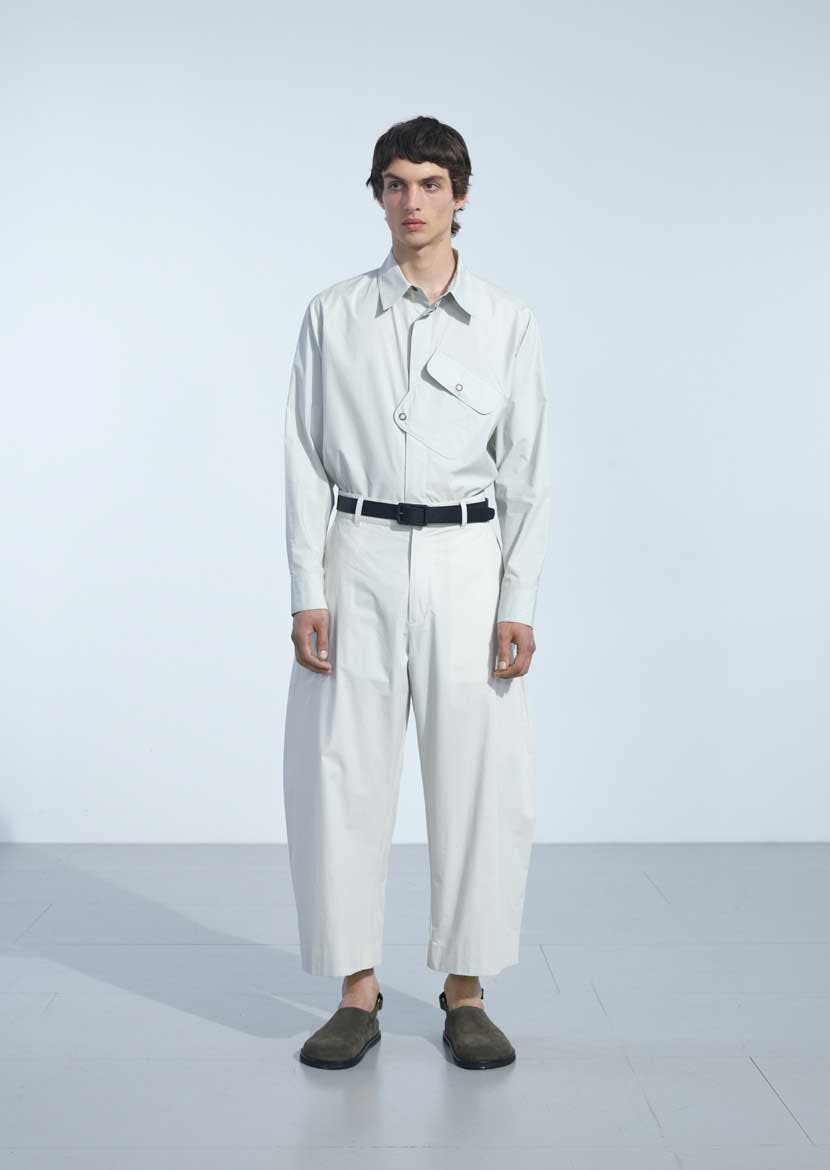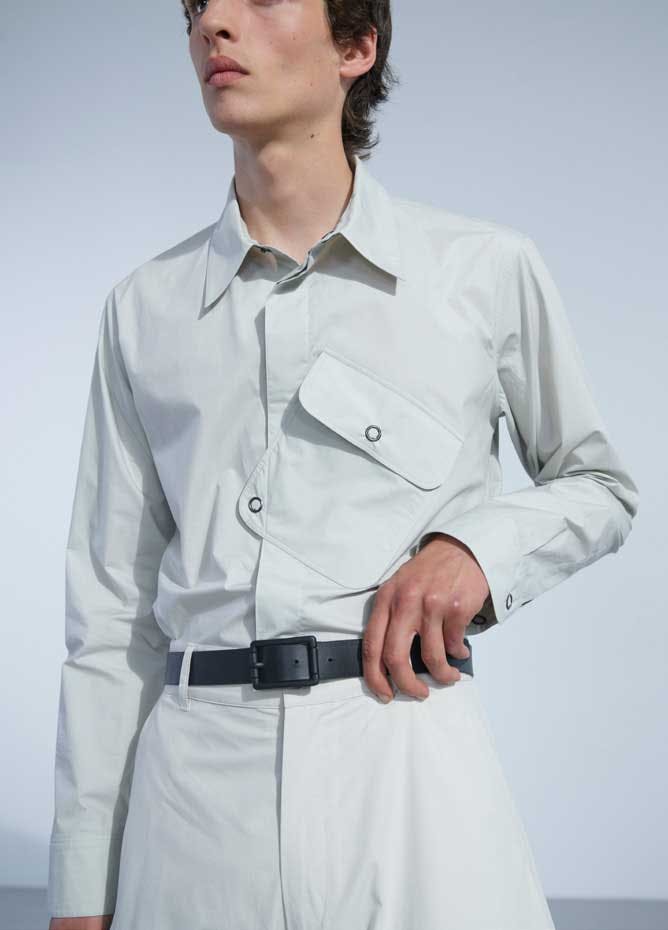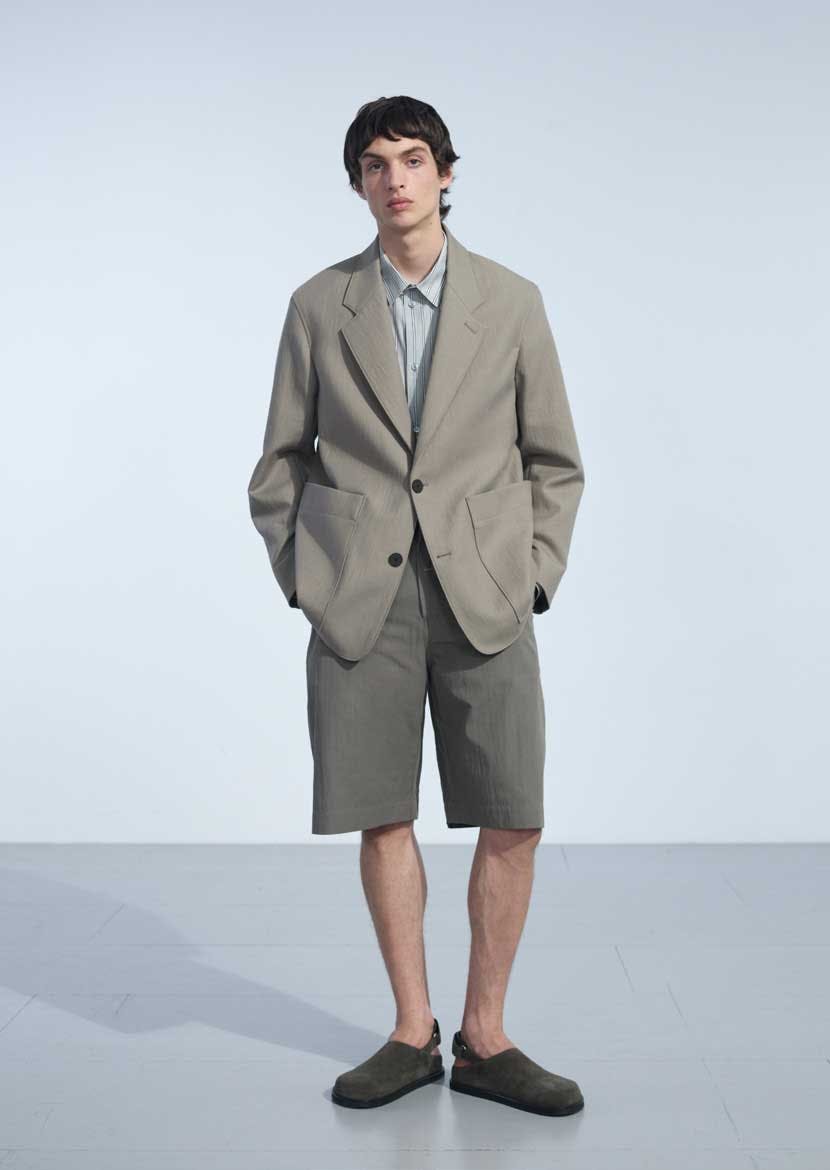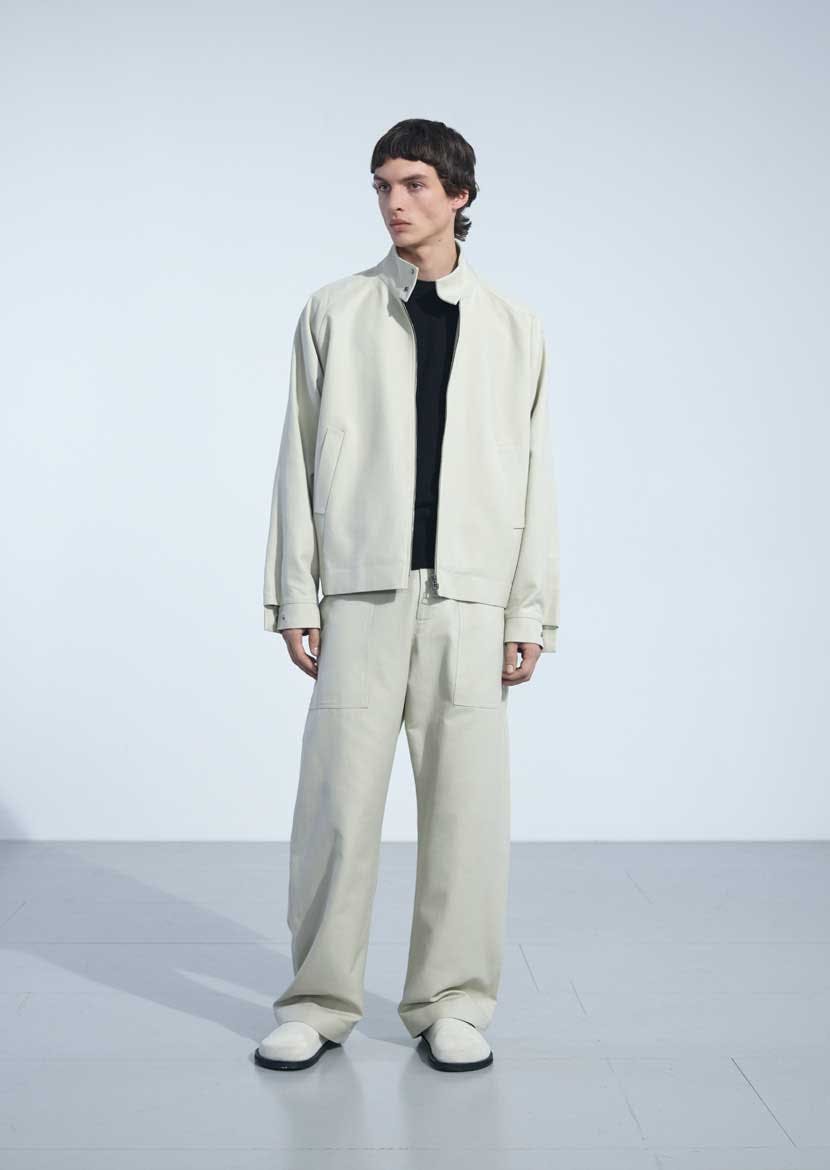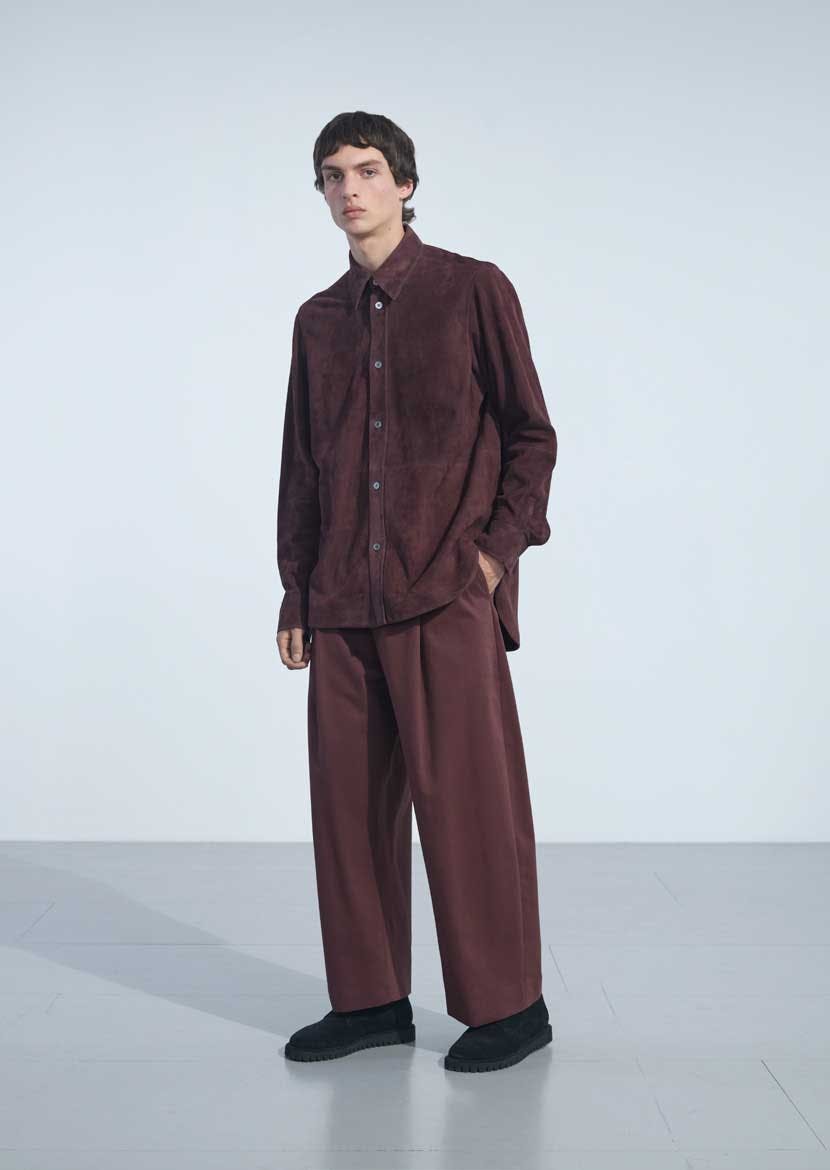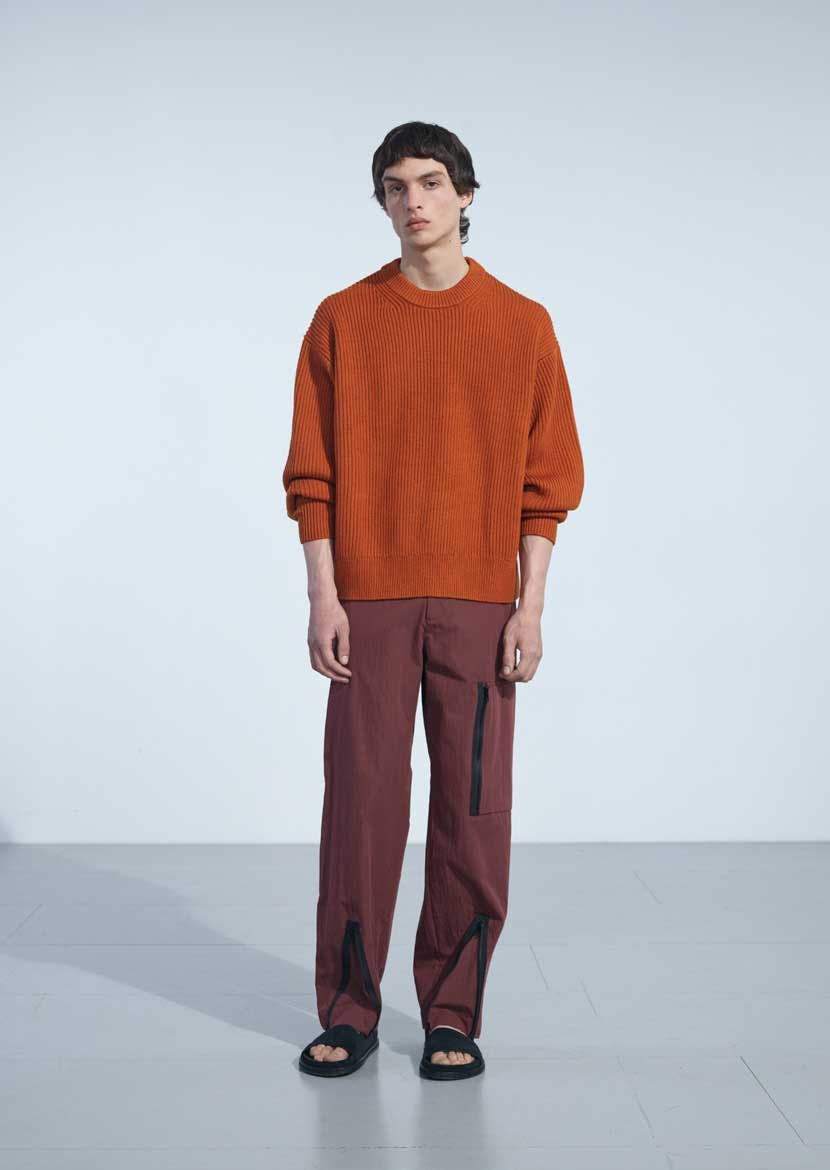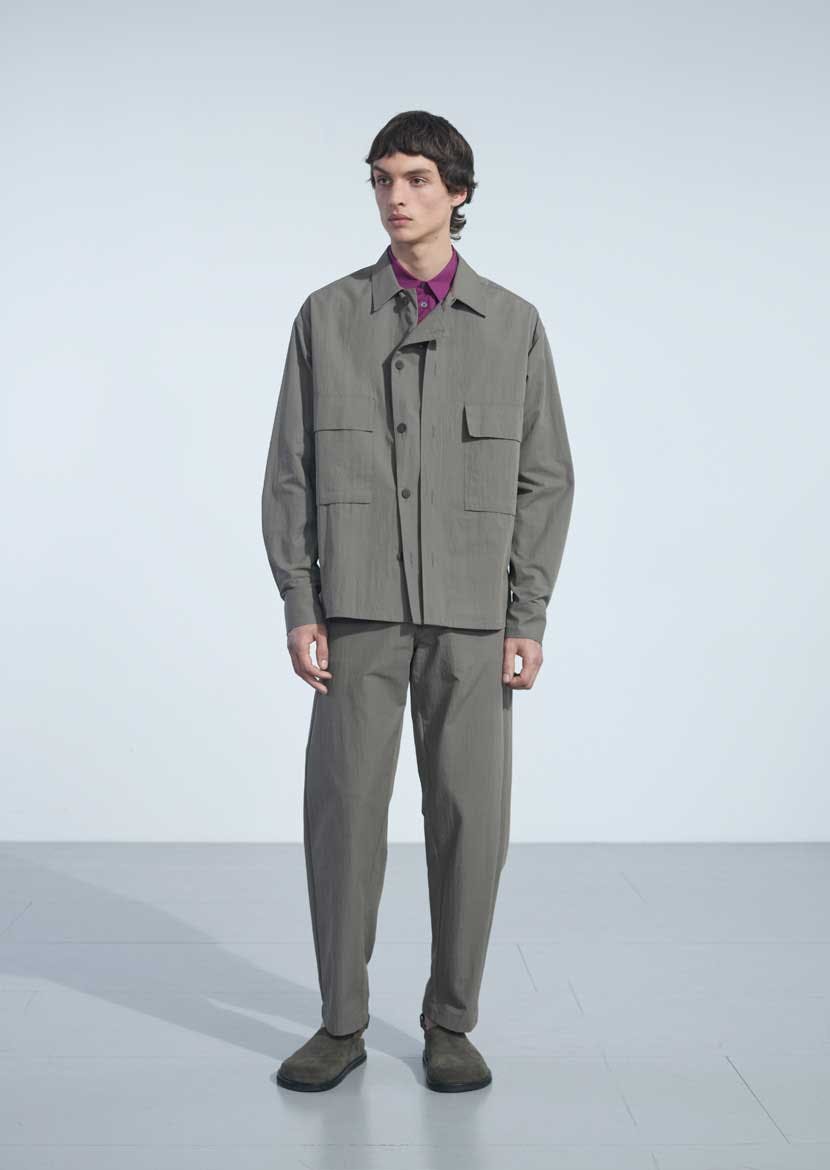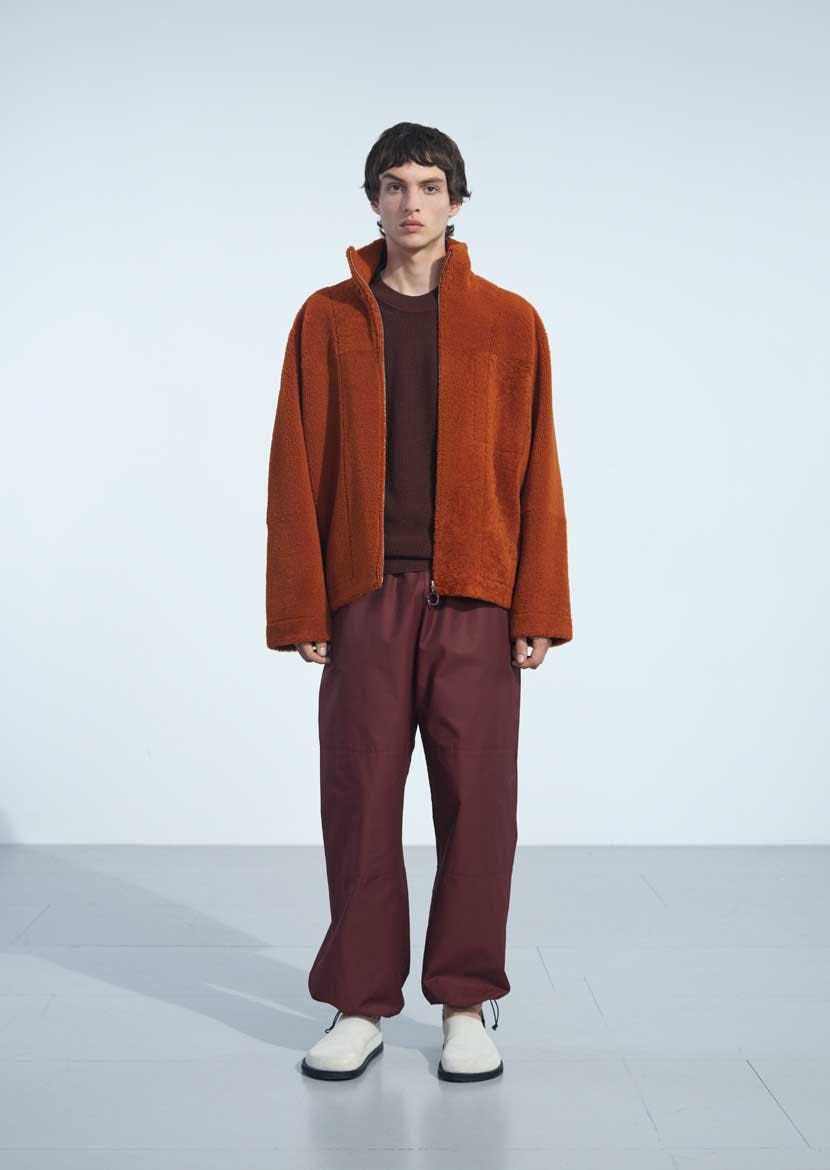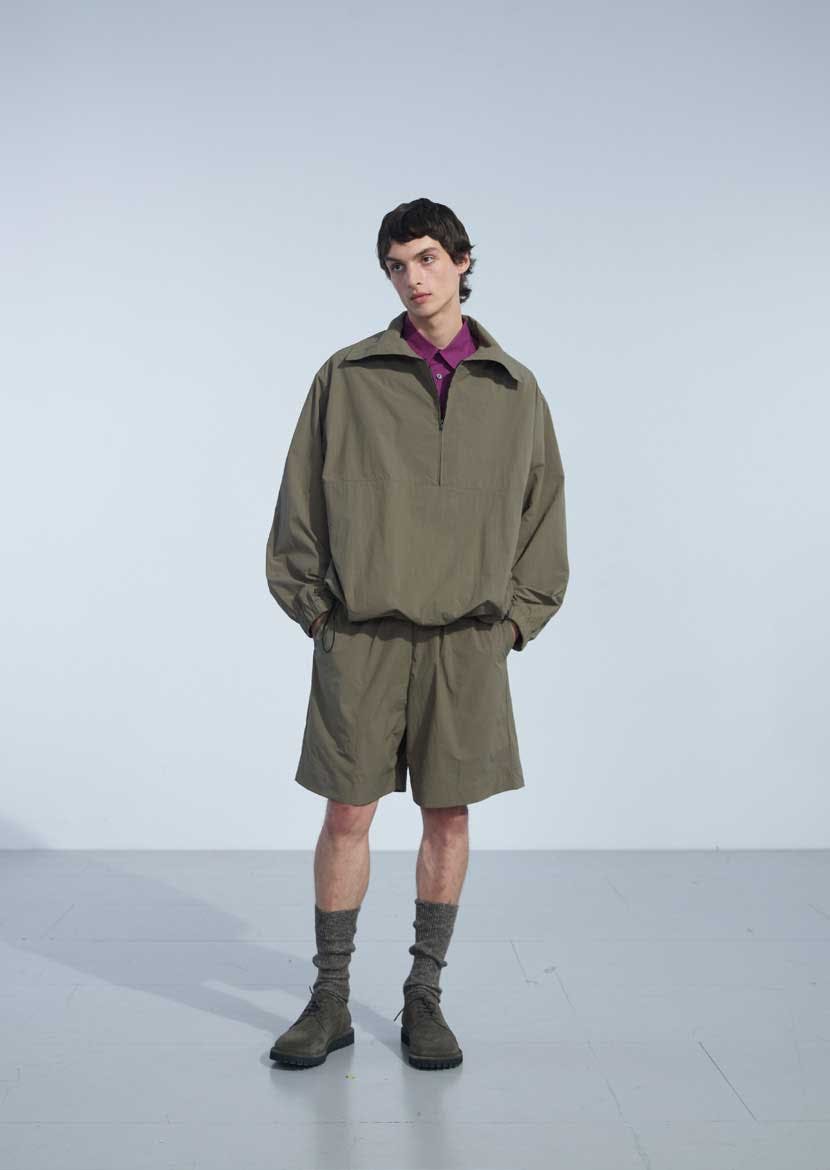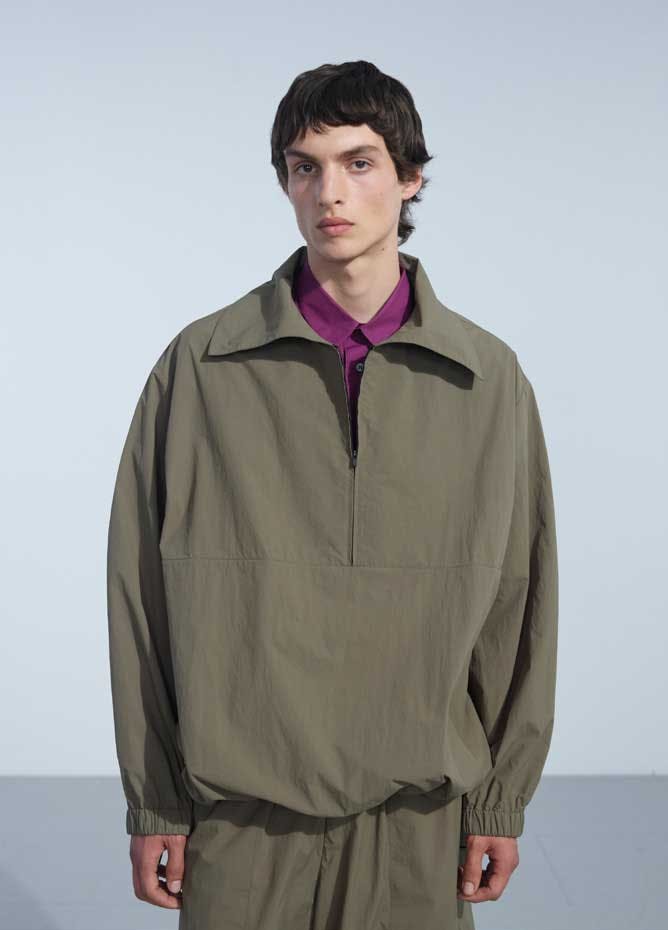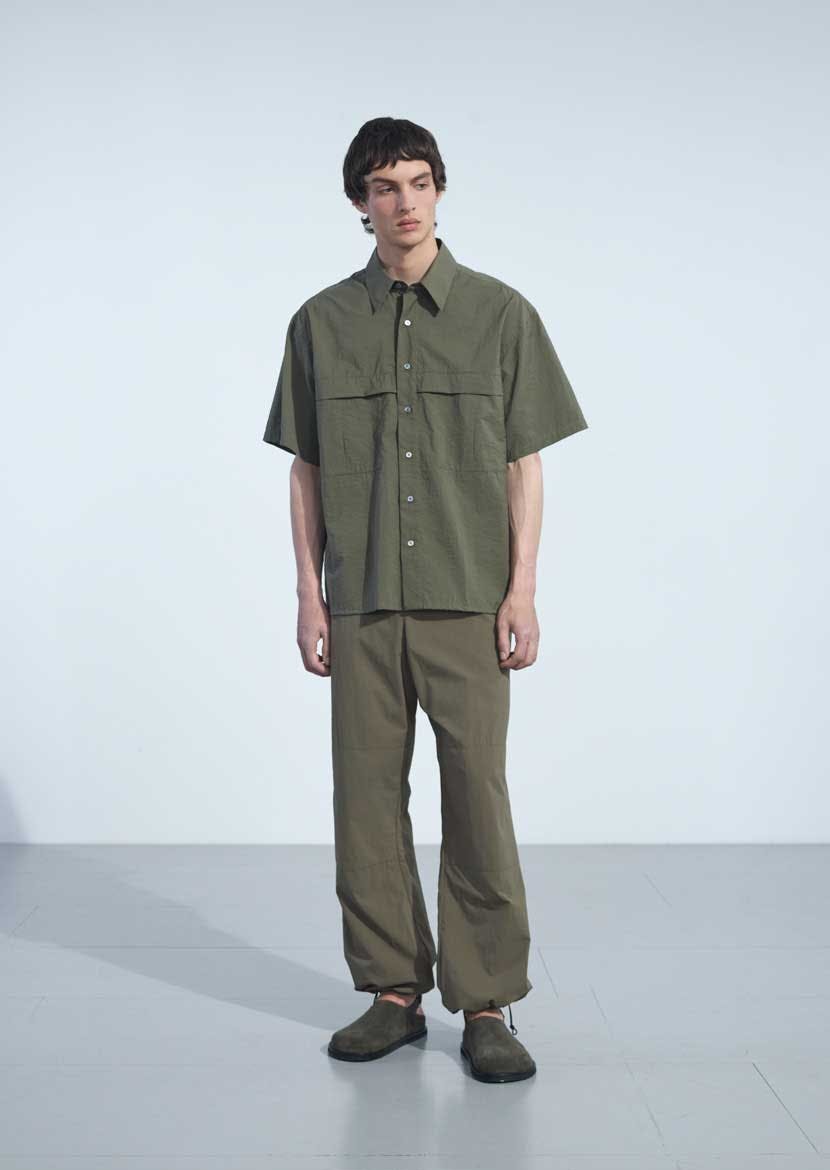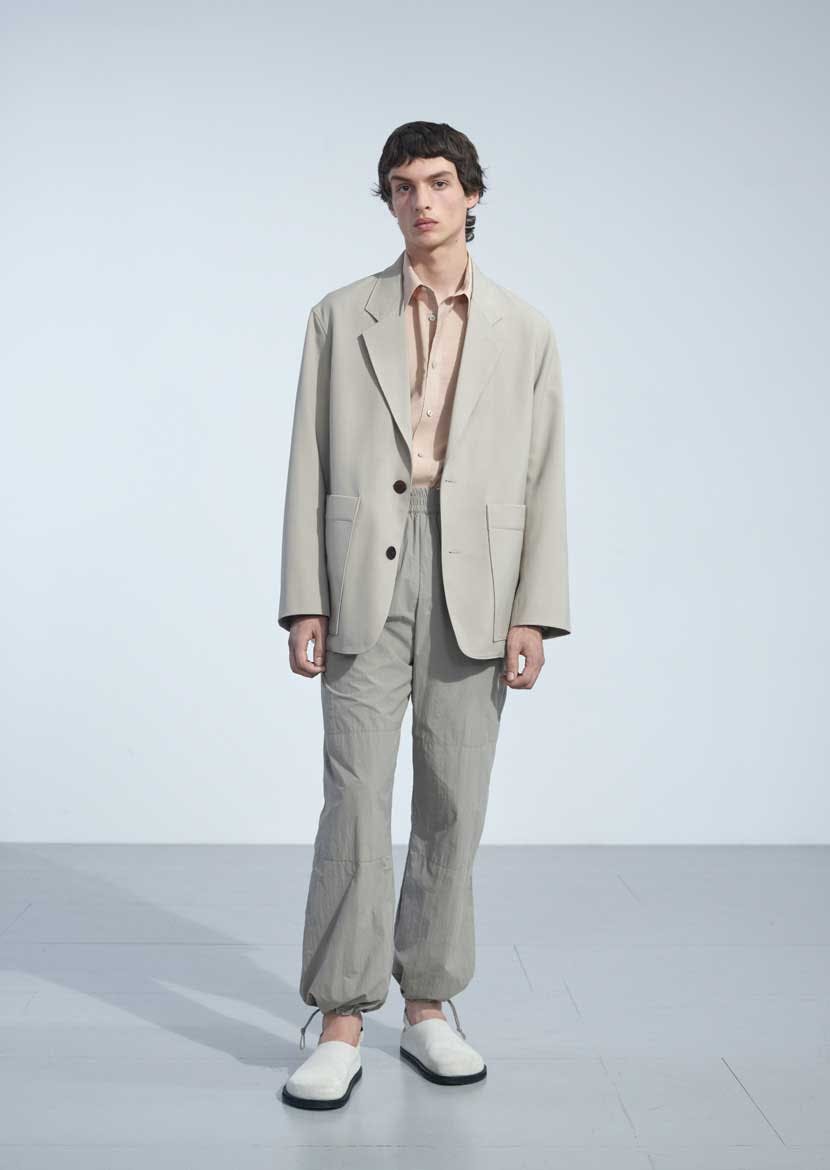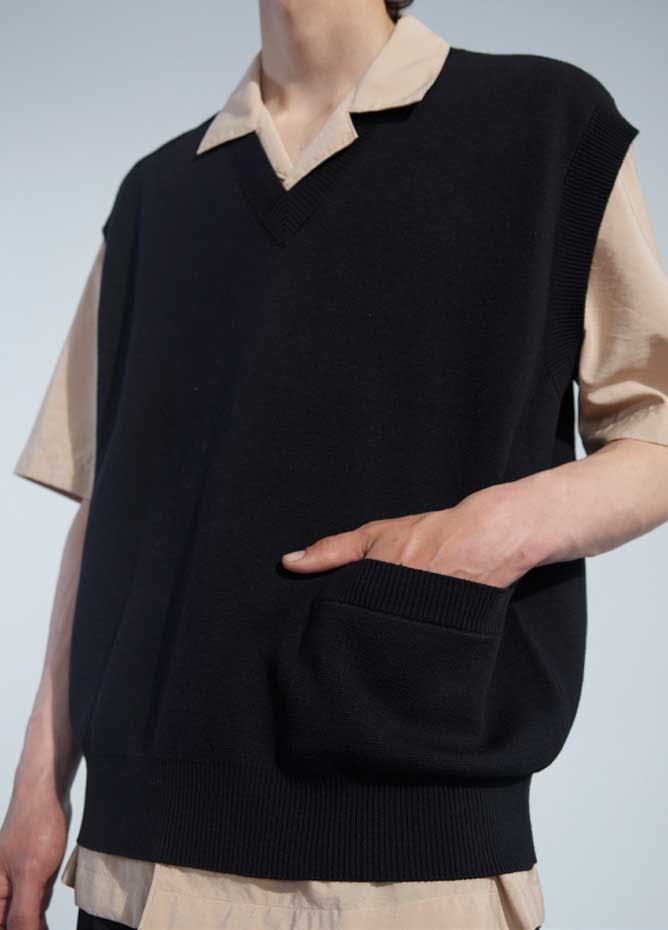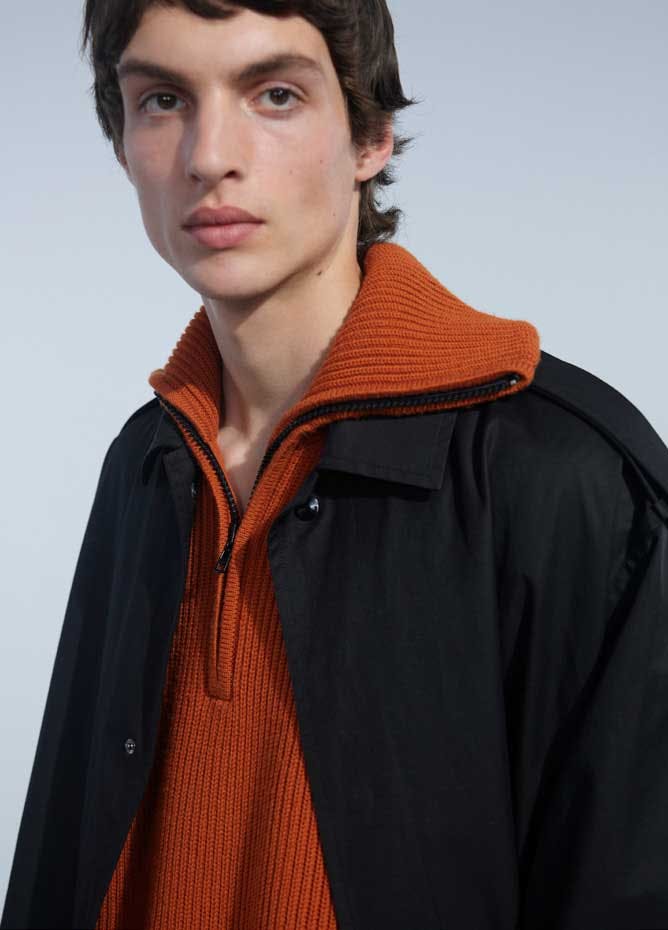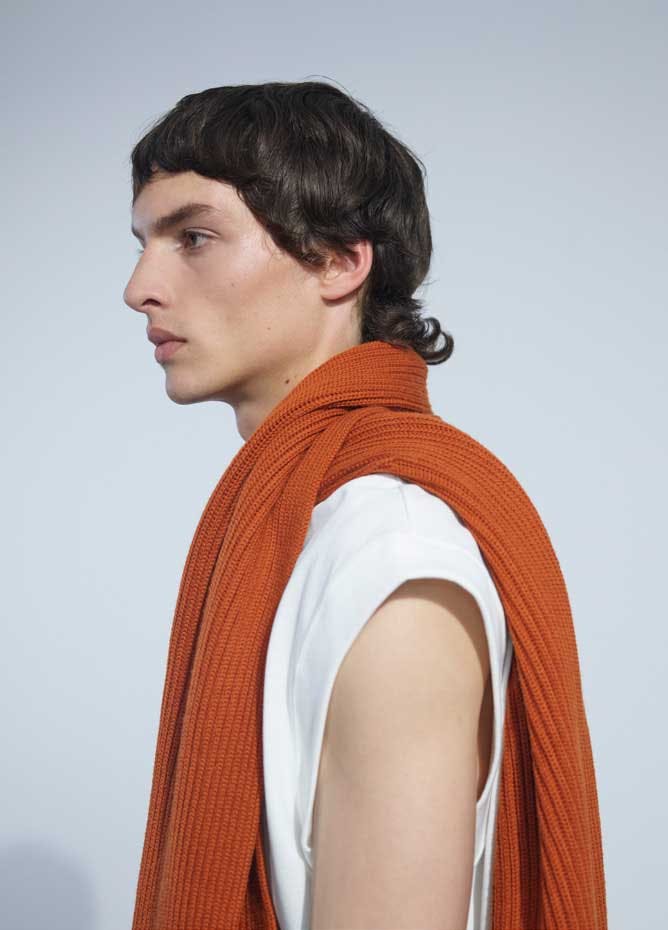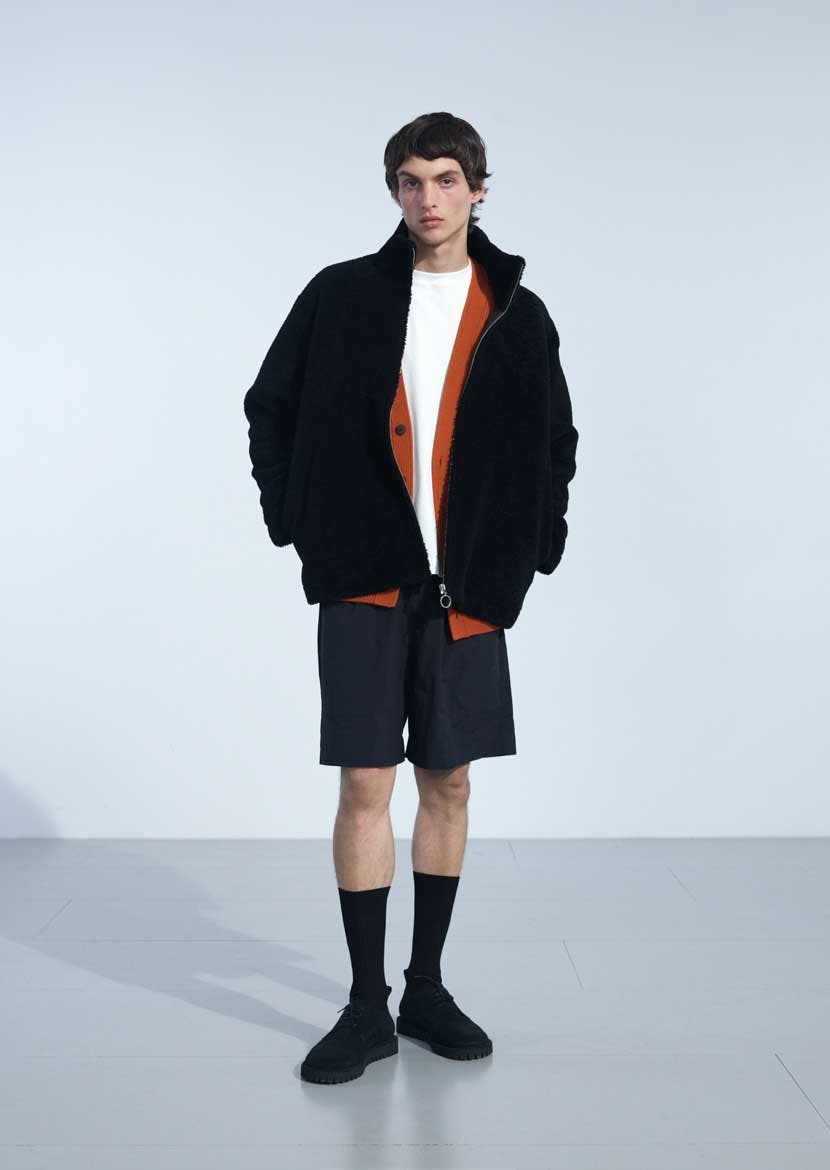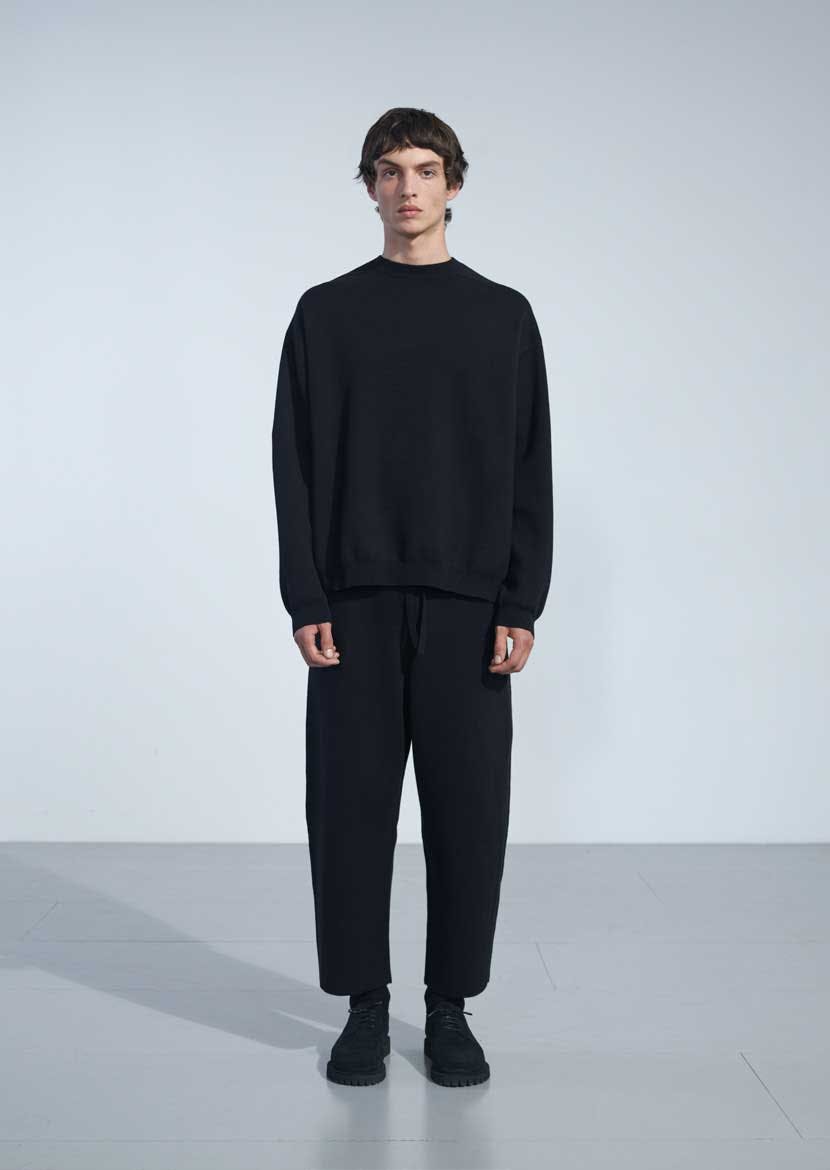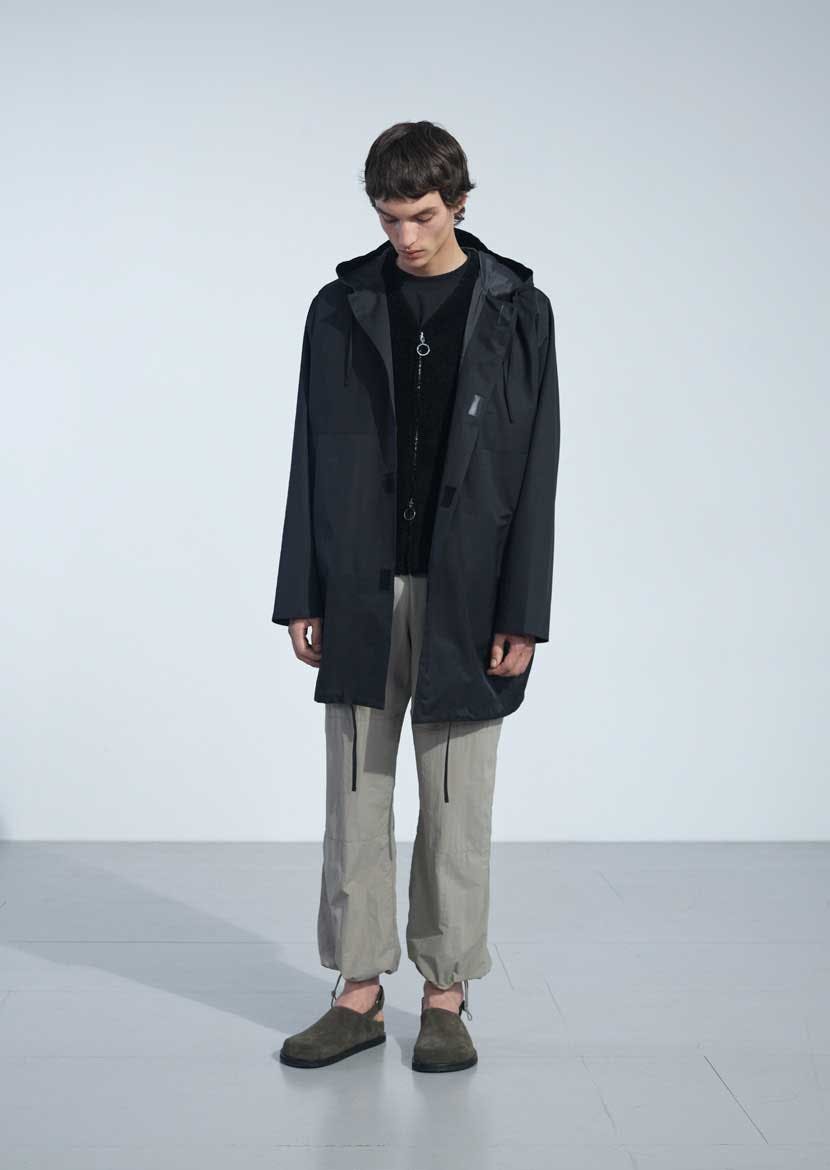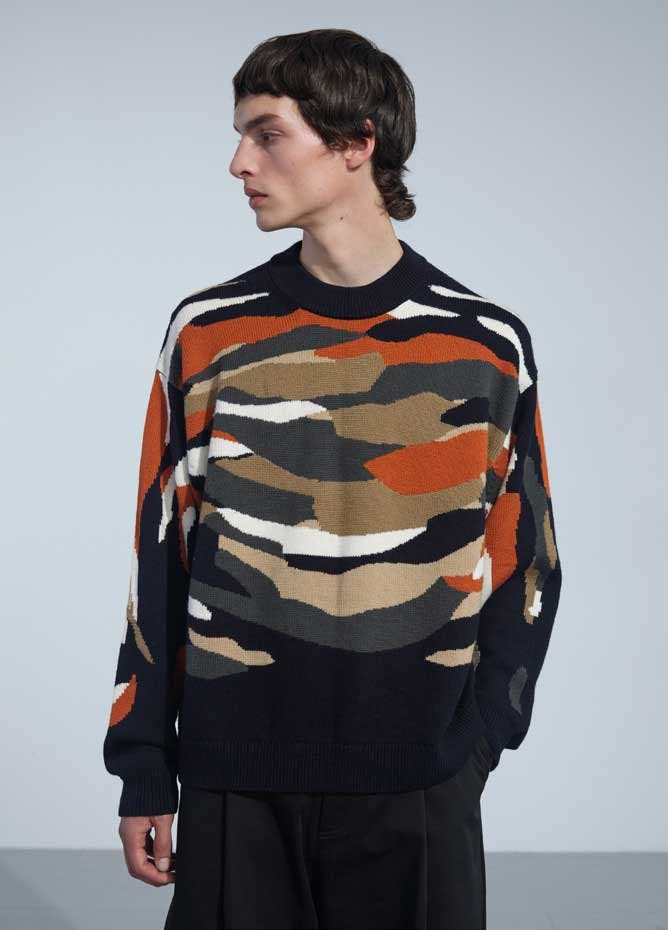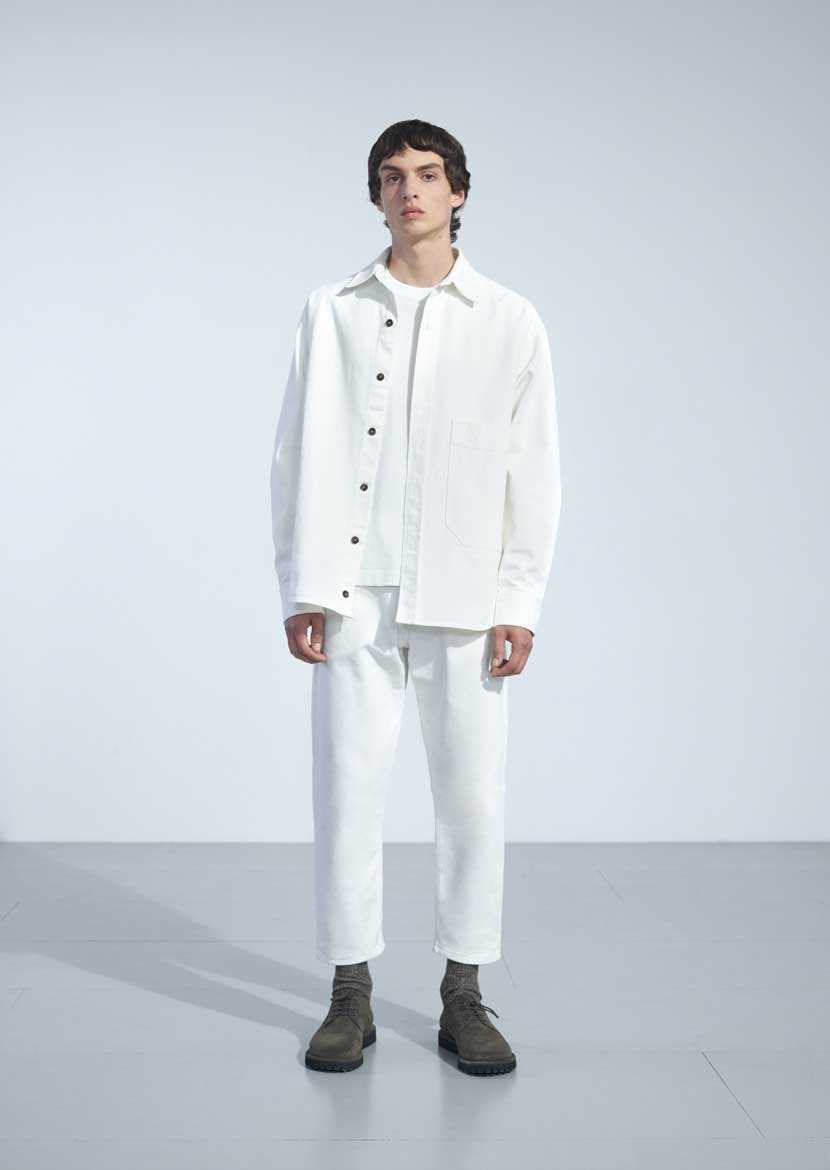 You get the vibe much better from photos than from text. It's crisp, it's refined, but it's comfortable above all else. Shapes are relaxed without losing the snappiness of a tailored hand, a difficult line to walk for anyone seeking easy clothing that's not lacking sharpness.
The keyword is volume and the definition is as three-dimensional as Studio Nicholson's signature pleated pants. Volume that benefits the body, rather than baggily ensconcing the wearer.
Spring 2023 inspirations hit on the classics: Studio Nicholson cites eternally stylish artist Jean Michel Basquiat as a lynchpin of taste, accompanied by further-reaching influences like The Warriors (unexpected leather grunge meets technical textiles) and Armani's '80 heyday. After all, if you're going to go for intelligent volume, it behooves you to study from the master.
Shop our favorite products