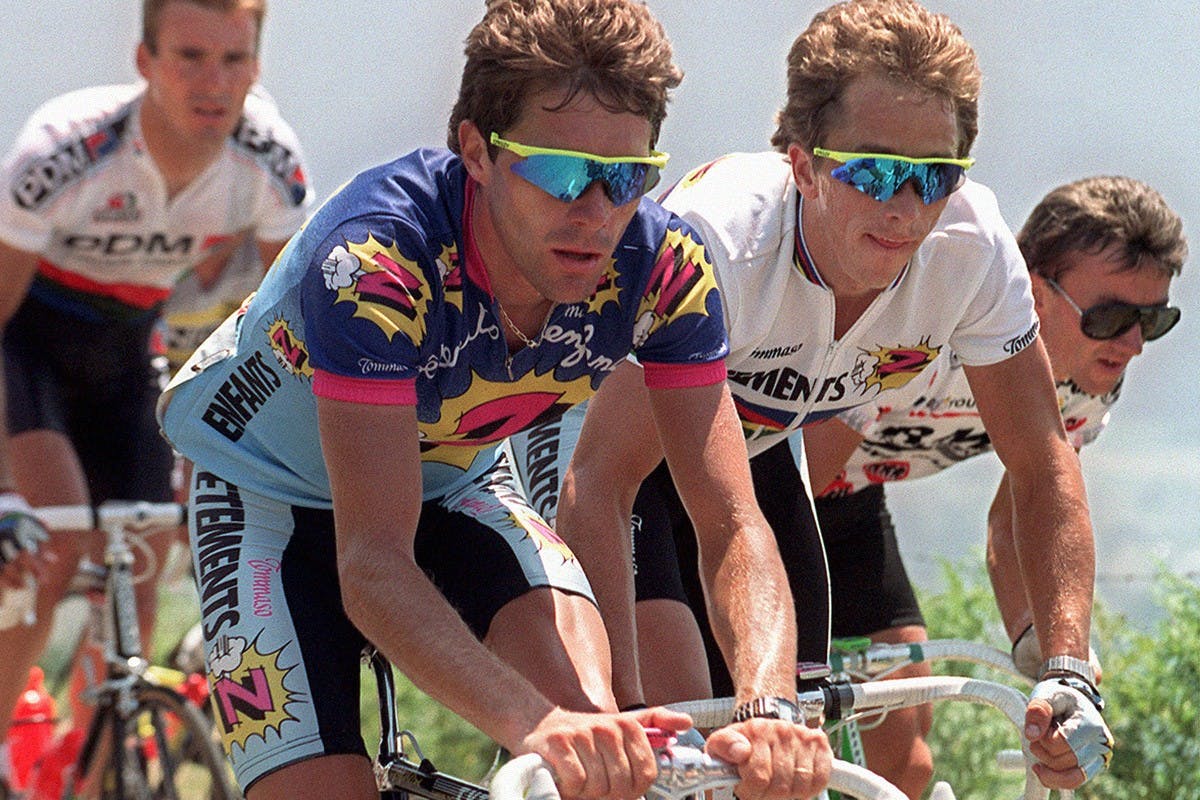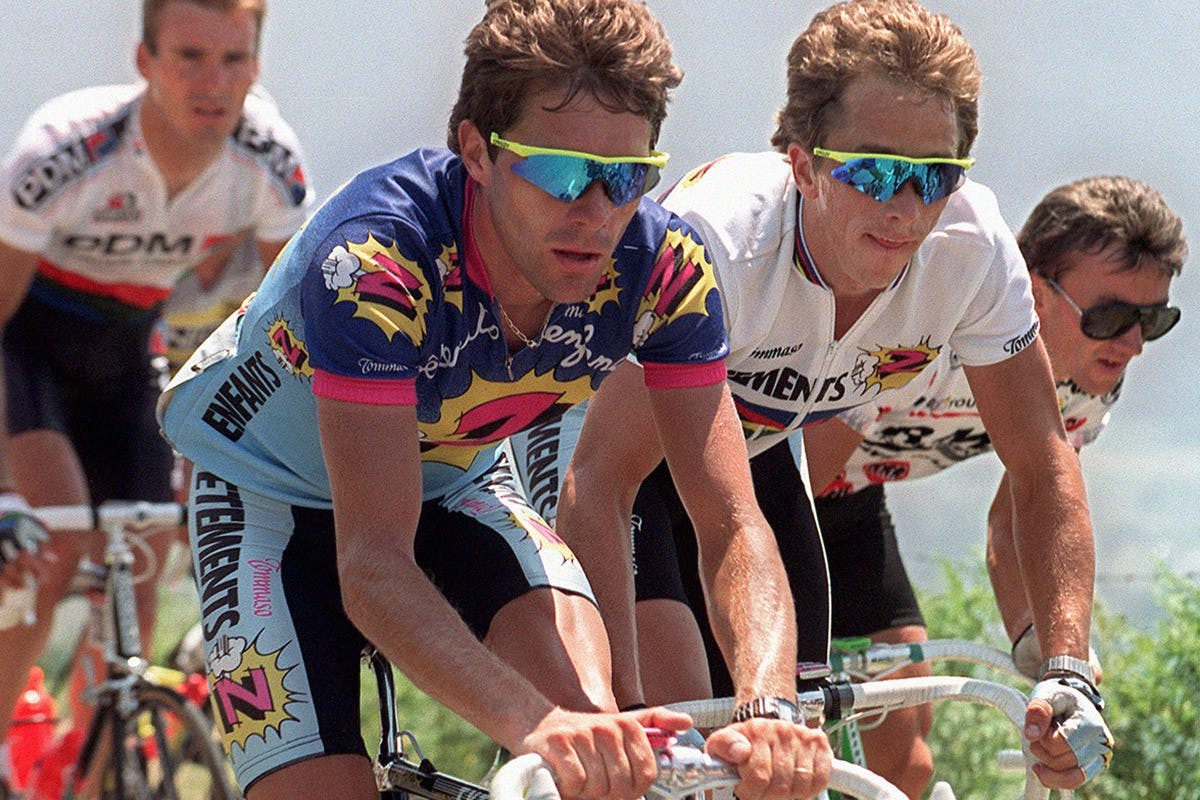 Cyclists are more concerned with their performance attire than most athletes. Sure, the majority of sports-related activities have a preferred uniform, but cycling takes it to another level. There are a number of unwritten rules when it comes to your kit — most of which are extremely strict and therefore aren't for everyone. But, thanks to a handful of collaborations over the last years (shoutout to Supreme x Castelli) and the general interest in riding on the up, many of these kit rules can translate to everyday style.
Streetwear in particular has long drawn from sports uniforms. And while the majority of us don't walk around in padded lycra, we can still take a thing or two from how cyclists outfit themselves for their sport, from the cut of a shirt to loud colorways and bold, multi-branded graphics.
Shop the best cycling gear below.
Fit is everything
You're probably thinking fit is a focal point for pretty much everyone, but cyclists take this to heart more than in any other sport — down to the millimeter. In cycling, you don't want your kit loose, not even a little bit. A loose kit equals drag, and your goal is to be as aerodynamic as possible.
If you're curious as to just how big of a deal fit is to cyclists, there is an exact, desired length for their socks even. Hardcore riders will not tolerate socks that are too short or too tall. Yes, it's that serious... Sock measuring aside, there some great kit-inspired tops around at the moment, some of which you can shop below.
Be calculated with your accessories
When riding a bike, weight is one of the main concerns. You want your setup to be as light as possible. Because of this, you should be calculated with your accessories, especially considering there are many that cyclists need for any given ride.
Only carry what is necessary. For cyclists, this ranges from a multi-tool and spare tubes, to a pump, lights/reflectors, and a helmet. Oh, and let's not forget a water bottle, which can be anyone's go-to accessory (we love the Lululemon one below). In terms of everyday life, you never want your outfit to be too overtaken by accessories; just stick to a few key items. After all, less is more.
A good pair of sunglasses goes a long way
Proper eyewear is one of the most important pieces of kit for cyclists. You need to protect your eyes and make sure you can see in the process. Just imagine riding in a car with no windshield. Nobody wants to be peeling bugs out of the corners of their eyes.
Oversized sports sunglasses, which cyclists tend to prefer, have become unmistakably popular in the fashion industry in recent years. If you're thinking about getting into cycling, you can kill two birds with one stone by buying a fresh pair of Oakleys, for example, and wearing them both on and off the bike.
Protect against the elements
In few other sports will you spend as long outside as you do while on a ride. If you're covering serious ground you will usually be out for several hours in a day, all while being battered by the sometimes less-than-forgiving elements. That means that your outerwear needs to do the job. From lightweight fleeces to breathable waterproofs, it's essential that you're ready for any weather.
Don't forget about your head
Cyclists should never neglect their head — meaning — a helmet is non-negotiable. It can save your life while riding. Protective headwear is certainly not a must for everyday life, but a nice hat can go a long way from a stylistic standpoint. The right headwear can be the perfect complement for certain outfits.
Want to keep browsing? Head to the Highsnobiety Shop for more products that we love. Highsnobiety has affiliate marketing partnerships, which means we may receive a commission from your purchase.