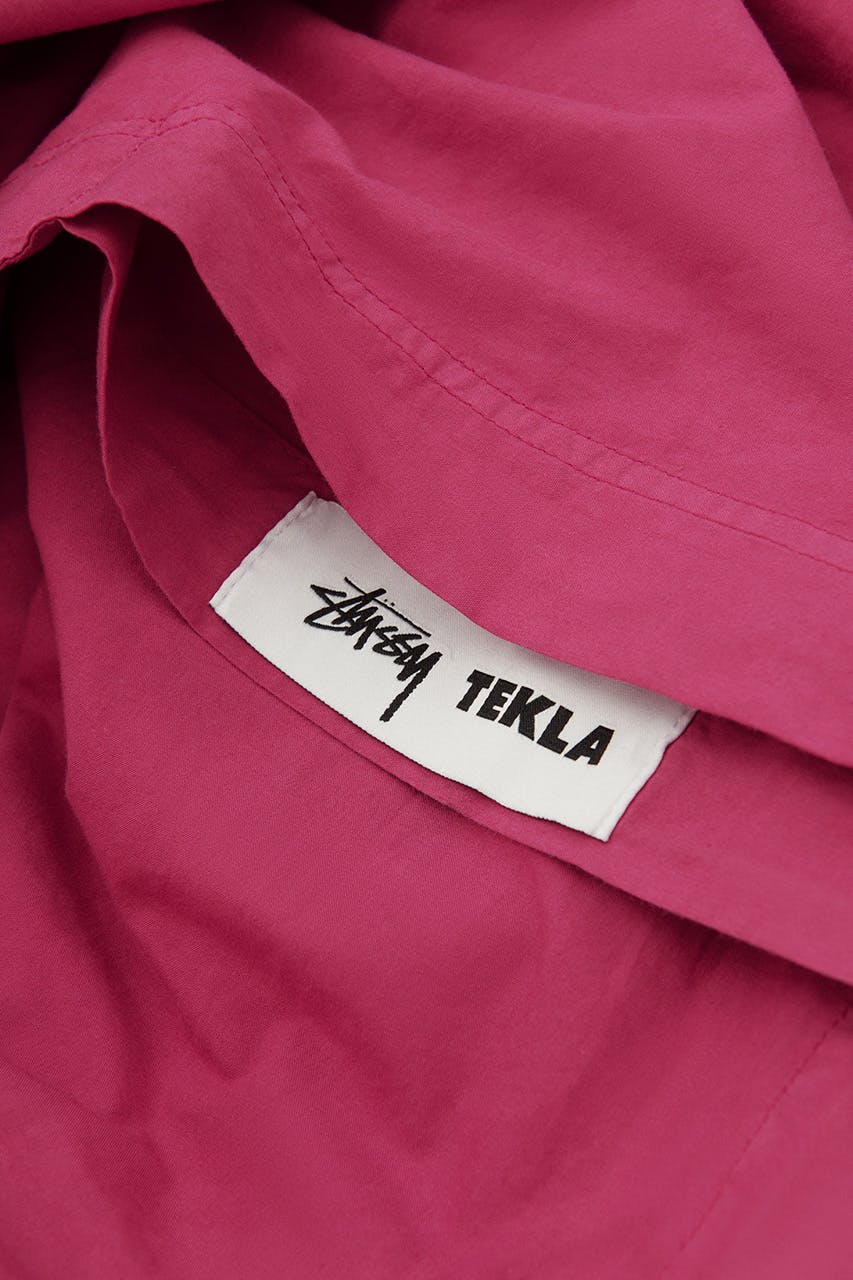 Nothing — and I mean nothing — pleases me more than a Tekla collaboration.
Whether it's a sleepwear collection with French label Jacquemus or, well, another sleepwear collection with Montreal's JJJJound, the Danish outfit is getting it seamlessly bang on time and time again.
To be frank, I never thought I'd get to a point where I'd be prouder of my bedding and sleepwear than I was of my big, massive coat collection, yet here we are. It appears I have aged, reader.
For 2023, my sleepwear collection looks to be growing as Tekla is back to with more aesthetically-pleasing goodness alongside American outfit Stüssy.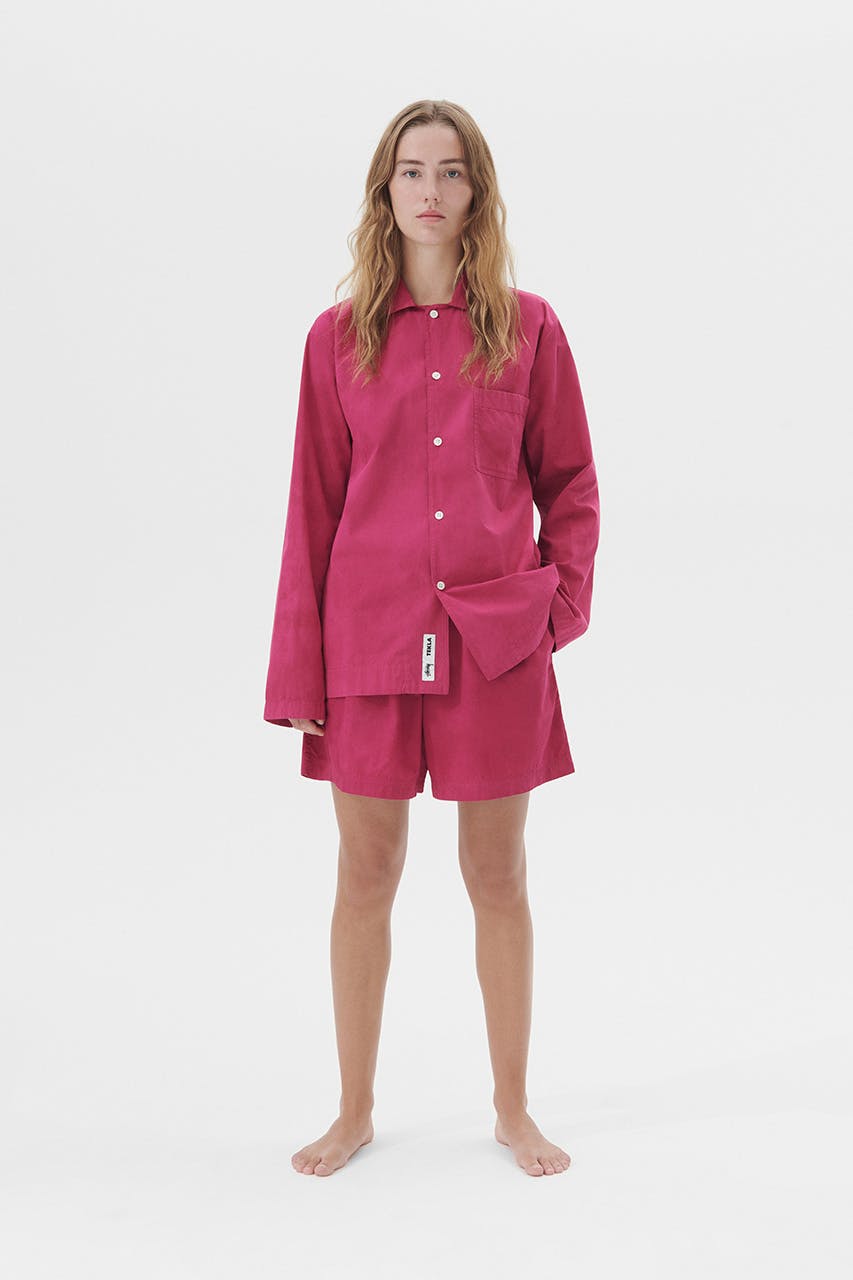 In-keeping with both brands' roots, the capsule — which is the third time the pair have linked in as many years — has been designed to be worn both at home and at the beach, thanks mostly to the clean and crisp aesthetic we've become accustomed to from the Copenhagen imprint.
Made up of sleepwear and bedding which is introduced in a vibrant berry colorway, and black and natural hooded bathrobes, the collection — which is available online now — is completed with the highly-anticipated reissue of last season's popular hand-drawn striped bedding and sleepwear.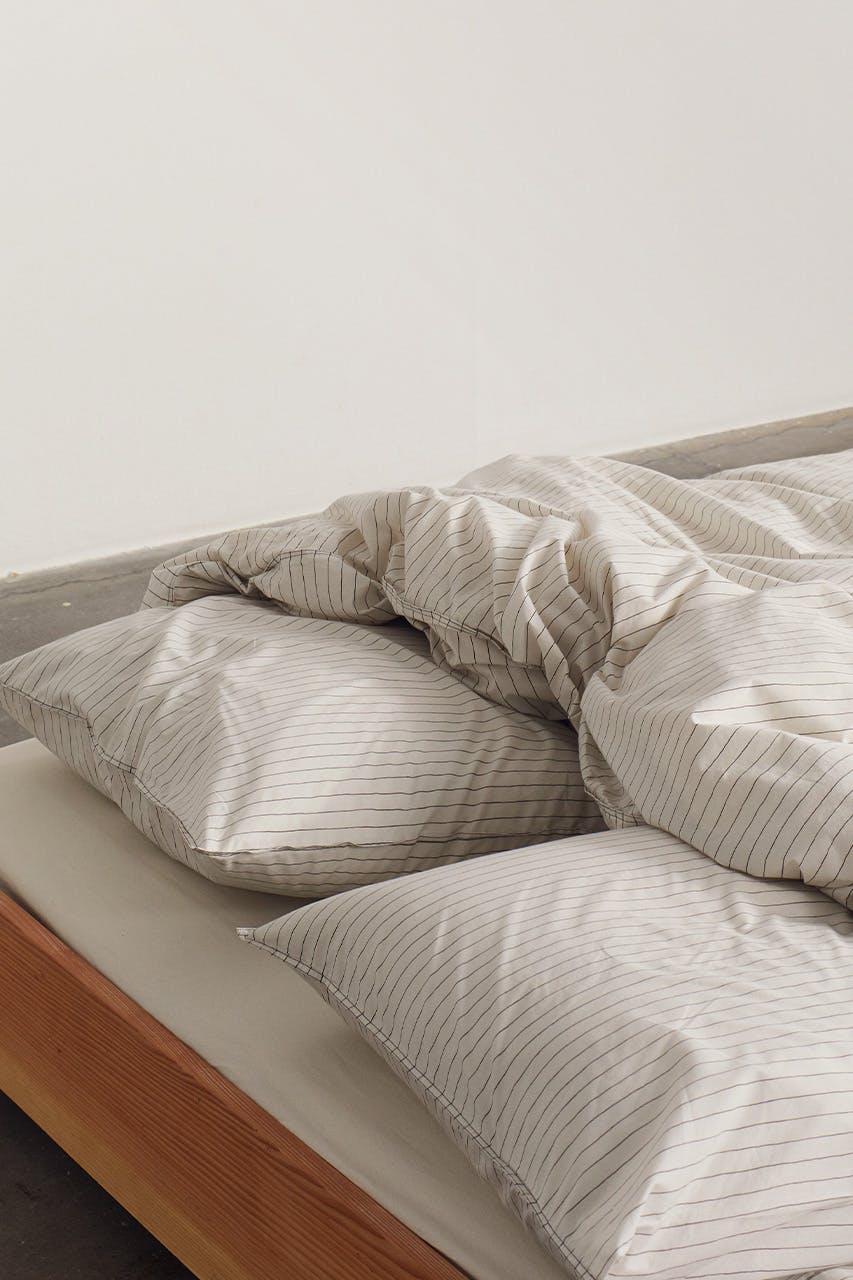 Tekla is one of the few labels to consistently deliver link-ups that ooze both honesty and purity which, in a world full of meaningless collaborations, is a much-needed breath of fresh air. Suck it in!